Remember Kelly Kapowski From Saved By The Bell? You Have To See Her Now!
Who remembers watching Saved By The Bell? It was one of those great American shows about teens at high school, how they interact with each other, and how their relationships developed over time.
It also tried to cover some big topics over the years, including things as hard hitting as drug addiction, driving under the influence, homelessness, remarriage, death, women's rights and environmental issues, which other shows of the same nature would usually try to avoid.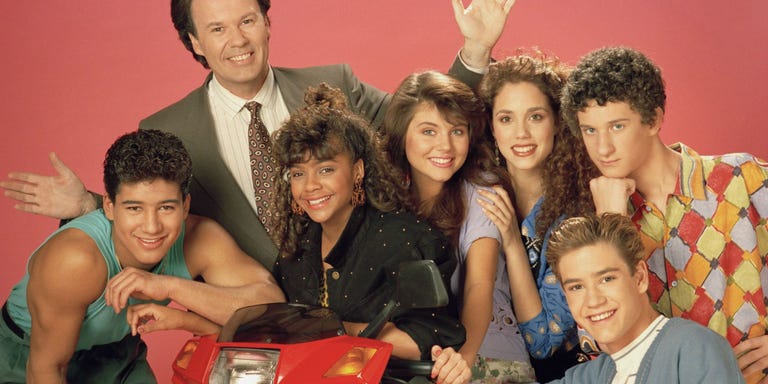 Saved by the Bell was originally broadcast between 1989 and 1993, although we're pretty sure as youngsters we were watching the repeats that aired a number of years later.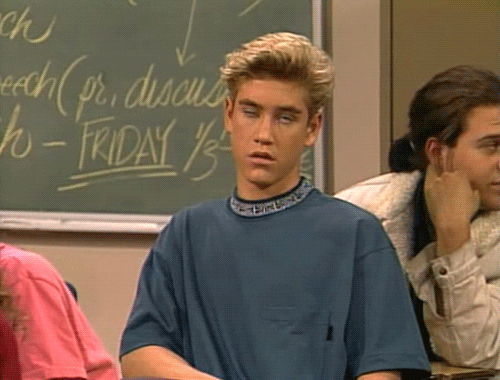 The show was actually a reboot of the previous Disney Channel series 'Good Morning, Miss Bliss'.
Saved By The Bell starred Mark-Paul Gosselaar, Dustin Diamond, Lark Voorhies, Dennis Haskins, Elizabeth Berkley, and Mario Lopez.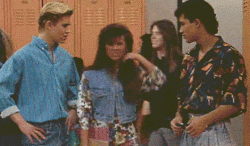 The characters they played were great, and many of the actors and actresses have gone on to hit the big time in various ways over the past few years.
But you may have noticed that we've purposefully missed out one of the actresses that starred in the show, because it did, of course, also introduce us to this stunning beauty, Tiffani-Amber Thiessen.
Tiffani-Amber Thiessen was most well known for playing Kelly Kapowski, the beautiful cheerleader on the show, who certainly caught the attention of most people for many years!
The character of Kelly Kapowski was your ideal all-American high school sweetheart, with an exceptionally kind heart who made going to school every day a little more bearable. We'd never miss a day in class!
Today, Tiffani is a 42 year old mother and is as gorgeous as during her Kapowski days. Take a look below!
This will mess you up if you had a crush on her! She is still gorgeous, in fact many people would say that she has blossomed in to an even more beautiful woman now than she was at the time of Saved By The Bell…
Tiffani Thiessen revealed that she has stayed close to a number of the cast members from Saved By the Bell, including Mario Lopez.
She has been quoted as saying that "it made it a little easier growing up with other kids in the business. We were a very tight knit working family. We had a lot of firsts together, traveling around the world. We got to know each other very well. It's like having brothers and sisters. I still talk to half the cast — closely — still a lot."
Tiffani has stayed busy over the years, appearing in many roles on the big and small screen, which means that we still see her on our screens regularly today which is definitely no bad thing!
She has most recently appeared in the show Alexa & Katie as the character Lori Mendoza – have you seen this show?
It's a Netflix original sitcom created by Heather Wordham.
The first series, consisting of 13 episodes, was released in March 2018, and it has recently been announced that Netflix have commissioned a second series, so we'll be seeing the lovely Tiffany on our screens for some time yet!
Tiffani has also appeared in over 80 episodes of White Collar as Elizabeth Burke, meaning she appeared in several episodes more of this than she ever did in Saved By The Bell!
White Collar also stars Tim DeKay as FBI Special Agent Peter Burke, as well as Matt Bomer who playes Neal Caffrey, a con artist working as Burke's criminal informant.
The show first aired in October 2009, and if you've never seen it then you have 6 series to catch up on!
Did You Know?
Did you know that Tiffani once starred in a commercial for Barbie dolls?
This was after her Uncle encouraged her to pursue a career as a child model, with the Barbie commercial being her very first TV appearance.
She also competed in beauty pageants, winning the title of 'Miss Junior America' way back in 1987.
Tiffany Thiessen has had some ups and downs over the years, even having to deal with her partner committing suicide in 1999.
She has now got a family of her own though, with a daughter called Harper and son called Holt, who she had with her partner Brady Smith.
She has also spoken out about the pressure she felt to stay thin in Hollywood, saying that she was "never the waify model type."
She has also been quoted as saying that she "embraced her curves" as she got older, as she gained 45 pounds when pregnant with her daughter and now "doesn't give a crap as much" about her weight.
Tiffany Thiessen has certainly been very busy over the years, starting a family and also carrying on with a fairly prolific acting career, and she continues to act to this very day.
Unfortunately, Thiessen doesn't seem to have any plans of returning to the sets of Bayside High School… or will she? All of us fans just have to wait and watch….
And what about the other cast members?
Saved by the Bell definitely wasn't all about Tiffani! So I'm sure you will all agree that it's about time that we took a quick look at some of the other cast members, what they look like now and what they've been up to since their days at school…
Mark-Paul Gosselaar – Zack Morris
Mark-Paul Gosselaar played Zack Morris, the gorgeous main character of the show.
Most of the show's plot lines revolved largely around Zack, his relationships with the other characters, how they interacted with each other, and how he got on at school and developed as a character.
Mark-Paul Gosselaar has continued to be extremely busy in his acting career, appearing recently in shows like Nobodies and the pilot of a new show called The Passage.
He has also lent his voice talents to several shows and looks very different today than he did during his time as Zack Morris…
Did You Know?
Mark began his career in the entertainment business when he was just five years old, appearing in commercials for Oreos and Smurf merchandise.
And we're sorry to spoil your childhood, but he isn't blonde like Zack in Saved by the Bell, he dyed his hair specifically for that role!
Did You Know?
It has been reported that during the time that Saved by the Bell was on the air, naughty naughty Mark dated all three of his female co-stars (they being Lark Voorhies, Tiffani Thiessen, and Elizabeth Berkley) at various times!
He has been married twice, once to former model Lisa Ann Russell, with whom he has two children, and then to advertising executive Catriona McGinn, who he married in July 2012 and with whom he also has two children.
Mario Lopez – A.C Slater
Mario Lopez played the part of A.C Slater, the Jock friend of Zack Morris.
Usually the two were extremely close friends, but there were also other times where they really struggled to see eye to eye, showing that actually they were very different characters indeed.
Slater initially started as a seemingly uncaring jock, but his character developed a lot over the years into one we could really care about.
Mario Lopez is another actor who has gone on to appear in many shows, most recently turning up on the show Jane the Virgin.
Did You Know?
Lopez is a big proponent of health and fitness, starring on the November 2013 cover of 'FitnessRX For Men' magazine.
He is also a blue belt in Brazilian Jiu Jitsu. He has been quoted as saying that he is a Catholic and goes to church every week, and only this year in March he was baptised in the river Jordan.
Did You Know?
Mario has been married twice. He married actress Ali Landry in April 2004, although their marriage was annulled two weeks later.
Lopez has admitted that this happened after Landry discovered that he had been unfaithful to her at his bachelor party, which was only days before their wedding.
In 2012 he married Broadway dancer and producer Courtney Mazza, with whom he has two children; daughter Gia Francesca and a son called Dominic.
Dustin Diamond – Samuel 'Screech' Powers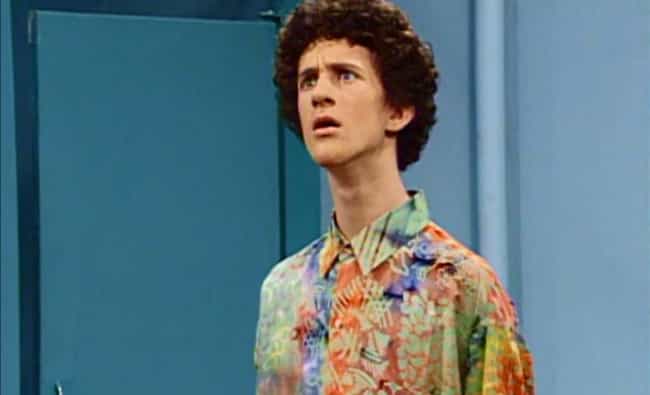 Possibly one of the most annoying characters in TV history, Dustin Diamond's Screech was one of those things that people either loved or loathed, and there seemed to be no middle ground with it.
Were you someone who was a big fan, or did you always sit there waiting for the scene with Screech to end?
Dustin Diamond has continued to act occasionally, even making his own sex tape (called 'Screeched – Saved by the Smell'), which he then vehemently denied appearing in himself.
He has been no stranger to controversy though, getting arrested a couple of years back for brandishing a switch blade knife!
Diamond did stand up comedy after the end of Saved by the Bell, and has toured on and off ever since.
He has also made appearances on a number of reality and game shows including The Weakest Link, and Celebrity Boxing 2, and has appeared in some films, including 'Dickie Roberts: Former Child Star', 'American Pie Presents: The Book Of Love' and 'Tetherball: The Movie'.
Did You Know?
Diamond is also a keen musician, forming a metal band called 'Salty The Pocketknife'.
He played bass guitar in the band as well as writing much of the music, but sadly they split up not long after recording their first album due to 'internal disagreements'.
Did You Know?
As we mentioned above, in 2014, Diamond was arrested for possession of a switchblade knife, which it was alleged that he brandished during a 'bar altercation' in which a man was actually stabbed.
He was convicted of 'carrying a concealed weapon' and 'disorderly conduct', and his fiancee, Amanda Schutz, was also convicted of 'disorderly conduct'.
In 2015 Diamond was sentenced to four months in prison, for which he served three months before being released on probation.
Lark Voorhies – Lisa Turtle
Lark Voorhies played Lisa Turtle, who was one of the popular characters, even though she did seem to love herself a bit.
Lisa Turtle was one of the girls on the show that was good friends with the other girls, Zack and Slater.
Since Saved by The Bell, Lark Voorhies has continued to act on and off, though hasn't been massively prolific with her work, and hasn't acted since 2012's 'Closer to God: Jessica's Journey'.
Lark Voorhies has changed quite a bit over the years, though and is almost unrecognisable from her days on Saved by the Bell…
Did You Know?
Voorhies has appeared in a number of music videos, including 'On Bended Knee' by Boyz II Men, 'Somethin' for the Honeyz' by Montell Jordan, and 'These Are The Times' by Dru Hill. Not only that, but she was also in a girl group, originally called the X-Girls but now known as Geneva, along with Stacee and Yashi Brown.
Did You Know?
Voorhies has sadly been rather unlucky in love. She was engaged to actor Martin Lawrence from 1993 but the engagement was called off in 1994.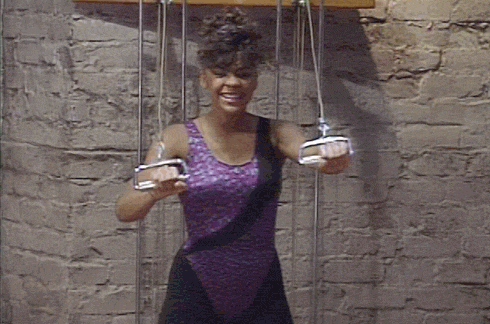 She married Miguel Coleman in 1996, although sadly they separated in 2001 and divorced in 2004.
She then married music engineer Jimmy Green in 2015, but Voorhies filed for divorce in October 2015 after just 6 months of marriage.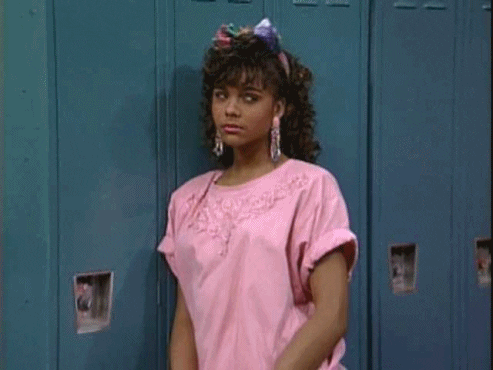 Elizabeth Berkley – Jessie Spano
The ultimate in girls who love themselves, Jessie Spano, played by Elizabeth Berkley, was a character that it was hard to fall in love with for a while as she was such a complete narcissist.
However, after she got knocked down a peg or two over the years, as well as battling with caffeine addiction, she became much more levelled and human and people found her a lot easier to relate to her.
Elizabeth Berkley is another actress who is no stranger to controversy after she nearly destroyed her career by starring in the movie Show Girls, which was highly explicit and left no part of Berkley's body to the imagination!
She has managed to bounce back however, and go on to have something of a successful career since then, including guest star appearances on shows such as CSI: Miami, NYPD Blue, Without a Trace, Threshold, and Law & Order: Criminal Intent.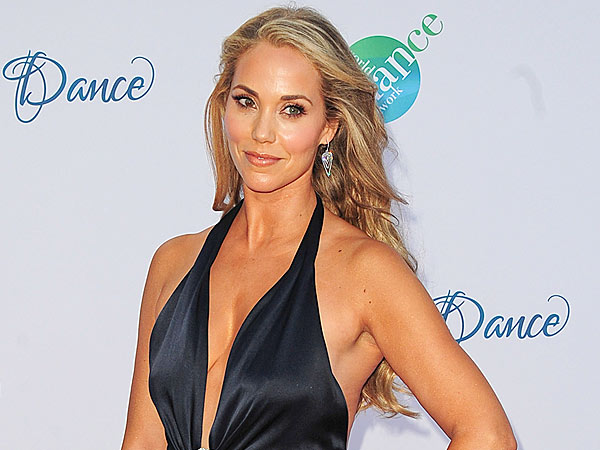 Did You Know?
Elizabeth Berkley is an animal rights activist, and in 1997 wore an outfit gown made entirely of collard greens for the 'Lettuce Be Lean' campaign with an aim of encouraging people to embrace vegetarianism.
She was also among a number of celebrities that were included in an online poll by PETA to select the 'Sexiest Vegetarian of the Year'!
Did You Know?
In 2015 the Saved by the Bell cast appeared on a skit on 'The Tonight Show Starring Jimmy Fallon'.
Haskins, Gosselaar, Lopez, Berkley and Thiessen all participated, but sadly Voorhies and Diamond did not. Take a look for yourself…
Were you a big fan of the show, Saved By The Bell, or was it one of those shows where you could take it or leave it? Or was it simply a case that you wanted to enjoy it but simply couldn't because of that bloody Screech character?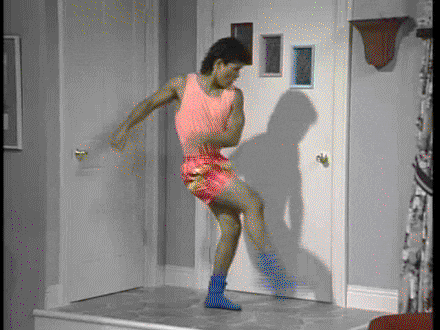 Let us know all of your thoughts in the comments as always, and let us know if you'd want them to re-boot Saved By The Bell and rediscover the characters now and how their own kids are finding high school – that could certainly be interesting!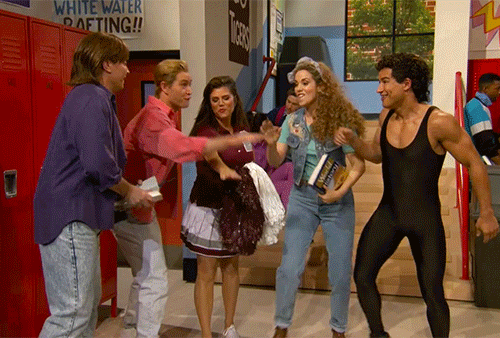 Be sure to also share this post with your fellow 80s kids, so they too can take a nostalgic look back at this quality TV shows from our youth!