20 Things You Might Not Have Realised About Danny DeVito
Having starred in some unbelievable movies and made hilarious appearances in legendary TV shows such as Friends, Danny DeVito is undeniably a true acting and comedy great. Famous for his short stature and larger-than-life charisma, DeVito has become an icon for his 80s comedies and 90s family films – and he isn't done yet.
Here are some facts you might not have realised about Danny DeVito.
20. DeVito and wife Rhea cared for Matilda star Mara Wilson after her mother passed away during production
DeVito directed the 1996 film Matilda, which saw him and Rhea Perlman feature as Matilda's neglectful parents.
Tragically, the mother of leading actress Mara Wilson passed away from cancer during the film's production.
DeVito and Perlman had looked after Wilson while her mother was ill, having offered to look after her while she was in hospital.
The couple continued to care for Wilson after she lost her mother, often inviting her over to their house.
DeVito also ensured that Wilson's mother saw clips of the film before she passed away.
While DeVito and Perlman were mean parents on-screen, it's clear that they were an invaluable source of support to Wilson in reality.
19. He asked his father to send him to boarding school "to keep him out of trouble"
At the age of 14, DeVito asked his father to send him to boarding school "to keep him out of trouble."
Speaking to the Guardian in 2012, DeVito explained that he felt as though living in his rough neighbourhood might lead him astray.
His father granted his wish and DeVito attended Oratory Preparatory School, a Catholic boarding school in Summit, New Jersey, from which he graduated in 1962.
It was here that Devito first tried his hand at acting, starring in school productions of St. Francis of Assisi and The Billion Dollar Saint.
After graduating from high school, young Danny began working at his sister's salon as a hairdresser.
He later studied at the American Academy of Dramatic Arts, graduating in 1966. He spent his early acting career performing with the Colonnades Theater Lab in Connecticut.
18. He brought a bag of carrots with him to the 73rd Academy Awards
You'd think those lucky enough to attend the Academy Awards would be snacking on elaborate canapés and hors d'oeuvres, but DeVito brought his own food to the event in 2001.
About three hours into the show during a live-streamed Bob Dylan performance, the camera panned to DeVito, who was chewing on a raw carrot.
Host Steve Martin then ran into the audience and presented DeVito with an impromptu bowl of ranch dip for his healthy snacks.
Salon.com suggested that the whole thing was staged, but maybe DeVito just really wanted to bring his own vegetables to the Oscars?
The 73rd Academy Awards saw Erin Brockovich – produced by DeVito – nominated for Best Picture.
The award ultimately went to Gladiator, but Julia Roberts nabbed the award for Best Actress for her sparkling performance as Brockovich.
17. He almost drowned filming one episode of It's Always Sunny in Philadelphia
DeVito had a brush with death while filming the season finale of Season 11 of It's Always Sunny In Philadelphia.
One scene required the cast to hold hands underwater, and as it was harder for the diminutive DeVito to sink, the crew actually weighted him down.
After filming cut, the majority of the cast members rose to the surface – but DeVito, weighted down, remained submerged.
Thankfully the actor was rescued by lifeguards, but the experience certainly disturbed DeVito.
He called it a day after being rescued from the water and went home early to recuperate.
Speaking to Extra TV, DeVito says his life actually flashed before his eyes during the ordeal.
16. He was childhood friends with Jack Nicholson
Everyone knows that DeVito and Jack Nicholson have a great working relationship, having worked well with each other in films like One Flew Over The Cuckoo's Nest and Hoffa.
What you might not know is their friendship actually stretches all the way back to childhood.
DeVito and Nicholson were childhood pals in New Jersey, where their respective families co-owned a hair salon.
DeVito claims that his older sisters used to talk a lot about Jack and held him in very high regard.
Despite having a friendly relationship as youngsters, the two were never especially close given the seven-year age gap between them.
Still, their childhood connection gave them common ground as adults and their friendship has since blossomed after having worked together on various films.
15. He likes to have a trampoline in his dressing room
Celebs have a bit of a reputation when it comes to making odd backstage requests: for instance, the late, great Van Halen once asked for all the brown M&M's to be removed from the group's candy bowl.
DeVito definitely doesn't strike us as Hollywood's biggest diva, but he's no stranger to making weird requests for his dressing room.
DeVito often asks for a trampoline in his dressing room, as he usually warms up by doing a spot of trampolining.
Speaking on talk show Late Night with Seth Myers, DeVito explained his routine: "I start jumping a little bit, then I get some makeup put on, jump, put some clothes on, jump."
DeVito loves trampolining so much that he even has one at home.
The comedian has claimed that this passion for jumping all started with a scene in one of his movies where he was required to use a trampoline as a booster for a jump.
14. A high school student took a cardboard cutout of DeVito to prom – so he brought one of her to the It's Always Sunny in Philadelphia set
In May 2018, high school student Allison Closs went viral after she took a cardboard cutout of Danny DeVito to prom.
Touched by her show of affection, DeVito 'returned the favour' by bringing a cutout of Allison to work one day.
After Allison Closs took a cardboard cutout of Danny DeVito to prom, Danny DeVito took a cardboard cutout of Allison Closs to Paddy's Pub. https://t.co/C6jQ5bmcE1

— VICE (@VICE) June 5, 2018
DeVito's It's Always Sunny co-star, Rob McElhenney, posted a photo to Instagram of DeVito showing off his cutout of Allison.
The caption reads: "Hey Allison – I heard you took cardboard Danny to prom. What a coincidence. He took cardboard Allison to Paddy's…" – the pub that features in It's Always Sunny.
Allison took to social media to express her shock and gratitude, tweeting "I AM SHOOKETH."
She later wrote: "Thank you SO, SO MUCH @RMcElhenney and @DannyDeVito for fulfilling my dream of visiting Paddy's Pub from @alwayssunny!!"
13. A monkey attacked him on the set of Batman Returns
DeVito's no stranger to working with animals. He starred alongside sausage dogs for the 2016 film Wiener-Dog, and even saved Michael Douglas from a snake while shooting Romancing the Stone.
DeVito also had to work with a spider monkey for Batman Returns – but this was no walk in the park.
Speaking on The Graham Norton Show, DeVito said working with the monkey was a "horrifying experience."
DeVito related the story of how his threatening Penguin costume resulted in the monkey attacking him on set.
"Everybody went crazy, you know, 'cut! cut! cut!'," he said. "The guy comes over, the trainer comes over, pulling the monkey off, and just rips the monkey off of my leg."
DeVito says that he didn't feel a thing thanks to the extra padding on his costume.
12. Marlon Brando was considered for The Penguin before DeVito
Unbelievably, Danny DeVito wasn't the first choice to play The Penguin in Tim Burton's Batman Returns.
Marlon Brando was one of many actors to be considered for the role.
Dustin Hoffman, John Candy, Bob Hoskins, Ralph Waite, Dean Martin, Dudley Moore, Alan Rickman, John Goodman, Phil Collins, Charles Grodin, Christopher Lee, Joe Pesci, Ray Liotta, Gabriel Byrne, Alex Rocco and Christopher Lloyd were all also in the running for the part.
DeVito won the role after he was suggested by his friend Jack Nicholson, who played the Joker in the first Batman film.
Writer Daniel Waters claimed that once he knew of DeVito's casting, he "ended up writing the character for Danny DeVito."
According to DeVito, it took four-and-a-half-hours to do his makeup and get into costume for the role.
11. He launched his own brand of limoncello in 2007
DeVito's acting career has gone from strength to strength – but he didn't have as much luck with efforts to break into alcohol production.
Launched in 2007, Devito's Premium Limoncello was made in Italy using lemons from Sorrento.
The sweet Italian liqueur is evidently one of the actor's favourites – he ascribed his tipsy appearance on The View in 2006 to one too many limoncellos.
DeVito's limoncello marketed at around $25 and received some high praise from liqueur connoisseurs.
Unfortunately, in 2011, DeVito admitted that sales were flagging, while acknowledging that the whole endeavour had at least produced some good publicity for him.
DeVito's net worth is currently estimated to be around $80 million, so we think he'll be OK despite his failed booze business.
10. He moved in with future wife Rhea Perlman just two weeks after they met
While Devito and his wife Rhea Perlman are no longer together, the story of their initial romance is still undeniably very sweet.
The two met in 1971 after Perlman saw DeVito's performance in a play called The Shrinking Bride.
After the show, fellow actress Perlman went out to eat with the cast and ended up sitting across from DeVito. The two were instantly smitten with each other.
"She was vibrant, with a great sense of humor, and real warm," DeVito told People.
Just two weeks later, the pair moved into a Manhattan apartment that they sublet from Michael Douglas.
They married in 1982, around 10 years after they first met. Though they've since fallen out of love, DeVito and Perlman are still fierce friends.
9. He's still married to Rhea Perlman, despite the two separating in 2017
DeVito and Rhea Perlman were together for 40 years and married for 30 before they sadly ended their relationship in 2017.
While they no longer live together, they have remained friends and do not plan to divorce.
"I'm not getting divorced," the actress said on talkshow Watch What Happens Live in October 2019.
She went on: "That's not in the picture, no, no, no. Not happening… what for? We do live separately. We see each other a lot, too."
Perlman has claimed that the pair are "better friends than ever" after splitting in 2017.
The couple have three children together – Lucy, 36, Grace, 35, and Jake, 32.
8. He worked as a valet when he first moved to Hollywood
After seeing an advertisement for Hollywood auditions for a movie adaptation of Truman Capote's novel In Cold Blood, DeVito moved to Los Angeles in the 60s.
He wanted the role of Perry Smith, the killer the story centres around, but DeVito did not get the part.
Regardless, he stuck around in LA for a while: "I worked as a car parker and I hung around the Sunset Strip with all the flower children. I had long hair and I wore a raincoat and sneakers, and I fit right in," he told Cigar Aficionado in 1996.
"But I wanted to act," DeVito recalls. After being told that no one in LA would cast a five-foot-tall actor, he moved back to New York.
He pursued his dreams and worked in several off-Broadway shows, including a stage adaptation of One Flew Over the Cuckoo's Nest.
It was this role which helped him land his big break in 1975, when he was cast as Martini in the film adaptation of Ken Kesey's novel.
7. One Flew Over the Cuckoo's Nest was his screen debut
Before he starred in Taxi, DeVito played Martini in the brilliant 1975, Oscar-winning film One Flew Over the Cuckoo's Nest.
This was a part he already knew well from starring in the same role in the Broadway version, which opened in 1971.
In the book, show and film, Martini suffers from delusions, and is largely characterised as a sweet-natured and innocent man.
DeVito, producer Michael Douglas' oldest friend, was the first to be cast in the film – way before his friend and leading man Jack Nicholson was signed up.
While the film features some particularly dark moments, it was the fishing trip scene which proved the most difficult to shoot for DeVito.
All of the cast – bar Nicholson – got seasick, and to this day DeVito claims he still suffers nightmares about the scene.
6. He voiced The Grundle King in the My Little Pony movie
DeVito has appeared in some classics in his time, and has even won an Emmy and a Golden Globe for his work.
But his least famous role is potentially The Grundle King in My Little Pony: The Movie.
Released in 1986, the animated film follows a group of ponies living at Dream Castle.
DeVito's character, The Grundle King, is the leader of the 'Grundles' – five ugly but well-meaning creatures.
The film also featured the voice of DeVito's wife, Rhea Perlman.
DeVito went on to voice several other animated characters, including Phil in Disney's 1997 hit Hercules.
5. He's signed up for a Twins sequel called Triplets – and Eddie Murphy will co-star
It has recently been revealed that DeVito is going to star in a sequel to the classic 1988 comedy film Twins, which is unsurprisingly going to be called Triplets.
It will reunite Arnold Schwarzenegger and DeVito while also introducing Eddie Murphy into their rather strange family.
Speaking to LADbible in 2019, Schwarzenegger said: "People will say, wait a minute, how did that happen […] But that's funny."
Schwarzenegger recently revealed that the script is finished and confirmed Murphy's role in the film.
Which begs the question – when will this long-awaited sequel be released?
There's been no word on filming starting, but with the script and cast good to go, it seems that an announcement is imminent.
4. His height is an effect of Fairbank's disease
DeVito's famously short height is the result of multiple epiphyseal dysplasia, otherwise known as Fairbank's disease.
The disease is a rare genetic disorder that disrupts bone growth, and affects roughly 1 in 10,000 people.
DeVito stands at just 4'10", while the average height for an American man is 5'9″.
Other prominent people with the condition include David Wetherill, British Paralympian, and Robert Reich, former United States Secretary of Labor.
DeVito seldom plays roles where his unique stature is acknowledged. However, the producers of Taxi did refer to DeVito's height in the show.
"I couldn't go to a store and get clothes right off the rack. So, I used to have to go to the large boys' department. I told [producers] Ed [Weinberger] and Jim [Brooks] this story. We put that in the show. It's always good to draw from your life if you can," he told LA Mag earlier this year.
3. He drives an electric car
Speaking to Thrillist in 2014, DeVito revealed that he'd always loved Cadillacs – but he'd last bought a Caddy in 1993.
When asked what he drives nowadays, DeVito coyly replied: "I'll give you a hint: I haven't been to a gas station in 3 years."
DeVito went on to say that he now drives a "$26,000 Nissan Leaf", and that he absolutely loves it.
"It's fast, it's safe, and really fun to drive. I can't wait 'till they figure out solar to power all of these things – that's the future," he said.
DeVito told the Belfast Telegraph in 2012 that he does as much as he can to help the environment.
When asked why he'd gone for an electric car, he said: "It's kind of to give the message to people who look at the car and it says 'zero emissions'. Which is what I think we're all hoping for."
2. His film company produced Pulp Fiction and Erin Brockovich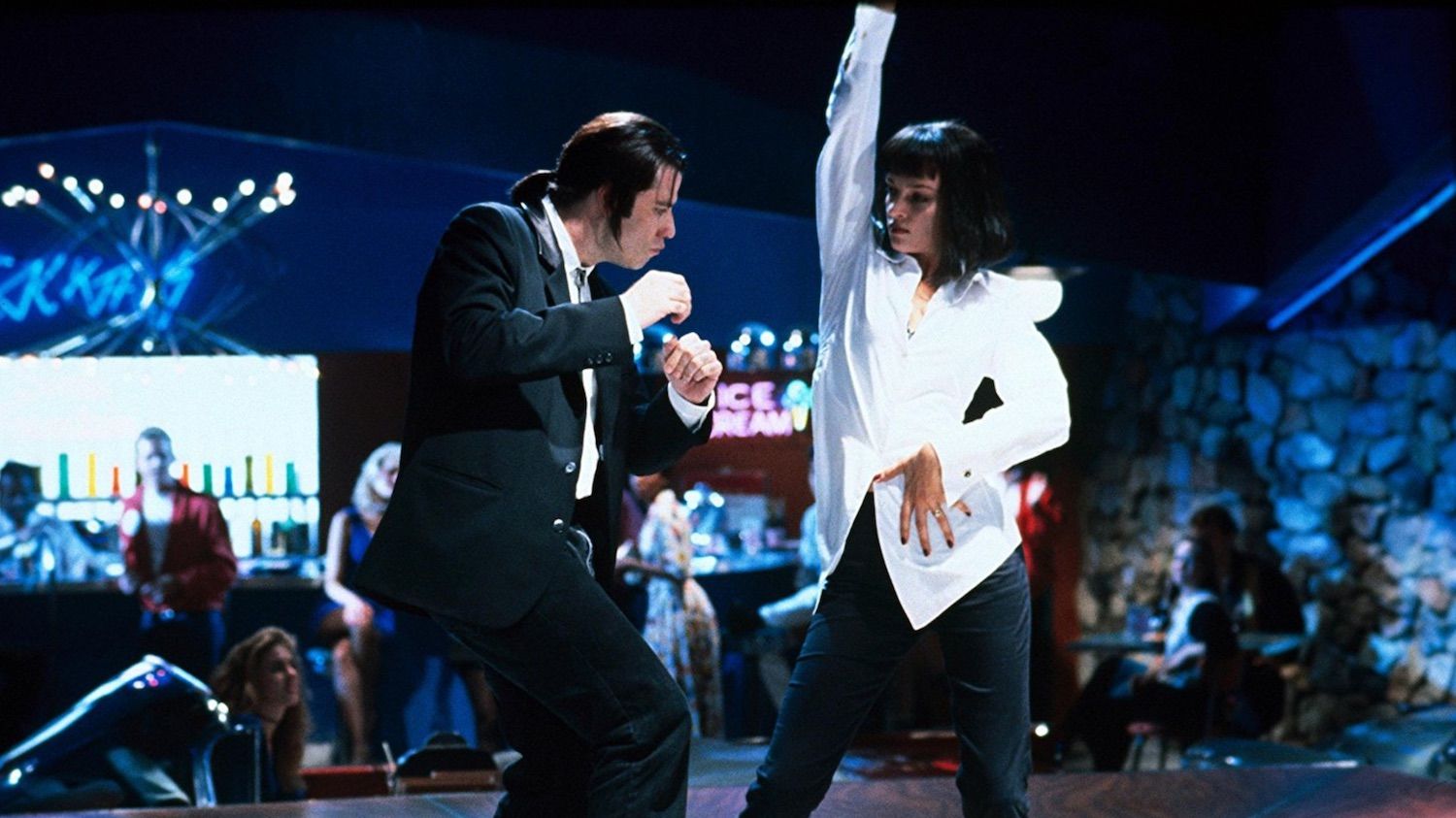 In 1991, DeVito and Michael Shamberg founded Jersey Films, a production company best known for producing films such as Pulp Fiction.
The first film produced by the company was the 1992 historical drama Hoffa, which DeVito directed and starred in alongside Jack Nicholson.
The company also produced the 2000 drama Erin Brockovich, which grossed $256 million worldwide.
The film was later nominated for the Academy Award for Best Picture, while Julia Roberts went on to win the Oscar for Best Actress for her role.
Other movies produced by Jersey Films include Get Shorty, Gattaca, and Garden State.
DeVito also owned Jersey Television between 2001 and 2009. The company produced the Comedy Central series Reno 911!
1. He's hosted Saturday Night Live six times – making him a member of the illustrious Five-Timers Club
Being asked to host Saturday Night Live is a huge honour, reserved only for the industry's most celebrated stars.
Very few people have been asked to host the show multiple times – usually, it's a 'once in a lifetime' gig.
Danny DeVito, however, is one of the precious few to have hosted the show more than once.
DeVito is exceptional in that he's hosted the show a total of six times, making him a member of the 'Five-Timers Club'. The club comprises of the performers who have hosted SNL at least five times.
Devito joined the Five-Timers Club in 1993. He was also the last host of the 20th century, hosting for a sixth time in December 1999.
Alec Baldwin holds the record for hosting the most, having led the show 17 times.