25 Spooky Facts About Poltergeist!
Poltergeist is a great film, even to go back and watch it now, it is something of a classic.
It had some amazing cast and crew involved so it certainly had a good pedigree to it, and it is well-known as a kind of entry-level horror movie, scary enough to pass as a horror, but not quite on a par with other movies in the genre at the time, such as Halloween and A Nightmare on Elm Street.
[adinserter block="1″]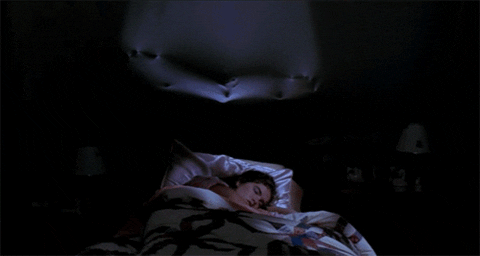 The 1982 classic supernatural horror, was set around The Freelings, an ordinary, suburban American family, living in California.
Steve and Diane, their children, Dana, Robbie and Carol Anne, and their faithful golden retriever, E.Buzz.
Spirits start to communicate with the five year old Carol Anne, she soon goes missing, paranormal investigators and a medium help the family find Carol Anne.
[adinserter block="2″]
It had moments of wit and comedy, it had action and it had suspense and some very horrific moments – the mirror scene upset me for years if I'm honest, but I did watch it just slightly too young.
Looking back, Poltergeist is one of the reasons I take ratings certificates more seriously now!
[adinserter block="2″]
Poltergeist is still great to watch now! Over the years it has developed a real cult following, and remains a popular film with fans and critics alike, it also was courted in controversy which we will look at shortly.
[adinserter block="2″]
Join us as we look back at some spooky facts relating the Poltergeist…
[adinserter block="2″]
1. It performed well at the box office
Released in 1982, Poltergeist was the highest grossing horror film of the year.
In the United State of America, it grossed $76,606,280, which was a very good amount for a genre which generally only appealed at the time to a select audience, and went to show that with the right backing it could do very well.
[adinserter block="2″]
2. One of the stars stayed in a haunted apartment
JoBeth Williams, who played Diane Freeling, rented an apartment when working on the film.
Whilst out shooting, JoBeth Williams would return to her apartment to find that a picture on her wall would often have been moved around.
[adinserter block="2″]
She had no explanation for this but found it, understandably, very creepy!
[adinserter block="2″]
3. Another star had a tragically short life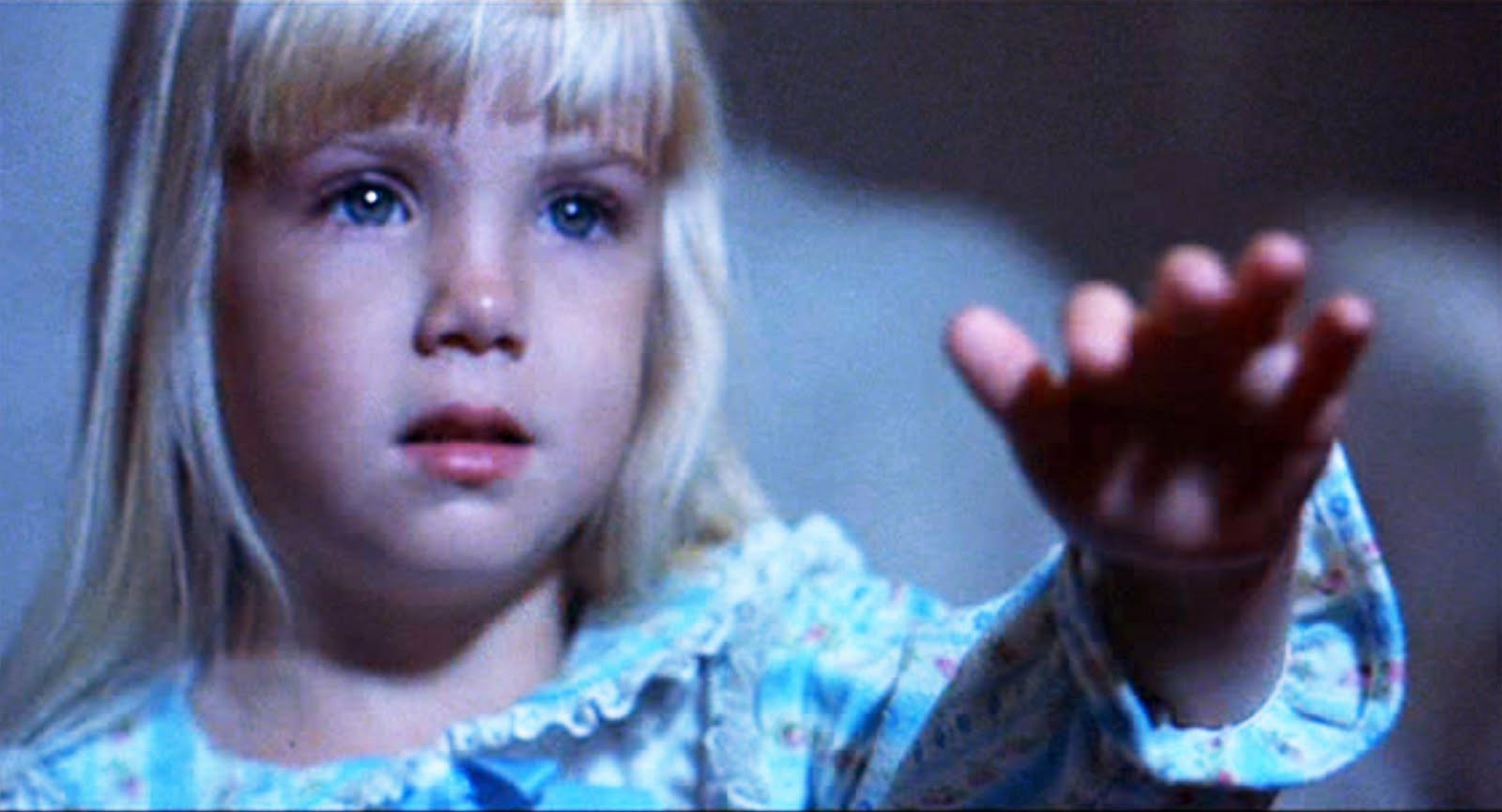 Heather O'Rourke played the main child in the movie, Carol Anne Freeling.
She played the part incredibly well, and was both innocent and a little bit creepy at the same time!
[adinserter block="2″]
During her career, O'Rourke starred alongside the likes of River Phoenix, and even had a recurring role on Happy Days.
Sadly her life was cut short when she was only twelve and she died from septic shock following congenital bowel obstruction.
[adinserter block="2″]
Many said this was part of the curse surrounding Poltergeist!
4. One young cast member almost died filming Poltergeist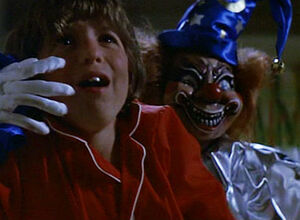 Oliver Robins, who played the Freelings son, Robbie almost really was strangled whilst shooting the clown strangling scene!
The equipment used to tie the clowns arms around Robbie's neck, which was attached to the clown, became too tight, and on for too long.
Oliver Robins, screamed "I can't breath!" Director, Tobe Hooper, assumed Oliver was adlibbing his words. Doing some improvisation.
[adinserter block="2″]
5. He was saved by Spielberg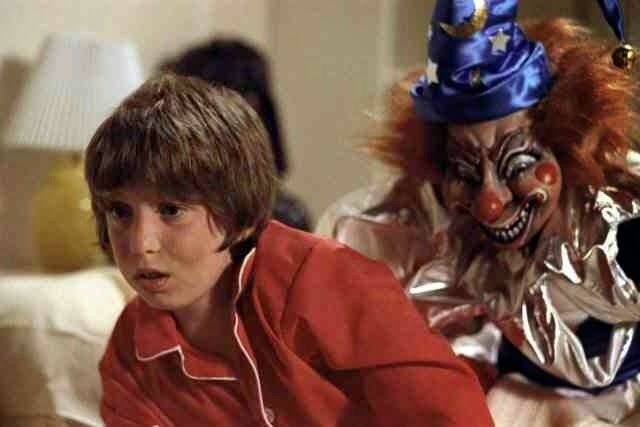 When Oliver Robbins was almost strangled filming that clown scene, luckily producer, Steven Spielberg, was on hand to save the day.
He noticed that Oliver was going purple and was genuinely struggling for breath and managed to wrench him free! Not just a top director, but all-round good guy!
[adinserter block="2″]
6. Heather O'Rourke was not the immediate choice
Heather O'Rourke failed her first audition, as she kept laughing. Steven Spielberg thought she was too young to take her screen test seriously.
[adinserter block="2″]
However he saw something in her, so he was prepared to give her another shot.
At the next audition Heather had to scream, which she did, until she cried. She was a success, the role was hers.
[adinserter block="2″]
7. The Poltergeist curse struck again!
The actress who played the Freelings sixteen year old daughter, Dana, Dominique Dunne, died in 1982 (the same year the film was released), after being strangled to death by her ex boyfriend.
[adinserter block="2″]
She was only twenty two. This was a real tragedy and shook Hollywood at the time, as she was an up and coming star with a very bright future ahead of her.
[adinserter block="2″]
8. The two young stars have been laid to rest near each other
Dominique Dunne and Heather O'Rourke are both laid to rest in the same cemetery, Westwood Memorial Park, in Los Angeles.
It is a real tragedy that not one, but two, amazing young stars lost their lives so young with such a promising life ahead for each of them.
[adinserter block="2″]
9. It was filmed in a real home.
The Freelings' family home, is a real house, which still exists.
It is located in Simi Valley, California, so it is possible to drive along and see where all the creepy happenings took place.
Would you dare to go and see it if you were visiting California? Personally I'd steer well clear!
[adinserter block="2″]
10. Mother and daughter weren't far apart in age
[adinserter block="2″]
Whilst filming Poltergeist, JoBeth Williams in real life was, in fact, only eleven years older than her on screen daughter, Dominique Dunne.
The casting was perfect however, and they played mother and daughter incredibly well.
Did you know, Supposedly turned down the lead in the sitcom Murphy Brown (1988), which had been created by Diane English with JoBeth in mind.
[adinserter block="2″]
11. The medium was a real medium!
The eccentric medium, Tangina was played to perfection by actress Zelda Rubenstein.
In real life, Rubenstein had real medium and psychic abilities, too. Zelda had to audition four times, before she bagged the role, but we are glad she was given it as she played it perfectly!
We wonder if she could tell us our future.
[adinserter block="2″]
12. You can visit the terrifying clown!
That terrifying clown! It stole the show and was ridiculously creepy, even giving It's Pennywise a run for his money in the creepy clown stakes!
It is now in acting retirement, and is displayed in Planet Hollywood, Caesar's Palace, Las Vegas. Would you dare to visit it? Imagine if it suddenly came to life and jumped out at you?
[adinserter block="2″]
13. Some of the "props" weren't props!
You may think the skeletons used in the film looked very realistic, that's because they were!
It turned out it was far cheaper and more cost effective to use real skeletons than plastic ones, so that is exactly what they did! And they wondered why the film was cursed! Where would you just get a skeleton from?
[adinserter block="2″]
14. O'Rourke was spotted by Spielberg himself
[adinserter block="2″]
Originally, director, Steven Spielberg spotted Heather O'Rourke having lunch with her Mother at an MGM Commissary.
He knew he wanted her straight away for the role in Poltergeist, and made it a personal mission to cast her, though as per a previous fact, she nearly blew it and was given a second chance!
[adinserter block="2″]
15. Spielberg also wanted a certain famous horror writer on board!
After Steven Spielberg wrote an eleven page film idea called "Night Time" in 1980, he wanted Stephen King to write the script, by finishing off his idea.
[adinserter block="2″]
But allegedly Stephen King wanted too much money to do the job, and so it was not used in the end. Sometimes, people can just be greedy.
[adinserter block="2″]
16. Gertie auditioned for the role of Carol Anne
[adinserter block="2″]
That's right, ET's Drew Barrymore auditioned for the role of Carol Anne. When she auditioned, Spielberg thought she would be far better suited to his other movie he was making, and so she was cast as Gertie in ET: The Extra Terrestrial instead.
[adinserter block="2″]
17. Spielberg had two big movies released very close together
Poltergeist, produced by Steven Spielberg, was released just one week apart at the box office from ET: The Extra Terrestrial, which was directed by Spielberg.
That's two very good, and very big movies, and he was heavily involved in both!
[adinserter block="2″]
18. The director had another, infamous, horror movie to his name
[adinserter block="2″]
Tobe Hooper, who directed Poltergeist, also had another very big, and infamous horror  movie to his name.
One which was known for making people vomit and pass out in cinemas in equal measure.
None other than The Texas Chainsaw Massacre! Though both horrors, the two films are worlds apart in content!
[adinserter block="2″]
19. But did Hooper actually direct Poltergeist?
[adinserter block="2″]
There is a lot of contention in Hollywood, as Tobe Hooper is credited with directing Poltergeist, but producer Steven Spielberg knew what vision he wanted the movie to take, and was very hands on.
This was to the point where many people think he directed more of the film that Hooper did, but we may never know for sure!
[adinserter block="2″]
20. There may be a reason why no-one has ever confirmed this rumour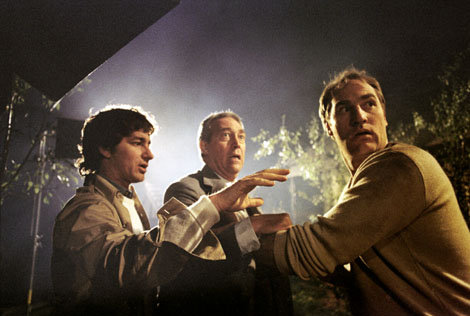 Technically, Spielberg would not have been allowed to have been directing Poltergeist, as he was directing ET: The Extra Terrestrial, and directing two films simultaneously was contractually not allowed.
Tobe Hooper denied this. But Zelda Rubenstein has been quoted as saying about her her six day shoot on the film, Spielberg was the Director, and Tobe Hooper couldn't direct traffic!
[adinserter block="2″]
21. It lost 3 awards but Spielberg was still a winner!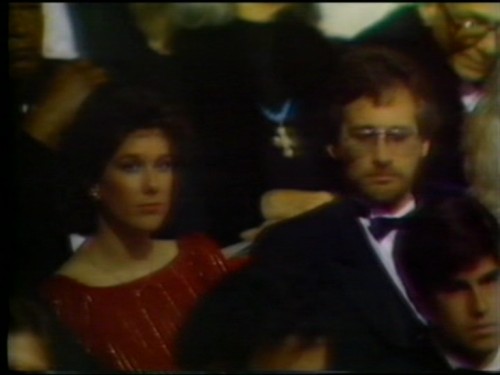 Poltergeist was nominated for three Academy Awards, which were the Best Original Score, Best Sound Effects Editing and the Best Visual Effects.
However, the film lost out on all three to Spielberg's ET, so Spielberg will still have been a happy man! That night at the Oscars, he must have known he was a dead-cert to get one!
[adinserter block="2″]
[adinserter block="2″]
22. Williams was terrified filming the pool scene
In one scene of Poltergeist, set in a pool of water, Jo Beth Williams was terrified because of the amount of electrical equipment and the dangers posed mixing it with water.
Steven Spielberg ended up getting in to the pool as well, "reassuring" Williams that if anything happened then now they would both fry!
It worked, though, and she got in the pool.
[adinserter block="2″]
23. The fears were based on Spielberg's own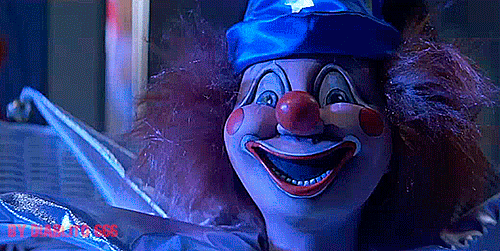 [adinserter block="2″]
The fears in the film, of clowns and of a tree outside the house, were based on very real fears experienced by Spielberg himself as a young boy.
He was terrified of both and so used them in the film to great effect! What are you scared of and do you think it would make the basis for a good film?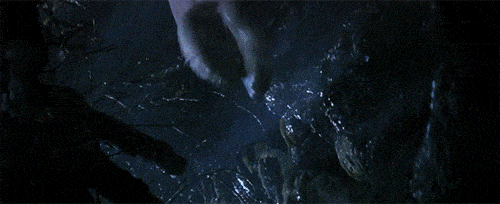 [adinserter block="2″]
24. Spielberg (kind of) has a cameo in the film
In the mirror scene when the investigator has the flesh pulled off his face (the one that seriously scarred me as a child!!), the hands used to pull off the "flesh" were none other than Steven Spielberg's himself!
[adinserter block="2″]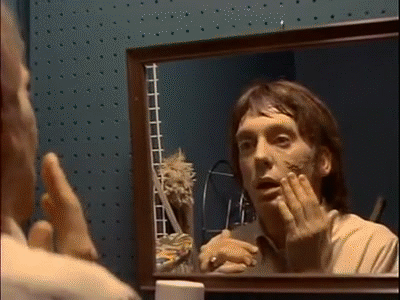 25. It has one of the best movie quotes of all time.
[adinserter block="2″]
The creepy line, uttered by Heather O'Rourke sends shivers down my spine even today… "They're heeere"! This was voted in to the top 100 movie quotes of all time by the American Film Institute, but surprisingly only hit number 69. We thought it would at least be in the top 20!
Where are they now?
Let's take a quick look at how some of the cast have faired up to today since completing their work on Poltergeist…
[adinserter block="2″]
Steve Freeling – Craig T. Nelson
Playing the father of the household. Craig T. Nelson has been around in Hollywood for a very long time and isn't going anywhere any time soon, looking at his recent work.
[adinserter block="2″]
Nelson is soon to be heard in cinemas around the world, reprising his classic role as Mr Incredible in Disney/Pixar's The Incredibles 2. He has also recently starred in Book Club, Raised by Wolves and Grace and Frankie.
Nelson is certainly showing that he can be a hit on both the big and small screen, as well as providing incredible (sorry) voice talent!
[adinserter block="2″]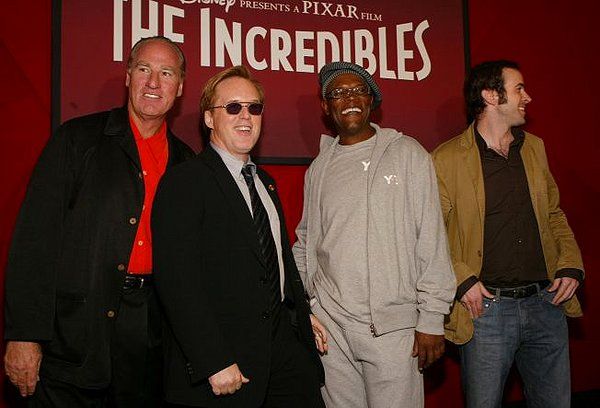 Diane Freeling – Jo Beth Williams
Another actress who has been around for many years now and doesn't seem to be looking to slow down any time soon, Jo Beth Williams has a string of hit movies to her name, along with some big TV shows to boot!
[adinserter block="2″]
Williams appeared in hit TV shows, Dexter, NCIS and Mistresses, and she is still starring on the big and small screens to this day.
[adinserter block="2″]
Watch out for her in coming months in Will Gardner, and we're certain we'll be seeing Williams in many more productions over the coming years, too!
[adinserter block="2″]
Robbie Freeling – Oliver Robins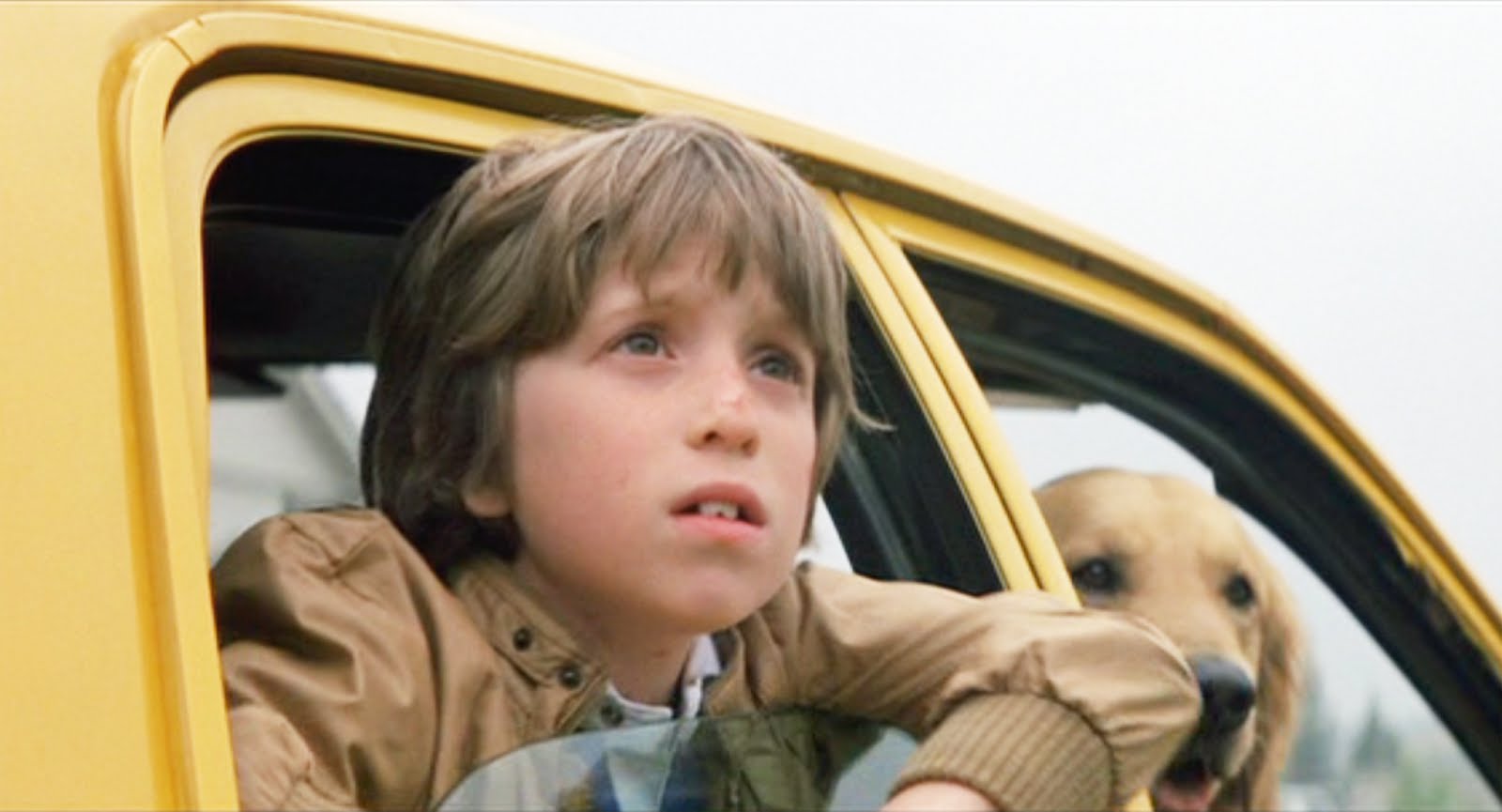 Oliver Robins only had a fairly small part in Poltergeist, but a pivotal one as the son of the Freelings, Robbie.
He had a classic scene involving a clown which helped to make the film the creepy hit it has become today!
[adinserter block="2″]
[adinserter block="2″]
Oliver Robins took a long time out of acting, but has started to appear on our screens again and has also done some writing over the years for various productions.
He will soon be seen in Celebrity Crush as Jonathan Blakely and also helped to write this one, too!
[adinserter block="2″]
Steven Spielberg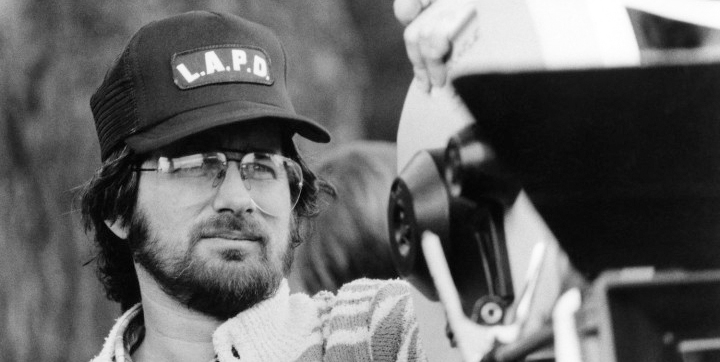 Where to start? Spielberg produced Poltergeist at the same time he was making the hit movie, ET: the Extra Terrestrial and he has never looked back!
[adinserter block="2″]
Regarded as one of the most creative and wonderful talents in Hollywood, he is going down as a living legend for creating some of the best films of all time, and being a single-handed creative force to be reckoned with!
[adinserter block="2″]
For starters, this man has given us the three classic Indiana Jones films – and the recent, not so classic one, too – and also some individual hits such as The Colour Purple and Empire of the Sun.
He directed some of the toughest films of the 90s with Schindler's List and Saving Private Ryan, and also made blockbusters such as Jurassic Park, The Lost World: Jurassic park 2, and more recently Ready Player One.
[adinserter block="2″]
Seeing Spielberg go back to his fantastic inventive roots with Ready Player One, we hope he is going to start on his way to his hit blockbuster, enjoyable action flicks all over again and bring us even more films of this ilk!
Keep watching this space for what Spielberg may have in store for us in the coming years….
[adinserter block="2″]
We hope this has brought back some seriously creepy memories for you, and made you want to go back and visit this masterpeice of a visionary movie maker!
Will you dare to watch it again, and will you keep the lights on?
[adinserter block="2″]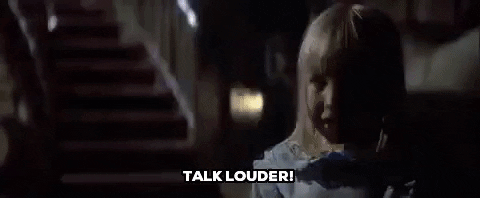 Will you introduce your kids to this classic film, or are they not yet old enough? It's great to think that a new generation will soon be hiding behind their sofas!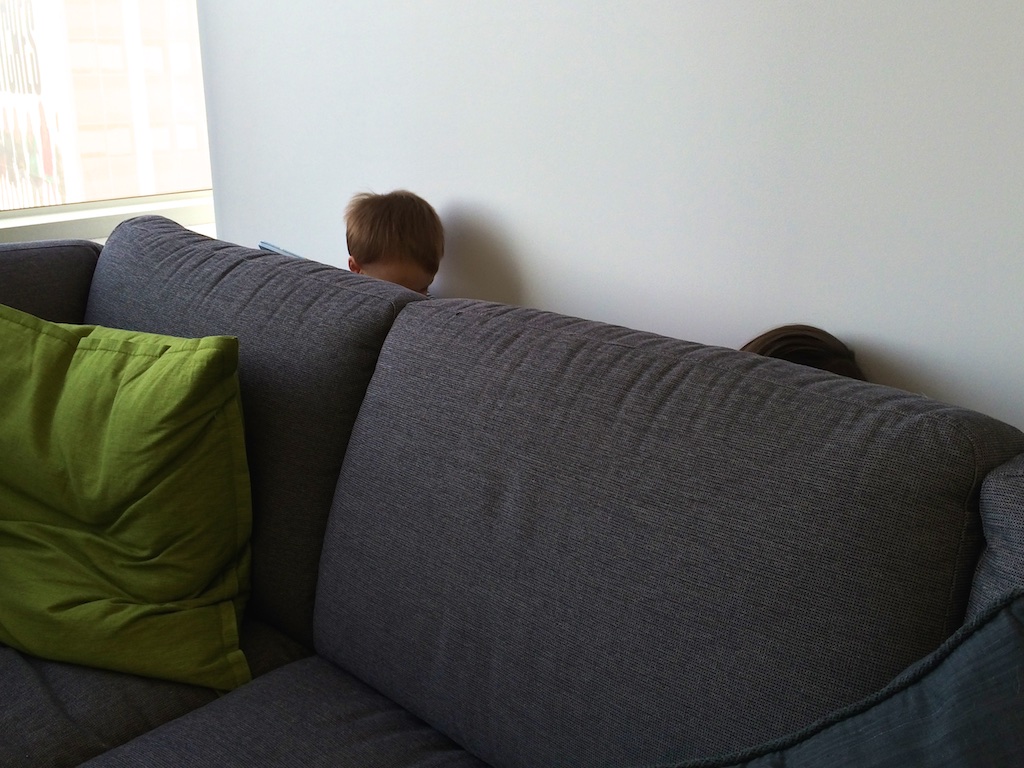 Let us know all your thoughts and memories in the comments as always!
[adinserter block="2″]