He's the man behind some of the biggest 80s movies (and 90s, and naughties etc…) but being behind the camera means that you remain a bit more of a mystery than those in front.

We're talking about Steven Spielberg. He basically dominated the film industry in the 80s with films such as E.T., The Indiana Jones trilogy, Poltergeist and The Goonies.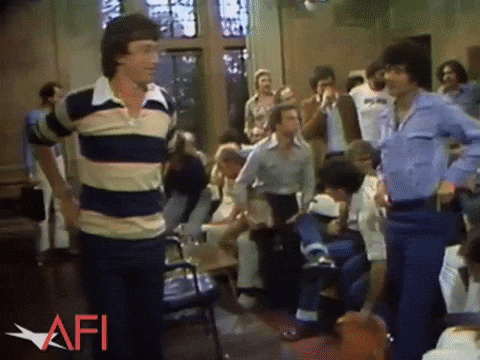 Well, I think it's about time that we turned focus, and but Spielberg in front of the camera instead. Here's ten things you probably didn't know about the famous director.
1. He Has Never Drank A Cup of Coffee
Many people don't manage to make it out of the house in the morning without a cup of coffee, let alone make it to the top of the directorial pack. Steven Spielberg has never drank a cup in his life. He has said: "I don't drink coffee. I've never had a cup of coffee in my entire life. That's something you probably don't know about me. I've hated the taste since I was a kid."
2. He Bought The Rosebud Sled From Citizen Kane
For the film Citizen Kane, three sleds were made. Two were burned during filming. Spielberg purchased the last surviving one at auction for $60,500.
3. He Suffered From Depression Whilst Making Schindler's List
Because Schindler's List was so bleak, Spielberg suffered from depression whilst filming it. To cheer him up, he would speak with Robin Williams. What a better was to cheer people up?
4. He Didn't Take Any Money For Directing Schindler's List
Spielberg has revealed in an interview with Katie Couric of the Today Show that he didn't take any money for directing the film. He said: It is blood money. Let's call it what it is. I didn't take a single dollar from the profits I received from Schindler's List because I did consider it blood money." He instead has donated any profits from the film due to him to the Shoah Foundation.
5. He Was Told "No" To Directing A James Bond Film – Twice
The director has twice asked to direct a Bond movie, but was refused both times. The first time, he was told that he didn't have enough experience by the producer, Albert R. Broccoli. The second time, after releasing Schindler's List, he was told that now they couldn't afford him.
6. He Has Bought Several Classic Oscars
To help the Academy preserve film history, Steven Spielberg has, on several occasions, bought and then re-donated Oscars back to the Academy. These include Clark Gable's 1934 Best Actor Oscar for It Happened One Night and Bette Davis' Best Actress Oscar for Dangerous and Jezebel. He has spent a total of $1,365,500 on the three historic statuettes.
7. He Is Absolutely Loaded
That million dollars might seem a lot to spend on Oscars, but it wouldn't have put even the slightest dent on his finances. This is because Spielberg ranks at no. 164 on the Forbes 400 list on America's richest people. His net worth is estimated at $3.6 billion.
It might help that he receives 2.5% of the proceeds from all Star Wars films thanks to a deal he made with his friend, George Lucas, a long time ago.
8. He Is Godfather To Some Hollywood A-Listers
Over the course of being a director, Spielberg has cast many children to star in his movies. Both Drew Barrymore and Gwyneth Paltrow became his goddaughters. Later, when Barrymore famously posed for Playboy magazine, Spielberg sent her a package containing a quilt and a note telling her she needed to "cover up."
9. He Helped Bring About A New Film Rating
Some of his films, such as Gremlins and Indiana Jones came under scrutiny for scenes considered to be too scary for kids. As such, Spielberg suggested that the Motion Picture Association of America instal a new rating falling between PG and an R.
In an interview with Vanity Fair, Spielberg said, "I suggested, 'Let's call it PG-13 or PG-14, depending on how you want to design the slide rule,' and Jack came back to me and said, 'We've determined that PG-13 would be the right age for that temperature of movie.'"
10. He Suffers From Dyslexia
He was undiagnosed for many years. He found it difficult to read and write and was bullied by classmates.His difficulties reading were often incorrectly attributed to laziness, and the director would not be diagnosed as having dyslexia until he was 60 years old.