Simon and The Witch was a classic 80s TV show that we all loved to watch as young kids. Based around the adventures of Simon and his best friend, The Witch, they were an unlikely pair – for starters, Simon was actually the more mature and sensible of the two! The Witch was very naive to everyday things, and Simon would have to help her muddle through, but most of the time she was very happy to get up to mischief and wind Simon up as much as possible, leading to all kinds of adventures and hilarity.



Simon and The Witch was based on a series of books of the same name, all of which received critical acclaim and became popular with different generations of readers. Pretty soon the TV programme was born and we were very glad it was. Do you remember getting home from school and turning on the TV set to catch up with their adventures? The BBC series hit our screens 1987 and ran for a year until 1988. With twenty five fifteen-minute episodes to choose from, anything could happen with the amusing (and slightly bonkers) witch!
[rtk_adunit_top]
The Main Characters
There was a wonderful range of characters to choose from in Simon and The Witch, so before we look at where the cast members are today, let's remind ourselves quickly of their on-screen counterparts…
[rtk_adunit_middle]
The Witch
The witch was a very fun character, she knew how to cause trouble, and would regularly do so, and loved to revel in making mischief as often as she could.
[rtk_adunit_bottom]
The problem was that, even when she wasn't really trying to cause any issues, and was trying to be more sensible on Simon's behalf, she would still get it wrong, as she was slightly naive and end up making more of a problem that she really meant to.
[adunit mobile="RTK_dVa8″]
She would often rescue the day for Simon using a spell, but ultimately it would be about the Witch finding out that, actually, you don't need magic to make things right, there are other ways to get around problems, usually by working together with your friends as a team.
The Witch would grow and develop a little bit as a character as the series went on, but she would still get in to the same kind of trouble and mischief, either in purpose or by accident.
Simon
The Witch's best friend, Simon was an unlikely friend to her, and he was a young lad, going through all the normal trials and tribulations of school and the problems that kids face on a daily basis.
Simon would always encourage the Witch to learn more about "normal" people and ask her to help out, but by being there as a friend, not as a witch.
Simon would often end up helping the witch learn new things about "normal" people, what makes them tick, and what guides them through every day life when they don't have magic to fall back on.
Simon had several friends and would often try and see them instead of the witch, but she didn't like that as she saw herself as one of the group, so she would often turn up regardless if Simon had invited her or not.
Jimmy
Jimmy is Simon's best friend other than The Witch, and he was always around by Simon's side, trying to help him, but either making things worse or getting in to trouble himself.
[adunit mobile="RTK_wCZW"]
Jimmy was the person that Simon would usually go to if he wanted to be with a friend, but didn't necessarily want the witch to be around.
Jimmy was a bit geeky, and a bit of a weed, but he was generally a good lad and someone that was always good for Simon to have around – everyone needs a best friend through their school days!
Sally
Sally was almost like the first Hermione Granger, as she was a bit of a know-it-all and generally a bit of a bossy boots who wanted to be involved in everyone else's business.
Sally would always be sticking her nose in where it wasn't wanted and would try to cause trouble as she suspected something was going on and she wanted to prove it.
Simon and Jimmy would try to keep Sally out of the way, especially when the Witch was around so that Sally wouldn't cause issues by blabbing to everyone that the witch was, well, a witch!
Cuthbert
Cuthbert is from a very well-to-do family but he doesn't really fit in. He wants to be involved with the others and see what they are getting up to, but his rich and posh aunt does not approve at all!
Lady Fox Custard
Cuthbert's aunt, and one mean woman when she wanted to be. She wanted the best for Cuthbert, but could never really show this in a loving way, which meant she tended to come across as mean.
When Lady Fox Custard and the Witch rarely crossed paths, it never went well and hilarity would usually ensue, with it ending badly for one of the ladies!
[adunit mobile="RTK_z9hm"]
Hopkins
Lady Fox Custard's butler, and someone who seemed to look out for Cuthbert far more that his aunt did. Hopkins would often try and help Cuthbert to get out so he could go and spend time with other kids his own age and actually have some fun, so he would often be seen distracting Lady Custard Fox so Cuthbert could "escape"!
That's a lot of weird and wonderful characters that are in this show, and they are certainly a memorable bunch, so now it's time to find out….
What happened to the cast of Simon and The Witch?
Join me now as we take a look back at the show, seeing what the cast are up to now, what they look like and some random facts about the show that you probably didn't know!
1. The Witch – Elizabeth Spriggs
Elizabeth Spriggs was a veteran actress of the stage and screen, joining the Royal Shakespeare Company (RSC) in 1962. Her performances included Romeo and Juliet, and Hamlet among others and she made a success of her time there.
In 1978 Elizabeth won a Laurence Olivier award for Best Supporting Actress, in Arnold Wesker's Love Letters on Blue Paper, showing the world that she was a great and formidable actress with a real talent in many fields of acting.
[adunit mobile="RTK_dVa8″]
Spriggs appeared in many films, including, 1995's Sense and Sensibility, for which Elizabeth earned herself a Bafta nomination for Best Supporting Actress. Elizabeth was also in 2001's Harry Potter and the Philosopher's Stone, playing the painted Fat Lady before the part was taken over by Dawn French.
Born in Buxton, Derbyshire, in 1929, Elizabeth sadly died in 2008, she was seventy eight years old and left an amazing and wonderful legacy behind her!
Did you know….
The first episode of Simon and The Witch that was filmed was meant to be a one-off. It was based on "The Backwards Spell" story from the books, and became an instant success!
2. Simon – Hugh Pollard
Hugh Pollard was born in London in 1975. Hugh was an actor from a young age and he appeared as Hansel in the 1987 film, Hansel and Gretel. You may also recognise the person that played Gretel, but we'll get to that shortly!
Hugh decided that the acting life was not really for him and retired, not acting in to his adulthood. Since then he has become a videotape operator, which he has become successful with, and married Nicola Sykes in 1999.
[adunit mobile="RTK_wCZW"]
We'd love to see him return to our screens if they make Simon and The Witch: The Next Generation… it worked for Star Trek!
Did you know…
The first Simon and The Witch aired on BBC TV on 16th November 1987, and went on to have 25 fifteen minute episodes, which were hugely popular and a ratings success! We think they should revive it!
3. Lady Fox Custard – Joan Simms
The legendary star of British stage and screen, the irreplaceable Joan Simms. She was perfect playing the super posh Lady Fox Custard, who was easily one of the 1980's best children's TV characters! She was one of those characters who you loved to hate and who you always hoped was just misunderstood! An incredible lady!
The Queen of the Carry On films, a much-respected and hugely liked actress by the public and others in the profession. She never married, though Kenneth Williams did offer her a marriage of convenience… Joan declined!
Born in Essex in 1930, Joan very sadly died in 2001, age seventy one and leaving behind her a legion of fans, young and old and a real library of amazing acting work for us to revisit!
[adunit mobile="RTK_z9hm"]
Did you know…
When the Witch hears about certain food stuffs she gets very confused, particularly with Toad in The Hole and Dog in a Blanket, both of which she incorporated in to a song of her own devising. She was very disappointed when she discovered there were no dogs and no toads in them! We love Toad In The Hole! Might have it for tea tonight.
4. Jimmy – David Crane & Sally – Nicola Stapleton
David Crane appeared in another classic children's programme, everyone's favourite inner city comprehensive school, Grange Hill from 1990 to 1993 in which he played the part of Barry Timpson.
There is very little information on what Crane did following this and what he looks like now – if you have any info, then let us know in the comments!
As a child actress Nicola appeared in many films and TV programmes. To name but a few, at nine years old she had a minor role as an extra, in James Bond's, Octopussy, and also starred as Gretel in the 1987 movie Hansel and Gretel alongside her co-star from Simon and The Witch!
In 1992 Nicola was in EastEnders, playing Mandy, a role which she has returned to over the years, and she really made the part her own.
[adunit mobile="RTK_dVa8″]
She has also done voice roles in cartoons and video games, appeared in hit shows such as Casualty and Thomas and Friends, and is still acting regularly today!
Stapleton was born in 1974, in Elephant and Castle, London. Nicola has a son with her fiancé David Luck, their boy was born in 2014 and has been named Ray.
Did you know….
In the recent series of Thomas and Friends, Nicola Stapleton has been playing Rosie, and has been voicing the part on both sides of the Atlantic, which is unusual in itself, showing that she is clearly versatile and talented!
5. Joyce – Naomie Harris
It's amazing to think that Naomie Harris started out in a program like Simon and the Witch as a minor character, Joyce. She has since gone on to do wonderful things at home and in Hollywood and has started to make a glittering career for herself.
Harris is now very well known as playing Moneypenny opposite Daniel Craig in the James Bond series of movies, so she has really hit the big time with a well-known role like that!
[adunit mobile="RTK_wCZW"]
She also played Winnie Mandela in Mandela: The Long Walk to Freedom and starred in Moonlight, and recently opposite The Rock in Rampage. She is certainly going from strength to strength from humble beginnings!
If that's not enough, Naomie was made an OBE in 2017 for her services to drama. She really has hit the big time and there's no stopping her. Naomie was born in 1976, and grew up in Finsbury Park, London. She made her acting debut in 1987, and has never looked back! We hope to see her in more films in the future!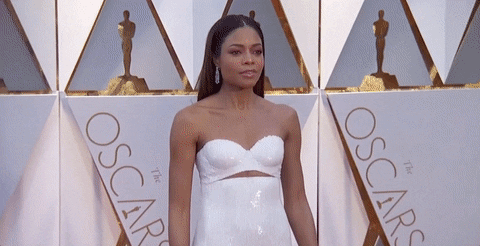 Did you know….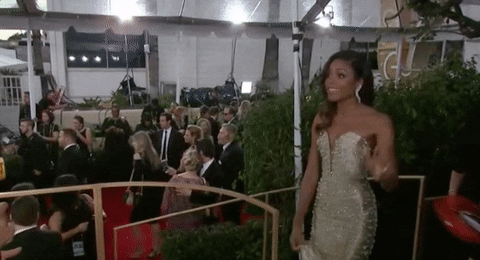 Naomie Harris has been a hit on the stage, as well as the screen. She has had several big roles on stage, including playing Elizabeth in a production of Mary Shelley's Frankenstein, showing she's not about to be type-cast and likes to take on different roles! It seems like she's come a long way since her days on Simon and the Witch.
6. Hopkins – Joe Grossi
Joe Grossi played Lady Custard's butler, Hopkins and was a pivotal character in the show, always trying to side with Cuthbert when Lady Custard didn't want him getting involved in anything untoward.
Joe Grossi is still acting and he also produces and directs, too so enjoys being on both sides of the camera equally. He has recently been seen in Doctors, The Empty Plan and A Discovery of Witches (which we believe is not related to Simon and the Witch in any way!)
Did you know…
Joe Grossi has also tried his hand on acting in Hollywood, with one turn coming opposite Tom Hanks in the hit movie The DaVinci Code! He has not made too many appearances on the other side of the pond, but who knows what he has in the pipeline!
7. Cuthbert – Ilan Ostrove
Who could forget Cuthbert?! The rather spoilt nephew of Lady Fox Custard, and he was often in league with Hopkins the butler to try and have a more interesting life. Ilan attended the same school as his co-star, Hugh Pollard, Christ Church of England School, in Finchley, North London.
[adunit mobile="RTK_z9hm"]
Born on 30th June 1975, in Tel Aviv, Israel, he moved to Australia, and was successfully working as a DJ. Very sadly Ilan became extremely ill with meningitis, and he died on 12th August 1997. He was just 22 years old and his death was a very sad loss.
Did you know…
A couple of big names at the time appeared in the show as themselves. Both John Craven, well known at the time for making news interesting for kids with News Round, and Michael Fish, infamous at the time for mis-predicting a hurricane! They appeared as themselves in the show and were a nice addition.
Simon and the Witch is another fine example of, "they don't make them like that anymore"! It even had a classic end sequence, with Simon and the Witch, walking hand in hand into the distance, side kicking their way happily along! Every week we would pretend to join in with them and wish for a time when we could join our pals, Simon and the Witch in their adventures… Roll credits!
Do you remember watching Simon And The Witch? Let us know in the comments section!