It's hard to believe that American Idol has just finished its 16th season, and what a way to finish! During the finale, the top two contestants Caleb Lee Hutchinson, 19, and Maddie Poppe, 20, revealed that they were actually dating. It was like a fairytale come true. Of course, Maddie Poppe went on to pip her new boyfriend to the top prize of $250,000 and a recording contract, but as this post is about to prove, it's not always the winners who make the biggest impact after the show.
*
American Idol began way back in 2002 and was created by Simon Fuller, the English entrepreneur and producer. It initially aired on Fox for sixteen seasons before it moved over onto ABC for its 16th and most recent season.
It started as an addition to the Idols format that began with Pop Idol in Britain. It has gone on to become one of the most successful shows in American television history.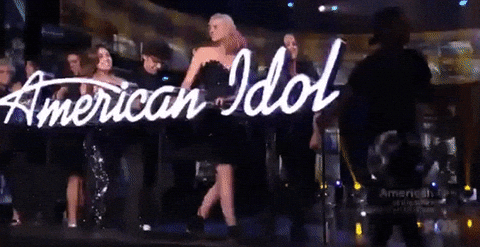 *
The concept for the show is simple. It involves discovering America's hidden singing talent, putting them through auditions with the winners determined by American audiences.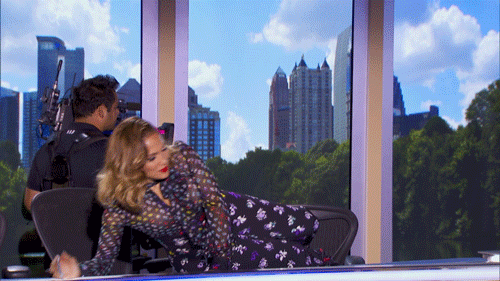 The winners of the first sixteen seasons, as chosen by viewers, are Kelly Clarkson, Ruben Studdard, Fantasia, Carrie Underwood, Taylor Hicks, Jordin Sparks, David Cook, Kris Allen, Lee DeWyze, Scotty McCreery, Phillip Phillips, Candice Glover, Caleb Johnson, Nick Fradiani, Trent Harmon, and Maddie Poppe.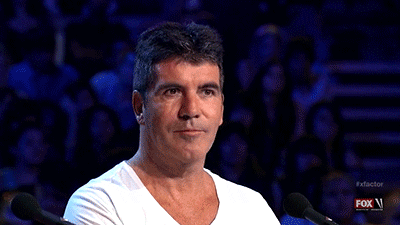 *
There are also a panel of judges who are there to mentor and guide the contestants. The original judges, for seasons one through eight, were record producer and music manager Randy Jackson, singer and choreographer Paula Abdul, and music executive and manager Simon Cowell. The judging panel for seasons 13, 14, and 15 on Fox consisted of singers Keith Urban, Jennifer Lopez, and Harry Connick, Jr. Season 16 brought three entirely new judges: singers Lionel Richie, Katy Perry, and Luke Bryan.
The first season was hosted by radio personality Ryan Seacrest and comedian Brian Dunkleman. Seacrest remained as the sole master of ceremonies for the rest of the series.
So with so many seasons, it's perhaps easy to forget some of the past contestants. Well forget no more, because here we round up some of the most memorable contestants from the show's extensive history, letting you know what they got up to once the cameras stopped rolling.
*
1. Carrie Underwood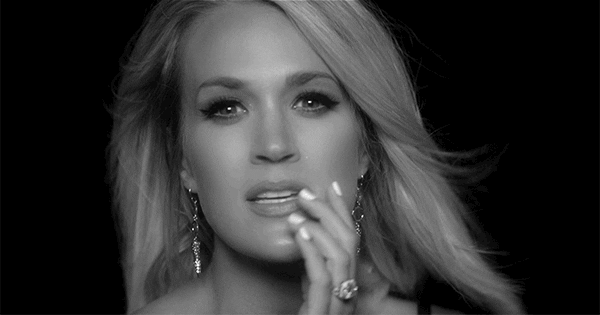 Carrie Underwood is one of the most successful American Idol winners. Raised in Muskogee, Oklahoma, she had very almost given up on signing. Carrie auditioned with a rousing rendition of Tiffany's "Could've Been" for the show. Her debut album, "Some Hearts" went platinum seven times over.
In 2010, she married professional hockey player Mike Fisher and on the 27th February 2015, they welcomed their first child.
*
Carrie made big news in late 2017 when she announced that she'd fallen and sustained injuries to her wrist and face, both of which required surgery.
Her appearance, Carrie said, has been altered, though she had yet to step out publicly even several months later. When she did eventually emerge, she didn't really look that different at all. We don't know what she was worrying about.
*
2. Chris Daughtry
Chris Daughtry appeared on Season 5 of American Idol. He made it to the final four, but was eliminated before he could win. After his Idol elimination, Daughtry went on to secure a record deal with RCA Records. He formed a band called Daughtry with bassist Julia Driscoll. The self-titled album became the fastest selling debut rock album in Nielsen Soundscan history and sold more than one million copies after just five weeks. The album was recorded before the band was officially formed, making Chris Daughtry the only official member present on the album.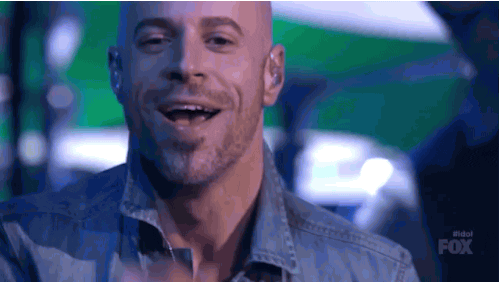 *
3. Taylor Hicks
At the opposite end of the spectrum from Chris Daughtry and Carrie Underwood is the salt-and-pepper-haired harmonica loving Season 5 crooner, Taylor Hicks. Followers of Hicks called themselves the "Soul Patrol." At 29, Taylor was the oldest winner of American Idol. Unfortunately, his success was not to last. After his win, Taylor released an album that earned him to terrible distinction of being the lowest selling debut of an American Idol winner. His record label dropped him because of this. He's since released two more albums and had a residency at Bally's Las Vegas from 2012 to 2013.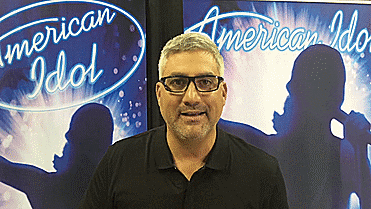 *
4. William Hung
Hung became a pop culture sensation after singing a particularly off-key rendition of Ricky Martin's 'She Bangs' during the third season of American Idol. Despite this terrible performance, William gained a cult following due to his unbeatable enthusiasm. He went on to record three albums. William eventually retired from the music business and now works as an administrative assistant for the Los Angeles County Department of Public Health.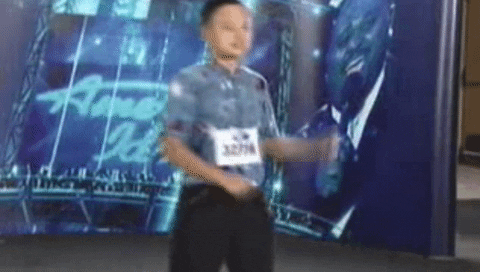 *
5. Phillip Phillips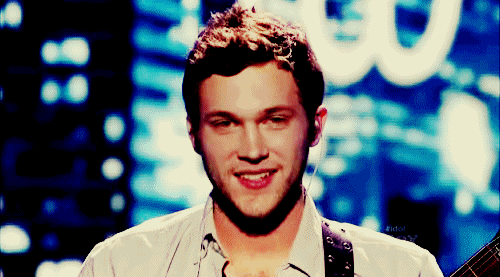 Phillip Phillips (what a mouthful) won the 11th season of the singing competition, despite suffering from painful kidney stones throughout the competition. Since his time on American Idol, Phillips has released three studio albums. His debut single, "Home," became a big hit when it was featured in the NBC promos for the 2012 Summer Olympics. However, it hasn't always been an easy ride for the singer. In January 2015, he filed legal papers to escape his "oppressive" contract with 19 Entertainment, the production company behind "Idol." They finally settled in mid-2017, which meant Phillip was able to release his third album, "Collateral," in January 2018. He's currently on a small tour promoting his album. Also in January 2018, he appeared on an episode of "Hawaii Five-Oh." In October 2015, he wed his love of seven years, Hannah Blackwell.
*
6. David Cook
Eventually Season 7 winner only went to the auditions to support his younger brother. Awks. He beat out David Archuleta in the finale. After Idol, Cook released a self-titled, platinum-selling album. He has since released three more studio albums with another one being released in 2018. David will also be playing Charlie Price in the Broadway musical, Kinky Boots.
*
7. Ruben Studdard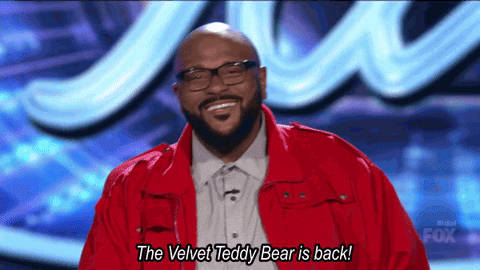 This contestant won American Idol back in its second season. That same year, he produced his first album called "Soulful." It debuted at number one on the Billboard 200 and earned him a Grammy nomination. Since then, Ruben has struggled to maintain a balance in most areas in life. In 2011, he filed for divorce with his wife Surata Zuri McCants after only three years. He also struggled with his weight over the years, even competing in Season 15 of "The Biggest Loser." In 2013. In 2014, Ruben released his sixth album, "Unconditional Love," which reportedly sold just 6,000 copies.
*
8. Paul McDonald
Paul McDonald only finished eighth on Season 10 of "American Idol," but his personal life cause some major headlines. Life after the show only got sweeter for Paul McDonald. He met Twilight actress Nikki Reed while attending the premiere of "Red Riding Hood" in Los Angeles. After a whirlwind romance, they tied the knot in October 2011. But it wasn't meant to be for the couple, and then separated after less than three years of marriage. Paul's latest EP, "Slow Rising," was released on Jan. 19, 2016.
*
9. Adam Lambert
The theatrical and flamboyant Adam Lambert only finished as runner up on season 8 of the show, but he has gone on to take the world by storm. He released his first album, "For Your Entertainment" back in 2009. It debuted at number three in the U.S. Billboard 200 chart. He is currently channeling Freddie Mercury as Queen's lead singer with the band's surviving members. In 2015, Adam beat Carrie Underwood, Chris Daughtry and Kelly Clarkson to become the highest earning "Idol" alum that year.
*
10. Kris Allen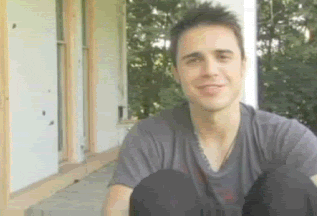 This was the man who beat Adam Lambert to win season 9 of American Idol. He faced many reports that the competition had been tipped in his favour, with some people being shown how to vote multiple times for free by employees of one of the show's sponsor companies. Despite these reports, Kris has scored a major hit with his single "Live Like We're Dying" and he's released five studio albums. In July 2013, he and his wife welcomed their first child, a son called Oliver. In 2017 he started a new venture with a band called The Dames.
11. Jordin Sparks
Jordin Sparks took part in season 6 of American Idol. She was pipped to the post by Blake Lewis. She is the daughter of former professional football player, Phillippi Sparks. She went on to release a self-titled platinum-selling debut album in 2007. She's since released two more studio albums and appeared in films including "Sparkle," "The Inevitable Defeat of Mister & Pete" and "Left Behind."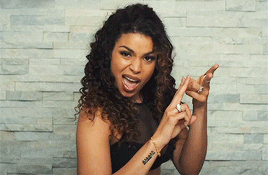 She was in a relationship with Jason Derulo, but they split in 2014. In spring of 2017, Jordin stepped out with her new fella, Dana Isaiah. Things got serious pretty quick, with them eloping in the same year and now they are expecting their first child together. We hope she doesn't regret rushing into the marriage.
*
12. Clay Aiken
It seems like many second-place contestants fare well for themselves. Another example is Clay Aiken. He was bested by Ruben Studdard on season 2. This didn't stop Aiken, who signed a contract with RCA and produced a multi-platinum selling album called "Measure of a Man."
Following his stint on American Idol, Clay found success both professionals and personally.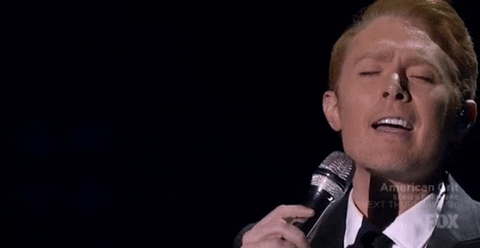 *
In August 2008, the singer announced the birth of his son Parker. A month later, he came out as gay in People magazine. The singer-actor also co-authored a New York Times bestselling book and performed on Broadway in "Monty Python's Spamalot."
In 2014, he made a run for Congress in North Carolina's Second District, though he eventually lost to the Republican incumbent.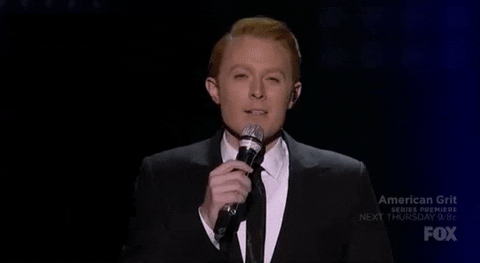 *
13. Fantasia Barrino
The wonderfully named Fantasia Barrino rose to victory by winning the third season of "American Idol." After her win on the talent show, Fantasia released her Grammy-nominated platinum debut, "Free Yourself." The singer penned a memoir called "Fantasia: Life is Not A Fairytale." She starred in the subsequent lifetime biopic based on her book. Things haven't always been easy for the singer. In 2009, she allegedly embarked on an affair with a married man and was hospitalised for an aspirin overdose in 2010. She's bounced back since, welcoming her second child in 2015 and marrying businessman Kendal Taylor.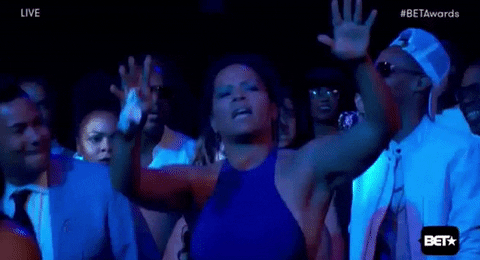 *
14. Justin Guarini
Justin has the honour of being the first ever Idol runner-up. He came second to none other than Kelly Clarkson herself, one of the most successful Idol contestants of all time. He released two albums post-show, "Justin Guarini" and "Stranger Things Have Happened." Neither of them performed well in the charts. Guarini then tried his hands at acting, where he didn't fare much better. "From to Justin to Kelly," a film he starred in with Kelly Clarkson, has been called the worst movie of all time, but he persevered in acting and went on to star in Broadway, making his debut in "Woman on the Verge of a Nervous Breakdown." Since then, he has starred in successful musicals such as "Wicked," "Rent," and "American Idiot."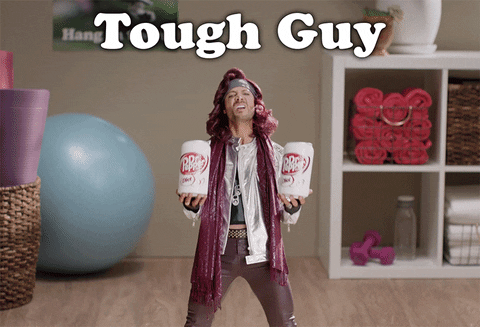 *
15. Diana DeGarmo
Degarmo was one of the youngest runners-up in the show's history. She released an album post-show called "Blue Skies." She also had a song on the soundtrack to the Michelle Trachtenberg movie "Ice Princess." Just as with Guarini, she seems to have found her feet in musical theatre. She made her Broadway debut in "Hairspray" and has since appeared in many other theatrical productions. She's also had roles on "The Young and the Restless," and "Sing It," and has a movie coming out this April called "After the Sun Fell." And keeping it in the family, DeGarmo married fellow alum Ace Young in 2013.
*
16. Bo Bice
This contestant only became eligible for the show in its fourth season when they raised the age limit from 24 to 28. At the time of his audition, Bice was 28. He released three albums after appearing on the show, with his debut, "The Real Thing," not quite making platinum, but reaching Gold. The other two, "See the Light," and "3," each sold less than 100,000 copies.
*
17. Katharine McPhee
Since her time on American Idol, runner-up contestant Katherine McPhee has released five studio albums. Her first, self-titled album came in at number two on the Billboard charts. Her following albums didn't quite reach the same sort of success. Although like most Idol alum, she has found a career in acting. She's starred in the musical series "Smash" and made her Broadway debut as Jenna in "Waitress."
*
18. Blake Lewis
Blake Lewis didn't have the strongest of voices, but his charm and beat boxing skills kept him around until the finale of the sixth season. After the show ended, Lewis recorded three albums; "A.D.D. (Audio Day Dream) "Heartbreak on Vinyl" and "Portrait of a Chameleon." In 2016, the beatboxer announced that he was going on tour with fellow "Idol" alum, Elliott Yamin.
*
20. David Archuleta
This contestant won "Star Search 2" when he was just 12 years old and auditioned for American Idol four years later. Unfortunately, he couldn't quite snatch a second crown and he lost out to David Cook. He cemented his teen icon status after the show when he appeared as himself on "iCarly" and "Hannah Montana." His debut single "Crush" entered the Billboard Hot 100 at number two.
*
21. Danny Noriega (aka Adore Delano)
Daniel Anthony "Danny" Noriega is actually better known for his stage name and drag persona, Adore Delano. He participated in the seventh season of Idol, making it to the semi-finals. Danny became known for his flamboyant personality and his sassy rapport with the judges, notably a comment towards Simon Cowell that went viral. Since the show, Adore Delano became a big hit after starring in season six of Ru Paul's Drag Race. She finished in the top three, alongside Celebrity Big Brother winner, Courtney Act. That series was won by the sharp-tongued queen Bianca Del Rio. Adore also starred in series two of Drag Race: All Stars, but pulled out half way through the competition due to personal reasons which included filing a lawsuit against her management.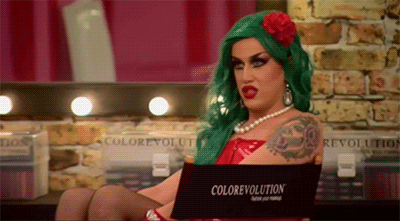 *
22. Crystal Bowersox
During her season, Crystal Bowersox was an early frontrunner to win. She won the heart of American's after competing a day after she was hospitalised due to complications from type 1 diabetes. She made history on the show when she was the first contestant to have an original song featured. Her song, "Holy Toledo," was played in the background during her return to her hometown. Her most recent album "Alive" was released in June 2017.
*
23. Lauren Alaina
Alaina found fame doing country music after loosing to Scotty McCreery. In 2017, she won the American Country Music award for New Artists of the Year. Lauren was just 17 when she auditioned for Idol. He first album, called "Wildflower," debuted at number five on the Billboard 200. Her real success, however, came from her second album "Road Less Travelled."
*
24. Jessica Sanchez
This lady is no stranger to the talent-show world, having competed on America's Got Talent before moving over to Idol and coming in second place behind Phillip Phillips. On the show, the judges were shocked when Sanchez received the lowest number of votes going onto the Top Eight. They decided to save her from elimination. As such, she became the first contestant that was saved to reach the finale. After the competition was over, she released an album called "Me, You & the Music." She also appeared in two episodes of Glee.
*
25. Kree Harrison
This is another contestant who joined the country scene after her time on the show. Her potential winner's single from the show, "All Cried Out," peaked at number 34 on the US Country Songs chart. Three years later, her debut album was released and then she signed with independent label Plaid Flags Records. "This Old Thing" peaked at 28 on the US Country chart.
*
26. Jena Irene
Jena Irene became the first female "Wild Card" to make it all the way to the finale. Clay Aiken was the first to take that title. Jena Irene Asciutto has become a successful musician. She released the EP "Innocence," which hit number 18 on the US Heatseekers Albums chart in 2016. Her first full-length album, "Cold Fame," was released in 2017.
*