The Addams Family returned to the big screen for this sequel comedy about a dark family who enchants us all. In this version, the two kids were sent to summer camp while their parents get ready to have a new baby. It was nominated for an Oscar for Best Art Direction and has become a great classic about this creepy and kooky family.
The first Addams Family film had already proved a big hit at the box office, so it was only a matter of time before it got this sequel, and, in spite of a few weaker scenes, it generally stood up well to its prequel.
Let's take a look at what these actors look like and are up to now:
1. Morticia Addams – Anjelica Huston.
Her stunning performance as this character will be rivaled for years to come, she managed to perfectly portray Morticia making us believe she was born to play this part.
Huston has had a long and successful career, starring in almost 100 productions and she isn't slowing down with several set to be released over the next year. She has recently been seen on the small screen in All Hail King Julien and Trollhunters: Tales of Arcadia. Huston is set to appear in the third John Wick film due for release next year.
2. Uncle Fester Addams – Christopher Lloyd.
He gets a girlfriend is this film who ends up being a gold-digging murderer. Fester is absolutely perfectly played by Christopher Lloyd, who we know best as Doc Brown from Back to the Future.
Christopher Lloyd is a wonderfully talented character actor and has been very busy in his career, recently appearing in the Twelve Monkeys TV series and 7Seconds.
3. Wednesday Addams – Christina Ricci.
Christina Ricci was very much an up and coming star when she appeared in the Addams Family films and they certainly helped to launch her successful career.
Christina Ricci is a very talented and beautiful actress who has starred in many big productions over the years including Casper, Fear and Loathing in Las Vegas, Ally McBeal and Z: The Beginning of Everything.
4. Debbie Jellinsky – Joan Cusack
She was a widow who kills rich men and takes their money, and she managed to play a dual-personality homicidal psychopath far too well for our liking!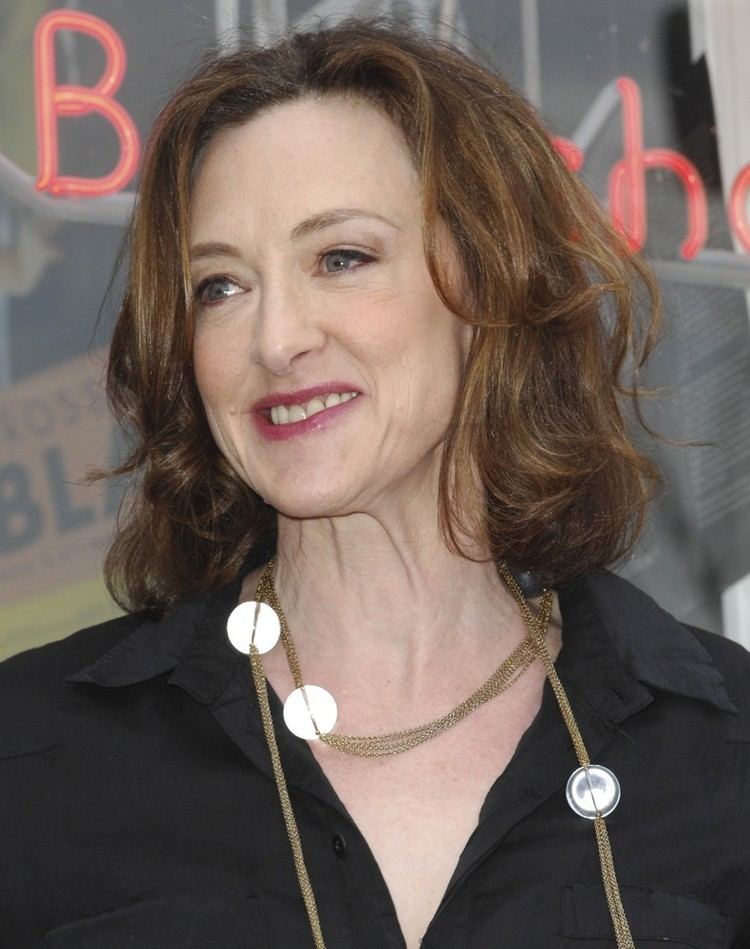 Cusack has gone on to star in many big projects including Corrina, Corrina, Gross Pointe Blank, Shameless and she is set to reprise her voice role as Jessie in Toy Story 4!
5. Lurch – Carel Struycken.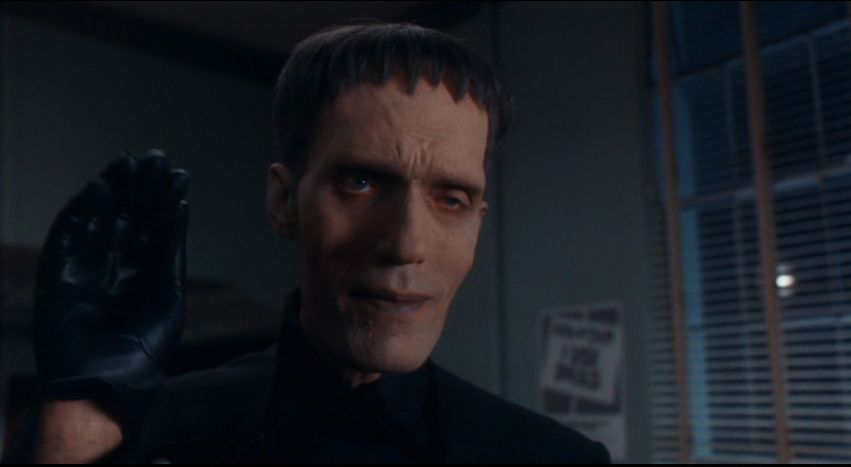 Playing Lurch the butler, Carel Struycken could have been born to play this role with his very distinctive look! He plays the part perfectly!
Struycken is very memorable when he's on our screens. He had a recurring role in Star Trek: The Next Generation and has gone on to star in My Name is Earl, The Blacklist and the reboot of Twin Peaks.
6. Grandmama Addams – Carol Kane
She was the oldest member of this family and had a very strange and sick sense of humour – now you see where the rest of the family get it from!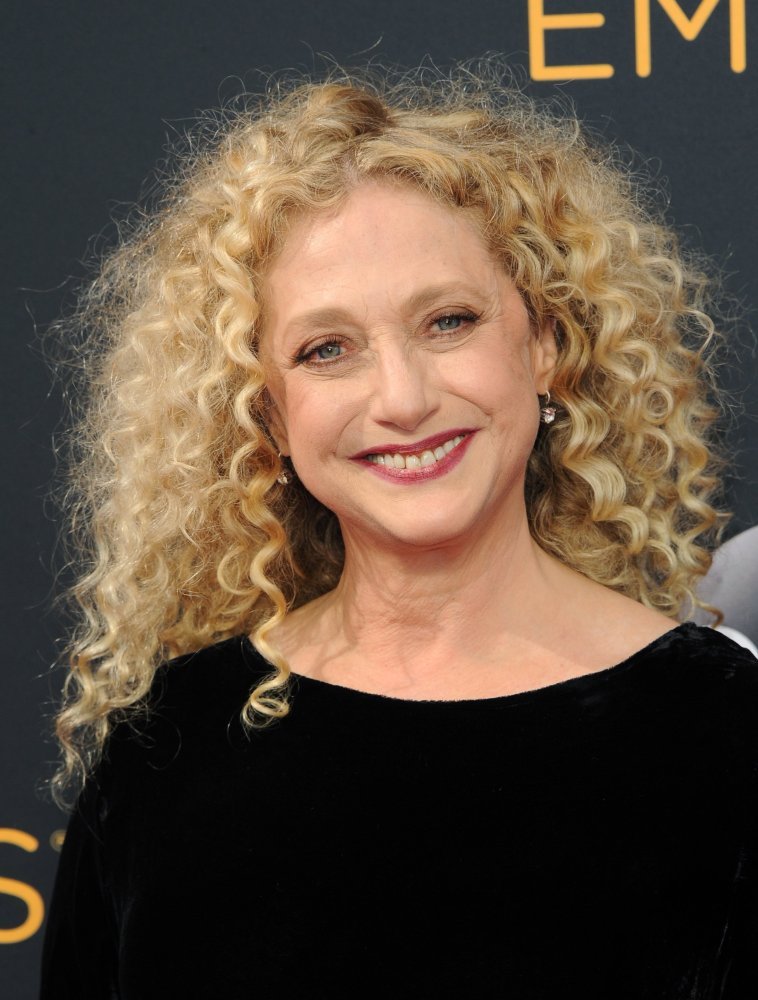 Carol Kane has starred in around 150 productions over the years so has been very busy. She has starred in such diverse projects as Ugly Betty, The Key Man, Gotham and Unbreakable Kimmy Schmidt.
7. Joel Glicker – David Krumholtz.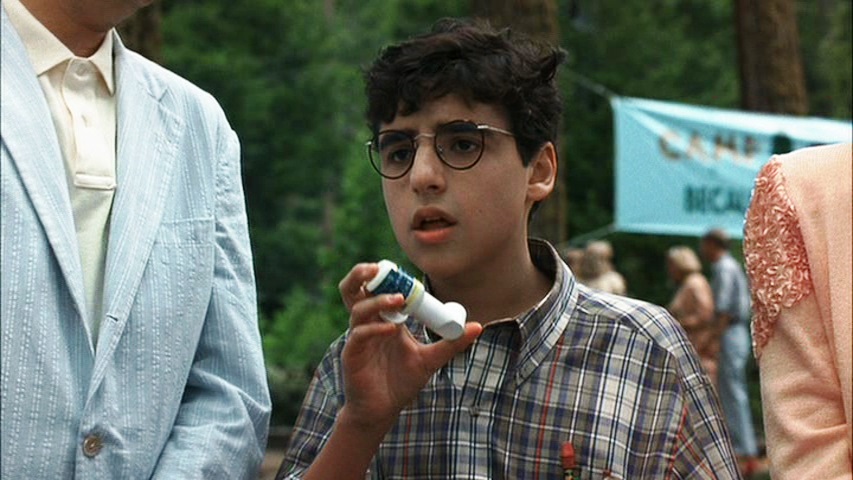 He was Wednesday's friend and looked to be becoming her first love interest, which was surprising given he was a weedy "normal" character, not dark like the Addams.
Krumholtz has been very busy, too, starring in many big projects including The Deuce, All Hail King Julien, Billions and Living Biblically, he doesn't seem to be slowing down so looks like he'll be on our screens for years to come yet!
8. Gary Granger – Peter MacNicol.
He was one of the head counselors of the camp, and certainly played the part well, as MacNicol is a very good character actor who throws himself in to every role he takes on.
MacNicol has gone on to appear in some huge name projects on both the big and small screen, among them the likes of Ally McBeal, 24, Numb3rs, Grey's Anatomy and Agents of S.H.I.E.L.D so he has a seriously good CV!
9. Becky Martin-Granger – Christine Baranski.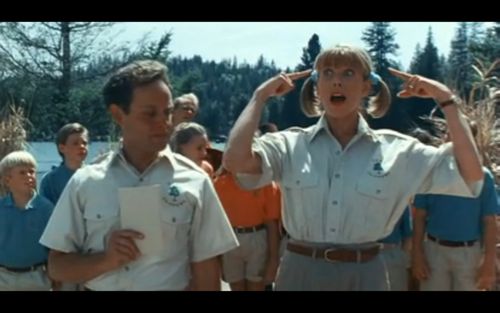 She was Gary's crazy wife, and just as eccentric as he is, so they made a perfect pair!
Baranski has played roles in some very big projects so is recognised by many fans for various works, including The Big Bang Theory, Mamma Mia!, Ugly Betty and The Good Wife.
10. Amanda Buckman – Mercedes McNab.
She was the brat at the camp who thinks that she's the best and certainly rubbed the Addams kids up the wrong way as a result!
McNab went on to star in Buffy The Vampire Slayer, Angel, Criminal Minds and Glass Heels, though she has gone quiet on the acting front in recent years.
Were you a big fan of Addams Family Values? Did you prefer this or the first film? Let us know all of your thoughts in the comments as always!