Most people watch sport for the thrill of the competition. You get to see some of the most talented people in their field battling it out to try and reach the number one spot. However, things don't always turn out that way…
TV cameras have managed to capture some truly epic sporting fails over the years, and in the list below we've put together some of the worst moments of all time. Imagine working your whole life to get to the Olympics before tripping over your own feet in the final race? Well that's exactly what happened to U.S. runner Morgan Uceny!
Rather than cheering, the audience members were probably cringing when some of these epic sporting fails occurred. Some of the videos are just hilarious and embarrassing all at the same time. But others – like the collision between Olympic runner Gabriela Szabo and long jumper Kofi Amoah Prah – actually resulted in serious injury.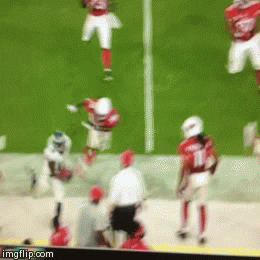 Scroll down the article below to watch one baseball fan ruin an entire competition for his beloved Chicago Cubs by trying to catch a foul ball. Plus witness the moment that one Chinese athlete forgot how to hurdle and ended up disqualifying both himself and his fellow competitors.
So what are you waiting for? We've included a hilarious (or slightly terrifying) video link with each point so you can replay those sporting fails over and over again.
Enjoy!
30. Usain Bolt's Segway incident
Before he was busy doing commercials for Virgin Media, Usain Bolt was regularly breaking records as the fastest man in the world.
[adunit mobile="RTK_dVa8″]
By the 2015 World Championships in Beijing, Bolt had already established a glittering sprinting career, and the nine-time Olympic gold medallist was all fired up and ready to break even more world records.
And he did just that, adding to his collection of awards with three gold medals in the 100m, 200m and 4x100m events. However, not everything went entirely to plan…
[adunit mobile="RTK_wCZW"]
After finishing the 200m in a ridiculously fast 19.55 seconds, Bolt ended up colliding with a rogue Chinese cameraman.
Just as Bolt was doing his victory lap, a cameraman riding a Segway inexplicably managed to bulldoze his way into the star athlete.
[adunit mobile="RTK_z9hm"]
Fortunately neither man was injured and the cameraman even ended up giving Bolt a gift to say sorry!
29. Gabriela Szabo's horrendous collision is caught live
Athletics fans will know Gabriela Szabo for her amazing achievements on the track.
[adunit mobile="RTK_dVa8″]
Szabo is a Romanian former long distance runner who won three Olympic medals at the 1996 and 2000 Summer Games.
However, she also became well-known in the world of sporting fail compilations after her horrendous collision with a long jumper was caught live on camera.
[adunit mobile="RTK_wCZW"]
Szabo was exiting the stadium after a race and walked across the long jump track…without realising that an athlete was charging towards her in the middle of his run-up sprint.
Check out the guy in the orange hoodie! His reaction is priceless.
[adunit mobile="RTK_z9hm"]
The long jumper only realises he's about to mow down Szabo right at the very last second. Yikes. Next time maybe check that nobody's in the middle of competing, Gabriela!
28. Kemba Walker thinks he's already scored…
Basketball star Kemba Walker once managed to make a complete fool of himself on live TV.
[adunit mobile="RTK_dVa8″]
Walker plays for the Charlotte Hornets, and during his first season as an All-Star, Walker really decided to pull out all the stops.
During a December match against the Miami Heat, Walker seemingly launched a three and then turned round to do a little victory dance for the home crowd.
[adunit mobile="RTK_wCZW"]
However, the shot wasn't quite the epic win that Walker thought it was.
Instead, the moment turned into an epic fail when it turned out that he had already celebrated before making sure that the ball actually went in the net.
[adunit mobile="RTK_z9hm"]
Oops! Luckily he managed to see the funny side…
27. Worst Finish Line Fail Ever
This one is so hard to watch! And yet somehow we keep clicking the 'replay' button.
[adunit mobile="RTK_dVa8″]
The incident occurred during the New Balance Nationals indoor championship. All we can say is that we really hope the organisers got their finish line co-ordination together after this absolutely disastrous sports fail.
The 400m runners are just coming around the corner in the background, which is the signal for the finish line attendants quickly hop into position.
[adunit mobile="RTK_wCZW"]
Except things go badly wrong when one of the girls accidentally drops her end of the finish line.
https://www.youtube.com/watch?v=DRhN_zYZeNs
Yikes! Did you hear the announcer? "Oh my gosh, he just wham-sauced the meet crew" has to be one of our all-time favourite sporting commentaries.
[adunit mobile="RTK_z9hm"]
Sadly, despite the fact that runner Taylor McLaughlin was clearly in first place, he was disqualified for a lane infraction thanks to the incident. Oops…
26. Steve Bartman will never live this down
It's the nightmare scenario that no fan ever wants to find themselves in.
[adunit mobile="RTK_dVa8″]
We're guessing that Chicago Cubs supporter Steve Bartman has recurring dreams about this particular moment during Game 6 of the National League Championship Series.
The Cubs were playing the Florida Marlins at Wrigley Field when Marlins player Luis Castillo hit a foul ball.
[adunit mobile="RTK_wCZW"]
At this stage, at the top of the eighth inning, the Cubs held a 3-0 lead and had already recorded two outs. When Castillo's foul ball flew towards the crowd, Bartman reached out a hand to grab it.
Unfortunately Cubs outfielder Moises Alou was attempting to make the very same grab when the ball ricocheted off Bartman's hand.
[adunit mobile="RTK_z9hm"]
The Cubs lost eight runs which meant they completely blew the game, losing the series in seven. Alou is NOT happy.
25. Morgan Uceny goes on a brief trip
Morgan Uceny began her career as a Cornell University track star.
[adunit mobile="RTK_dVa8″]
The U.S. runner made it through the Olympic Trials and the preliminaries before scoring every athlete's dream and reaching the finals of the 1500m race.
However, despite all of her hard work, Uceny's dreams quickly died live on camera when she took an infamous tumble during the final race.
[adunit mobile="RTK_wCZW"]
As the pack made their first turn of the final lap, Uceny's leg knocked into the back of Russian competitor Ekaterina Kostetskaya.
Millions of people watched that awful moment when a young athlete's Olympic dreams are quickly destroyed.
[adunit mobile="RTK_z9hm"]
Poor Uceny was later spotted sobbing on the floor after the race. A shame she basically tripped herself over at the final hurdle.
24. This guy forgets how to hurdle…but keeps on going anyway
Speaking of hurdling, this guy probably put in the worst track and field performance of all time.
[adunit mobile="RTK_dVa8″]
Cameras managed to capture the unbelievably hilarious moment when a 'hurdler' at the 2012 Chinese University Games decided to charge through every single barrier during a race.
We're not sure quite how he managed to make it to the finals but there's no doubting his commitment to trying to win.
[adunit mobile="RTK_wCZW"]
After smashing into the first hurdle and somehow retaining his balance, the runner decides that hurdling is not for him and instead decides to break through five or six of the barriers.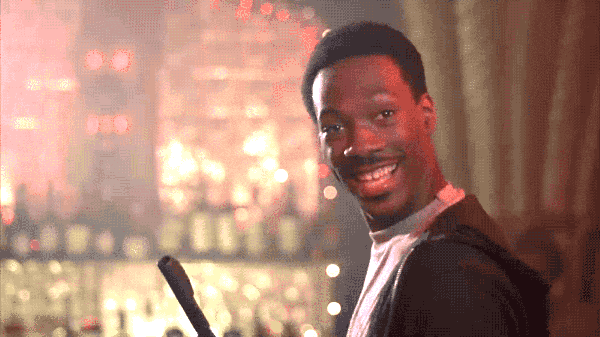 He does the contestant next to him a massive favour by ensuring that he gets someone else disqualified too.
[adunit mobile="RTK_z9hm"]
Not content with messing up his own race, at the end the runner decides to get the person next to him disqualified too by completely taking over their lane. Bizarre. And hilarious!
23. Jose Canseco tries to catch the ball with his head
Jose Canseco is not exactly the most popular figure in American baseball.
[adunit mobile="RTK_dVa8″]
But despite all of his juicing revelations and legal woes, arguably Canseco's most epic 'sporting fail' came when he tried to catch a baseball with his head.
Canseco has never really been known for his defensive skills, so it wasn't a surprise that he was on the receiving end of this particular ball.
[adunit mobile="RTK_wCZW"]
Check out the video below to see the infamous Major League Baseball star somehow survive with his skull intact:
Fortunately Canseco doesn't actually seem too bothered by the incident and a head pat is all it takes for him to get back on his feet and playing.
[adunit mobile="RTK_z9hm"]
Maybe all that juicing helped him not to feel pain anymore.
22. The craziest penalty kick in football history
This sporting fail is really unbelievable.
[adunit mobile="RTK_dVa8″]
During a professional Thai football match, Satri Angthong took on Bangkok Sports Club and the final score was 2-2. However, it was a playoff so the teams had to play extra time and then move on to penalties.
Things had already gotten very surreal when the shootout was tied at 19 goals each. Then one player stepped up to the penalty spot and seemingly hit the cross bar.
[adunit mobile="RTK_wCZW"]
The goalkeeper starts celebrating like a madman because the other team have clearly lost the game…or have they?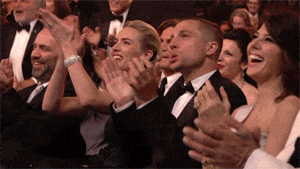 The strong winds carry the ball high into the air but it doesn't actually go out of play. Instead mother nature guides the ball back down to the ground and it rolls into the net.
[adunit mobile="RTK_z9hm"]
The poor goalkeeper can only watch on in despair as he makes a half-hearted effort to run back to his net and try to save the goal. Crazy!
21. MMA star Joe Harding inexplicably starts dancing mid-fight
MMA fighter Joe Harding went viral after his bizarre decision to start showboating at the most inopportune moment.
[adunit mobile="RTK_dVa8″]
Harding must have had one too many knocks to the head when he made this strange judgement call during a fight against Johan Segas in 2016.
The pair were competing in the British Challenge MMA 18. Featherweight Joe Harding managed to get in a nice move against Segas and instantly began showboating.
[adunit mobile="RTK_wCZW"]
Unfortunately this meant that Segas easily landed him with a kick to the face, knocking Harding out cold.
Check out the video below:
We're pretty sure Joe Harding must have some recurring nightmares about that particular moment. It's definitely a good lesson in why you should be focused at all times during a sporting contest…
[adunit mobile="RTK_z9hm"]
…Rather than obnoxiously trying to perfect your dancing skills.
20. Ronda Rousey knocks out Bethe Correia in 34 seconds
Ronda Rousey has dished out a fair bit of trash talk in her times.
[adunit mobile="RTK_dVa8″]
It's part of the reason why people watch UFC in the first place. Back in 2015, Rousey was squaring up to fight Brazilian opponent Bethe Correia when suddenly the pre-match build-up got a little bit too intense.
Correia suggested that Rousey might end up killing herself if she lost the fight, which was in extremely poor taste considering that Rousey's father committed suicide when the American was only young.
[adunit mobile="RTK_wCZW"]
Unfortunately for Bethe, her remarks had the opposite effect on Rousey and only ensured that the American was ridiculously fired up for the match.
In the end, the fight ended up lasting a whopping 34 seconds. Rousey completely laid into her opponent and managed to get in a knock out punch after just over half a minute.
[adunit mobile="RTK_z9hm"]
Hopefully Correia will think twice about her trash talk next time!
19. Sorority girls are blasted for looking at their phones
The best thing about this fail is the hilarious commentators.
[adunit mobile="RTK_dVa8″]
Have you ever been to a sports match and spent the whole time taking selfies on your phone? No neither have we, but it turns out that was what one group of female friends decided to do during an MLB game between the Arizona Diamondbacks and the Colorado Rockies.
The girls seem more bothered about getting the perfect Insta snap of their churros rather than actually watching the game!
[adunit mobile="RTK_wCZW"]
The commentators are priceless though: "Oh, hold on. Now take a selfie with the hot dog, selfie with the churro, selfie just of a selfie!" And this classic: "Here's my first bite with the churro. Here's my second bite with the churro."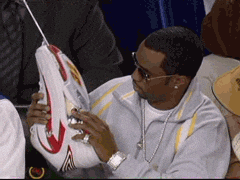 We'd like to give the girls the benefit of the doubt and assume that the cameras caught them at a bad time.
[adunit mobile="RTK_z9hm"]
But the fact that the cameras managed to flash back to them several times would suggest otherwise!
18. Kerwin Bell gets a crotch to the face
Kerwin Bell made a name for himself in the most embarrassing way possible.
[adunit mobile="RTK_dVa8″]
The NFL quarterback for the Toronto Argonauts was playing against his former team, the Winnipeg Blue Bombers. As you can imagine, he really wanted to get one over on his old football team but instead managed to make himself look like a complete fool!
Bell scrambled onto a broken play and managed to get a touchdown, but in the celebration that followed, he somehow achieved a double fail.
[adunit mobile="RTK_wCZW"]
First, he manages to spike the ball into an opponent's face, only for the ball to bounce back and hit Bell straight in the crotch as he tumbles to the floor. Cringe.
And that's only half the story. Bell falls onto another opponent and ends up getting a face full of crotch as he tries to get himself back up again.
[adunit mobile="RTK_z9hm"]
So cringey! What was he thinking? Understandably, this has gone down in history as one of the worst NFL celebrations of all time.
17. More genital madness in the NFL
Did you ever see the infamous 'butt fumble' made by Mark Sanchez?
[adunit mobile="RTK_dVa8″]
The quarterback will unfortunately be best remembered for this horrendous play, in which Sanchez' brain seemed to disappear in the middle of a New York Jets game.
This is one that really has to be seen in order to be believed. It's unclear why Sanchez fumbled straight into his teammate's butt…
[adunit mobile="RTK_wCZW"]
Check out the cringeworthy moment right here:
The incident confused Sanchez so much that he fumbled the ball and gave away a touchdown to the opposite team.
[adunit mobile="RTK_z9hm"]
New York Jets fans were simply left shaking their heads in despair.
16. Volleyball face-spike fail
Admittedly there are more than a few face-spikes in this list.
[adunit mobile="RTK_dVa8″]
But none of them are quite as violent as this epic high school volleyball incident. The sporting fail took place during an Iowa high school match, between two teams who were playing for a spot in the state championship.
Clearly, one girl was really fired up and after the end of one brief volley, she sent a massive spike flying into the opponent's face like a weapon of mass destruction.
[adunit mobile="RTK_wCZW"]
We would not want to be on the end of that one! The poor victim falls to the floor straightaway, but it's what happens next that beggars belief.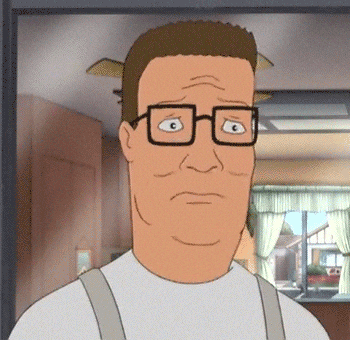 Rather than going over to check if the girl she just face-planted is OK, the vicious face-spiker celebrates with a group hug!
[adunit mobile="RTK_z9hm"]
In a twisted form of karma, the girl who received the volleyball to her face managed to bounce it off herself and straight into enemy fan territory. Nice.
15. Baseball player forgets how to run
This is one of the worst attempts at baserunning you'll ever see.
[adunit mobile="RTK_dVa8″]
Ruben Rivera was playing for the San Francisco Giants when he made probably the worst mistake of his career with an utterly pathetic attempt at baserunning.
In this match, the Giants really needed to step it up a gear. The game was at the bottom of the ninth with the score tied at two.
[adunit mobile="RTK_wCZW"]
Rivera was patiently waiting at first base with one out when a fly ball was dropped to centre. What happens next is unbelievable:
Rivera could have taken an easy trip home, or at least to third base. Instead, his brain completely switched off, and the hitter became completely overwhelmed with indecision.
[adunit mobile="RTK_z9hm"]
After the almighty screw-up, the camera flashes over to the Giants coach, who is shaking his head in disbelief. Just about says it all, really – the Giants lost the game.
14. One of golf's biggest sporting fails
Golfing fans will be cringing at this particular fail.
[adunit mobile="RTK_dVa8″]
Roberto De Vicenzo famously cost himself a Masters title when inattention to his scoring card allowed his opponent to win the tournament instead.
During the 1968 Masters, De Vicenzo entered the final round of the prestigious golf tournament only two strokes behind the leader, setting up for a tense showdown.
[adunit mobile="RTK_wCZW"]
De Vicenzo played his heart out and managed to tie Bob Goalby for first place. This ensured that there would be an 18-hole playoff the following day in order to decide the winner. However, there was one little problem.
De Vicenzo's playing partner Tommy Aaron incorrectly marked a three-stroke birdie on the 17th as four strokes. De Vicenzo wasn't paying attention and signed off on the incorrect scorecard.
[adunit mobile="RTK_z9hm"]
This fatal error ended up costing him a penalty stroke and ultimately lost him the Masters. Oh dear. As De Vicenzo himself later remarked, "What a stupid I am."
13. Dan Orlovsky makes a brutal play
Detroit Lions fans would rather forget about this one.
[adunit mobile="RTK_dVa8″]
In fact, they'd probably prefer to erase 2008 from their brains entirely – this was the year that the Lions recorded 0-16, an NFL first. Dan Orlovsky's sports fail basically summed up their season.
Back-up quarterback Orlovsky started his first game against the Minnesota Vikings with his team already four games down.
[adunit mobile="RTK_wCZW"]
But he didn't really show off his leadership skills with this brutal play in the first quarter of the game:
The Lions were already backed up at their own goal line, but that didn't stop Orlovsky from stepping out of the end zone, getting a safety and running for no reason whatsoever.
[adunit mobile="RTK_z9hm"]
The play cost the Lions two points which allowed the Vikings to hold on and win the game 12-10.
12. Everyone forgets to play basketball at the Women's World Cup
This one really has to be seen in order to be believed!
[adunit mobile="RTK_dVa8″]
Basketball fans everywhere were scratching their heads when this bizarre play occurred during the FIBA U19 Women's World Cup back in 2017. That's right – the basic rules of basketball were completely forgotten during a world championship.
Russia knocks the ball out of bounds, and the horn blows for substitutions. At this point, Spain should inbound the ball – but the Russian players have other ideas, for some reason.
[adunit mobile="RTK_wCZW"]
Spain's No.12 goes to inbound but when the Russian player grabs the ball, she has a brief moment of hesitation before completely going for it.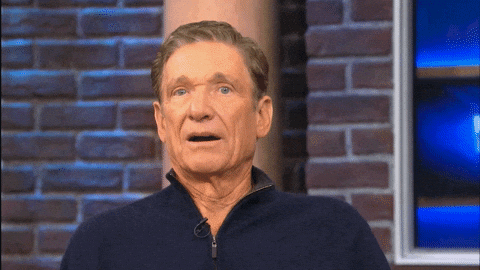 Eh? Somehow they end up scoring in the wrong basket. Bizarre!
[adunit mobile="RTK_z9hm"]
We're fairly sure this has never been repeated in the history of basketball.
11. Slam dunk to the face
Yikes! Is there such a thing as a faceguard in basketball?
[adunit mobile="RTK_dVa8″]
Because this girl definitely needed one! We hope somebody got her an icepack at least, because this is a completely brutal slam dunk to the face.
https://www.youtube.com/watch?v=ie7LwnEKg9c
The team playing in black attempt two shots but fail both teams. Then we see two girls teaming up to try and pull of a dunk.
[adunit mobile="RTK_wCZW"]
In this case, teamwork really doesn't make the dream work. Any basketball fans will be unsurprised at what happens next, considering how lame the first ten seconds of the video is.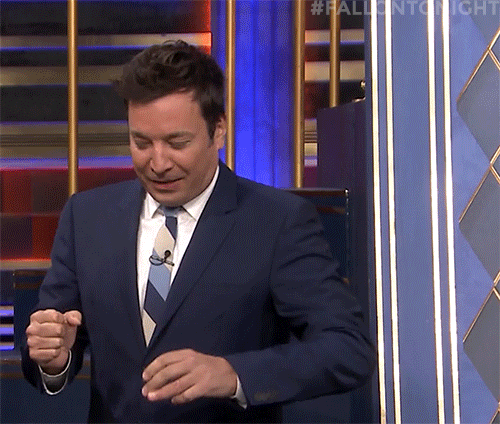 The girl completely misses the shot and ends up tripping over, only to land on her face. The noise the poor girl makes as she lands against the court is slightly horrifying…
[adunit mobile="RTK_z9hm"]
But we hope that since one of the opposition team is laughing, the girl didn't end up losing her entire face.
10. Runaway golf cart causes mayhem on a football pitch
This runaway golf cart really made a name for itself back in 2011.
[adunit mobile="RTK_dVa8″]
A championship football game took place at the Cowboys Stadium, and even though high school state matches can get pretty crazy, the sports fail went down after the game was over.
The winning coach was giving an interview when a runaway golf cart edged into the picture and promptly began to mow people down.
[adunit mobile="RTK_wCZW"]
The cart shows no mercy and drives straight into a group of several people – one guy manages to cling on but he can't find the brakes! Things all get a bit Die Hard as one of the stewards manages to leap onto the cart and stop it:
Fortunately nobody was injured – if you notice at the beginning, the coach even does his own body roll to try and get out of the way.
[adunit mobile="RTK_z9hm"]
This is definitely one of the most random sport fails of all time!
9. Never slide into first base
Softball fans will definitely be cringing at this particular sporting moment.
[adunit mobile="RTK_dVa8″]
Most people know that it's an unwritten rule of the game not to slide into first base. Sliding can be dangerous and actually slows down a runner's momentum.
This particular softball player decided that this rule must only apply to baseball, and instead she decides to go for it – with painful consequences.
[adunit mobile="RTK_wCZW"]
For some reason the girl is running in when she decides to begin the slide about 20 feet away from the bag:
If you want to know why sliding is dangerous, then this is the video to watch!
[adunit mobile="RTK_z9hm"]
Needless to say, it really wasn't worth it – the player had to find out the hard way.
8. Kaelin Clay drops the ball against Oregon
Kaelin Clay fell victim to a classic early celebration.
[adunit mobile="RTK_dVa8″]
The Utah wide receiver made a fool of himself and managed to pull a DeSean Jackson after making a cringeworthy touchdown mistake against Oregon.
Clay bursts across the field and it looks sure that he's going to make a touchdown. And Clay himself seems to think that he has.
[adunit mobile="RTK_wCZW"]
Oh dear. Instead, he gets so excited about picking up some points that he drops the ball behind him but it doesn't bounce into the end zone:
Clay and his Utah team mates start celebrating like crazy, but little do they know – Oregon have spotted Clay's mistake and are already making him pay for it at the other end of the pitch.
[adunit mobile="RTK_z9hm"]
This is definitely one of the biggest football fails we've ever seen. He won't be doing that again!
7. Blindfolded dunks are never a good idea
Ever heard of the Philippine Basketball Association?
[adunit mobile="RTK_dVa8″]
They're not quite at the same level of popularity as the NBA, but they are responsible for bringing the internet one of the greatest sporting fails of all time.
Justin Melton participated in the 2015 PBA Slam Dunk Contest, which involved blindfolding players and trying to get them to dunk the ball.
[adunit mobile="RTK_wCZW"]
Check out what happens next:
His ridiculous attempt to slam dunk is so bad that we almost hope it was intentional! Melton might want to try and practice a few blindfolded shots next time he's competing in a Slam Dunk Contest.
[adunit mobile="RTK_z9hm"]
Yikes.
6. Please don't let these girls hurdle again
We'll start this off by saying that we appreciate the way they kept going.
[adunit mobile="RTK_dVa8″]
But these two girls pulled off probably the worst piece of 'hurdling' in the history of athletics. It's a bold statement, but you'll understand when you watch the video:
First off you think the runner in the grey top is the one to watch. But her friend in red soon shares in the embarrassment of it all with a couple of trips of her own.
[adunit mobile="RTK_wCZW"]
Somehow they keep going despite falling over and/or simply walking past some of the hurdles. Check out the guy standing at the finish line who doesn't know whether to clap after that particular display.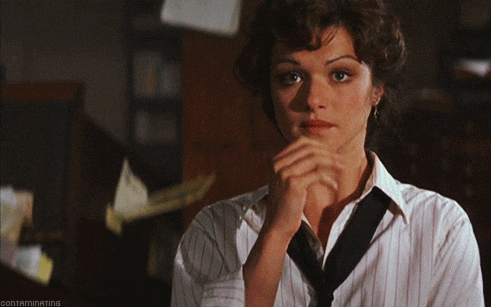 At least they both carried on to the end.
[adunit mobile="RTK_z9hm"]
They're all winners…
5. Bill Gramatica's completely OTT celebration
Bill Gramatica has still never managed to live this one down.
[adunit mobile="RTK_dVa8″]
During the 2001 NFL season, the Arizona Cardinals were playing the New York Giants. In the first quarter, Gramatica set up a 43-yard field goal attempt to try and get some points on the board for the Cardinals.
He managed to score, and consequently celebrated the goal like a madman – it was as if he had clinched the game in the final minute or something.
[adunit mobile="RTK_wCZW"]
Thanks to Gramatica's ridiculously OTT celebration, he accidentally fell over and ended up tearing his ACL in the process:
If you're thinking that maybe Gramatica could take some solace in the fact that he helped his team win the game, then you'd be dead wrong.
[adunit mobile="RTK_z9hm"]
He only scored in the first quarter and the Giants came back into things and eventually won 13-17. Gramatica managed to have a sense of humour about the whole thing and the fail has since become a warning to football players everywhere!
4. Scary weightlifting fail
OK – this one looks like it could have gone very wrong, in fairness.
[adunit mobile="RTK_dVa8″]
A particularly terrifying moment occurred during the 2009 World Weightlifting Championship in South Korea that we're fairly sure the competitor in question won't be forgetting in a hurry.
Shemshat Tuliayeva is a power lifter from Belarus who was competing in the 69 kg category. At one point during her lift, she appeared to have completely forgotten why she was there in the first place.
[adunit mobile="RTK_wCZW"]
In the video below, Tuliayeva makes her clean, but then pauses far longer than is usual with the barbell on her chest:
Instead of driving the bar up to complete the lift after the jerk, she ends up collapsing underneath it. Yikes!
[adunit mobile="RTK_z9hm"]
That could have broken a few bones.
3. Worst hockey celebration fail ever
Oh dear – yet another example of someone celebrating and shooting themselves in the foot.
[adunit mobile="RTK_dVa8″]
This particular moment occurred during Game 6 of the 2002 Western Conference Finals between the Colorado Avalanche and Detroit Red Wings.
Patrick Roy was in goal for Colorado – he ended up making a brilliant save in the first period with only 39 seconds remaining.
[adunit mobile="RTK_wCZW"]
Roy decided that was the perfect time to bust out his signature Statue of Liberty celebration. But as you can see in the video above, he quickly regretted the move.
The celebration actually deflected the puck straight in the path of two wide open Red Wings who scored for Detroit.
[adunit mobile="RTK_z9hm"]
The Avalanche lost the game 2-0, forcing a Game 7 which they lost 0-7. Oh dear.
2. Rogue soccer player smashes a ball straight into another player's face…twice…
This is a really nasty bit of unsporting football play!
[adunit mobile="RTK_dVa8″]
Amherst College is a prestigious Massachusetts school, nicknamed one of the "Little Ivies" due to its excellent academic reputation.
In 2012, the D-III women's football team were facing off against one of their NESCAC conference opponents – Colby College.
[adunit mobile="RTK_wCZW"]
Amherst defender Emily Little got far too psyched up for the match and proceeded to catapult the ball into one of her opponent's faces – twice.
OK, the first time could have been an accident – she does pretend to look sorry about the hit. But then she does exactly the same thing again only a couple of seconds later!
[adunit mobile="RTK_z9hm"]
Thankfully the referee gave a yellow card for the incident. This occurred when Little's team were 1-0 up – imagine what she would have done if they were losing?!
1. All-Star Dunk Fail
Yikes – Brittney Griner will never live this one down.
[adunit mobile="RTK_dVa8″]
ESPN's SportsCenter tried to drum up some publicity for the WNBA All-Star Game back in 2015. They couldn't have predicted that the epic sports fail would become so popular:
Griner measures in at 6′ 9″ and is definitely one of the biggest names in WNBA. Fans couldn't wait to see her dunk a few balls before the big game.
[adunit mobile="RTK_wCZW"]
However, instead she ended up missing…twice. The worst part is the awkward silence when she re-laces her shoes after the first miss.
That really wasn't the problem. Cringe.
What did you think of these sporting fails? Let us know in the comments section below!
[adunit mobile="RTK_z9hm"]