You might look up to celebrities as good role models and idols, and when they're in the public eye, many celebrities live up to the good reputation to an extent (although not all the time.)
But even celebrities who seem like they wouldn't say boo to the goose have gone through a wild patch at one point in their lives.



This rebellious patch, like it did for many of us, happened when they were in school or college. Everyone, no matter how good they are, have had their bad days in school…decided enough is enough and that they're going to go against the grain.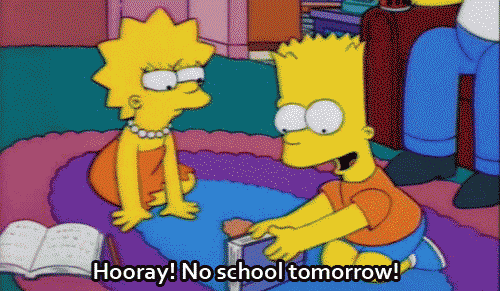 And on occasions, you do something that bad, that you find yourself kicked out of school altogether. That is what happened to the celebrities on our list.
Some got into fights, others got in trouble for drinking or smoking. Quite a few of the celebs on the list did go on to live up to their 'bad boy' image, but there are several that we are sure will surprise you!
Salma Hayek, for example, who appears at the top of our list. The actress was expelled from the Academy of the Sacred Heart in New Orleans because she had a penchant for pulling pranks on the nuns.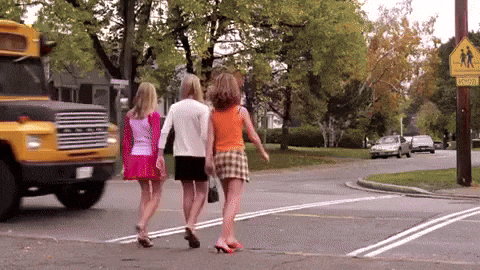 One celeb on our list was expelled from school for riding his motorcycle in the hall…definitely a wild child!
So let us know who you are most surprised to see on our list, and we hope you enjoy the read!
25. Salma Hayek
Salma Hayek is a Mexican and American film actress, producer and former model.
She began her career in Mexico, starring in the telenovela Teresa. 
When Salma was in high school, her devoutly Catholic parents sent her away to a Catholic boarding school in Louisiana.
After only spending two years at the school, Salma was expelled.
This is after she reportedly used to play pranks on the nuns, such as setting the alarm clocks back three hours.
When she left Louisiana, Salma returned to Mexico and finished the remainder of her high school life, graduating in 1984.
24. Robert Pattinson
Robert Pattinson became a teen heartthrob when he starred as vampire Edward Cullen in the Twilight series.
He has admitted that he put no effort in at school and was expelled at a very early age.
Pattinson admitted: "I got expelled from school when I was 12 – I was quite bad!"
He has never actually admitted to the reason that he got expelled.
"Everyone used to chuck snails at each other at school and I used to try and save them.
And not only did I get in trouble for it, I got suspended for doing it. I kept about 400 or 500 of them at the back of the class – in Snail Land … the teacher just chucked them all in the trash in the end."
23. Owen Wilson
Owen Wilson is an American actor, producer and screenwriter.
He has starred in films such as Bottle Rocket, and voices the character of Lightning McQueen in the Cars franchise.
The actor has previously admitted that he was a bit of a troublemaker when he was younger.
In the 10th grade, Wilson was expelled from St Mark's School of Texas.
This was after he was caught cheating on a geometry exam. He used his teacher's textbook to copy the answers.
For punishment, Wilson was sent to military school in New Mexico to finish the last two years of high school.
22. Keanu Reeves
Keanu Reeves is perhaps best known for playing Neo in The Matrix and the Bill and Ted franchise.
During his teenage years, Reeves had several different stepfathers.
This meant that he went to four different high schools.
One of these, the Etobicoke School of the Arts in Toronto, Keanu was expelled from.
The actor has explained that his expulsion was because ""I was just a little too rambunctious and shot my mouth off once too often."
"I was not generally the most well-oiled machine in the school."
21. Ryan Gosling
Ryan Thomas Gosling is a Canadian actor and musician, beginning his career as a child star on the Disney Channel's The Mickey Mouse Club.
Growing up, Ryan Gosling struggled with ADHD.
He also said that he was "highly influenced by violence," which resulted him being suspended from school.
"When I was a kid and I first saw First Blood," he said, "It put a spell on me, and I thought I was Rambo.
"I went to school the next day with my Fisher-Price Houdini Kit filled with steak knives and I threw it at all the kids at recess. And I got suspended. As I should have been. I learned my lesson and I'm sorry."
After this incident, Gosling was home schooled.
20. Richard Branson
Richard Branson is a billionaire businessman, boss of Virgin and philanthropist extraordinaire.
If anyone is proof that you don't need school to succeed, then Branson is the poster-child.
Branson has revealed that he was kicked out of Cliff View House boarding school when he was caught sneaking out of the principal's daughter's bedroom.
"The next morning I was summoned to the headmaster's study," Branson wrote in his autobiography Losing My Virginity.
"'What were you doing, Branson?" he asked. The only answer I could think of was the worst one I could possibly have given.
'I was on my way back from your daughter's room, sir.' Not surprisingly, I was promptly expelled and my parents were told to come and collect me the following day." There's nothing like honest is there.
19. Willem Dafoe
Willem Dafoe is an American actor and has received multiple awards and nominations, including four Academy Award nominations.
More recently, you may have seen Dafoe in The Fault in Our Stars, The Grand Budapest Hotel and heard his voice in Finding Dory.
Quite the talented guy!
Dafoe is knowing for starring in films, but it is another type of film altogether that got him expelled…an X-rated one.
He has said: "I started being interested in girls when I was about 14, which I think is quite late."
"But once I got a taste that was it, I was off the blocks. Eventually, I was expelled from school for making a pornographic film.
I was just a young boy in Wisconsin – anything to get out of there."
18. Snoop Dogg
Here is another x-rated incident that led to the rapper Snoop Dogg being expelled.
He used to attend Cleveland Elementary School for gifted children.
All of this changed when Dogg was expelled for indecent exposure.
The rapper says: "[I attended] when I was maybe like 10 or 11. It was real cool. I was well crafted with my linguistics."
"They kicked me out the second year 'cause I showed a little girl my little thang!
I was in the lunch line and she said something to me real crazy and I didn't know how to defend myself, so I just unzipped my zipper. I was a kid – my fault!"
17. Albert Einstein
That's right, one of the greatest geniuses of all time was a school dropout.
Just like Richard Branson, Einstein proves that you don't need school to be successful.
He was actually kicked out of many schools when he was growing up.
This was because he had a bad attitude and he was lazy.
When Einstein turned 15, he took matters into his own hands and dropped out of school altogether.
See, even geniuses don't need school! Perhaps he was just too good for it!
16. Stephen Fry
Stephen Fry is a British comedian and national treasure.
He is best known for his high intelligence, sharp wit and sense of humour, which has helped him host Q.I and star in films such as Alice in Wonderland.
It's hard to think that Stephen could but a foot wrong…but you would be wrong (too many wrongs?)
Fry attended Uppingham school in Rutland, but was expelled at the age of 15.
Fry later got in trouble for stealing a credit card and actually spent 3 months in jail.
He was also expelled from the Paston School, so it is safe to say that Fry was a bit of a wild child.
15. Marlon Brando
Marlon Brando was an American actor and film director.
His career spanned over 60 years, and because of this, he is regarded for his cultural influence on 20th-century film.
Before becoming a famous actor, Brando attended Libertyville High School.
He was expelled from the school for perhaps the most coolest thing possible.
He was kicked out of Libertyville High School for riding his motorcycle through the corridors.
He was later sent to Shattuck Military Academy but was put on probation for being insubordinate to a visiting army colonel and was confined to his room.
14. Amy Winehouse
The late, great Amy Winehouse is known for going against the grain.
They tried to make her go to rehab, but she said no, no, no.
But it's no doubt that she was a very talented singer.
At a young age, she began attending the Sylvia Young Theatre School in Marylebone, London.
Unfortunately, she didn't last long at the school.
She was expelled when she was 14 for getting tattoos and having her nose pierced.
13. Jon Bon Jovi
Full name: John Francis Bongiovi Jr. He is an American singer-songwriter, record producer, philanthropist etc…
He is best known as the founder and frontman of the rock band, Bon Jovi, which was formed in 1983.
Again, most rock musicians have a tendency to live a little on the wild side.
This was no exception for Bon Jovi, who was expelled from school at an early age.
He was kicked out for allegedly slapping a fellow classmate.
And to make things more interesting, it wasn't a guy either…it was a girl.
12. Eric Clapton
Eric Clapton is an English rock and blues guitarist, singer and songwriter.
He is the only three-time inductee into the Rock and Roll Hall of Fame.
It was his unrelenting love and need to play the guitar that got Clapton expelled.
He would frequently play the instrument in class, which is obviously not conducive to learning.
One art teacher had too much with the guitar playing and expelled him.
Well it looks like all those hours of practicing paid off for the musician.
11. Adele
Adele is the British songstress with a loud mouth and a heart of gold.
When she was younger, Adele used to be devoted to another British pop singer, Will Young.
Will Young competed on a programme called Pop Idol, alongside Gareth Gates.
Adele was so devoted to Will, that she decided to have a fight with a Gareth Gates fan.
"Will Young was my first proper love. I was obsessed. The Gareth Gates fans were horrible to me and I wasn't having any of it."
"We had a fight and I was called into the head teacher's office and sent home. It was serious."
10. Johnny Rotten
The Sex Pistols front man, Johnny Rotten (actually Lydon,) is both rotten in name and rotten in nature.
It's no surprise that the famously controversial singer was kicked out of school.
He got chucked out for having long hair and for his antisocial behaviour.
Rotten talked of this time saying:  "[I came from] a very, very low working class Irish immigrant family."
"All the things that you would have thought would have made me a professional A1 criminal…wrong."
"I decided that was too lazy and easy and because of the way British society is, quite frankly you were denied an education, so I got one of my own.'
9. Guy Ritchie
Guy Ritchie is an English filmmaker, businessman and occasional actor.
Other than this, he is perhaps best known for being the husband of the one and only Madonna.
It seems like a good education is not needed to become so successful and marry one of the most beautiful women in pop.
Richie was expelled from Stanbridge Earls School at the age of 15.
Ritchie has said that drug use was the reason for the expulsion.
His father has said that it was because his son was caught "cutting class and entertaining a girl in his room."
8. Lewis Hamilton
This one is a little different to the rest of the entries on our list.
Formula One driver, Lewis Hamilton, was mistakenly expelled from school after another pupil was attacked and needed hospital treatment.
Lewis was amongst six others excluded in 2001 when another classmate suffered two fractured fingers, bruising and an injured arm.
Lewis's parents protested his innocence, and he was eventually cleared of any wrongdoing.
A former teacher of Lewis's at the time said: "It happened during the lunch hour. They took this lad to the toilets and gave him a bit of a going over."
Another pupil said: "I remember the incident and it was other boys, not Lewis. He was a nice boy, friends with everyone and genuine."
7. Jackie Collins
Jackie Collins, the famous author, is also another school dropout.
She was born in London, October 4th 1937.
Her father, Jospeh, was a theatrical agent.
According to Jackie, neither her father nor mother Elsa was overly affectionate.
"I raised myself," she told the Huffington Post. "I was a middle child who nobody paid any attention to." (An aunt called her "Scruffy.")
When Jackie was a teenager, she was expelled from a school for girls, prompting her to throw her uniform into the Thames.
6. 50 Cent
50 Cent is one of the world's top-earning rappers.
However, Cent had a long and difficult climb to reach where he is today after a difficult youth.
One instance particularly was when Fiddy was arrested and later expelled.
This was after being caught with cocaine on the ground of Andrew Jackson High School.
Cent was only in the tenth grade when he was discovered and expelled.
The rapper later admitted: "I was embarrassed that I got arrested like that … After I got arrested I stopped hiding it. I was telling my grandmother [openly], 'I sell drugs.'"
5. Liz Hurley
Liz Hurley is not the kind of person you would expect to crop up on this list.
She's known for being a well-spoken, upper-middle-class British actress with a penchant for the high life.
But Hurley didn't really seem to get along in the world of academia from quite a young age, and in the end she was expelled from her boarding school.
Why? Apparently her grades just weren't good enough! Hurley spent over three years studying dance and theatre at the London Studio Centre.
However, she was dismissed from the institution in 1986 and instead went on to attend the Harriet Costello School in Basingstoke, where she became a punk!
The actress later stated: "When I was 16 – this was about 1981, 1982 – the thing to be in Basingstoke, the suburb I grew up in, was punk."
4. Charlie Sheen
OK, so Charlie Sheen might not be all that much of a surprise compared to Liz Hurley.
Sheen has had a torrid time of things in the spotlight, including his infamous public meltdown after being fired from the set of Two And A Half Men.
And it turns out that Sheen might have a troubled streak which stems from his childhood.
Apparently the actor was expelled from Santa Monica High School for a combination of poor attendance and bad grades. This might have had something to do with the fact that Sheen decided to start his acting career early and gave it priority over school work.
It's a shame for Santa Monica High because apparently when Sheen was in school, he acted as a star pitcher and shortstop for the baseball team.
Instead he went on to star in film such as Platoon and Wall Street…and the rest is history!
3. Courtney Love
Courtney Love is known for being a rock singer and the widow of Kurt Cobain.
She's also had a well-documented struggle with drug abuse and it seems as though that rebellious streak might have started very early in life.
Although originally from San Francisco, Love's mother moved about a lot and eventually relocated the family to Nelson in New Zealand. Love was enrolled in Nelson College for Girls but it didn't last long…
She was kicked out of school after repeatedly playing truant and smoking on school premises. Things didn't end up well for Love after this – she was sent back the United States and attended a juvenile correctional facility after being caught stealing.
Love was then placed into foster care until the age of 16, when she decided to legally emancipate herself.
The troubled singer worked in topless bars to raise enough money to live, and eventually enrolled in university courses in the US, Ireland and the UK!
2. Cheryl Cole
Cheryl Cole is probably best known as a judge on The X Factor.
Before that she performed with the girl group Girls Aloud, who released a host of number 1 singles in the UK. Cole came to attention thanks to her notoriously hard working-class upbringing in the North East.
Before finding fame on Popstars, Cole grew up on council estates in the deprived Newcastle suburbs of Heaton and Walker.
She always seemed to be more interested in dancing than school work and was suspended twice from her high school for behaviour and lack of attendance.
Eventually Cole decided to do away with high school completely and dropped out at the age of 15 years old.
Fortunately for Cheryl, she went on to star in Popstars and became the first girl selected to join Girls Aloud in the reality contest.
1. Cary Grant
Cary Grant is a legendary Hollywood actor.
But things didn't always go so smoothly for the iconic star – did you know that he was expelled from high school?! After a troubled upbringing (which included a very difficult relationship with his mother), English-born Grant won a scholarship to attend Fairfield Grammar School in Bristol.
The actor instantly became one of the most popular boys in school, mainly thanks to his good looks and acrobatic talents. Grant was academically able and particularly excelled at sports – so what was the problem?
Apparently the actor also had a mischievous side, which saw him frequently refusing to do his homework. Eventually he was expelled from the school in 1918.
The exact reason for his dismissal is unclear, but people have come forward to suggest a few different causes – Grant was supposedly found in the girl's toilets once, and also helped two of his classmates with a theft in a nearby town.
Either way, we're shocked to hear that the suave leading man didn't make it through high school!
So there you have it, twenty five of the most rebellious celebrities! Which one surprised you the most? Let us know!