One actor who was a fabulously massive part of many an 80s kid's childhood was of course the legend that is Dan Aykroyd.
He was incredible in Ghostbusters, and gave us even more scares in Ghostbusters II.
But it didn't end there, because he went on to star in many other brilliant films, including the likes of My Stepmother Is An Alien, The Blues Brothers, Trading Places and The Great Outdoors. Please join us as we celebrate this brilliant acting talent…
Dan Aykroyd was born on July 1st 1952, in Ottawa, Ontario, Canada. His Mother, Lorraine, was a secretary, and his Father, Samuel Cuthbert Peter Hugh, was a civil engineer, and worked as a policy adviser to the Canadian Prime Minister, Pierre Trudeau. Dan has one brother, Peter, who is also an actor.
Aykroyd was an original member of the 'Not Ready for Prime Time Players' on Saturday Night Live, between the years of 1975 and 1979.
And we're sure you already know that a musical sketch he performed with John Belushi on Saturday Night Live called 'The Blues Brothers' was turned into an actual performing band!
And then of course the brilliant film The Blues Brothers that was released in 1980.
Aykroyd conceived, co-wrote and starred in Ghostbusters, which spawned a sequel as well as a massive media franchise!
He's certainly multi-talented!
In 1990 he was also nominated for the Academy Award for Best Supporting Actor for his performance in the film Driving Miss Daisy.
In 1983 Dan married actress Donna Dixon, with whom he starred alongside in three films; Doctor Detroit in 1983 (where they first met), Spies Like Us in 1985, and The Couch Trip in 1988.
Dan and Donna have three daughters together, called Danielle, Stella and Belle.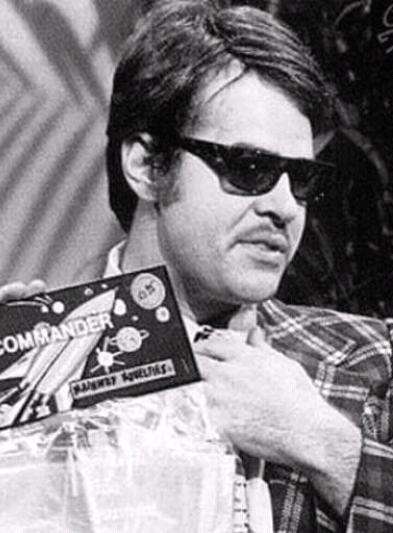 Dan scared us half to death in Ghostbusters!
The moving books in the library spring to mind! Very chilling!
And I have never looked at a fridge in the same way since!
But on the bright side, Dan Aykroyd has had us in stitches in Trading Places, The Great Outdoors, My Stepmother Is An Alien, and his other brilliant comedies.
Actor, Comedian, Musician, Writer and Film Maker, Dan is one extremely talented man!
Other than being a great entertainer!
Who else has achieved so much success in his long Hollywood career?
But how well do you really know Dan Aykroyd?
Below are 28 surprising facts about the man himself, and we trust that you will join us as we take a look back at this true legend of the 80s silver screen…
[lwptoc numeration="none" title="28 Facts About Dan Aykroyd"]
28. He Was Diagnosed With Tourettes As A Child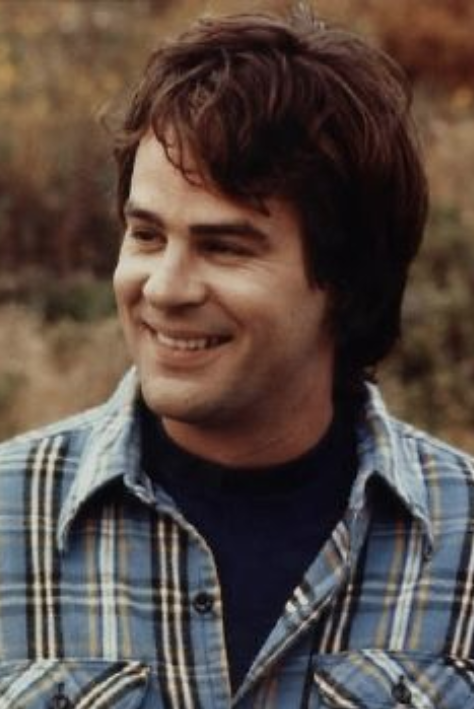 Yes, it's true that during Dan's childhood he was diagnosed with Tourette Syndrome, which if you didn't know is a fairly common disorder characterised by multiple motor tics.
People with Tourette Syndrome also usually have at least one vocal tic, with common tics including eye blinking, coughing, throat clearing, sniffing, and facial movements.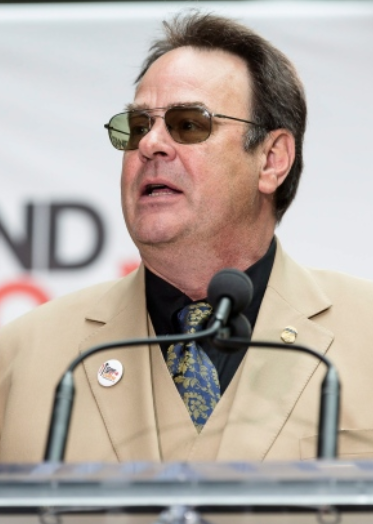 Tourette's does not adversely affect intelligence or life expectancy.
We're pleased to tell you that Aykroyd didn't go on to suffer with the disorder as an adult.
This is because his syndrome was very successfully treated with therapy.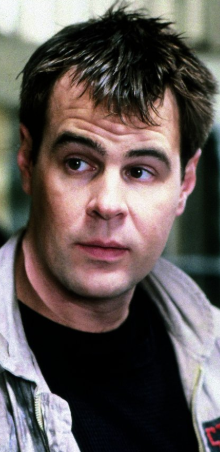 In fact, his condition actually inspired the Ghostbusters film!
He once told the Daily Mail: "One of my symptoms included my obsession with ghosts and law enforcement — I carry around a police badge with me, for example.
I became obsessed by Hans Holzer, the greatest ghost hunter ever.
That's when the idea of my film Ghostbusters was born."
27. Dan Aykroyd On Saturday Night Live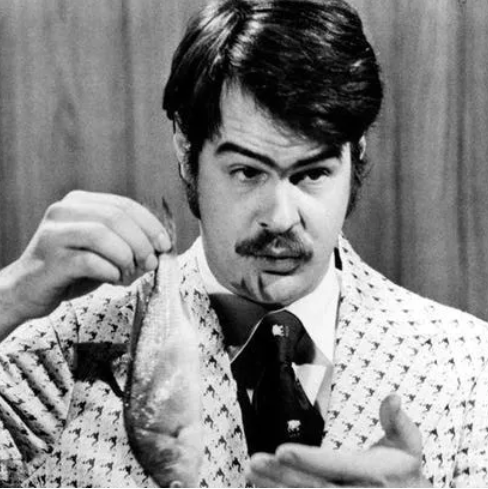 As we mentioned in our introduction, Dan was an original member of the American comedy programme, Saturday Night Live.
This legendary American show is where he first found fame and gained his big break.
The show is still going strong today!
The show premiered on NBC on October 11th 1975, and the other original members were Laraine Newman, Gilda Radner, John Belushi, Jane Curtain, Garrett Morris and Chevy Chase.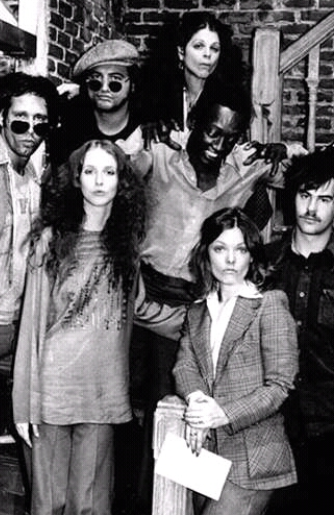 They called themselves the 'Not Ready For Prime Time Players'. For Saturday Night Live, Dan was also a writer for the programme, for which he was paid $278 a week.
26. Ghostbusters Was Inspired By Real Life Events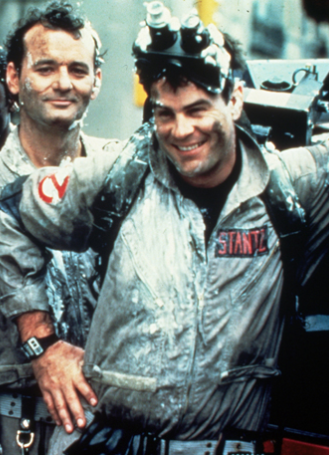 Dan loves and is a huge believer in all things paranormal, including ghosts and all thing spiritual, as well as UFOs. He is even the Official Hollywood Consultant for the Mutual UFO Network!
In fact, Ghostbusters was partly inspired by his genuine interest in real life paranormal events. Aykroyd, who co-wrote the film with Harold Ramis, even claims that his grandfather invented a device that would allow people to communicate with ghosts via radio waves.
The jail scene in Ghostbusters was actually filmed in a real prison, which Dan was convinced was haunted.
They might have caught some real ghosts on camera. In 2005 a DVD was released called 'Dan Aykroyd – Unplugged On UFOS', have you seen it?
25. Dan Aykroyd Blues Brothers Film Had a 'Cocaine Budget'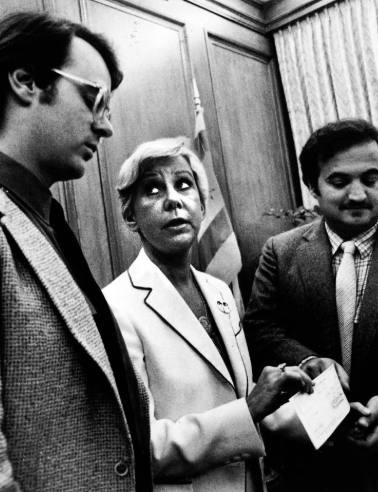 Another thing we mentioned in our introduction was the classic film The Blues Brothers.
This was initially a musical sketch which Dan created with his comedy partner John Belushi on Saturday Night Live.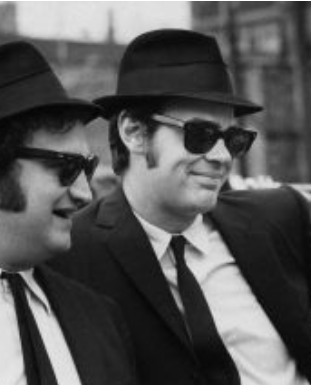 This was then turned into an actual performing band.
This then of course became the classic film we all love and still enjoy today!
After it was released in 1980, The Blues Brothers film made over $115 million, with John Belushi oddly being paid twice as much as Dan ($500,000 to Dan's $250,000).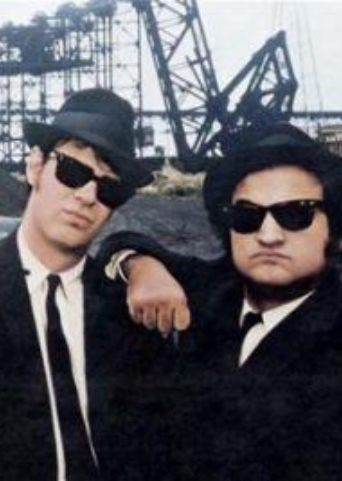 Legend has it that The Blues Brothers shoot made provision for cocaine in the budget to help the cast and crew get through the long nights of shooting.
This frustrated the film's director John Landis so much, that he flushed half of John Belushi's cocaine down the toilet!
24. He Described John Belushi As "My Brother"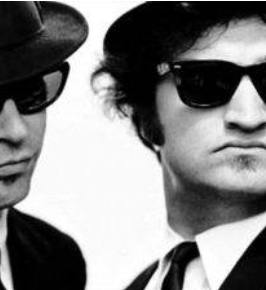 On the set of Ghostbusters, Dan referred to Slimer as 'the ghost of John Belushi'.
The pair had always been great friends and starred in the iconic Blues Brothers film together.
The story of John Belushi is a rather tragic one, as he had struggled with heavy drug use throughout his comedy career, and was dismissed and rehired by Saturday Night Live on several occasions because of his behaviour.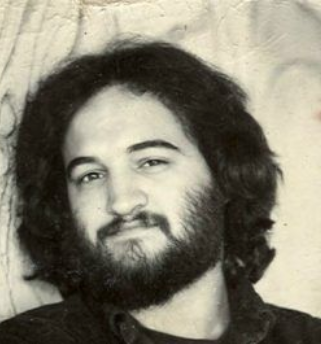 In 1982, when he was just 33 years old, Belushi died from combined drug intoxication caused by an injection of a heroin and cocaine mixture, known as a speedball.
Dan has previously said of John; "He was my brother" and says that over thirty five years later he still misses him.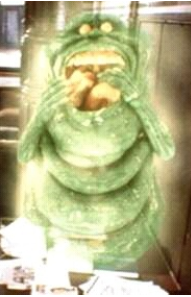 Another interesting fact is that John Belushi was originally supposed to be in Ghostbusters, but sadly he died before the film started shooting.
Very sad!
23. His Career Path Could Have Been Very Different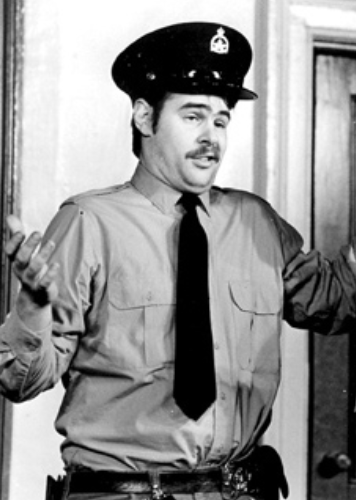 Up until Dan was aged 17, and before he set off on his road to fame, he had wanted to become a Catholic Priest.
Very interesting!
He attended St. Pius X and St. Patrick's high schools.
There, he studied criminology and sociology at Carleton University.
He dropped out before he completed his degree.
He went on to find jobs as a comedian in various Canadian nightclubs.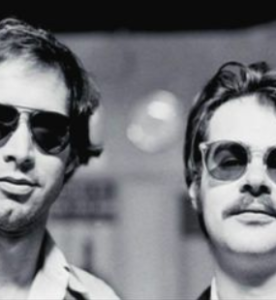 Aykroyd's first professional gig was as a member of the cast of a Canadian sketch comedy series called 'The Hart and Lorne Terrific Hour'.
22. He Repeats A Famous Line In Two Of His Films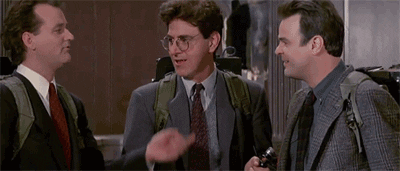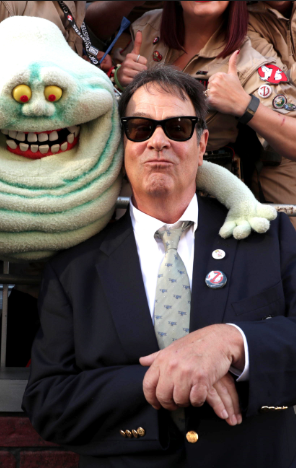 In 1984's Ghostbusters, after the catching of Slimer in the Hotel, Dan's character says, "We got it! We got it!"
The very same line is used, again by Dan, in the 1988 comedy, The Great Outdoors, when the bat is caught after entering the cabin.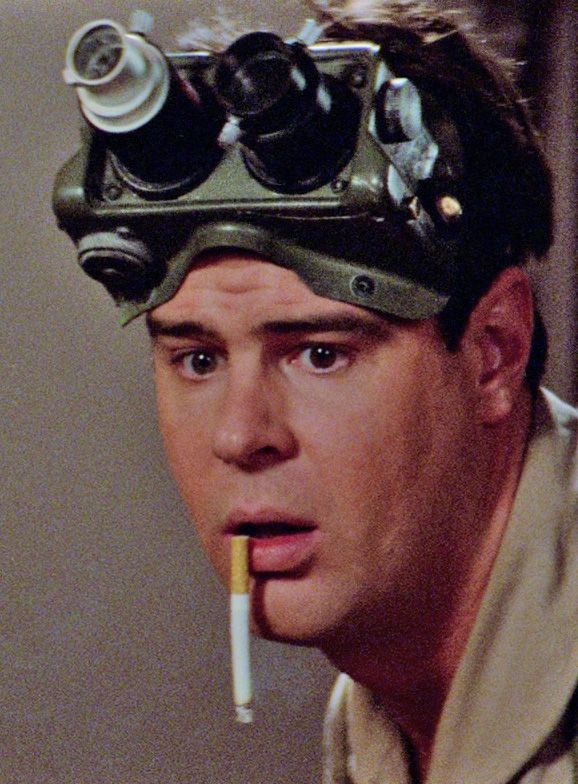 What do you mean you've never heard of The Great Outdoors, it's absolutely brilliant!
It's a comedy film released in 1988 that was written and produced by the prolific John Hughes.
It stars John Candy alongside our man Dan, and follows two families as they spend time on holiday.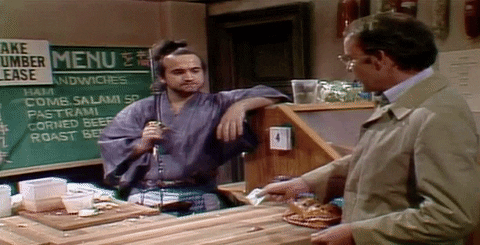 You should definitely give them a watch!
It stars John Candy alongside our man Dan, and follows two families as they spend time on holiday.
21. A Python Said Dan Aykroyd Was Good Enough To Be One Of Them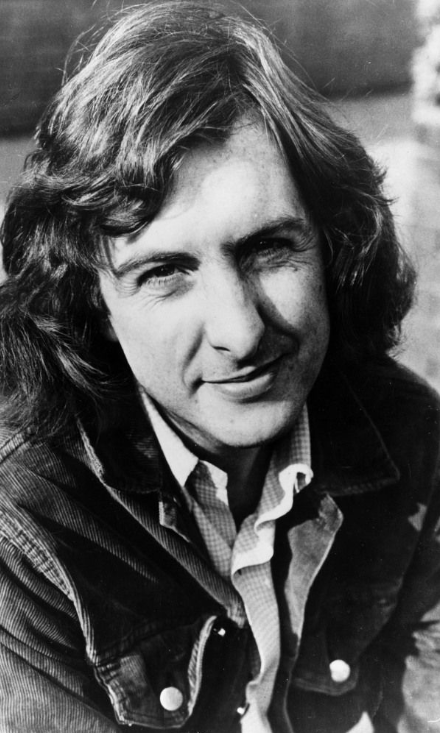 When Eric Idle was the guest host of Saturday Night Live, he said of Dan:
"His ability to write and act out the characters flawlessly make him the only cast member (of Saturday Night Live) capable of being a Python."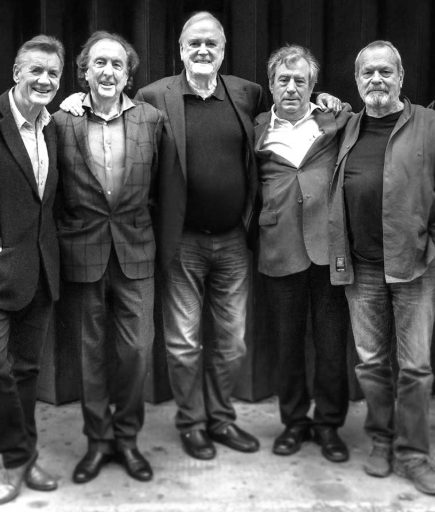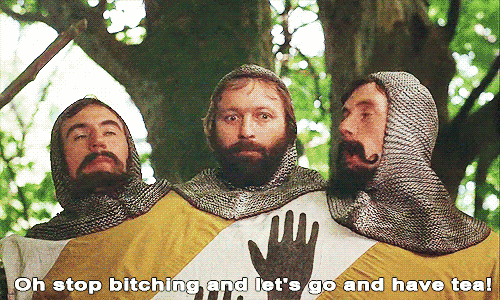 Eric Idle was of course part of Monty Python, and has since become one of the most important figures in British show business with his achievements including writing the award winning musical Spamalot.
That's high praise indeed from a legendary British comedian! We wonder what Dan Aykroyd would have looked like in The Life of Brian?!
20. Ghostbusters Was Originally Set In The Future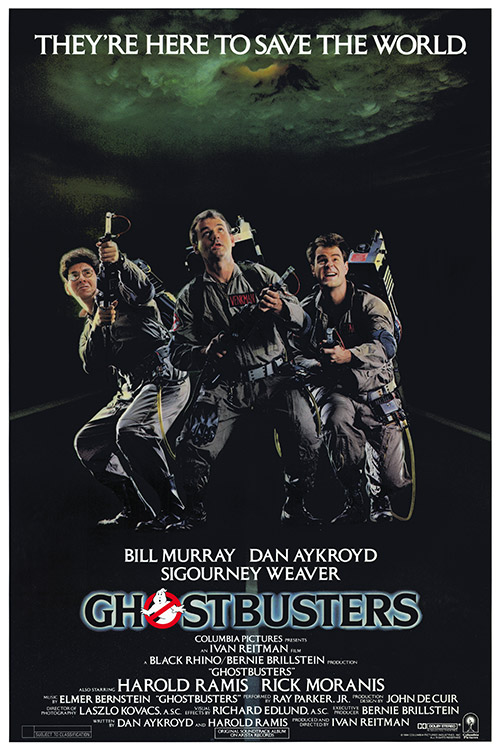 Ghostbusters was originally Dan's idea, with him penning the first script.
It was a huge world wide success, earning a whopping $300 million on only a $30 million budget.
But did you know that the original idea from the film was rather different to the one that ended up on our cinema screens?
Reitman and Aykroyd's original story took place in the future where there were teams of Ghostbusters everywhere (like paramedics and firefighters).
It was decided that this would cost too much money and the change was made to set it in the modern day.
The film was originally called 'Ghost Smashers', because the film studio had yet to secure the name 'The Ghost Busters', which had previously been the title of a 1970's live action kid's TV show.
19. Dan Aykroyd Sang On A World Famous Charity Record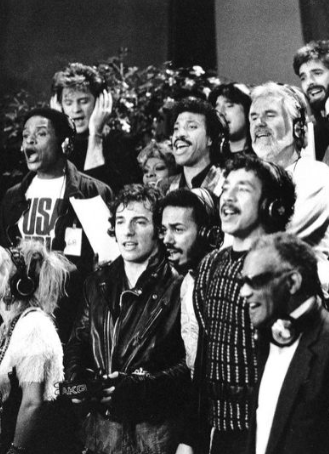 Aykroyd took part in the recording of the American charity record 'We Are the World' in 1985, but sadly it was only as a member of the chorus.
We think he should've got a verse all to himself.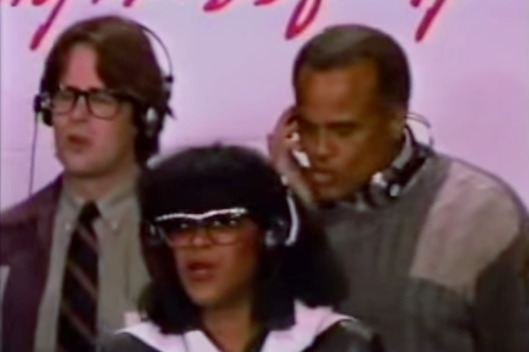 There he is, on the left.
He is a big music lover, and wrote the CD notes for blues musician JW-Jones' album 'Bluelisted', which was released in 2008.
He also hosts a radio show called 'Elwood's BluesMobile', (formerly called 'House of Blues Radio Hour') as his Blues Brothers alter ego Elwood Blues.
18. Aykroyd Has Received A Number Of Awards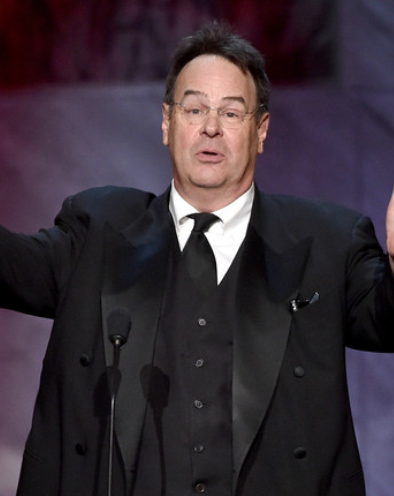 In 1977 he received an Emmy Award for 'Outstanding Writing in a Comedy Variety or Music Series' for his work on Saturday Night Live.
In 1994 he also received an honorary Doctor of Literature degree from Carleton University, and in 1999 he was made a 'Member of the Order of Canada', before being inducted into Canada's Walk of Fame in 2002.
To top it all off, in 2017 he was made a member of the 'Order of Ontario' for being 'one of the world's most popular entertainers'.
17. He Was Chased By A Real Security Guard In Ghostbusters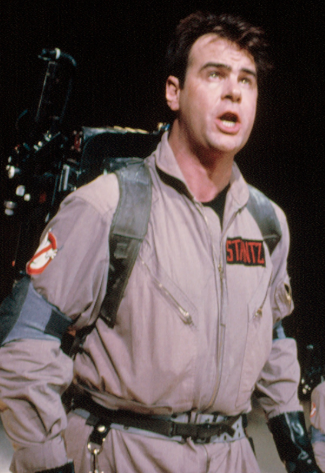 Sometimes we might say that nothing you see up on the silver screen is actually for real, but that's not always the case!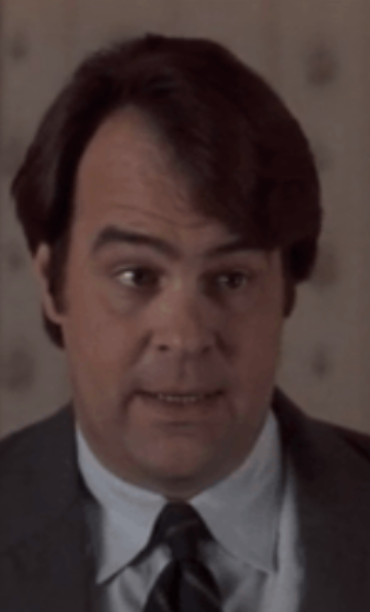 Because in Ghostbusters, some of the footage from the Ecto-1 montage sequence was filmed without permits, meaning that in one scene Aykroyd is being chased down the street by an actual security guard!
Whoops! He didn't need to put his acting skills to the test for that particular scene then.
16. He Founded A Chain Of Music Venues
In 1992, Aykroyd, along with Hard Rock Cafe co founder Isaac Tigrett, founded the 'House of Blues', which is a chain of music venues, with the mission being 'to promote African American cultural contributions of blues music and folk art'.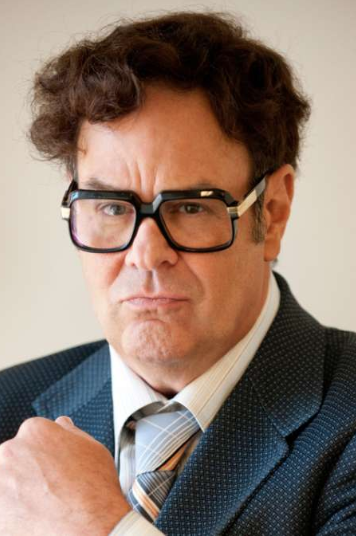 This venture was financed and supported by many other entertainment stars, and although it began small, by 2004 it was the second largest music promoter in the whole world, with 7 venues and 22 amphitheaters in the USA and Canada.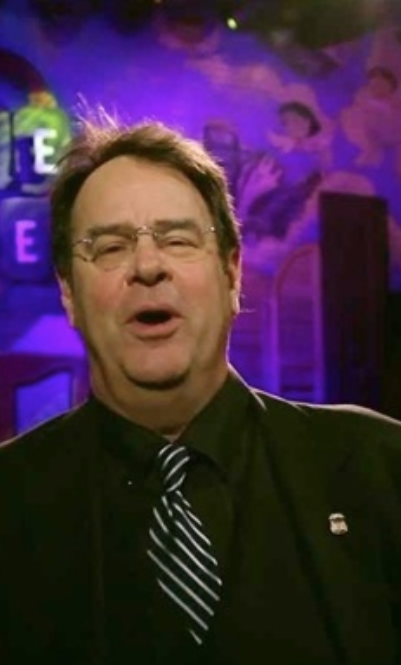 Aykroyd is definitely a man of many talents!
15. Dan Aykroyd Webbed Feet And Different Colour Eyes
If you look really closely, you can see that they're different colours!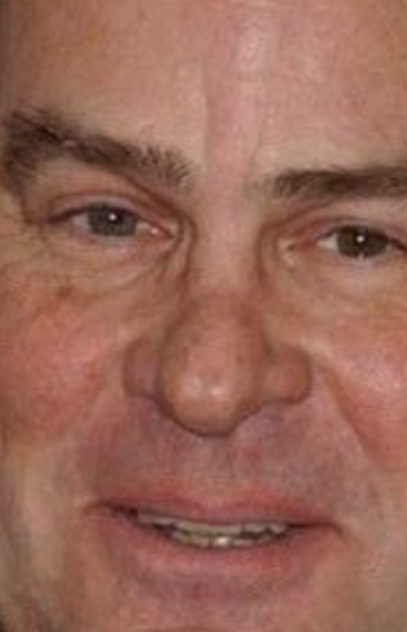 It may sound like something out of one of his comedy films, but it's actually true that Aykroyd has webbed toes.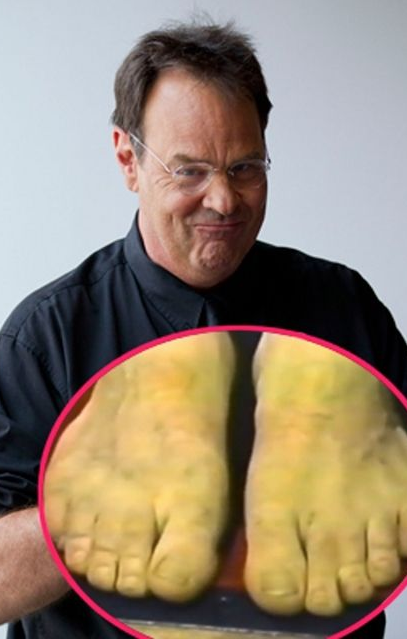 Not only that, but his right and left eyes are different colours to each other.
Had you ever noticed this before?
14. You Could Call Him On The Phone For Real
In the original Ghostbusters trailer, the '555' number seen in the film was replaced by a working 1-800 number, which led to a recording of Bill Murray and Dan Aykroyd.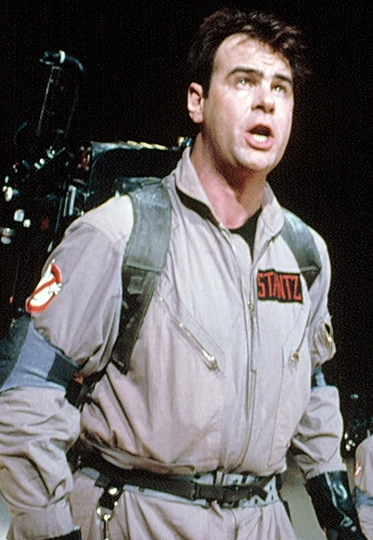 The number received a thousand calls an hour, 24 hours a day, for six weeks. I bet there was a lot of funny voicemails and attempted prank calls!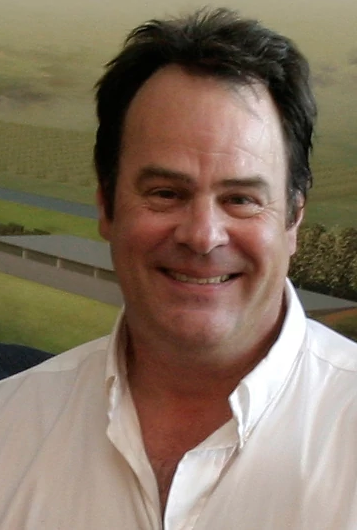 That's also a nice touch from the producers in the days before the internet was around to publicise films.
13. His Blues Brother Screenplay Was Massive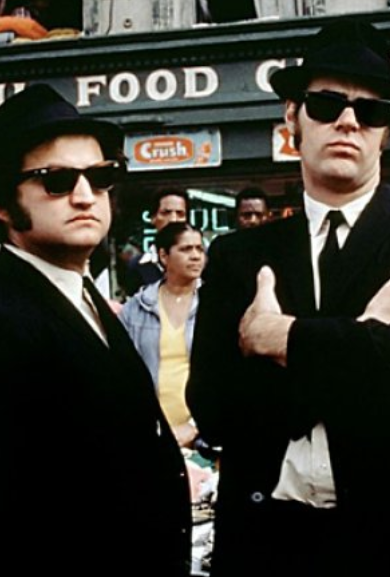 In what was his first attempt at writing a screenplay, and before he'd even read one himself, Aykroyd wrote a script that would have meant the film would have been five and a half hours long!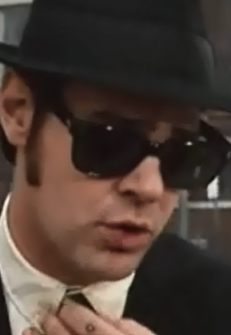 Thankfully the film's eventual director John Landis condensed it into a much shorter version, a task that somehow only took him 3 weeks.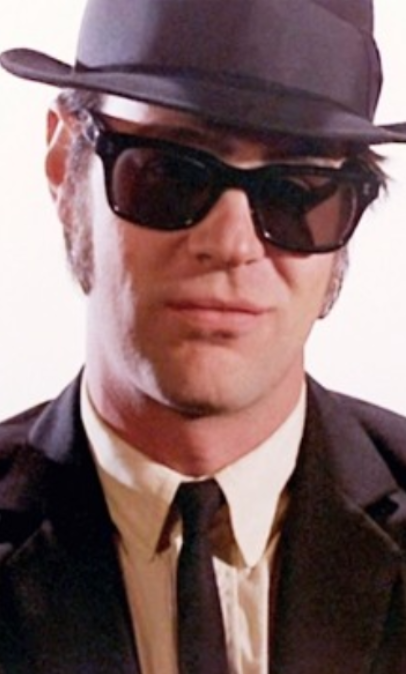 Still, we bet any Ghostbusters fans out there wouldn't have minded watching a five hour special edition of their favourite film!
12. Dan Aykroyd Crystal Head Vodka
Dan is head of a thriving wine and spirits business, and released his own brand of wine in 2007 in his native Canada.
Now we absolutely love wine, so we would like to get our hands on a bottle pretty quick!
Where can we get some?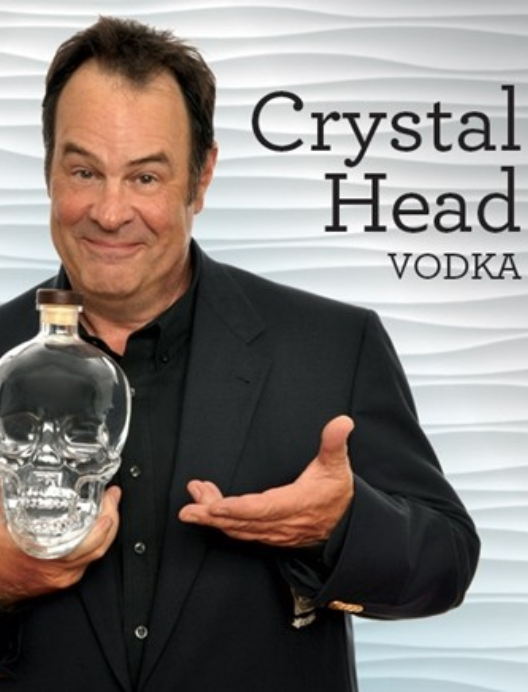 He has also since helped develop a brand of vodka, called Crystal Head, which brilliantly is sold in bottles that are shaped like skulls!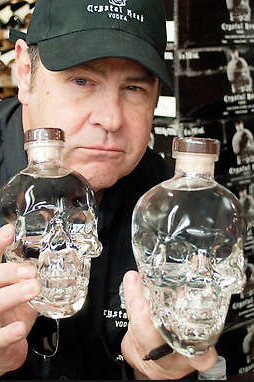 Have you ever tried the Crystal Head vodka before?
11. He Came Up With Ghostbusters' Ending During Filming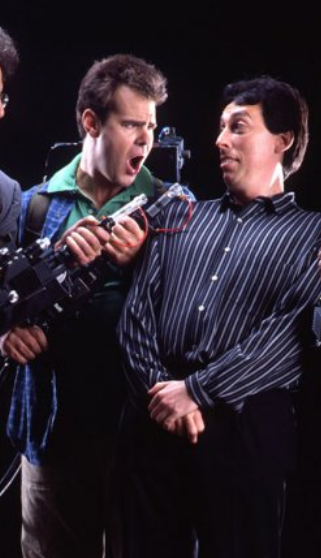 Aykroyd and Ramis came upon the idea of 'crossing the streams' during filming of the Ghostbusters finale.
What a great idea it was too!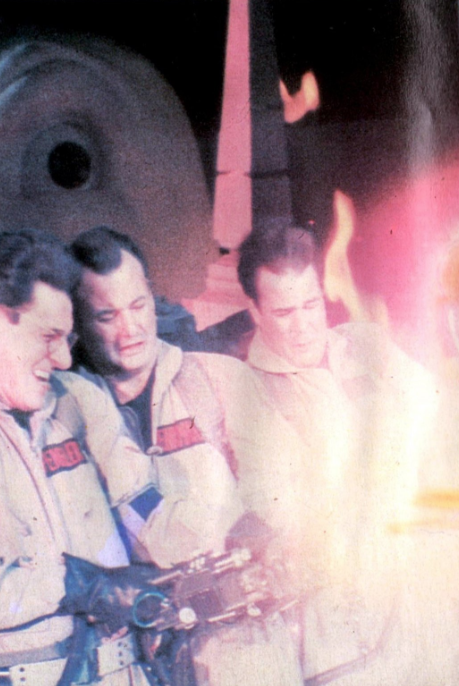 This meant that an earlier 'set-up' scene had to be filmed and edited in.
This was to explain the danger of combining the energy streams in that way.
It's always good in films to make things as clear as possible!
There's also a bit of an innuendo with the whole 'crossing streams' thing..nice!
10. He Was Engaged To A Star Wars Legend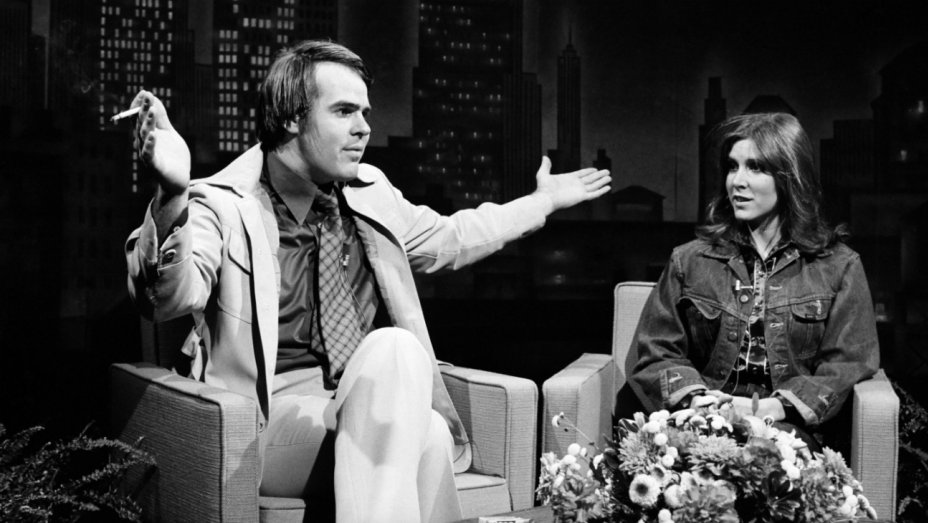 Did you know that Dan was very briefly engaged to the late Star Wars legend Carrie Fisher? John Belushi set the couple up and Dan and Carrie went on to fall madly in love!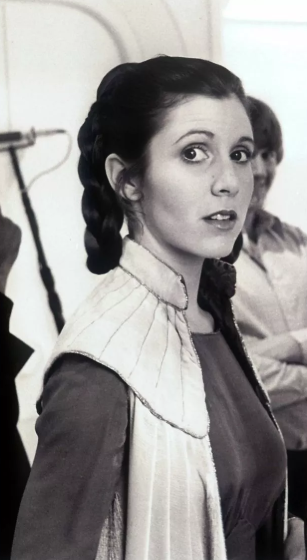 Dan proposed on the set of The Blues Brothers in 1980.
Sadly the engagement was short lived, due to Carrie reconciling with her former boyfriend, the musician Paul Simon.
Although we're pleased to report that Dan and Carrie did remain very good, close friends.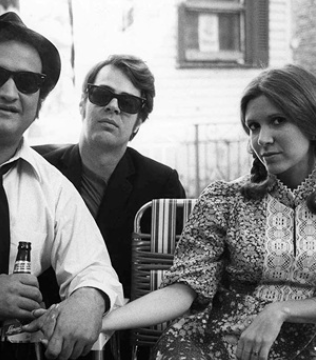 After Carrie's death, Dan described her as a one off, a 'broke the mould' woman, saying she was a great friend with a brilliant, hilarious mind.
9. He's Still Working To This Day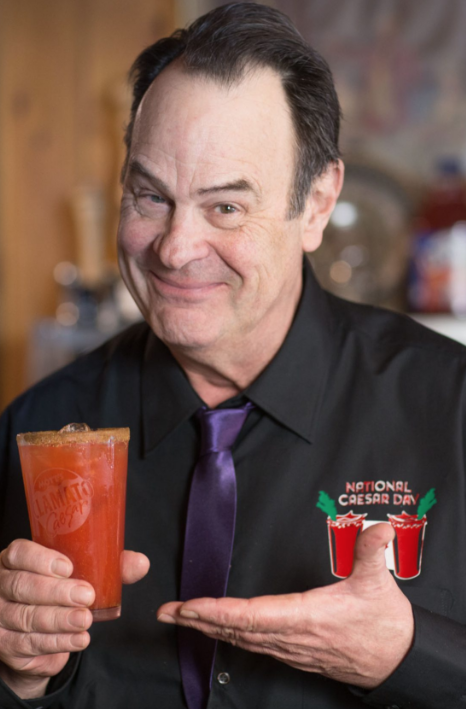 You may not have realised, but Dan still occasionally works in the entertainment industry to this day.
Recent examples include providing the voice of Yogi Bear in the animated film of the same name.
He also appeared in Family Guy alongside his old acting buddy Chevy Chase.
He's still got it!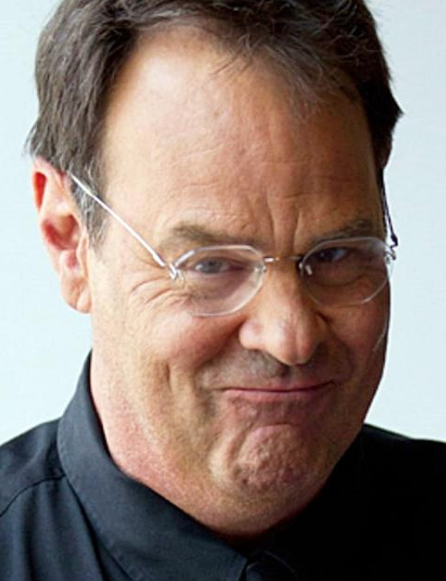 Aykroyd also starred in two episodes of The Defenders, and providedthe voice of Scarecrow in 'Legends of Oz: Dorothy's Return'.
8. He's Been Married For 35 Years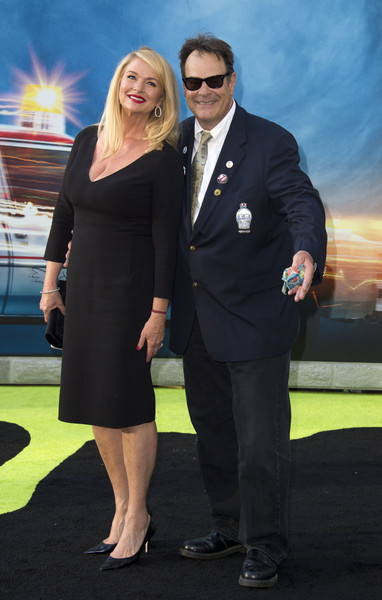 In the topsy-turvy world of Hollywood it's extremely rare for couples to be together for a long time, but we're extremely pleased to report that Dan has now been married for 35 years, having wed actress Donna Dixon in 1983.
Dan and Donna starred together in the films Doctor Detroit and The Couch Trip, and they are parents to three daughters called Danielle, Stella and Belle.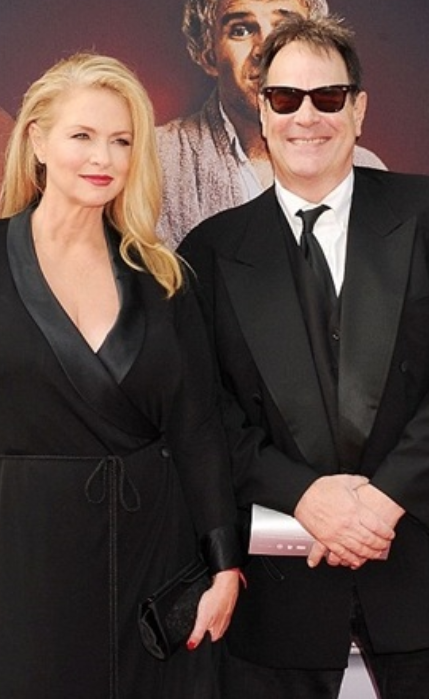 Aww! Nice to see a happy couple in Hollywood.
7. The Second Ghostbusters Film Was Toned Down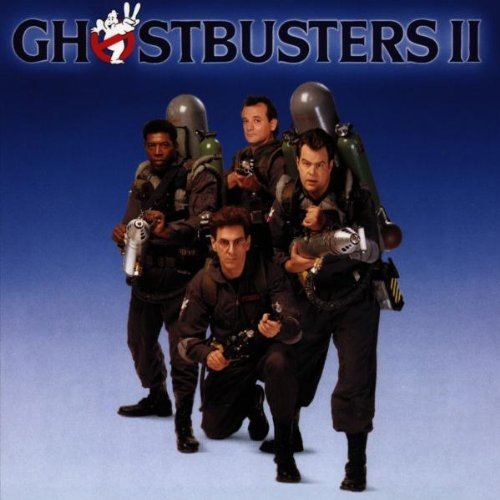 Have you ever noticed that the second Ghostbusters film is far more child friendly than the first?
Because 'The Real Ghostbusters' spin off cartoon had proved to be extremely popular with kids, Reitman, Aykroyd and Ramis made a conscious effort to tone down the adult innuendo from the first Ghostbusters film.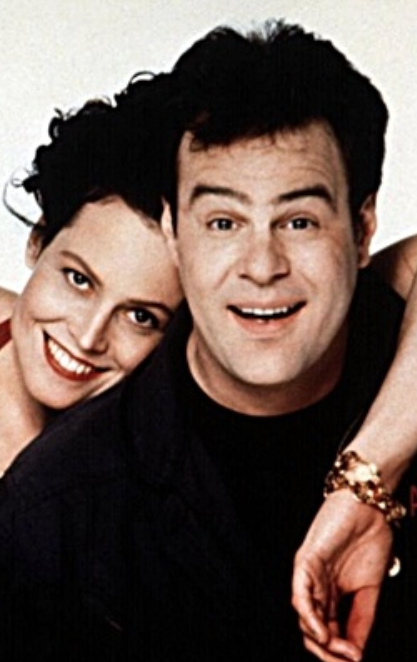 This meant that, between the two films, all the Ghostbusters gave up smoking, and the ghosts took on appearances that resembled those in the animated series rather than the more scary versions from the first film.
6. He Did Some Amazing Celebrity Impressions And Caricatures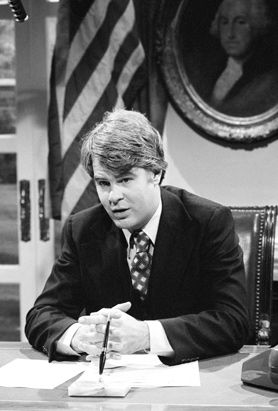 Dan was famous on Saturday Night Live for his brilliant caricatures of celebrities such as Jimmy Carter, Richard Nixon and Rod Sterling.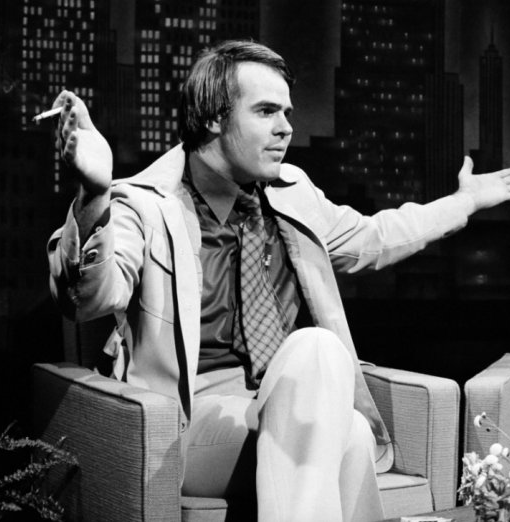 But as well has impersonating celebrities, Dan was also quite brilliant at creating and performing some characters of his own creation.
One of his most memorable performances on Saturday Night Live was when he presented a fake television commercial for 'Super Bass O Matic'.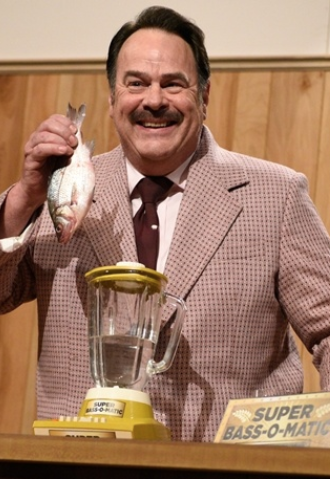 We guarantee that if you watch it now it will still most definitely have you in stitches!
5. He Has A Cameo In An Indiana Jones Film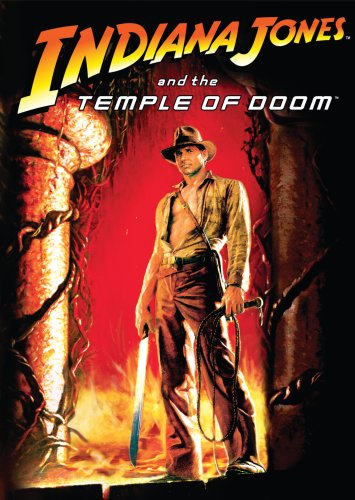 Yes, it's true that Dan has an extremely short, 18 second cameo in 'Indiana Jones and the Temple of Doom', had you ever spotted it?
His performance comes just after the end of the car chase with Lao Che's men in the film's opening sequence.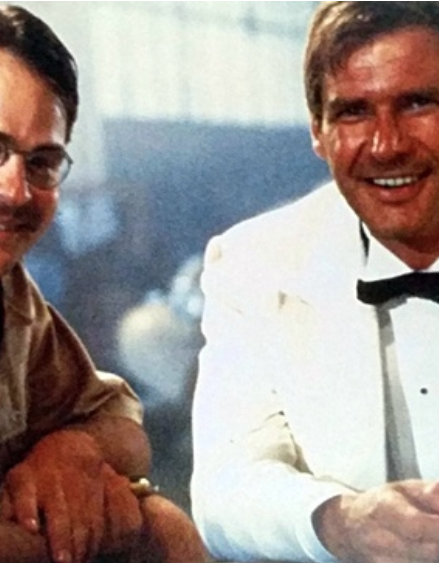 Aykroyd plays a character called 'Weber', who has a mustache and, we do have to say, a terribly fake British accent.
In the scene, his character explains to Indiana Jones that he's arranged for last minute transportation just before Jones, Short Round and Willie board the plane.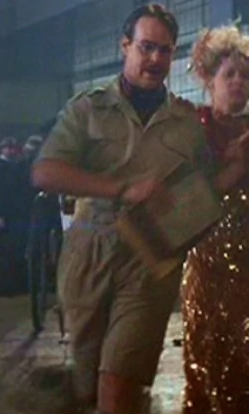 This appearance happened because of Dan's friendship with Steven Spielberg, which goes way back to when they worked together on the film '1941'.
4. He Appeared On Saturday Night Live As Recently As 2009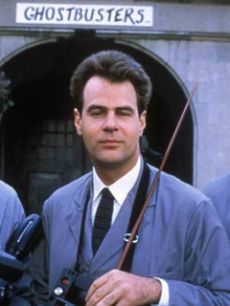 In March 2007 Dan he made a guest appearance on Saturday Night Live.
He played a crying fan of American Idol finalist Sanjaya Malakar.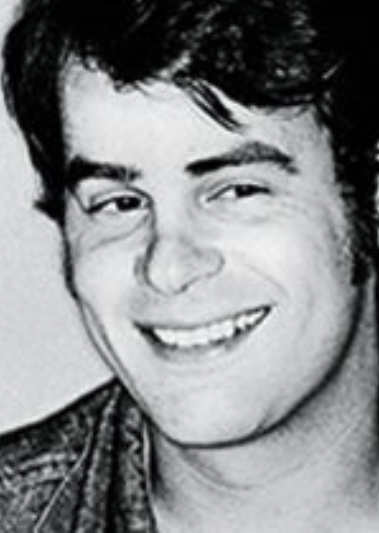 Two years later in 2009, he also played US House Minority leader John Boehner on the show.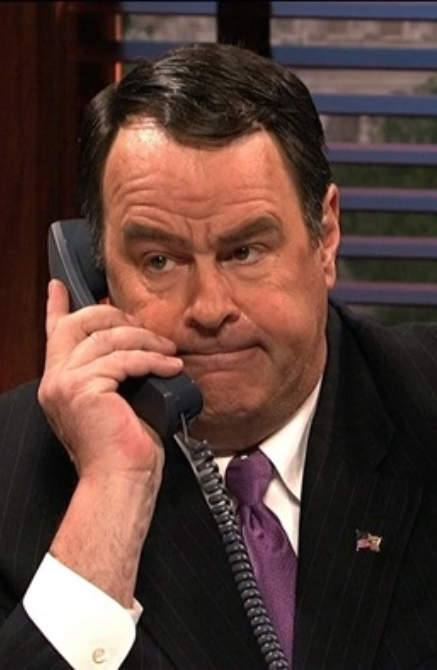 It's safe to say he's appeared on Saturday Night Live quite a few times!
3. He Caused Business Trading To Stop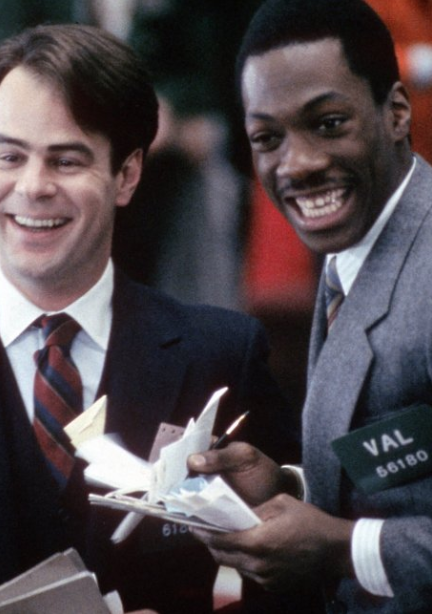 When filming Trading Places alongside Eddie Murphy, they performed alongside some extras at the World Trade Centre.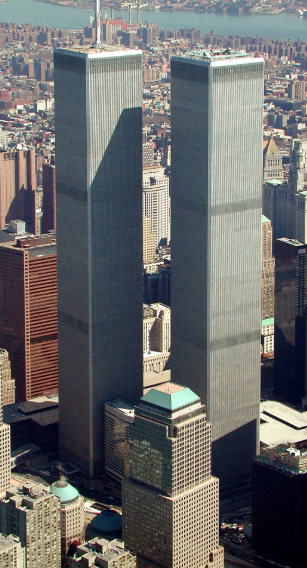 The plan was originally for Aykroyd and Murphy to film scenes on a weekday during actual trading, but they distracted the real life traders so much that filming had to be re scheduled for over the weekend!
To be fair, we'd be pretty distracted if we were walking to work and happened to bump into Aykroyd and Murphy shooting a scene together!
2. He Co-Wrote And Starred In A Computer Game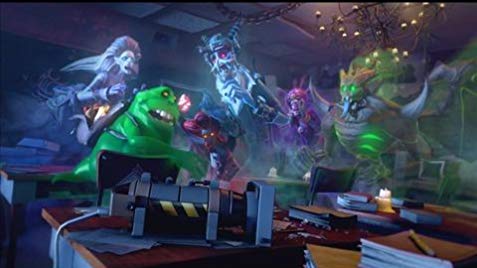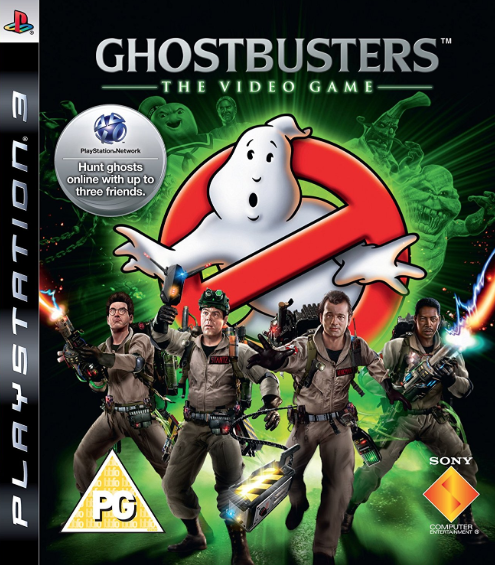 In 2009 Aykroyd, co-wrote and appeared in 'Ghostbusters: The Video Game'. Have you ever played it? The game was released after several delays in development and a number of publisher changes.
Aykroyd wasn't the only Ghostbusters cast member to appear in the game.
Harold Ramis, Bill Murray, Ernie Hudson, William Atherton, Brian Doyle-Murray, and Annie Potts all lent their voices and likenesses to the game's character.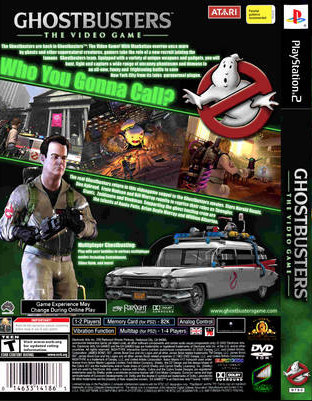 The game also featured the soundtrack from the original Ghostbusters film along with various authentic characters, locations, and props. Aykroyd has been quoted as saying that the game "is essentially the third movie." The game received mostly favorable reviews from critics and approximately one million copies were sold in all.
1. He Received An Oscar Nomination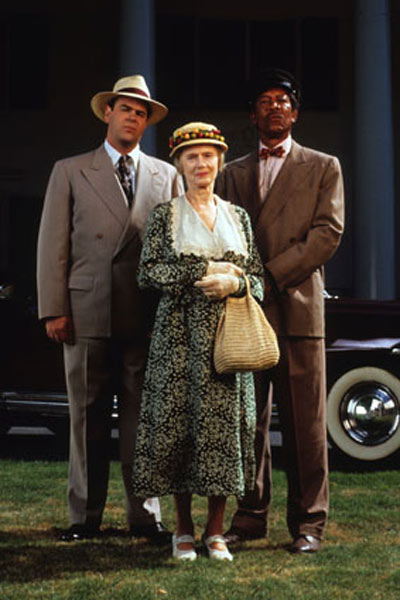 Dan starred in the Oscar winning film Driving Miss Daisy, playing the 40 year old son of Miss Daisy who buys her a 1949 Hudson Commodore and hires Hoke Colburn (Morgan Freeman), a black chauffeur.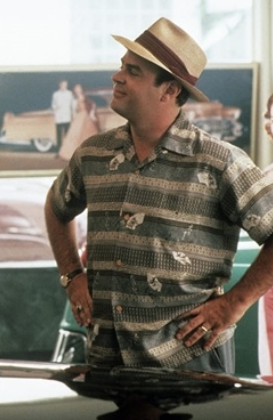 Aykroyd received an Oscar nomination for 'Best Supporting Actor' for his performance, but sadly didn't pick up the gong!
Dan Aykroyd has been in some of the best films ever.
He does it all; singing, dancing, comedy, straight acting, and nobody else does it like Dan, you just can't compare anybody to him.
Truly unique. Oh, and if I had to choose my favourite of Dan's 1980s films, that would be easy, who you gonna call? … Ghostbusters!
Please do share with us your memories of Dan Aykroyd by leaving a comment. And be sure to share this post with your fellow 80s kids, so they too can take a nostalgic look back at this 80s acting legend!