Most A-list celebrities aren't like us mere mortals, and many of them don't expect to be treated as such. In fact, some Hollywood stars have acquired a reputation for the ridiculous diva demands they impose on venues during concert tours or TV appearances.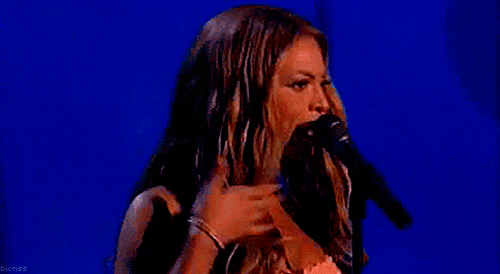 So who tops the list of the worst celebrity diva demands? Scroll down the article below to find out which famous actor tried to remove every guest in a 5-star hotel so he could have dinner alone! Plus we reveal which singer made her own fans pass out after she requested that all air conditioning in a concert hall be turned off to protect her vocal chords.
10. Lindsay Lohan once demanded a meeting with Vladimir Putin
Lindsay Lohan isn't known for being the most stable of celebrities out there, so it's little surprise that her diva demands are pretty crazy, to say the least.
[rtk_adunit_top]
She was once asked to appear on popular Russian talk show Pust govoryat to talk about her relationship with Egor Tarabasov, a businessman from Moscow. However, the list of demands Lohan sent back was ridiculous – she requested a private jet complete with a hair stylist, a make-up artist and a manicurist onboard the flight.
As if that wasn't enough, she also demanded a one-year Russian visa, the penthouse suite at the Ritz-Carlton in Moscow and oh – a private meeting with President Vladimir Putin.
[rtk_adunit_middle]
Although in fairness, we can kind of see why!
9. Kanye West asks for items that don't exist anymore
Kanye West is no stranger to the headlines and his bizarre behaviour in recent years has had fans worried for his mental health. However, it turns out his celebrity rider requests have always been rather strange.
[rtk_adunit_bottom]
Backstage Yeezy regularly demands cylindrical vases to be placed around his dressing room (because there's something really wrong about cubic designs?). Kanye also has to have black towels, minty floss and 'Kashi Go Lean' cereal when he's on tour.
[rtk_adunit_top]
However, he really raised eyebrows in 2012 when he headed up the Watch the Throne Tour with Jay-Z. The rapper had staff running around looking for a Genelecs 1031 speaker….which had actually been discontinued over a decade ago.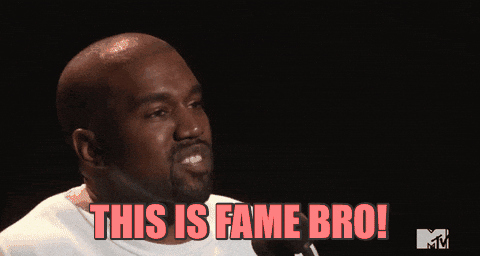 We wouldn't like to have been the unlucky staff member on the receiving end of that particular request!
[rtk_adunit_middle]
8. Lady Gaga once demanded a mannequin with a very specific style of pubic hair
No, you didn't read that incorrectly.
Lady Gaga once requested a mannequin 'with puffy pink pubic hair' – because every world-famous pop star needs one of those in their dressing room, right?
She also has strangely specific requests concerning bottled water. Staff have to provide her with 28 bottles of water at room temperature and 28 refrigerated bottles, according to one of her riders.
Seeing as she once turned up to an awards ceremony in a giant egg, we're not really too surprised.
[rtk_adunit_bottom]
7. Only egg-shaped chairs will do for Katy Perry
Speaking of eggs, Katy Perry really has a thing for them.
Well, she really likes egg-shaped chairs anyway. Her dressing room must contain "two cream-colored egg chairs, one of which should have a footstool." Sounds comfy!
[rtk_adunit_top]
She also demands that her refrigerators have glass doors, and likes tortilla chips and bottles of Pinot Grigio in her room when she comes off the stage. There must also be a separate dressing room area available that only she is allowed to enter, and this space should be filled with pink and white flowers (plus some beauty products for good measure).
There's one thing she hates though – carnations. Her rider always specifies in block capitals: "ABSOLUTELY NO CARNATIONS."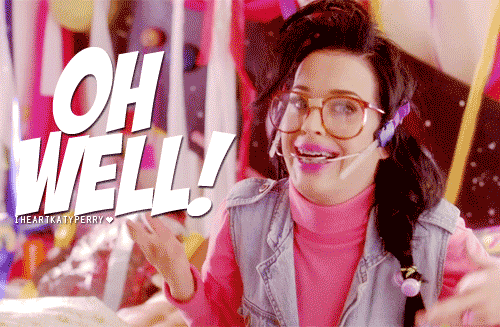 6. Beyoncé's diva demands are, quite frankly, absolutely ridiculous
Oh Beyoncé – what were you thinking?
[rtk_adunit_middle]
Bey's Mrs Carter Tour was filled with a ridiculously long list of demands from the superstar, which even went so far as to specify what her crew members should be wearing.
Apparently crew must be provided with 100% cotton clothing. Beyonce also demands alkaline water (whatever that is) that must be chilled to 21 degrees exactly and served with $900 titanium straws. Just so she can feel like a queen when she's not on stage, we're guessing.
The bathrooms must all have new toilet seats fitted and red(!) toilet paper must be installed at every tour venue.
[rtk_adunit_bottom]
Finally – all of that singing is hard work, so Beyonce always demands hand-carved ice balls be prepared after the end of each show to cool her throat.
Must be great having people running around doing all that for you! *eye roll*
[rtk_adunit_top]
5. Madonna bans all air conditioning in the venues she performs at
What does the Queen of Pop demand when she's on tour? Turns out the 'Like A Virgin' songstress is just as concerned as Beyonce about where she goes to the bathroom.
Madonna also requests a brand new toilet seat at every show. On top of that, she requires dozens of white roses and candles to be placed around her dressing room. Apparently they help to protect the singer from "negative glances and mean-spiritedness."
[rtk_adunit_middle]
Riiight.
That doesn't sound too bad, unless you take into account the fact that she also bans air conditioning in every venue to protect her vocal chords. This backfired in 2006 during one particularly hot summer when fans at the London stop on her Confessions World Tour started fainting due to the heat.
4. Tom Cruise once tried to clear out an entire hotel – just to have dinner on his own for a night
Hollywood's Mr Nice Guy? Think again!
[rtk_adunit_bottom]
Cruise was once touring around the Adriatic Sea in his luxury yacht (as you do) and stopped at the port of Kotor in Montenegro. Upon arrival, the actor asked the manager of the Forza Mare – a five-star boutique hotel – to clear out the customers staying in each of the ten rooms.
Apparently Cruise wanted to enjoy a private dinner without being disturbed.
[rtk_adunit_top]
Thankfully the manager told him where to go and poor Tom had to make do with a seafood platter delivered to his yacht instead. Awwww!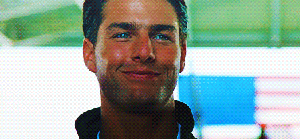 3. Apparently Christina Aguilera needs a police escort at all times
Christina Aguilera's career isn't exactly what it once was, but back in her heyday she had plenty of diva demands.
[rtk_adunit_middle]
One being that she required a police escort to guide her tour bus through traffic delays. Because that sounds like a great use of police time!
She also used to demand Flintstones vitamins and Oreo cookies, which are slightly more normal.
2. Selena Gomez banned the name 'Justin' being used in her presence
Are singers legally allowed to enforce this?
Poor Selena was so heartbroken after one of her splits from Justin Bieber that the anguish translated into some seriously tricky diva demands.
[rtk_adunit_bottom]
The singer was shooting an ad for Adidas Neo back in March 2014 and reportedly banned the name 'Justin' from being uttered on-set.
This was pretty tricky as at least a few crew members shared the same first name as Beebs, so they had to be referred to by nicknames in Serena's presence.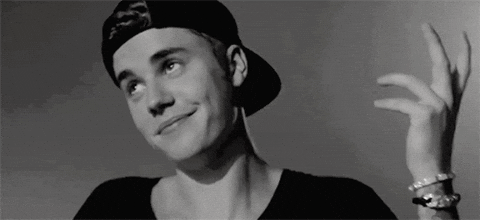 Pretty ridiculous, even if you're heartbroken.
1. Jonathan Cheban made life a living hell for Celebrity Big Brother producers
Whose Jonathan Cheban? His claim to fame is being Kim Kardashian's best friend.
And apparently the producers of Celebrity Big Brother broke out into a cold sweat when they first read his list of demands. One source revealed all to the Daily Mail and you won't believe what he asked for…
[rtk_adunit_top]
"Jonathan's diva demands are off the scale. For the launch show, he requested that he be driven to the set in a black Rolls-Royce.
"And he also demanded that he could order in food from restaurants Roka, Nobu, Zuma, and Mandarin Oriental. All of this after he was flown over by show producers in a private jet from the States! They're the biggest demands Celebrity Big Brother has ever encountered."
[rtk_adunit_middle]
Yikes!