What exactly was it about the 1980s that spawned so many cheesy dance films in one decade? Each year cinemas were gifted another collection of movies featuring plenty of leg warmers, headbands and young people dancing on cars. Some of them have gone on to become classic films, including the much-loved Dirty Dancing ("Nobody puts Baby in a corner!") and the popular Jennifer Beals hit Flashdance.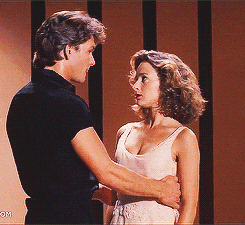 In fact, fans might be surprised to learn that many of the most famous names in Hollywood were involved in the making of musical/dance films during the 80s. Did you know that legendary actor Sidney Poitier directed his own street dance movie, Fast Forward? How about Bruce Jenner (now known as Caitlyn) and his cringeworthy appearance in Can't Stop The Music?
[adunit mobile="RTK_dVa8″]
In the list below, we've brought you a list of the top ten dance films of the 1980s. You'll be dreaming of Kevin Bacon and Patrick Swayze again in no time!
10. Can't Stop The Music (1980)
OK so this might not be the most iconic of 80s films – online reviewers have previously wondered how it ever got made in the first place – but it does star some very famous faces from the 70s and 80s. What's not to love about the picture above? The Village People, a pre-op Caitlyn Jenner in her post-Olympic days and at least 2 visible handlebar moustaches. Sorted!
[adunit mobile="RTK_wCZW"]
9. Fast Forward (1985)
Fast Forward was a dance film with a difference – it was directed by one of the greatest actors of his generation, Sydney Poitier! The plot revolved around the adventures of a rag-tag dance group nicknamed 'The Adventurous Eight' (cringe) and their desperate attempts to raise enough money to enter a prestigious New York dance contest. Cue plenty of dance-offs, choreographed routines and a lot of rejection in the streets of NYC. You might want to fast forward through the DVD.
[adunit mobile="RTK_z9hm"]
8. Urban Cowboy (1980)
John Travolta was no stranger to dance movies when he joined the cast of Urban Cowboy in 1980. Hot off the heels of his starring turn in Saturday Night Fever (1977), Travolta decided to put on his cowboy boots and take on the lead role of Buford Uan "Bud" Davis, who endures a love-hate relationship with a woman named Sissy. The tagline on the film poster reads 'Hard hat days and honky-tonk nights' – need we say more?! Incidentally, the choreography featured in the movie launched the career of Patsy Swayze (mother of Patrick).
[adunit mobile="RTK_dVa8″]
7. Breakin' 2: Electric Boogaloo (1984)
What about the first Breakin' film, you ask? This sequel to the original was actually more popular amongst 80s audiences, and even featured Ice-T in an early film role. As the title suggests, the focus in this dance film was on breakdancing. A group of young street dancers are forced to breakdance in order to try and stop the demolition of their community centre by a large corporation. Come to think of it, we're not sure why they made a second movie either.
[adunit mobile="RTK_wCZW"]
6. Beat Street (1984)
1984's Beat Street was a slightly cooler offering which documented the rise of hip-hop through breakdancing and graffiti culture. The adventures of Kenny 'Double K' and Ramon 'Ramo' were so popular that they were later immortalised in lyrics by rappers such as AZ, The Notorious BIG and Jay Electronica. Despite the fact that Breakin' was released only a month earlier, Beat Street performed well in the US and internationally.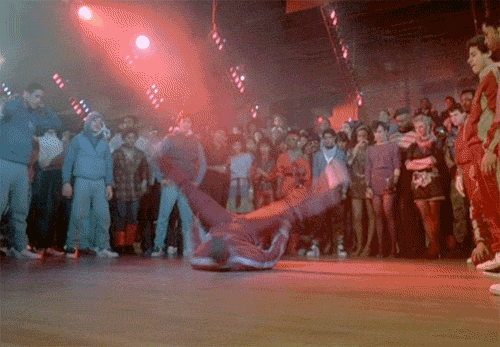 [adunit mobile="RTK_z9hm"]
5. Staying Alive (1983)
We're starting to think that John Travolta was addicted to making dance movies in the 1980s! Staying Alive was directed by action hero and Rocky legend Sylvester Stallone, and was supposed to act as a sequel to Saturday Night Fever. Remember the infamous 'strut' that Tony breaks out in at the end of the film? Critics hated it, but Staying Alive was an undeniable success at the box office, earning over $65 million on a $22 million budget.
[adunit mobile="RTK_dVa8″]
4. Fame (1980)
Fame kicked off the 1980s with plenty of leg warmers, flares and dancing on cars. It bagged two Academy Awards for Best Original Song ("Fame") and Best Original Score (Michael Gore), and a Golden Globe Award for Best Original Song as well. The film follows a group of youngsters as they make their way through performing arts school, which eventually culminates in a performance of 'I Sing the Body Electric'. Fame set a high standard for later films and its title track still lingers in pop culture memory today.
[adunit mobile="RTK_wCZW"]
3. Footloose (1984)
Footloose was the surprise hit that so many people loved to hate. One critic wrote that the film 'may be a hit, but it's trash – high powered fodder for the teen market'. Nevertheless, this epic story of a small town where pop music has been banned captured the imagination of a whole generation in the 1980s. Inexplicably, it also left Kevin Bacon's reputation as a serious actor intact. Kenny Loggins provided two of the main songs and received an Academy Award nomination for Best Music (Original Song) as a result.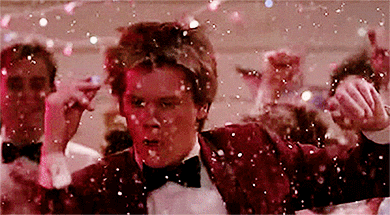 [adunit mobile="RTK_z9hm"]
2. Flashdance (1983)
Jennifer Beals played welder/exotic dancer Alex in Flashdance, a film about a young woman who wants to make it big as a professional dancer. It was slightly more risqué than some of its contemporaries but still performed well at the box office – it was a surprise hit and became the third biggest film of 1983. The title song 'Flashdance (What A Feeling)' was performed by Irene Cara, who also provided vocals for the Fame soundtrack.
1. Dirty Dancing (1987)
1987's Dirty Dancing became a pop culture phenomenon and was far and away the most popular dance movie of the 80s. It launched Patrick Swayze and Jennifer Grey to stardom, after fans fell in love with Frances and Johnny's 'dirty dancing' ways. It was the first film to sell more than a million copies on home video, and the soundtrack generated two multi-platinum singles, including "(I've Had) The Time of My Life", which won both the Golden Globe and Academy Award for Best Original Song, as well as a Grammy Award for Best Duet.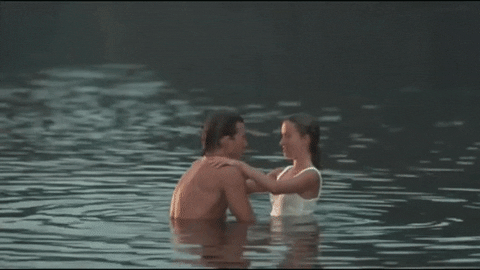 Which was your favourite dance film of the 1980s? Let us know in the comments section below!