She appeared on our screens for the first time in the late 60's on Rowan and Martin's Laugh-in, and has remained a fixture in film and TV ever since.
Best known for bubbly personality and killer sense of humour, not to mention her infectious laugh, Goldie Hawn is a true Hollywood icon.
*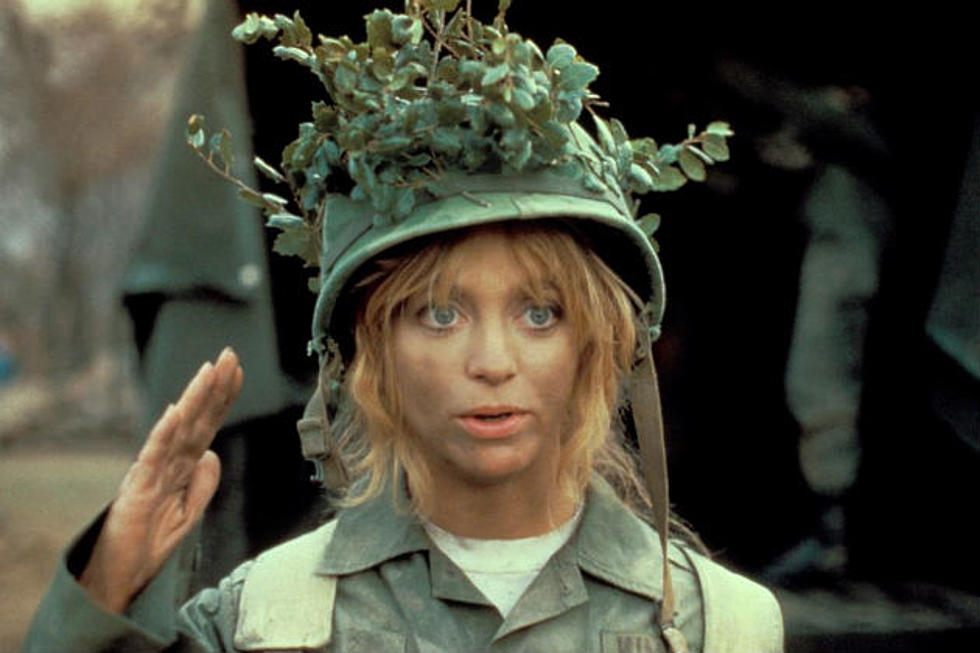 This is why the blonde beauty and her longtime sweetheart Kurt Russell were recently given accompanying stars on the famous Walk of Fame, and it should have happened sooner if you ask us!
Unlike many unfortunate A-list actresses who fall prey to Hollywood's sexism/ageism problem and drop off the earth once they hit a certain age, Hawn has managed to maintain her star status for decades.
*
She won an Oscar and a Golden Globe for her role in Cactus Flower in 1969, her first major big screen production.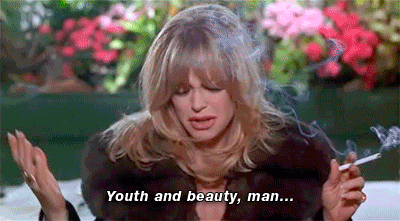 But she didn't just remain an "It girl" during the 60s, her career continued to flourish throughout the 70s and 80s.
She was nominated for the Academy Award for Best Actress again in 1980 for playing the title character in Private Benjamin, before going on to become an icon for her later roles in Death Becomes Her and The First Wives Club in the 90s.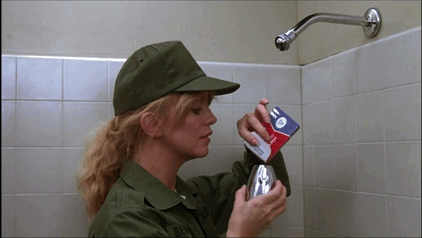 *
However, after the Banger Sisters in 2002, Hawn decided to take a break from acting, one that last 15 years!
On the hiatus, Hawn told Interview Magazine: "I believe that life is about doing,"
"It's about changing. It's about transitioning. I can't imagine, as a human being, not being able to grow.
When I turned 50, I asked some of my girlfriends, all actresses of the same age, 'What are we going to do now?'
"I wanted to go live somewhere for a while, learn archaeology, or take part in healing the world on some level," she added.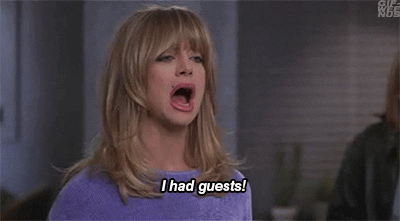 "I wanted to dig deep and say, 'Who am I now? What do I have to offer? What do I have to learn?' I started learning about the brain, psychology. And after 9/11, I decided, 'I know what I'm going to do.' "
However, fellow comedic actress Amy Schumer managed to tempt the star back into acting last year with Snatched.
The film received mixed reviews, and Hawn was nominated for a Razzie Award for Worst Actress.
But don't worry Goldie, we still love you!
Here's 13 facts you probably didn't know about Goldie Hawn.
*
1. She's Been Acting Since 1964
Hawn had her first professional acting job age 17.
She joined the Summer Stock Theatre at the Lake Matoaka Amphitheatre at the college of William and Mary, in Williamsburg, Virginia, USA.
Hawn was Juliet, in Shakespeare's Romeo and Juliet.
On the opening night Goldie received a standing ovation from the audience. They loved her!
*
She attended The American University, where she majored in Drama, but dropped out in 1964 believing traditional education wasn't for her.
After teaching at a ballet school, she then went on to star in her first professional dance production, the Can-Can at the New York World's Fair.
This led to a short career as a professional dancer, working as a "go-go girl" in New York and at the Peppermint Box in New Jersey.
*
2. She Almost Died at Age 19
Hawn almost died in a car crash in New York when she was 19-years-old, where she distinctly remembers having an out of body experience.
She felt like she was floating above the accident scene, where she could witness everything.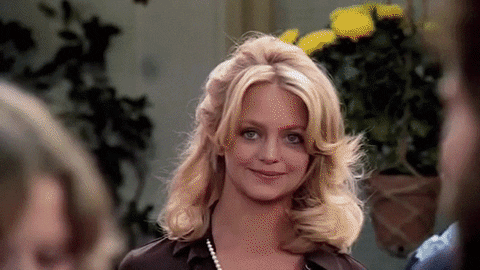 She even saw the ambulance arrive and the paramedics lifting up her body out of the crashed car.
*
Many years later Hawn went to see a psychic in Thailand.
He didn't know who Hawn was, he didn't speak a word of English. A translator was used.
The first thing the psychic said was that Hawn almost died, aged 19. He asked her if she was in an accident?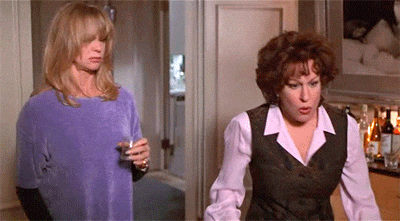 It was years before so Hawn had to think hard, then she remembered the car crash.
The psychic asked if she left her body? Hawn said she thought she was dreaming, but yes.
The psychic told Hawn she wasn't meant to die, she was sent back as she had something to do, she was on earth for a reason.
Hawn learnt she had a purpose, she's here for a reason. She could barely stand when she left the room.
Knowing how close she was to death, shook her to the core.
*
3. She Was Complimented by the Legendary Ingrid Bergman
Hawn worked with Ingrid Bergman in the film Cactus Flower, her first major big screen production.
Bergman was so impressed with the fledging starlet's acting that she told Hawn it looked as though she had been doing it for a thousand years! That's quite the compliment for an unknown actress.
*
Bergman clearly wasn't the only one impressed with Hawn's acting ability, as she went on to win the Academy Award for Best Supporting Actress and a Golden Globe for the role.
In the film, Hawn played Toni, a suicidal young woman who attempts to end her life after she is stood up by her supposedly married lover played by Walter Matthau.
However, her character ends up leaving him for the more trustworthy Igor Sullivan, played by Rick Lenz.
*
4. She was Best Mates with Captain Lewis from Private Benjamin
They may have been at loggerheads on-screen, but in real-life the strict Captain Lewis and Private Benjamin were BFFs.
Eileen Brennan, who played the strict captain, and Hawn were friends in real-life.
Hawn described Brennan as "my comedic soul mate."
They both felt a deep connection to each other, and their friendship felt magical.
When Brennan passed away five years ago after a battle with cancer, Hawn led the tributes with a tweet: "'We have lost my old friend Eileen Brennan.
"No one ever made me laugh more! Now I cry. Please keep singing darling on high. Rest'
*
5. She's Started Her Own Foundation
Hawn founded the Hawn Foundation.
The Foundation provides youth education programs intended to improve academic performance through "life-enhancing strategies for well-being".
The Hawn Foundation has supported research studies conducted by external researchers to evaluate the effectiveness of its educational program for children, called MindUP.
On the website, Hawn says 'I see children as bundles of pure potential and wanted to create a program that helped children to grow, learn and lead a very different kind of world.'
She goes on to say: "When I began The Hawn Foundation in 2003 I knew that I had to do something to remedy the stress and anxiety children were experiencing."
*
6. She's A Competent Dancer
At the age of three, Hawn began taking ballet and tap dancing lessons.
She danced in the corps de ballet of the Battle Russe de Monte Carlo production of The Nutcracker in 1955.
In 1961 she made her acting stage debut, playing Juliet in a Virginia Shakespeare Festival production of Romeo and Juliet.
She taught others to dance, running her own ballet school having dropped out of University.
In the same year, Hawn made her professional dancing debut in a production of Can-Can at the Texas Pavilion of the New York World's Fair.
She would later become a Go-Go dancer in New York.
*
7. She's Had One of the Longest Relationships in Hollywood
Hawn has been in a relationship with fellow Hollywood star Kurt Russell since the early 80s.
The pair originally met while filming The One and Only, Genuine, Original Family Band in 1968, but didn't become an item until meeting again on the set of Swing Shift in 1983.
As well as Hawn's two children from a previous relationship, the couple also have son Wyatt, who was born in 1986.
Russell's son Boston also considers Hawn his de facto stepmother, as the pair aren't married.
Hawn and Russell own a home together in Palm Desert, California.
*
8. She Likes to Keep Things Simple

In 1982 Hawn, along with her then small children, Oliver and Kate, spent the summer on the island if Ibiza.
They stayed in a small house, which had no electricity, no hot water.
Everything was cracked and shabby. That summer they lived an existence of pure simplicity.
Hawn loved it, saying it was the most perfect summer of her life.
*
9. She Has An Autobiography Called 'A Lotus Grows In The Mud.'
Hawn's autobiography, 'A Lotus Grows in The Mud,' was published in 2005.
Good Reads says of the book: "Goldie delivers a personal look at private and powerful events that carried her through life: her father's spontaneity; her mother's courage; and the joy of being a daughter, a sister, a parent, and a lover."
"She writes about her childhood dreams of becoming a ballerina. She takes us on a tour of her go-go years in 1960s New York City, the phenomenon of TV's Rowan & Martin's Laugh-In, her Oscar-winning debut in Cactus Flower and Hollywood stardom."
"She writes intimately about the challenges of love, anger and fear, and the importance of compassion and integrity."
*
"She speaks openly about her family, her partner Kurt Russell, her children; her faith, her curiosity for that which she doesn't yet know, and her thirst for knowledge."
"Most of all, it is a trip back through a life well lived by a woman well loved."
10. She Loves Elephants
Goldie is passionate about elephant's. She met a blind elephant in a game reserve in India, the elephant was named, Belly Button.
Seven years later Goldie returned to Indian to make a documentary on the Asian Elephants. Where she also was full of hope that she'd see her beloved Belly Button again.
Goldie was not even sure if her beloved Belly Button was still alive, but she was!
Goldie knew it was her, due to a very distinctive ring around her eye.
Unsuprisingly, Goldie filled with joy!
Even more so when see saw Belly Button was also a Mummy, she had a little son. Aww!
*
11. She Hated the Way She Looked Growing Up
I know it's hard to believe with that face and body, but Hawn actually hated her appearance growing up, something many of us can relate to.
As a child Goldie really disliked a lot about herself, believing her eyes were too big, her nose was too flat, that heer ears stuck out and her face was too small. That's quite a list!
The only thing she liked was her hair.
Nowadays, Hawn looks much younger tha her 70 years.
Good looks clearly run in the family, with daughter Kate Hudson also a famous beauty.
*
12. She's a Woman of Many Talents
Goldie trained as a ballet dancer in her childhood.
In 1956 she was a last minute understudy, for the Ballet Russe de Monte Carlo, at the Carter Barron Amphitheatre in Washington D.C.
Goldie was understudying the role of Clara. She was scared to death!
On stage her legs started to shake! By the end she even, by mistake, took a bow with the principle ballet dancer, which she shouldn't of!
Her dance teacher was mad, but Goldie's Mother was quick to her daughters defence, telling the teacher that she only gave Goldie five minutes to learn everything, so what did she expect?!
And to put a final end to the matter Goldie's Mum, Laura, also told the teacher to get ahold of herself. The audience loved her!
*
13. She was also a Vegas Show Girl!
Dancing was Hawn's first love.
Before she made it big, the actress spent a brief period as a Vegas Showgirl.
In August 1965, the star headed to Las Vegas.
She drove in her '59 Chevy convertible, with her little dog, Lamb-chop.
For Hawn, Las Vegas was the home of dancing.
She performed in five shows a week for three months at The Desert Inn.
She got lost several times on the way and even got a flat tire.
But she made it there in the end thanks to the help of a hitchhiker!
*
14. She Never Meant to Be An Actress
It was never Goldie's intention to be an actress, and least of all a comedic actress.
Her dream was to be a ballerina, or a Broadway chorus girl.
Never funny, whacky, Goldie Hawn we think of today!
But she just found that she was great at making people laugh!
It was a gift she held. So she honoured it, treasured it, and understood its power.
A gift she was given, which she thanks God for.
*
15. In Fact, She Almost Gave The Whole Thing Up to Become a Country Singer
https://www.youtube.com/watch?v=eqMj4Qr-4Rc
Early in her career, Hawn considered ditching acting to become a country singer.
In 1972, she recorded a country LP titled Goldie for Warner Bros, with the lead single called 'Pitta Patta.'
Country icons Dolly Parton and Buck Owens helped her with the album.
The album got good reviews, withone critic describing it as a "sweetly endearing country-tinged middle of the road pop record."
Fortunately for us, she opted for Hollywood stardom over Nashville.
But seriously, is there anything this woman can't do?
*
16. Goldie is a Her Real Name
It may sound like a cute nickname, or a stage name chosen to make her more memorable, but Goldie is actually Hawn's real first name.
She was named after her mother's aunt, which she explained during an Inside the Actor's Studio interview in 2008.
Her middle name Jeanne is also pretty unique.
Her nickname growing up was "Go-Go," which her grandchildren still call her.
They also call her partner Kurt Russell "Go-Gee."
*
17. She's An Award Winner
Back in 1997, Hawn was the recipient of the Women in Film Crystal Awards.
She won the award along with her co-stars from The First Wives Club.
These included Diane Keaton and Bette Midler.
The Crystal Award was established in 1977 to honour outstanding women who, through their endurance and the excellence of their work, have helped to expand the role of women within the entertainment industry.
More recent recipients of the award include Cate Blanchett and Nicole Kidman.
*
18. Her Films Haven't Always Been Huge Successes
In 2001 Hawn was reunited with former co-stars Warren Beatty and Diane Keaton for the comedy, Town & Country.
The film was a critical and financial fiasco.
It was budgeted at an estimated US$90 million.
The film opened to little notice and grossed only $7 million in its North American theatrical run.
The film's release date was delayed 13 times.
It only lasted four weeks in the cinemas, before crawling back out again.
*
19. She Believes In Mindfulness
She followed up her autobiography with the 2011, 10 Mindful Minutes.
The book dives into the importance of practicing meditation and mindfulness in the modern, tech-driven age.
Goldie believes in the power of keeping journals.
She says: "I think journaling is an important, intrinsic experience, and a lot of us don't spend enough time on it."
"It gives you a chance to understand what it is and how to be able to quiet your mind."
"And it also gives you an exercise in terms of how to engage yourself in a different kind of thinking—changing your negative thoughts to positive ones—ways in which you can do it."
*
20. She's Not A Big Fan Of Technology
Goldie believes we should spend less time away from our phones.
In an interview, Goldie said: "I think all of us are, on some level, addicted to our screens."
"Look, we go into restaurants, and people aren't talking anymore. They're texting."
"While they are sitting at a restaurant with each other."
"So we're losing this intimacy that we need to have as human beings. Because that's really who we are."
"Technology doesn't do it for us."
"And one of the reasons why it doesn't is because it doesn't connect us to a human being."
*
21. She loves her family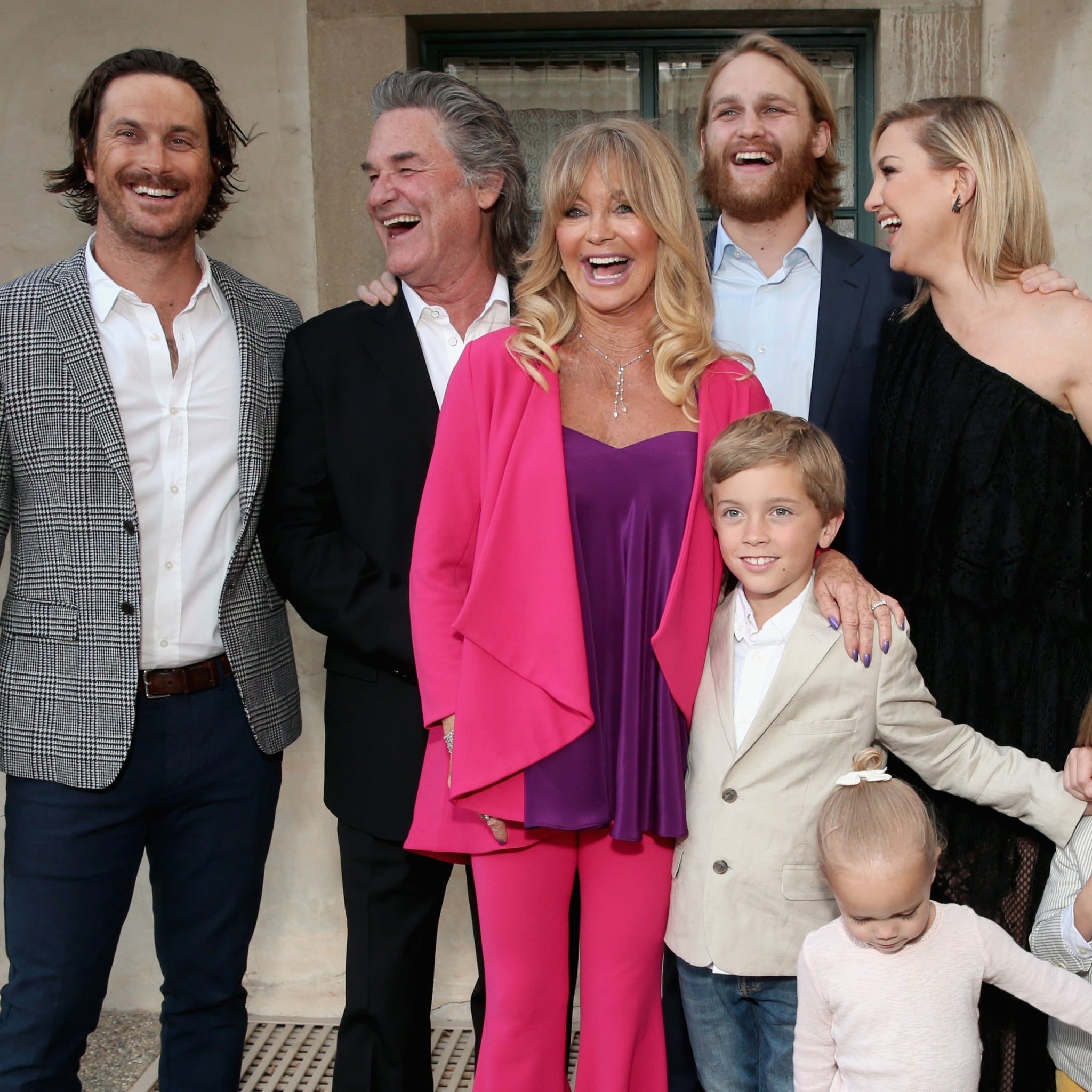 In 1992, Goldie Hawn spent most of her time with her Mother.
Her mother was very ill and Goldie spent the time with her and helping to care for her.
Goldie Hawn did this until 1994 when her Mother sadly passed away.
22. She went to school with some very famous people!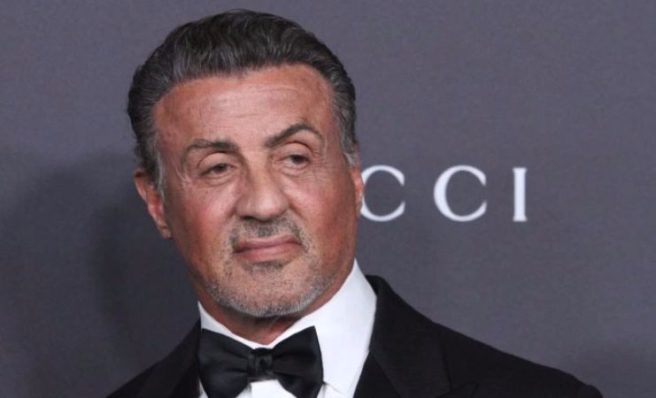 Goldie Hawn attended Montgomery Blair High School in Silver Spring, MD.
This is a highly regarded school and has been attended by many people who went on to have very successful careers.
Some of Goldie's classmates included Carl Bernstein, Ben Stein and none other than a certain Sylvester Stallone! That must have been some class to keep control of!
*
23. It is official just how sexy she is!
In 1995, Empire Magazine had a poll of the 100 sexiest stars in film history.
Goldie Hawn not only made the list bit managed a respectable 71st place.
Would you have placed Goldie Hawn higher in the list, or was this about right?
Personally we think she should have at least made the top 20!
*
24. It's not just Empire that thought she was Sexy!
Empire Magazine is not the only one in which she made an impact.
Goldie Hawn was regarded as one of the sexiest women alive for a number of years and was very hot property in Hollywood in the 80s and 90s.
This was recognised by a certain Hugh Hefner, and in 1985 she posed on the cover of Playboy at the age of 39!
*
25. She's a devout Buddhist
Goldie Hawn is a devout Buddhist and follows the religion carefully.
In April 2004 she was honoured with the chance to meet the Dali Lama.
She introduced His Holiness at the "Tribute to the Dali Lama" concert at the Orpheum Theatre in Vancouver.
26. Private Benjamin is officially a great character!
Premier Magazine did a ranking of the 100 Greatest Movie Characters of All Time.
Goldie Hawn made the list as Judy Benjamin from her fantastic film, Private Benjamin.
Judy Benjamin was ranked at number 70 in the greatest movie characters of all time!
*
27. She has a home for every situation!
It must be awful when you want to impress guests but the house just isn't right, what can you do?
Well that's no issue for Goldie Hawn! She has homes in Vancouver in Canada, Pacific Palisades in California, Palm Desert in California and Snowmass Village in Colorado.
She'll never be short of somewhere to entertain her guests and make sure everything is just right!
Are you a big fan of Goldie Hawn? which is your favourite movie she's been in, and what was her best on-screen character? Let us know all your thoughts and memories in the comments section as always!
*