Remember this movie? It came out in 1995 and it was directed by Kevin Smith (Silent Bob). This is the kind of movie that turns into a cult classic over time because it was so simple and also hilarious! There were also lots of nods to other popular franchises, including Star Wars, which always helps to garner fans.
A lot of people think that it wasn't as good as Kevin's first movie, 'Clerks' however, time has proven this wrong because plenty of people hold this movie dear to their heart. We'd love to know which you prefer, personally it'sall about Mallrats for me out of the two, but which is your favourite of the two?
Without further ado, let's take a look at what all of these memorable characters looked like then compared to what they look like now and what they have been up to since, there may be a few surprises in here, especially for Walking Dead fans….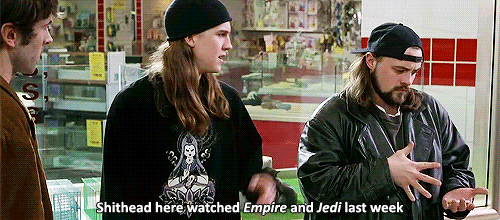 1. Brodie Bruce – Jason Lee.
He lives in his mom's basement and his girlfriend just broke up with him. This was his first major role, but it really didn't show as he pulled it off perfectly and played the role with aplomb.
Jason Lee went on to work in numerous other movies and TV shows, and has also lent his considerable voice talent to many popular franchises. Lee starred in Dogma, Vanilla Sky and as Earl in My Name is Earl. He has also starred as a voice talent in The Incredibles as Buddy/Syndrome, American Dad and We Bare Bears. Looks like he's keeping busy and will be for some time to come yet.
2. T.S. Quint – Jeremy London.
He plans to propose to his lady and then she breaks up with him due to his jealousy about her appearing on a dating show. Another actor who took the role and really made it his own, playing the part of Quint perfectly.
Jeremy London was also in the TV series, 'I'll Fly Away' and in the movie, 'Dazed and Confused'. Since Mallrats, London has starred in 7th Heaven, The Divided, Scavengers and The Dream Factory. He is also set to appear in Mallbrats, a TV series in which he will reprise his role of T.S Quint – we can't wait!
3. Rene Mosier – Shannen Doherty.
The main female lead in the film, Shannen Doherty was hot in this role and brought some real sex appeal to the movie, coupled with a sense of innocence at the same time, and she played the part wonderfully.
We know Doherty from her TV series, 'Beverly Hills, 90210', and she also had some roles in movies such as 'Girls Just Want To Have Fun' and 'Heathers'. Following this, Doherty went on to star in Charmed, Mari-Kari, Blood Lake: Attack of the Killer Lampreys (yep, I missed that one, too!) and has just completed several new projects including How to Make a Deal With The Devil.
4. Brandi Svenning – Claire Forlani.
Another female star that added some much needed sex appeal to the film, and it's a tough one on who was the more popular with fans between Forlani and Dohert – who was your favourite? What we do know is that we can't imagine anyone else taking on the role of Brandi and playing it so well, as she went on her father's new dating show as a favor to him and lost her boyfriend in the process.
Forlani previously played in 'Police Academy: Mission to Moscow'. Since then, however, she has gone on to star in projects as diverse as 'Meet Joe Black', the massively underrated 'Mystery Men', CSI: NY as Dr. Peyton Driscoll and the reboot of the hit show Hawaii Five-0 as Alicia Brown. Forlani has proven she is very versatile and extremely talented and we hope she continues to grace our screens for many more years to come.
5. Shannon Hamilton – Ben Affleck.
Ben Affleck and Kevin Smith have been long time friends and so seeing him in a film directed by Kevin was no surprise, and it was even less surprise when Affleck went on to star in another Smith film, Dogma a few years later – which do you think was his better role?
Affleck has gone on to have a very successful career, starring in Good Will Hunting, Daredevil, Pearl Harbour, He's Just Not That In To You, and as Bruce Waye and Batman in Batman V Superman and Justice League. Affleck has had mixed reviews as Batman, and is set to reprise the role at least 2 more times – good thing or bad? Let us know your thoughts!
6. Gwen Turner – Joey Lauren Adams.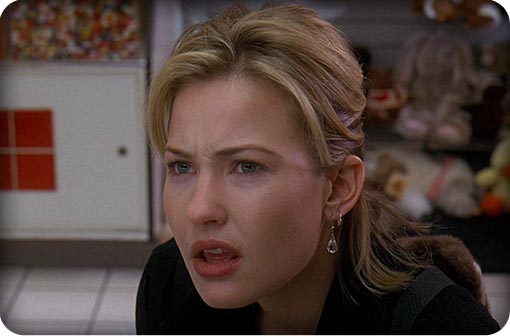 She played one of Brandi's friends in Mallrats, and so helped to balance out the largely male cast with an extra female character giving the film a much more balanced feel, and she played the role very well.
Adams has gone on to have a good and successful career as an actress, appearing in many different projects including Chasing Amy, Veronica Mars, United States of Tara and Still The King. Adams is a very talented actress and we expect her to appear in many more productions over the coming years!
7. Jared Svenning – Michael Rooker.
He was starting a new dating game show and wanted his daughter to appear on it. He also had a bad experience when he ate a chocolate covered pretzel in the film, and his character was not very well following this….
Rooker is a very recognisable actor and a real talent, proving he can take on any role. He starred in Cliffhanger alongside Sylvester Stallone, Slither, Henry: Portrait of a Killer, The Walking Dead as Merle, which he played really well, and of course as Yondu in the Guardians of The Galaxy films, "I'm Mary Poppins, Y'all"!!!
8. Jay – Jason Mewes.
This guy is always next to 'Silent Bob' in the movies and in real life! The pair are pretty much inseparable and are a fantastic part of the film.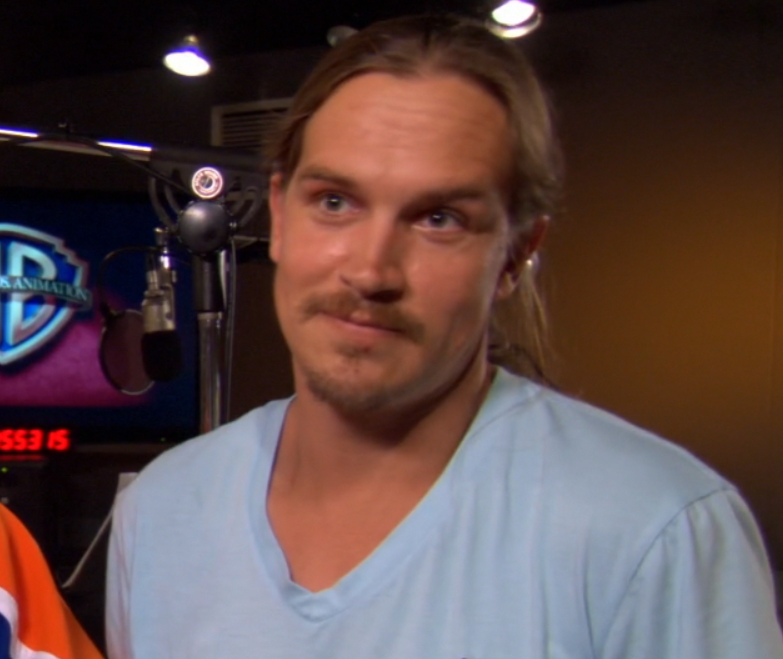 Mews has gone on to play Jay in every Kevin Smith film since, and there have been a few! He has also starred in a variety of other projects including R.S.V.P, Vengeance, Todd and the Book of Pure Evil, The Night Crew, and Daredevil, proving he is very talented and can stand on his own two feet when he needs to!
9. Silent Bob – Kevin Smith.
He starred in this film as Bob, who never says anything, but has some of the best moments in the film. The look on his face when he thinks he has discovered how to use "The Force" is priceless and laugh-out-loud funny!
Kevin Smith has gone on to star in all of his own films, whilst also writing and directing them. Smith has starred in some projects that weren't his own, but still has several new projects of his own in the pipeline, including Mallbrats and Jay and Silent Bob Get a Reboot – we can't wait!!
10. William Black – Ethan Suplee.
He was the one who struggled to see the picture in the Magic Eye optical illusions at the mall, and seemed as though he was not necessarily the very brightest spark in the plug.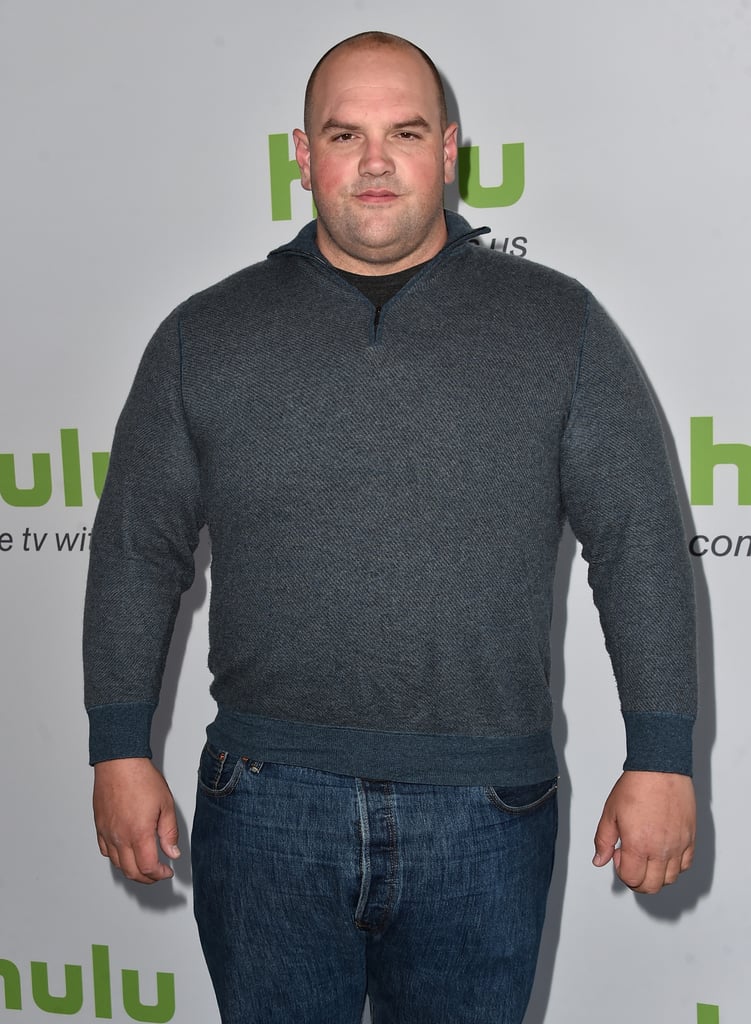 He also had a recurring role in 'Boy Meets World'. Afterwards, he appeared in Kevin's other movies, 'Chasing Amy' and 'Clerks II', plus some other films like, 'American History X' 'Blow' 'The Butterfly Effect' 'Art School Confidential' and 'The Fountain'. He's also well known for his role in, 'My Name Is Earl'.
Are you a Mall-rats geek, and are you also a fan of Kevin Smith's other works? Which are your favourites and why? Let us know all your thoughts in the comments as always!