Do you remember Crocodile Dundee?
Well this year sees the release of "Dundee – The Son Of A Legend Returns Home" in which Mick "Crocodile" Dundee's son comes to Australia to hunt down his father after he gets lost in the outback and has some big name stars such as Russell Crowe and Isla Fisher making an appearance.
The original film was released on 30th April 1986 in Australia and on 26th September in the US.
It was the second-highest-grossing film of that year and went on to do the same worldwide, with an estimated 46 million tickets sold in the States.
Interestingly, there are two versions of this film: the Australian version and the international version.
[adunit mobile="RTK_dVa8″]
In the international version, much of the Australian slang was replaced by more commonly understood terms and was slightly shorter.
The idea for the film came to Paul Hogan when he was in New York.
He thought about what it would be like if a Northern Territory bushman arrived in time. He said:
"There's a lot about Dundee that we all think we're like; but we're not, because we live in Sydney.
He's a mythical outback Australian who does exist in part—the frontiersman who walks through the bush, picking up snakes and throwing them aside, living off the land who can ride horses and chop down trees and has that simple, friendly, laid-back philosophy.
It's like the image the Americans have of us, so why not give them one?… We've always been desperately short of folk heroes in this country.
Ned Kelly is pathetic. So are the bushrangers."
https://giphy.com/gifs/movie-night-wPsgFr8PKECzK
[adunit mobile="RTK_wCZW"]
So what better time to look back at the cast of the original films and how they look now and what they've been up to since filming those classic movies?
11. Paul Hogan – Mick 'Crocodile' Dundee
Mick "Crocodile" Dundee was one of those amazing and memorable characters from one of the great movies of the 1980s.
[adunit mobile="RTK_z9hm"]
He had a massive personality and was a very caring character at heart, but also very funny and not afraid to get in to a scrap when he needed to either!
With his best mate Wally by his side he could cope with anything the Outback had to throw at him.
Paul Hogan is 79 this year so he has aged quite a lot since filming the Crocodile Dundee films, he also never starred in too many other films, but he married co-star Sue Charlton after filming Crocodile Dunee, though she filed for divorce in 2013 citing irreconcilable differences.
[adunit mobile="RTK_dVa8″]
10. Linda Kozlowski – Sue Charlton
Playing the American reporter, Linda Kozlowski, Sue Charlton was the reporter who came to Australia to write a piece about the legend that was "Crocodile Dundee" and ended up finding love in the form of Mick Dundee.
She then took him to America in the first film before returning to Australia with him in the second.
[adunit mobile="RTK_wCZW"]
Sue Charlton appeared in a few films around the same time as the Dundee movies, but never really made a proper career of her acting, she still looks amazing today though!
[adunit mobile="RTK_z9hm"]
9. John Meillon – Walter "Wally" Reilly
Wally was Mick Dundee's best friend and his rock when it came to supporting him in the Outback even if he wasn't necessarily the brightest spark out there. John Meillon played the part of Wally perfectly and added some great comedy relief to the films.
He began his career in acting at the age of eleven in the ABC radio serial "Stumpy."
Meillon joined the Shakespeare Touring Company when he was sixteen.
[adunit mobile="RTK_dVa8″]
Like most actors of his generation, from 1959 to 1965 he worked in England. Whilst in the country he stayed away from Australian roles. He said that he learnt discipline while working in theatre and that television was not a good a medium for training.
Sadly John Meillon passed away just a year after filming Crocodile Dundee 2 following a prolific acting career in Australia.
[adunit mobile="RTK_wCZW"]
8. Mark Blum – Richard Mason
Richard Mason was played perfectly by Mark Blum, he was the rich boyfriend of Linda Kozlowski and took a lot of pleasure in belittling Mick Dundee when he could, largely because he was clearly threatened by the relationship Mick was building with his girlfriend.
Mark Blum won an Obie Award for his performance as Al in the Playwrights Horizons production of Albert Innaurato's Gus and Al.
[adunit mobile="RTK_z9hm"]
He also appeared in Neil Simon's Lost in Yonkers, Gore Vidal's The Best Man and Richard Greenberg's The Assembles Parties.
In 2013, he appeared as Max in the Primary Stages production of The Model Apartment. Blum currently is on the faculty of HB Studio in New York City.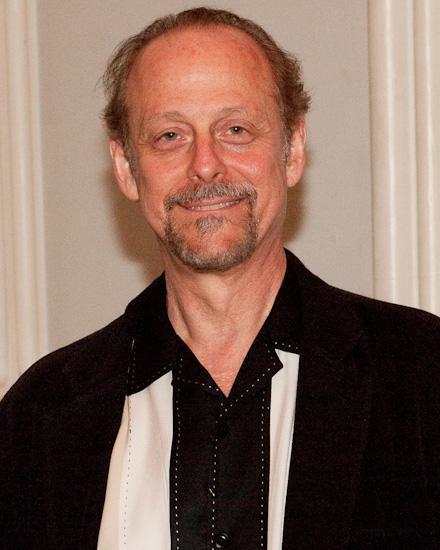 [adunit mobile="RTK_dVa8″]
7. Steve Rackman – Donk
"I don't need a gun, I've got a Donk" – what a classic line!
Donk was one of Mick Dundee's hard friends who, no matter how hard you punched him would never spill his pint. However, one little kiss from Mick and that pint went everywhere!
Rackman was born in the United Kingdom, and worked as a doorman before he became a professional wrestler.
[adunit mobile="RTK_wCZW"]
He migrated to Australia in his teens, where he wrestled for World Championship Wrestling (Australia) on the channel Nine Network from 1973 to 1978.
Rackman has also had a career as an Australian wrestler going by the name of Steve "Crusher" Rackman!

[adunit mobile="RTK_z9hm"]
6. David Gulpilil – Neville Bell
Playing one of the indigenous Aborigines who was a close friend of Mick Dundee's, David Gulpilil's character of Neville Bell had a lot of the skills you would expect from an Aboriginal tribesman, but still couldn't navigate round tree in the dark!
As a young boy, Gulpilil was an accomplished hunter, tracker and ceremonial dancer.
Unlike many Indigenous people of his generation, Gulpilil spent his childhood in the bush, outside the range of non-Aboriginal influences.
[adunit mobile="RTK_dVa8″]
His skin group totemic animal is the eagle and his homeland is Marwuyu.
The actor knew several indigenous languages and added English to the languages he could speak after appearing in his first film.
Gulpilil has had a few legal issues relating to drink and a violent assault he has still continued to act to this day.
[adunit mobile="RTK_wCZW"]
5. Reginald VelJohnson – Gus
And then we have Gus the limo driver! One of those side characters who manages to make a big impression on the movie, especially when he removes the boomerang from the back of his Limo and uses it to take down a bad guy for Mick!
The actor was born Reginald Vel Johnson on August 16, 1952 in Queens, New York.
VelJohnson used to attend Benjamin N. Cardozo High School where he was classmates with George Tenet, and porn star Ron Jeremy.
[adunit mobile="RTK_z9hm"]
Before embarking on an acting career, he changed his name from Reginald Vel Johnson (his birth name) to Reginald VelJohnson. He later said he changed the spelling, "because I wanted a name people would remember."
Reginald VelJohnson has had a prolific career as well, appearing in numerous films and TV shows and he continues to act to this day.
[adunit mobile="RTK_dVa8″]
4. Gerry Skilton – Nugget
Skilton is definitely best known for playing the character Nugget in all three of the Crocodile Dundee series of films: Crocodile Dundee, Crocodile Dundee II, and Crocodile Dundee in Los Angeles.
With permission from Paul Hogan, he reprised the character in 2010 for a proposed outback-adventure reality series Nugget Gets A Life which he self-financed and had hoped to sell to a network.
[adunit mobile="RTK_wCZW"]
Among other roles, Skilton played Wayne Churchill in the 1986 Australian mini-series Cyclone Tracy, Corporal Andy Crilley (the ship's cook) in the 1989 British/Australian mini-series The Heroes and Reggie Muddle in the 1996 Australian film Mr. Reliable.
[adunit mobile="RTK_z9hm"]
3. Richard Singer – Con

Singer has worked steadily in the decades since Dundee.
He has been in Dynasty: The Making of a Guilty Pleasure (2005), Crownies (2011) and Water Rats(1996).
[adunit mobile="RTK_dVa8″]
It most notable work since is perhaps on the TV series The IT Crowd.
[adunit mobile="RTK_wCZW"]
2.

John Snyder – Pimp
Snyder only appeared in the original Crocodile Dundee. His career was already staring to take-off before he landed the role as Pimp
The same year as the film was released, he appeared as Vito in Sid and Nancy, Miles in No Mercy, and guest appeared on the shows Knight Rider and Crime Story.
He went on to appear in many TV shows and movies and currently has over 120 acting credits to his name.
[adunit mobile="RTK_z9hm"]
Syder really found his niche in the voice acting world. He has done quite a bit of work in the English versions of Japanese animation shows, as well as, on multiple video games.
Every so often he still likes to perform in stage plays. He has certainly aged well and we hope to see him in front of the camera again soon.
[adunit mobile="RTK_dVa8″]
1. Terry Gill – Duffy
Gill had a very successful career after the Dundee films.
The actor has had recurring roles on The Flying Doctorsand Neighbours. He was also well known for playing Santa in Australia's annual Carols by Candlelight.
[adunit mobile="RTK_wCZW"]
Gill also played Santa for 27 years, one after the other. He and his wife ran 'The Tivoli Theatre Restaurant' in Melbourne, which hosted many well-known performers. Sadly, at the age of 75, Gill lost his battle to lung cancer, in 2015.
The original film out of the three instalments is the only one in which he appears.
He appeared in TV series The Story of Johnny O'Keefe and Palace of Dreams, as well as, in the film Bliss.
[adunit mobile="RTK_z9hm"]
Have any of these surprised you with how they look today? Has it surprised you just how good Sue Charlton still looks now, or how much Paul Hogan has aged – does seeing Mick Dundee looking like that make you feel incredibly old yourself? Let us know in the comments as always!