Ah, the Happy Meal. A staple of every kids' diet for decades and a nice, easy way to keep them happy on a day out, so they do exactly what they say on the box! And it's not just about the food, oh no. It's about the toy that comes inside the box that makes them so great.
Often based on current high-profile entertainment, such as the latest big animated film or video game, they change all the time so that they don't get old, and they try to stay current and up to date, so you have to give them their due for that!
But did you know that it's worthwhile getting these and keeping hold of them? Old Happy Meal toys have started to become very collectible, especially if you have a full set of them! We're going to take a look back at what have become some of the most sought-after and that have sold for a mint on eBay!
15. Hot Wheels
Coming out in 1983, kids have always loved anything with wheels and the Hot Wheels collection for the Happy Meals were no exception. They can now fetch up to £30 each and there were 14 of them to collect in total!
14. Clone Wars (Box)
That's right, this one isn't even about the toys! The Star Wars series The Clone Wars was the inspiration for a run of Happy Meals back in 2008, and saw a variety of cool toys given away. However, the box itself has become the collectible this time, and is worth up to £37 alone!
13. Transforming Food
These were released twice, in 1987 and 1989 and were pretty cool, as they portrayed food that could transform! These weren't based on anything in particular per se but were capitalising on the success of Transformers and Go Bots that were around at the time. These bad boys can fetch up to £52 each!
12. Potato Head Kids
These were a bit unusual, but kind of cool in their own wacky way. This one isn't about the individuals, but if you have a complete set then this could fetch you up to £75!
11. Jerry The Minion
Coming out in 2013 on the back of Despicable Me 2, Jerry seems to have been a harder one to collect and is a lot of people's favourite. If you have an unopened Jerry the Minion then it could fetch you as much as £90!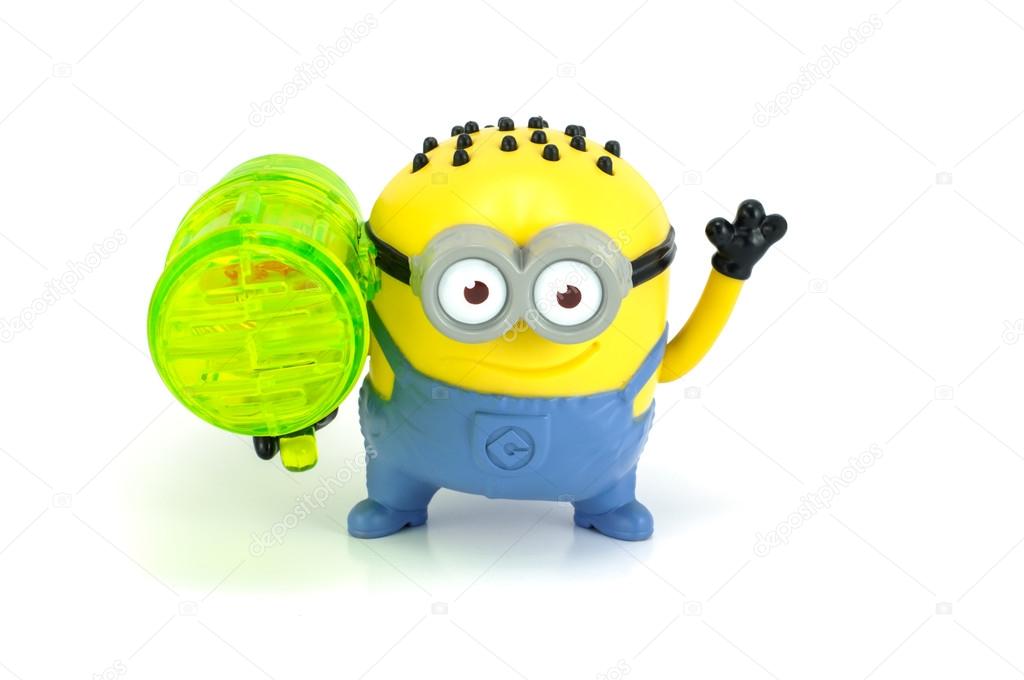 10. Furby
Furbys were massively successful when they came out, and in 2000 McDonalds capitalised on this by using them for their Happy Meals. The clippable Furby in its packaging can now fetch you up to £90 – do you have one of these hanging around anywhere?
9. Snoopy
Peanuts has been incredibly popular for decades and in 2000 McDonalds released a 50th anniversary set of Peanuts toys in their Happy Meals. It seems that everyone loves Snoopy! A set of the Peanuts toys can fetch you up to £135!
8. 101 Dalmatians
These were released a long time ago, back in 1996 to tie in with the live-action version of 101 Dalmatians. If you're lucky enough to have all of them, then the set can fetch you up to £165 – or you could skip out the middle man and just buy a new fur coat!
7. Super Mario
Back in 1994 and again in 1998, Super Mario was the basis of the Happy Meals toys, and both times they proved incredibly popular. The plumber bros and their friends and enemies have been insanely popular for a long time, and the set of these toys can fetch up to £187!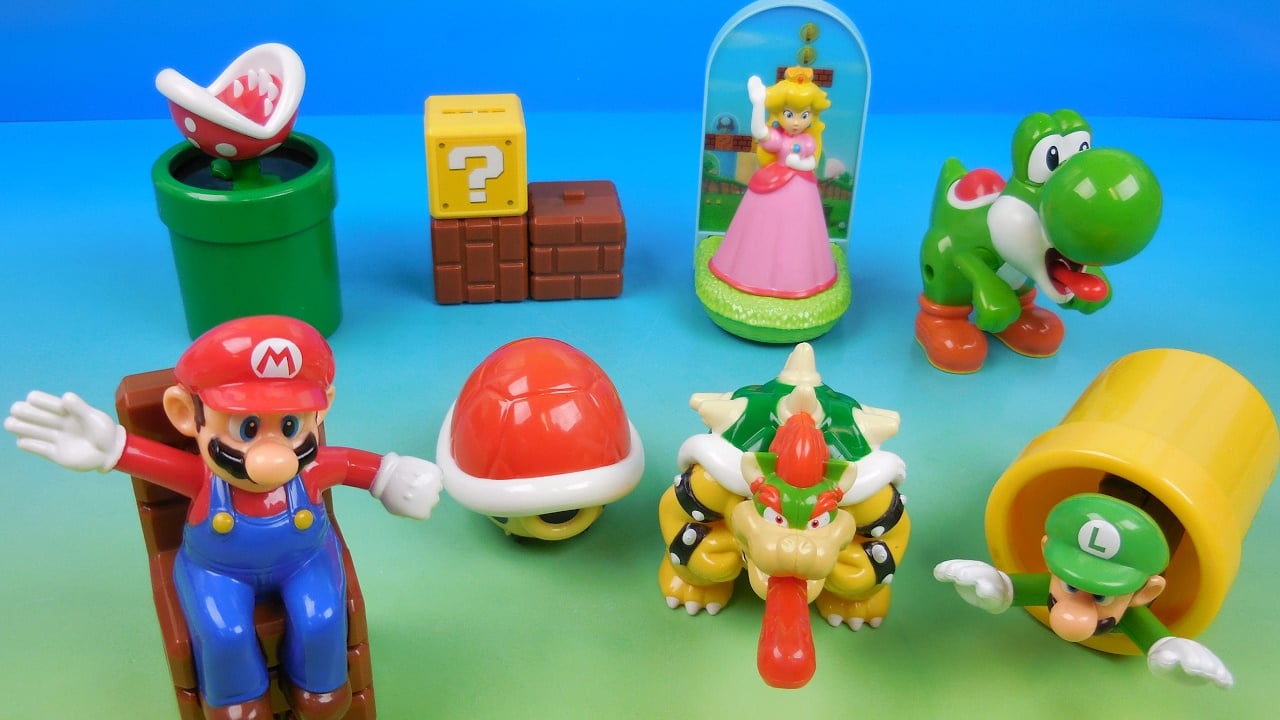 6. Fraggle Rock
From the Henson Group that brought us The Muppets and The Dark Crystal, Fraggle Rock was a hugely popular kids show and had some weird, wonderful and vibrant characters. It's clear these remain popular as a set of these sold for £225 recently!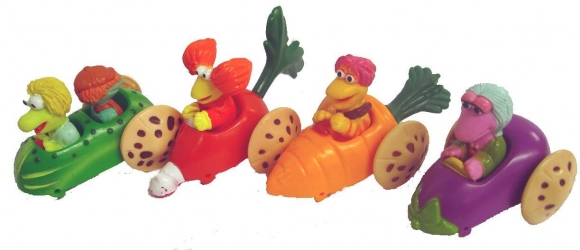 5. Inspector Gadget
Based on the film version rather than the cartoon, these were released in 1995. Inspector Gadget was a popular character who had a suit that could do all sorts, including stretch his limbs, fly with a helicopter hat and all sorts of other wonderful things! If you still have an Inspector Gadget in its packaging it can fetch up to £263!
4. Power Rangers
The Mighty Morphin' Power Rangers were a huge hit, and every few years they seem to do the rounds again, and never seem to go away for good – we're not sure if this is a good thing or not! These toys were released in the height of Power Rangers mania in 1994 and a full set has sold for up to £263!
3. Robots by Diener Keshi
These were released in 1979, so they are now very rare to have, but if you have managed to keep hold of a set of these wacky robots, then you could be sat on up to £300 for the set! Check those old boxes we all have around the house and see what you can find!
2. Underwater Monsters
These were from the same series as the Robots at number 3, these Underwater Monsters can fetch a similar price as their robot bretheren, and have seen them fetch up to £300 for the set! Who would have thought something like this could be worth so much!
1. Ty Beanie Baby Boos
Much rarer than their toy-shop cousins, these Beanie Babies were given away with Happy Meals in 2000 and have become very collectible since. A set of these rare toys can fetch you up to £338, and they weren't that long ago so there must be plenty of them lying around still!
How many of these did you collect at the time, or did you help your kids collect? Have you still got any lying around? The lesson in all of this is don't open the toys when you have them, try and collect the full sets and keep them in good condition and safe where you know where they are. In 10 years you could be sat on a small fortune!