If you're a nineties child, then you will remember gathering up all your spare Pokemon cards in your pocket, taking them to Primary School and then spending all break and lunch on the playground frantically swapping them, trying to get something good from your mediocre Jigglypuff.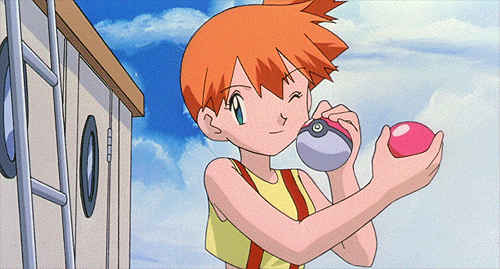 *
As the years went by, most of our cards were resigned to the attic, stuffed in a folder in the shed, passed on to the younger generation or even worse…thrown in the bin! (just the thought of that makes me sick.)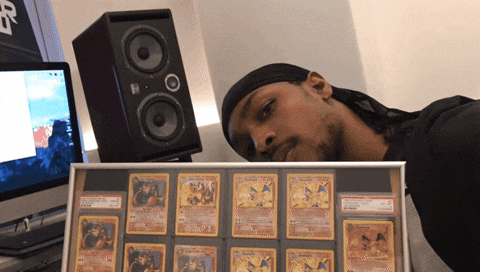 Well, it's about time that you looked in that loft to see where you left them, because some cards are worth a small fortune. To help you know if you're in the money, we've compiled a list of the top ten rarest Pokemon cards and how much roughly you can expect to get for them!
[rtk_adunit_top]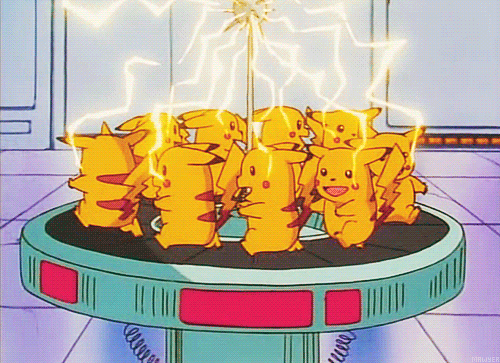 As they say…gotta catch em' all!
10. Pokemon EX Cards
These Pokemon cards are very artwork-heavy, a variant of the traditional card series. The early EX Cards were actually printed in black and white. With these cards, you are looking for the EX symbol at the top of the cards. This denotes it's a version that is more collectable.
[rtk_adunit_middle]
The cards aren't very hard to find, but there are a few that are rising to the forefront of rarity, such as Mew EX, Lugia EX and Doix EX. These cards are fetching between $25 – $40.
*
9. Gold Star Cards
[rtk_adunit_bottom]
These cards are a fan favourite, and feature the art of illustrator Masakazu Fukuda. A feature of his work is that he often has Pokemon breaking the boundaries of their usual character window, with parts of them reaching out of this frame. These cards can sell anywhere between $40 – $100, with graded cards fetching prices of $200 and more.
[rtk_adunit_top]
*
8. Souther Island Card Collection
These are an interesting and unique set of Pokemon cards, that came in their own folder. The folder came with 18 cards, which are known at the Rainbow and Tropical Island sets. They were released in Japan as a film advertising project. The cards fit together to make a picture and a complete set can fetch several hundred dollars when sold.
[rtk_adunit_middle]
*
7. Tropical Mega Battle Legendary Bird Phone Card
We highly doubt that you've got one of these lying around in your collection, but it's worth a look! This promotional card is slightly longer than the tradition Pokemon card, and the print is closer in size to a traditional Japanese phone card. The image on the card serves up Articuno as depicted by Ken Sugimori. Want to add it to your collection? You should expect to part with roughly $1,200 based on past sales.
[rtk_adunit_bottom]
*
6. Magikarp Tamamushi University Promo Card
[rtk_adunit_top]
This was released as a promotional card only in Japan. The card was a prize that started as part of the Tamamushi University Hyper Test campaign in 1998. It focussed on primary-school children and challenged them with a series of tests which if they passed, qualified them for an invitation to a two-day conference in Osaka. The players then battled as groups to qualify for the second day. The winners took home this card at the end of the conference. Some estimates put the value of the card as high as $3,700 to $4,500.
[rtk_adunit_middle]
*
5. Charizard First Edition
It's the card everyone wanted in the primary school playgrounds. No one would swap him, unless for a whole bunch of other shinies, and even this was rare! Because of the image of Charizard on the original Pokemon Red game, he is linked to the Pokemon brand almost as closely as Pikachu. Because of this popularity and the fact that a good condition first edition card is very sought after, a first edition shiny Charizard can command anything between 3-5 thousand dollars.
[rtk_adunit_bottom]
*
4. Pokemon Snap Best Photo Contest Cards
These cards originated from the Pokemon Snap Nintendo 64 game. It was created as a promotional contest alongside the game's release. Players were encouraged to take snapshots of the actual game, considering the premises of the game was to go around and take great pictures of Pokemon. Judges evaluated the photos, and the winners that were chosen had their work printed on special cards that acknowledged them as the card's artist. Very few were ever made, and some cards have sold for over $8000, with Gyarados being particularly sought after.
[rtk_adunit_top]
*
3. Trophy Pikachu Trainer Number 1 Card
During the qualifying round of the first Japanese Pokemon Card Game Official Tournament. The qualifying round was held on the first of the two days. It was at the Makuhari Messe convention centre in China, on June 14th-15th 1997. It represents the first of the legendary "Trainer" Cards given to competition winners and has a value to prove it.
[rtk_adunit_middle]
*
2. Prerelease Shiny Raichu
Now this is a card that you just might have in your collection. I swore that I had one at some point, but I can't find it. They were printed with the dark black 'Prerelease' text in the corner of the card's character image. It was first printed to showcase the then-upcoming Jungle series of cards. Many believe that only 121 copies were ever printed, and 100 of those were destroyed, leaving only 21 in existence. They have fetched up to $10,000 in the past.
[rtk_adunit_bottom]
*
1. The Pokemon Illustrator Card
This is the holy grail of all Pokemon cards! It is also known as the Pikachu Illustrator card. It is a trainer card and an unnumbered promo card which was awarded, and not able to buy. It was given as a reward for those who had a winning entry in a series of Japanese Pokemon Card Game Illustration contests. Only 39 of them were ever handed out, and experts think that fewer than 6 now exist. One of these cards has sold for $20,000 publicly. The more recent asking price on eBay for a graded PSA 9 mint example was $100,000 which made news around the world.
[rtk_adunit_top]
It is the only card with the pen symbol in the bottom right corner and the only one to feature a double star. If you have this, then count your lucky stars, because you've practically won the lottery.
[rtk_adunit_middle]
*