Matilda was one of Road Dahl's most popular books and in 1996, a film version was released starring Mara Wilson as the super-intelligent bookworm Matilda, plus Danny DeVito and Rhea Perlman as her selfish, unloving parents.
The film performed well at the global box office and ended up doubling its $36,000,000 budget thanks to international ticket sales. The hilarious performances of the cast members and the film's special effects and soundtrack helped to turn the movie into a 90s childhood favourite.
Let's take a look at what the cast of Matilda cast are up to…you'll be surprised at how different some of them are now!
1. Matilda Wormwood – Mara Wilson
Every little girl in the 90s wanted to be like Matilda – who wouldn't want extra-sensory powers that only you could use?!
Everyone wanted a red bow in their hair after watching Matilda.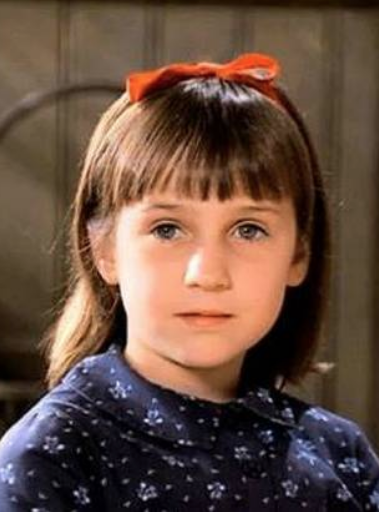 When Mara Wilson was cast as the talented young bookworm, the child actor was already well-known to audiences from her roles in Miracle on 34th Street (1994) and Mrs Doubtfire (1993).
[adunit mobile="RTK_dVa8″]
Mara then starred in Thomas and the Magic Railroad (2000) before taking a decade-long break from acting.
Although it's been 22 years since Mara starred in the film, she's still rocking the fringe hairstyle.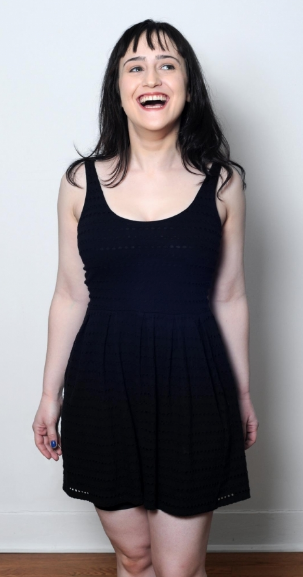 She has recently done voice acting for the popular Netflix series Bojack Horseman but now wants to focus on her writing career. In May 2013, Wilson wrote a popular article voicing her opinion on why some child actors turned to drink and drugs as they got older.
[adunit mobile="RTK_wCZW"]
Mara Wilson is a delightful storyteller and depicts her journey as a child actress to Hollywood dropout in one of her books 'Where Am I Now? True Stories of Girlhood and Accidental Fame'.
It's safe to say that no-one is going to be forgetting this face any time soon.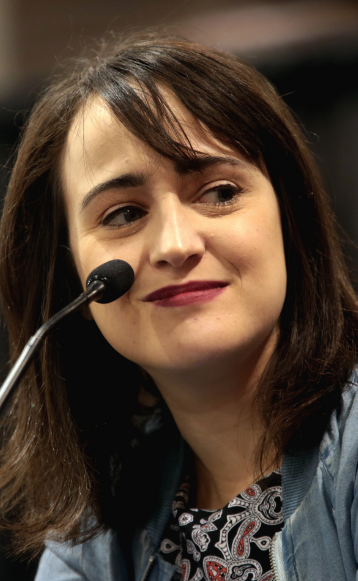 In late 2013 she confirmed that her days of film acting are over, so sadly she won't be returning to the big screen any time soon. You can keep up to date with Mara's recent writing by subscribing to her substack Mara.substack.com.
[adunit mobile="RTK_z9hm"]
2. Mr. Wormwood – Danny DeVito
Danny DeVito was perfectly cast as the creepy car salesman Mr. Wormwood, the father who had no time at all for his poor daughter and instead spent his days conning customers out of their hard-earned cash.
Remember the scene involving a hat and some suspiciously strong superglue?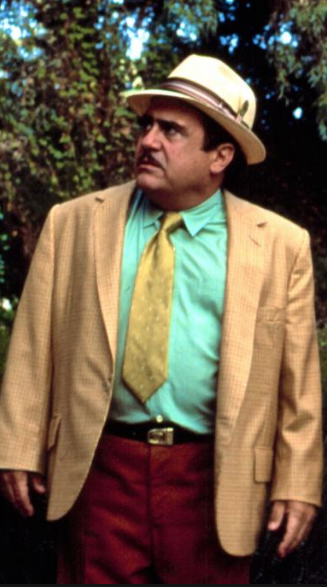 He was a dodgy wheeler-dealer, almost like an American version of Del Boy!
[adunit mobile="RTK_dVa8″]
Of course DeVito was already well-known to audiences thanks to his long and varied career in the world of acting. DeVito is an incredibly talented character actor and has had more than 125 roles during his time in show business.
Still donning the moustache.
His more recent roles have included parts in Hotel Noir, All The Wilderness and It's Always Sunny in Philadelphia, in which he plays Frank Reynolds.
[adunit mobile="RTK_wCZW"]
DeVito also currently has 5 projects in various states of production so isn't slowing down!
DeVito's performance in Matilda was second to none.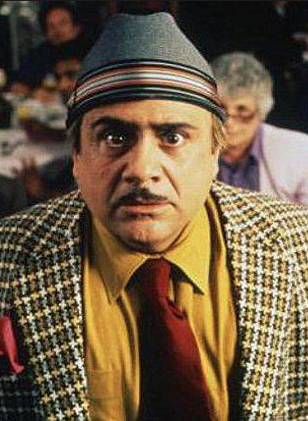 He recently starred in the play The Price in 2017, and his performance earned him a Tony award nomination for Best Feature actor.
[adunit mobile="RTK_z9hm"]
3. Mrs. Wormwood – Rhea Pearlman
Danny DeVito's real-life wife Rhea Pearlman played his on-screen spouse in Matilda and was just as unloving and uncaring towards their daughter as her evil husband.
Some of her on screen outfits were a little questionable at times.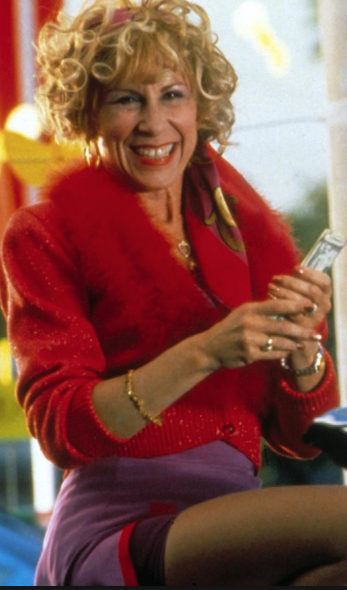 The tacky Mrs Wormwood was always much more interested in her own life than that of her child's but eventually did the right thing at the end of the film by letting Miss Honey adopt Matilda.
[adunit mobile="RTK_dVa8″]
Pearlman was already well-known to audiences for her time on the long running Cheers (a programme in which she acted alongside her husband once again) as Carla Tortelli.
The DeVito and Pearlman marriage is still going strong after 36 years!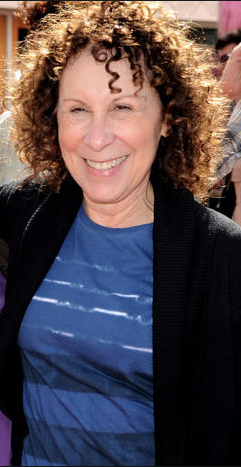 Pearlman was already well-known to audiences for her time on the long running Cheers (a programme in which she acted alongside her husband once again) as Carla Tortelli.
[adunit mobile="RTK_wCZW"]
Since her performance in Matilda she has continued to act regularly, appearing in the likes of Love Comes Lately, The Sessions, Me and My Grandma and The Mindy Project.
You will always see Pearlman rocking these iconic curly locks.

She has even found the time to write an illustrated children's series called Otto Undercover, and this year she appeared in the comedy film Half Magic starring Heather Graham.
[adunit mobile="RTK_z9hm"]
4. Miss Trunchbull – Pam Ferris
Pam Ferris' terrifying portrayal of the evil headmistress, Miss Trunchbull, freaked out a whole generation of 90s kids who were terrified about being sent to the Chokey.
We all know a teacher which we would compare to Miss Trunchbull in school.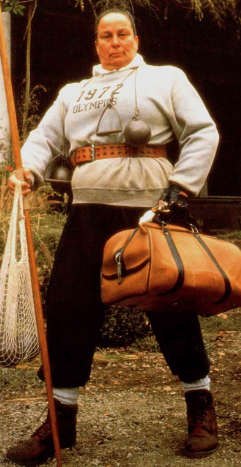 Miss Trunchbull was everything a teacher shouldn't be – she had no qualms making her students suffer, no matter how young they were, or how vicious her discipline was!
[adunit mobile="RTK_dVa8″]
Pam Ferris is actually a famous Welsh actress who helped to continue the trend in Hollywood for baddies with British accents, and Matilda was her first major role in an American movie.
Looking much more feminine in her own attire.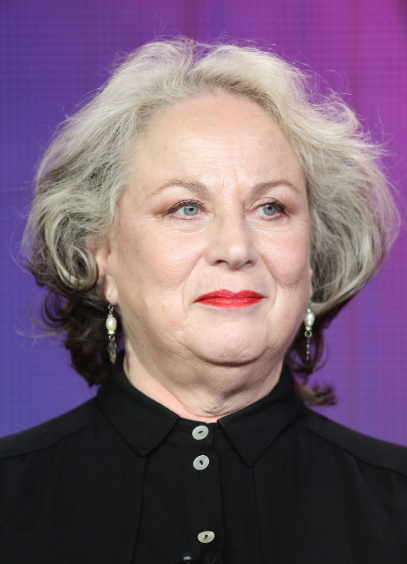 Since Matilda, Ferris has appeared in some major hits on both the big and small screen including Harry Potter and the Prisoner of Azkaban, Rosemary and Thyme, Luther and Call the Midwife.
[adunit mobile="RTK_wCZW"]
Ferris currently takes residence in Kent, South East England and is now 70 years old.
Dropping the terrifying facade behind the scenes.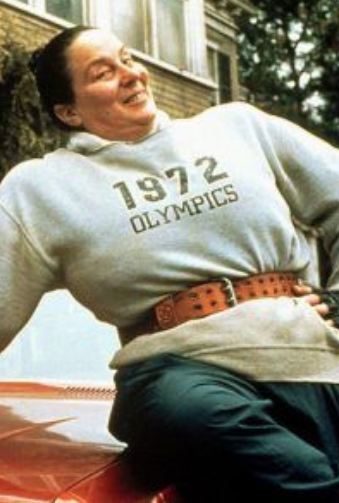 Since her departure from Call the Midwife Ferris has no future plans to return to the world of acting.
[adunit mobile="RTK_z9hm"]
5. Amanda Thripp – Jacqueline Steiger
Jaqueline Steiger plays the cute little blonde girl who gets in trouble for her pig-tails.
Steiger was definitely the cutest kid of the cast.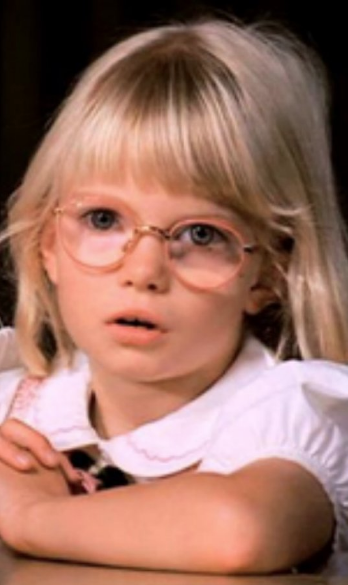 After playing Amanda Thripp, Jacqueline took some time out of acting in order to finish school.
[adunit mobile="RTK_dVa8″]
She graduated from UCLA with a BA in Linguistics and Anthropology and a minor in LGBT studies.
Although she never got round to investing in some contacts.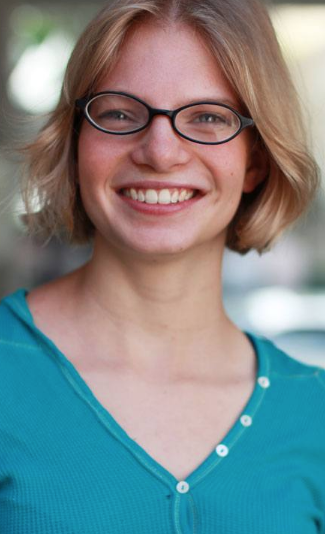 Steigers's qualifications have taught her to easily adopt different accents helping her in potential future acting roles.
[adunit mobile="RTK_wCZW"]
In her spare time, Steiger loves anything sci-fi/fantasy related and shows her face at the San Diego Comin-con every Summer without fail.
It's hard to say if we'll see Steiger on our screens again any time soon.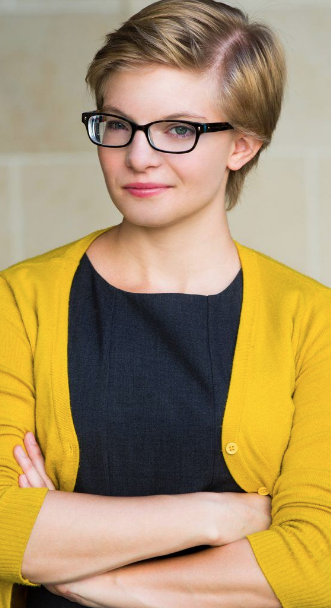 Now that she's back in the business full speed ahead, Jacqueline enjoys creating her own content and being a general dork.
[adunit mobile="RTK_z9hm"]
6. FBI Agent Bob – Paul Reubens
Remember the FBI agents who kept trying to investigate Matilda's dad? One of them was called Bob played by Paul Reubens.
He knew something shady was going on.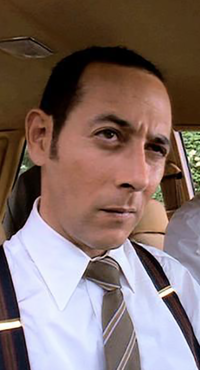 The addition of the two officers was a complete deviation from Roald Dahl's original story and provided an extra story arc for the film.
[adunit mobile="RTK_dVa8″]
Paul Reubens was already very well known to cinema goers for his portrayal of the classic character Peewee Herman.
Still looking very dapper!
Reubens has since gone on to appear in the likes of Accidental Love, The Blacklist, Gotham and Mosaic.
[adunit mobile="RTK_wCZW"]
After trouble with the law in 1991 and 2002, Reubens has decided to get his career back on track.
As well as being an actor, Reubens is also known as a writer, film producer, game show host and comedian.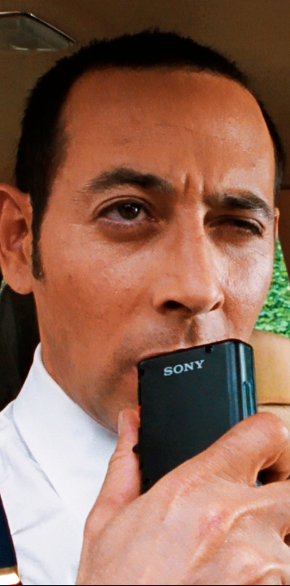 In February 2015, streaming giant Netflix acquired the rights to produce a new Pee-wee film entitled Pee-wee's Big Holiday with Judd Apatow and Reubens producing the film, John Lee directing, and Reubens and Paul Rust writing the screenplay.
[adunit mobile="RTK_z9hm"]
7. Julius Rottwinkle – Leor Livneh Hackel
In the film, Julius Rottwinkle attempted to sneakily eat M&Ms undetected in Miss Trunchbull's class.
Was it really worth it Julius?
He was played by Leor Livneh Hackel, born on April 23, 1986, starring in Matilda when he was 13 years old.
[adunit mobile="RTK_dVa8″]
Hackel stupidly ate two M&Ms in Miss Trunchbull's lesson and of course she caught him…
Looking a little different these days.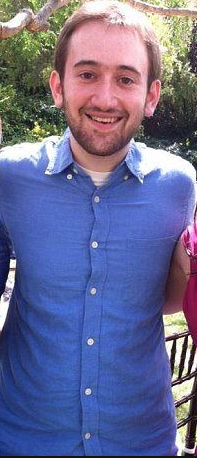 Miss Trunchbull proceeded to squeeze the M&Ms out of his mouth and then throw poor Hacknel out of the window!
[adunit mobile="RTK_wCZW"]
He's not really gone on to do much acting since Matilda…his last film being in 1999, The Secret Life of Girls.
Playing the fool with his former co-stars.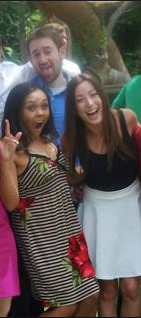 In 2013 he reunited with his fellow Matilda cast members for afternoon tea for a catch up.
[adunit mobile="RTK_z9hm"]
7. FBI Agent Bill – Tracey Walter
Tracey Walter was the actor who played the other FBI agent investigating Matilda's father, and has a real screen presence with his distinctive look.
He was on the ball.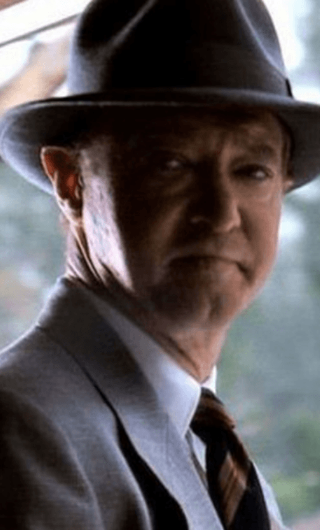 The pair of them were sat in the car at one point, waiting for Mr Wormwood to emerge, whilst Bill was sipping some coffee.
[adunit mobile="RTK_dVa8″]
In reality, Tracey Walter is a prolific actor who has starred in almost 200 productions in his long and varied career.
They spent some time in that car.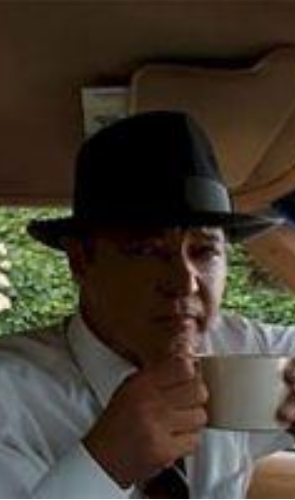 Some of his more recent film and TV projects have included Fred 3: Camp Fred, 31, Middle Man and Wakefield.
[adunit mobile="RTK_wCZW"]
After his time on Matilda, he was also directed by Danny DeVito two more times in the feature films Death to Smoochy (2002), and Duplex (2003).
Looking much older these days.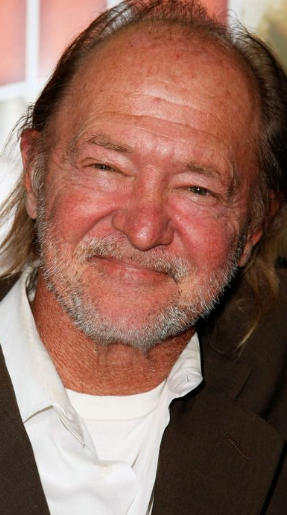 He is now aged 70 and currently has no future acting projects on the radar.
[adunit mobile="RTK_z9hm"]
7. Lavender – Kiami Davael
Lavender was Matilda's best friend in the film and helped Matilda to realise that there was more to life than loneliness and solitude.
Everybody wanted a best friend like Lavender.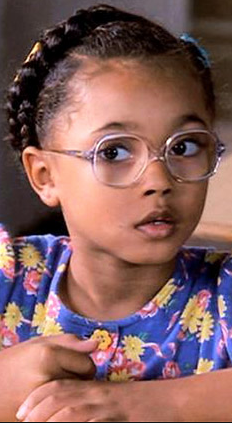 The child actor won the hearts of viewers around the world with her sensible attitude and cute glasses.
[adunit mobile="RTK_dVa8″]
Everybody remember Lavender's 'Wow' comment after realising Matilda's mad mathematical skills?
All grown up.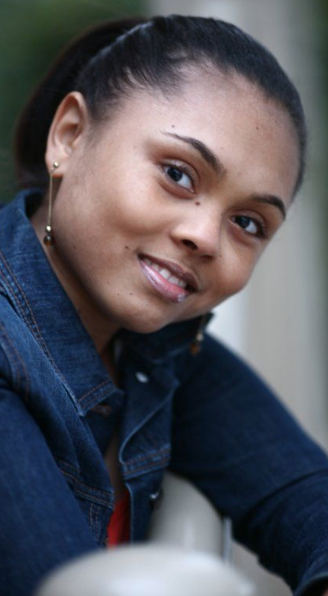 Matilda was Kiami Davael's screen debut, and she went on to appear in a few other productions including In The House and Bruno.
[adunit mobile="RTK_wCZW"]
Since then she has quit acting and instead has gone on to get a degree at the University of Kentucky with a Bachelor of Arts in Psychology.
Appearing to still be the best of friends.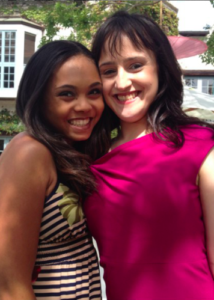 Davael is pictured with Mara Wilson during a Matilda reunion with all the cast members in 2013.
[adunit mobile="RTK_z9hm"]
8. Bruce Bogtrotter – Jimmy Karz
Bruce Bogtrotter was the portly cake thief who was famously forced to eat an entire cake as punishment by Miss Trunchbull.
Everyone felt sorry for Bruce.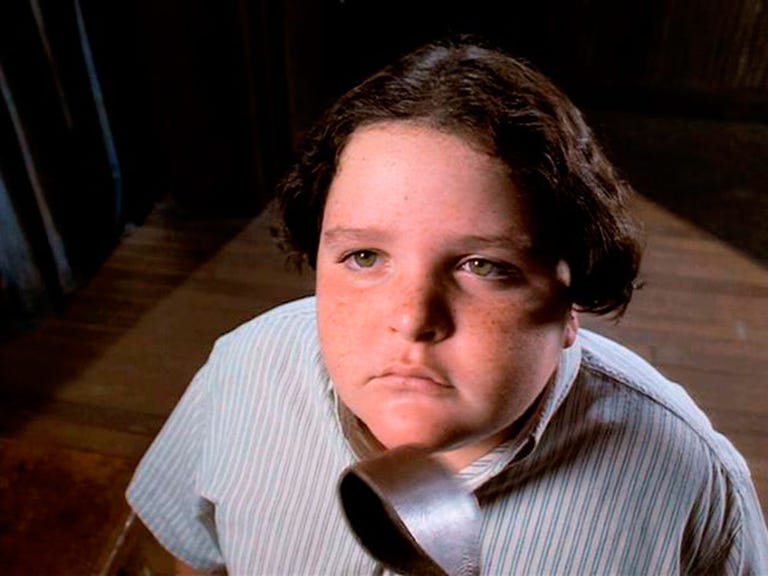 Much to her disappointment, he actually managed to do it and won the applause of his school mates after defeating the giant chocolate cake.
[adunit mobile="RTK_dVa8″]
Jimmy Karz looks very different to his appearance in Matilda, and has clearly lost a lot of weight since he was younger.
Look at him now… I bet you didn't expect him to be this attractive!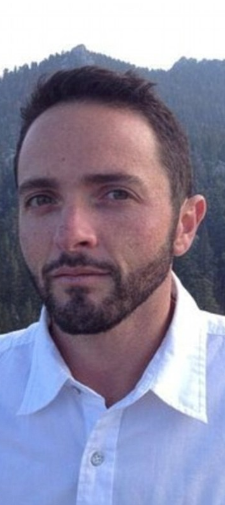 Karz only appeared in a couple of other productions following Matilda and then retired from acting.
[adunit mobile="RTK_wCZW"]
Instead he became a doctor and went on to attend Philadelphia's College of Osteopathic Medicine
Are you my appendix? I have a gut feeling I should take you out.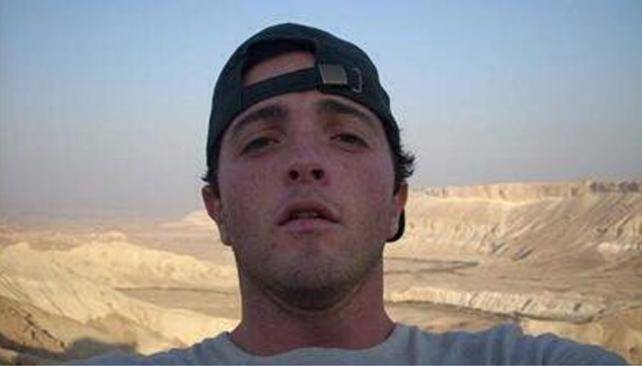 Karz has a LinkedIn profile and funnily still references "Bruce:Matilda (1995-1996)". Well it is something to be proud of I guess!
[adunit mobile="RTK_z9hm"]
9. Mrs Phelps – Jean Speegle Howard
Fans of the Roald Dahl book and the film will always remember the character Mrs Phelps.
Do you remember her face?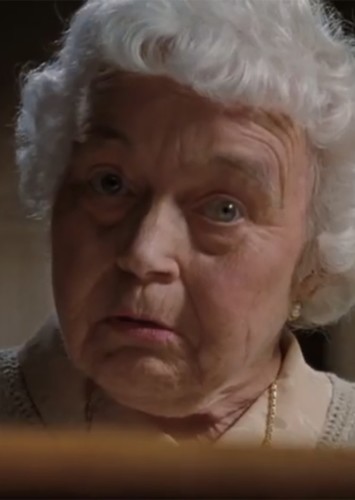 She was the kind librarian who encouraged Matilda's reading and was also one of the first adults in her life to treat her with respect and give her some attention.
[adunit mobile="RTK_dVa8″]
Mrs Phelps was played by Jean Speegle Howard, who is actually director Ron Howard's mum!
Cute.
Speegle was not technically an actress but had made some film appearances before her turn in Matilda.
In the 1986 Christmas film A Smoky Mountain Christmas, Howard appears as Old Lady Jezebel alongside her husband who plays Dr. Jennings.
[adunit mobile="RTK_wCZW"]
In a 1995 episode of Roseanne, Howard appeared as an elderly neighbour who prefers to be nude while in her own home!
Mrs.Phelps and Matilda.
Unfortunately, Speegle died of a respiratory illness only four years after Matilda was released, but fans of the film will always remember her performance as the kindly librarian.
[adunit mobile="RTK_z9hm"]
10. Michael Wormwood – Brian Levinson
Michael Wormwood was as dim-witted as his parents, and definitely carried on the selfish and annoying gene in the family.
Everybody hated this kid.
Everyone loved to hate Matilda's older brother, who seemed desperate to follow his father into the family business rather than reading like his sister.
[adunit mobile="RTK_dVa8″]
Michael was played by Brian Levinson in the film, who had already made a few guest appearances on 90s TV programmes before his role in the movie.
Big catch.
Levinson starred in a number of films in the 1990's including Baby Face Nelson and Predator 2.
[adunit mobile="RTK_wCZW"]
He made his acting debut at the age of 8 in his role in Predator 2, he then went on to star in shows such as Rosanne and Fresh Prince of Bel-Air.
Look at him now.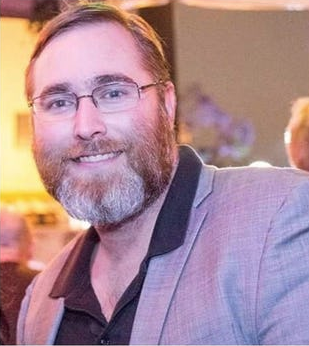 However, he clearly decided that acting wasn't for him, because after one appearance in an episode of Seinfeld after the film's release, Brian quit the world of acting for good.
[adunit mobile="RTK_z9hm"]
11. Miss Honey – Embeth Davidtz
One of the film's most popular characters was Miss Honey, the kind and gentle teacher who sees Matilda's potential and wants to take care of her (unlike Matilda's horrid parents!).
Everybody wanted Miss Honey as their teacher.
The character was played by actress Embeth Davidtz, who has since gone on to have a very successful career in the world of acting, appearing in popular film and TV programmes such as The Amazing Spider-Man I and II, Mad Men and Ray Donovan.
[adunit mobile="RTK_dVa8″]
Check out the photo below to see what she looks like now! She's still killing it!
Looking stunningly beautiful at a film premiere.
Embeth is now 52 years old and is a breast cancer survivor. What an inspirational woman.
[adunit mobile="RTK_wCZW"]
Her guest appearances on Ray Donovan in 2013 included a story arc involving a cancer patient and she worked with producers to incorporate her own partially-reconstructed right breast into the show's production.
She has aged incredibly well!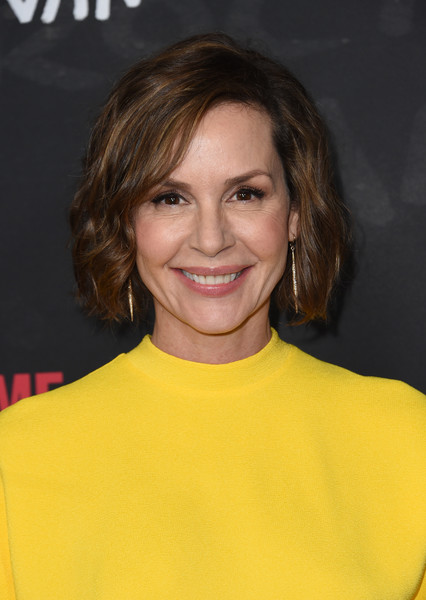 At the moment Embeth has no plans to return to the world of acting but has still been seen at various Hollywood events over the last couple of years.
[adunit mobile="RTK_z9hm"]
Were you a big fan of Matilda? Did you think it was a wonderful and magical film, and are you a big fan of Roald Dahl's works in general? Let us know all of your thoughts in the comments as always!