Auf Wiedersehen, Pet was an absolute classic. It was an incredibly well-written TV series which had to the power to make you laugh out loud one minute, then cry the next. The program looked at the fortunes of a group of lads in the building trade and how they built relationships with each other whilst coping with their home lives too. Auf Wiedersehen, Pet contained a brilliant bunch of actors and it's hard to imagine anyone else playing Dennis, Oz, Barry and the rest of the gang!



But what ever happened to the stars of Auf Wiedersehen, Pet? In the article below, we bring you all of the main cast members and where they are today. Enjoy!
1. Timothy Spall
Timothy Spall played the electrician, Barry Taylor, the Brummy who found it very hard initially to get anywhere with women and built up a friendship with Moxey as the outcasts of the group until the lads bonded fully in to the group that they became.
Timothy Spall has never really been far from our screens, he has gone on to be incredibly successful, starring more recently in Sweeney Todd, the Harry Potter movies as Peter Pettigrew and even as recently as this year lending his voice to one of the characters in the new Aardman animation, Early Man.
2. Jimmy Nail
Jimmy Nail played the bad boy of the group, Oz.
[adunit mobile="RTK_dVa8″]
Deep down he had a heart of gold and really came to care about his friends, but he had several dodgy plans over the years and could certainly have cared more for his poor, long-suffering wife, Marjory.
Jimmy Nail starred in several successful programs following Auf Wiedersehen, Pet, including Crocodile Shoes and Spender. He also had a pop career with songs such as "Ain't no Doubt" and "Crocodile Shoes", appeared in several films including the Madonna hit, Evita, and has been doing concerts and shows since. He was due to appear in Sting's "The Last Ship" in 2018, but the offer fell through and he was unable to successfully negotiate the contract.
3. Tim Healy
Tim Healy played Dennis Patterson, the adopted leader of the group of lads when they move to Germany.
[adunit mobile="RTK_wCZW"]
Dennis managed to hold the group together and get them out of several scrapes, whilst being determined to provide for his ex-wife and kids by working hard abroad.
Tim Healy is another actor who has kept on appearing on our screens. Recently Tim has been appearing in two hit shows with Benidorm and Still Open All Hours keeping him busy and in work.
4. Kevin Whately
Kevin Whately played the young, naive and somewhat inexperienced Neville Hope. The all-round nice guy who struggled being away from his young wife, Brenda, as they were trying to build their home and lives together. Neville struggled at first but soon became more accustomed to life away from Newcastle.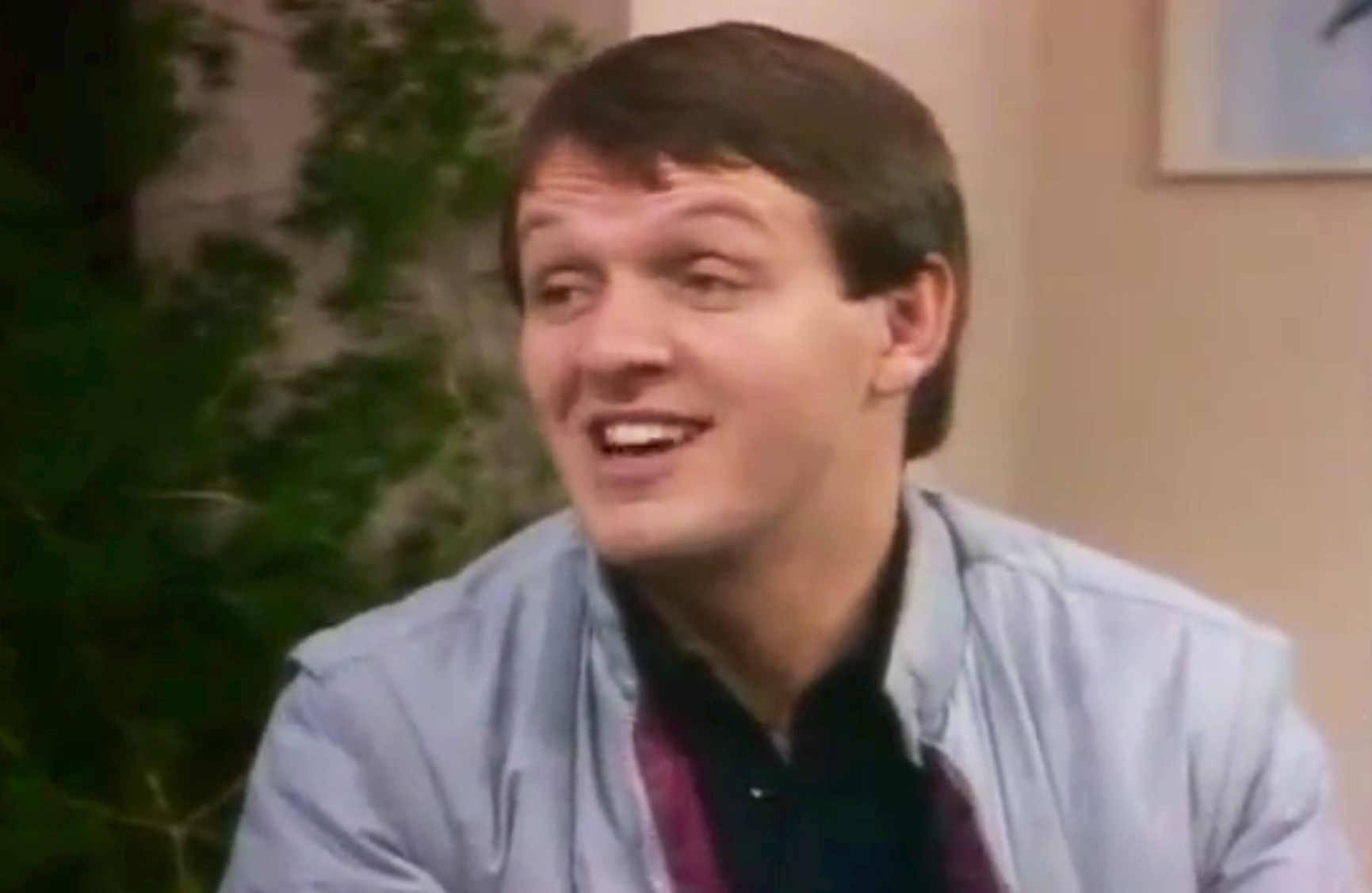 Kevin Whately has been a very successful actor, playing the sidekick, Lewis, in Inspector Morse for several years, before finally becoming the star of his own show – originally entitled Lewis – putting him centre stage and showing just what a powerful actor he can be.
5. Christopher Fairbank
Christopher Fairbank played plasterer Albert Moxey, the ex-con Scouser who only managed to get in with the lads int the first place on account of his having a dart board (but no darts!).
[adunit mobile="RTK_z9hm"]
He became a strong member of the group and the lads grew to count him as very much one of their own as time went on.
Christopher Fairbank has had many small parts in some big-name programs in TV and movies over the year, often appearing and you don't even realise it's him! He played a criminal in 1989's Batman, got diced by a fan in Alien 3, and recently played The Broker in Guardians of The Galaxy amongst many other acting credits.
6. Pat Roach
Pat Roach played the gentle-giant, Bomber Busbridge, the bricky who was earning money for his family but would regularly blow it all on alcohol and ladies of the night and then have to start saving again.
[adunit mobile="RTK_dVa8″]
Bomber had a real heart of gold and would always watch out for the other lads.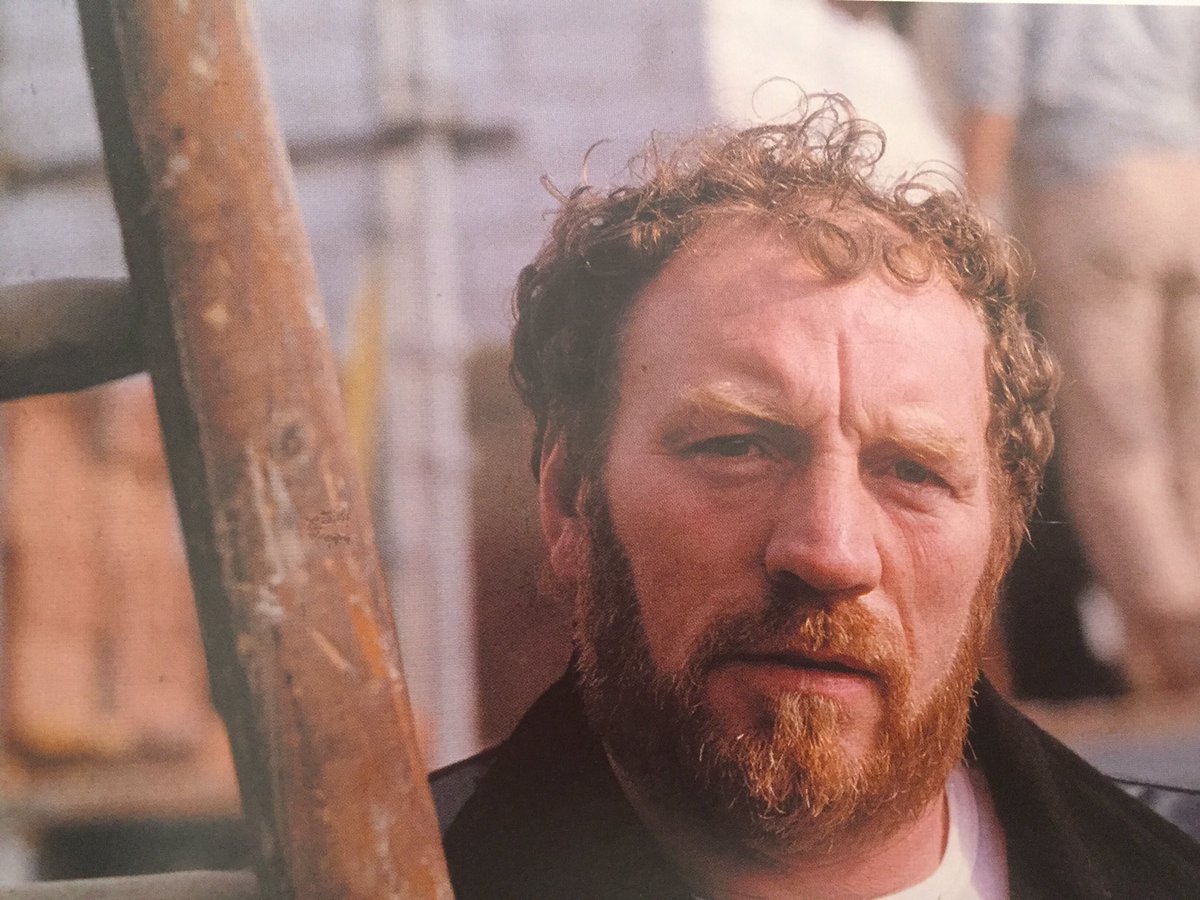 Pat Roach starred in the fantasy adventure, Willow, and also had small parts in all three of the original Indiana Jones trilogy (different parts in each), and he appeared in several other TV programs and films before sadly passing away from cancer in 2004 when he was due to star in the fifth series of Auf Wiedersehen, Pet.
7. Gary Holton
Gary Holton played Wayne Norris in the original two series of Auf Wiedersehen, Pet. The Cockney carpenter who was a proper ladies man, he would happily go with as many women as he could whilst the lads were in Germany.
[adunit mobile="RTK_wCZW"]
Wayne also gave lots of bad advice to Barry on how to woo the ladies, and it would usually end badly due to Barry's inability to speak to the opposite sex.
Gary Holton tragically died mid-way through filming the second series of Auf Wiedersehen, Pet, from an overdose of alcohol and a cocktail of recreational drugs. Holton was only 33 when he passed away and the producers had to change the scripts to make excuses for Wayne's absence in several scenes, also using body doubles at times when the character was needed to be seen. There is a moving tribute to Gary Holton at the start of the final episode of Series 2.
8. Noel Clarke
Noel Clark came in to Auf Wiedersehen, Pet when it was rebooted for the third series set between Middlesbrough and the USA. Noel played Wyman Norris, Wayne's son from a fling he had with Wyman's mum.
Noel Clarke has been seen in plenty over recent years, with guest appearances on Dr Who, appearing in Star Trek Into Darkness and has 4 projects on the go for release in 2018, so he's keeping busy with his acting!
Which series of Auf Wiedersehen, Pet was your favourite, and why? Did you like the rebooted series set in Middlesbrough and Cuba?
[adunit mobile="RTK_z9hm"]
What were your favourite moments? Let us know in the comments!