Predator was one of the classic films of the 1980s, especially of you were in to your action flicks. Arnold Schwarzenegger was one of the big action stars of the era, and this is widely considered to be one of his best films.
The film takes place in the jungle, where a group of Elite Special Forces go on a mission to recover hostages from guerrilla territory only to find themselves being systematically hunted by an alien predator that kills for sport and has some very high-tech weaponry and is also invisible!
There were a great range of characters in the film, all played perfectly by the fantastic cast, so let's have a look at what they've been up to and what they look like now….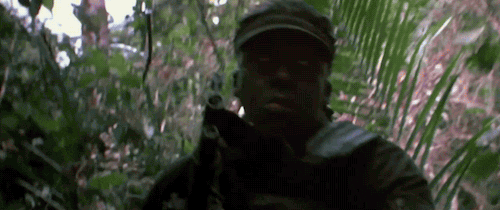 1. Major Alan "Dutch" Schaefer – Arnold Schwarzenegger.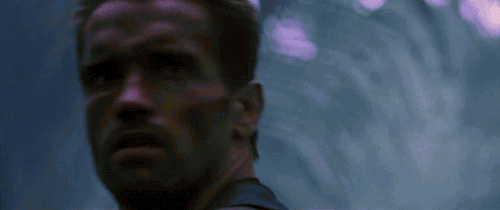 Arnie played Dutch, the hero of the piece who wasn't afraid to get down and dirty with the predator in a fight to the death. Arnie was a major star of the era, with films like Conan The Barbarian, Red Sonja, Commando and Terminator all coming within a decade of each other.
Arnie went on to have a very successful career with the likes of Terminator 2: Judgement Day and True Lies, then went on to become the governor of California. Since retiring from politics he has started to act again and even reprised his role of The Terminator!
2. George Dillon – Carl Weathers.
Dillon was an old friend of Dutch's who came along to try and help him out with what seemed to be a difficult, but generally routine mission, but how wrong they were about that!
Weathers has become a Hollywood stalwart, he was well known for portraying Apollo Creed in the Rocky films and has also starred in Happy Gilmore, The Shield, Arrested Development and Chicago Justice along with many more!
3. Anna – Elpidia Carrillo.
Anna was picked up by Dutch's team as she was on the run from the guerrillas but seemed to know far more than she was letting on initially. Anna seemed to know more about the predator than anyone else.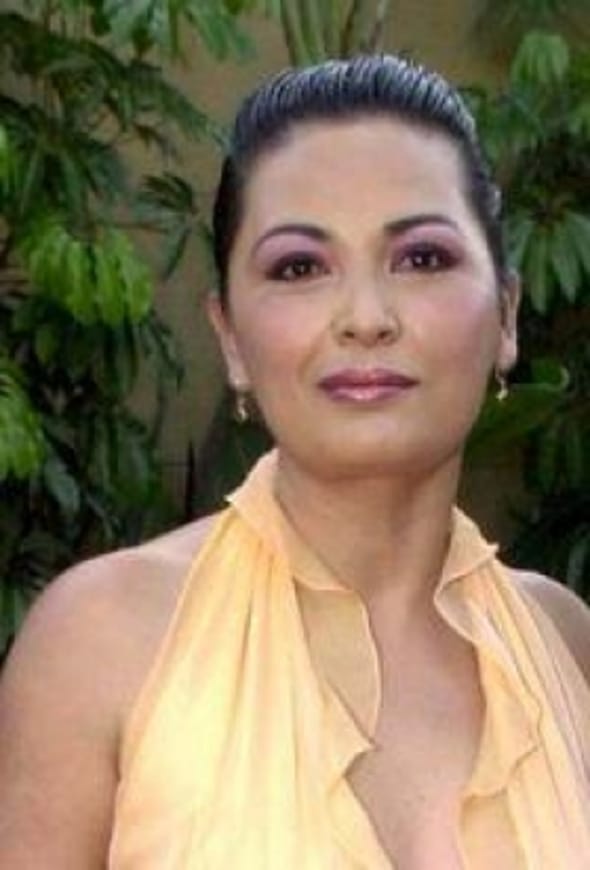 Carrillo has also gone on to have a lot of success with her acting career, appearing on our screens regularly in the likes of Cracker: Mind Over Murder, Law & Order: Special Victims Unit, Seven Pounds and Relentless with a couple more projects on the horizon already.
4. Jorge "Poncho" Ramirez – Richard Chaves.
Poncho was the one who was able to translate for the group as he was multi-lingual so could help Anna to speak to the rest of the team, even when it seemed she was speaking gibberish.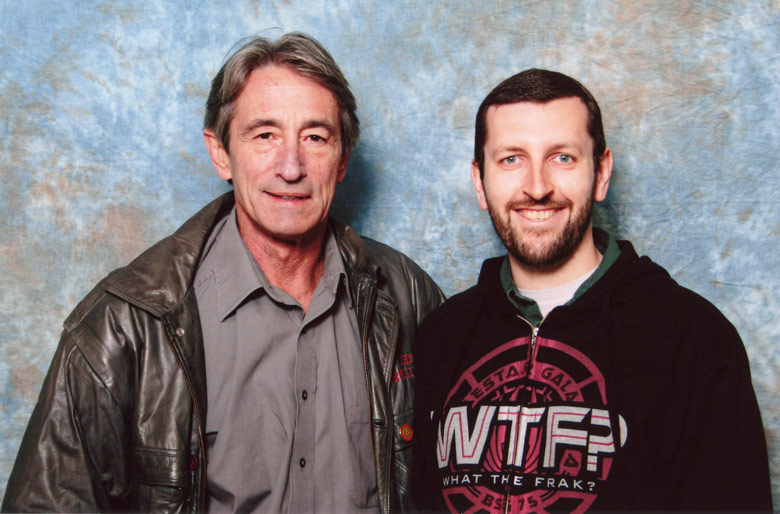 Richard Chaves has acted on and off since Predator but certainly hasn't been prolific. We've seen him in Baja Run, Dark House and Beyond the Game, but he doesn't appear too often in things anymore.
5. Mac Eliot – Bill Duke.
Bill Duke was totally intense as Mac, the character that seemed to have a bit of a sixth sense and knew that there was something watching the team from within the forest.
Duke has continued to act on the big and small screen over the years and we have seen him in some pretty big productions including Payback, The Limey, X-Men The Last Stand and Law & Order: Special Victims Unit, so he's certainly been keeping busy!
6. Blain Cooper – Jesse Ventura.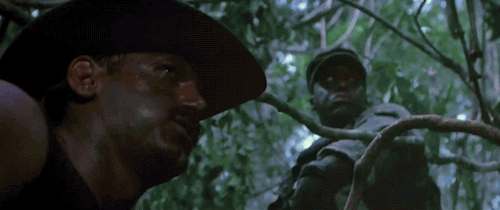 Jesse "The Body" Ventura was well known as a wrestler before turning to actor, but he was the guy with the gun that everyone wanted in a role that made mini-guns very popular with other genre movies and also video games – we're looking at you, Doom!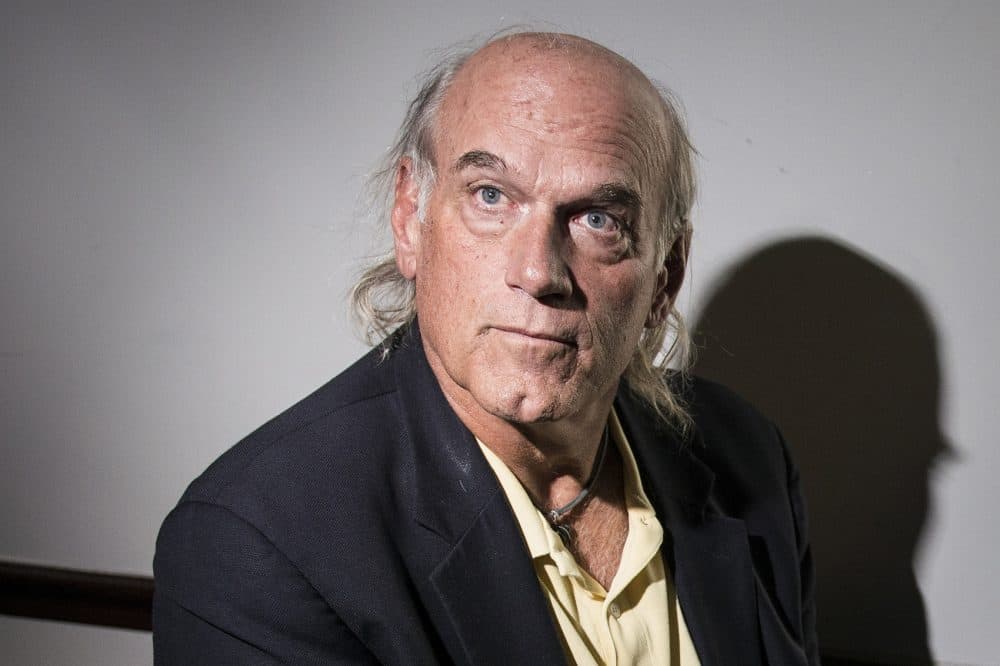 Ventura has followed Schwarzenegger becoming the governor of Minnesota, but has still acted on and off from time to time, with projects ranging from Batman & Robin (yes, the George Clooney one!) to providing a voice for the Teenage Mutant Ninja Turtles TV series in 2014!
7. Billy Sole – Sonny Landham.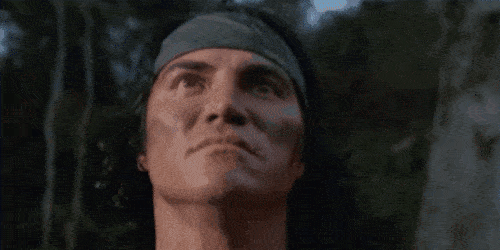 Billy was the Native American who could track as well as any blood hound and helped the group find the survivors (who were no longer survivors!), then helped track, and be tracked by, The Predator.
Landham went on to have a small acting career, appearing in a few project here and there such as Carnival of Wolves and Disintegration, he then tried his hands unsuccessfully at politics, before sadly passing away in 2017.
8. Rick Hawkins – Shane Black.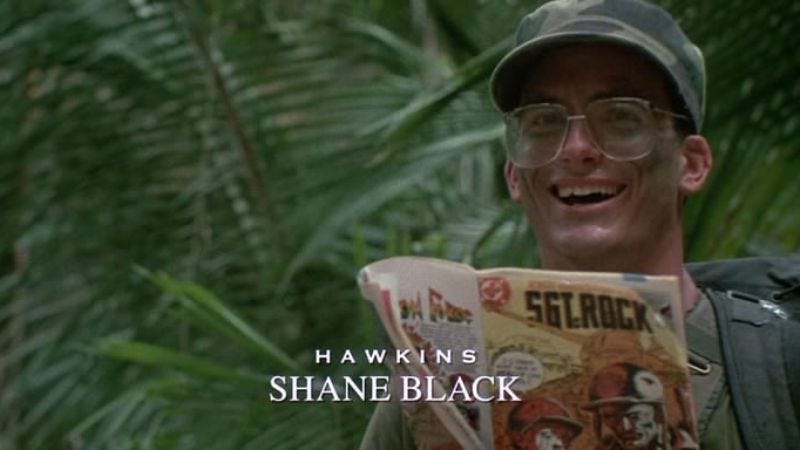 Hawkins was the joker of the group, and he made some laugh-out-loud comments and jokes through the film, some of which still make me chuckle today.
Black has acted in a few roles since Predator, but is now much better known for his story writing, with credits including Kiss Kiss, Bang Bang, Iron Man 3 and the Lethal Weapon TV series.
Predator is one of our favourite Sci-Fi Action Films, and we think it has rightly become a classic in its own right. Are you a fan of the film? Let us know all your thoughts in the comments as always, and don't forget, if it bleeds, we can kill it!