This movie came out in 1984 and it was an instant hit that still lives on today. It helped launch the career of Kevin Bacon who played a troubled teen that moved to a small town and transformed it into one that he could be proud of. It caused young audiences from all over to dance their way to freedom from the stuffy rules that any small town places upon them.
Footloose has gone down as one of the great musically inspired films of the 80s, alongside the likes of Dirty Dancing which was released at a similar time. Some of the stars of Footloose have gone on to do great things, let's take a look at where they are now that it's almost 35 years later (can you believe that?!)…
1. Ren McCormack – Kevin Bacon.
He was sent to live with his aunt and uncle in this small town and quickly realizes that he doesn't belong. Bacon was perfectly cast as Ren and it helped him reach stardom and led to a rich and varied career.
Kevin Bacon went on to star in numerous films, including the fantastic Tremors, Hollow Man, X-Men First Class and is set to reprise his role of Valentine McKee in another installment in the Tremors franchise – yay!
2. Ariel Moore – Lori Singer.
She was the daughter of the town's Reverend and so she acted out against her father's wishes a lot. She's also fond of the new kid in town, Ren. Singer had previously starred in the 'Fame' TV series, so was already well-versed in this genre.
Since then, Lori Singer starred in a few productions until the mid-90s then had a bit of a break, but has been hitting our screens on and off again since the mid-noughties, we've seen her in productions as diverse as Law & Order: Special Victims Unit, Experimenter and The Institute.
3. Reverend Shaw Moore – John Lithgow.
He was in charge of the town's morals and decides that 'dancing' was a threat to this. That's why the new kid, Ren, is such a threat to him personally as he is in danger of destroying everything Moore has put in place. Lithgow was concurrently filming another movie during this time called, 'Terms of Endearment', in which he was truly great!
John Lithgow is one of my personal favourite actors of all time, he is extremely talented and very versatile. If you don't believe me then watch Raising Cain then 3rd Rock From The Sun to see how different he can be. Lithgow has also starred in Dexter, How I Met Your Mother, The Crown as Winston Churchill and is set to star in the remake of the Stephen King movie, Pet Sematary.
4. Vi Moore – Dianne Wiest.
She was the wife of the Reverend who tries to make him see that he is being unreasonable towards the young adults in their community who want to put on a dance. Before this, Wiest was mostly known as a very talented stage actress.
Following Footloose, Wiest has starred in Parenthood, Edward Scissorhands, The 10th Kingdom and more recently Sisters and Life in Pieces. Wiest is a wonderful talent that we hope stays on our screens for many years to come!
5. Rusty – Sarah Jessica Parker.
She was Ariel's best friend who wants to see her and the new guy, Ren, get together. Sarah Jessica Parker was just coming into stardom with this film and 'Girls Just Wanna Have Fun', and was already known for starring on a TV show called 'Square Pegs'.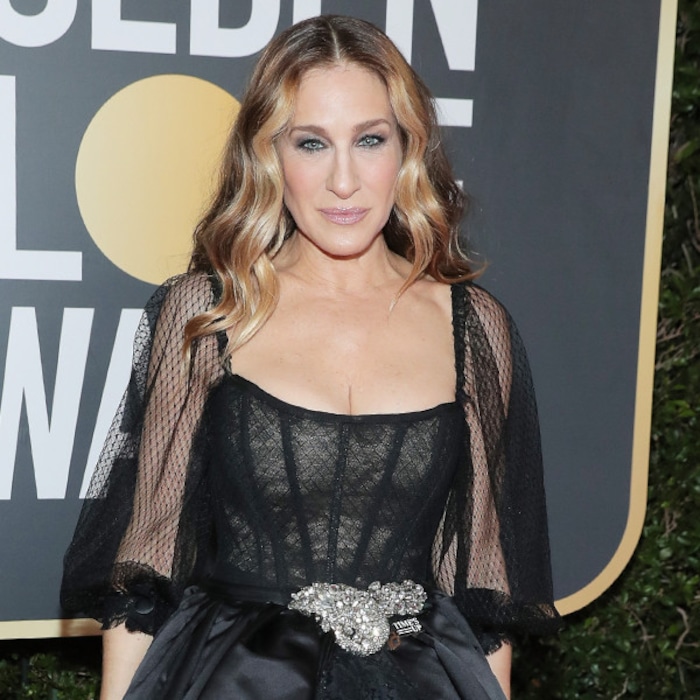 Sarah Jessica Parker has starred in many big projects including Flight of the Navigator (what a film!), Hocus Pocus, Glee and, of course, Sex and The City which really made her a household name!
6. Woody – John Laughlin.
He was a football player at the local high school, and a bit of a heartthrob, so was very popular with certain audiences, even though he didn't have a massive part in the film compared to some.
Laughlin went on to have a prolific career on the big and small screen, appearing in many diverse projects including The Rock alongside Sean Connery, Criminal Minds, Funny Business and NCIS.
7. Wendy Jo – Elizabeth Gorcey.
This was her movie debut as a high school teen in this film, another actor with a small but pivotal role who managed to make an impact when she was on the screen.
Following Footloose, Gorcey had a few roles, but has never been particularly prolific. Grocey went on to star in Teenwolf as Tina, The Trouble With Dick, and the Beauty and The Beast TV series. She now directs documentaries including Breast Pump and Blender (B&B).
8. Willard – Chris Penn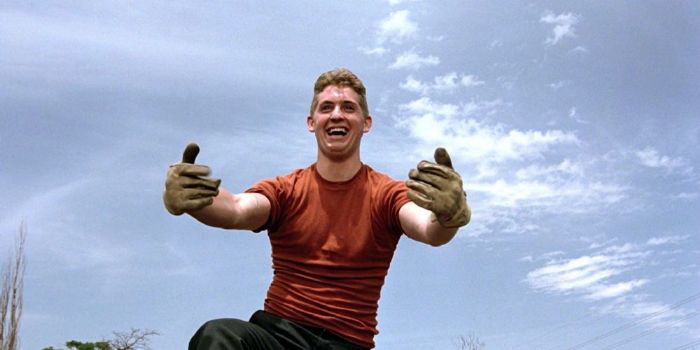 Chris Penn managed to pull off the role of Willard very well, especially as he had no prior dance training, and they had to teach him the moves using something that he was proficient at, wrestling, linking the dancing to wrestling moves to help him out.
Penn had a very successful career following Footloose, starring in some major productions including Mulholland Falls, Reservoir Dogs, CSI: Miami and Will & Grace. Penn very sadly passed away in 2006 at the age of just 40 years old, so was definitely a massive talent who was taken far too soon.
Were you a big fan of Footloose? Was it one of those films that you could (and still can) watch again and again without it getting old, and still filling you with excitement and joy when Ren bucks the trend and shows that you can be an individual if you put your mind to it and can achieve anything? Let us know all your thoughts and memories in the comments as always!