All together now… "You know we belong together… you and I forever and ever…" Home and Away, whilst clearly never as good as Neighbours (not our opinion, fact), was an extremely popular show for those of us that grew up in the late 80s and early 90s. It is of course still going today, making it the second longest running drama series in Australian TV history.
We don't need to tell you which show is at the number one spot! That doesn't change the fact that evenings used to consist of ITV at 17:10 for the latest goings on in Summer Bay, then turning straight over to BBC1 at 17:35 for the most recent adventures of Bouncer and co in Ramsay Street!
If you've ever wondered what the Home and Away stars of the 80s and 90s are up to today then you're in the right place, as we've selected 10 of the most popular characters for you to read about below.
[adunit mobile="RTK_dVa8″]
We trust you will enjoy this trip down memory lane, and never forget that.. "No matter where you are… you're my guiding star…"
1. Melissa George
Melissa George, of course, played Angel Parrish, the love interest of local boy Shane. Then after leaving the show she appeared in Friends, Alias, Grey's Anatomy, Hunted and The Slap, along with one of the best cult films of the '90s (including a naughty bit for the lads!), Dark City!
[adunit mobile="RTK_wCZW"]
[adunit mobile="RTK_z9hm"]
2. Dieter Brummer
The popular Dieter Brummer played Shane Parrish for 5 years, the other half of Angel who we've just looked at above. Dieter has been quoted as saying that he is not proud of his time on Home and Away, saying it was "hard not to cringe" when watching old episodes – I bet he was more than happy with the pay cheques coming in though!
[adunit mobile="RTK_dVa8″]
[adunit mobile="RTK_wCZW"]
3. Kate Ritchie
Kate Ritchie played Sally Fletcher for an unbelievable 20 years, and since leaving the show she has co-hosted a breakfast radio show as well as appearing in a TV show called Underbelly.
[adunit mobile="RTK_z9hm"]
Ritchie also had a brief stint of notoriety when a naughty video of her and her partner found its way on to the Internet!
4. Norman Coburn
Coburn played Donald Fisher from 1988 to 2003 along with additional appearances in 2004, 2005 and 2007.
[adunit mobile="RTK_dVa8″]
Donald was the well-loved (by everyone except the students) headmaster at the local high school, so played a very pivotal character throughout.
5. Nicolle Dickson
After appearing in the show as Bobby Simpson, a character that had real resonance as she was searching for her biological parents and had some moving storylines as a result, until she decided to leave the soap and so Bobby was killed off in a boat accident.
[adunit mobile="RTK_wCZW"]
Nicolle made guest appearances in Murder Call and All Saints, before leaving acting completely to become an accountant and bookkeeper.
6. Alex Papps
[adunit mobile="RTK_z9hm"]
Alex Papps was the first character to appear on Home and Away, as Frank Morgan, another of Pippa and Tom's adopted children. Frank went on to come back in to the show in 2000 and 2002. After leaving Summer Bay Papps went on to appear in Blue Heelers, The Saddle Club and Stingers.
7. Nic Testoni
After leaving his role as Travis Nash, the surfer boy with the golden tan which would prove fateful as his character fought melanoma (skin cancer).
[adunit mobile="RTK_dVa8″]
Nic Testoni became a model in Europe and Japan before leaving the spotlight to become a film producer.
8. Tempany Deckhart
Tempany Deckhart played Selina Roberts, the character introduced as something of a tear away with a crush on her teacher, Luke Cunningham. After leaving Home and Away, Deckhart moved to L.A. to star in All Saints and The Secret Life of Us, as well as writing a series of books and theatre shows.
[adunit mobile="RTK_wCZW"]
9. Bec Hewitt
Bec Hewitt (formerly Cartwright) starred as Hayley Smith Lawson from 1998 until 2005, being Sam's love interest and getting held hostage by a drifter named Murray! Cartwright became Hewitt meeting and marrying Australian Tennis legend Lleyton Hewitt.
[adunit mobile="RTK_z9hm"]
10. Kimberley Cooper
Kimberley Cooper starred as Gypsy Nash from 1998 until 2002, her character was brought in when the departure of Pippa from the caravan park meant that the producers wanted to introduce a new family to fill the void left, and the Nash's were brought in.
[adunit mobile="RTK_dVa8″]
Cooper then later left Home and Away for the theatre where she now works as a director.
11. Les Hill
Playing Blake Dean. the charming young man who could get away with anything thanks to his cheeky character, he fell in love with a girl called Meg who died in his arms on the beach from Leukemia in a very brave and well-acted moment. Les Hill has gone on to star in a few things, most recently in 2014 he joined the cast of Wonderland as Max Saliba.
[adunit mobile="RTK_wCZW"]
12. Craig McLachlan
[adunit mobile="RTK_z9hm"]
After appearing in Neighbours for a number of years, McLachlan turned traitor and appeared in Home and Away as Grant Mitchell, a likeable teacher who managed to build up a good relationship of trust with his students. McLachlan has kept busy, after a number of years as a pop star, he's also appeared in popular BBC series, Bugs, and more recently The Doctor Blake Mysteries and also playing Frank N Furter on stage in the Rocky Horror Picture Show in Australia.
[adunit mobile="RTK_dVa8″]
13. Judy Nunn
Playing Ailsa Stewart from the very start, Judy Nunn played the long-suffering wife of Alf Stewart, the annoying character who somehow still found his way in to the hearts of millions! Nunn played Ailsa for over 13 years and has now retired to Central Coast, New South Wales.
[adunit mobile="RTK_wCZW"]
14. Isla Fisher
Isla Fisher played the character of Shannon Reed, a character spurned by Shane (fool!) which leads to her losing confidence in herself and eventually developing anorexia. Fisher has gone on to star in some big films, including Wedding Crashers and the upcoming sequel to Crocodile Dundee – Dundee: The Son Of A Legend Returns Home.
https://www.instagram.com/p/BsFSiO0BTHb/
15. Matt Doran
[adunit mobile="RTK_z9hm"]
Playing Damian Roberts, the son of an alcoholic, in his first big role, Matt Doran was memorable in the role, fleshing out the character to make fans really care about him. Matt Doran went on to appear in The Matrix and Star Wars Episode II: Attack Of The Clones ("want to buy some deathsticks?") but has now gone quiet with his career for several years, settling down with his wife Teri.
[adunit mobile="RTK_dVa8″]
16. Tina Thomsen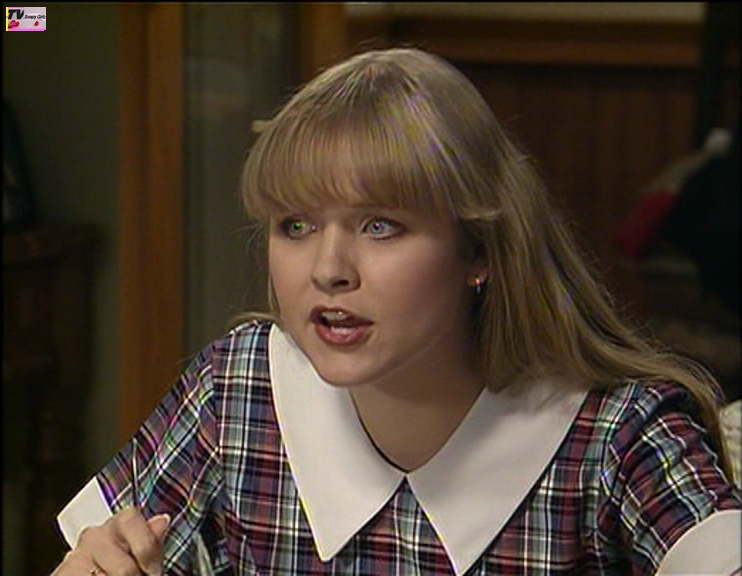 Thomsen played Finlay Roberts, the sister of Damian, also having to cope with the alcoholic mum. Damian and Finly often didn't see eye to eye but would ultimately always remain close and look out for each other. After leaving Home and Away, Thomsen appeared in a few programs including the amazing Farscape, and now spends her time passing on her knowledge and skills to up and coming actors and actresses who want to show they have what it takes to follow in her footsteps.
Know any other Home and Away fans? Then be sure to share this post with them so they too can share in the sunny Australian nostalgia! Have any of these brought back loads of memories from years gone by, had you forgotten half of these characters? Let us know in the comments as always!
[adunit mobile="RTK_wCZW"]