Spaceballs (1987) was a brilliant comedy film, with none other than Mel Brooks (the creator of Blazing Saddles) overseeing the production as director, writer, producer and star. Brooks would later go on to act as director and producer of some other great spoof films like Robin Hood: Men in Tights and Dracula: Dead and Loving It. Spaceballs made a mockery of the popular Star Wars franchise and has since become a cult classic! It came out in 1987 and took viewers on a zany adventure which saw protagonist Lone Starr trying to defeat the evil emperor Dark Helmet.
From Pizza the Hutt to Dot Matrix, this movie and its charming special effects became a box office success, but failed to win over many critics. However, it has since become a cult classic.
This joyous Star Wars parody was full of much-loved stars, including some unnamed and cameo roles, notably Brenda Strong as the nurse, Michael York as an ape and Dey Young as a waitress. It even featured a hilarious scene with Michael Winslow, the king of sound effects. But what have the cast of the original movie been up to since then? In the article below, we've taken a look at the cast of Spaceballs then and now…


Enjoy!
1. President Skroob/Yogurt – Mel Brooks
Then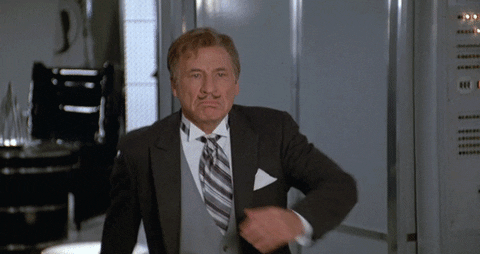 Brooks is the famous writer and director of some of the best spoof comedies in film history, such as Blazing Saddles, The Producers and Young Frankenstein. The Spaceballs movie is yet another example of his brilliant mixture of goofy characters and a big pinch of irony.
He plays President Skroob, who is a parody of Emperor Palpatine from Star Wars, as well as directing, producing and co-writing the movie.
He even struck a deal with George Lucas before making the film, in which Brooks promised Spaceballs would not produce any action figures – which would have too closely resembled figures in the Star Wars franchise! Meanwhile Lucas' company helped to create the special effects in the movie. Fortunately, George Lucas was a huge fan of Brooks' parody. Lucas wrote to congratulate Brooks after Spaceballs' release, saying he had feared he "would bust something from laughing" while watching it.
Now
Since Spaceballs, Brooks has gone on to appear on our screens in Robin Hood: Men in Tights, Screw Loose, and has provided his recognisable vocal talent to voice characters in a range of projects including Mr. Peabody and Sherman, Hotel Transylvania 2 and Blazing Samurai. He was a co-producer for the 2005 Producers remake.
He continued the Spaceballs legacy with the 2008 sequel show Spaceballs: The Animated Series. His latest role is a voice part in the upcoming 2021 animation Blazing Samurai, for which he is also an executive producer. At 92 years old, Brooks is still going strong!
[adunit mobile="RTK_dVa8″]
Then
Ghostbusters' Rick Moranis was perfectly cast as Dark Helmet, and audiences in the 1980s would already have recognised him from the likes of Strange Brew and Little Shop of Horrors.
In Spaceballs he was playing a hilarious spoof of the infamous movie villain Darth Vader, with plenty of jabs at the man in the black helmet throughout the film.
Now
Since Spaceballs, Moranis has become even more well-known for his role in the film Honey I Shrunk the Kids franchise of films, played Barney Rubble in The Flintstones, and provided his voice for Brother Bear.
He has largely gone quiet on the acting front though now, focusing instead on his family life.
3. Lone Starr – Bill Pullman
Then
He was the leading man in Brooks' spoof film, and he played a cross between a Han Solo and Luke Skywalker character, as he sought to find out where he originally came from, whilst discovering he was able to use and control The Schwartz.
Pullman never watched Star Wars before making Spaceballs. He was picked for the role after Brooks had tried and failed to hire Tom Cruise and Tom Hanks for the part. In fact, it was only when Brooks and his wife Anne Bancroft saw Pullman performing in a play, that this little-known actor bagged the role.
Now
Bill Pullman is a big star who has been seen in some massive film productions including Independence Day, Torchwood, 1600 Penn and The Sinner, and he has certainly played enough roles to prove his talent and versatility.
[adunit mobile="RTK_wCZW"]
4. Princess Vespa – Daphne Zuniga
Then
Daphne Zuniga played this role perfectly as the spoiled brat of a princess who was doing Lone Starr's head in but was pretty enough that he wanted to keep her around.
Early in the movie, she narrowly flees an arranged marriage to Prince Valium, who suffers from narcolepsy. Her escape, and impending kidnap by President Skroob, triggers Lone Starr's search to rescue her.
In the 1980s, Zuniga was an aspiring actress and theatre arts graduate who was sharing a flat with her close friend Meg Ryan, as the pair searched for work in show business.
Zuniga had previously starred in the slasher film The Dorm That Dripped Blood, as well as Rob Reiner's The Sure Thing. She also starred in the 1986 comedy Modern Girls before joining the cast of Spaceballs.
Now
Zuniga went on to star in The Fly II, Melrose Place, American Dreams, One Tree Hill and Beyond Paradise.
She was the female lead in Beautiful People, the 2005 TV drama about an aspiring fashion designer who is raising two teen daughters. From 2007, she reprised her role of Princess Vespa for the Spaceballs animated series.
She has also become an environmental activist, campaigning for sustainable development around the Los Angeles River. She's never been far from our screens and looks to be staying around for a while yet.
5. King Roland – Dick Van Patten
Then
King Roland was Princess Vespa's dad who wasn't particularly bright and who really couldn't think of an original or secure combination code if it meant saving his own people!
Now
Van Patten sadly passed away in 2015, but before that was seen in the likes of Boy Meets World, The Price of Air, Arrested Development,The Sure Hand of God and Opposite Day, he was a very talented actor and made every role his own.
[adunit mobile="RTK_z9hm"]
6. Radar Technician – Michael Winslow
Then
Very well known for playing Jones in the Police Academy series of films, it would be cynical of us to say that he played basically the same character in Spaceballs. He played basically the same character in Spaceballs. How cynical of us.
Now
Michael Wislow is known as the man of 10,000 voices and can create all sorts of incredible sound effects with his amazing voice talent. In his Spaceballs scene, Winslow makes all of the sound effects himself.
[adunit mobile="RTK_dVa8″]
Aside from Mel Brooks' Spaceballs and Police Academy, he has been seen in the likes of Lycanthrope, Robodoc, Hospital Arrest and Killing Hasselhoff.
7. Dot Matrix – Joan Rivers
Then
Joan Rivers lent her very recognisable and powerful voice to the Spaceballs equivalent of C3P0, Dot Matrix, the nagging droid who didn't want anything bad (or too good at the hands of Lone Starr!!) happening to Princess Vespa.
Now
Rivers was more well known as a personality than as an actress and certainly caused a stir more than once with her outspoken and controversial views, but she remained popular amongst audiences non the less.
[adunit mobile="RTK_wCZW"]
She sadly passed away in 2014 but certainly left behind a legacy.
8. Prince Valium – Jim J. Bullock
Then
Just like the name, his job was to be extra tired all of the time and he was great at it! Valium could barely even keep awake when waiting for Princess Vespa to come and marry him!
Now
Bullock hasn't had a prolific career in acting, but has appeared on our screens from time to time in the likes of Kissing Jessica Stein, Ned's Declassified School Survival Guide and Good Job, Thanks.
[adunit mobile="RTK_z9hm"]
And last but not least…
It would be criminal of us not to at least mention the late, great John Candy, who starred in Mel Brooks' Spaceballs as Barf, the half-human, half-dog who was his own best friend. He was a true talent who passed away far too soon and is sorely missed.
Were you a big fan of the Spaceballs cast? Was this one of your favourite Mel Brooks films or was it all about Blazing Saddles for you? Let us know all of your thoughts and memories in the comments as always!
If you enjoyed reading this article, then why not check out 10 things you didn't know about Spaceballshere.