Jaws was the film that coined the phrase "Summer Blockbuster" and so was the first of its kind. It also had a marked effect on some tourist trades as people were genuinely terrified to go in the water!
The movie was released in 1975 and has managed to be one of the most frightening movies of all time, to this day, people fear being eaten by a shark when they swim in the ocean, some people have sworn off all bodies of water altogether and all because of one film! That's because this movie literally put the fear into you without having to show the shark at all. If you notice, the fear is always in the anticipation of a shark attack. Now, years later, lets take a look at those memorable characters and see what they look like now.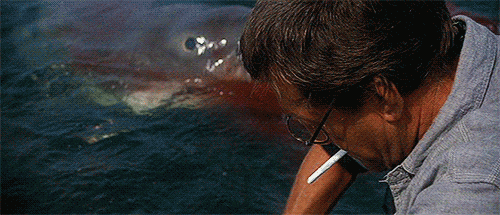 1. Martin Brody – Roy Scheider.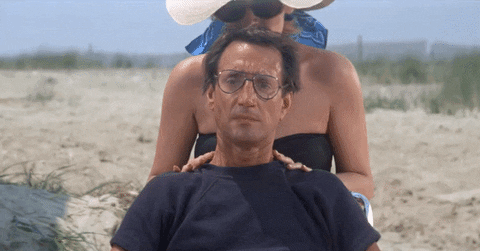 He was the local law enforcement who was torn between the safety of his town and the politics of keeping them in the dark about a possible shark in the area. He was always professional though and took his role very seriously, always resulting in putting the safety of others first.
Roy Scheider was the former star of 'The French Connection' and went on to reprise his role of Martin Brody in 'Jaws 2'. He also played in films such as 'All That Jazz' and 'Naked Lunch'. He also did some TV work on the series 'SeaQuest DSV'. Sadly, he passed away at age 78 back in 2008 and was a massive loss to Hollywood.
2. Quint – Robert Shaw.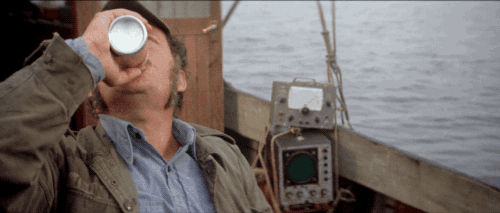 He was the shark hunter who always had a good story to tell. Did you know that the now famous scene when he tells the story of himself and his navy team being lost in the water as they got picked off by sharks was all ad-libbed by Shaw but is one of the most memorable parts of the film?
Before this, Robert Shaw worked on 'The Sting' and also starred memorably in From Russia With Love opposite Sean Connery. Shaw continued acting and also wrote novels and acted on stage, and he appeared in movies like 'The Deep' and 'Force 10 from Navarone'. Unfortunately, he unexpectedly died in 1978 at the age of 51 and was sorely missed as he was an exceptional talent!
3. Matt Hooper – Richard Dreyfuss.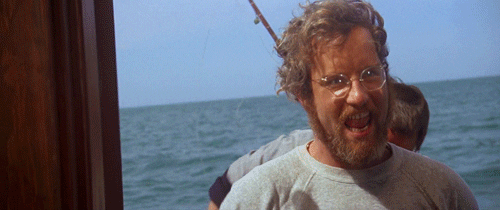 Matt Hooper was the oceanographer that was sent to determine whether the first victim died because of a shark attack because no one knew for sure, it could just as easily have been a speed-boat that made those bite marks, right?
Richard Dreyfuss also starred in 'American Graffiti' and 'The Apprenticeship of Duddy Kravitz'. He then went on to star in movies like 'Close Encounters of the Third Kind' 'What About Bob?' and 'Mr. Holland's Opus'. He continues to act regularly and even kind of reprised his role of Hooper in the movie, Piranha 3D in a special cameo at the start of the film!
4. Ellen Brody – Lorraine Gary.
Lorraine Gary played the wife of the local police officer who often supported him through these traumatic events, always being there and knowing that her husband would do the right thing.
Gary retired from acting but came out of retirement to star in Jaws IV: The Revenge, which has to go down as a seriously bad decision as it's widely regarded as one of the worst films ever made! After this she retired properly and hasn't starred in anything since.
5. Hendricks – Jeffrey Kramer
In his first major role, Jeffrey Kramer played Hendricks, the police officer who worked alongside Brody and had full and total trust in his boss and was one of the few who seemed to think he might be on to something. Other than that he didn't do a huge amount in the film!
Kramer went on to star in a few productions such as M*A*S*H, Halloween II and Ally McBeal but retired from acting in the late 90s, but has gone on to produce some projects since, including Ally McBeal also!
6. Chrissie Watkins – Susan Backlinie.
She was the shark's first victim and it was epic! This is the part that started it all, and the effect this scene had on many people has haunted them to this day!
Susan Backlinie was originally a stuntwoman and animal trainer who had no worries about appearing nude for this first, dramatic scene. She went on to appear in '1941' as well and also 'Grizzly' 'The Great Muppet Caper' and later retired and became an accountant – what a difference in careers!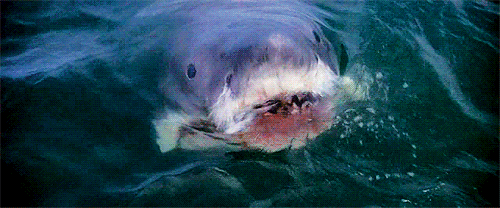 Is Jaws one of those movies that has stayed with you for years after watching it? Did it make you genuinely terrified to go in the water? What are your memories of watching this when you were younger, was it a behind the settee job? Let us know all your thoughts and memories in the comments, just when you thought it was safe to go back in the water….