Beetlejuice is an absolute classic – but at the same time it's probably one of the strangest movies of all time! Produced by Warner Bros, Beetlejuice (1988) follows the story of the Maitlands, who pass away at the start of the film and then go on to have their home "infested" with an annoying couple (Charles and Delia Deetz) and their goth daughter Lydia.
Sick of being annoyed by this new family while trying to enjoy a peaceful afterlife, the Maitlands turn to Beetlejuice to help them 'exorcise' their house.
Beetlejuice – or Betelgeuse – is keen to offer up his services to the Maitlands, but of course he doesn't tell them the true cost of his help and plenty of problems ensue! Beetlejuice proved to be another hit movie for director Tim Burton and featured Michael Keaton at the height of his fame.
Catherine O'Hara stars as Delia Deetz in Beetlejuice, while her husband Charles is played by Jeffrey Jones. A young Winona Ryder joined the Beetlejuice cast as Lydia Deetz, with Alec Baldwin and Geena Davis starring as the Maitlands.
Released in March 1988, the film was produced by Michael Bender, Richard Hashimoto and Larry Wilson – the latter of whom also worked on The Addams Family film.
The Beetlejuice movie took the box office by storm. With such a stellar cast of actors (plus plenty of other hilarious characters to deal with), in the article below we've taken a look at where the Beetlejuice cast are now. Scroll down to see what all of the main cast members from the movie are up to these days…some of the results might just surprise you. Enjoy!
1. Michael Keaton – Beetlejuice
Then
Michael Keaton was the star of the Burton film as Beetlejuice, 'The Ghost With The Most' who promised to be able to deal with the living in order to help those who were deceased and hadn't yet departed to the afterlife. He ends up tricking everyone in order to try and marry poor Lydia, but his plan fails and in the end Beetlejuice / Betelgeuse is forced to go back to the afterlife waiting room (where his head is promptly shrunk by a witch doctor!). Beetlejuice remains one of Keaton's most iconic roles ever.
Now
After starring as the spirit Betelgeuse in the Beetlejuice movie, Keaton went on to work again with director Tim Burton in Batman and Batman Returns. After a brief lull in his movie career, Keaton has made a resurgence in recent years, starring in the award-winning film Spotlight as well as Birdman. He is currently bringing in the big bucks by appearing in the Spiderman franchise as Adrian Toomes/Vulture.
[adunit mobile="RTK_dVa8″]
Then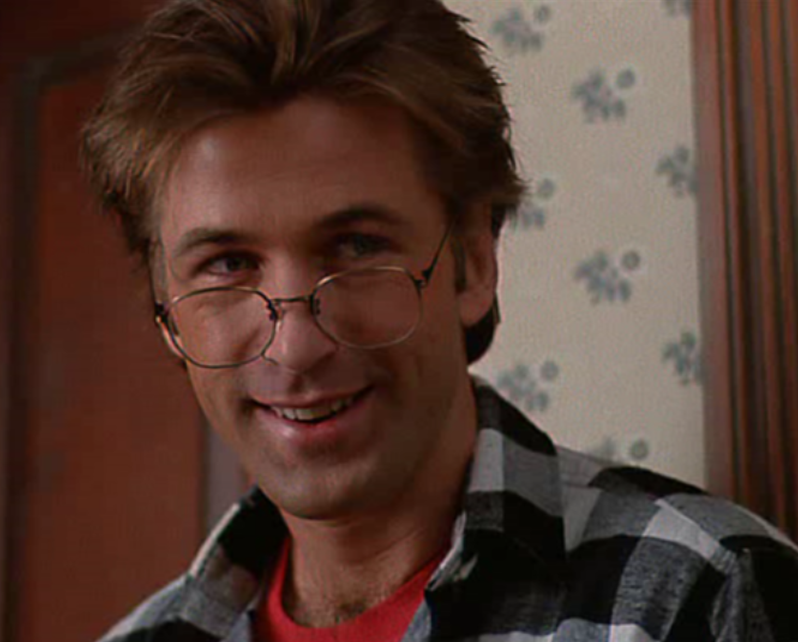 Beetlejuice is one of Alec Baldwin's first ever film appearances! Baldwin played Adam Maitland, a run-of-the-mill guy who runs a hardware store and just wants to spend his vacation at home with his wife, helping to do up their home to make it perfect in every way they can. Suddenly his character has to deal with being dead, and that's when things start to get very interesting indeed…
Now
From this early Beetlejuice role with Tim Burton, Alec Baldwin is now well-known as a very prolific and talented actor, starring in some major productions including the TV series 30 Rock in which he played Jack Donaghy, as well as some big movies including Mission: Impossible – Rogue Nation and The Looming Tower. He is also a producer, having worked on movies like Heaven's Prisoners and Shortcut to Happiness.
Most recently, he appeared in the film BlackKklansman and another instalment of the Mission: Impossible movies.
3. Geena Davis – Barbara Maitland
Then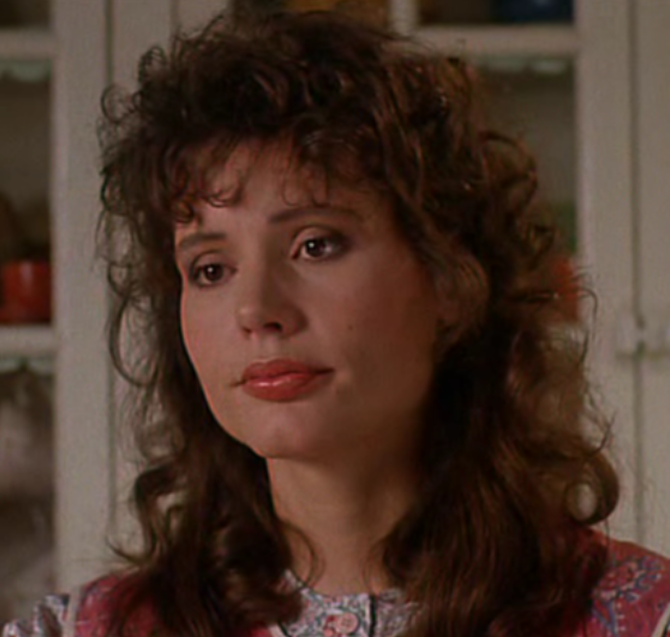 Barbara Maitland was the wife of Adam and was just as eager to get their new house looking perfect. Unfortunately, Barbara is behind the wheel of the car when she is driving home with her husband and swerves to avoid a dog, crashing the car in the process.
She is especially upset at the arrival of the horrible Deetz family in what was supposed to be their home, and teams up with Beetlejuice / Betelgeuse to informally evict them.
Now
Tim Burton and Warner Bros clearly had an eye for talent. Geena Davis has had a very successful career in the world of entertainment. Two years after Beetlejuice, she starred in Thelma & Louise – her performance earned her a Best Actress nomination at the 1992 Academy Awards. She also starred in the Stuart Little movies and has a recurring role on Grey's Anatomy.
[adunit mobile="RTK_wCZW"]
Then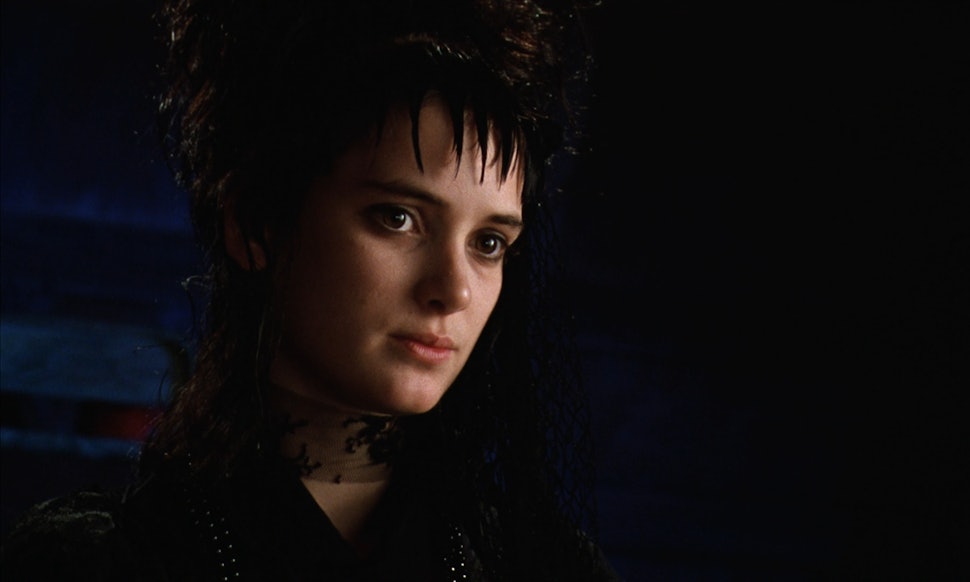 Delia and Charles Deetz, who moved in to the Maitlands' home, are accompanied by their moody daughter Lydia. She is the only one who can initially see the deceased pair and quickly befriends the Maitlands, even attempting to help them with their predicament.
Lydia narrowly avoids an ill-fated marriage to the terrifying Beetlejuice, but in the end everything works out for the best.
Now
For the role of Lydia in Beetlejuice, Tim Burton picked none other than Winona Ryder, who was one of the best and most successful actresses in Hollywood during the late 80s and 90s.
Her career took a dip after that infamous shoplifting incident, but in recent years Ryder is back on our screens, playing Joyce Byers in Stranger Things to lots of critical acclaim. Ryder also appeared in Destination Wedding opposite Keanu Reeves in 2018.
5. Catherine O'Hara – Delia Deetz
Then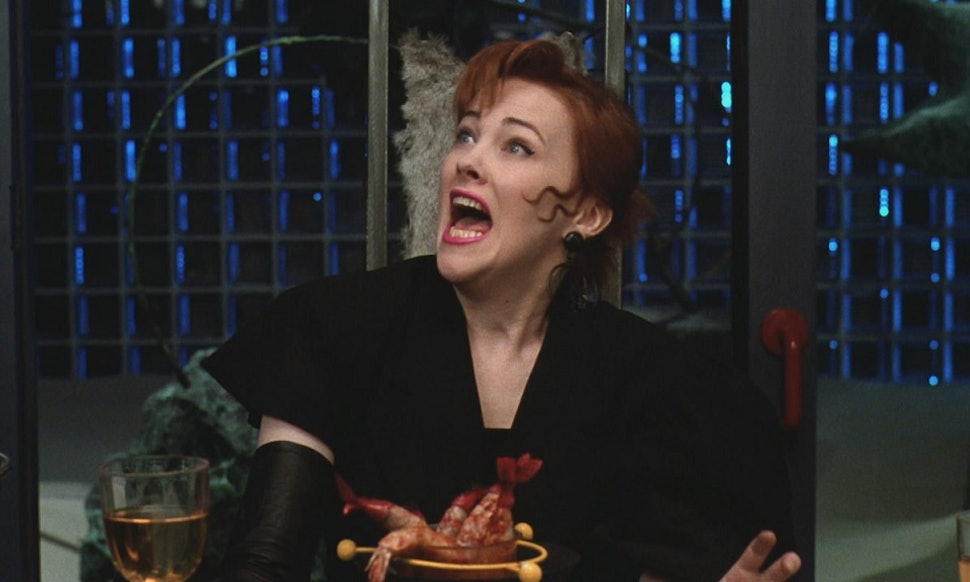 In the Beetlejuice story, Delia Deetz, played by Catherine O'Hara, is the mother of the family that move in and she really is a nightmare to be around.
With an interior designer at her beck and call, Delia Deetz has an unusual taste in decor and her personality is just awful, through and through. No wonder the Maitlands want to get rid of Delia!
Catherine O'Hara teamed up with Winona Ryder to fantastic comic effect in Beetlejuice, as they played a feuding mother and daughter at odds with supernatural powers.
Now
From the horrendous Delia Deetz in Beetlejuice, Catherine O'Hara went on to play a very different mother figure in the box office hits Home Alone and Home Alone 2, the first of which was originally set to be a Warner Bros production like Beetlejuice. 1988 was a good year for O'Hara: after Beetlejuice was released in theatres in March, the Canadian comedian would go on to make her SNL debut in October before being cast in Home Alone shortly after. O'Hara has been acting regularly ever since.
Most recently, O'Hara appeared on our screens in the TV version of A Series of Unfortunate Events. She has won critical acclaim for several of her other TV roles and was nominated for a Primetime Emmy for her performance in Temple Grandin.
[adunit mobile="RTK_z9hm"]
6. Jeffrey Jones – Charles Deetz
Then
In Beetlejuice, Charles Deetz worked in real estate before moving to 'the sticks' with his wife and daughter. He generally lets his family do whatever they want as he just wants anything for an easy life 'clipping coupons'.
Jeffrey Jones was the perfect choice for the cast of Beetlejuice, after previously appearing as Principal Ed Rooney in the film Ferris Bueller's Day Off.
His character tries to turn his spooky new neighbourhood into a tourist attraction, enticing his old boss Maxie Dean to pay him a visit.
Now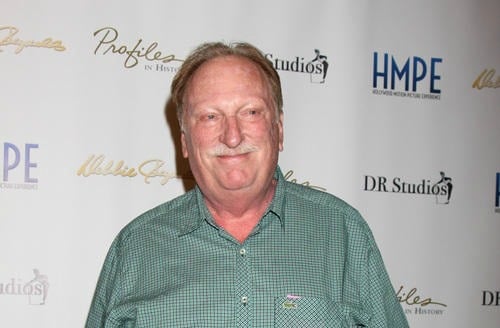 It's fair to say that Jones has had some issues since his appearance in the Burton film Beetlejuice. Jones is currently a registered sex offender, after pleading guilty to possessing child pornography and attempting to solicit a minor in 2002.
Since the incident, his career has faltered, but Jones has appeared in the film Who's Your Caddy, as well as acting as a permanent cast member on Deadwood.
7. Patrice Martinez – Receptionist / Miss Argentina
Then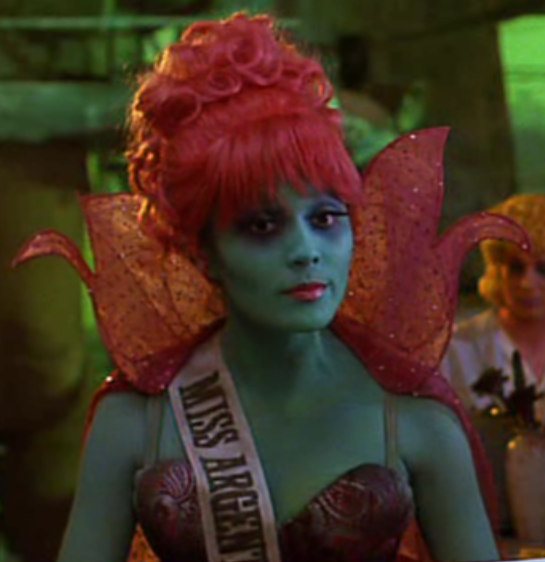 The green-skinned receptionist we see in Warner Bros' Beetlejuice was a beauty queen who killed herself in the living world and then went on to be a secretary in the world of the deceased.
She is clearly not a big fan of the world of Beetlejuice, dealing with the recently deceased Maitlands with impatience.
Now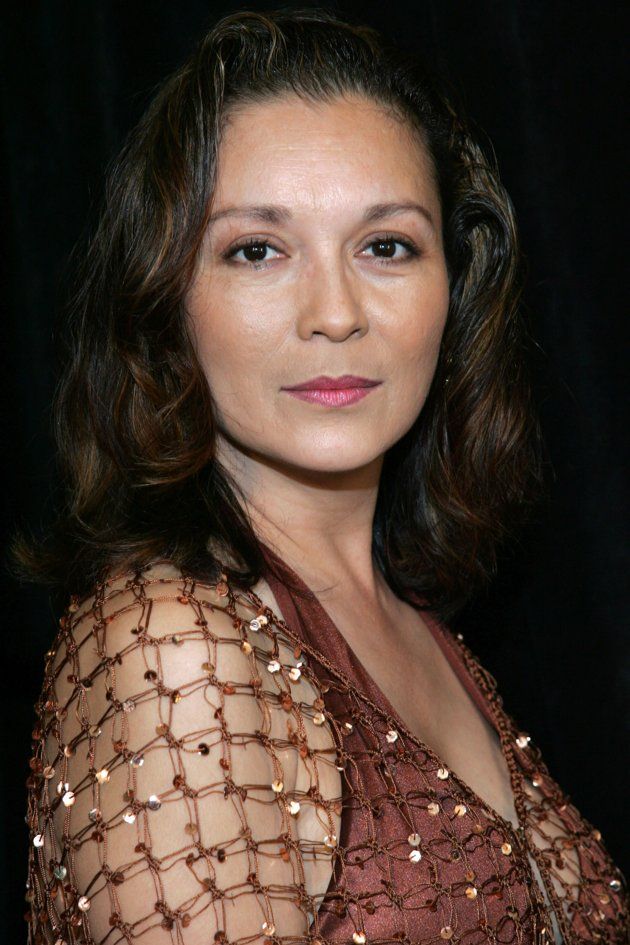 Patrice Martinez joined the cast of Beetlejuice for this receptionist role, and she went on to star in the TV show Zorro and Magnum P.I but has not acted since the late 90s. In March 1988, Beetlejuice was her penultimate film appearance, before the 1998 film The Effects of Magic. Martinez sadly died in 2018 at the age of 55 years old after a long illness.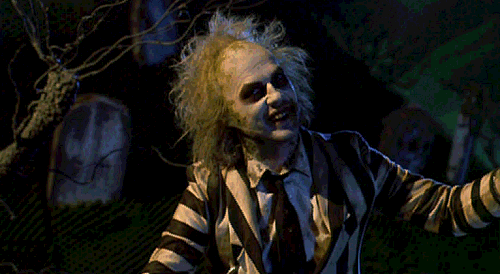 Are you a big fan of the Beetlejuice cast? Let us know all of your thoughts and memories in the comments section!