Remember Tommy From '3rd Rock From The Sun'? Here He Is Now!
Who remembers 3rd Rock From the Sun? This was a great comedy show that took the premise originally seen in Mork and Mindy – that of Extra Terrestrial beings coming to Earth and trying to assimilate themselves in to human society – but as a full family rather than an individual.
The characters in 3rd Rock were really well realised and played perfectly by the actors cast in their roles, from Dick at the head of the family, to Tommy who was the young lad of the family, going through the trials and tribulations that come with being a teenager.
Join us as we look back at the cast and what they looked like then compared to what they look like now…
1. Tommy Solomon – Joseph Gordon-Levitt.
Tommy was the youngster of the group, going through the angst of being a teenager, even though the character was meant to be an alien many, many times older than the human counterpart he was playing, so this caused some issues for the character, having to remember how he was meant to act around people as a teen going through all the teen issues!
Joseph Gordon-Levitt played the part perfectly, especially for a younger actor, and he managed to really grow in to the role as the seasons went on. Gordon-Lovett has gone on to have a very prolific career, appearing in many productions on the big and small screen, appearing in Sin City: A Dame to Kill For, The Night Before, and still has several projects in post-production, so he's going to be around for some time yet!
2. Dr. Dick Solomon – John Lithgow.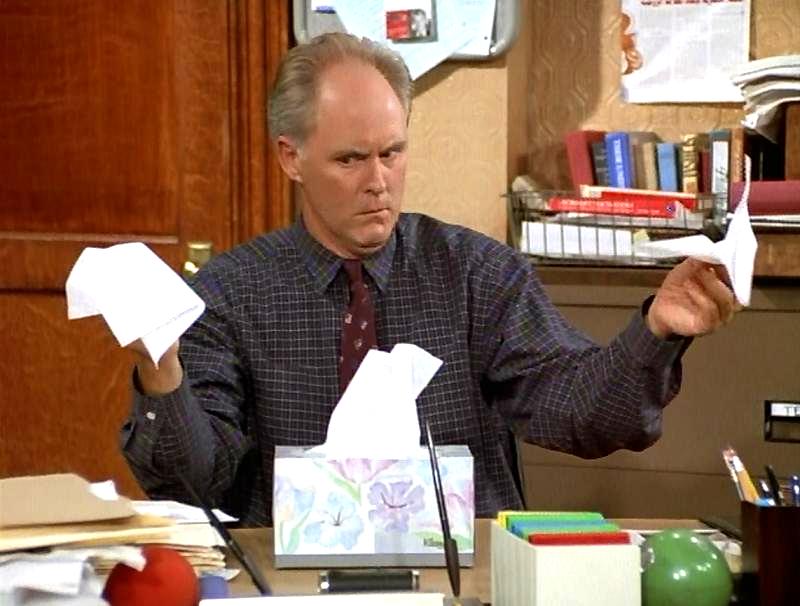 John Lithgow was already a Hollywood stalwart when 3rd Rock started, so it was a real coup for the network when they managed to convince him to take the role of Dick Solomon, the head of the family as they came to Earth. Dick was very naive to many things as a human, and especially when it came to relationships and sex!
Lithgow has never been far from our screens and isn't going anywhere, he's appearing on screens big and small on a regular basis and was recently seen in Pitch Perfect 3, Daddy's Home 2 and The Crown as Winston Churchill – he is a truly talented and versatile actor!
3. Sally Solomon – Kristen Johnston.
More than a little crazy and zany, Sally was the female of the group of aliens, and she was very aware that she was what would be considered an attractive lady with a body to die for, she's not afraid to show it off and flaunt it, either, often flirting with every man around!
Kristen Johnston has also appeared on our screens regularly, she had a memorable scene as Ivana Humpalot in Austin Powers: The Spy Who Shagged Me, and has appeared in ER, Ugly Betty, The Exes, Daytime Divas, For the Love of George and many more!
4. Harry Solomon – French Stewart.
French Stewart was perfect as Harry Solomon, if we're being polite, the moron of the group! To say that Harry was not bright was an understatement, but he was a lovable character with a unique style all of his own, and many people's favourite character with many laugh-out-loud moments!
French Stewart has become something of a stalwart on the small screen, appearing in many TV shows ranging from Secrets and Lies to The Middle, NCIS to the reboot of Roseanne, he is becoming a go-to actor for TV show producers who want a talented person to make an impact on their shows!
5. Dr. Mary Albright – Jane Curtin.
Jane Curtin played Dr. Mary, Dick Solomon's love-interest and a character who was bright enough to have appeared on The Big Bang Theory, she certainly made most of the alien characters look more than a little stupid many times!
Jane Curtin is a very talented actress. and she has certainly shown this by starring in some very different shows such as I Love You, Man, Unforgettable, The Good Wife and the Librarians. We hope Curtin will continue to grace our screens for many more years to come!
6. Nina Cambell – Simbi Khali.
Simbi Khali had been in a few productions, mainly in small parts, before she managed to bag the role of Nina in 3rd Rock From the Sun, a role which we all feel she managed to really make her own.
The role certainly kick-started Khali's career, she has become a bit of a prolific voice actress on various TV shows and video games, and has also appeared in front of the cameras on Weeds, Girl Minus and Better Things, looking like she is going to remain very busy for years to come!
7. Mrs. Mamie Dubcek – Elmarie Wendel.
Elmarie Wendel was fantastic as Mamie Dubcek in 3rd Rock From the Sun, and whilst it wasn't the biggest role in the show, she tended to steal the scene whenever she appeared, often getting a big laugh, or turning a scene on its head, especially any scenes with French Stewart, as they worked fantastically well together!
Wendel has stayed busy up until 2015, when she seems to have gone quiet on the acting front, but she has done a lot of acting and also some voice roles, including on Fallout 4, then she's appeared in front of the cameras on things like NYPD Blue, General Hospital, A Bag of Hammers and The Exes.
8. Officer Don – Wayne Knight.
Wayne Knight was fantastic as Officer Don, and was Sally's on-off love interest. He played the part perfectly and stole many a scene when his character appeared.
I can't help seeing Wayne Knight and saying in my head, "ah, ah, ahhhh, you didn't say the magic word" from his role as Dennis Nedry in Jurassic Park, but Wayne Knight is a fantastic actor, and continues to appear on our screens regularly in the likes of Blindspotting and The Young and The Restless, we hope that Knight continues to be prolific for years to come!
3rd Rock From the Sun was a great program, very original, genuinely funny, and with an amazing cast who made it what it was. Let's binge-watch the show and re-live the best of the Solomons and their adventures on Earth!