Can You Guess The 80s Stars From Their Childhood Photos
Everyone hates it when your parents drag out your embarrassing childhood photos to show all of the friends and family. They're often very cringe worthy, and in no way, shape or form represent the beautiful butterfly that you have eventually turned into.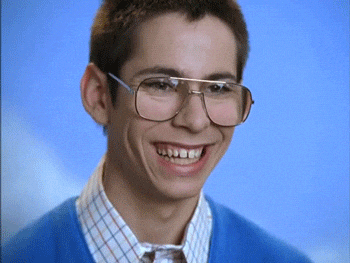 Even celebrities can't escape from this embarrassment, but unfortunately for them, their childhood photos are a little more…public. But this is lucky for us, because it means we can show you them all.
We've compiled childhood photos of some of the most prominent stars of the 1980s. Can you guess who they are? You'll find the answers at the end of the post.
Good luck, and no cheating!
1. This Cheeky Chappy
This 'nutty' star was a big hit in the 80s! He's a bit of a comedian, and is more recently known for hanging around with a big, green ogre! He was in a relationship with Whitney Houston before she married Bobby Brown. Any ideas?
2. This Grinning Girl
This actress is certainly diff'rent! She was born on May 29, 1963, in Littlefield, Texas. It's a fact of life that she was nominated for a Grammy Award for Best Inspirational Performance for her contemporary Christian album, but who is she?
3. The Handsome Young Man
Look at this cute little chap, all dressed up smart! This is a photo before he started kindergarten perhaps. At 15, he began weight training, and it's fair to say it did him well! Some people would think of him as a bit of a barbarian, but who is he?
4. This Little Explorer
This little boy, born at the Swedish Covenant Hospital in Chicago, is more at home in space. Presumed innocent, this little child is far from it. But who is he?
5. This Sweet Little Girl
Like all girls of this age, she just wanted to have fun, time after time! Nowadays, she's probably more used to partying all through the night. Any ideas of who she is?
6. This School Kid
Doesn't this young boy look handsome in his school photo? He certainly has a passion for acting, and also directing. He's been rather brave, tackling some rather controversial issues in his films,
7. This Ball-Playing Boy
Who's this chappy playing with his ball? We're more used to see him playing in the ring. He was born in Augusta, Georgia, on August 11, 1953. His life has been quite rocky at times, but he's extremely successful and has come out on top! Who is he?
8. This Wonderfully-Jumpered Young Man
This young man was born in West Baden Springs, Indiana. Unlike the last little man, he is mostly seen with a ball. He's certainly and all-star, but who is he?
9. This Blonde Bombshell
Look how cute and little he is! This is a stark contrast to what he looks like nowadays! You don't need to be Sherlock to work out who he is, but it might help!
10. And Finally…
Some things can get lost in translation, but not in this case! This young was born on September 21, 1950, in Evanston, Illinois, and he was a very prominent actor during the 1980's! And he was a very prominent actor during the 1980's! Sorry about that repetition there, sometimes it feels like every day is repeating itself.
Have you managed to get all 10? Let's put you out of your misery and find out who is who…
1. Eddie Murphy
The green ogre I was talking about? Yes, that was Shrek. Eddie Murphy voiced Donkey in all of the Shrek films. When not voicing animals, he's talking to them as Dr. Doolittle. Did you get this one right?
2. Lisa Whelchel 
Yes, it's a fact of life that this is Lisa Whelchel, star of the aforementioned programme, starring as Blair Warner. She also appeared as a Mouseketeer  on The New Mickey Mouse Club. 
3. Arnold Schwarzenegger
That weight training I was talking about? Yeh, it paid off, and this little boy became the hench of a man that is Arnold Schwarzenegger. Did you like my Kindergarten reference? No? Ok.
4. Harrison Ford
The little explorer is Harrison Ford. You might know him from occupying the Millennium Falcon as Han Solo, or from cracking his whip as Indiana Jones.
5. Cyndi Lauper
If you were paying attention, there were a lot of clues as to who this little girl was! er career has spanned over 30 years. Her debut solo album She's So Unusual (1983) was the first debut female album to chart four top-five hits on the Billboard Hot 100—"Girls Just Want to Have Fun", "Time After Time", "She Bop", and "All Through the Night"—and earned Lauper the Best New Artist award at the 27th Grammy Awards in 1985.
6. Mel Gibson 
Yes, it's Mel Gibson. The American actor and filmmaker is best known for his action hero roles, namely his breakout role as Max Rockatansky in the first three films in the Mad Max post-apocalypticaction series, and as Martin Riggs in the Lethal Weapon buddy cop film series.
7. Hulk Hogan
Without his trademark moustache, it's hard to recognise him as Hulk Hogan. Hogan is regarded by many as the greatest professional wrestler of all time. According to IGN, he is "the most recognised wrestling star worldwide and the most popular wrestler of the 1980s"
8. Larry Bird
I mentioned balls, and it's basketball that this star is best known for! Bird is an American professional basketball executive, former coach and former player, most recently serving as president of the Indiana Pacers in the National Basketball Association(NBA).
9. Robert Downey Jr.
Again, there were plenty of clues to point you in the right direction for this one. Stark contrast…of course, it's Tony Stark, aka Iron Man. Robert also portrayed Sherlock Holmes in Guy Ritchie's take on the detective.
10 Bill Murray
Finally we come to Bill Murray. Life repeating itself? Groundhog day, of course! I also managed to sneak a Lost In Translation reference in their too!
We hope you have enjoyed working out who was who. If you liked it that much, we might even do another one for you.