Sir Ian Holm, one of the most prolific and versatile British actors of his generation, has died.
Holm, best known for his roles as Bilbo Baggins in The Lord of the Rings trilogy and the android Ash in Alien, was 88 years old.
[rtk_adunit_top]
Holm had recently been battling Parkinson's disease, and his agent confirmed that the actor's passing was related to this affliction.
In a statement, Holm's representatives said: "He died peacefully in hospital, with his family and carer. Charming, kind and ferociously talented, we will miss him hugely."
[rtk_adunit_middle]
Born in Goodmayes, Essex in 1931, Holm rose to prominence in the 1960s as a stage actor, performing with the Royal Shakespeare Company.
Gradually, Holm broke through into film and television, and really hit the big time with his scene-stealing role in 1979's Alien.
[rtk_adunit_bottom]
From there, Holm went on to many high profile film roles including the Oscar-winning Chariots of Fire, Brazil, The Madness of King George and The Fifth Element.
However, for many he is most fondly remembered as the elder Bilbo Baggins in Peter Jackson's The Lord of the Rings trilogy and The Hobbit films.
Holm was awarded a CBE in 1989, and was later knighted in 1998. He is survived by his wife, Sophie de Stempel, and five children from three previous marriages.
One of Holm's biggest screen successes, Chariots of Fire was a gripping film that told the true story of Eric Liddell and Harold Abrahams as they competed in the Olympics. In the film, about two extraordinary men and what drove them to succeed despite the odds, Holm plays real-life athletics coach Sam Mussabini, who helped Abrahams to victory.
Here are some incredible facts about the film that you may well not have known…
1. The film nearly had a very different title
After completing the first draft of the film, Screenwriter Colin Welland was stumped as he had provisionally titled the film simply "Runners" and was at a loss as to a better title, but for obvious reasons wasn't happy with what he had.
[rtk_adunit_top]
2. He drew inspiration from a song of praise
One Sunday evening when Colin Welland was at home watching Songs of Praise on BBC and it featured the hymn "Jerusalem" which features the line "Bring me my chariot of fire" at which he jumped up shouting to his wife Patricia, "I've got it, Pat! Chariots of Fire!"
3. Harold Abrahams WASN'T the first man to do the Great Court Run!
In spite of what we see depicted in the film, Harold Abrahams was not actually the first man to achieve completing The Great Court Run. In actual fact it was Lord David Bughley.
[rtk_adunit_middle]
4. Burghley refused his consent for his name to be used in the film
Producer David Puttnam was a socialist and refused to show a lord winning which is why it was changed from David Burghley to Harold Abrahams winning the Great Court Run. This is one of the reasons Bughley refused to allow his name to be used and it was changed to Lord Lindsay for the film.
[rtk_adunit_bottom]
5. The Church service at the beginning and end of the film wasn't Jewish for a reason
You may have noticed that the Church service featured at the start and end of the film for Harold Abrahams' funeral is not a Jewish service, this is because Abrahams converted to Christianity in later life which is only vaguely hinted at in the film.
[rtk_adunit_top]
6. Eric Liddell helped Abrahams to success
It is not mentioned at all in the film, but in real life it was Eric Liddell who introduced Sam Mussabini, whose guidance helped drive Abrahams to success.
7. Eric Liddell's widow loved the film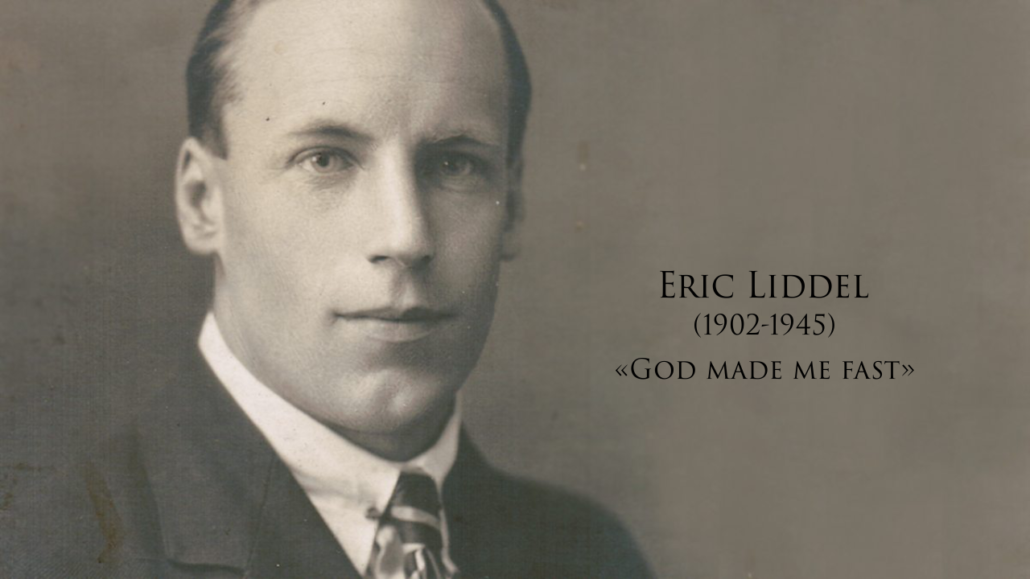 When the film was made, producer David Puttnam arranged a screening of the film for Eric Liddell's widow, who said that it captured the character of her husband perfectly and that she loved the film.
[rtk_adunit_middle]
8. She disagreed with one thing, however…
In spite of loving the film, Liddell's widow said the one thing they got wrong was that they made him far less graceful when running than he really was – this took David Puttnam by surprise as this was the thing they were certain they had got right as they had seen footage of Liddell running in old newsreels and so had seen his distinct running style.
9. Kenneth Branagh can be seen in the background of the film
A young Kenneth Brannagh was involved in the making of the film as a "gofer" and also appears on screen for 20 seconds as an extra in the background – have you spotted him before this?
[rtk_adunit_bottom]
10. So can Stephen Fry
Kenneth Branagh was not the only person who would go on to become a major success in Hollywood and on TV, as Stephen Fry also appears briefly in the background of a scene when they are singing "He is an Englishman".
11. Liddell wasn't just an accomplished athlete on the track
Eric Liddell is often remembered as a wonderful track athlete, but what many people are not aware of is that Liddell was also an accomplished rugby player and was capped by the Scottish national side a number of times.
[rtk_adunit_top]
12. The film was the most successful British film since someone asked for more!
Chariots of Fire was the first non-American film to win the Best Picture Oscar at the Academy Awards since 1968 when Oliver! won the award, so Chariots of fire can consider itself at home in good company!
Are you a big fan of Chariots of Fire? Does just the start of the amazing theme tune get the hairs on the back of your neck standing on end? Let us know all your thoughts in the comments as always.
[rtk_adunit_end]