We first got our taste the 'American Pie' way back in 1999, and since then we've practically gorged on this sweet, teen-sex comedy – filling our faces with a total of three sequels over the space of thirteen years.
The story of the film revolves around five best friends, Jim, Kevin, Oz, Finch and Stifler who attend East Great Falls High. With the exception of Stifler (who has already lost his,) the friends make a pact together to lose their virginities before their high school graduation. The title of the film is borrowed from the Dom McLean song of the same name.
It refers to a scene in the film where Jim is caught…ahem…short with a pie after being told that third base feels like "a warm apple pie" (don't try it at home kids.)
Now, 19 years after he played the character of Chuck 'Sherminator' Sherman, actor Chris Owen looks radically different as he prepares for his latest role on the big screen. Owen, 37, has ditched his trademark ginger locks in favour of bleach blonde for his role in the latest disaster-parody film 'Sharknado.'
Continue On To Next Page..
The actor will be back on our screens playing a "blonde cowboy" in the sixth instalment of the terrible franchise. Sharknado began life on the Syfy channel on July 11th 2013. It's whacky plot imagines a scenario where a freak cyclone hits Los Angeles which causes water spouts that scoop up man-eating sharks and flood the city with shark-infested waters.
Four sequels were produced as a result of the 'success' of the first: Sharknado 2: The Second One, Sharknado 3: Oh Hell No! Sharknado: The 4th Awakens and Sharknado 5: Global Swarming. The series has become somewhat of a cult phenomenon.
The American Pie star headed to Romania earlier this month to spend the weekend filming his cameo role in the film.
He shared a snap of himself in his Western-style costume with his new hair on Instagram.
Chris wrote in a caption: "Because when you go to Romania for the weekend to play a blond cowboy you take a picture. #Sharknado."
After appearing in the original film, Owen went on to star in three more movies in the series and was one of only two cast members to star in the straight-to-DVD spinoffs, American Pie Presents: Band Camp (2005), The Naked Mile (2006), Beta House(2007), and The Book of Love (2009).
Sherman was a nerdy teen who presented himself as a rampant womaniser, earning himself the nickname The Sherminator.
Continue On To Next Page..
After the American Pie films, Owen's acting career took a dive. It was reported in 2014 that Chris was waiting tables at a sushi restaurant in Santa Monica, California. He has also appeared in four National Lampoons movies and 1999 teen comedy She's All That. Some of his TV work includes roles on shows such as 7th Heaven, Monk, and The Mentalist.
The American Pie franchise, however, is doing a little better. After the success of American Reunion in 2012, a fifth film was announced to be in development. Star, Thomas Ian Nicholas, has recently said that the fifth film was written years ago, but that it hasn't seen the light of day since.
"That's been sitting on a shelf at Universal collecting dust. There's been a script for five years. Jon [Hurwitz] and Hayden [Schlossberg], who wrote and directed American Reunion, wrote it," he told US Weekly.
Continue On To Next Page..
"Universal hired them to write it. I thought we were doing it the following year. That was the plan and then I didn't hear anything."
"Hopefully Disney doesn't buy Universal and we get to make American Pie 5," he added. "I think there's a chance. There's always a chance. We never thought we were going to do the fourth one."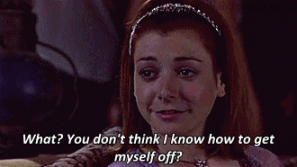 Well hopefully that script is being dusted off as we speak! At least we have Sharknado 6 to look forwards to in the meantime.
But what about the other cast members of the film? What every happened to them? Let's take a look and see what the rest of the gang look like now compared to then…
Seann William Scott – Steve Stifler
Fun little fact for you – William Scott only made $8000 from the first film. This is because despite the character's popularity, Scott was only promoted to a lead actor in American Wedding. Scott has had a successful acting career since the Pie movies, landing lead roles in Dude, Where's My Car, Road Trip and Final Destination. As well as live action films, William Scott has voiced Crash in the Ice Age film series.
Continue On To Next Page..
Chris Klein – Chris "Oz" Ostreicher
Perhaps not as successful as the others, whilst shooting the American Pie series, actor Chris Klein has a very publicised relationship with the actress Katie Holmes. They were engaged to be married, but broke off their engagement in 2003.
Not long after this, he was arrested for drink driving and went to rehab for substance abuse.
But now he has cleaned up his act, has married travel agent Laina Rose Thyfault and is back in acting, including playing Drew on Wilfred.
Eddie Kaye Thomas – Paul Finch
After American Pie, Thomas starred as the character Mike Platt in the TV show Off Centre. He also played Rosenberg in the first two Harold & Kumar films. Fans of Seth MacFarlane's comedy cartoon series American Dad might recognise his voice, as he has provided it for the character of Barry since 2009.
Continue On To Next Page..
Jason Biggs – Jim Levenstein
As the main character of this franchise, Jason Biggs went on to star in all three of the theatrical sequels for American Pie. He has become almost typecast for portraying typically Jewish characters, such as Jim in American Pie and in films such as Saving Silverman, Prozac Nation and Anything Else. This is somewhat odd because Biggs himself is not Jewish.
Outside of American Pie, Biggs voiced the character of Leonardo on the animated series Teenage Mutant Ninja Turtles between 2012-2014 and has most recently played Piper Chapman's ex in the hit Netflix series Orange is the New Black.
Alyson Hannigan – Michelle Flaherty
This lady just does not age! The character of of Alyson Hannigan perhaps was responsible for one of the greatest lines in the '90s film… "This one time, at band camp…" Outside of
American Pie,
the actress is perhaps best known for her work on TV, most notably as Willow Rosenberg in
Buffy the Vampire Slayer.
After Buffy, Flaherty went on to star as Lily in the hugely successful How I met Your Mother. Most recently, Flaherty has starred in Modern Love, along with Mean Girls star Jonathan Bennett.
Eugene Levy – Jim's Dad
These eyebrows are iconic and should really have a series of their own. Eugene Levy is the only actor to appear in every American Pie Film from start to finish. That's eight of them in total. In 2008 he was awarded the Governor General's Performing Arts Award, a lifetime achievement award that is considered "Canada's highest artistic honor".
A few years later he was a made a Member of the Order of Canada, due to "his contributions as a comic actor and writer, and for his dedication to charitable causes." In other film roles, Levy voices the character of Charlie in Disney Pixar's Finding Dory.
Continue On To Next Page..
Tara Reid – Vicky Lathum
It's hard to believe that at one time of day, people took Reid pretty seriously. She had roles in The Big Lebowski, Josie and the Pussycats and Van Wilder. However, since then her career as taken a complete nosedive. She became best known for a botched plastic surgery to fix her breast implants and had liposuction, but this backfired and gave her a slight deformity.
She is now notorious for her work in the Sharknado film series, so will be pretty comfortable when Chris Owen drops in on the set.
Thomas Ian Nicholas – Kevin Myers
Just after American Pie, Thomas Ian Nichola had a minor role on the show Party of Five. He's also done guest work on a few different things such as Medium and Grey Anatomy.
He's also starred in a few Biopics too, playing Frank Sinatra Jr. in Stealing Sinatra and as Walt Disney in Walt Before Mickey.
Continue On To Next Page..
Shannon Elizabeth – Nadia
Like several people on the list, Shannon Elizabeth's biggest film work happened at the same time as American Pie. She starred in Jay and Silent Bob Strike Back and Thir13en Ghosts. She is also a massive poker player.
She will often visit Vegas to compete in poker competitions. She's competed in the World Series multiple times. This obviously funds her life outside of acting.
Jennifer Coolidge – Stifler's Mom
This actress will always have a place in our hearts as 'Stifler's Mom.' As well as Stifler's Mom, she's played some extremely memorable characters in her career, such as manicurist Paulette in Legally Blonde and Hilary Duff's evil stepmother in A Cinderella Story.
She currently stars on the CBS sitcom 2 Broke Girls and has voiced the character of Lazy Susan on Gravity Falls since 2012.
Continue On To Next Page..
Mena Suvari – Heather
Actress Mena Suvari is perhaps best known for her film American Beauty, which released the same year as American Pie.
Over the years she has transitioned from film work to TV, appearing as a guest on many poplar shows like American Horror Story, Chicago Fire, and South of Hell.
And Finally…Eric Lively – Albert
We bet you didn't realise that the fella who played Albert in American Pie was Blake Lively's big brother? Famous sister aside, Eric Lively has done a lot of TV work, on shows like So Weird, A Minute With Stan Hooper, The L Word, and Modern Men. His most recent acting credit is the 2014 film BFFs.
So there you have, 19 years have been kinder to some than others. It will be interesting to come back in another twenty years and see how they've progressed then!