Mila Kunis quickly made a name for herself in Hollywood as a talented child actor, earning her big breakthrough in America with the hit sitcom That '70s Show, before going on to reach a worldwide audience – thanks to her stand-out performance in Forgetting Sarah Marshall (2008).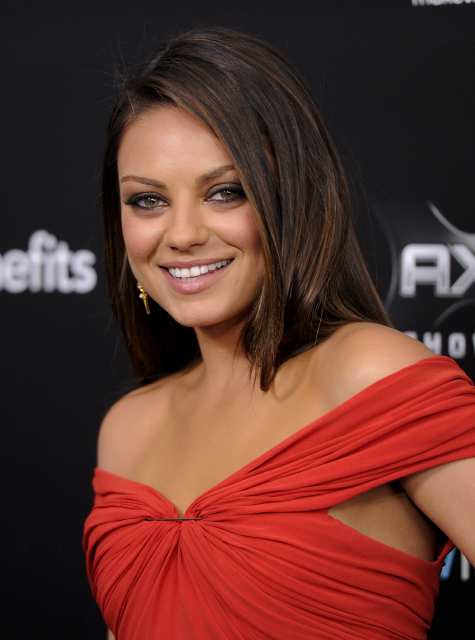 As one of the highest-paid actresses in Hollywood, she's also starred in a number of dramas and action thrillers, including Max Payne (2008) – alongside veteran actor Mark Wahlberg – and Black Swan (2010), where she played one of the leading roles opposite Natalie Portman.
Many people also forget that she's a talented voiceover artist, having starred as Meg Griffin in Family Guy since 1999.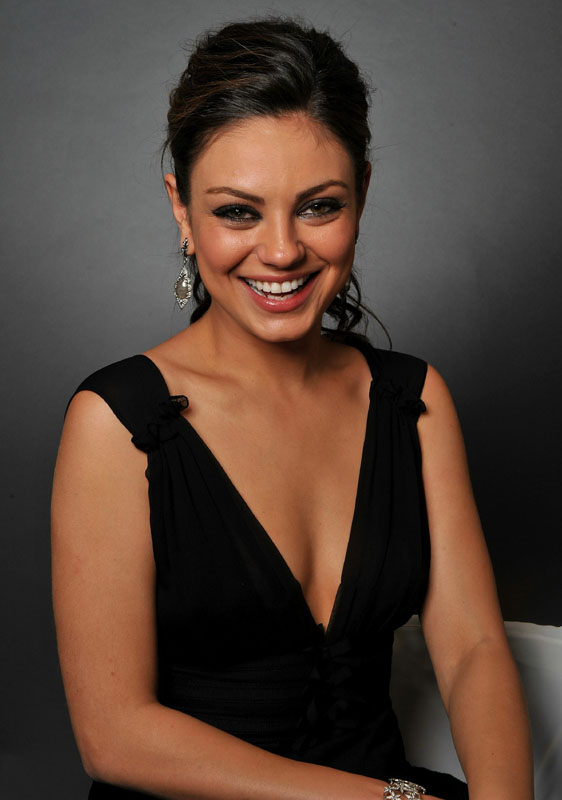 Kunis is also something of a sex symbol in Hollywood – winning numerous accolades naming her 'Sexiest Woman Alive'. The actress has participated in some steamy shoots, for the likes of FHM and Esquire, much to the delight of her male fans. She's also had a string of high-profile romances, and is currently married to fellow actor Ashton Kutcher.
With that in mind, we've brought you 21 never-before-seen photographs of Mila Kunis throughout the ages, from her early days as a child actor to her current role as a wife and mother to two children. Some are sure to leave you feeling shocked…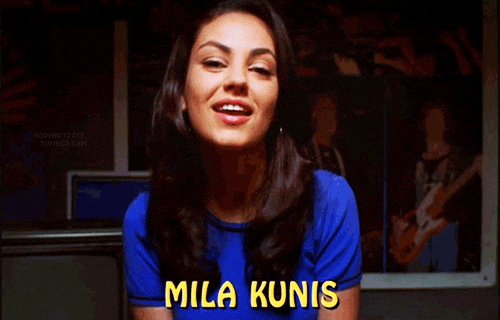 42. Kunis has been acting since she was only nine years old
Her father Mark first enrolled her in acting classes at the Beverly Hills Studio.
She landed a part in a Barbie commercial on her first ever audition!
41. Kunis quickly gained lots of film and TV appearances
Her first soap acting job was a minor role on Days of Our Lives.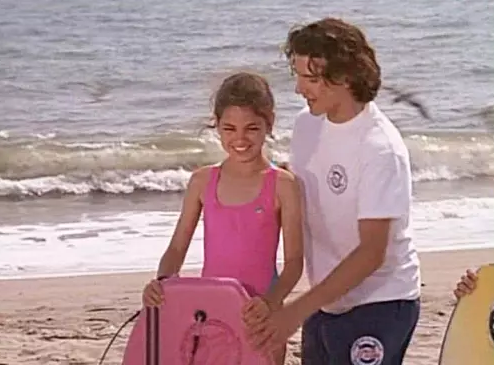 She also guest-starred in Baywatch twice as a young girl.
40. By the time she was a teenager she had already worked alongside a major Hollywood star
One of her first major film roles was in the award-winning Gia (1998), starring Angelina Jolie.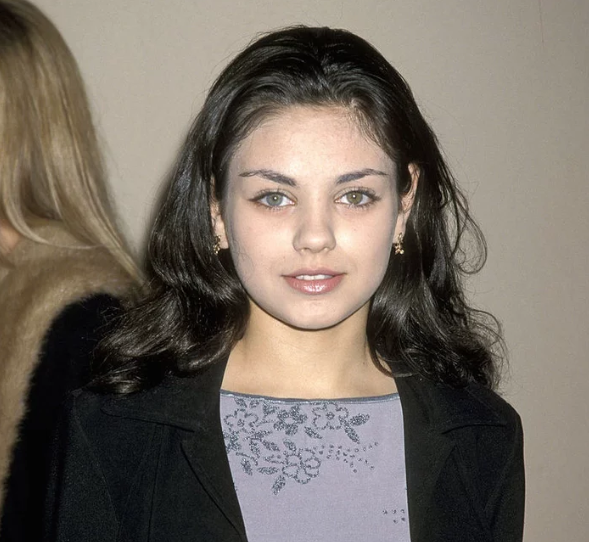 Kunis played the young Gia Carangi in several memorable scenes.
39. Only two years earlier she had played a minor role in Honey, We Shrunk Ourselves (1997)
Viewers got a snapshot of the future starlet in this popular 90s film.
Mila played Jill in the film and was clearly already very confident in front of the camera!
38. The young actress has an older brother named Michael
However, he decided not to join his little sister in carving out a career in Hollywood.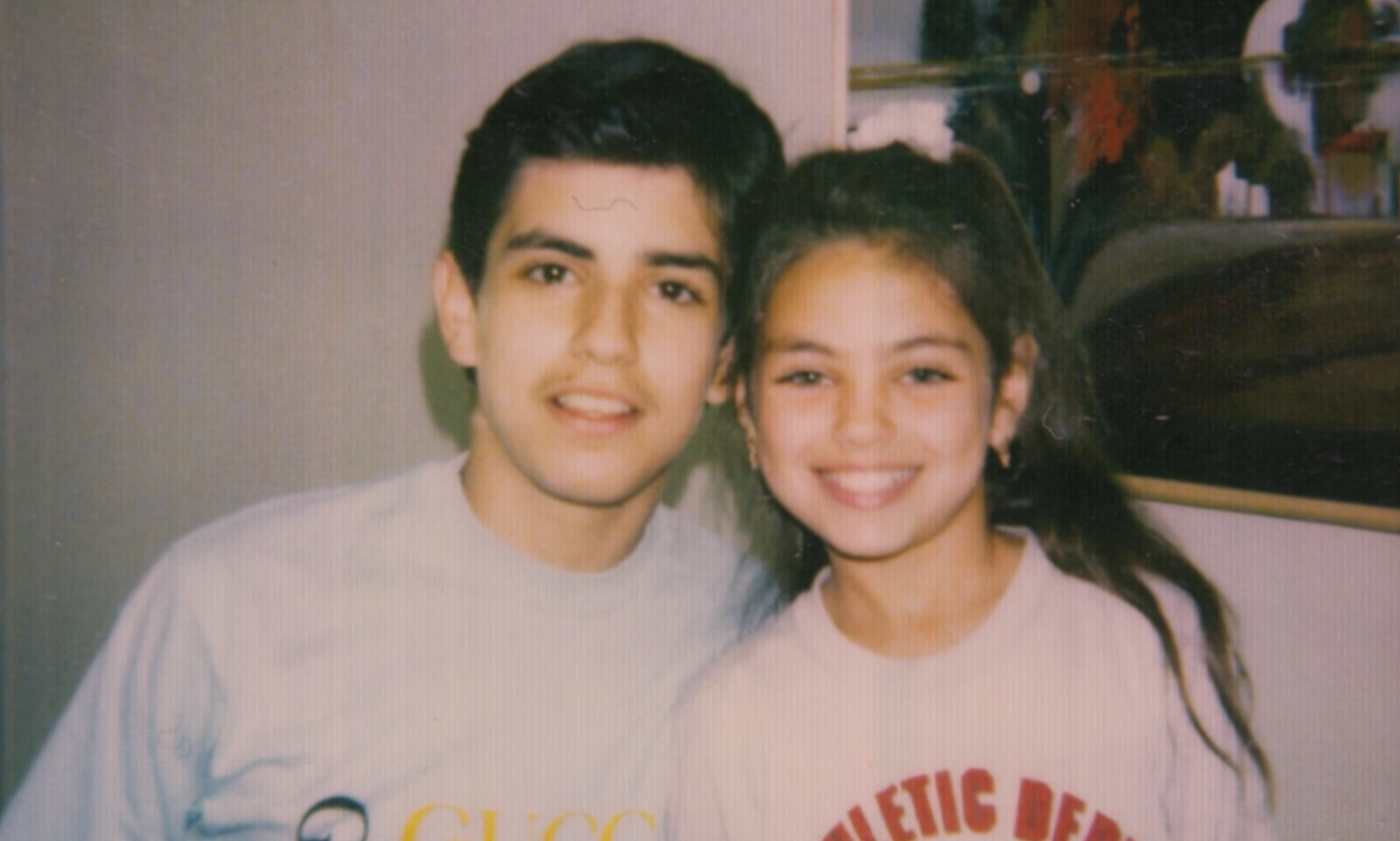 When the two were little, they only spoke Russian in the house, even after moving to America in 1991.
37. As a young tween, Kunis went through a dry spell in terms of acting
She originally attended the Los Angeles Center for Enriched Studies but her teachers weren't flexible enough with regards to her acting career.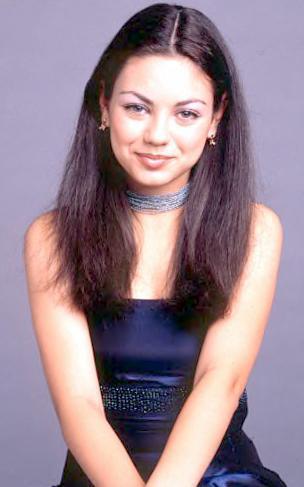 Instead she ended up moving to Fairfax High School in LA and eventually graduated in 2001.
36. Kunis suffered a few setbacks early on in her career
She somehow failed to get the part of a Russian Jewish girl who moves to America in 'Make A Wish, Molly' despite the fact that she speaks Russian, was raised Jewish and moved to the US as a youngster!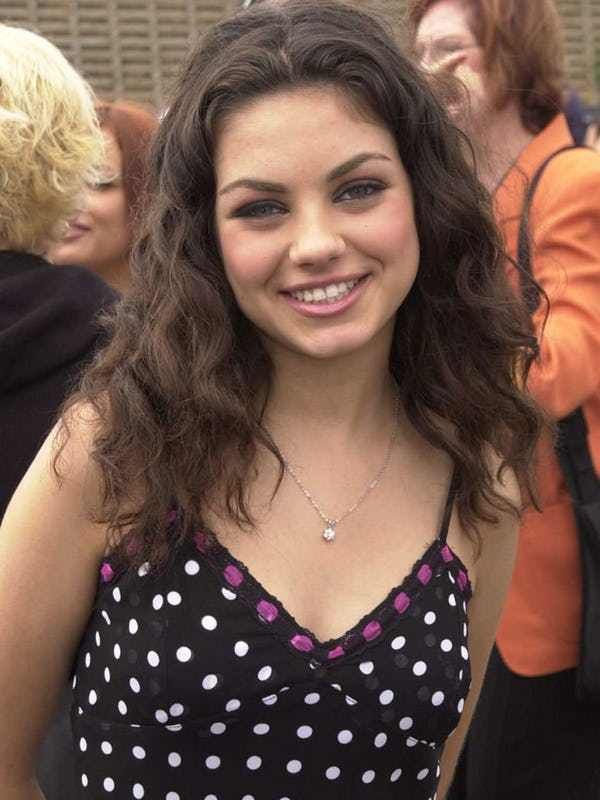 Instead Kunis was cast as a Mexican girl in the film.
35. Kunis won several awards for her performance in That '70s Show
Little did Kunis know that one day she'd end up marrying her co-star Ashton Kutcher…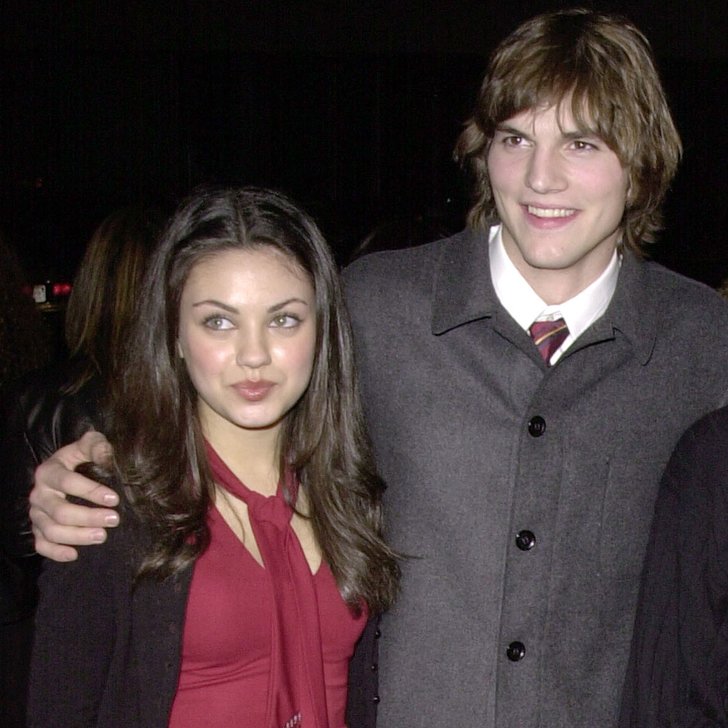 Not long after starring in That '70s Show, Mila gained a leading role in the popular animated series Family Guy as Meg Griffin.
34. Since then Mila has gone on to star in a number of hit films
Her breakout role was probably in 2008's Forgetting Sarah Marshall – her standout performance garnered rave reviews and led to further acting opportunities.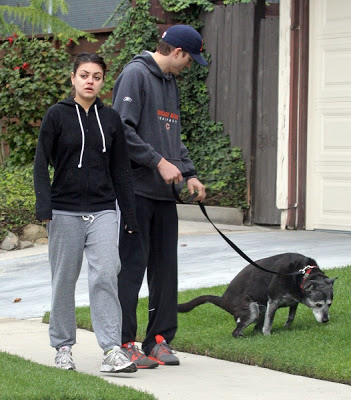 Her popularity also signalled the beginning of her frosty relationship with the paparazzi!
33. In fact, Kunis has been known to get extremely agitated with the cameras trailing behind her…
During her first pregnancy, the actress flipped out at some paparazzi who were trespassing on her property.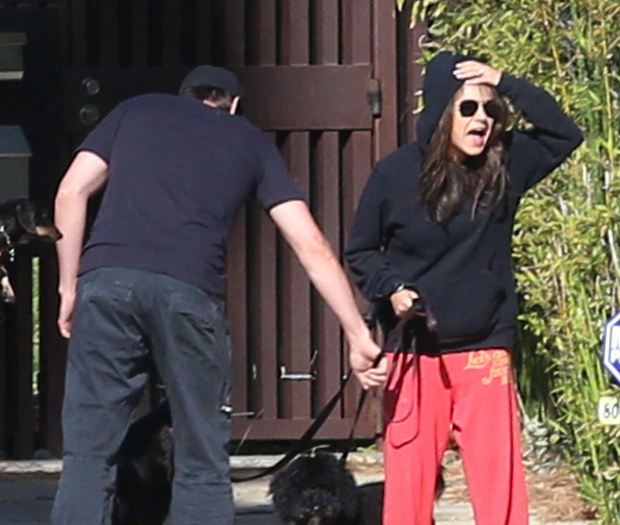 In the photo above she gets visibly upset and has to be restrained by husband Ashton Kutcher.
32. In interviews, Kunis comes across as really cool and level-headed, but not when it comes to the cameras
She continued to yell at the paparazzi until they finally got off her driveway.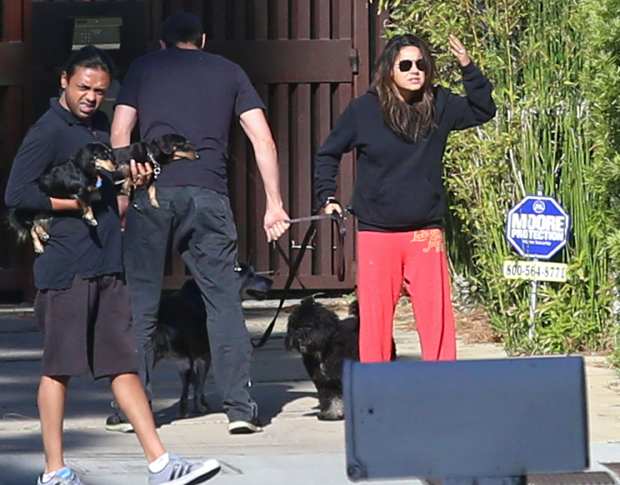 We can't really blame her for getting angry at the intrusion – especially when she's just hanging out with family and wants to be left alone.
31. She joined the cast of Family Guy in 1999
Kunis auditioned after Seth Macfarlane noticed her voice and acting skills on That '70s Show.

She replaced Lacey Chabert and immediately became a hit on the animated series.
30. Seth Macfarlane has always sung her praises
He once stated in an interview:
"There was something very natural about Mila. Oftentimes with animation they'll have adult actors doing the voices of teenagers and they always sound like Saturday morning voices."

"She had a very natural quality to Meg that really made what we did with that character kind of really work."
High praise indeed!
29. Mila's family have lived in America since she was 7 years old
Her parents Elvira and Michael moved the family from the Ukraine to the USA, after deciding that there was 'no future' for their children in the Soviet Union.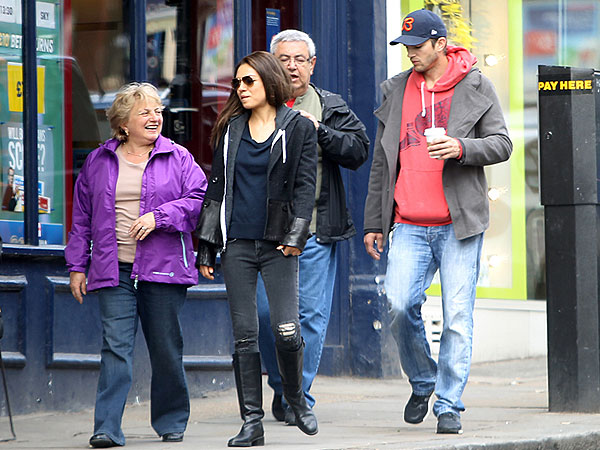 Her mother is a Physics teacher, whilst her father was a mechanical engineer – who now works as a cabbie!
28. Kunis once treated her parents to a full renovation of their childhood home in NYC
The actress splashed the cash and completely redecorated their home.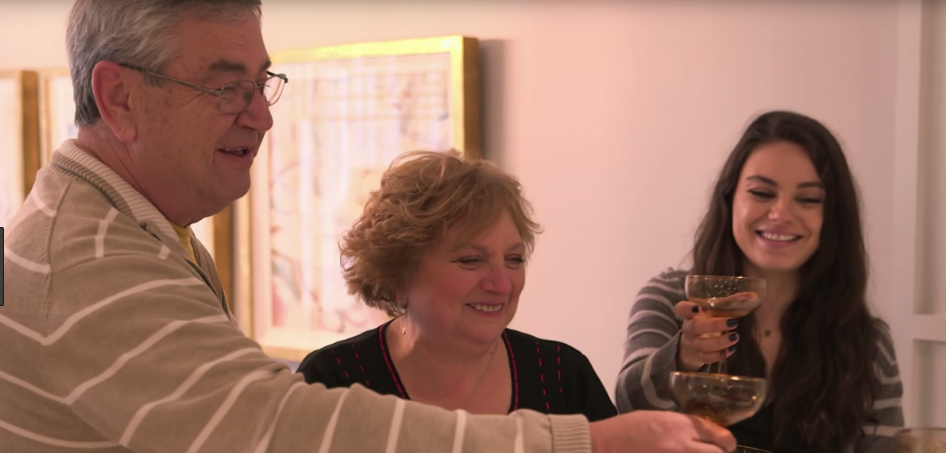 The generous act was filmed for a reality TV series and aired a few years ago.
27. Kunis is very close to her parents and is often photographed out and about with them
They are both Jewish and have tried to raise their daughter in their religion (Judaism and other faiths were banned in the Soviet Union).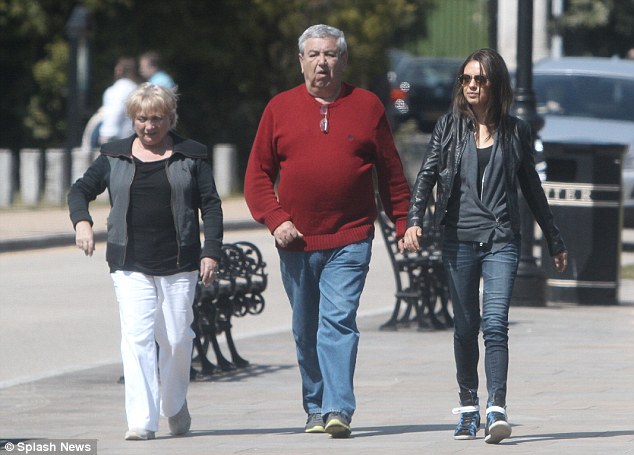 Kunis has recalled turning to her mum and grandma for help as a young girl in America, particularly during her first year of primary school when she couldn't understand a word of English.
26. Kunis had an eight year relationship with fellow child actor Macaulay Culkin
The ex-couple are pictured here attending the Michael Jackson memorial service.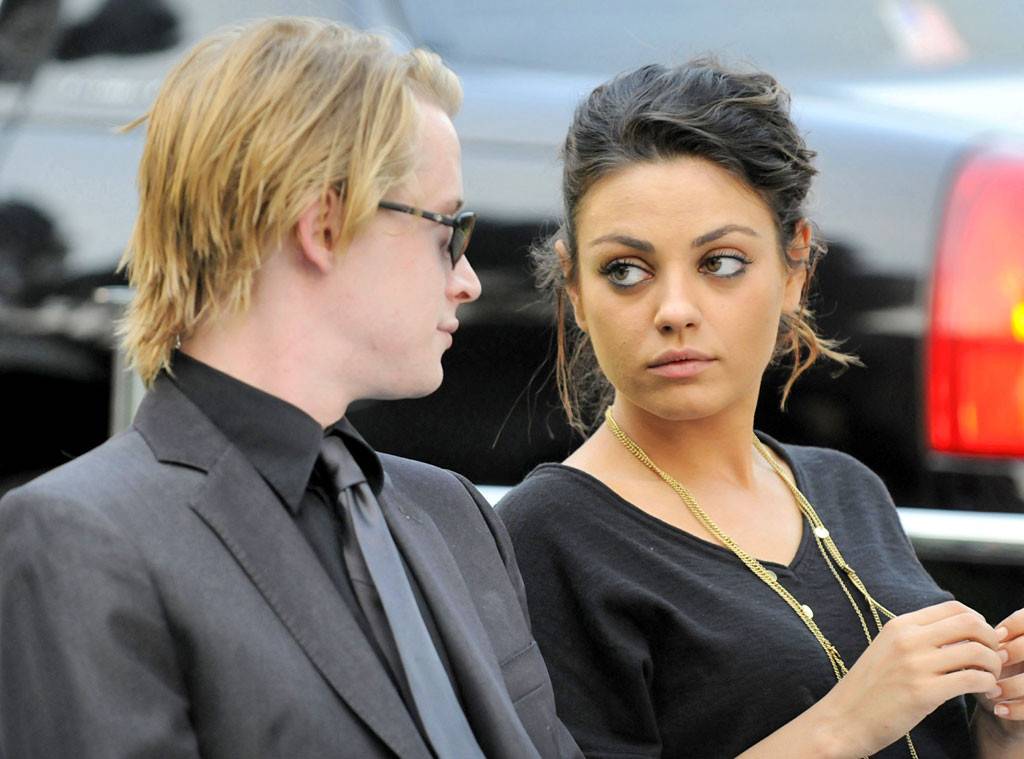 They first met in 2002 and kept their relationship extremely private.
25. Kunis was initially overwhelmed by the press intrusion
She was very aware of the fact that she was dating a famous child actor and had to get used to the heightened attention.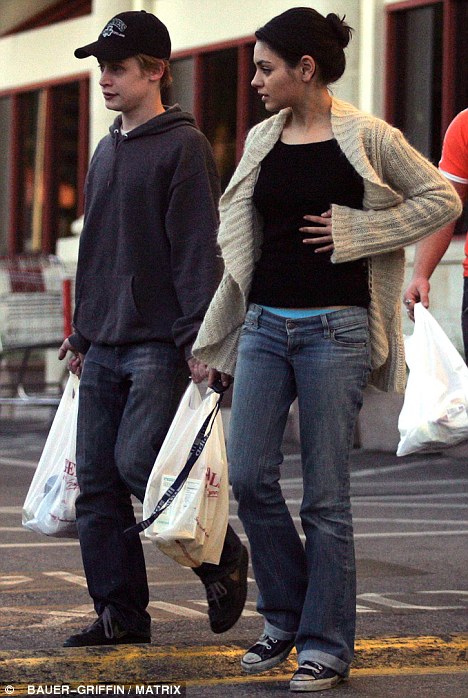 However, she forged a strong bond with Macaulay and didn't let the media get in the way of their relationship.
24. Kunis told her father when she was 16 years old that she didn't believe in marriage
With that in mind, it never really looked like Kunis and Culkin would go the distance.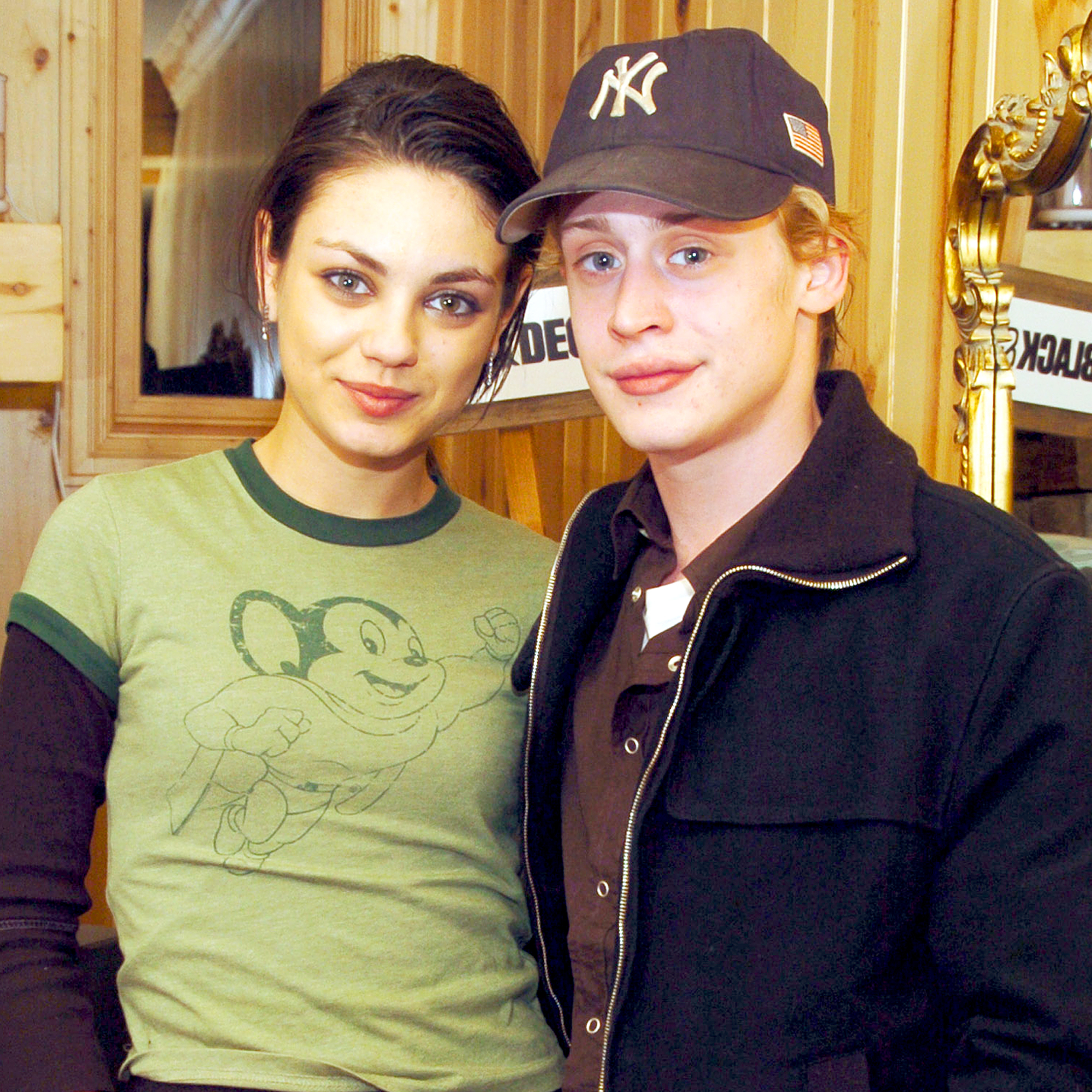 However, although things didn't quite work out for the pair, they split amicably and remain good friends to this day.
23. In fact, the actress only ever has good things to say about Culkin in interviews
She has previously described the actor as her "steady rock" in life, saying "that's all that you need."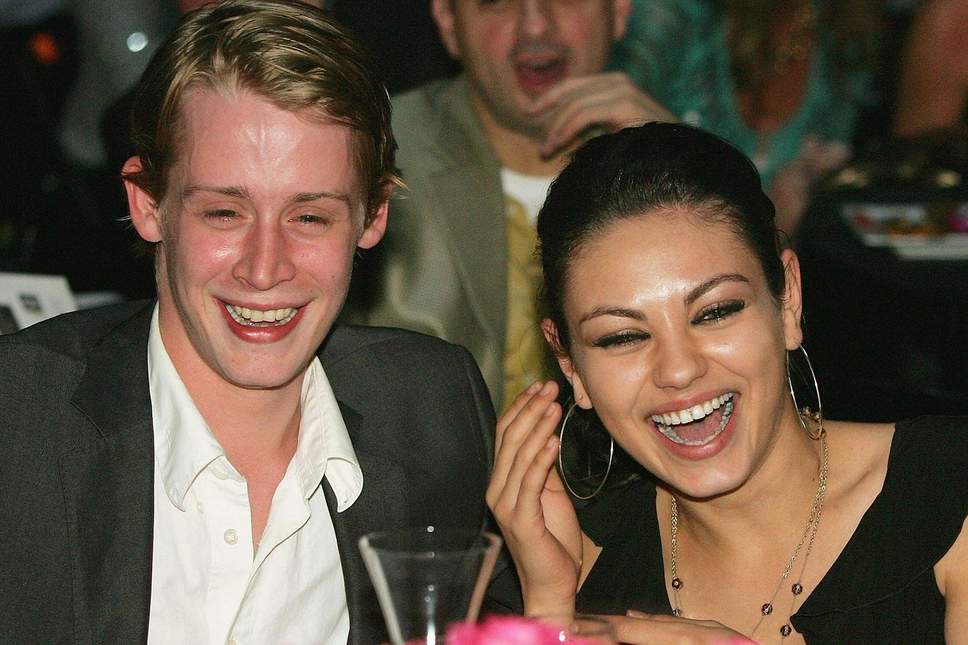 Kunis also said that she felt as though they basically grew up together because they were so young when they first met, which really helped to strengthen their romantic relationship.
22. Kunis revealed in the interview that she had to lose weight for her part in Black Swan
She told Esquire:
"I lost weight once for Black Swan, I gained my weight back for real life. And that's it."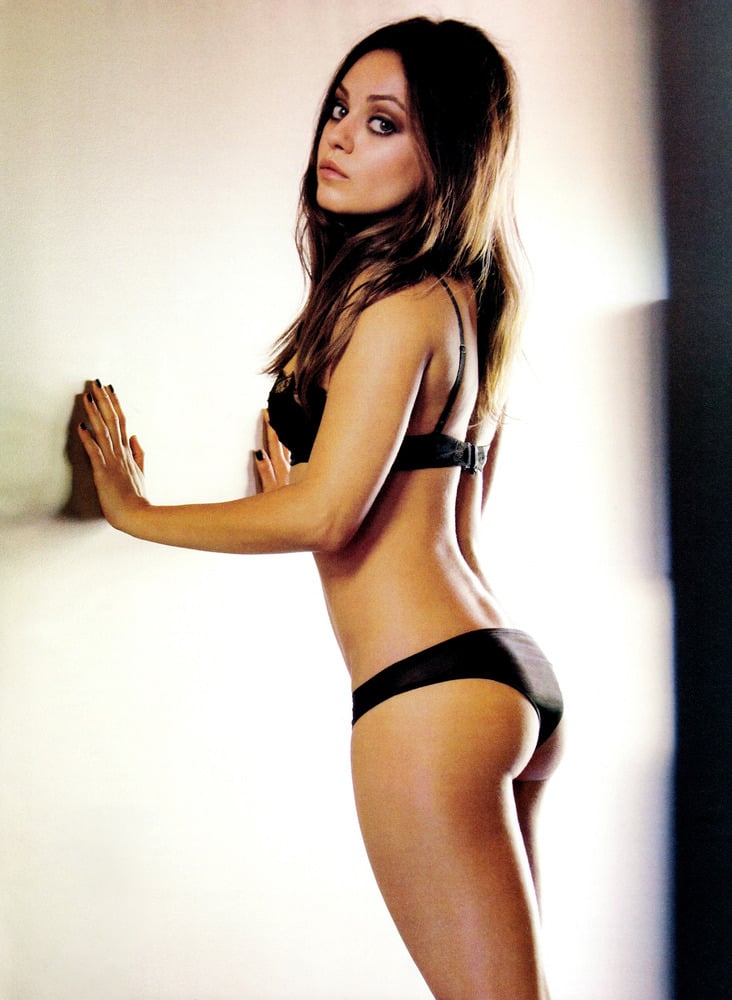 "There hasn't been any fluctuation since. But I also don't mind talking about it, because there's nothing to hide. I really don't. It's not like I'm ashamed."
21. She once used her obvious sex appeal to star in a very popular Jim Beam commercial
Her association with the brand first began in 2014. Since then, bourbon fans have enjoyed watching Kunis on the small screen.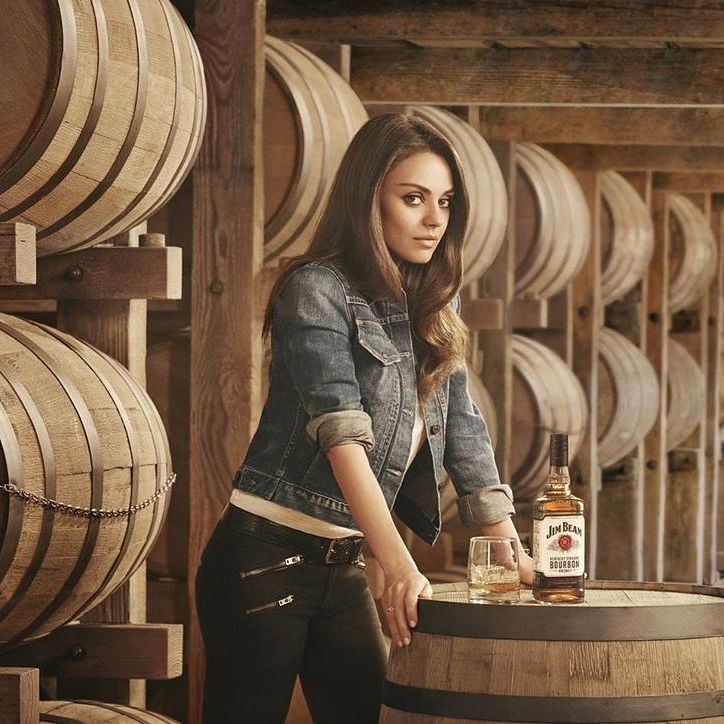 Kunis has admitted that she's a big fan of bourbon herself – she's probably got more Jim Beam than she knows what to do with now!
20. Ashton Kutcher must have been one happy man when the couple got together in April 2012
The pair already knew each other after working together on That '70s Show for eight seasons.
They got engaged two years later and married in July 2015.
19. The couple wanted to have a private wedding, but paparazzi managed to snap a few shots of the happy couple
Once again, Kunis looks none too pleased by the intrusion, and we really don't blame her.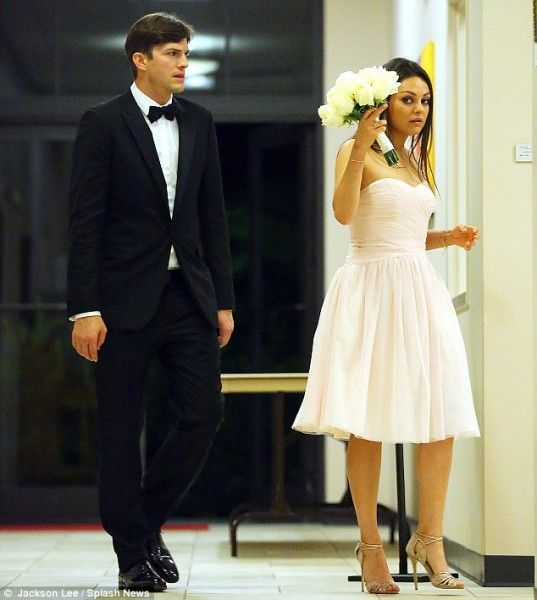 She has always tried to avoid publicity and the cameras were out of line once again.
18. Kunis and Kutcher both have a very random circle of celebrity friends
As well as being friendly with the likes of Justin Timberlake and Seth MacFarlane, Kunis also hangs out with some random celebrities.
The couple are pictured above in London, walking down the street with Princess Eugenie and her then-boyfriend Dave Clark.
17. They even went on holiday with Eugenie and Clark in St. Tropez
Paparazzi were waiting to snap some candid photos of the unlikely friends together on the beach.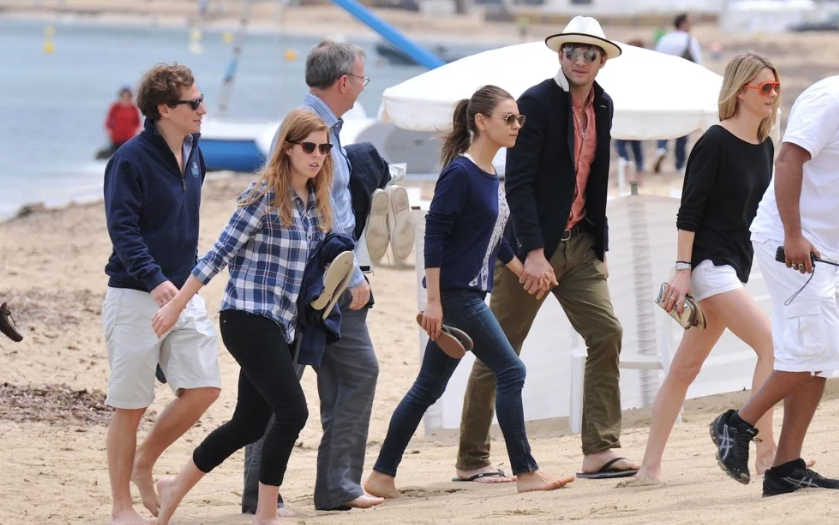 We wonder how they first met?! Still, it's nice to have a connection to the British Royal Family.
16. They've also been snapped out and about with some fellow Hollywood A-Listers
Just not the ones that you would first think of!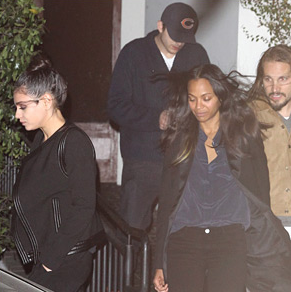 The couple can be seen above grabbing dinner with Zoe Saldana and husband Marco Perego.
15. However, she seems to enjoy her husband Ashton Kutcher's company best of all
The pair are often spotted out and about together either eating or at sports games.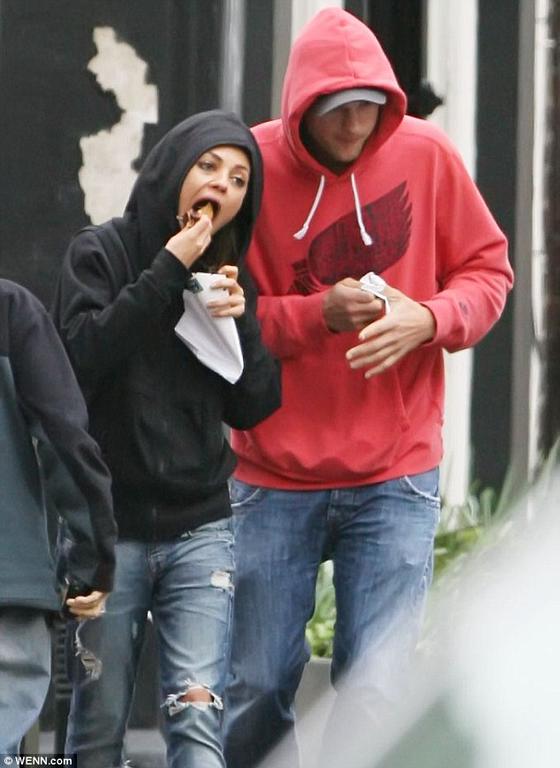 There seem to be a lot of snaps of the two eating hot dogs and sugary treats!
14. They can often be found at Lakers games together
The husband and wife team love cheering on their local basketball team.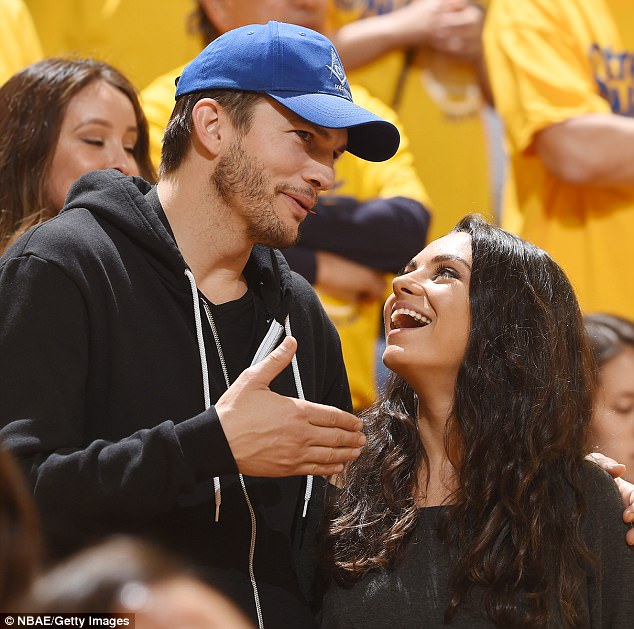 And they always manage to look really cute and in love at the same time!
13. The actress also likes doing the weekly food shop herself
Rather than getting an assistant to do it, Kunis is often snapped leaving the supermarket with her groceries.

She still manages to look like a Hollywood star at the same time though, even when she's off-duty.
12. Kunis is now a happily married mother-of-two
Below she can be seen looking after her kids at a sports game with her hubbie Ashton.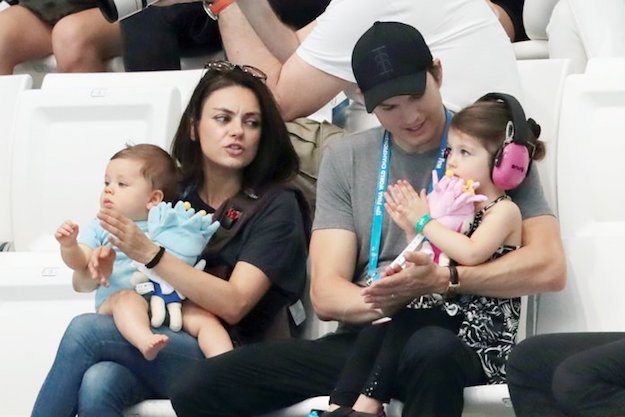 Their daughter is named Wyatt Isabelle Kutcher (born October 2014) and they also have a son, Dimitri Portwood Kutcher (born November 2016).
11. Kunis has often spoken about the importance of family
However, she can't stand the stress that is caused by having to raise two kids in the public eye.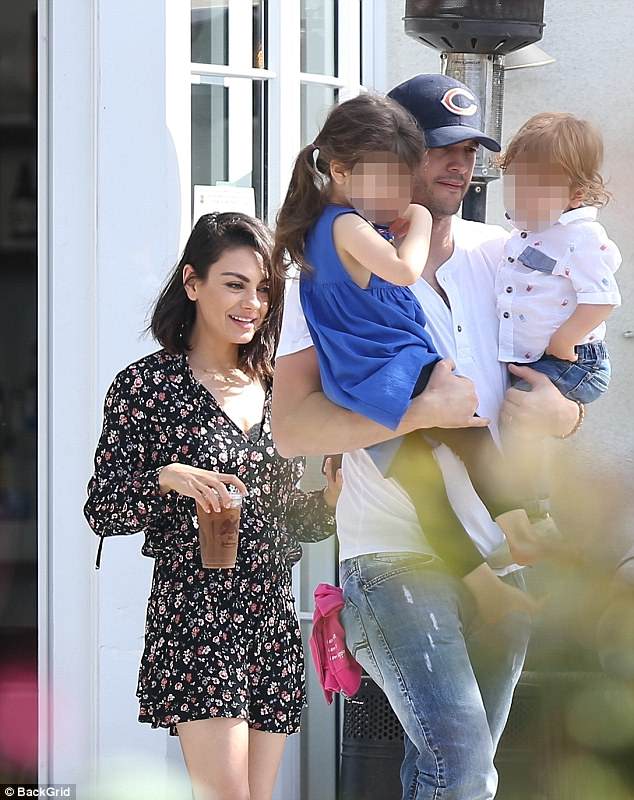 She hates the fact that things like false pregnancy rumours are regularly reported by magazines, which journalists don't realise can heavily impact on her wider family.
Still, Kunis and her little family always look the picture of happiness together!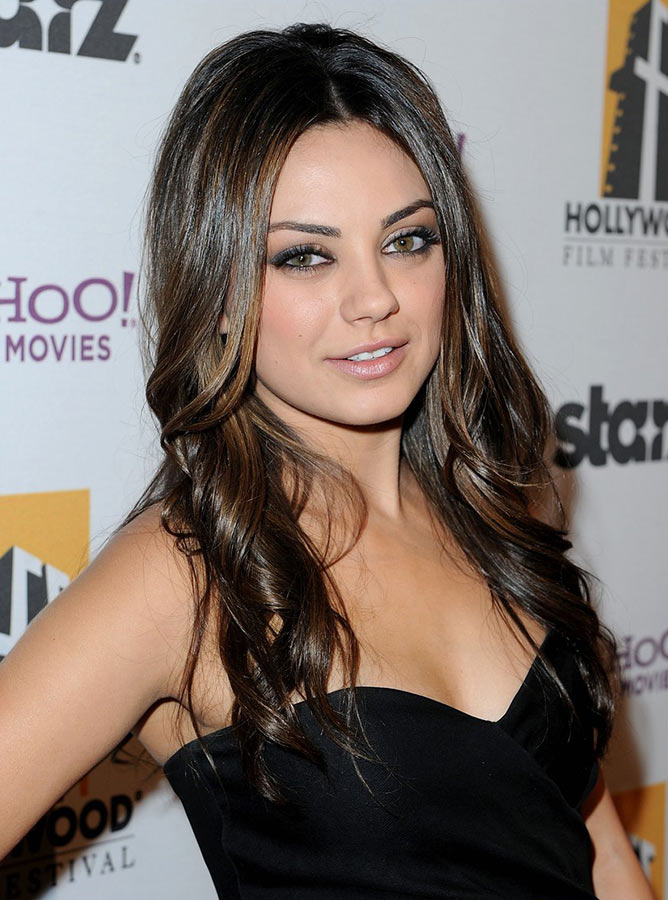 We've got to admit, we love her all the more after reading this!
If you enjoyed scrolling through these photographs of Mila, then why not keep reading below to find out 10 fascinating facts you didn't know about the actress and model?
You won't be disappointed…
10. She's terrified of bugs
For a long time, Mila played her cards close to her chest when it came to revealing her number one phobia.
But during her appearance on Late Night With Conan O'Brien back in May 2004, the actress spilled the beans on what really creeps her out.
Kunis is really freaked out by…bugs! Which we can definitely understand. But Conan decided to make her squirm by inviting the Bug Man on at one point during the interview.
Unfortunately the prank backfired because Kunis is so scared of insects that she ran out of the studio terrified!
Unfortunately, this isn't the first time that Kunis has had to come into contact with bugs.
For a recent film promo, Kunis had to put her hands inside a fear box…and what was inside? A giant millipede!
9. She once got caught up in an Israeli warzone
Mila Kunis has visited Israel several times in her life (she is Jewish, after all).
But once she got more than she bargained for during a visit to the Middle Eastern state. Kunis decided to go on vacation to Israel with her ex-partner Macaulay Culkin in 2006, but things didn't go entirely to plan…
During their stay, a full-on war broke out between Israel and the Hezbollah political party in Lebanon.
Yikes.
While tourists generally have to be on their guard during an average trip to the Jewish state, this was an emergency.
Kunis and Culkin had to leave the country and cut their trip short by getting on the next flight back to the United States.
Kunis has since opened up about the incident in interview – while they weren't in any immediate danger from rocket fire, it was still a little scary!
The actress returned to Israel years later with her husband Ashton Kutcher to attend the funeral of a prominent rabbi.
8. She used to have a celebrity crush on none other than…Ashton Kutcher
It's quite clear to onlookers that Mila and her husband are madly in love with one another.
Have you seen them during a basketball game!? And it looks as though Kunis might have had a crush on her former That 70s Show co-star for quite a while…
Kunis ended her relationship with Home Alone star Macaulay Culkin in 2010. Shortly after their break-up, the actress revealed that her celebrity crush was none other than her now-husband Ashton.
At the time, Kutcher was married to Demi Moore, so nothing could happen between the pair.
But the rest is history…
As know now (thanks to some very candid interviews) the husband and wife team started out as a friends-with-benefits type situation before becoming a fully-fledged couple.
We're sure their kids will appreciate that info being out in the public domain!
7. Most of her extended family were killed in the Holocaust
It's no secret that Kunis is a Jewish actress.
She once did a DNA test which revealed that she was 96% Ashkenazi Jew.
However, most people probably don't realise that many members of her extended family were killed in the Holocaust. The actress once revealed what it was like being Jewish and growing up in Russia while having to carry this family tragedy around.
Kunis once explained: "Well, I was born and grew up in Russia. I wasn't allowed to be religious.
"My whole family was in the Holocaust. My grandparents passed [away] and not many survived.
"After the Holocaust in Russia, you were not allowed to be religious. So my parents raised me to know I was Jewish. You know who you are inside. You don't need to tell the whole world. You believe what you believe, and that's what's important."
"And that's how I was raised. My family was like "You are Jewish in your blood." We can celebrate Yom Kippur and Hannukah in Russia–but not by the book."
Wow! Sounds like her Judaism had a really profound impact on how she was brought up. We never knew that her family had to suffer in such an awful way.
6. She's a Star Trek geek
Mila Kunis doesn't come across as your average nerd.
But apparently the actress is very much into her geek culture, and she's a particularly big fan of the 'space opera' Star Trek.
Kunis once revealed: "There are two people out there, Star Trek fans and Star Wars fans… I'm a Star Trek fan. I respect Star Wars, I'm a bit of a Sci-Fi nerd but, geared towards one or the other, I'd choose Star Trek."
Cool! Just goes to show that anyone can be a secret Trekkie. Live long and prosper!
It looks as though the actress is also a huge fan of gaming, and once revealed that she is a massive World of Warcraft fan.
We didn't know Mila was such a gamer nerd!
She probably doesn't have as much time to spare on it now that she has two kids.
5. She has some strong views about sexism in the entertainment industry
Mila Kunis is not someone to be crossed when it comes to equality of the sexes in Hollywood.
In the past, she's had some pretty choice words for anyone who thinks that women still don't have their fair share of problems in the entertainment industry.
Kunis stated in an interview: "I think that an actor is more likely to be forgiven in the public's eye than an actress.
"There will always be a double standard between males and females, so I think that an actress is more likely to protect her public persona, so to speak, than an actor would be."
"An actor goes crazy in a hotel room, gets trashed, throws a bench, breaks a window, and he is considered a rock star.
"An actress does that and she's sent to rehab and is thought to have problems and issues and can't get a job."
We can't say she's wrong either! Kunis has always been a vocal feminist and continues to be so – she spoke at the Women's Marches across America in 2018.
4. She used to suffer from painful migraines as a child
The actress had a difficult upbringing after moving to America from Russia.
She didn't understand the language for a long time and felt really out of place when she first started school.
On top of that, she had some medical issues to deal with.
Apparently when Kunis was younger, she suffered with painful migraines that would often leave her suffering for hours.
The actress told Loveline back in 1996 that she had to put up with a very invasive way of dealing with the migraines.
Doctors worked out that the migraines were being caused by a painful eye condition.
Sounds scary…
However, while they got a diagnosis, this meant that Kunis had to insert steroid injections directly into her eye. Ouch!
3. Her best friend in America helped her to learn English
As we've said before, Kunis had a hard time as a young Russian kid in America.
However, the actress was lucky that she had her best friend Maria Osadchy to help her out in the second grade.
Apparently Maria is Russian too, and when Mila first moved to the States, they bonded over their common heritage.
Maria helped Mila to fit in by teaching her English – apparently the two young friends used to spend the nights together on weekends practising.
Mila's Russian does still come in handy from time to time though.
During promotional rounds for Friends With Benefits, she once used her native tongue to slap down a Russian reporter who was dissing her co-star Justin Timberlake.
You can check out the full clip on Youtube, but basically Kunis was having none of the unsavoury rumours to do with her and her co-star.
2. She met her future manager at the Beverly Hills Studio
Mila Kunis is a rare example of someone who managed to make a relatively easy transition to child star.
So how was she first discovered in the entertainment industry?
At the very young age of nine years old, Kunis began taking acting classes after school – her father enrolled her in the Beverly Hills Studio.
This is actually a really well-known acting studio with a high reputation.
So really it wasn't too long before Kunis' natural talent was noticed by some major industry professionals.
The school often ran public showcases, and it was during one of these events that Kunis received the offer of a lifetime.
She was approached by entertainment manager Susan Curtis, who quickly offered to sign Kunis up as a client.
1. She had to wear platform shoes during her scenes for That '70s Show
And last but not least, it's not very well-known that Mila is actually quite a short actress.
And this ended up causing a few problems on the set of That '70s Show, especially with her scenes opposite co-star Laura Prepon.
Prepon measures in at 5′ 10″, while Kunis is six inches smaller at only 5′ 4″.
That's quite the difference!
The two girls were supposed to be the same age in the show, which made things a bit tricky for the production team.
In the end, the pair were often filmed sitting down together for their scenes.
Did you ever notice this before when you watched That 70s Show?
When they had to be stood up, Mila wore platform shoes to give herself some extra inches.
Did you know all of these Mila Kunis facts? Let us know in the comments section!