We all love The Bake Off!
With The Great British Bake Off back on our screens this week, we've decided to bring you a list of 30 things you didn't know about the classic baking contest.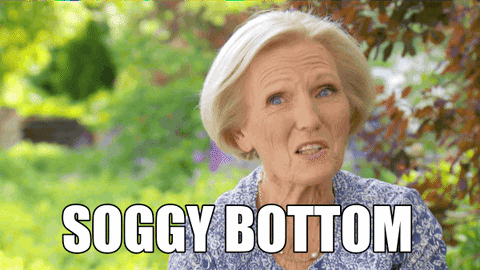 Bake Off has only been running since 2010, but since then it's quickly earned legions of fans in the UK and abroad thanks to its unique mixture of innuendo-laden pastry banter and some seriously show-stopping bakes.
The nervous carrying of the cakes.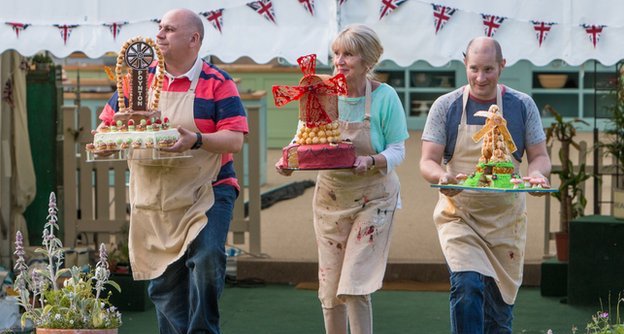 Millions of viewers tune in each week to watch a group of amateur bakers try and win the final! The whole nation get behind their favourite bakers!
[adunit mobile="RTK_dVa8″]
Past winners have included Nadiya Hussain in 2015 and Sophie Faldo in 2017 – but the show has undergone some dramatic changes in recent years, with the original BBC version moving to Channel 4 last year.
The judges love a good cake.
The BBC edition was presented by fan favourites Mel and Sue, with Paul Hollywood and Mary Berry on judging duties.
[adunit mobile="RTK_wCZW"]
The series has since moved to Channel 4 with Paul in tow, and the addition of Prue Leith as Berry's replacement.
Paul Hollywood is one of the longest serving judges on the competition.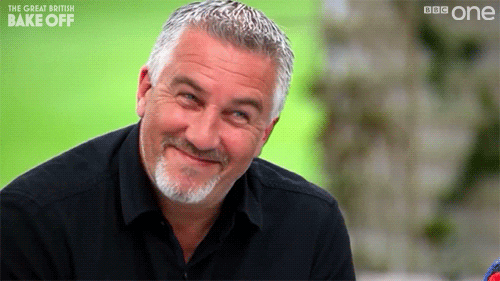 Mel and Sue have also jumped ship, and instead Noel Fielding has taken over presenting duties with Sandi Toksvig.
[adunit mobile="RTK_z9hm"]
34. None of the contestants are allowed to have any professional baking experience.
You might enjoy tuning in every week to watch Bake Off, but did you know these 30 fascinating facts about what happens behind the scenes of your favourite programme?
This is only fair as professional bakers would have a huge advantage.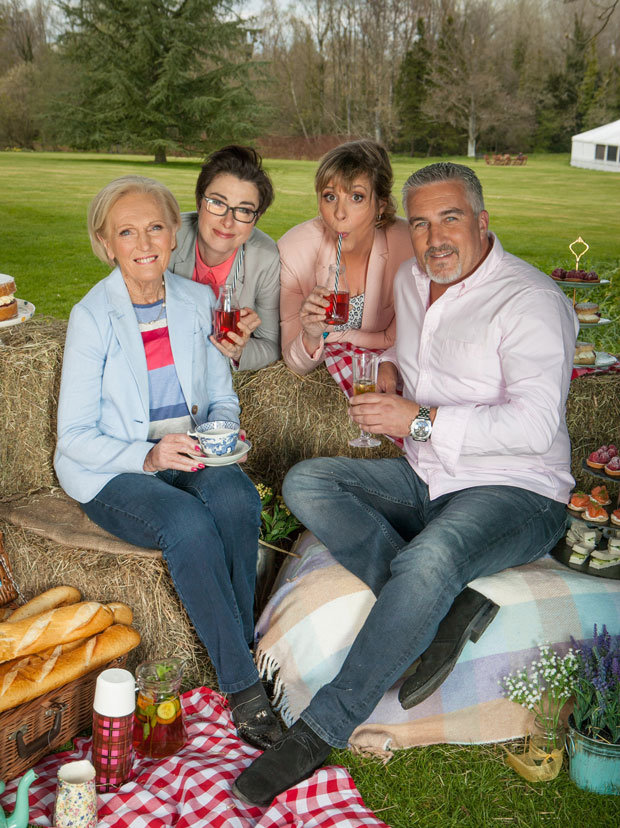 You have to jump through a lot of hoops to get to the televised Bake Off contest, with plenty of auditions and screen tests to pass before producers will let you in front of a TV camera!
[adunit mobile="RTK_dVa8″]
However, one of the most important things to ensure is that none of the contestants has any professional baking experience.
Some fabulous baking puns can be heard on The Bake Off.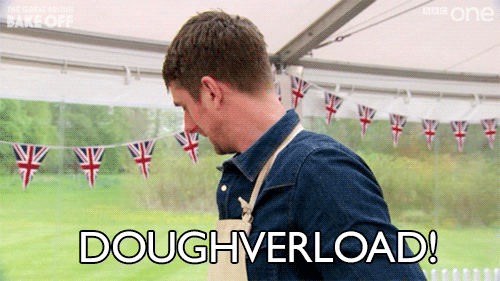 If you fancy your chances on Bake Off, you'll first have to fill out a seven-page application form which asks you about your personality and also contains questions about any kitchen disasters or successes you've endured!
[adunit mobile="RTK_wCZW"]
The form also warns bakers that they can't hold any professional catering qualifications within the last 10 years.
This levels out the playing field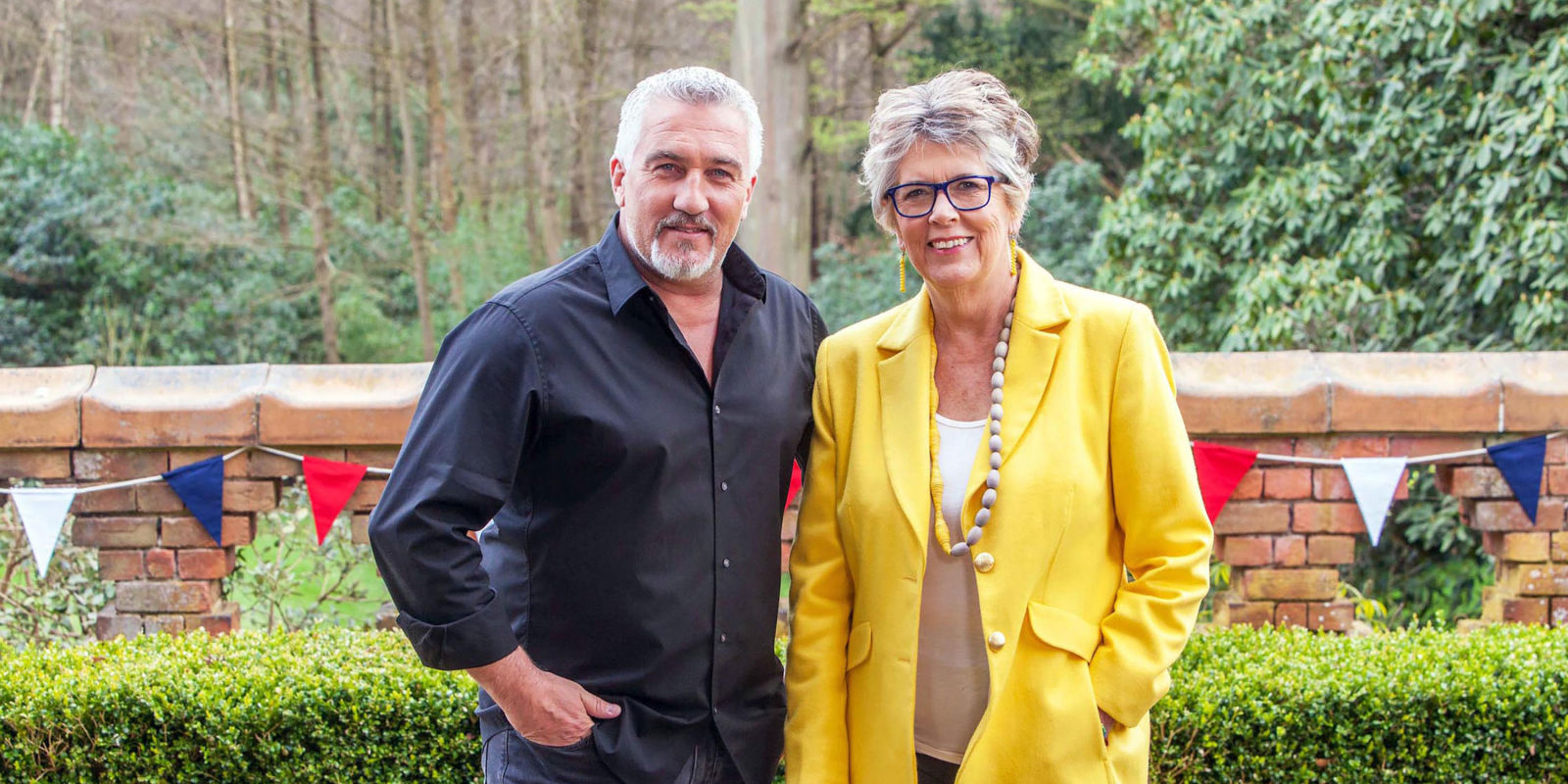 It's also against the rules to have worked as a chef or earned a personal income from commercial baking. This makes sure that there are no unfair advantages and everyone has an equal chance of reaching the final!
[adunit mobile="RTK_z9hm"]
33. Paul Hollywood wasn't first choice to appear on the show
Paul Hollywood's career rocketed to fame when he first appeared on The Great British Bake Off as judge in 2010.
We are glad he got picked though!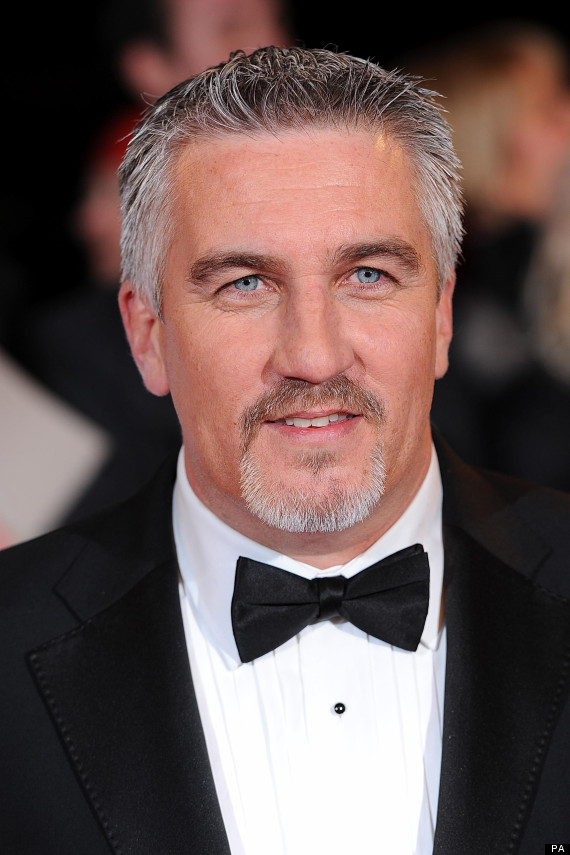 Viewers admired his straight-talking approach to judging, especially the fact that he gave the bakers an honest and constructive critique about the finished product rather than simply bashing them.
[adunit mobile="RTK_dVa8″]
However, fans of the show might be surprised to learn that Paul wasn't actually first choice to appear as a Bake Off judge.
He is now one of the only people left from the original series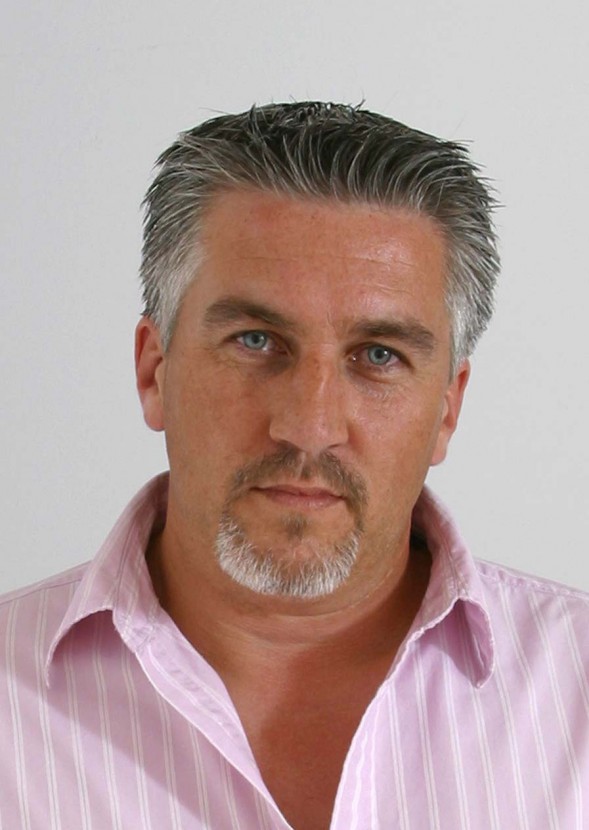 Before producers contacted Hollywood, they first considered Aussie baker Dan Lepard and chef Rick Stein for the coveted role.
[adunit mobile="RTK_wCZW"]
Paul has grown into the role throughout his time on the show and is now seen as a key member of the team. Funnily enough, Mel and Sue were the first cast members to be hired and it was Mel who recommended Mary Berry for a judging role.
Paul loves a perfectly baked cake!
He is known for his sweet tooth and eye for fine details, making him the perfect judge for the baking show. We're glad they did because the series wouldn't have been the same without Mary and Paul's original dynamic!
[adunit mobile="RTK_z9hm"]
32. The technical team have to test all of the ovens are working by baking a Victoria Sponge
Bakers arrive at the first day of filming at 09:00 after being picked up from their hotel by a special BBC coach.
There is no rest for the keen bakers.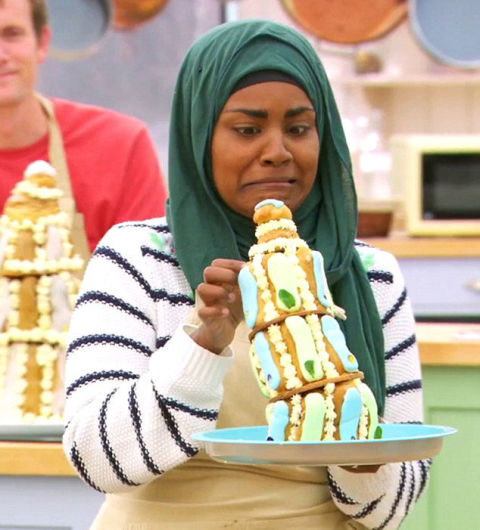 The kitchens have to be carefully prepared before they arrive, with each station requiring the same amount of kitchenware for each contestant.
[adunit mobile="RTK_dVa8″]
The crew members also have to make sure that all of the ovens are working, and apparently they do this by baking a Victoria Sponge in each individual oven before filming begins!
Where do all of those Victoria sponges go?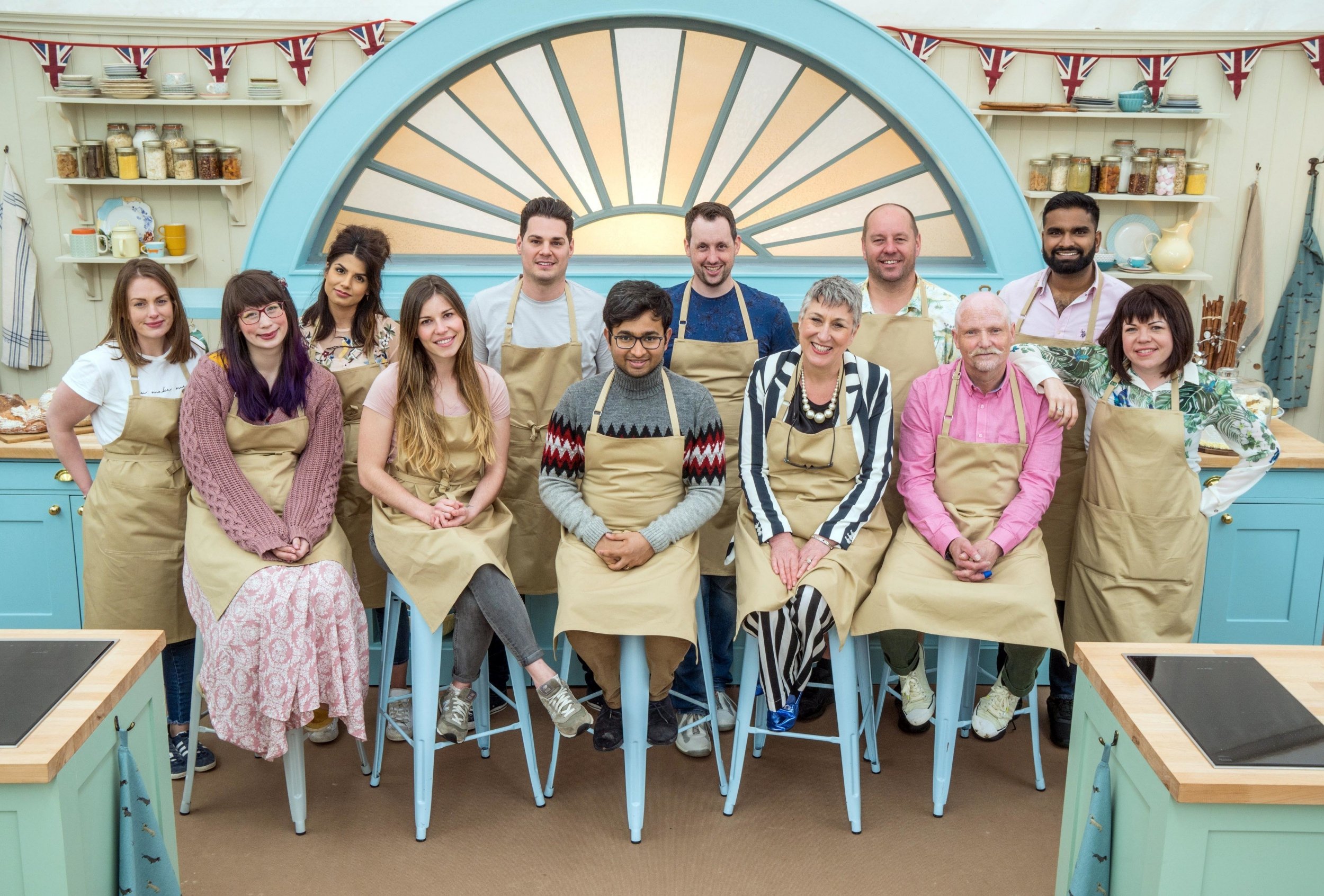 That's a lot of tasty leftovers for the technical team to feast on! I would love to be in that team.
[adunit mobile="RTK_wCZW"]
In total there are about 50 crew members who work on the show and they have a number of different jobs to attend to before filming stars.
Would you like to be part of The Bake Off Crew?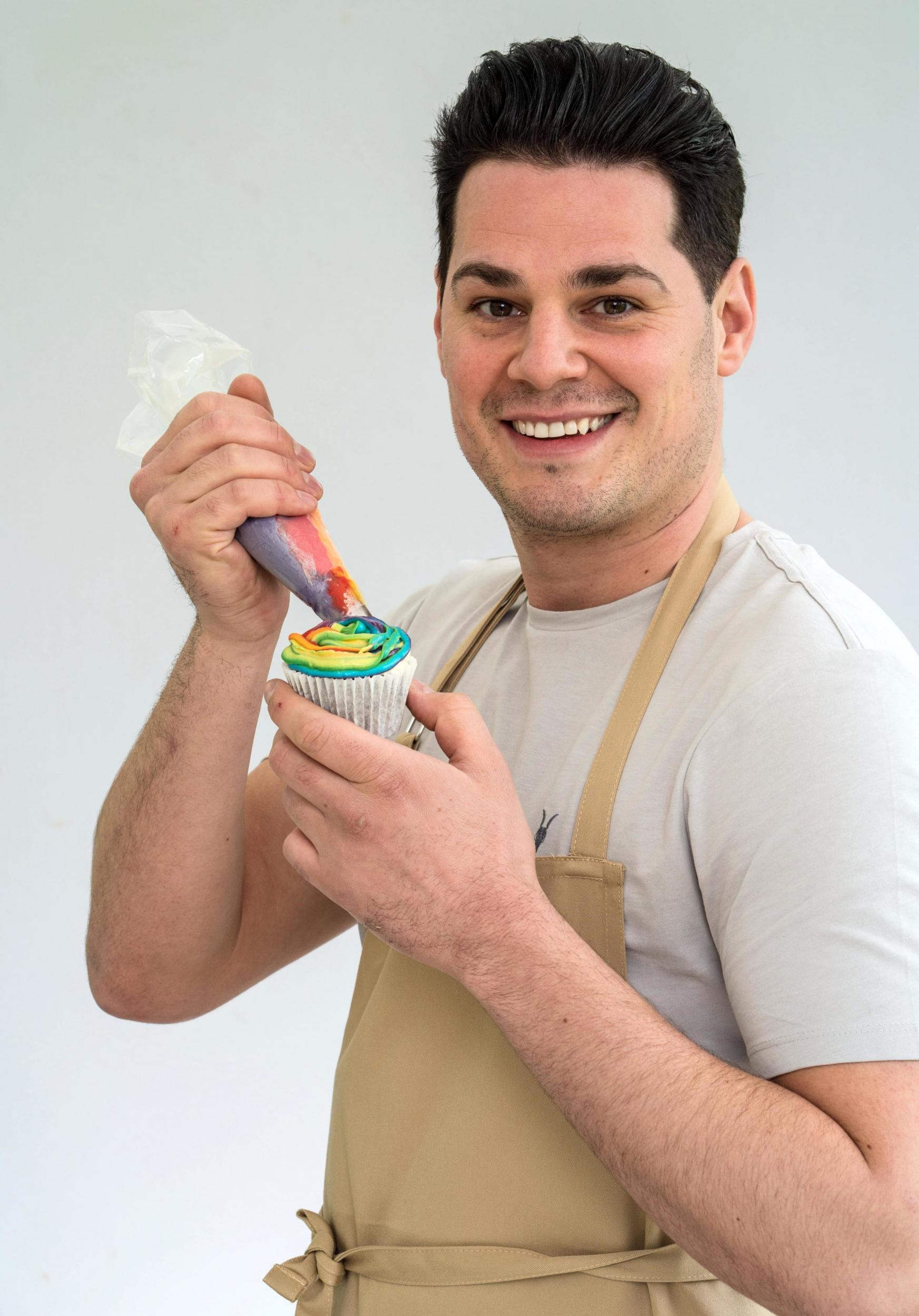 For example, as well as the ovens, the technical team have to make sure that the knives are replaced each year.
[adunit mobile="RTK_z9hm"]
31. Creator Anna Beattie was inspired to make the series after attending a village fete
Anna Beattie couldn't possibly have imagined just how successful The Great British Bake Off would be when she was first sketching out ideas for the series back in 2009.
What a decision it was for her!
And fans might be interested to learn that she first came up with the idea after attending a traditional village fete!
[adunit mobile="RTK_dVa8″]
Yep – Beattie began to wonder whether the public imagination would be captured by a national 'village fete-style' baking competition.
We all have so much to thank Anna Beattie for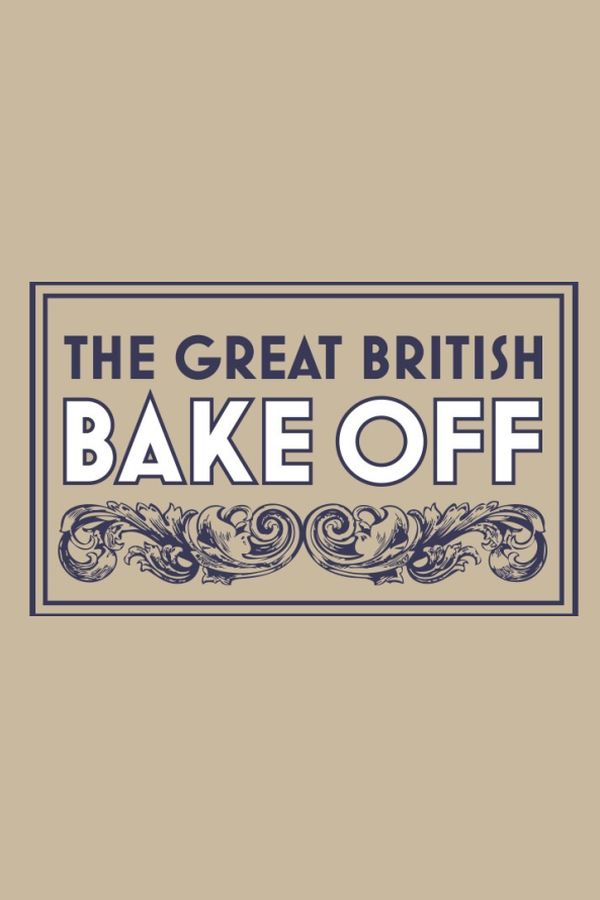 It turned out to be an excellent hunch because the series has achieved a huge amount of success in the UK and abroad.
[adunit mobile="RTK_wCZW"]
Unsurprisingly, Anna is something of a baker herself and rumour has it that she brought a tin of homemade scones to the show's first ever production meeting.
Homemade scones sound delightful.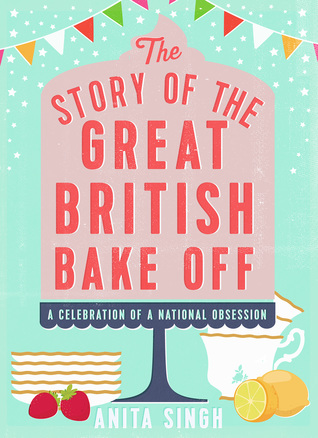 Yummy! We hope they didn't have a soggy bottom though.
[adunit mobile="RTK_z9hm"]
30. The most ingredients ever used in one cake is 124
Over the course of the series, each baker generally uses between 12 to 20 ingredients per bake (which is already more than we thought it would be).
I couldn't even name 124 ingredients!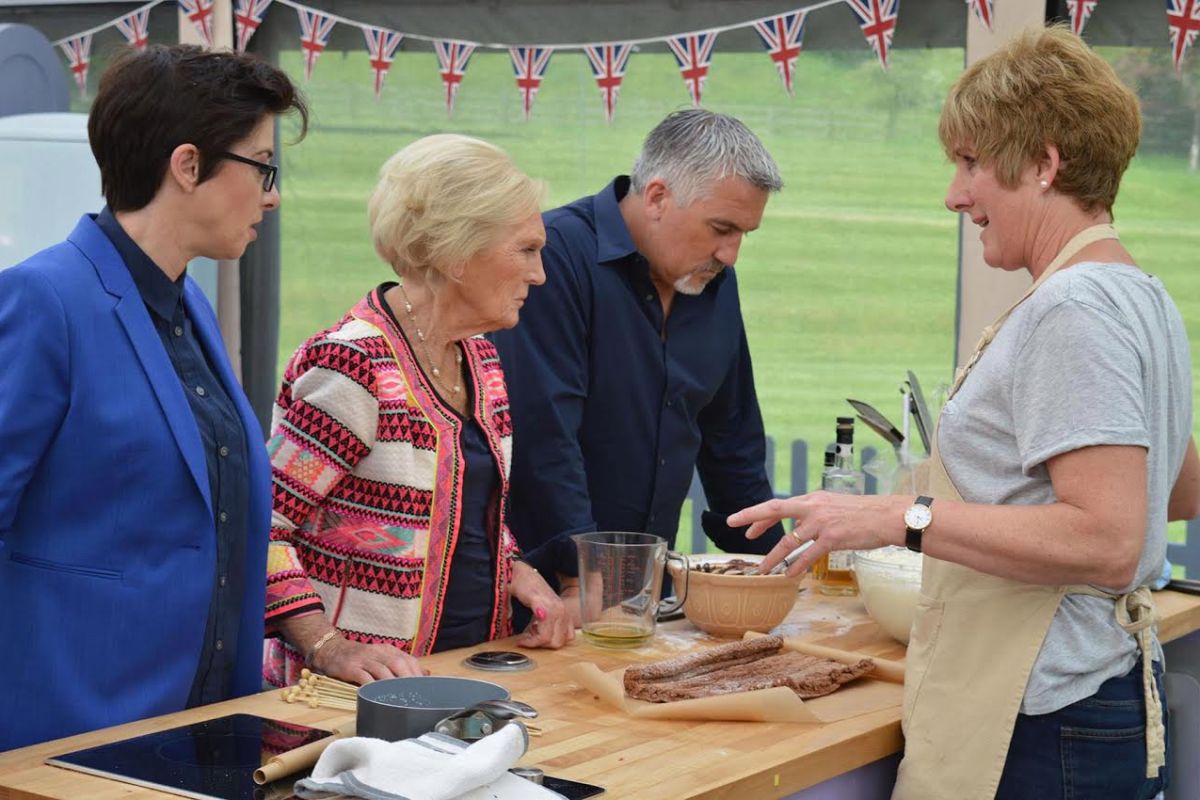 However, Francis Quinn managed to top that with her 2013 Showstopper cake.
[adunit mobile="RTK_dVa8″]
Quinn broke the Bake Off record for the most ingredients used in a single bake with her Midsummer Night's Dream-inspired Showstopper.
It looks to-die-for!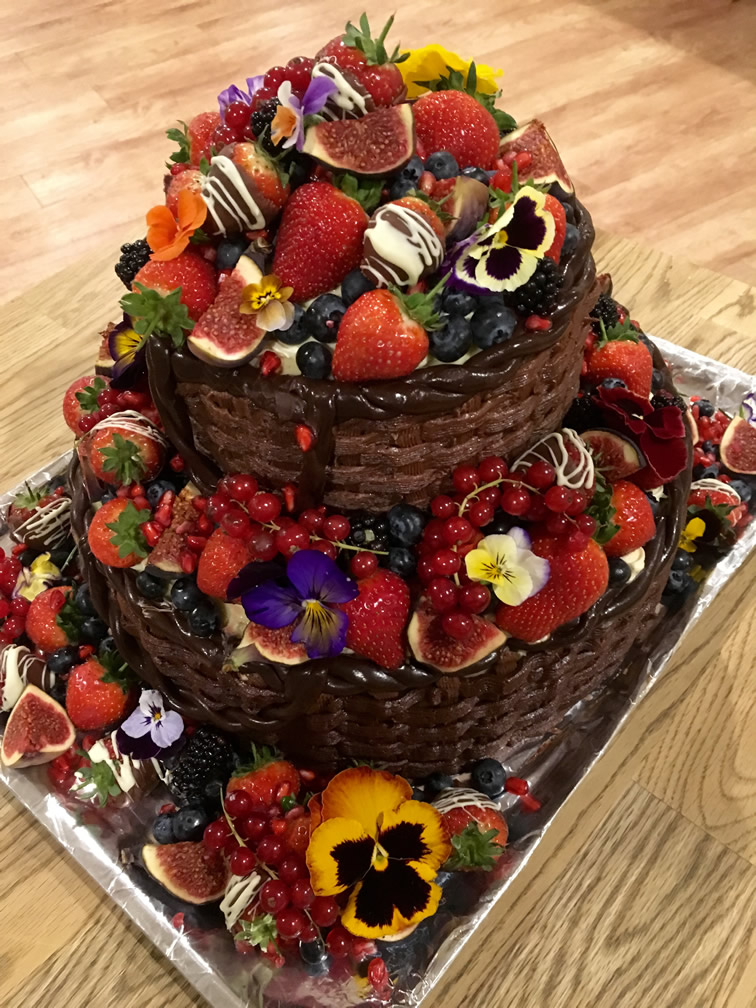 The cake contained a whopping 124 ingredient and was designed to act as a three-tier wedding cake.
[adunit mobile="RTK_wCZW"]
And here are some more fascinating stats from the series – in one year, the contestants can get through a massive 1,600 eggs, 130kg of flour and 150kg of sugar!
Mary Berry seemed impressed!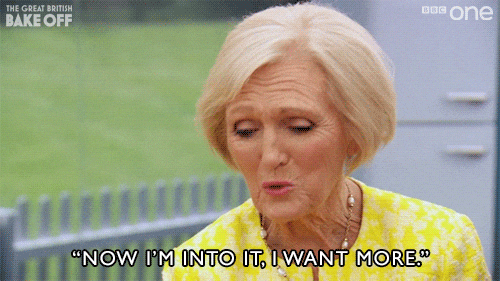 This has to be the most impressive work we have seen on The Bake Off to date! It looked glorious!
[adunit mobile="RTK_z9hm"]
29. The judges never socialise with the contestants outside of the tent
Fans loved Paul and Mary on the original version of the show, especially because they seemed to have quite an easygoing and playful manner in front of the cameras.
I think I would be hanging around with those fantastic bakers!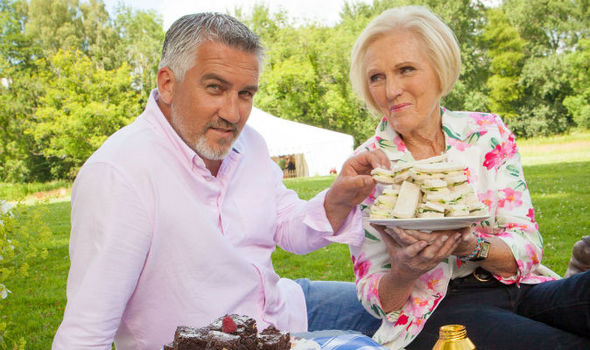 However, apparently the pair liked to keep work and play separate because they tended not to socialise with the bakers off-camera.
[adunit mobile="RTK_dVa8″]
During filming, the judges preferred not to socialise with contestants outside the tent because it kept a professional distance between them and the people they were supposed to be judging.
It is ever so professional.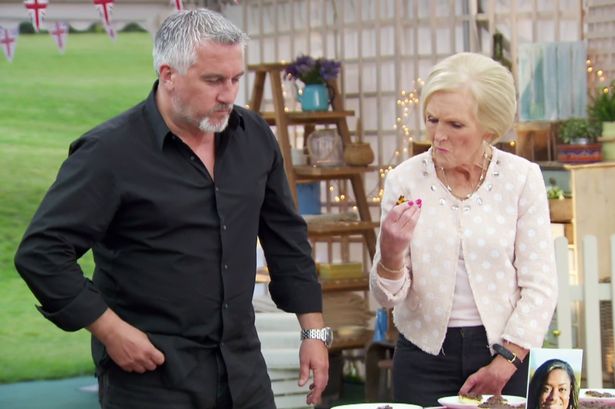 Fair enough! This is in stark contrast with Mel and Sue… Those two love a good natter with the contestants.
[adunit mobile="RTK_wCZW"]
Apparently Sue often stays in touch with ex-bakers via email and the two presenters loved having a chat with contestants off-air.
A much less professional approach.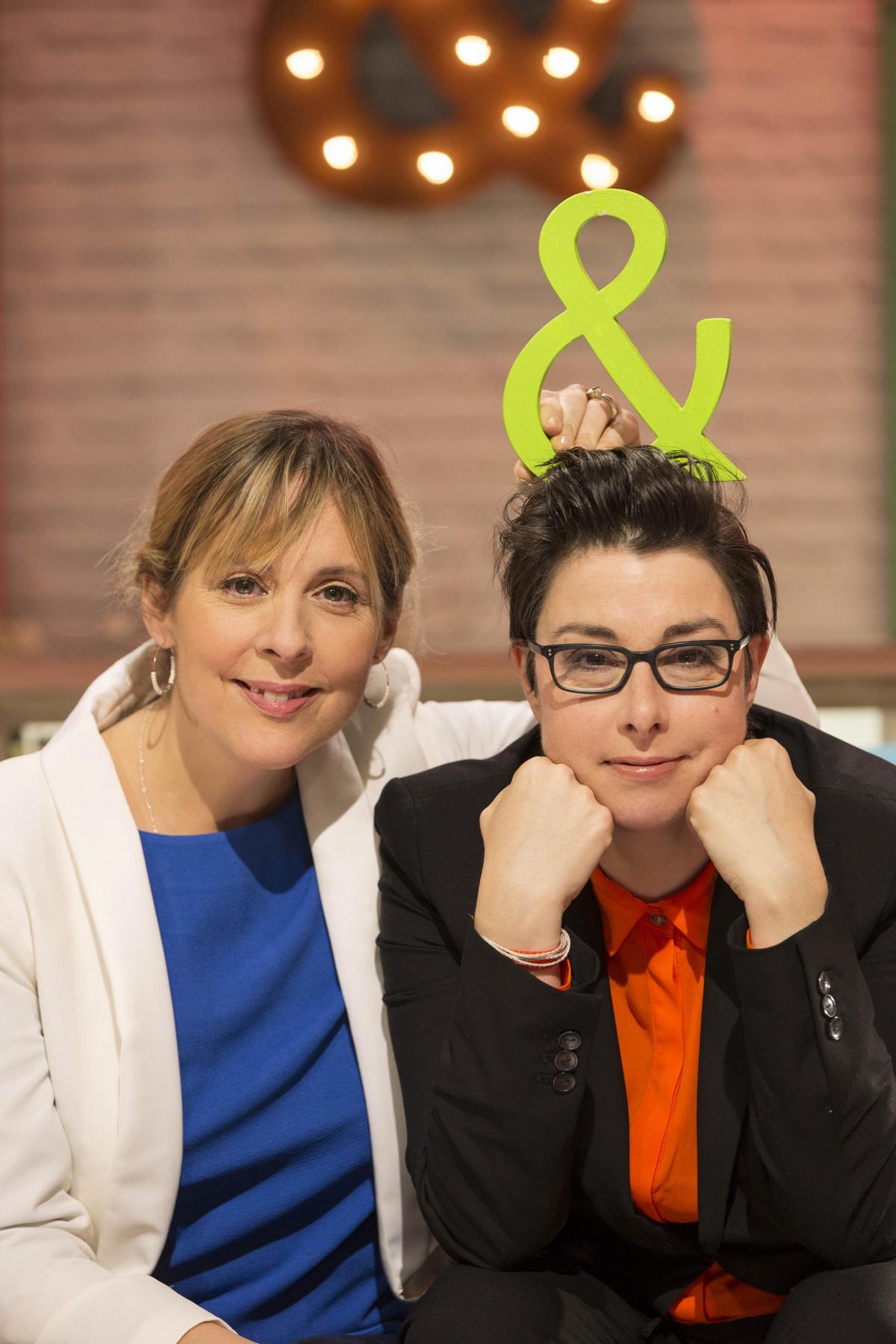 We didn't expect anything less from Mel and Sue! Fair play to the pair of them.
[adunit mobile="RTK_z9hm"]
28. The first thing Mary Berry ever learnt to make was a Christmas cake
Before she appeared on the BBC series, Mary Berry was already well-known as a TV presenter back in the 70s on Afternoon Plus.
She started young!
She had already established herself as a top-notch food writer, rising to editor of Housewife magazine and later getting the top food editing job at Ideal Home magazine from 1970 to 1973.
[adunit mobile="RTK_dVa8″]
So it was only a matter of time before she decided to transfer her talents to the small screen.
A star in the making with the taste for a good cake.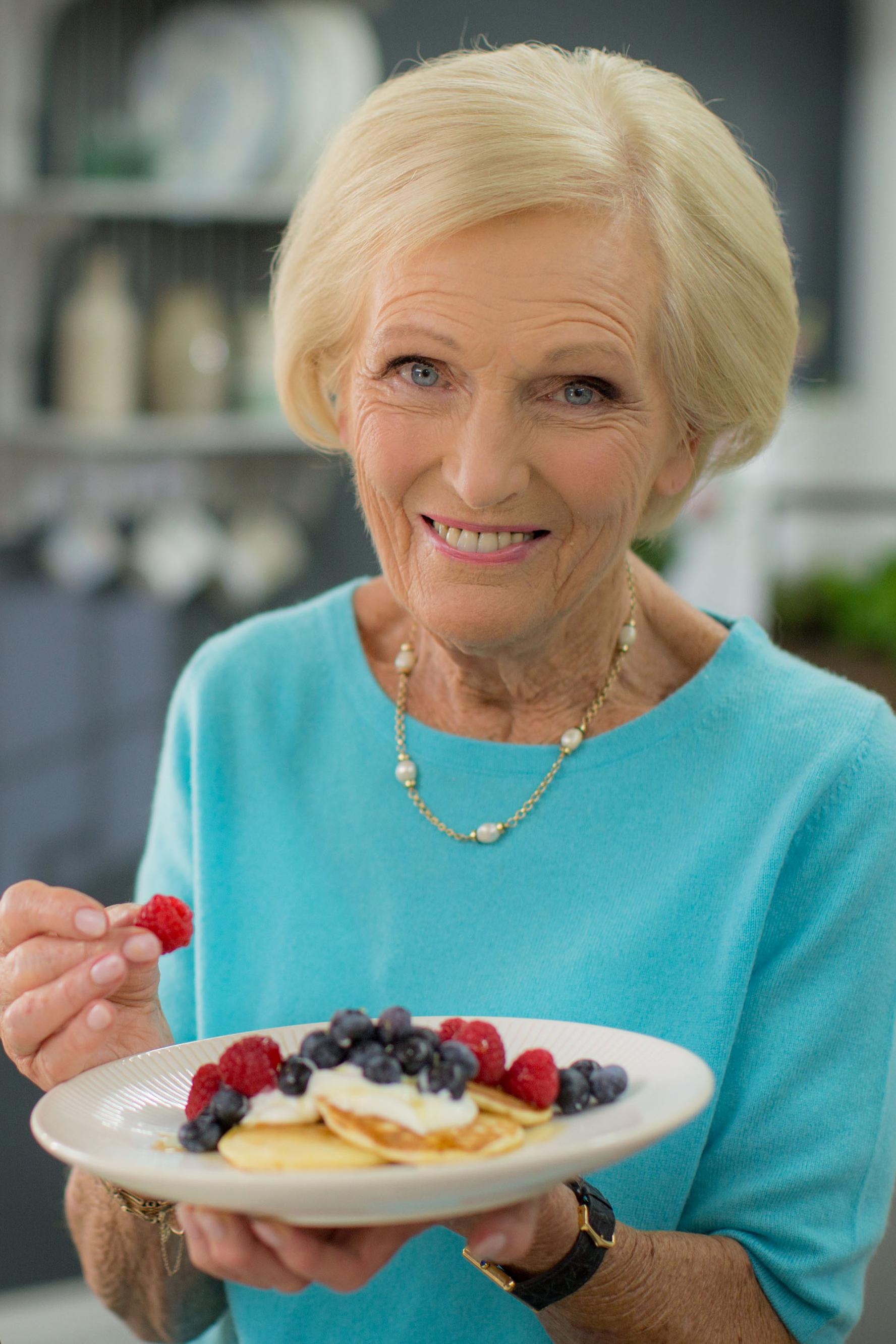 Berry also ran a successful home baking school and has published several cookery books.
[adunit mobile="RTK_wCZW"]
So it's fair to say that she's definitely baked a lot of cakes in her lifetime!
And good ones at that!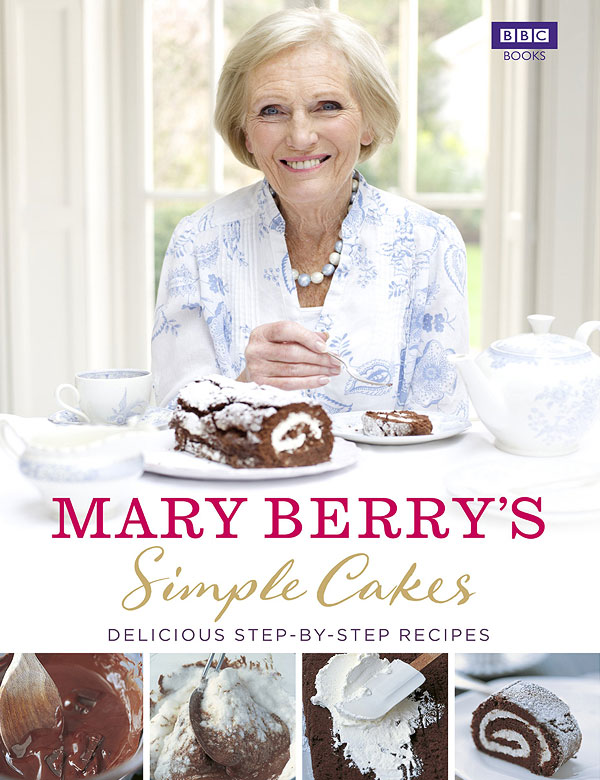 Berry once revealed that when she was a youngster she took Home Economics lessons and the first thing she ever learnt to make was a Christmas cake. Yummy!
[adunit mobile="RTK_z9hm"]
27. The first thing Paul Hollywood learned was scones (and how to jam doughnuts)
While Mary Berry started her baking career learning how to tackle a Christmas cake, Paul Hollywood spent his early years trying to perfect the art of the scone.
Smart man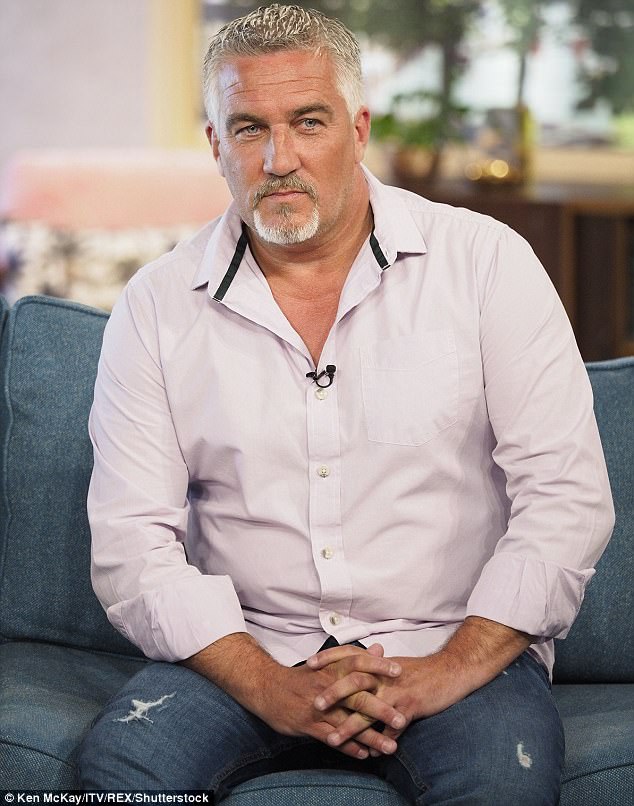 Hollywood is a talented baker and he has his family back on Merseyside to thank for helping him to realise his dream.
[adunit mobile="RTK_dVa8″]
As a youngster, Paul learnt to bake after apprenticing as his father's bakery.
Like father, like son.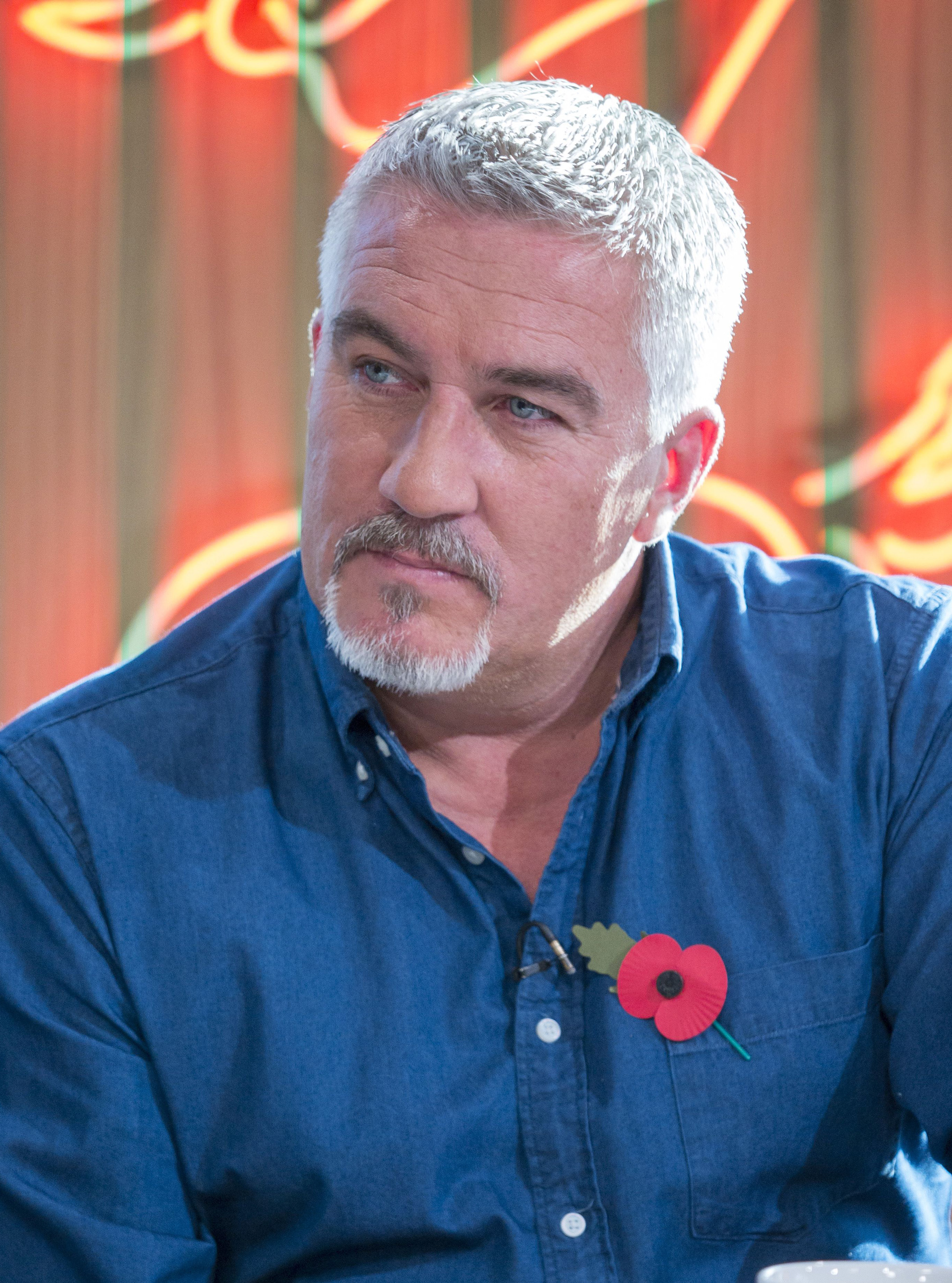 He went on to become head baker at a number of prestigious restaurants, including the Chester Grosvenor and The Dorchester.
[adunit mobile="RTK_wCZW"]
It all started for Paul, however, with the humble scone, which he learned to make alongside his dad.
It always starts with a scone!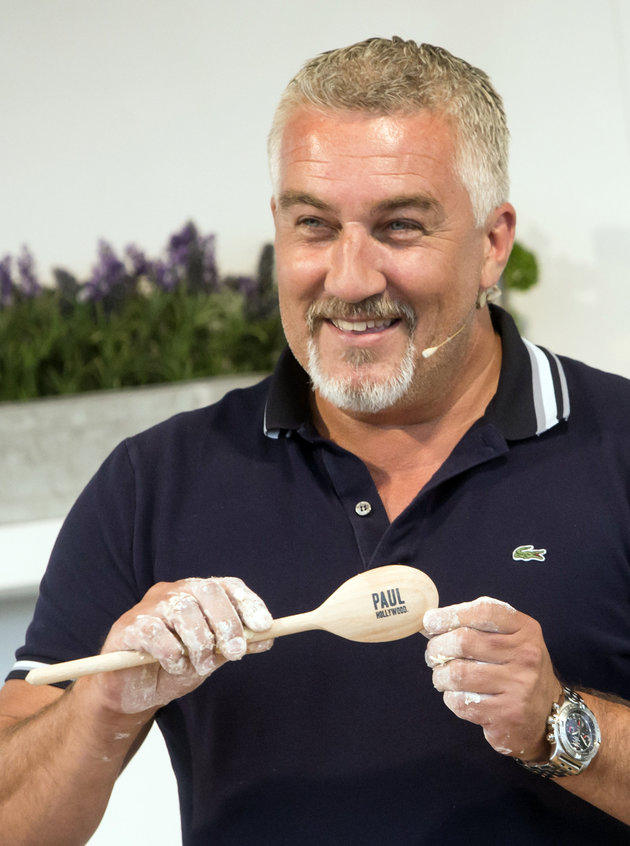 His first job at the bakery, meanwhile, was jamming doughnuts. we all love a jammy donut!
[adunit mobile="RTK_z9hm"]
26. In February 2012, the word "cake" replaced "chicken" as the UK's most popular search term
After two years on the air, Bake Off was at the peak of its popularity and it seemed as though the whole nation was gripped by the baking competition.
The Bake Off effect!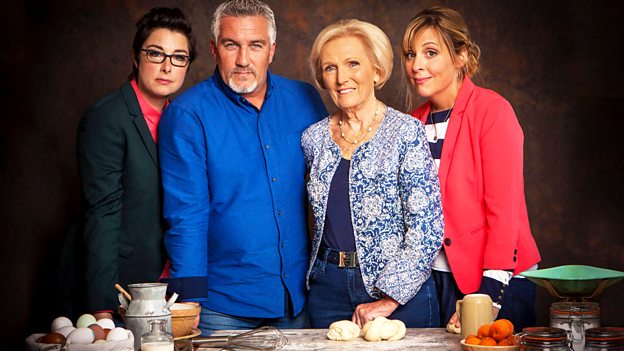 So it's little wonder that in February 2012, the popular BBC Good Food website reported that the word "cake" had replaced "chicken" as the most searched-for item on their site.
[adunit mobile="RTK_dVa8″]
All of those sugary treats finally toppled the UK's favourite meat to claim the top spot on the Good Food website.
Cake > Chicken!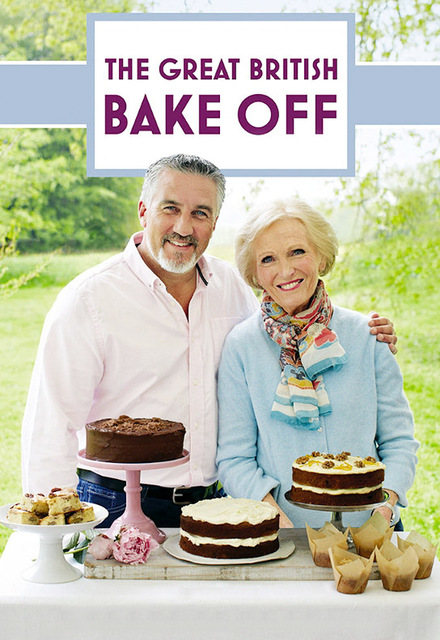 The site managers believed that this was largely down to the popularity of Bake Off and a huge increase in the number of would-be bakers around the UK.
[adunit mobile="RTK_wCZW"]
Who hasn't attempted a nice 2 layer sponge after watching the aspiring bakers whip one up with ease?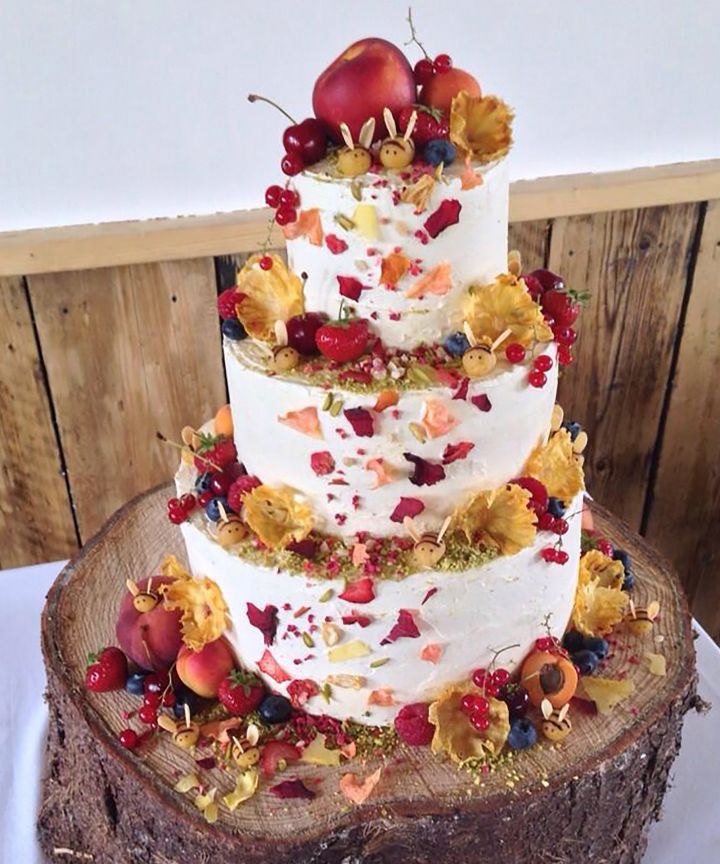 And who else, like me, has been left wondering how on earth they make it look so easy?!
[adunit mobile="RTK_z9hm"]
25. The series employs a team of home economists to help with washing up
Most fans of the show will be aware that the stations inside the tent can often end up getting very messy after a hard day's baking!
The worst job!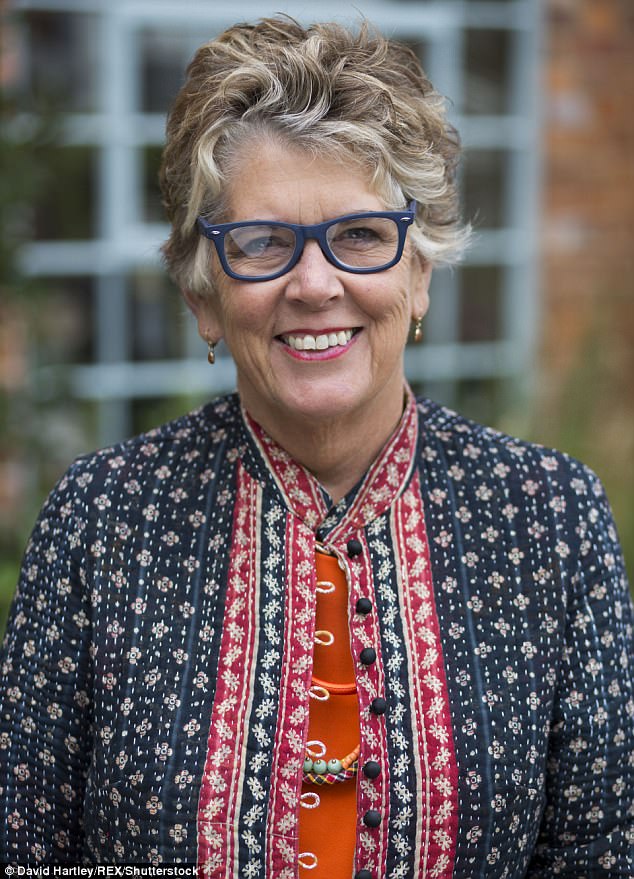 This is why the producers employ a crack team of home economists to do all of the washing up afterwards. Why do they have to wash by hand though, you might ask?
[adunit mobile="RTK_dVa8″]
Unfortunately they can't use dishwashers as the machines would be far too noisy during filming.
Imagine that? Hand-washing all of those dishes!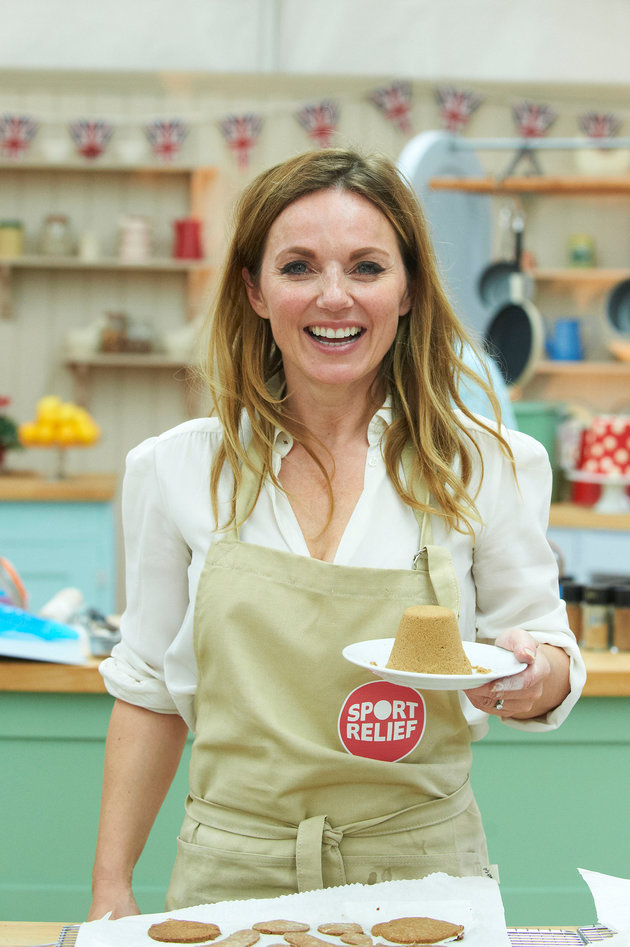 So it's back to old-fashioned hand washing for the programme's home economics crew.
[adunit mobile="RTK_wCZW"]
I bet the pot washing crew cringe at the amount of dishes the contestants go through!
There is no wash as you go policy on The Bake Off.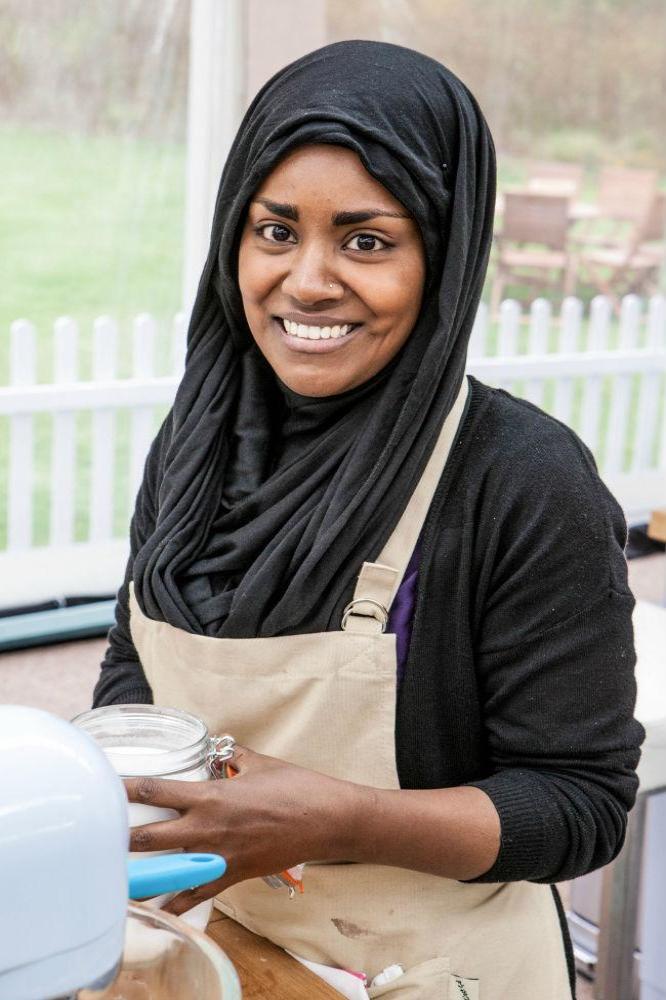 The amount of money spent on staff in this show must be crazy!
[adunit mobile="RTK_z9hm"]
24. All the leftovers go to the cast and crew
Most fans of the series want to know what happens to all of those yummy leftovers after Paul and Mary have finished with their judging duties…
WOW! Get me a job!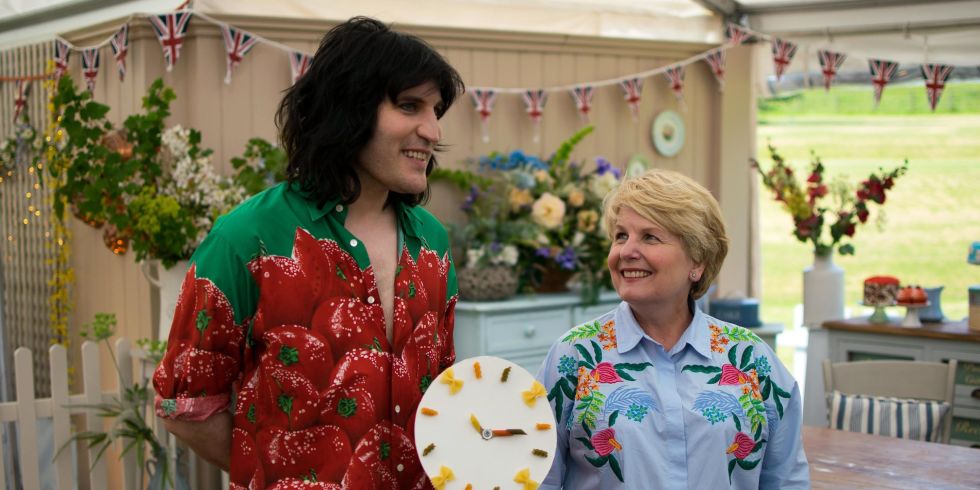 Surely the producers wouldn't just throw them away after filming is over?! That would be a massive waste of good cake, to say the least.
[adunit mobile="RTK_dVa8″]
Well apparently, the cast and crew get to tuck in to any of the bakes they fancy.
I bet they wish it was scone week every week!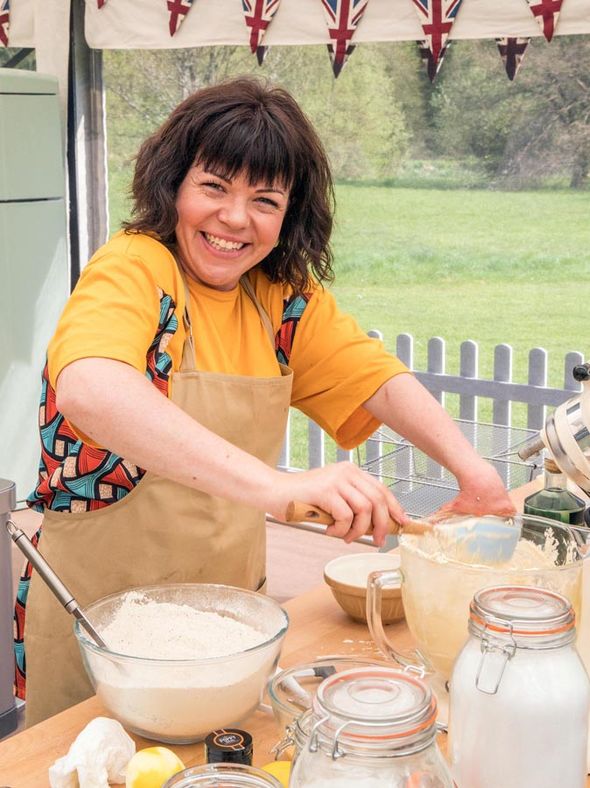 Sounds yummy! We hope they also offer gym membership to all of the contestants just to counter those extra calories.
[adunit mobile="RTK_wCZW"]
Once the feeding frenzy is over and done with, any remaining leftovers are put into baskets for the cast to take back to their hotel.
The hotel maids won't be going hungry either!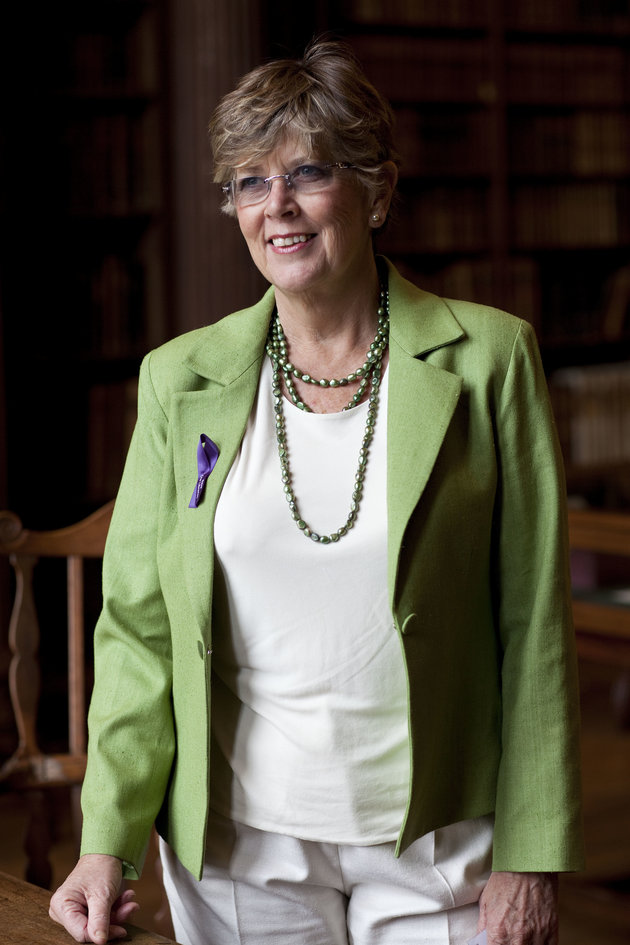 So there you have it, this one is for all of you that wonder where all the leftovers go!
[adunit mobile="RTK_z9hm"]
23. Contestants have to pass a psychological examination to get on the show
It's not just cooking skills that would-be Bake Off contestants are required to display during the audition process – emotional and mental strength under pressure is also required for anyone who wants passage into the Bake Off tent.
Baking is a mentally testing industry!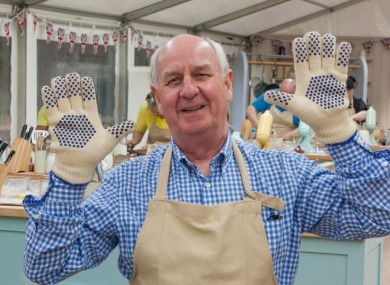 The conditions during filming can reach boiling point from time to time so producers need to make sure that participants will be able to handle everything thrown their way.
[adunit mobile="RTK_dVa8″]
The second round of auditions for Bake Off sees applicants baking a pair of recipes before cameras for the judges.
Its a tough process to get on the show!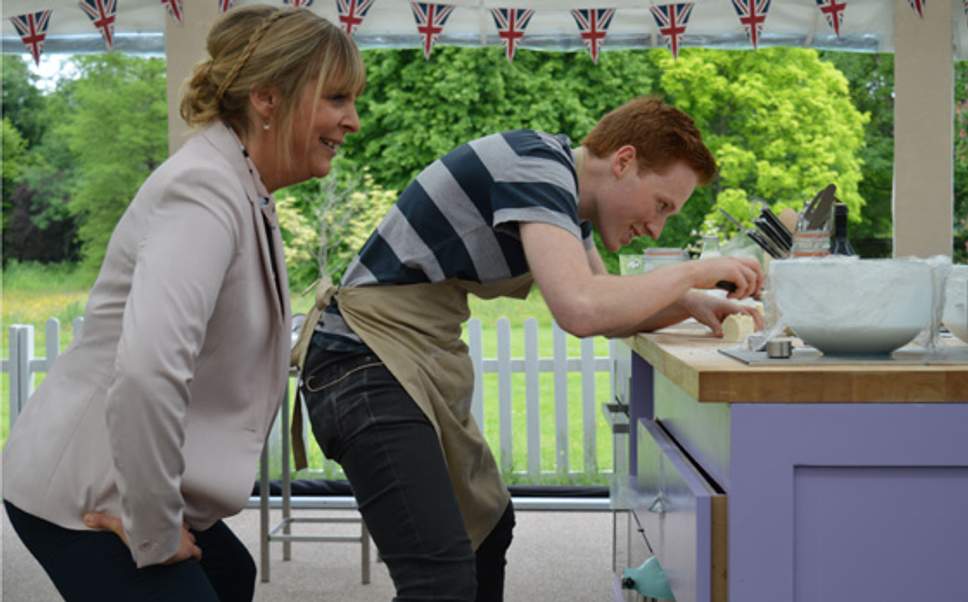 It also involves an examination from a psychologist so that any mental health issues can be identified before a final decision is made.
[adunit mobile="RTK_wCZW"]
This is to establish whether or not the applicant is mentally prepared for the show, with the stress of being constantly filmed a particular risk factor.
Stress is usually a factor of the show!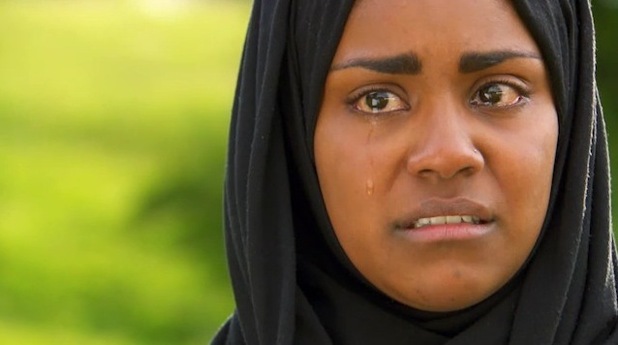 Social media has made everything caught on camera much more intense, this is one of the other reasons why the contestants psychology is put to the test.
[adunit mobile="RTK_z9hm"]
22. Contestants put in some serious filming hours
In order to give producers 45 minutes of compelling culinary content each week, Bake Off bakers have to put in some serious hours before the cameras.
The camera crew catch every moment.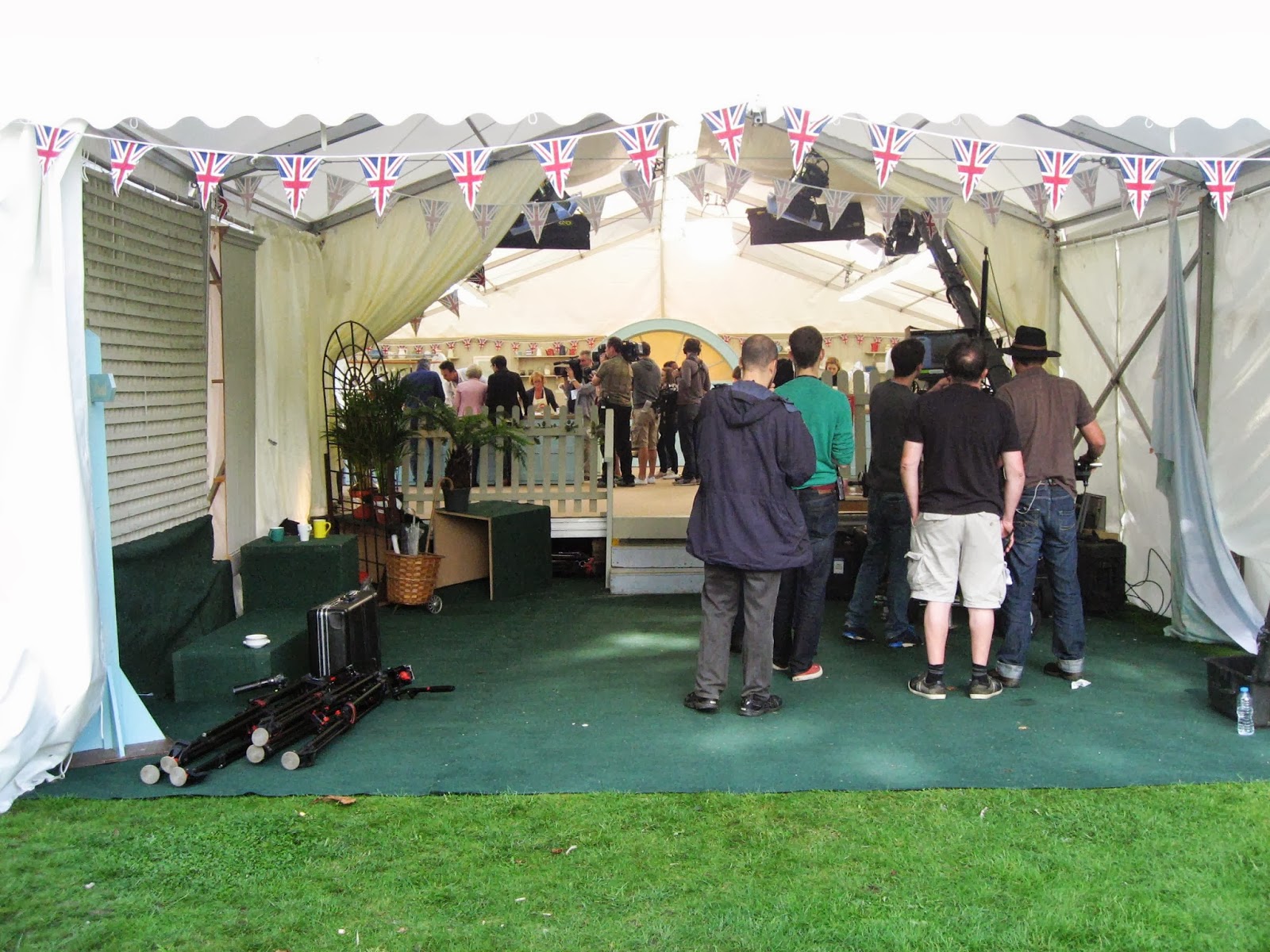 It's a hard job and contestants have to be ready to put themselves through a gruelling schedule from start to finish.
[adunit mobile="RTK_dVa8″]
Beginning at 9am, with signature and technical challenges reserved for Saturday and the showstopper for Sunday, bakers will film for as many as 16 hours per day.
9 AM starts. I think I have changed my mind!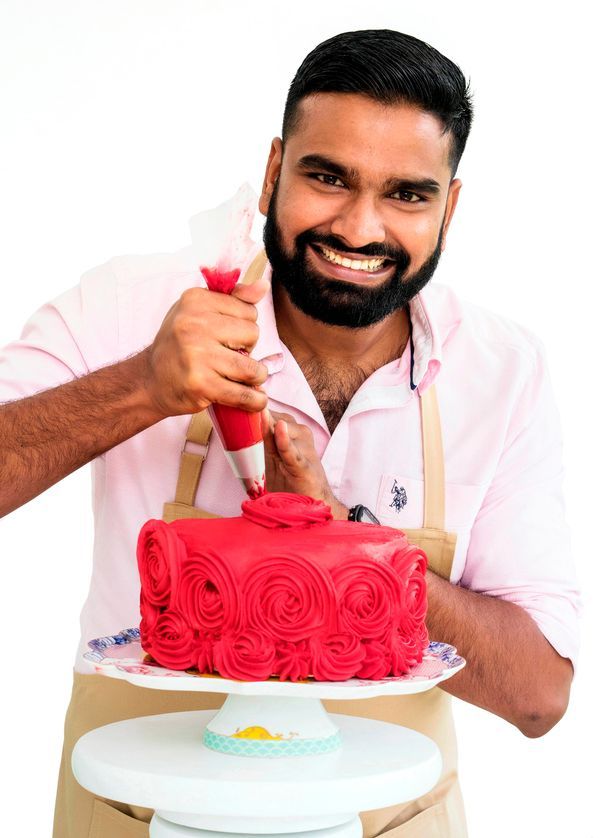 Considering bakers following this 32-hour weekend have to resume work on Monday, it's no wonder a stress examination is required before contestants are even selected.
[adunit mobile="RTK_wCZW"]
It is definitely worth putting the work in for though. Many contestants have gone on to success from the show!
Hard work pays off in the baking world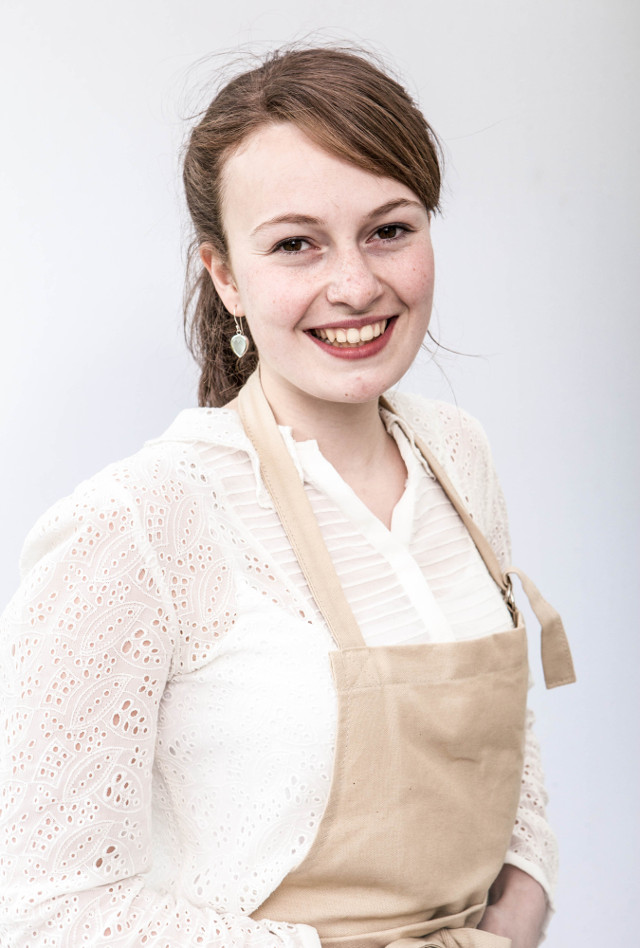 Winners put the hard work in to pick up the prestigious trophy at the end of the series.
[adunit mobile="RTK_z9hm"]
21. The baking takes up just a third of the filming
It's called The Great British Bake Off. It's a show that, from beginning to end, features almost continuous baking.
The camera crews are always looking for the perfect shots.
And yet, incredibly, only a third of what's filmed on those long Bake Off weekends actually involves baking at all.
[adunit mobile="RTK_dVa8″]
Most of the time, the camera crew are looking for so-called 'beauty shots', of the cakes, the judges or the contestants themselves.
Like this beauty below!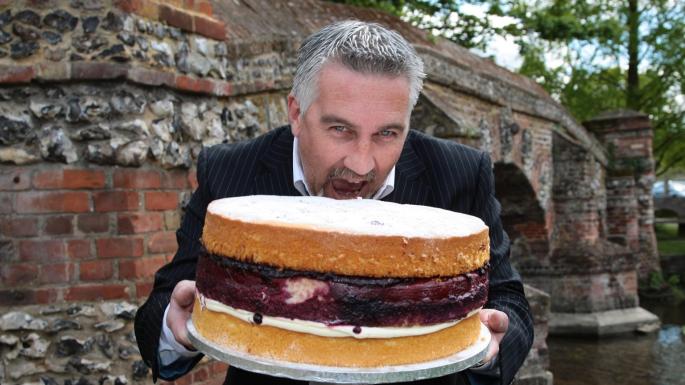 Retakes are also common. When the contestants fumble on camera, or the perfect shot of the product was not taken.
[adunit mobile="RTK_wCZW"]
If lines are flubbed or the cameras miss a vital shot of the bakers in action the first time around, the judge or contestant will be asked to try again for the camera.
It must be hard to bake and talk!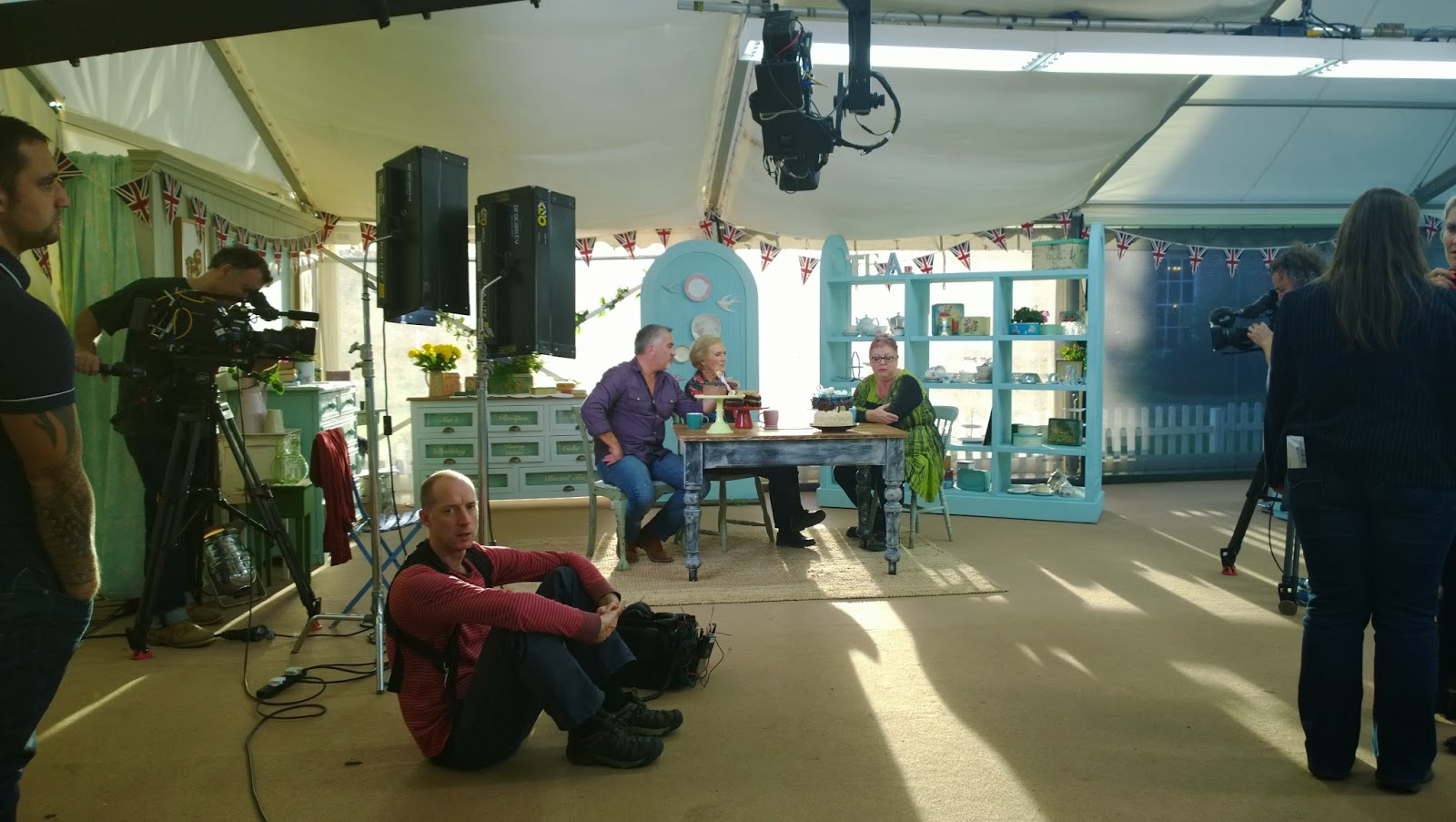 Contestants need to be fully concentrated in order to produce their best baking work. So cameras everywhere must be slightly off-putting.
[adunit mobile="RTK_z9hm"]
20. The show is filmed at weekends so bakers can work during the week
Great reality TV it might be, but The Great British Bake Off is no Big Brother or I'm A Celebrity, Get Me Out of Here!, and not just because the atmosphere is so unusually pleasant for reality television.
The best reality tv!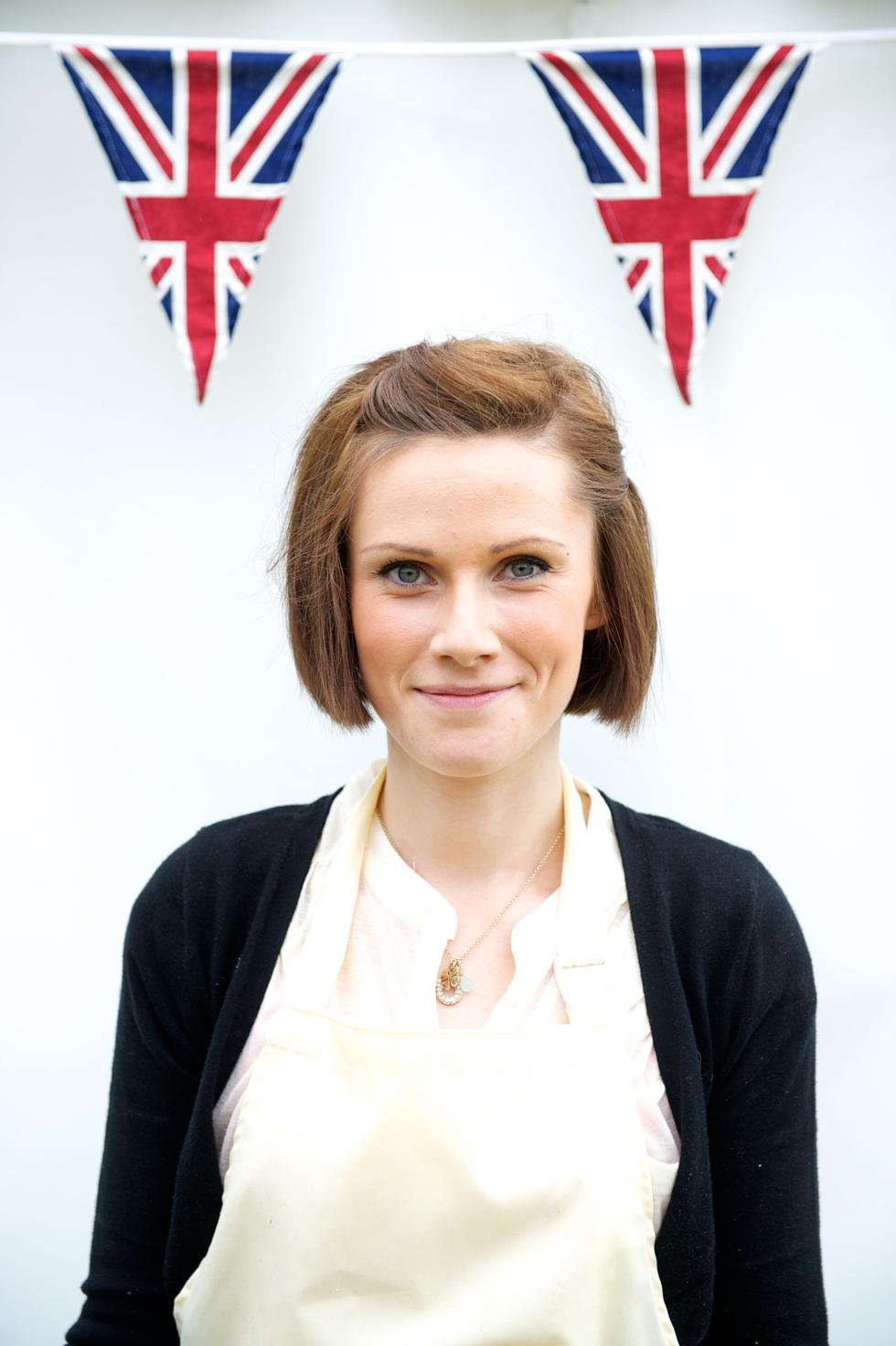 There's actually a few subtle differences between Bake Off and its slightly more intense reality TV rivals, particularly with regard to the conditions faced by contestants.
[adunit mobile="RTK_dVa8″]
Unlike BB or I'm A Celeb, Bake Off contestants don't remain in the filming location through the entirety of the competition, but instead return home after the weekend.
Thank god its not like Big Brother!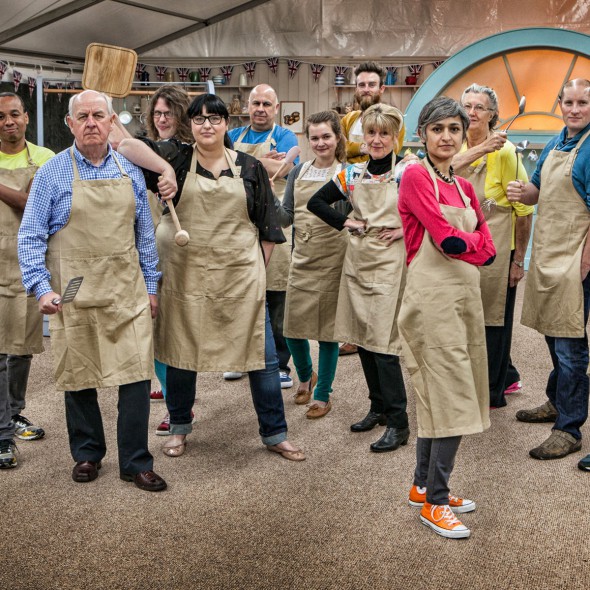 They get to return home to their families and relieve some stress after a long day in front of the ovens.
[adunit mobile="RTK_wCZW"]
This is so bakers can continue to work during the week, with filming confined to weekends only over a 10-week period.
Work on Mondays!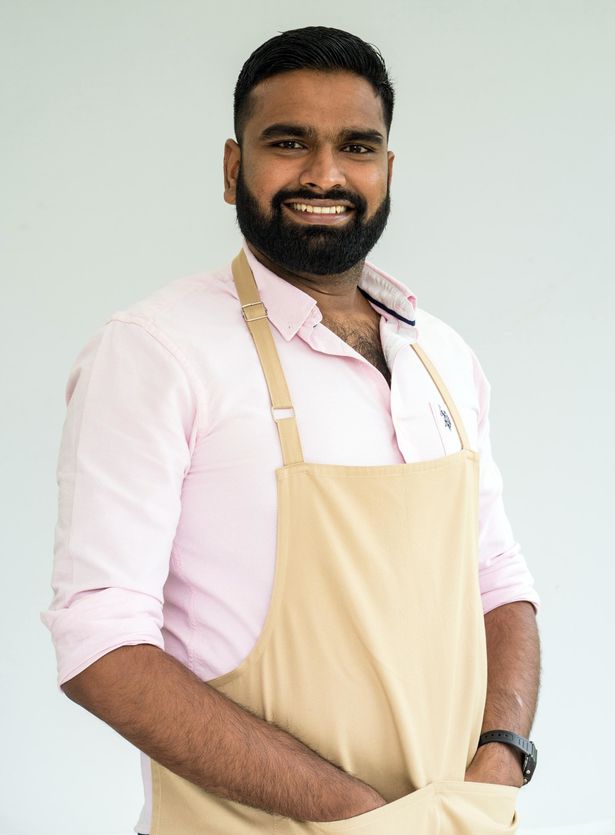 Imagine the stress of The Bake Off, then you are back to work on monday! Tough!
[adunit mobile="RTK_z9hm"]
19. There are strict costume requirements
As casual as Bake Off may seem in the outfit department – heck, just get a load of Noel's button up shirts.
A different look
There are in fact strict rules in place for participants when it comes to their clothing.
[adunit mobile="RTK_dVa8″]
For continuity reasons, everyone has to wear the same clothes on Sunday that they wore on Saturday, so as not to confuse viewers when the latest episode goes out.
Paul Hollywood makes his own rules in the clothing department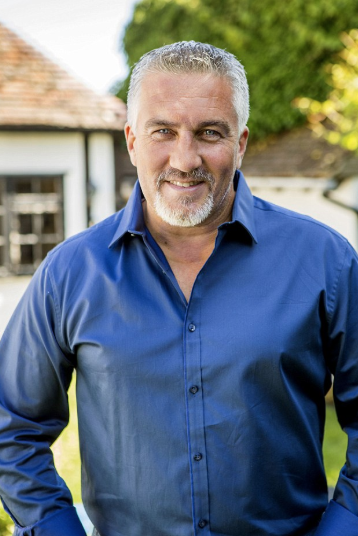 This means as well as the stress of the competition to think about, contestants have to make sure they've done all their laundry ready for the next day of baking!
[adunit mobile="RTK_wCZW"]
There are also strictly no logos, owing to copyright issues, or stripes, to avoid making cameras strobe, allowed.
At least they don't wash their own pots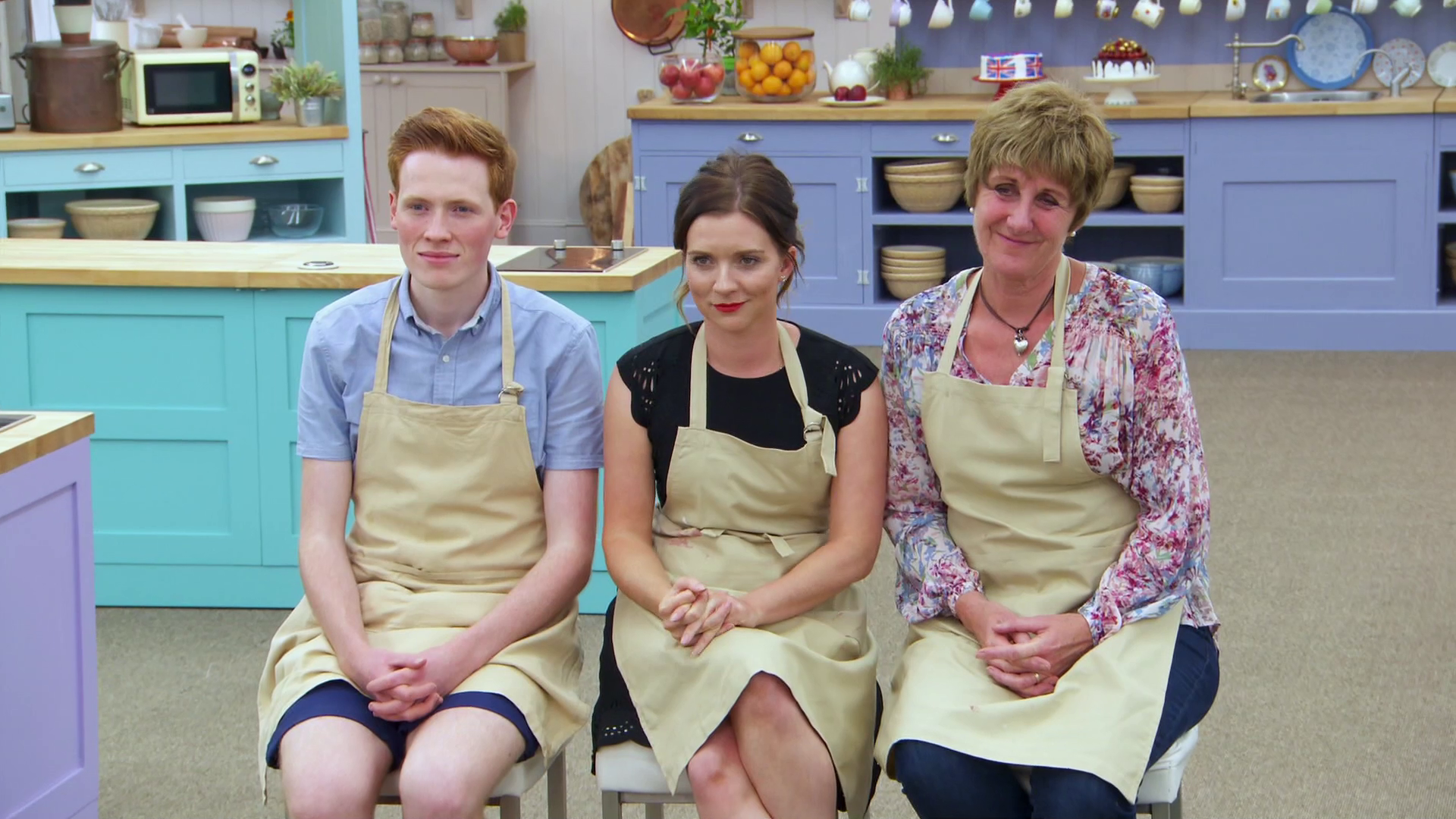 Though as anyone watching the current Channel 4 run of the show will know, Noel Fielding is singlehandedly proving that Bake Off costume restrictions have their limits.
[adunit mobile="RTK_z9hm"]
18. Bakers get help behind the scenes
For all the on-screen chatter about judges and hosts not being able to assist bakers in their various challenges, behind the scenes the truth is a bit different.
Big reveal!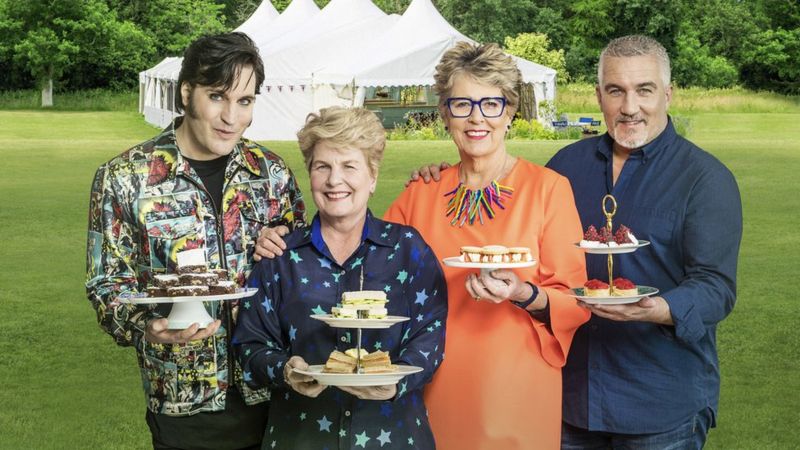 Though the contestants put most of the work in themselves, producers are on-hand to help out for whenever times get tough.
[adunit mobile="RTK_dVa8″]
The bakers can't always be expected to do everything themselves when the cameras are rolling.
They are only given a small helping hand when necessary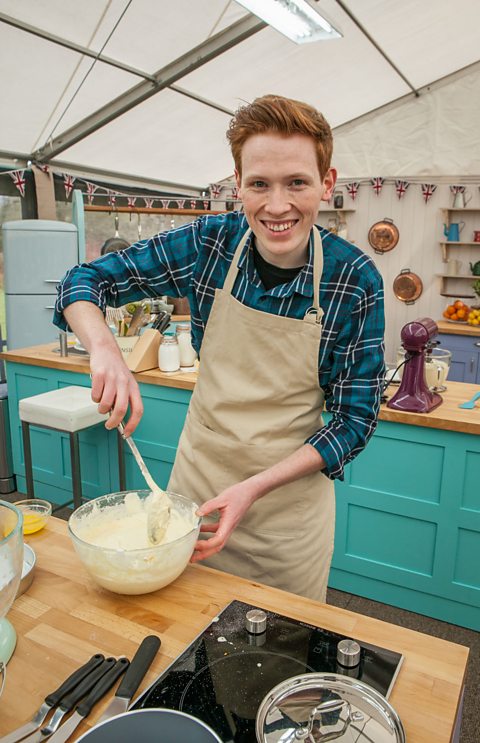 What's more, producers want to ensure they make some good television in the process.
[adunit mobile="RTK_wCZW"]
The show's food producers will offer advice on recipes or even provide fresh ingredients if bakers appear to need it.
Supermarket runners are always on hand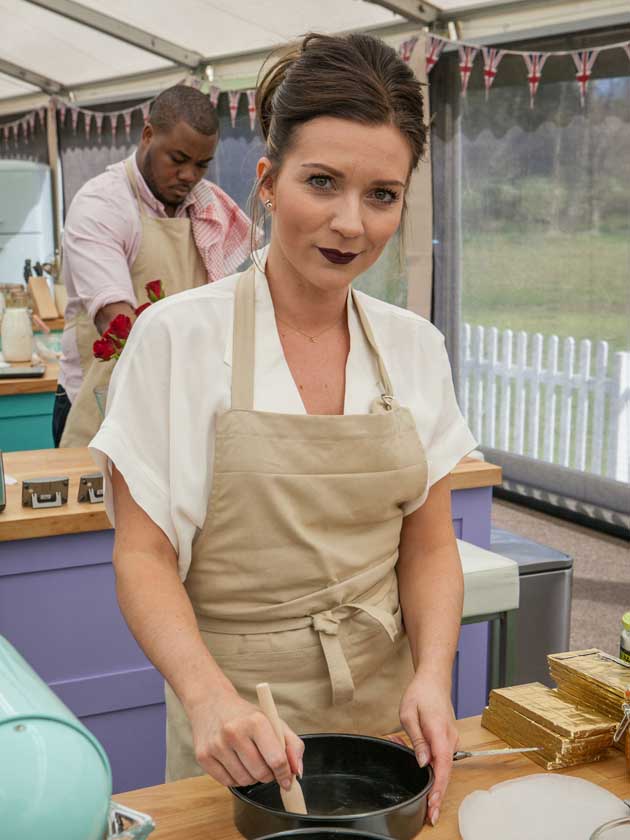 while a runner is always stationed at a nearby supermarket in case bakers decide last-minute that they need additional ingredients.
[adunit mobile="RTK_z9hm"]
17. A food researcher investigates whether a food challenge is doable before bakers attempt it
Though sadistic lothario Paul Hollywood would probably prefer maximum suffering, Bake Off's producers at least like to make sure they aren't throwing the bakers in at the deep end before setting a technical challenge.
It would be harsh otherwise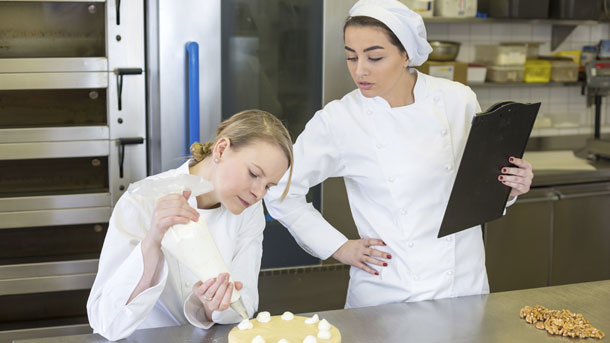 Which is really quite kind of them, we think! Imagine setting the contestants an impossible task.
[adunit mobile="RTK_dVa8″]
There are food researchers who work on the show, for whom investigating whether the latest technical challenge is achievable is a full-time job.
Food researcher sounds like the perfect job title!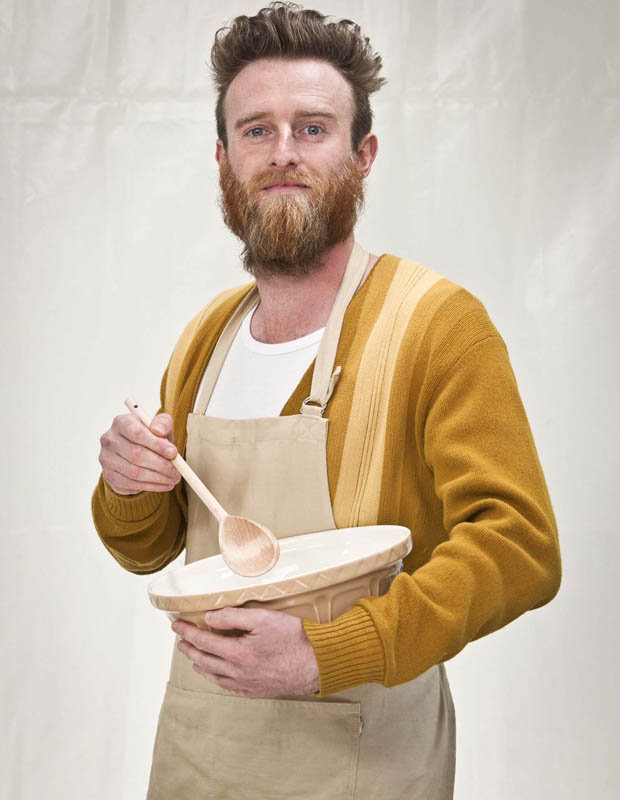 We'd love to be able to add that to our CV! Professional food researcher. I wouldn't even mind working overtime.
[adunit mobile="RTK_wCZW"]
Food researchers like Georgia May and Becca Watson must first test recipes by doing some baking of their own before Leith and Hollywood can hand the task over to contestants.
A lot of research is put into the recipes before they reach the show
Sometimes Paul and co can introduce their own recipes and ideas off the cuff, but this is not favourable with the producing team.
[adunit mobile="RTK_z9hm"]
16. One artist is responsible for all the Bake Off animation
The signature art featured on The Great British Bake Off, depicting all the contestants' designs for their bakes, is all done by one man.
With great power, comes great responsibility.
Bristol-based illustrator Tom Hovey, who has been drawing for Bake Off since the very beginning.
[adunit mobile="RTK_dVa8″]
Hovey doesn't just cover the Bake Off main show – he also takes care of the art for all GBBO spin-offs, including Junior Bake Off, Mary & Paul's Master Classes and charity editions of the show.
Junior Bake off is amazing!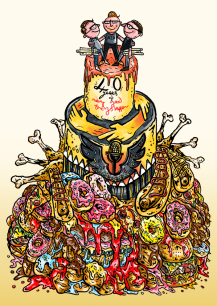 To date, Hovey estimates he has drawn around 2,000 pieces for all nine seasons of Bake Off.
[adunit mobile="RTK_wCZW"]
In addition, he also provides the graphics for The Great American Baking Show.
He really has quite the job!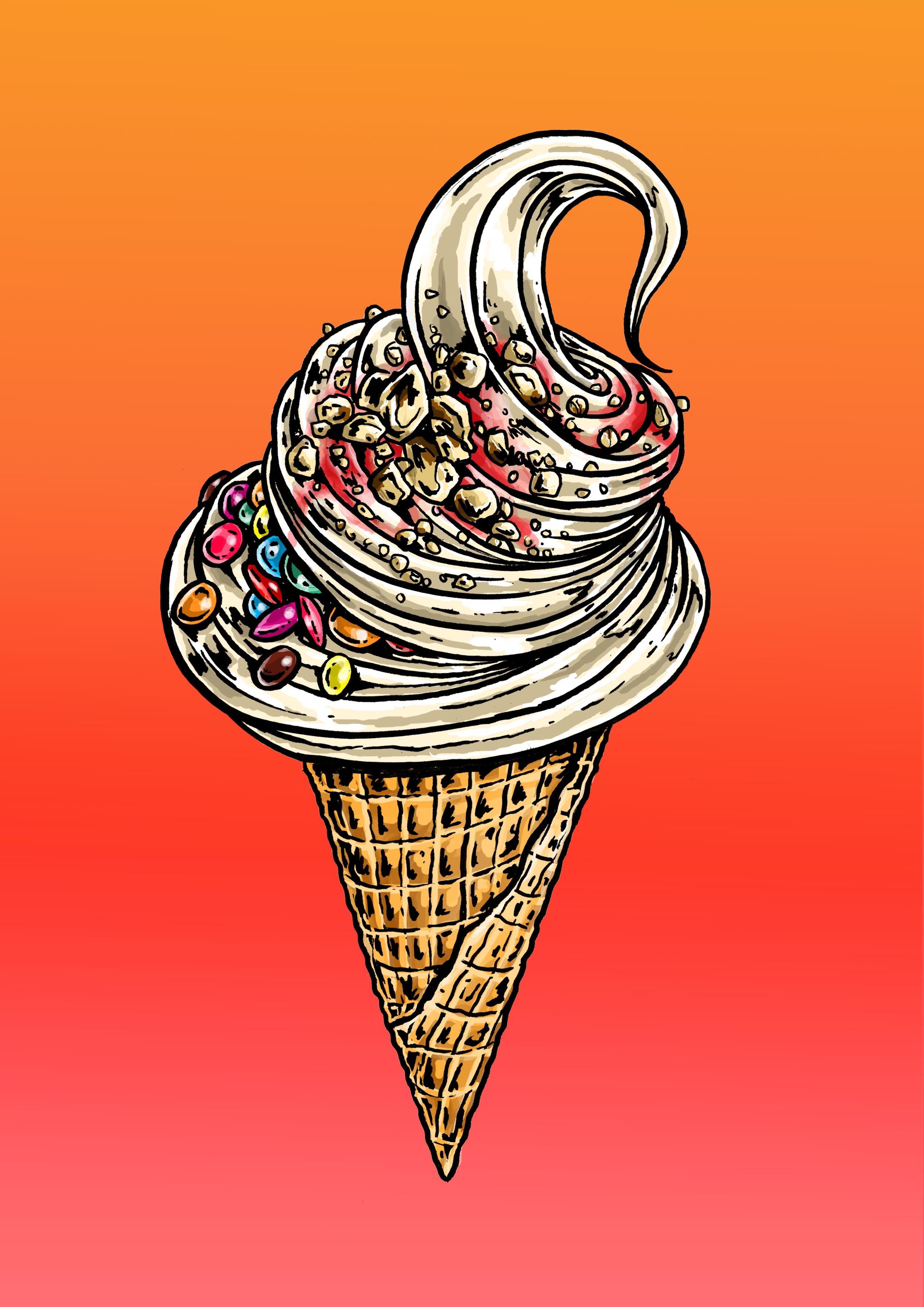 The animations can take him a long time per piece, but he is restrained by time.
[adunit mobile="RTK_z9hm"]
15. He has just two weeks to draw for an entire season
Being the sole animator not just for one of the biggest shows in the UK, but for all its spin-offs too.
He must be quick with the pencil.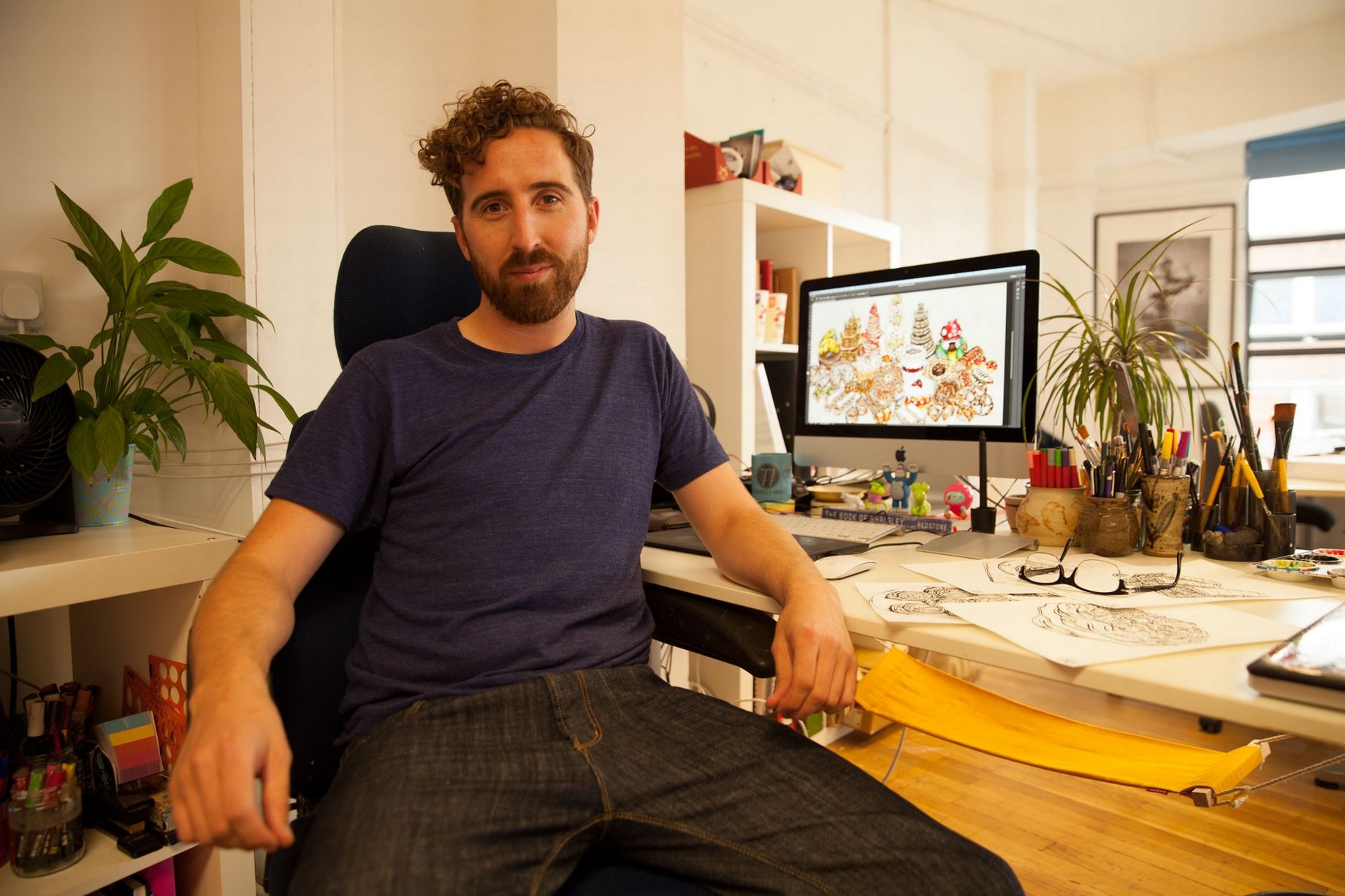 This can't be easy work – and producers don't make it any easier for Tom Hovey whatsoever.
[adunit mobile="RTK_dVa8″]
We hope he gets paid the big bucks because during Bake Off season he has quite the job on his hands!
He will get paid accordingly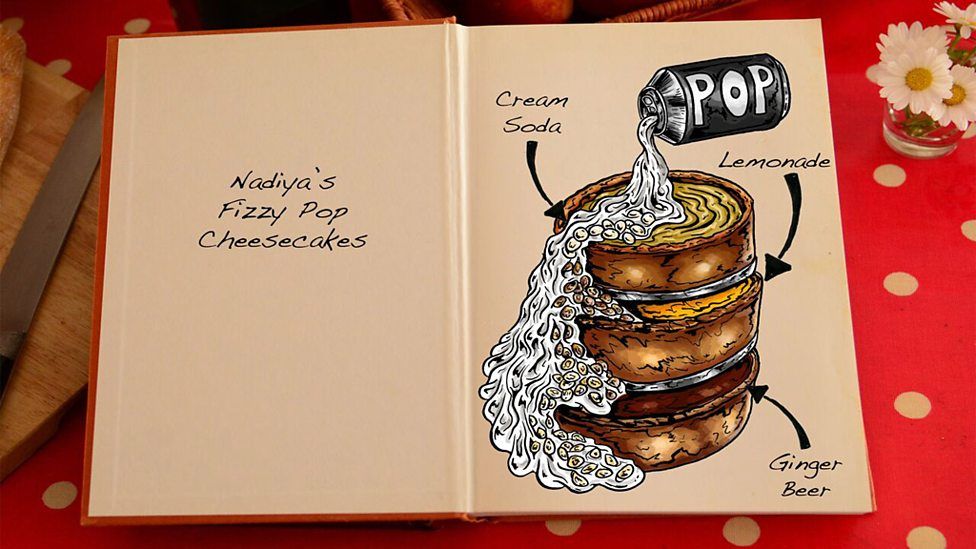 For each season of Bake Off, Hovey is given up to two weeks maximum to complete all his sketches for the show.
[adunit mobile="RTK_wCZW"]
This gives him just enough time to sketch out a rough design then fill in the detail before inking his final creation, ready for the cameras.
His rough sketches provide the base for his final artwork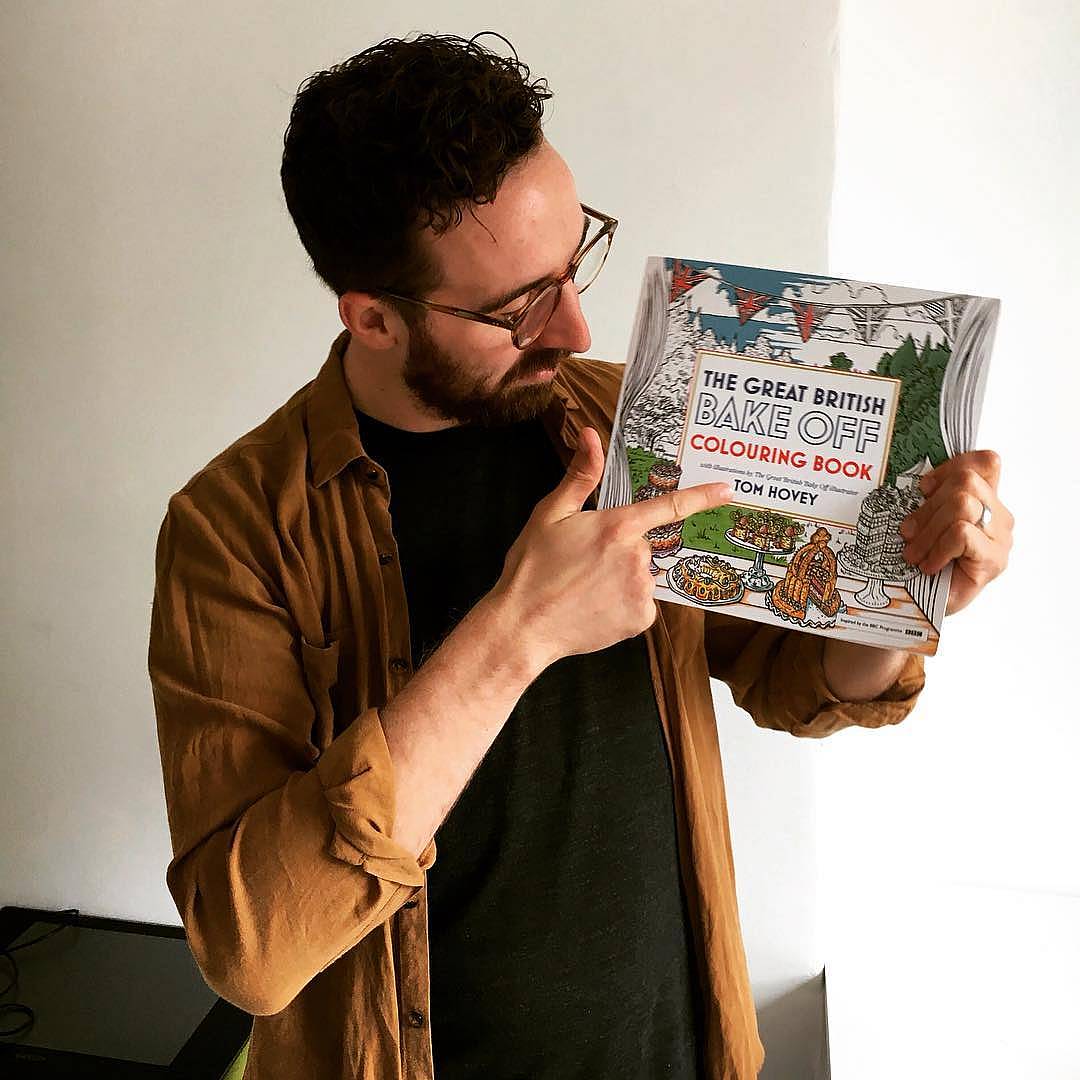 He has to do this for every single contestant's bakes. Considering there are ten episodes to every season, and considering Hovey must complete five or six sketches per bake, it's a marvel that each of his graphics appear so lovingly and patiently drawn.
[adunit mobile="RTK_z9hm"]
14. The show has led to cake fever in the UK
The influence of Bake Off in the UK should not be underestimated; where before we were a nation content to be much lazier, now we have become a nation of bakers.
The cake below looks heavenly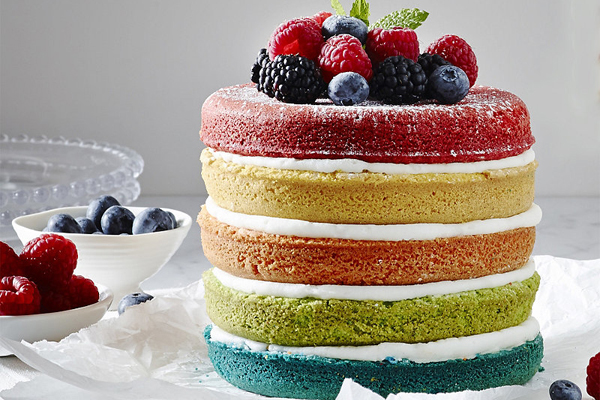 In 2011, just a third of adults admitted to baking at home, while two years later this had increased to three-fifths.
[adunit mobile="RTK_dVa8″]
Cake sales had also risen enormously three years after the show's beginning, with Marks & Spencer reporting a 243% increase in sales from 2011 to 2013.
Not bad for bakers nationwide!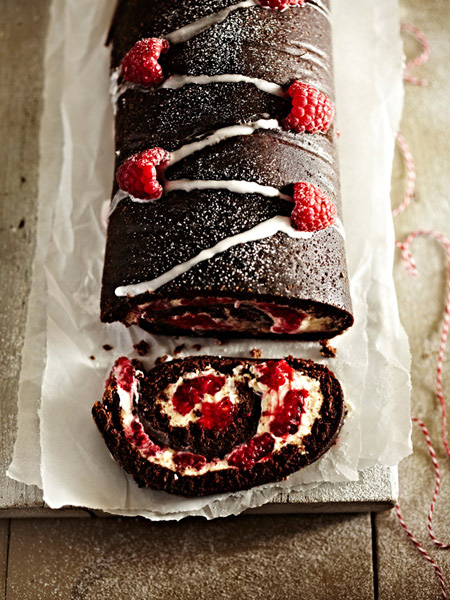 The number of independent bakeries has also risen as Bake Off has surged in popularity. And why not?!
[adunit mobile="RTK_wCZW"]
With the number increasing by 5% between 2011 and 2o12. This is a big hike in only a year.
This is good for everybody!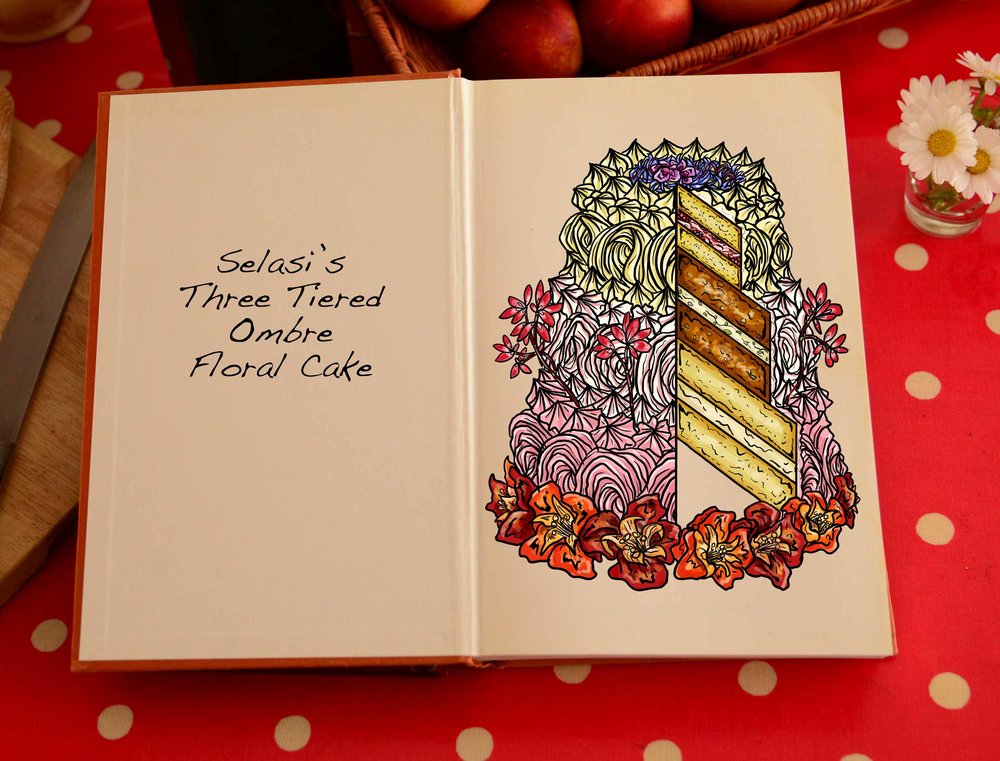 The more independent bakeries in the country can only be good for us cake fans around the country.
[adunit mobile="RTK_z9hm"]
13. The show has proved more popular than the World Cup
Though viewing figures are down since the show relocated from the BBC to Channel 4, it is still thriving!
This is an incredible stat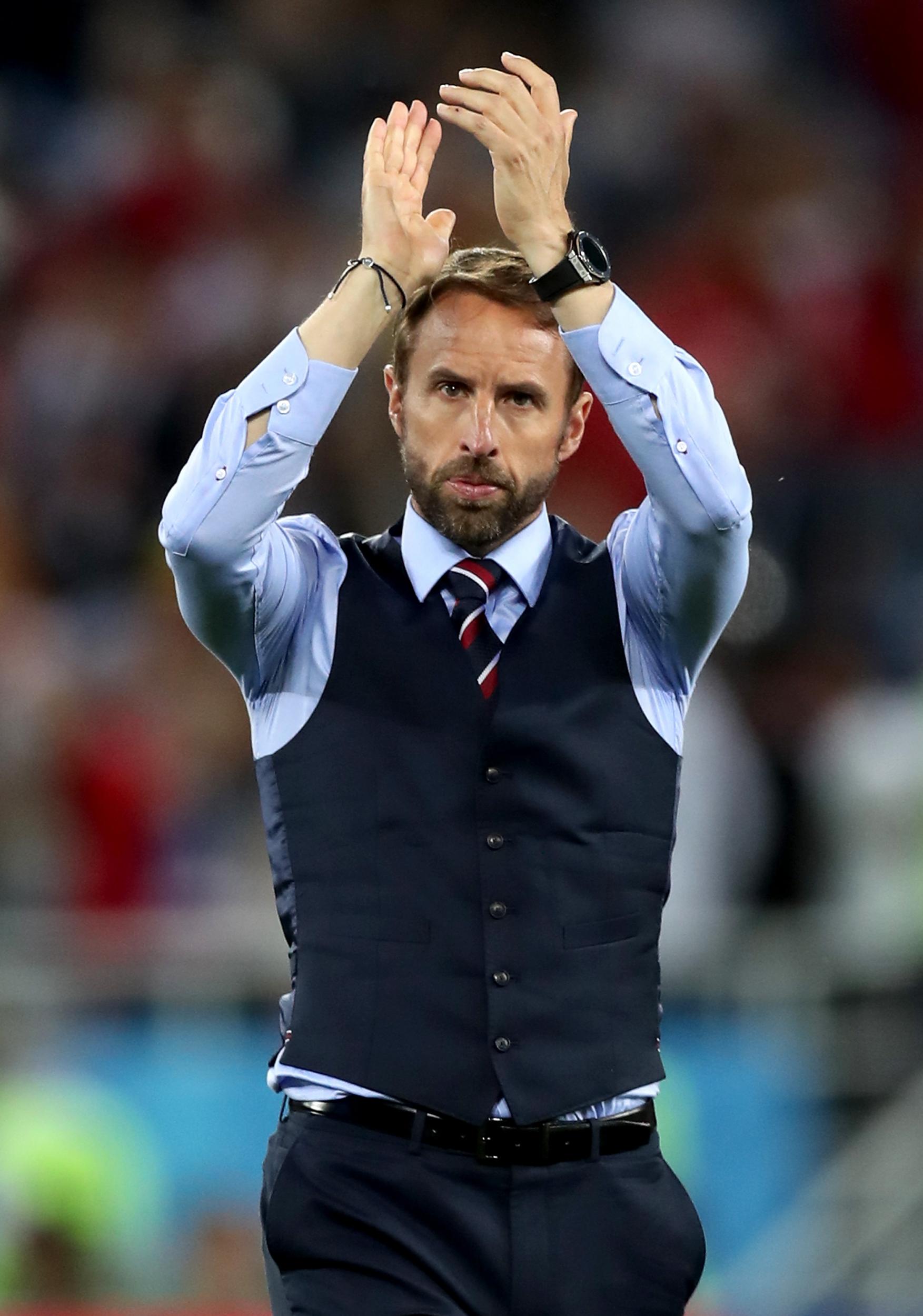 Bake Off is still a massive ratings hit, with 7.7 million tuning in to the show's final last year.
[adunit mobile="RTK_dVa8″]
At the show's peak, however, the viewing figures were even more impressive. The 2014 Bake Off final was watched by over 12 million people, making it one of the most-watched shows of the year.
12 Million people is huge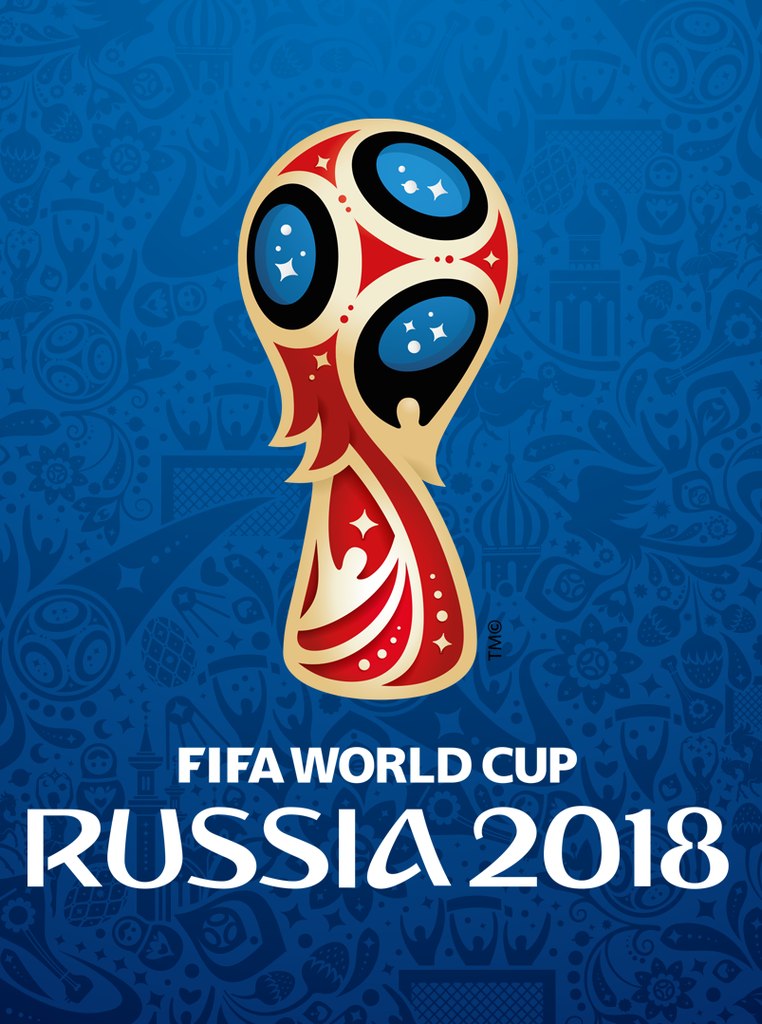 Such an audience share meant Bake Off was that year more popular than both The X Factor finale (9.1 million viewers).
[adunit mobile="RTK_wCZW"]
The World Cup final only managed to pull in 12.1 million viewers. It is official, Baking is the winner.
Baking is taking the world by storm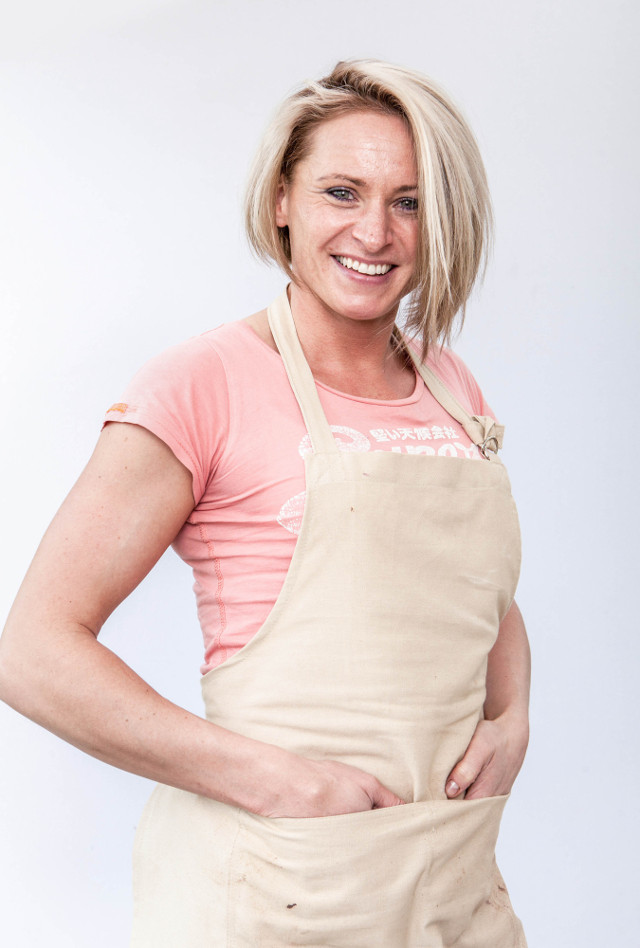 The world has gone completely Bake Off mad. And we love it like that!
[adunit mobile="RTK_z9hm"]
12. The filming location used to be Henry VIII's hunting lodge
Welford Park, the Newbury, Berkshire estate on whose grounds the GBBO tent has been pitched since 2014, wasn't always such a tranquil location.
Such a stunning setting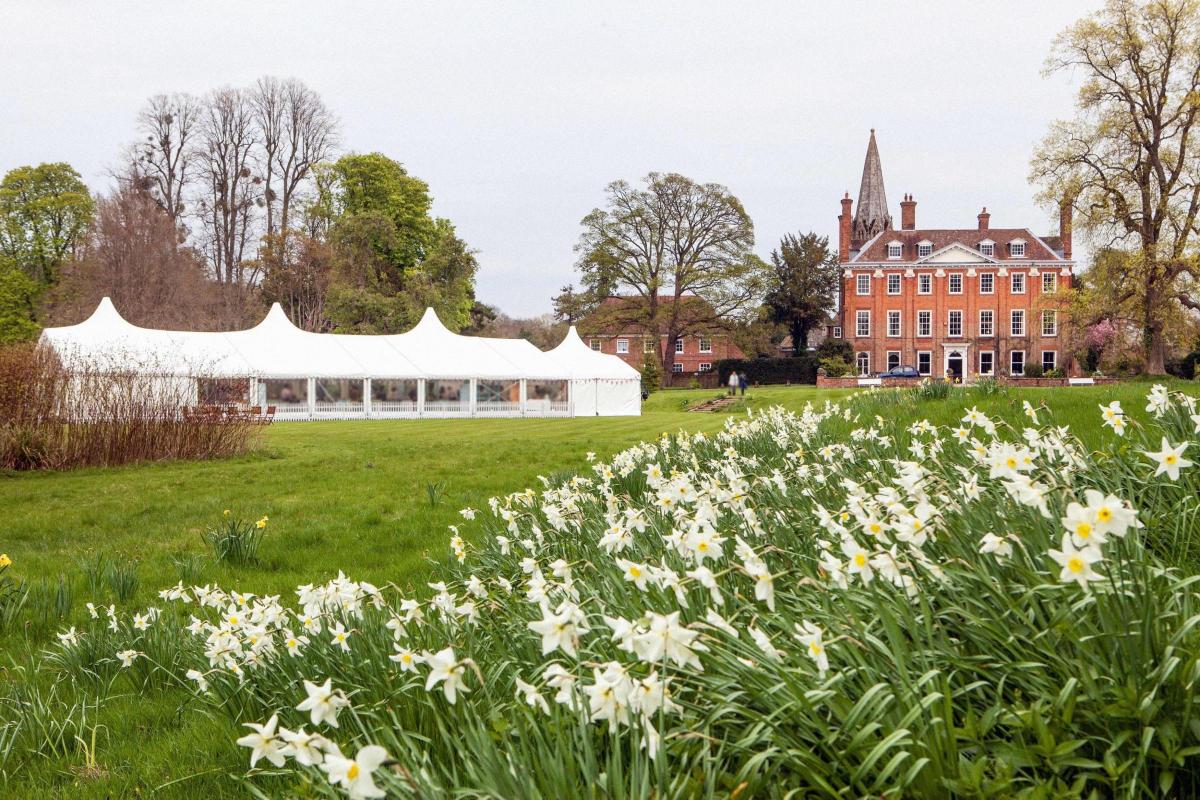 Originally, Welford's country house was a monastery, but in 1536 it was shut down and seized by Henry VIII after monasteries were abolished by the king.
[adunit mobile="RTK_dVa8″]
The randy monarch then took Welford Park for himself, and turned it into a personal deer hunting lodge.
1536! The place is stacked with history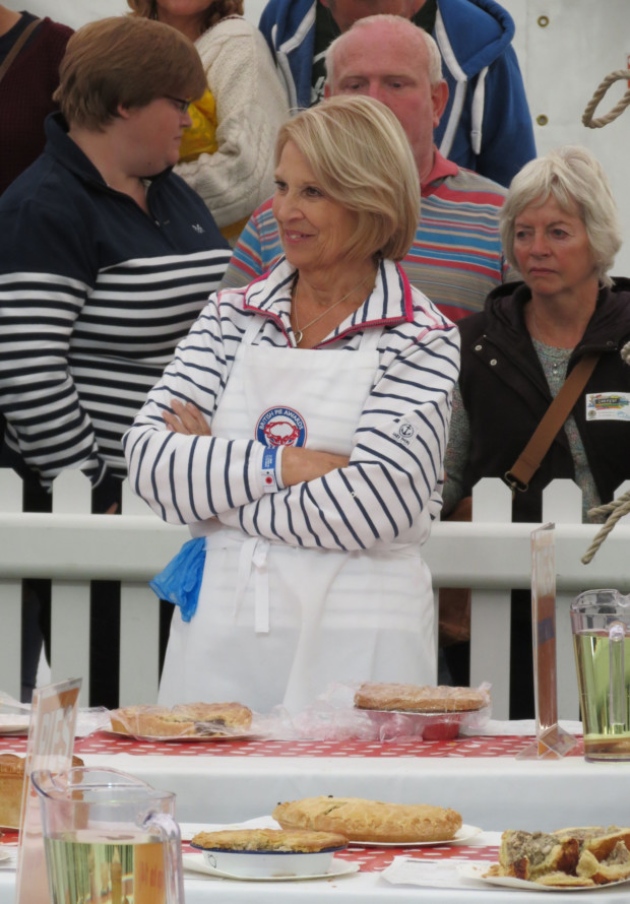 We're sure Henry, no slouch when it came to consuming cake. You can tell that by looking at him.
[adunit mobile="RTK_wCZW"]
He would have been thrilled to discover that his old hunting ground would one day become the home of The Great British Bake Off.
A fitting setting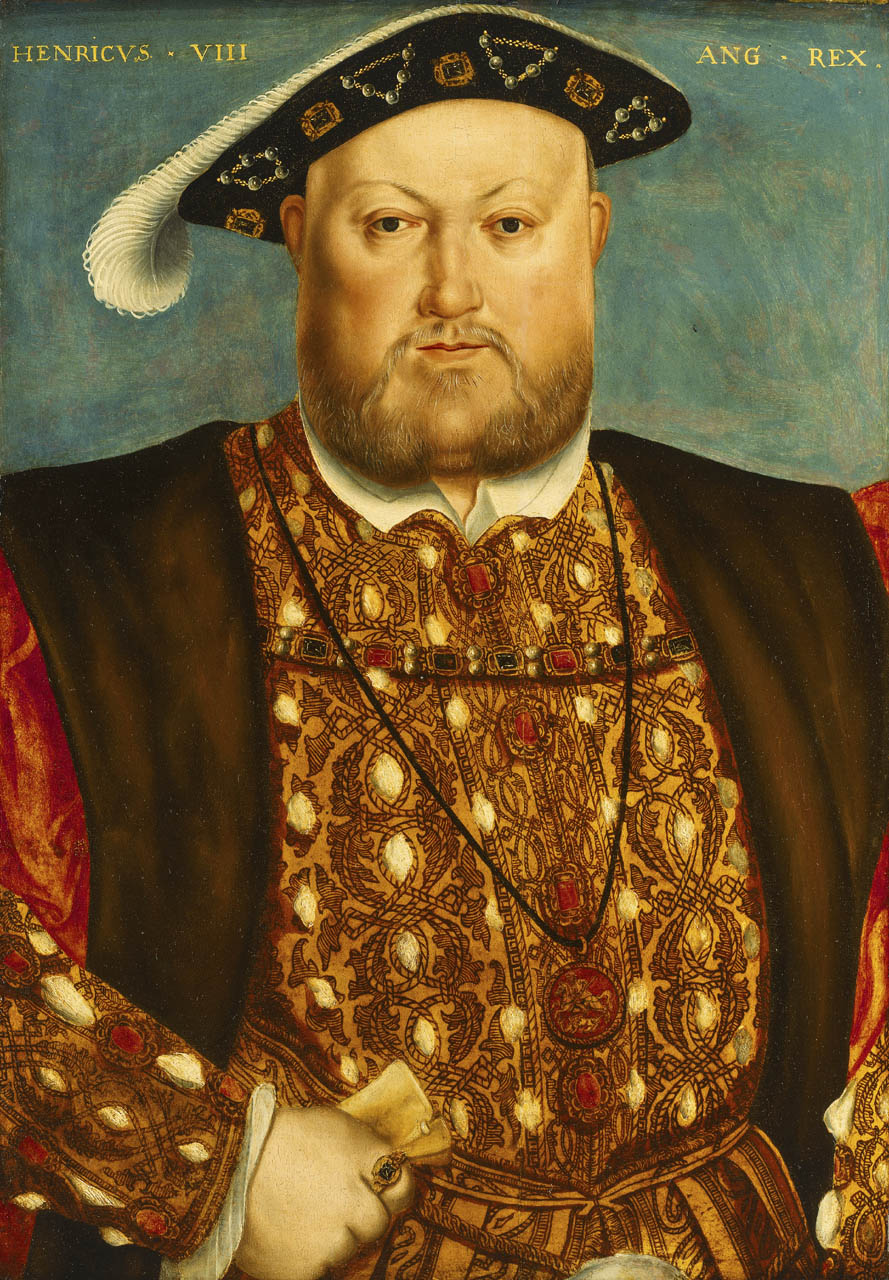 The more I think about it, this setting was literally perfect for The Bake Off.
[adunit mobile="RTK_z9hm"]
11. Noel Fielding's fridge stunt led to an OfCom investigation
It's a show beloved by all the family, but that hasn't stopped Bake Off from – pardon the pun – landing itself in hot water on several occasions.
Pardon the pun
Just last year, a gag that saw Sandi Toksvig open one of the Bake Off fridges to reveal Noel Fielding hiding inside prompted so many complaints that OfCom was forced to investigate.
[adunit mobile="RTK_dVa8″]
Ultimately, the skit was cleared by the watchdog, but 55 people thought the stunt might lead to copycat behaviour from younger viewers.
Risky business from The Bake Off team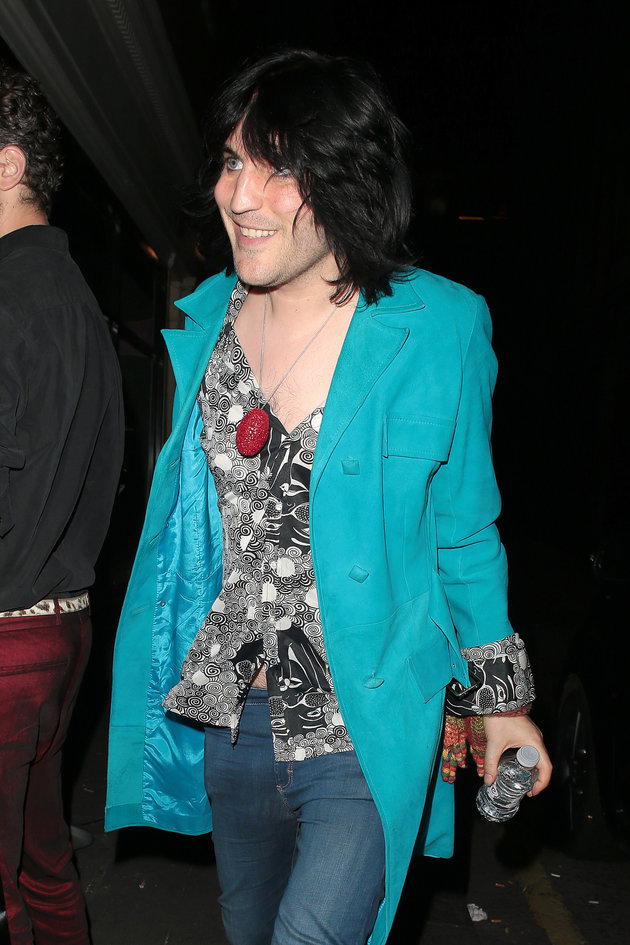 The OfCom probe ruled otherwise, meaning Noel can clamber in as many fridges as he likes.
[adunit mobile="RTK_wCZW"]
Food safety and hygiene must be considered at all times during the show considering the amount of people watching.
Food hygiene levels must always be met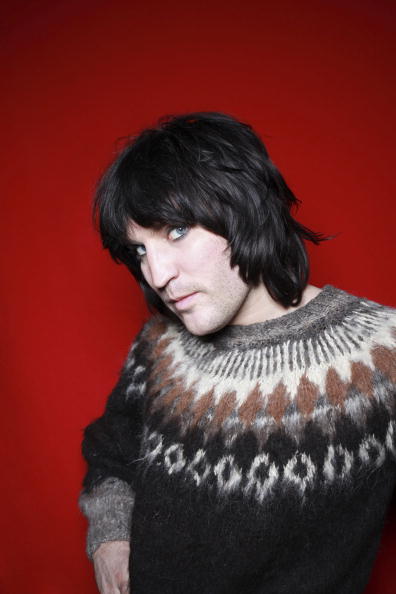 Considering the amount of aspiring bakers who copy the actions of the contestant, gags and puns like this must be avoided.
[adunit mobile="RTK_z9hm"]
10. The 'amateur' bakers aren't always so new to the field
Fix claims in Bake Off are nothing new. This year, it's Manon Lagreve, formerly a contestant on the BBC cooking show The Box.
Controversy on GBBO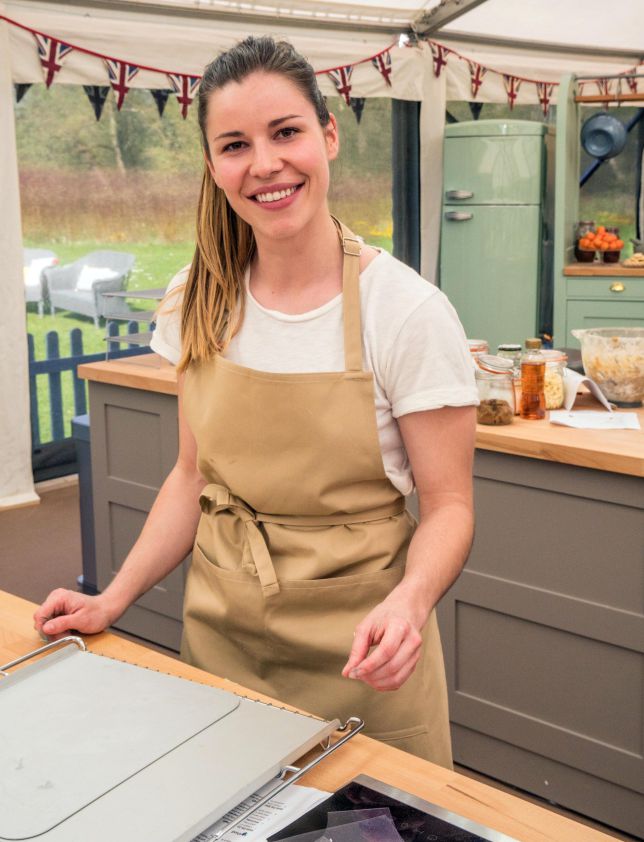 Last year it was Steven Carter-Bailey's turn to face accusations of fakery. How true were these rumours?
[adunit mobile="RTK_dVa8″]
A dab hand in the kitchen, viewers soon became suspicious that season eight star Carter-Bailey was merely pretending to be an amateur baker.
Genuine or fake?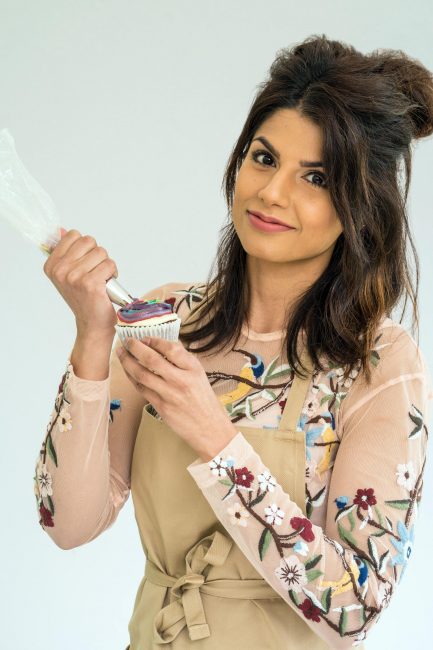 After Instagram snaps emerged of cakes he had previously assembled for weddings and birthdays.
[adunit mobile="RTK_wCZW"]
Still, when it was established that Carter-Bailey never actually made money from his baking – the wedding and birthday cakes were for family – the baying mob that was the GBBO audience backed down.
Casual bakers are allowed on the show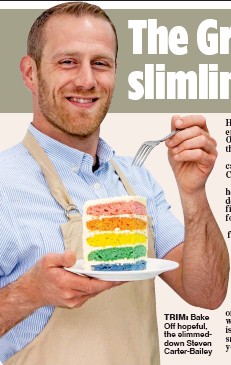 You are allowed a certain level of skill in the kitchen to make for a good quality show. It is just professionals who are not allowed to enter.
[adunit mobile="RTK_z9hm"]
9. There are Bake Off challenges even Paul Hollywood wouldn't attempt
So callously judgmental that bakers have admitted to being both terrified of and eager to impress him.
The Simon Cowell of The Bake Off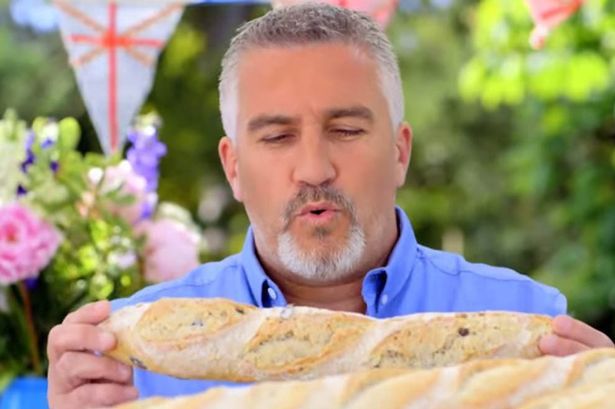 The ferocious Paul Hollywood in real life has admitted to having some baking hang-ups of his own.
[adunit mobile="RTK_dVa8″]
In a 2015 interview with the Radio Times, Hollywood admitted there were baking challenges on the show that even he wouldn't dare attempt.
Hypocrisy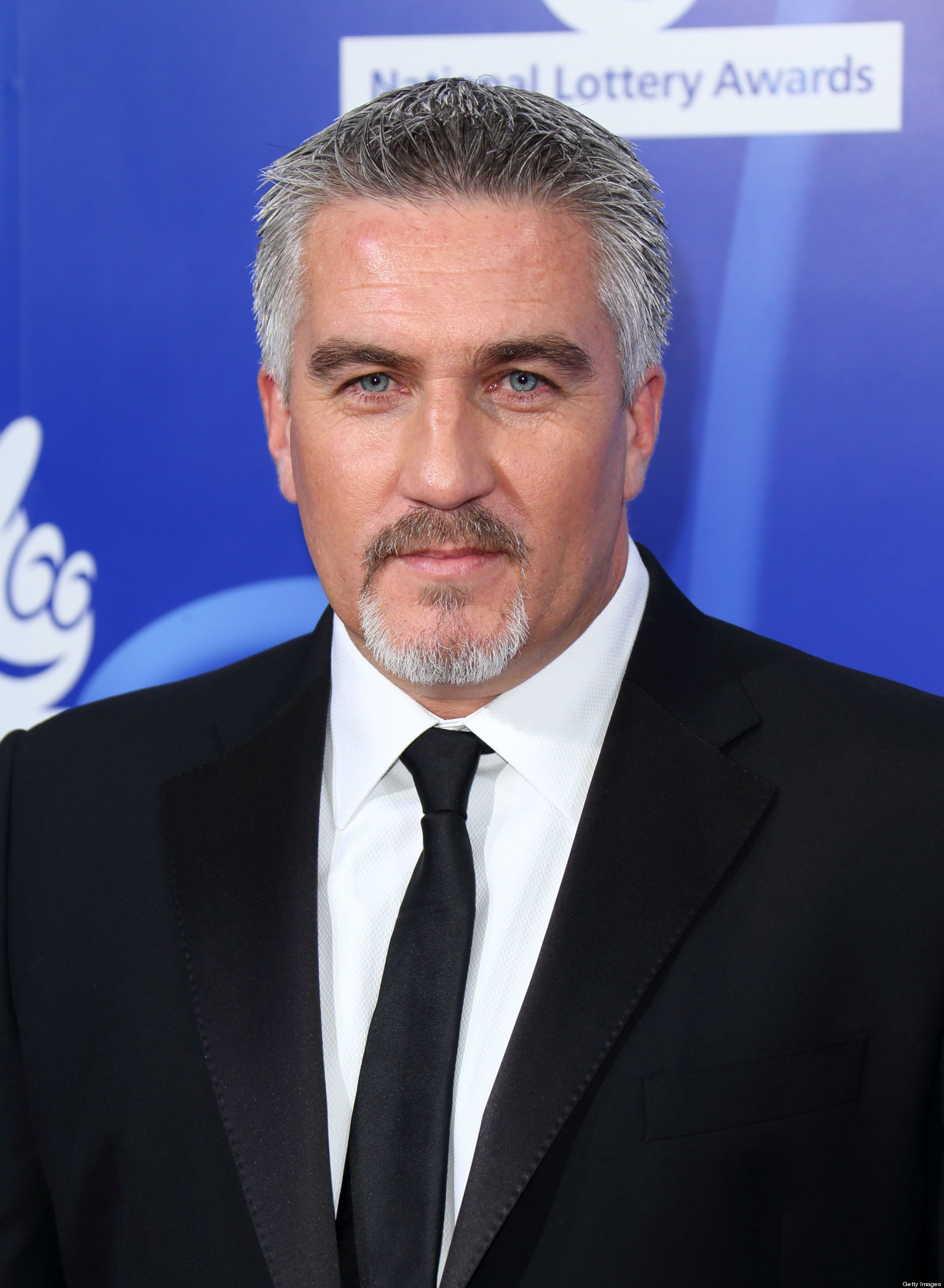 When asked if challenges had gotten harder for bakers, Hollywood replied "Last year there was one I would never attempt, the Schichttorte".
[adunit mobile="RTK_wCZW"]
He added that "we did it deliberately to test their resilience and patience", revealing his true nature as a man without any discernible morals.
Testing patience and ability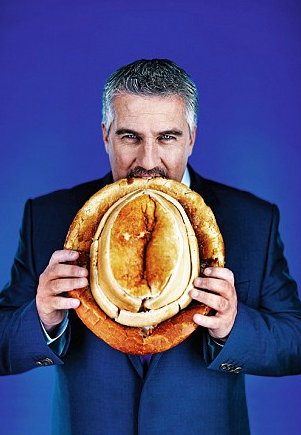 The challenges are made hard for a reason, to find the best from the rest. So there is no wonder Paul would struggle with some of the challenges.
[adunit mobile="RTK_z9hm"]
8. The show's use of innuendo has come in for criticism
From soggy bottoms to hot baps, from the beginning The Great British Bake Off has been a hotbed for filth, with the innuendos flying from the very first episode.
A family show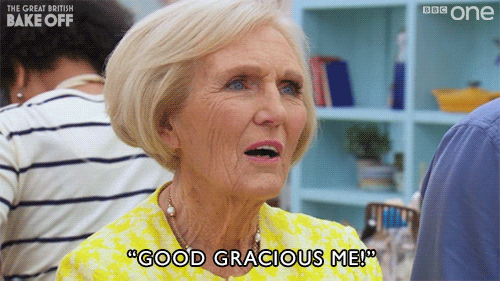 While defenders of the show including Paul Hollywood say it's all in good fun, and part of a tradition of bawdy British seaside humour.
[adunit mobile="RTK_dVa8″]
Some in the media have on occasion claimed that Bake Off has taken the double entendres too far.
It does seem to be a recurring theme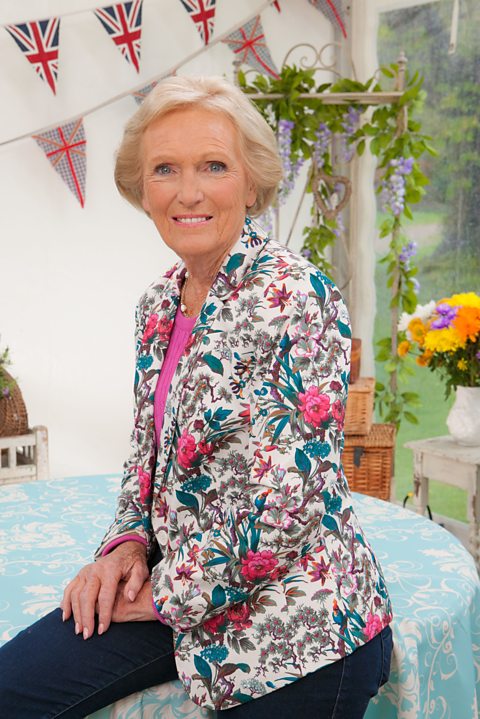 In 2014, the Daily Mail wrote that Bake Off was "no longer family entertainment", thanks to, in the words of The Times, "increasingly filthy-minded hosts Mel Giedroyc and Sue Perkins".
[adunit mobile="RTK_wCZW"]
There is a strong argument that it is just a bit of harmless fun though, it is hardly a crude or upsetting joke.
To far of a bit of fun?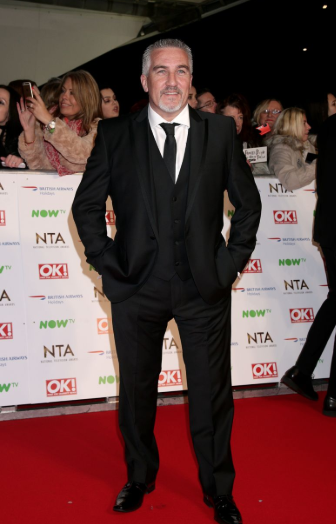 It is the repetitive nature of the innuendo which has been called into question. What do you think?
[adunit mobile="RTK_z9hm"]
7. Bake Off has been broadcast literally everywhere
The Great British Bake Off is such a curiously British concoction. From the contestants to the dishes made. Everything about it seems truly British.
British connotations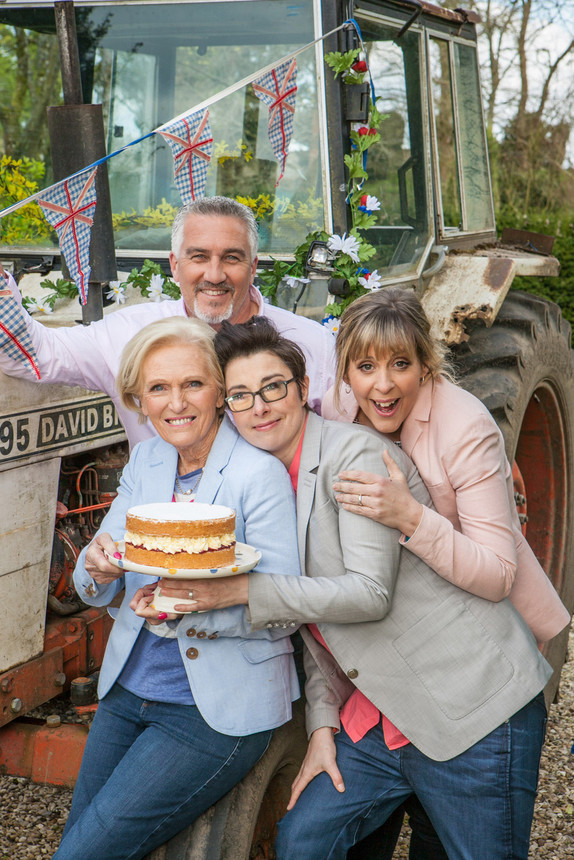 It seems almost far-fetched to imagine the mix of quaint cooking and Carry On-style humour would translate for foreign audiences.
[adunit mobile="RTK_dVa8″]
And yet, Bake Off is not only available for viewing abroad, but the show has been broadcast all around the world. Literally.
Bake Off has gone global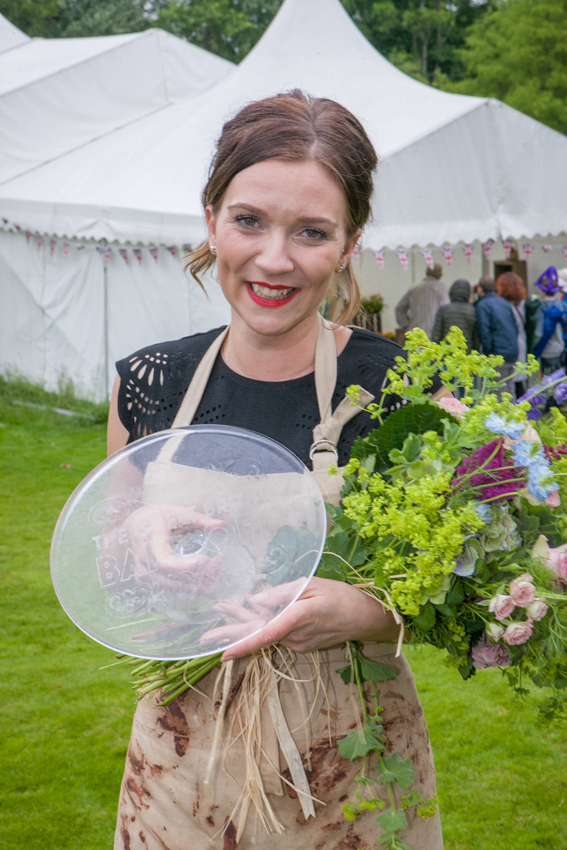 To date, Bake Off has aired in 196 territories, meaning the show has no worlds left to conquer, there being only 196 countries on the planet.
[adunit mobile="RTK_wCZW"]
This is simply remarkable, there is not a country in the world which The Bake Off has not been aired in!
GBBO has been aired in every single country in the world.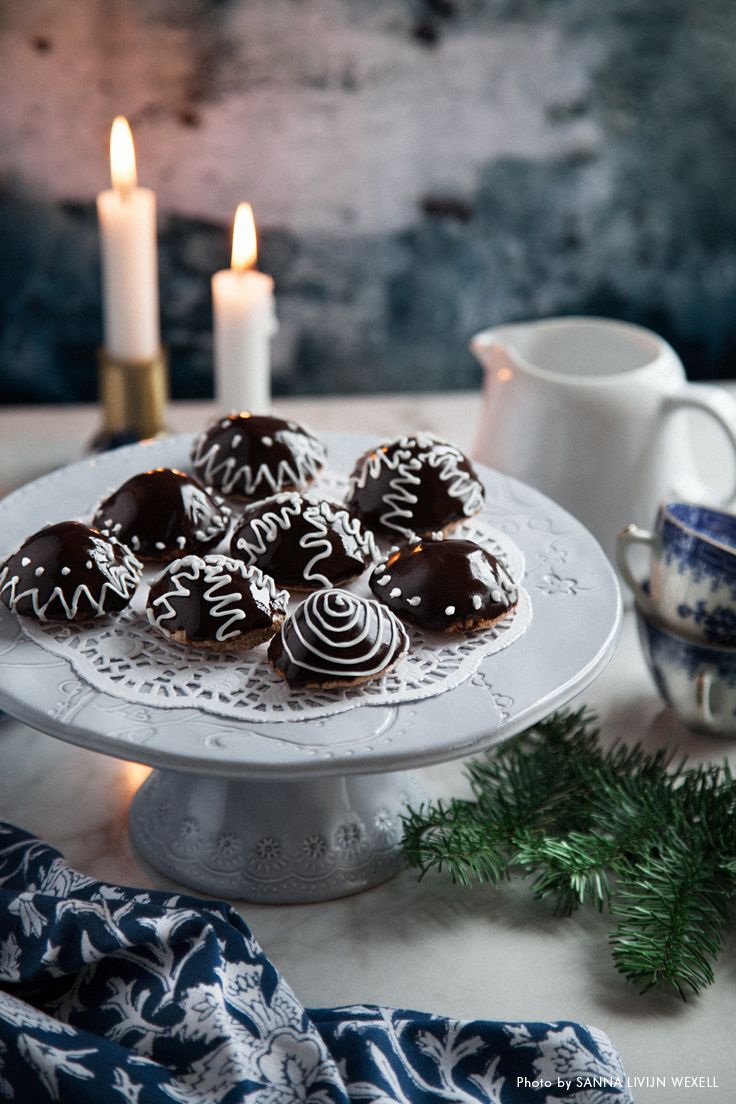 There is no wonder that the season is back every year and is growing in size and popularity.
[adunit mobile="RTK_z9hm"]
6. There have been 29 international versions
Not content with just having to put up with Britain's cast-offs, many countries have become so enamoured with the cake-making show that they've endeavoured to make Bake Offs of their own.
Great Spanish Bake Off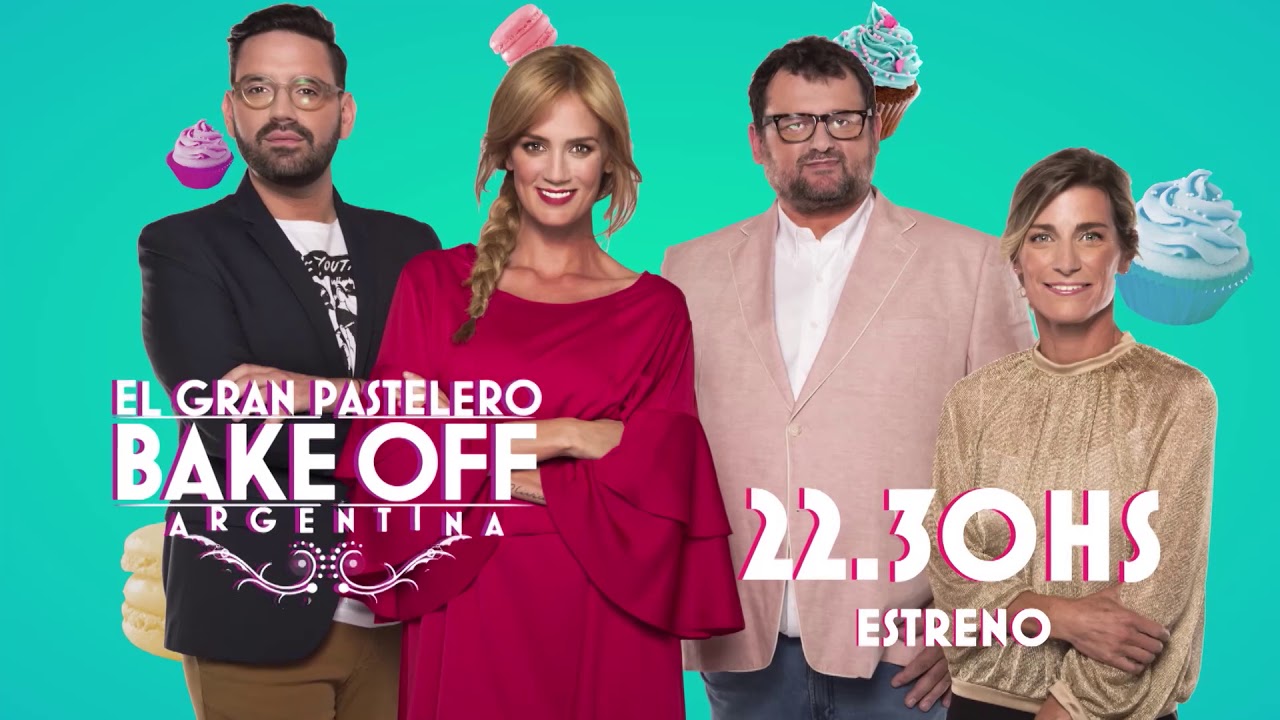 So far, there have been 29 international versions of Bake Off, including El Gran Pastelero in Argentina, De MeesterBakker in Belgium and France's own Le Meilleur Pâtissier.
[adunit mobile="RTK_dVa8″]
Bake Off fever has even spread to the US, where The Great American Baking Show has been airing since 2015 to solid ratings.
Who does it better?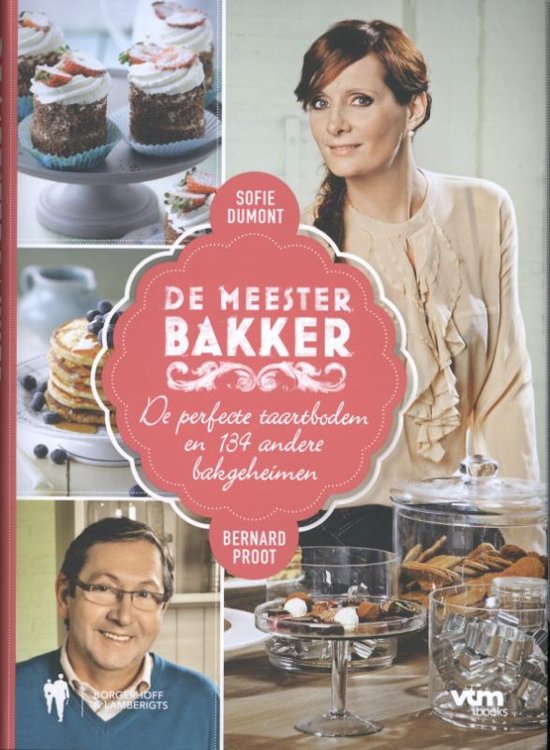 Which nations have you eaten some glorious cakes and pastries in? France, Denmark, USA?
[adunit mobile="RTK_wCZW"]
Give these shows a search if you are a true Bake Off fanatic and can't wait for the new series in the UK to come around.
Give another version of the Bake Off a go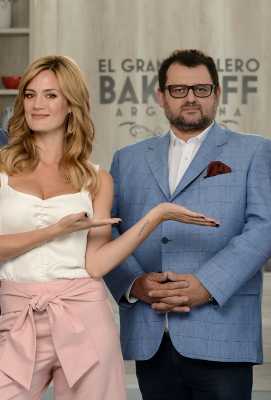 I think you will find that we do it better here in Britain. We created the idea and have the best judges!
[adunit mobile="RTK_z9hm"]
5. Mary and Paul have both hosted the US version
Chances are, you probably haven't seen The Great American Baking Show – who needs a gaudy imitation when you have the real thing?
Traitors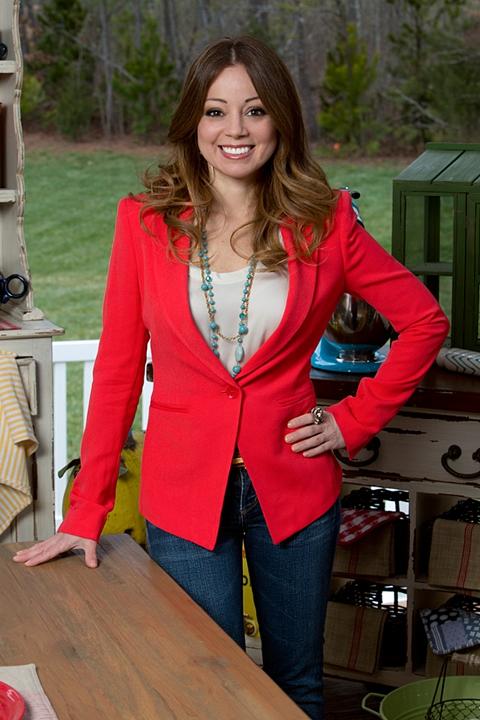 So you might not be aware that the show doesn't just share a format with GBBO.
[adunit mobile="RTK_dVa8″]
For two seasons, from 2015 to 2016, none other than Mary Berry acted as one of the judges for the US iteration.
Mary Berry has now gone global
And who did they draft in to replace her in 2017 but Paul Hollywood? Who else could fill her boots.
[adunit mobile="RTK_wCZW"]
Unfortunately, even those keeping tabs on The Great American Baking Show won't have seen much of Hollywood, as last year's season was cut short when fellow judge Johnny Iuzzini was accused of sexual harassment, leaving several episodes unaired.
And we thought the British Bake Off had seen some controversy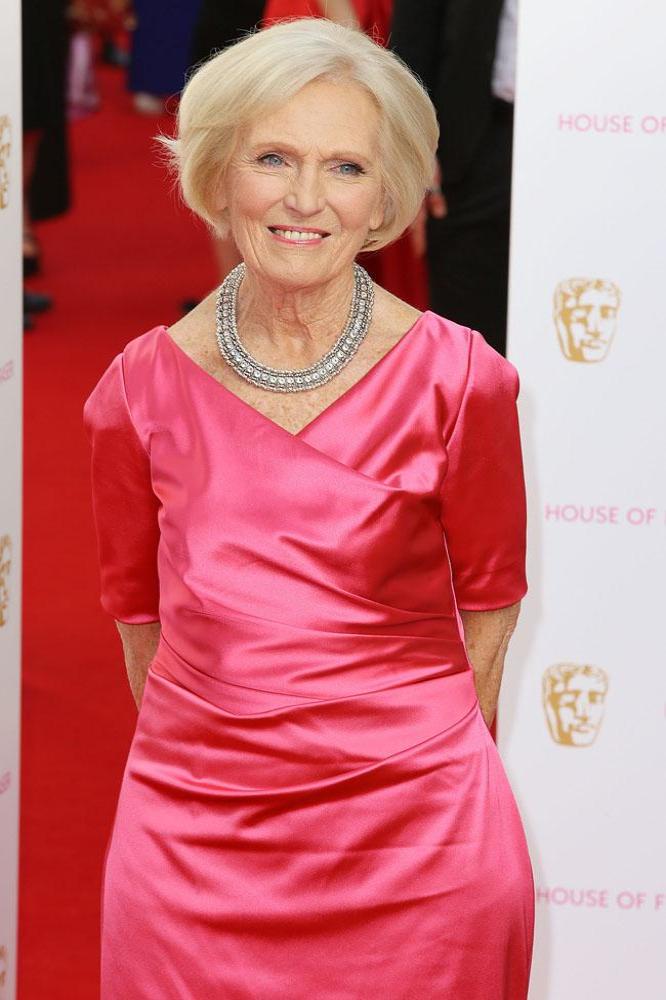 [adunit mobile="RTK_z9hm"]
4. Filming days are very long
Several Bake Off contestants have revealed what it's really like to work on Bake Off.
A behind-the-scenes shot of Mary and Paul judging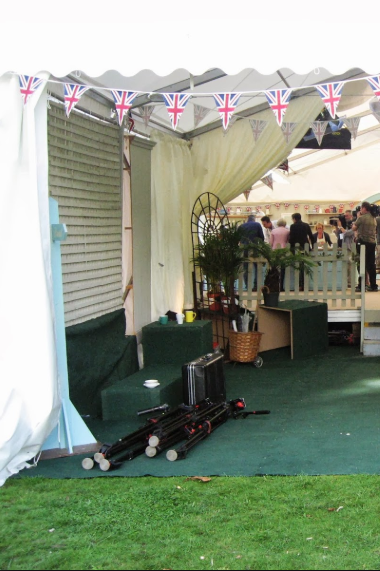 This includes having to work extremely long days. One contestant revealed:
[adunit mobile="RTK_dVa8″]
"You haven't really got a life other than Bake Off. No social life. That was the most stressful time."
Mary takes a bite of the giant cake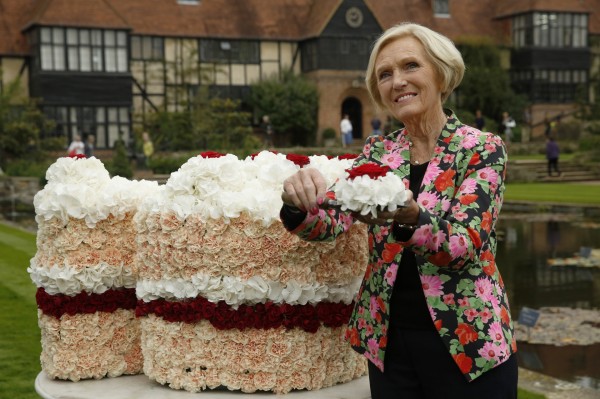 "We had to get a train down on the Friday and we'd have a wake up call at 5am, we'd be in the tent at 7am."
[adunit mobile="RTK_wCZW"]
"We'd wrap filming at about 8pm and then it would be the same again the next day. I'd get back at about midnight on the Sunday. It's not just a 2 hour bake with a few buttercups."
Kim Joy on Bake Off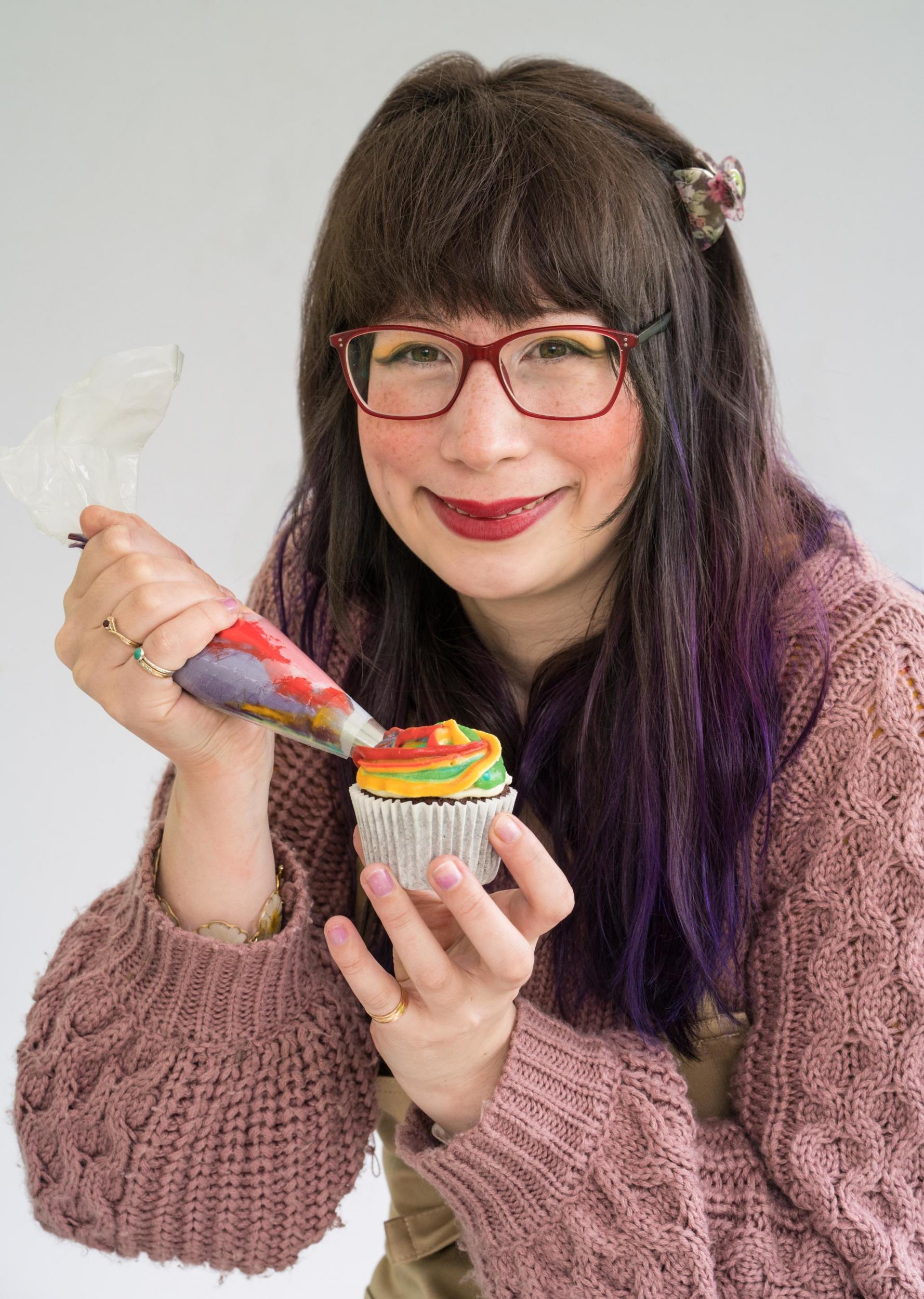 Sounds like it's a pretty gruelling schedule for all those involved.
[adunit mobile="RTK_z9hm"]
3. They are interviewed up to eight times a day
It takes quite a lot for the crew to get all the footage they need for what is only a one hour long programme.
They need a lot of footage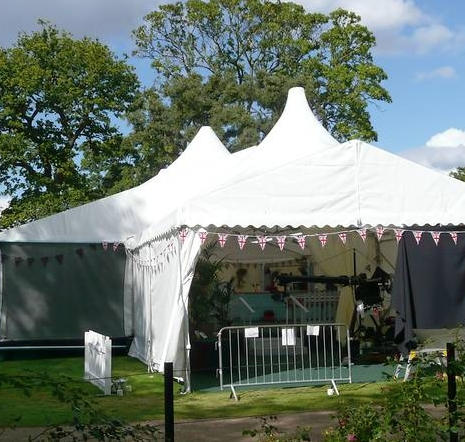 Bake Off contestants are interviewed up to eight times during the course of the day.
[adunit mobile="RTK_dVa8″]
"They just have to get so much footage for an hour show."
The tent has to be very well lit for the cameras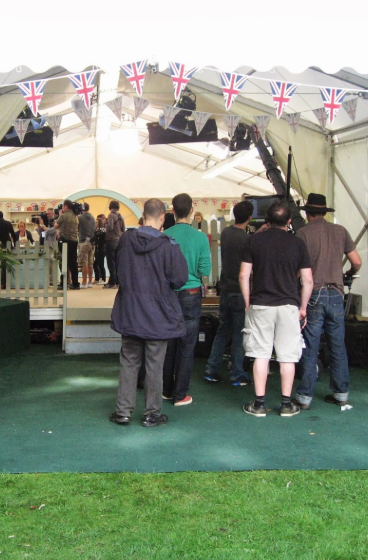 You're being interviewed about eight times a day, just so they've got every type of answer and every type of question has been asked."
[adunit mobile="RTK_wCZW"]
"They don't want to miss a thing."
Noel, Prue and Paul inspecting some baking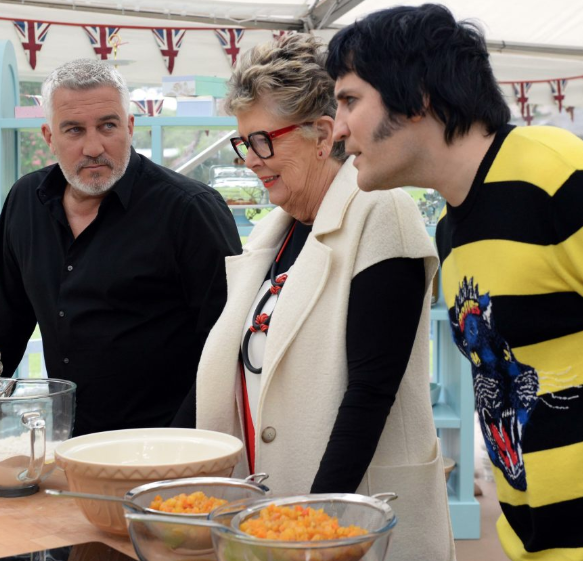 There's only so many times we could answer questions on cakes.
[adunit mobile="RTK_z9hm"]
2. There's a camera on the contestants at all times
With so many contestants, how do they keep up with filming everyone? How come we can't see camera crew everywhere?
Mary Berry with Nadiya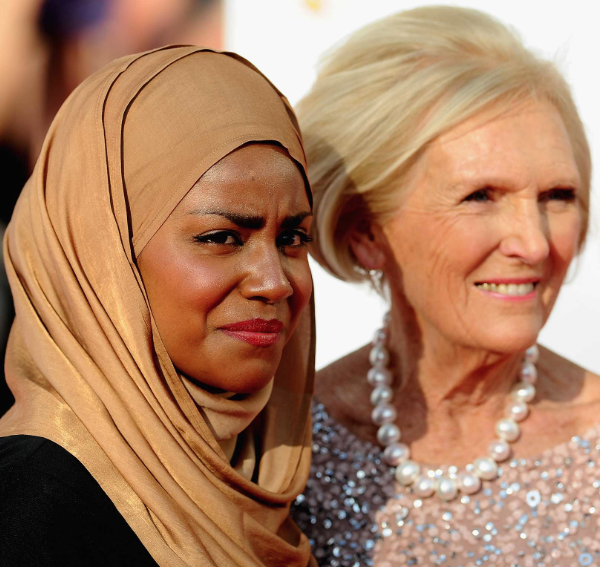 Well, toward the end of the bakes, they have cameras on everybody.
[adunit mobile="RTK_dVa8″]
"Particularly near the end, [they have cameras on everyone]."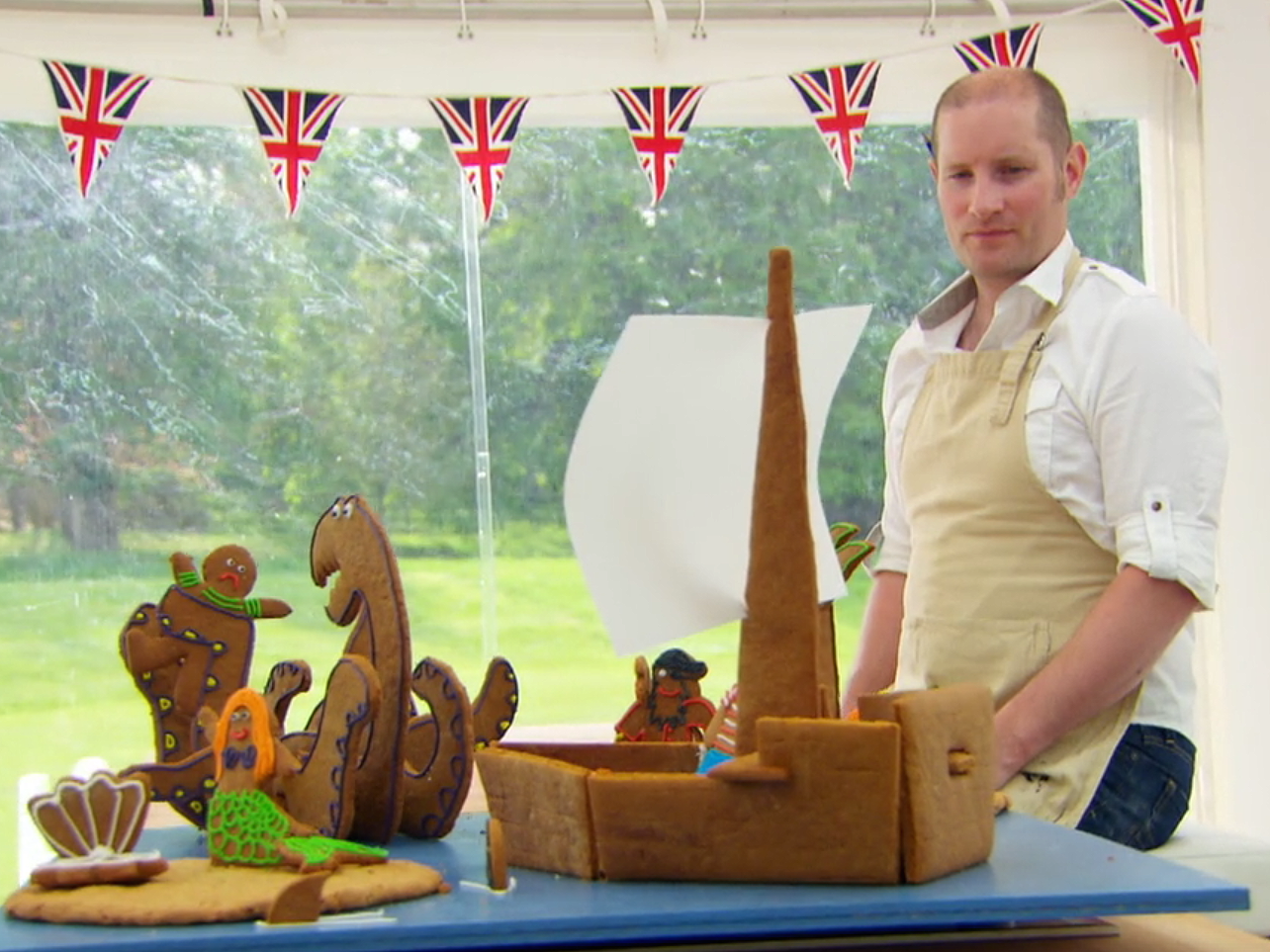 "Obviously at the beginning, there's more of us than [cameramen], but they want a camera on you every time you're going in the oven, looking in the oven, bringing something out of the oven."
[adunit mobile="RTK_wCZW"]
"The thing is to not express when something goes wrong – that's when the camera will be on you. You just have to not let them know."
The icing on the cupcake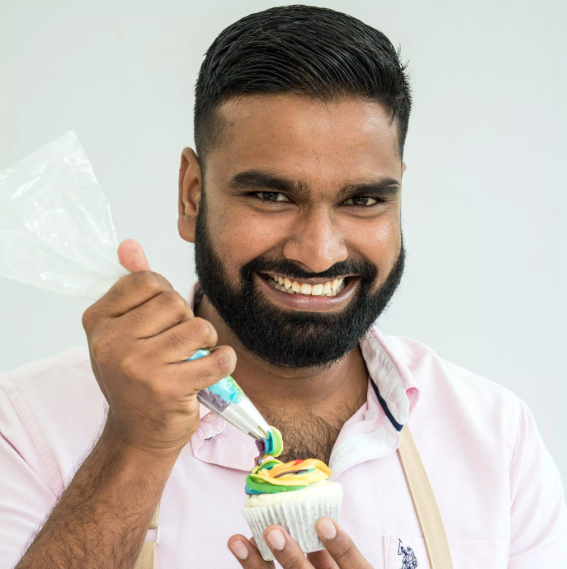 So if you're ever on the Bake Off and things look like they're going southward, don't tell the camera crew if you want to keep it secret.
[adunit mobile="RTK_z9hm"]
1. All of their own equipment must be checked first
If you need a bit of extra equipment that they don't provide, you need to get it checked out first.
Judges and hosts of this year's Bake Off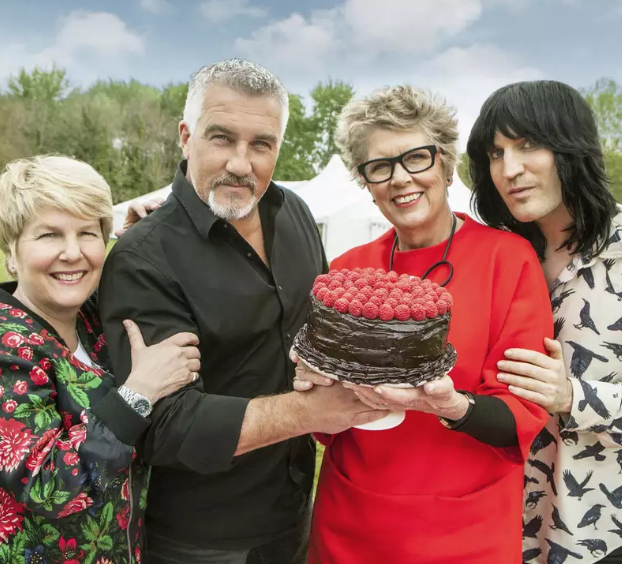 "You still have to have their stuff, any stuff you bring in has to be checked to make sure."
[adunit mobile="RTK_dVa8″]
"I used to take my own set of digital scales, and I remember when they ran out of batteries so I was like, 'Nooo'."
A behind the scenes shot of 'Extra Slice'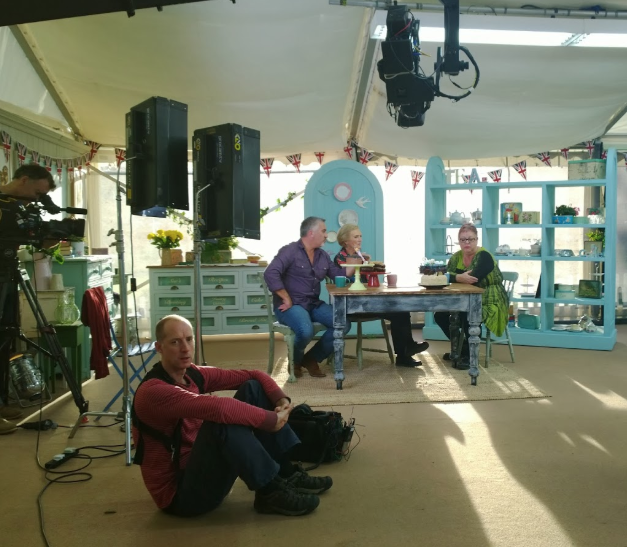 "Sometimes you'd even bring your own ingredients down because… even bananas, if you need the really ripe ones if you're making a bannoffee pie and the ones they got in from the online order were green."
[adunit mobile="RTK_wCZW"]
"You have to take it to the next level."
Jo Brand presents the spinoff show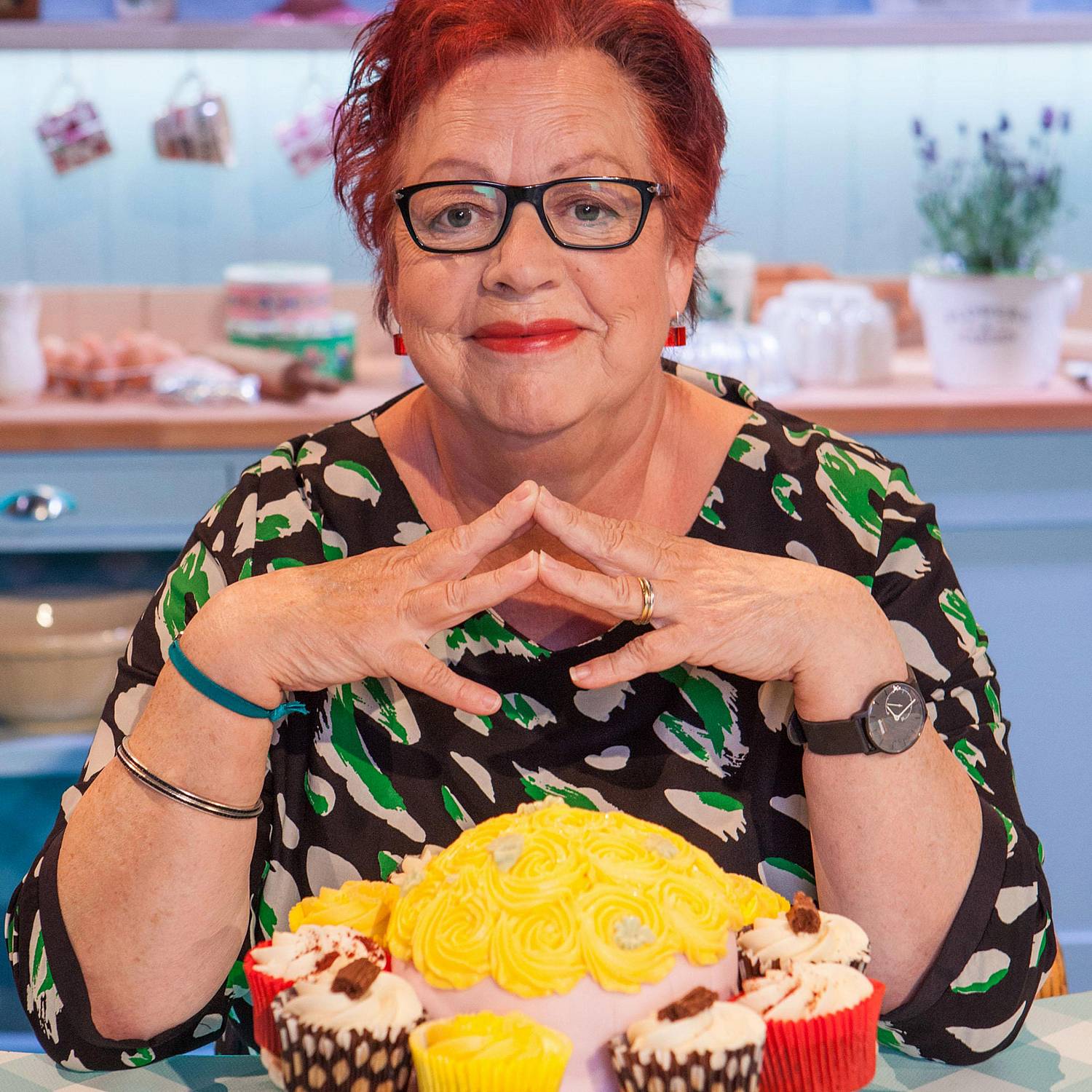 We guess this is to stop any potential cheating.
[adunit mobile="RTK_z9hm"]
How do you think you'd manage on The Great British Bake Off? Would you get to the final or would a soggy bottom let you down?