Queen are still one of the most popular rock bands of all time, and Freddie Mercury was their iconic lead singer. Mercury, who was known for his flamboyant stage presence and impressive vocal skills, has been described as 'one of rock's greatest all-time entertainers' – anyone who has seen his epic performance at Live Aid would struggle to disagree!



He enjoyed a hugely successful career during the 70s and 80s alongside his fellow Queen bandmates Brian May, Roger Taylor and John Deacon. However, the singer also had his own solo career and often collaborated with other artists at the height of his musical peak (David Bowie and 'Under Pressure', anyone?).
Mercury was a prolific songwriter, responsible for some of Queen's biggest hits, including 'Bohemian Rhapsody', 'Killer Queen', 'Somebody to Love', 'Don't Stop Me Now', 'Crazy Little Thing Called Love', and 'We Are the Champions'. That's a pretty impressive songwriting CV!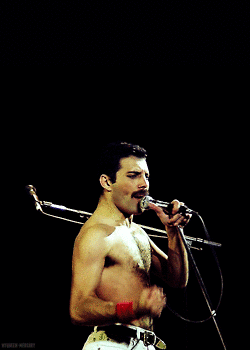 The world of music mourned when Mercury passed away on 24th November, 1991, so it's little surprise that the recent Queen biopic Bohemian Rhapsody (2018) is already the most successful musical biopic of all time. To celebrate, we've put together a list of 30 things you didn't know about Freddie Mercury. Enjoy!
30. His family were Parsi
Freddie Mercury is one of the most celebrated performers of all time.
[adunit mobile="RTK_dVa8″]
But despite spending nearly his entire life firmly in the spotlight, many people don't realise that Mercury and his family are actually Parsi. This means that he is descended from an ancient line of Persian ancestors.
The Parsi practice the ancient religion of Zorastrianism, and Mercury's family were no different. In fact, the singer's funeral service was conducted by a Zoroastrian priest, despite the fact that Mercury wasn't strictly devout himself.
[adunit mobile="RTK_wCZW"]
Zoroastrianism is the oldest monotheistic religion in the world(!) and is responsible for introducing the concepts of heaven and hell to humanity. Some of Mercury's family members believe that Freddie was greatly influenced by the religion, especially when it came to his generosity and hard work.
His sister, Kashmira Cooke, discussed this idea back in 2014: "I think what [Freddie's] Zoroastrian faith gave him was to work hard, to persevere, and to follow your dreams."
[adunit mobile="RTK_z9hm"]
The religion's motto is 'Good thoughts, good words, good deeds' – something which many people who knew Mercury would argue just about sums up the singer's personality.
29. Freddie designed the Queen crest
Freddie Mercury wasn't just an excellent singer.
[adunit mobile="RTK_dVa8″]
He was also really into art, and graduated from Ealing Art College with a bachelor's degree in art and design. These skills would eventually come in very handy…
Did you know that Mercury was the person who designed the crest for Queen? Yep, he didn't let that arts degree go to waste when it came to his band's logo.
[adunit mobile="RTK_wCZW"]
The crest contains the zodiac signs of the whole band – there are two Leo lions for John Deacon and Roger Taylor and a crab for Brian May, who was born under the Cancer sign.
The two fairies underneath each lion represent Freddie's Virgo sign.
[adunit mobile="RTK_z9hm"]
Then the Q obviously symbolises Queen, while the giant phoenix in the background is protecting all of the band members. Nice one Freddie!
28. His trademark 'bottomless mic' happened by accident
The Queen singer has plenty of trademarks.
[adunit mobile="RTK_dVa8″]
One of his most famous props was his unique 'bottomless mic' which he used to swing around while performing on stage.
However, the trademark stage prop only came about completely by accident. How?
[adunit mobile="RTK_wCZW"]
While Queen were onstage early in their career, Freddie was flailing about and his mic stand snapped mid performance.
Rather than replacing it like most other lead singers would, Mercury carried on singing with the broken mic.
[adunit mobile="RTK_z9hm"]
He must have liked it because from then on, Mercury insisted on using a 'bottomless mic' during live performances.
27. Freddie was a keen philatelist
Freddie Mercury has always been known as an eccentric performer.
[adunit mobile="RTK_dVa8″]
But did you know that Mercury used to collect stamps?! That's right, the flamboyant Queen singer has a large collection of stamps which has been exhibited around the world since his death in the early 90s.
The stamp album's permanent location is at The Postal Museum in London. The museum purchased the item in 1993 and the auction proceeds went to the Mercury Phoenix Trust, a HIV/AIDS charity.
[adunit mobile="RTK_wCZW"]
The album is reportedly one of Mercury's few remaining personal effects and he began collecting the stamps when he was just a young boy.
Most of the stamps were collected between the age of nine and 12, when Mercury was a young boy growing up in Zanzibar.
[adunit mobile="RTK_z9hm"]
The album has some interesting examples of stamps from Great Britain, Monaco, Aden (now modern-day Yemen) and Zanzibar (a part of Tanzania).
26. He was voted 59 of 100 Greatest Britons
Mercury is a beloved British icon.
[adunit mobile="RTK_dVa8″]
So it's quite ironic that he isn't actually from the British Isles. As we said earlier, Mercury is from Stone Town in Zanzibar. However, that didn't stop him from being voted as one of the 100 Greatest Britons.
In a BBC poll, he was put at 59 out of the hundred greatest Britons, despite being born in Zanzibar. To be fair, I don't think you can get much more British than Queen.
[adunit mobile="RTK_wCZW"]
At the time, Zanzibar was a British protectorate, and Mercury's family had moved there so that his dad could work at the British Colonial Office.
The singer split his time between Zanzibar and India, before moving to Middlesex when he was a teen.
[adunit mobile="RTK_z9hm"]
25. He wasn't always called Freddie Mercury
This one might not be as surprising considering his upbringing…
[adunit mobile="RTK_dVa8″]
He was born as 'Farrokh Bulsara' and legally changed his name to Freddie Mercury around 1970 when Queen was formed.
The iconic name was born at the same time the singer set out on his epic musical career.
[adunit mobile="RTK_wCZW"]
Freddie did encounter some problems with his name though, especially in the early days.
Many people began spelling his name as 'Freddy Mercury', despite the fact that the icon deliberate chose the 'Freddie' spelling.
[adunit mobile="RTK_z9hm"]
Doh!
24. He wrote 'Crazy Little Thing Called Love' in the bath
The Queen singer was in a bathtub at a hotel when he was inspired to write 'Crazy Little Thing Called Love.'
[adunit mobile="RTK_dVa8″]
He even had a piano brought to the side of the bath so that he was able to compose it. "'Crazy Little Thing Called Love' took me five or 10 minutes," he admitted to Melody Maker in 1981.
"I did that on the guitar, which I can't play for nuts, and in one way it was quite a good thing because I was restricted, knowing only a few chords.
[adunit mobile="RTK_wCZW"]
"It's a good discipline because I simply had to write within a small framework. I couldn't work through too many chords and because of that restriction I wrote a good song, I think."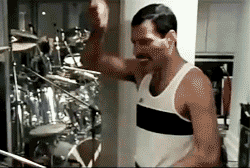 Freddie quickly rushed to the studio to get the track down – all of the band members were there except for May, but Mercury decided to press on anyway.
[adunit mobile="RTK_z9hm"]
In fact, the singer was secretly pleased that Brian wasn't there! Apparently he said: "Quickly, let's finish it before Brian gets here, otherwise it takes a little longer."
23. He reluctantly gave The Sex Pistols their big break
On 1st December, 1976, Queen was booked on the early evening talk show, Today, with Bill Grundy.
[adunit mobile="RTK_dVa8″]
However, because Mercury had a dentist appointment (his first in 15 years) EMI (Queen's label) sent their new signing instead: The Sex Pistols.
This was essentially the first time that The Sex Pistols had been introduced to the world, and they definitely managed to make an impression.
[adunit mobile="RTK_wCZW"]
Mercury's dentist appointment basically allowed for perhaps one of the most controversial pieces of television at the time.
The Sex Pistols, typically, were very raucous and Johnny Rotten uttered numerous swearwords on air, most infamously the word 'f*ck.'
[adunit mobile="RTK_z9hm"]
This caused controversy and outrage, but only served the band well as their popularity grew and people became aware of who they were.
22. He was David Bowie's roadie for a while
This is a great bit of pop music trivia!
[adunit mobile="RTK_dVa8″]
As we all know now, Mercury and David Bowie ended up becoming firm friends – they were both at the peak of their success in the 70s and 80s, and even collaborated on 'Under Pressure' together.
However, most people probably don't realise just how far back the association between the two iconic singers actually goes.
[adunit mobile="RTK_wCZW"]
When they were both a lot younger, the pair already knew each other as unknown musicians trying to make it big. Bowie started off on the path to fame a little earlier than Queen, and promptly hired Mercury to be his roadie.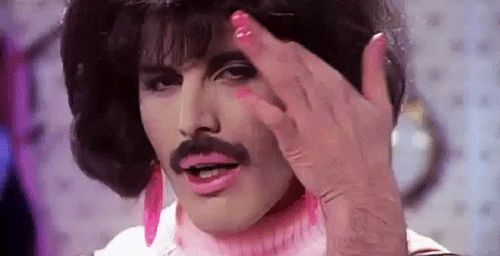 Freddie actually helped to Bowie build a stage at one of the smaller clubs the 'Changes' singer was due to perform at.
[adunit mobile="RTK_z9hm"]
Apparently the 'stage' in question was actually a load of tables pushed together! Luckily it didn't collapse and Mercury successfully added 'David Bowie's roadie' to his CV.
21. He used to phone up his cats and talk to them
It's fair to say that Mercury was a cat person.
[adunit mobile="RTK_dVa8″]
The Queen singer dedicated a song to one of his cats – 'Delilah' – and eventually recorded a whole album for his pets. He released 'Mr Bad Guy' as a solo artist in 1985 and it was dedicated to "my cat Jerry – also Tom, Oscar and Tiffany, and all the cat lovers across the universe – screw everybody else."
However, Mercury was such a cat fan that he used to literally phone them up specifically to talk to them when he was away on tour.
[adunit mobile="RTK_wCZW"]
One of his friends recalled how Freddie would treat the cats like his own kids. "He would constantly fuss over them, and if any of them came to any harm when Freddie was away, heaven help us."
"During the day the cats had the run of the house and grounds, and at night one of us would round them up and bring them inside."
[adunit mobile="RTK_z9hm"]
He definitely wasn't a dog person then…
20. He dressed Diana in drag and snuck her into a gay club
During the mid-Eighties, Queen's association with royalty went far beyond their name.
[adunit mobile="RTK_dVa8″]
Mercury had become a good friend of Lady Diana Spencer, then The Princess of Wales. Diana was very down-to-earth, but because of all the media attention, it was hard for her to let her hair down.
As such, Mercury conspired to give her a night on the town. According to a memoir by Cleo Rocos, Diana and Mercury had spent an afternoon at the comedian Kenny Everett's home, "drinking champagne in front of reruns of The Golden Girls with the sound turned down" and improvising dialogue with "a much naughtier storyline."
[adunit mobile="RTK_wCZW"]
Diana asked what their evening plans were, and Mercury said they planned to visit the Royal Vauxhall Tavern, one of the most iconic gay venues in London. Diana insisted that she come along to blow off some steam.
The Royal Vauxhall was known for its boisterousness, rough crowd and fights. Rocos pleaded 'What would be the headline if you were caught in a gay bar brawl?' but Mercury was having none of it.
[adunit mobile="RTK_z9hm"]
They donned the princess in an army jacket, dark aviator sunglasses and a leather cap to conceal her hair. Their plan worked, and Diana was able to go in and order drinks for herself without being detected.
19. His collaborations with Michael Jackson didn't go to plan
Before Queen took off, Mercury sung loudly the praises of the Jackson Five.
[adunit mobile="RTK_dVa8″]
Naturally, when Queen got big and Michael was a star of his own, the two got together to collaborate on some songs.
However, it didn't all go to plan. In interviews since, some of the reasons have come to light as to why these weren't very successful. Mercury became agitated with Jackson later on when Jackson kept bringing his pet llama into the recording studio.
[adunit mobile="RTK_wCZW"]
Jackson also got irate with Mercury after catching him snorting cocaine through hundred dollar bills. Apparently, at one point Freddie rang his manager and demanded to leave the recording sessions.
"I suddenly got a call from Freddie saying, 'Can you get on over here? Because you've got to come get me out of this studio,'" he revealed in The Great Pretender.
[adunit mobile="RTK_z9hm"]
"I said, 'What's the problem?' And he said, 'I'm recording with a llama. Michael's bringing his pet llama into the studio everyday and I'm really not used to recording with a llama. I've had enough and I'd like to get out.
18. He used to work as a baggage handler at Heathrow Airport
Freddie has definitely had some random jobs over the years!
[adunit mobile="RTK_dVa8″]
It turns out that the music icon – who has sold millions of records and was previously described as 'one of the greatest voices in all of music' – used to work as a baggage handler at Heathrow airport!
In the photo above, Queen have just landed at Heathrow after finishing their Australian tour back in the 70s. So it's quite funny to think that Mercury used to work their shifting suitcases!
[adunit mobile="RTK_wCZW"]
Heathrow decided to celebrate the hilarious connection in 2018, to celebrate the singer's 72nd birthday.
Baggage handlers performed in a flash mob on September 5th, 2018 and dressed up as Mercury in one of his iconic outfits.
[adunit mobile="RTK_z9hm"]
They entertained travellers with a choreographed tribute in recognition of their former co-worker. Nice!
17. His pseudonym deliberately mocked Gary Glitter
Mercury once started off on an ill-fated solo career which deliberately mocked 70s singer Gary Glitter.
[adunit mobile="RTK_dVa8″]
Most people don't know that in the early 70s, at the same time that Queen were recording their debut album, Mercury was also busy recording a few tracks for a potential solo career under the name 'Larry Lurex'.
Larry Lurex was a deliberately ridiculous name which Freddie himself admitted was a 'personal piss-take' of Gary Glitter, who was at the peak of his fame at that time in the UK.
[adunit mobile="RTK_wCZW"]
Fans of the now-disgraced singer – who was convicted of a string of child sex abuse charges from the 90s onwards – were outraged at Mercury's mocking of their idol. Many of Glitter's fans ended up boycotting Larry Lurex' album.
As a result, Lurex' one single completely bombed after DJs responded to the furore by refusing to play the track on the radio. Luckily Queen's first album (released a week later) did a lot better!
[adunit mobile="RTK_z9hm"]
Mercury was always slightly bitter(!) about Larry's failure to chart: "I thought it was great!. Let's face it, it's the highest honour for any performer to have people copying you.
"It's a form of flattery and it was only meant in fun. Anyway, what does it matter? After Elvis Presley, it's all parody, isn't it?"
16. He used to work on a vintage clothing stall with Roger Taylor
Here we take a look at yet another of Mercury's bizarre odd-jobs…
[adunit mobile="RTK_dVa8″]
Apparently in the early days of Queen, Mercury and Roger Taylor opened a vintage clothing stall at Kensington Market as a way to try and make some extra cash! Somehow we bet Freddie was great as a market trader…
Taylor only has fond memories of their ill-fated clothing venture:"We got into old Edwardian clothes. We'd get bags of silk scarves from dodgy dealers. We'd take them, iron them, and flog them."
[adunit mobile="RTK_wCZW"]
Brian May was less impressed with the items on display: "Fred would bring home these great bags of stuff, pull out some horrible strip of cloth and say, 'Look at this beautiful garment! This is going to fetch a fortune!' And I'd say, 'Fred, that is a piece of rag.'"
Another market stall trader, Alan Mair, remembers how kind and efficient Freddie was: "He was always efficient, he was very polite. No one ever complained about him, he never had any attitude problems. He always got there a bit later, but that didn't matter."
[adunit mobile="RTK_z9hm"]
Funnily enough, Freddie ended up selling some of his old clothes to none other than David Bowie! Mair recalled: "'Space Oddity' had been a hit, but he said he had no money. I said, 'Look, have them for free.' Freddie fitted Bowie for the pair of boots. So there was Freddie Mercury, a shop assistant, giving pop star David Bowie a pair of boots he couldn't afford to buy."
15. He once worked as a life model
This was yet another random job that Freddie managed to fit on his CV.
[adunit mobile="RTK_dVa8″]
While the young singer was studying art at Ealing art school in the 1960s, he found himself struggling to make ends meet.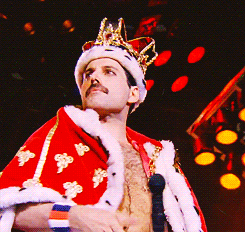 Apparently he once grew so desperate to buy a new pair of Levi jeans that he decided to become a model at a life drawing class for a bit of extra cash.
[adunit mobile="RTK_wCZW"]
One of his fellow ex-models still remembers the young student turning up to be drawn by a small class of elderly women!
"We were given a towel to protect our modesty," the fellow ex-model remembered.
[adunit mobile="RTK_z9hm"]
"But I often think of all those old ladies who drew pictures of a half-naked Freddie Mercury." Amazing!
14. He used to get bored during Brian May's live guitar solos
It's no secret that Brian May is an epic guitarist.
[adunit mobile="RTK_dVa8″]
However, during Queen's live shows, May would often go off on a tangent and frequently engaged in guitar solos that would occasionally last over ten minutes.
Wow! That's a long solo to sit through for the audience. It turns out Freddie wasn't so keen on this musical odysseys either.
[adunit mobile="RTK_wCZW"]
Apparently during one of May's solos, Freddie snapped while waiting in the wings for his bandmate to finish, the singer declared, "For God's sake, let's go shopping, get me out of here!"
Speaking of guitarists, Mercury once got into a heated altercation with Francis Rossi of Status Quo fame.
[adunit mobile="RTK_z9hm"]
Apparently Rossi made a rude joke about Mercury's sexuality and the Queen singer responded by putting Rossi into a grappling hold. The Quo guitarist later admitted: "If he'd wanted to have me, he'd have had me. I couldn't move."
13. He sent a Christmas present to Elton John from beyond the grave
Mercury was always known for his generosity to his friends.
[adunit mobile="RTK_dVa8″]
He and Elton John were always good mates – so much so that Mercury managed to send the 'Rocket Man' singer a Christmas present from beyond the grave.
In 1991, Elton was received a mysterious package wrapped in a pillowcase. It turned out to be a painting by one of his favourite artists, Henry Scott Tuke.
[adunit mobile="RTK_wCZW"]
The gift also contained a special handwritten note saying: "Dear Sharon, thought you'd like this. Love Melina." Sharon was Mercury's pet name for Elton, while Freddie himself was 'Melina'.
Despite his tragic death at the age of 45, Mercury himself never envisioned that he would live that long.
[adunit mobile="RTK_z9hm"]
In an interview in 1987, Mercury stated: "It would be so boring to be seventy. I've lived a full life and if I'm dead tomorrow, I don't give a damn."
12. He Wanted His Final Resting Place To Be Kept Secret
Mercury didn't want anyone to know where he was buried.
[adunit mobile="RTK_dVa8″]
Apparently he told his closest friend and previous girlfriend, Mary Austin, where he wanted to be buried, but asked her to keep the location a secret.
"He suddenly announced one day after Sunday lunch, 'I know exactly where I want you to put me. But no one's to know, because I don't want anyone to dig me up. I just want to rest in peace.'"
[adunit mobile="RTK_wCZW"]
Austin had to be very careful about where and when she buried the remains, and she actually kept the ashes in her bedroom for two years before slipping out of the house to put them in their final resting place.
"I didn't want anyone to suspect that I was doing anything other than what I would normally do. I said I was going for a facial. I had to be convincing. It was very hard to find the moment."
[adunit mobile="RTK_z9hm"]
"I just sneaked out of the house with the urn. It had to be like a normal day so the staff wouldn't suspect anything – because staff gossip. They just cannot resist it. But nobody will ever know where he is buried because that was his wish."
11. He dated a woman named Mary Austin for several years
Speaking of Mary Austin, she was actually Freddie's girlfriend for many years.
[adunit mobile="RTK_dVa8″]
The couple were in a long-term relationship when Queen rose to fame in the early years. The couple met when Mercury was still a completely unknown musician – Austin was a 19 year old art student and Mercury was a couple of years older.
They quickly fell in love and moved in together, enjoying a happy relationship for several years. However, Austin recalled that things started to turn sour when the band achieved wider fame and Freddie's behaviour seemed to change.
[adunit mobile="RTK_wCZW"]
Eventually he admitted that he was interested in sexual relationships with other men. Austin recalls the moment he confessed his secret to her: "He said, 'I think I am bisexual', I told him, 'I think you're gay'. And nothing else was said. We just hugged."
Despite the break-up, the pair remained extremely close friends and Mercury has often called Mary the 'love of his life' .
[adunit mobile="RTK_z9hm"]
When he died at the age of 45 in 1991, he left her most of his money, his house, and his recording royalties. She has recently received an enormous windfall after the success of the Queen biopic.
10. The BRIT awards were his last appearance on television
Mercury famously kept his AIDS battle hidden for many years.
[adunit mobile="RTK_dVa8″]
However, his last appearance on television prompted a lot of speculation that all was not right with Freddie's health.
In 1990, Queen won the BRIT Award for Outstanding Contribution in 1990.
[adunit mobile="RTK_wCZW"]
All four members of the band came to the stage to accept the award. Nobody could have known at the time that it was Mercury's last appearance in front of an audience.
The singer later received a posthumous BRIT Award for Outstanding Contribution in 1992.
[adunit mobile="RTK_z9hm"]
9. There's a statue of Freddie in Montreux, Switzerland
Have you ever seen it before?
[adunit mobile="RTK_dVa8″]
Apparently there's a giant statue of Freddie overlooking a lake in Montreux, Switzerland – die-hard fans of the singer have no doubt made a pilgrimage there in the past, but most people don't know about the monument.
The Freddie statue was unveiled on 25th November, 1996. It's over three metres high and looks out over Lake Geneva.
[adunit mobile="RTK_wCZW"]
The location of the statue has a special significance for Mercury – he settled in Switzerland after buying Mountain Recording Studio and even recorded Queen's last album there.
Apparently the iconic singer, who was well-known for his hedonistic streak, really appreciated the peace and calm of Montreux.
[adunit mobile="RTK_z9hm"]
He was once reported to have said: "If you want peace of soul, come to Montreux."
8. The singer was actually painfully shy in real life
Freddie's stage presence was always dramatic and flamboyant.
[adunit mobile="RTK_dVa8″]
However, in reality, the singer was extremely shy – which is one reason why he hardly ever gave interviews, even during the peak of his fame.
His bandmate Roger Taylor once confirmed that Mercury was nothing like the persona that the public saw on TV and stage.
[adunit mobile="RTK_wCZW"]
"In real life nobody knew Freddie," bandmate Roger Taylor once said. "He was shy, gentle and kind. He was never the one, he was on the stage."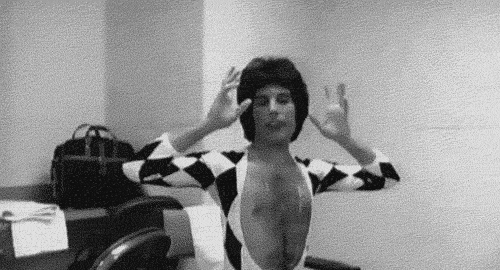 Who knew?! Clearly this shyness didn't stop Mercury from transforming into an iconic singer on the stage.
[adunit mobile="RTK_z9hm"]
It just goes to show that even the shyest people can excel as performers.
7. He Performed in the Royal Ballet Company
In an interview with NME, Mercury once said that he was going to bring ballet to the masses.
[adunit mobile="RTK_dVa8″]
Sex Pistols rocker Sid Vicious mocked Mercury for this when they met in the studio, but Mercury soon made good on his word.
In August 1979, Royal Ballet principle, Wayne Eagling, was looking for a limber star to join them for a charity gala performance. After Kate Bush turned it town, Wayne turned his attention to Mercury.
[adunit mobile="RTK_wCZW"]
It took some convincing, but he eventually warmed to the idea. Apparently Freddie had always had an interest in ballet. Queen manager John Reid stated: "He was fascinated by the scale. It was epic. And everything about Freddie's performance was epic."
On October 7th, 1979, Mercury revealed his ballet skills to the world at the Coliseum in London in front of 2,500 audience members.
[adunit mobile="RTK_z9hm"]
The most famous moment was probably when he performed 'Crazy Little Thing Called Love' while being hosted in the air by three men. Mercury finished off the concert in a silver bodysuit and pulled off some epic full-body flips.
6. His favourite artists were Aretha Franklin and Jimi Hendrix
Mercury has been a musical inspiration for many singers.
[adunit mobile="RTK_dVa8″]
However, he had more than a few favourite artists of his own, and among these were the iconic performers Aretha Franklin and Jimi Hendrix.
Speaking about Franklin, Mercury revealed on the Night Flight show: "Aretha Franklin's phrasing is just wonderful, so effortless. I wish I could sing like her. She sings like a dream, she doesn't have to think about it."
[adunit mobile="RTK_wCZW"]
He was also a massive fan of the 60s guitar legend Jimi Hendrix, who was also well-known for his musical talent and impressive stage presence.
Apparently Mercury was obsessed with Hendrix as a teenager and even had a poster of the rock legend on his bedroom wall.
[adunit mobile="RTK_z9hm"]
However, the singer was also determined to become even more famous than his idol – when school friends would ask if he was going to be bigger than Hendrix, Mercury would reply: "Oh, yes. I'm going to be mega."
5. He has a four octave vocal range
Freddie's greatest gift was definitely his singing voice.
[adunit mobile="RTK_dVa8″]
It was his greatest passion and certainly one of the most distinctive voices in pop music history. But did you know that Mercury actually possessed a four octave vocal range?
This isn't the largest vocal range of any pop singer (Mariah Carey claims she has five). However, four octaves is still a seriously impressive attribute.
[adunit mobile="RTK_wCZW"]
When Mercury spoke his voice was a clear baritone, but his singing voice mainly fell into the tenor range. However, in 2016 a group of scientists uncovered just how unique Mercury's voice really was.
A team of researchers carried out a fully study of Mercury's voice a couple of years ago and discovered that his vocal cords were able to move faster than the average human being's.
[adunit mobile="RTK_z9hm"]
"While a typical vibrato will fluctuate between 5.4 Hz and 6.9 Hz, Mercury's was 7.04 Hz," Consequence of Sound reported.
4. Mercury recorded songs right up until he couldn't leave his house anymore
Mercury was devoted to music, even in his dying days. In Montreaux, Mercury recorded as much music as he possibly could, despite being in a severely weakened state.
[adunit mobile="RTK_dVa8″]
Brian May once recalled his dying bandmate's devotion to music: "Freddie at that time said, 'Write me stuff. I know I don't have very long. Keep writing me words, keep giving me things – I will sing, and then you can do what you like afterwards and finish it off."
May wrote the track 'Mother Love' for his old friend, and Mercury recorded it with his usual gusto. However, he did need a little bit of extra help in the form of a shot of vodka while they were all in the studio.
[adunit mobile="RTK_wCZW"]
May stated: "I don't know where he found the energy. Probably from vodka. He would get in the mood, do a little warm-up then say, 'Give me my shot.' He'd swig it down ice cold. Stolichnaya, usually."
"Then he would say, 'Roll the tape.'" Unable to stand for long periods and forced to walk with a cane, Mercury tracked vocals for "Mother Love" in the control room.
[adunit mobile="RTK_z9hm"]
"We got as far as the penultimate verse and he said, 'I'm not feeling that great, I think I should call it a day now. I'll finish it when I come back, next time.' But, of course, he didn't ever come back to the studio after that." On the final version of the track, May sings the last verse of the song himself.
3. A fake plaque marking Mercury's 'grave' turned up in Kensal Green
Mercury wanted to keep his final resting place a secret.
[adunit mobile="RTK_dVa8″]
So back in 2013, fans of the singer were intrigued to learn that somebody had discovered a small plinth in Kensal Green which looked a lot like a gravestone.
The plinth read: "In Loving Memory of Farrokh Bulsara, 5 Sept. 1946 – 24 Nov. 1991," it read, "Pour Etre Toujours Pres De Toi Avec Tout Mon Amour – M."
[adunit mobile="RTK_wCZW"]
Naturally, many people believed that the 'M' in question was Mary Austin, but the former friend of Mercury completely denied that she had put the plaque there.
In fact, Austin adamantly denied that Mercury's remains were in Kensal Green: "Freddie is definitely not in that cemetery."
[adunit mobile="RTK_z9hm"]
Since then, the mystery plinth has been removed and Freddie's final resting place remains a mystery.
2. He had more teeth than the average singer
One of Mercury's most distinctive features was his smile.
[adunit mobile="RTK_dVa8″]
While most people in the industry would happily have seen him get his teeth fixed, the singer always refused to because he was scared it would alter his singing voice.
Mercury's grin was due to the fact that he had four extra teeth in the back of his mouth. Apparently these extra teeth pushed forward the ones at the front.
[adunit mobile="RTK_wCZW"]
Despite the fact that he never fixed them, Mercury did get embarrassed about how they looked and often covered them with his top lip or his hand when he was in front of the cameras.
His former personal assistant Peter Freestone once stated: ""[O]n screen he always covered his teeth with his top lip or raised his hand to cover them.
[adunit mobile="RTK_z9hm"]
"He was self-conscious about them. At home, he didn't have to care."
1. He started writing 'Bohemian Rhapsody' when he was still in college
'Bohemian Rhapsody' was one of Queen's most popular songs.
[adunit mobile="RTK_dVa8″]
It was an iconic piece of music that is still much-loved today – the track is even the title of the recent Queen biopic starring Rami Malek.
However, did you know that Freddie was already writing the masterpiece in the late 1960s when he was still in college?!
[adunit mobile="RTK_wCZW"]
A friend from that time still recalls Mercury sat at a piano, playing and singing the opening line from Bohemian Rhapsody on his piano.
"He called it 'The Cowboy Song'," remembers one. "But he could never get beyond 'Mama, just killed a man…'"
[adunit mobile="RTK_z9hm"]
It took Mercury over five years to finish the song. Good things come to those who wait!
Did you enjoy all of these facts about Freddie Mercury? Let us know in the comments section below!