We all love Princess Diana…
Princess Diana was labelled 'The People's Princess' by Tony Blair, after her death. The name stuck in people's hearts, and resonated with her down-to-earth and caring personality. She had it all: beauty, grace and elegance. And the nation's heart was broken when we learned of her sad fate. Not to mention the inevitable heart break of her two young sons: Prince Harry and Prince William.
Her marriage to Prince Charles was marred with problems, and eventually they divorced.
Diana was tragically killed in a car crash in Paris, 1997. It was an event that shocked the world, and many mourned for days over the Princess.
Here we take a look at some of the most iconic moments of her life in photos….
In 1995, The Princess sat down for an hour-long interview with Martin Bashir for BBC Panorama.
25. The infamous Martin Bashir Interview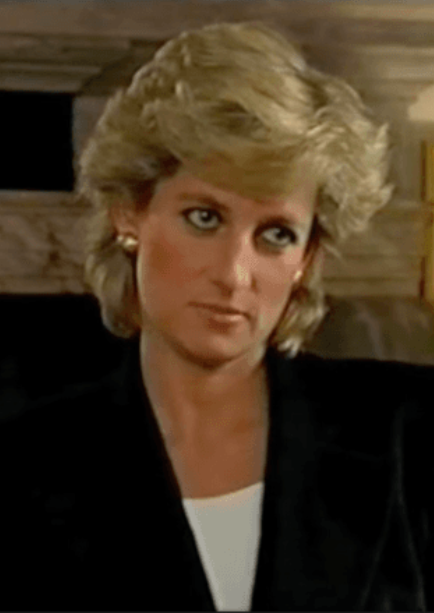 We were eagerly awaiting the broadcasting of this interview, to see how Princess Di was behind closed doors…
[adunit mobile="RTK_dVa8″]
She described the prince's camp as the "enemy" and said that the monarchy was in desperate need of modernisation.
The lovely Diana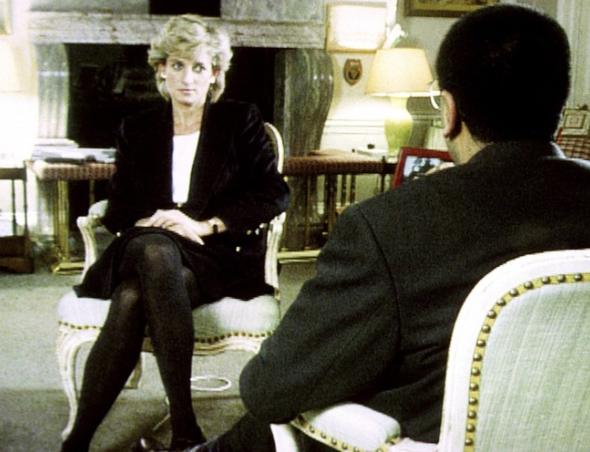 She admitted to an adulterous affair with her riding instructor, James Hewitt – shocking the entire nation.
[adunit mobile="RTK_wCZW"]
However, she described her hurt at her husband's relationship with Camilla Parker-Bowles.
The People's Princess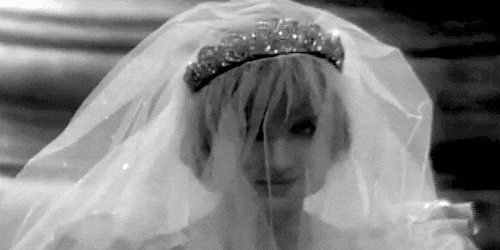 Resultantly, we couldn't help but feel empathy for the Princess, as she shared her darkest secrets.
[adunit mobile="RTK_z9hm"]
24. Moments before death
This photo was taken in the Pont de l'Alma road tunnel in Paris, France, moments before the car crashed and killed Diana.
RIP Diana
They were being pursued by paparazzi on motorbikes, which many believe was a contribution to the crash.
[adunit mobile="RTK_dVa8″]
The sad day goes down as a tragedy and many people were effected by the incident.
The ruins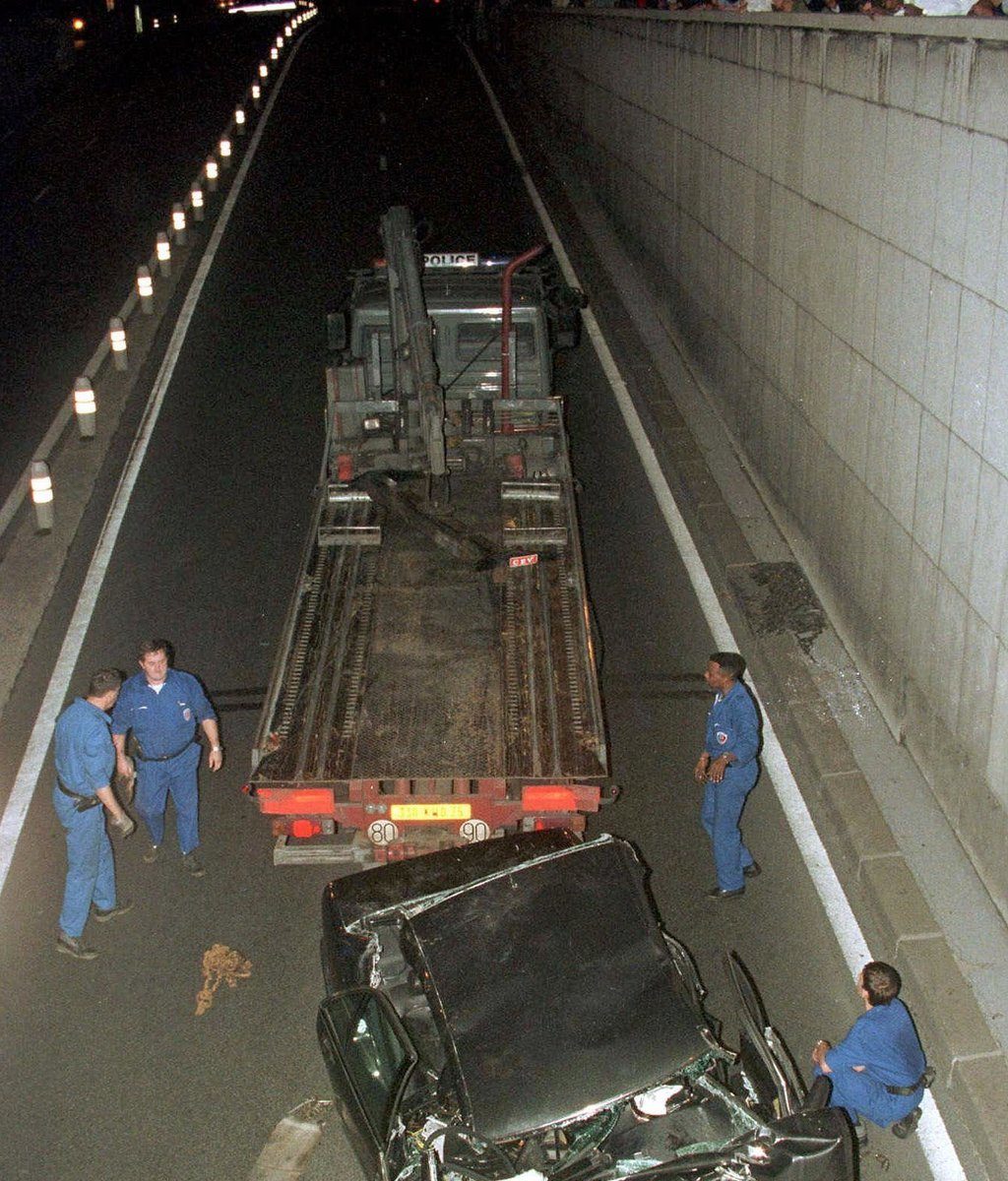 Shockwaves rippled through the entire world as news broke of the tragic car crash.
[adunit mobile="RTK_wCZW"]
Still to this day there remains conspiracy theories in regards to her death, however the official record has it down as a heartbreaking accident.
The photograph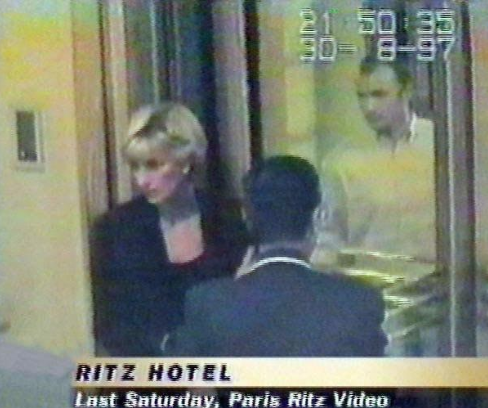 This is one of the last known photographs of Diana, snapped at the Ritz hotel.
[adunit mobile="RTK_z9hm"]
23. Diana as a young girl
This photo of a young Diana was taken outside Park House, Sandringham. She must have only been 3 or 4 years old.
Cute child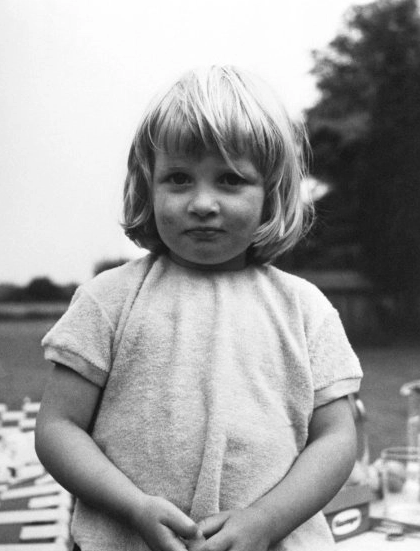 It's clear she would grow up to be a natural in front of the camera. Look at the way she dealt with them from such an early age.
[adunit mobile="RTK_dVa8″]
Below is a picture of her a few years later, working a pose in front of the cameras.
Striking a pose
She must have had some sort of camera training from an early age as she was to be constantly in the lime light.
[adunit mobile="RTK_wCZW"]
Below is one of her school photos from her very early years. She looks like such a happy young child.
School picture day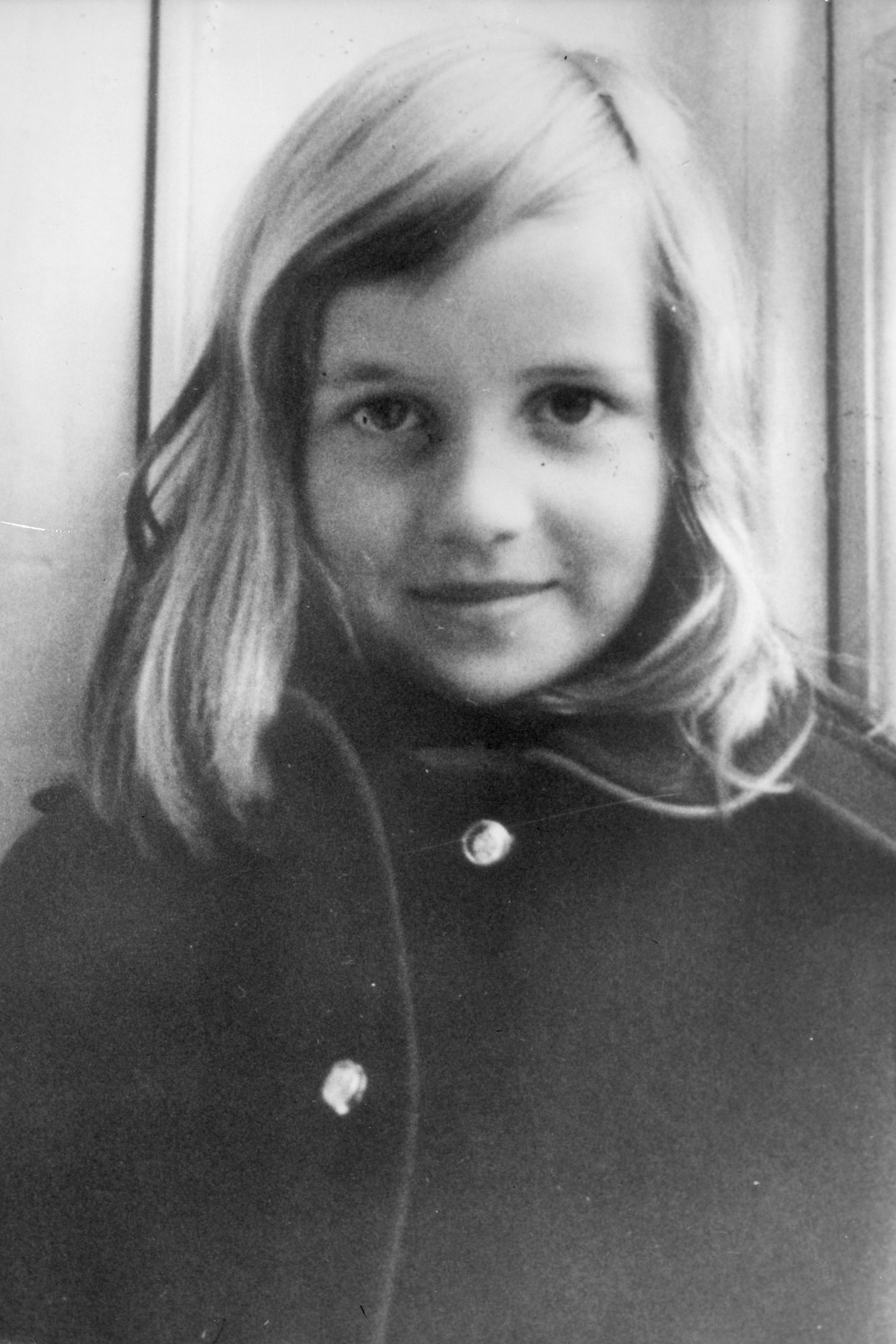 Next up is some more photos of Diana later on in her life when she had grown up.
[adunit mobile="RTK_z9hm"]
22. Walking across a minefield
In January 1997 the world's most famous woman, Diana Princess of Wales, called for an international ban on landmines.
Danger!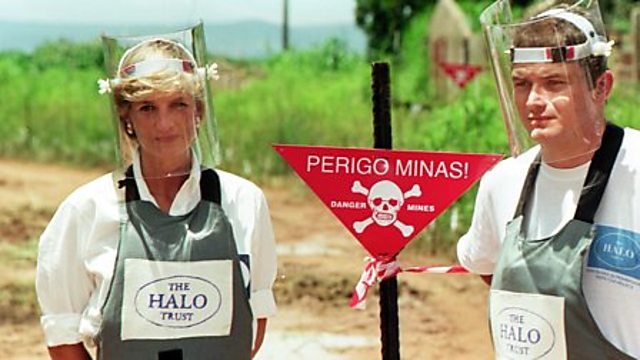 She was visiting Angola where she caught global attention by walking through a live minefield.
[adunit mobile="RTK_dVa8″]
Some years later, her son, Prince Harry, would come to do the same thing! Brave family!
Unfazed Princess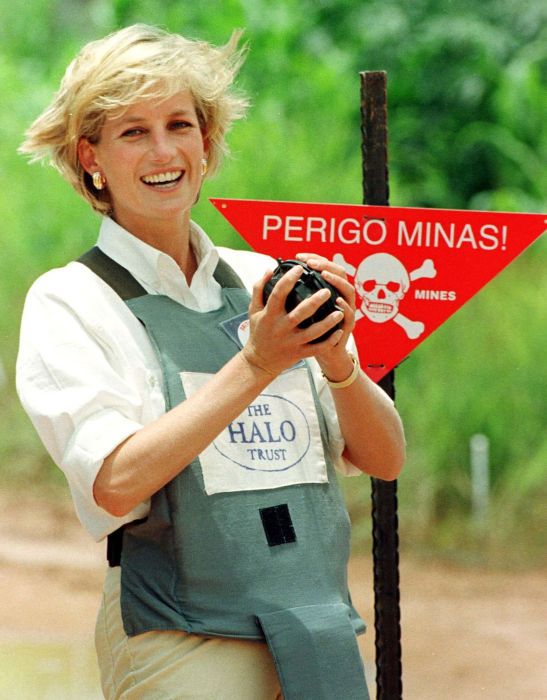 Diana was no stranger to danger as she displayed with the bold and brave publicity move!
[adunit mobile="RTK_wCZW"]
Diana liked to get involved with stunts that would make headlines, she was very controversial at times.
Hazardous!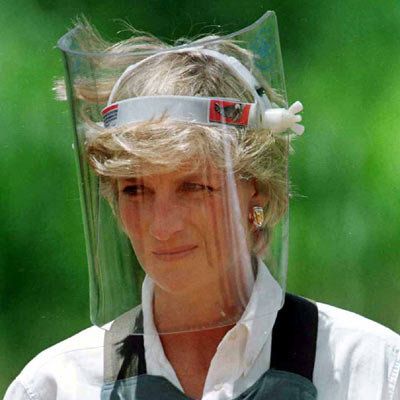 Here she is making sure she is fully protected, as anything happening to her would have been a disaster.
[adunit mobile="RTK_z9hm"]
21. Diana and Freddie Mercury
Diana was good friends with Queen frontman, Freddie Mercury, in the mid-1980s.
Cowgirl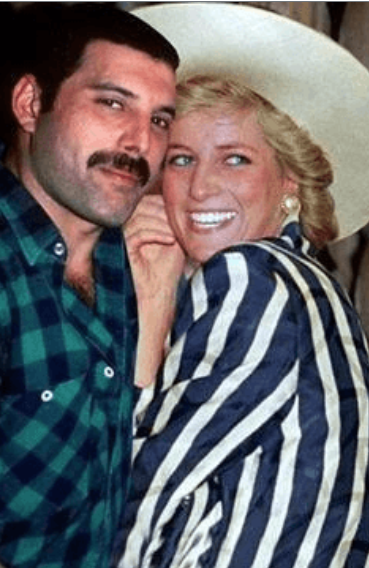 Basically Diana was close to anybody who was massively famous! She really was very sociable.
[adunit mobile="RTK_dVa8″]
The pair are photographed together on many occasions, naturally as they were both huge stars in their own right.
Freddy had a soft spot for the Princess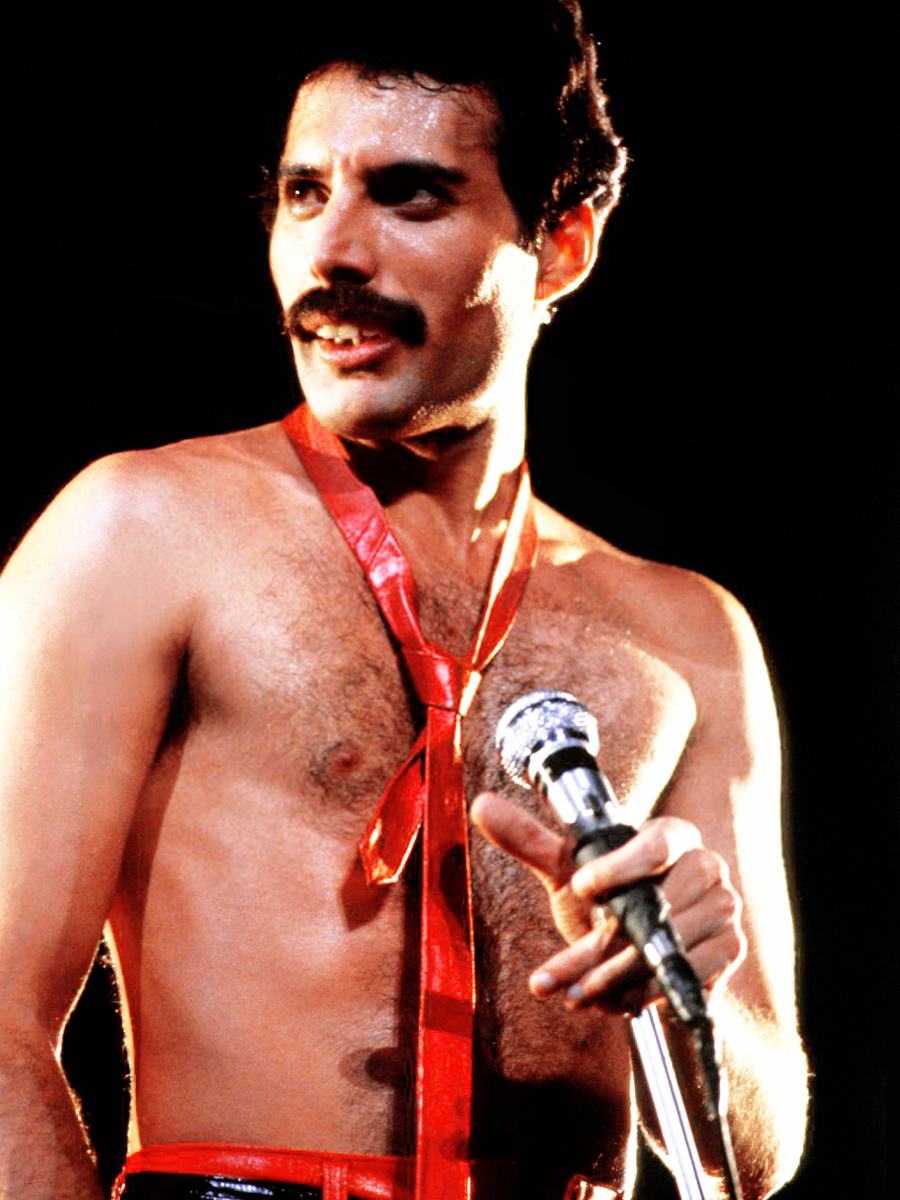 Where did she find the time to form all of these amazing friendships in between her charity work and regal duties?!
[adunit mobile="RTK_wCZW"]
Elton John attended her funeral and was in a very emotional way, showing how close the pair were.
Diana with Elton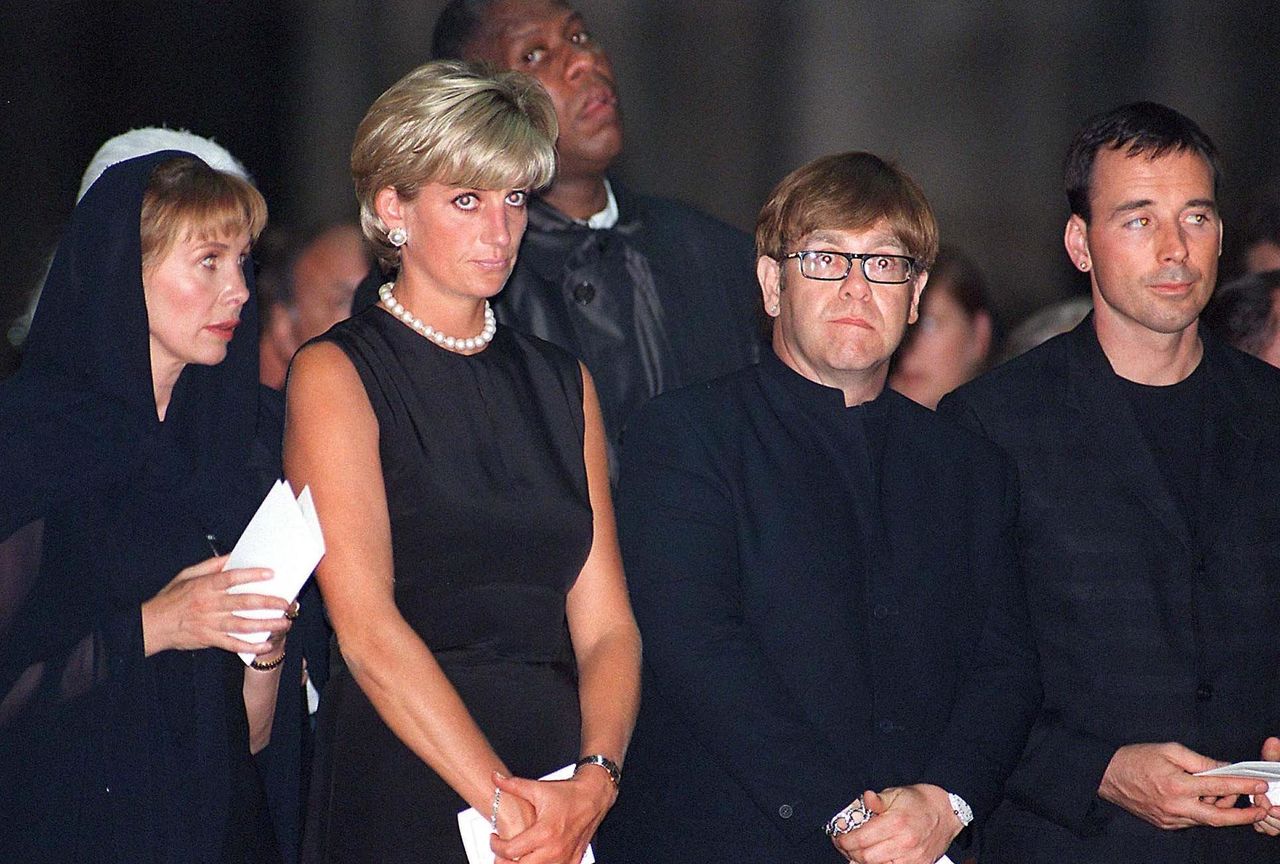 Her love for music was well documented and she formed a close friendship with Elton John.
[adunit mobile="RTK_z9hm"]
20. Diana in drag
Diana went to an infamous gay bar one night, The Royal Vauxhall Tavern. It was a notorious hotspot for trouble.
Nice Tiara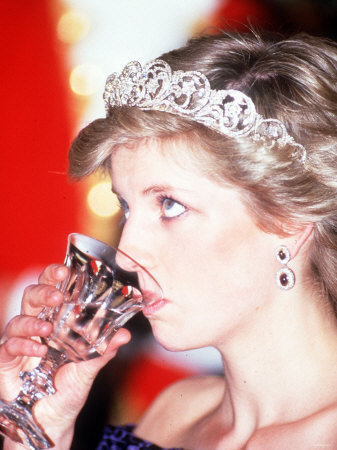 She spent 20 minutes in there before leaving. And went to great lengths to gain entry.
[adunit mobile="RTK_dVa8″]
Diana got dressed up in drag as a man and snuck her into the bar. She pulled off the look somehow.
Diana in her tux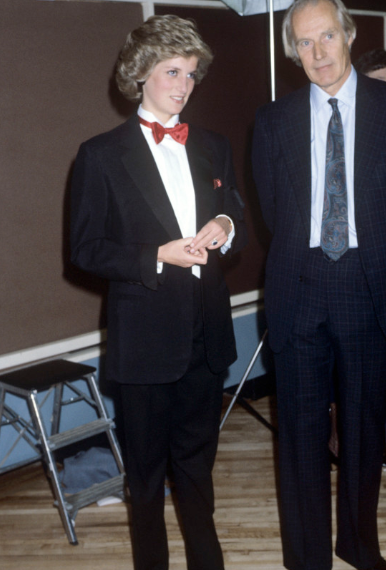 You would have thought that the most loved Princess in the world would have no trouble getting into any bar.
[adunit mobile="RTK_wCZW"]
However she was forced to go in disguise. Im not sure Diana got away with her disguise though.
Shirt and tie
She looks extremely smart even in a full mans suit. Diana could pull off any look!
[adunit mobile="RTK_z9hm"]
19. Diana and the Queen
The Queen and Diana and quite a frosty relationship. Despite being two of the most influential women in British history.
Two British heroes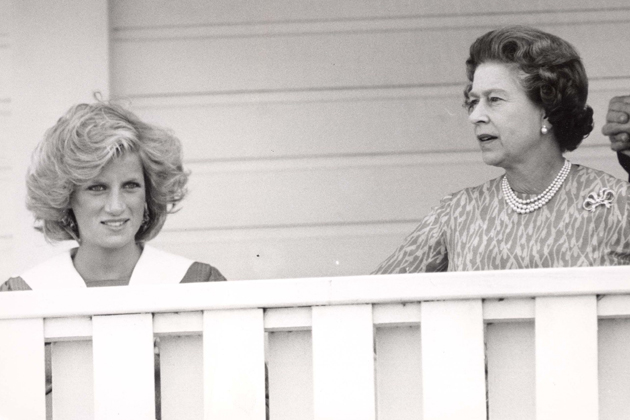 Diana sought help from The Queen about her loveless marriage. The Queen replied that she didn't know what Diana should do.
[adunit mobile="RTK_dVa8″]
They often wore matching attire and would usually attend a lot of functions together.
Matching outfits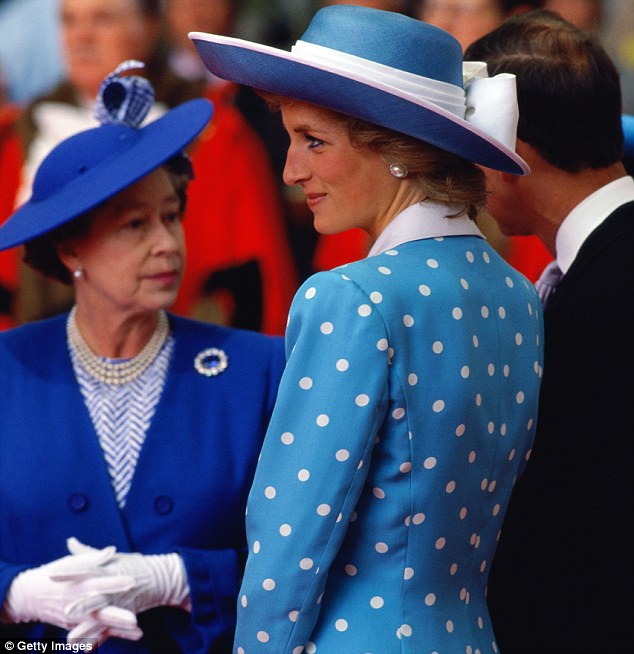 How good does the Queen look in the picture above, she looks so young and healthy.
[adunit mobile="RTK_wCZW"]
The Queen is of course still going strong today and is equally as adored as Diana always was.
Family photo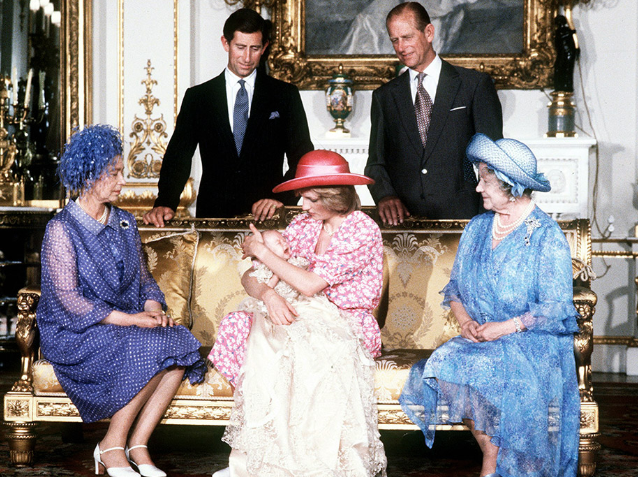 This photo is seriously iconic. The Royal family just after one of the Princes were born.
[adunit mobile="RTK_z9hm"]
18. Diana with AIDS patients
Here is Princess Diana shaking hands with one of the residents of Casey House, an AIDS hospice, in Toronto, Canada.
She was so inspirational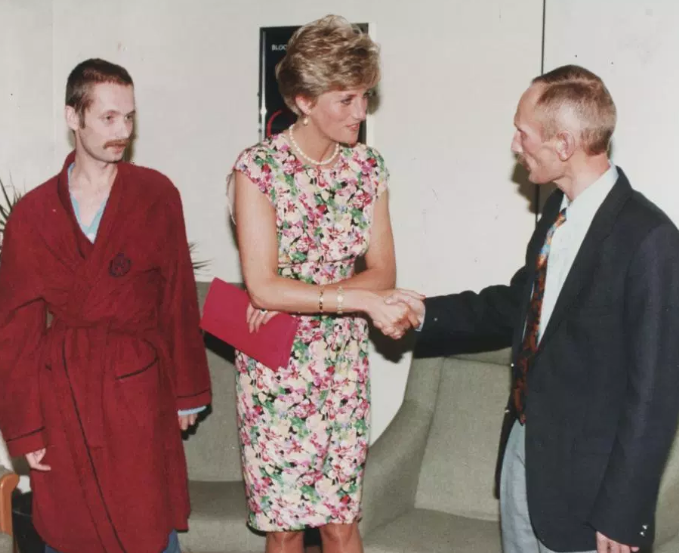 In front of the world's media, Princess Diana shook the hand of a man suffering with the illness.
[adunit mobile="RTK_dVa8″]
She did so without gloves, publicly challenging the notion that HIV/Aids was passed from person to person by touch.
Diana loved her charity work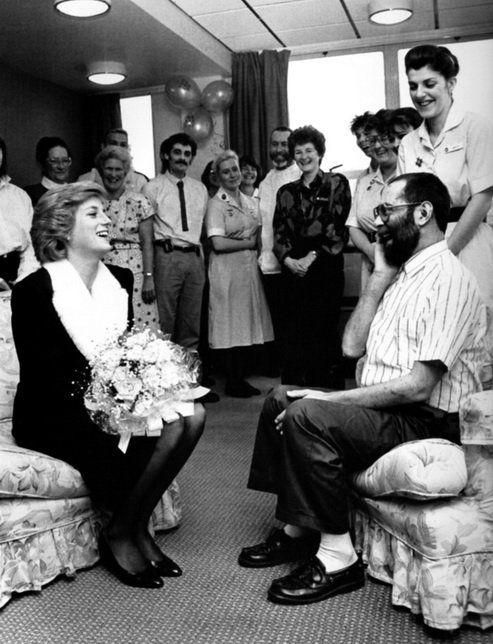 This was a huge thing at the time as nobody was quite sure what AIDS was.
[adunit mobile="RTK_wCZW"]
Therefore Diana shaking hands with patients took away a lot of the stigma attached to the disease.
This is why she was so widely adored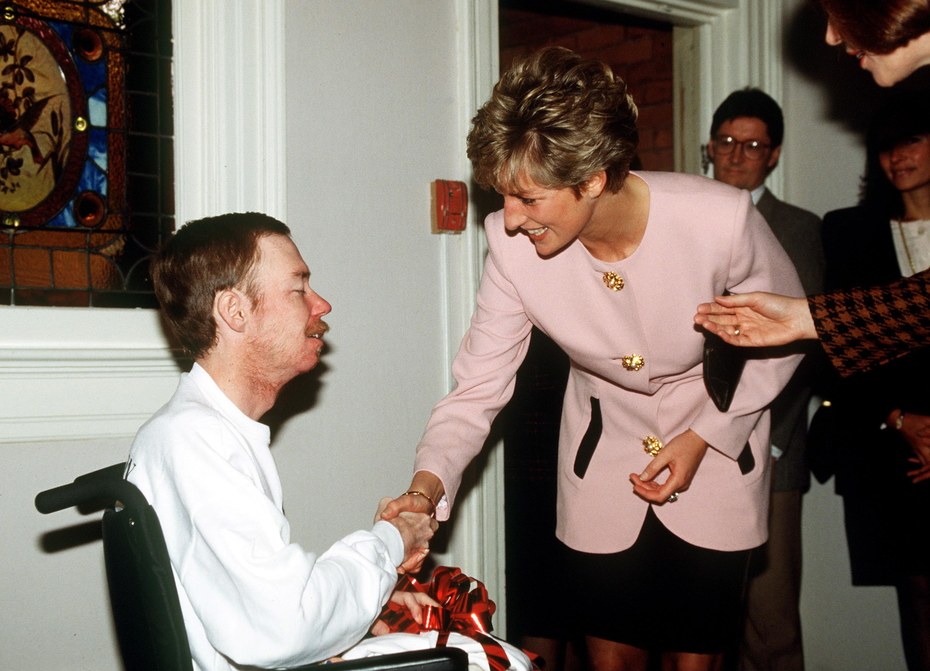 She was a big supporter of AIDS charities. Along with a lot more charities, she was an inspirational woman.
[adunit mobile="RTK_z9hm"]
17. Diana and Camilla
Here, Diana and Charle's future wife, Camilla Parker-Bowles, are snapped together at Ludlow Races where Prince Charles was competing in 1980.
A day at the races
Asked if she thought Parker-Bowles was a reason that her marriage broke down, she responded:
"Well, there were three of us in this marriage, so it was a bit crowded."
[adunit mobile="RTK_dVa8″]
Camilla and Charles leaving the venue in a car below. Diana left the event alone.
Paparazzi shot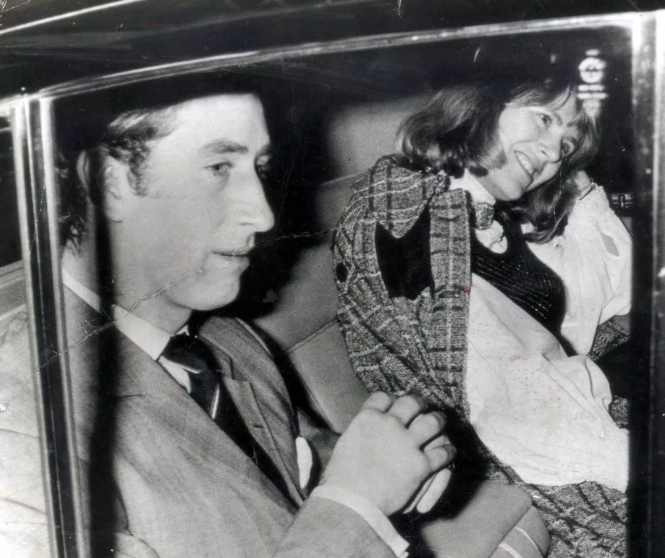 Diana somehow always knew where the cameras were, and was rarely left caught off guard by them.
[adunit mobile="RTK_wCZW"]
Here is Diana below sporting a long coat in winter, she had the most amazing wardrobe.
As stylish as ever
Diana hid her anger at the situation extremely well, and always came across well on camera.
[adunit mobile="RTK_z9hm"]
16. Diana and Charles
In many photos, Charles is depicted as being much taller than Diana, however this is not true.
Iconic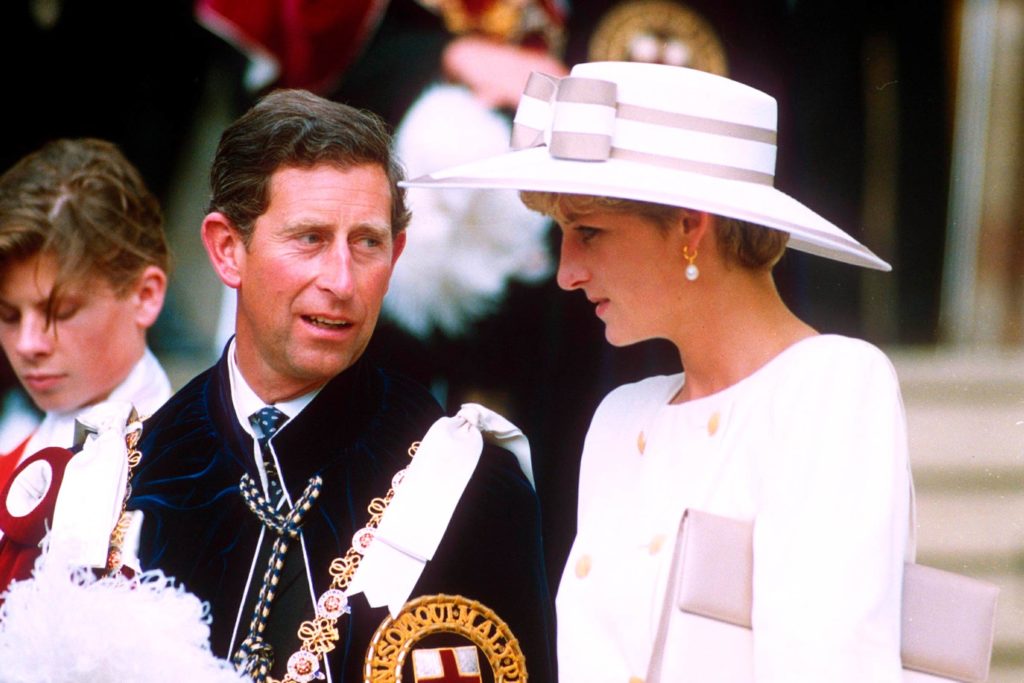 In fact, they were the same height. Some speculate this was an attempt to make Charles appear more masculine.
[adunit mobile="RTK_dVa8″]
Here she is holding on to the baby whilst Charles touches her back in a nice photograph of the pair.
So caring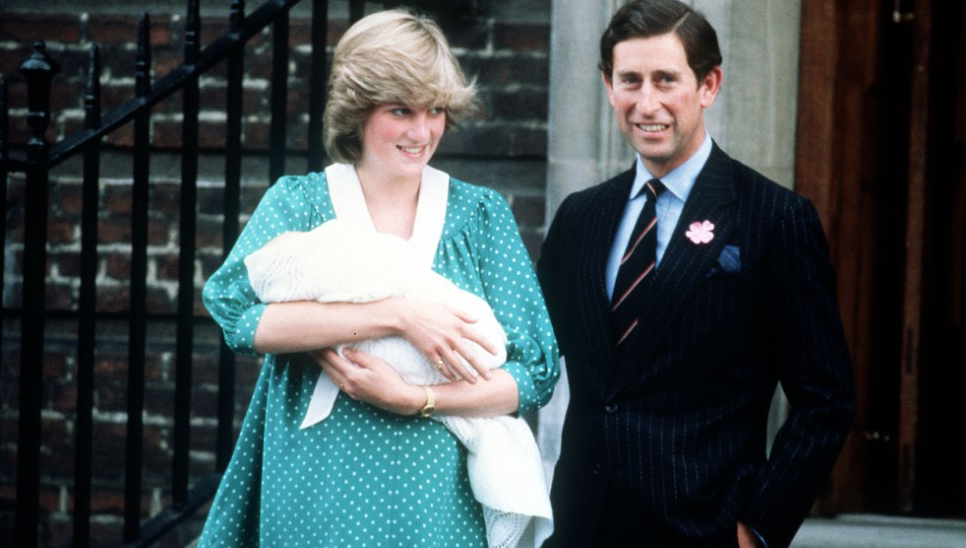 She still manages to look stylish in a polka dot green night gown. We all need some tips.
[adunit mobile="RTK_wCZW"]
The fact that she always looked so flawless is the main reason why the media were so obsessive with the Princess.
What a lovely photo
Public displays of affection were fairly common for Diana, the world knew her as a loving person.
[adunit mobile="RTK_z9hm"]
15. Diana alone on Dodi Fayed's yacht
Before Diana died, she was dating Dodi Fayed, son of the man who owns Harrods (The megastore in London).
A rare bikini shot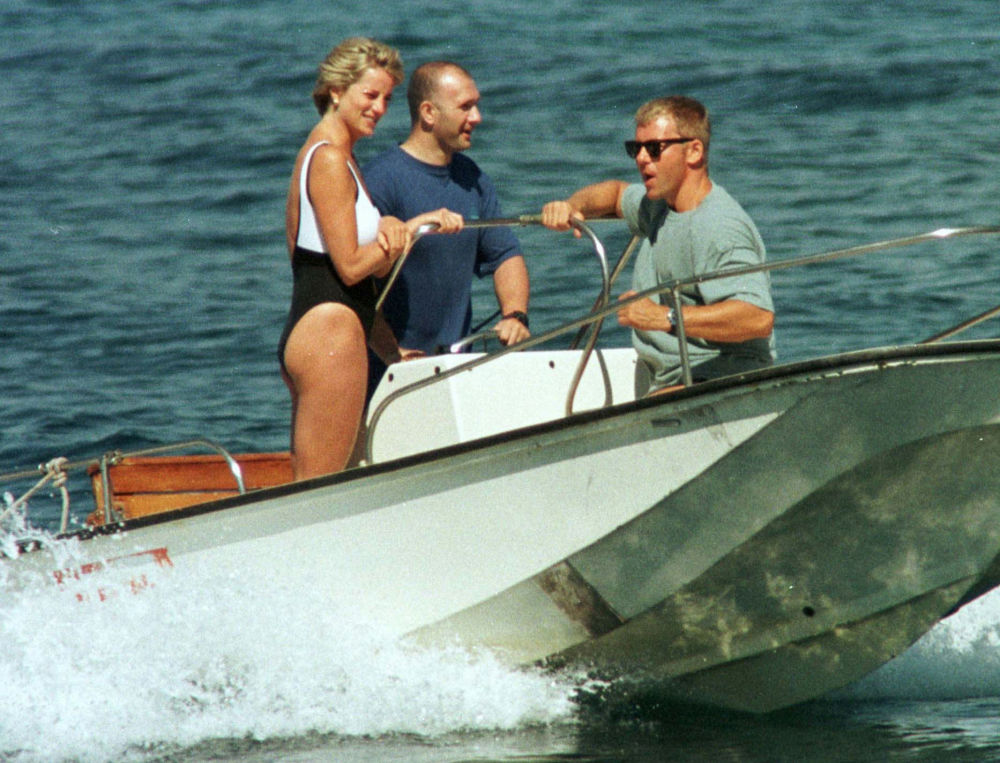 There are many conspiracies surrounding Diana's death, including one which said she was killed to stop her engagement to Dodi.
[adunit mobile="RTK_dVa8″]
Sadly, he too was killed in the crash along with Diana. Which adds fuel to the conspiracy.
Controversial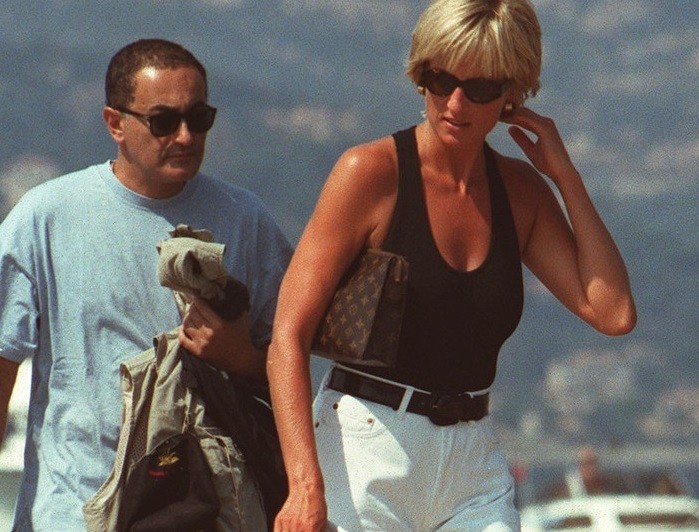 There was a media uproar when these photos of the Princess on Dodi's yacht hit the press.
[adunit mobile="RTK_wCZW"]
However she was a strong independent woman, so other peoples opinions were never going to alter her mind.
The best photograph ever taken?
Just look at this photograph. This is absolute perfection. We would all love a holiday photo like this.
[adunit mobile="RTK_z9hm"]
14. Diana and the Princes
Diana was definitely the most hands-on Royal mother, and tore up the rule book when it came to Royal parenting.
Fun with the kids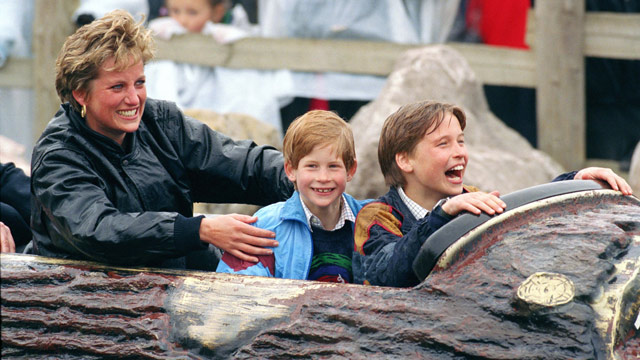 She allowed the Princes to be modern children, allowing William to dress in jeans and taking them to McDonalds.
[adunit mobile="RTK_dVa8″]
Here they are on a log flume at a theme park together. Before Diana you would not get this access to the Royal Family.
Such a lovely relationship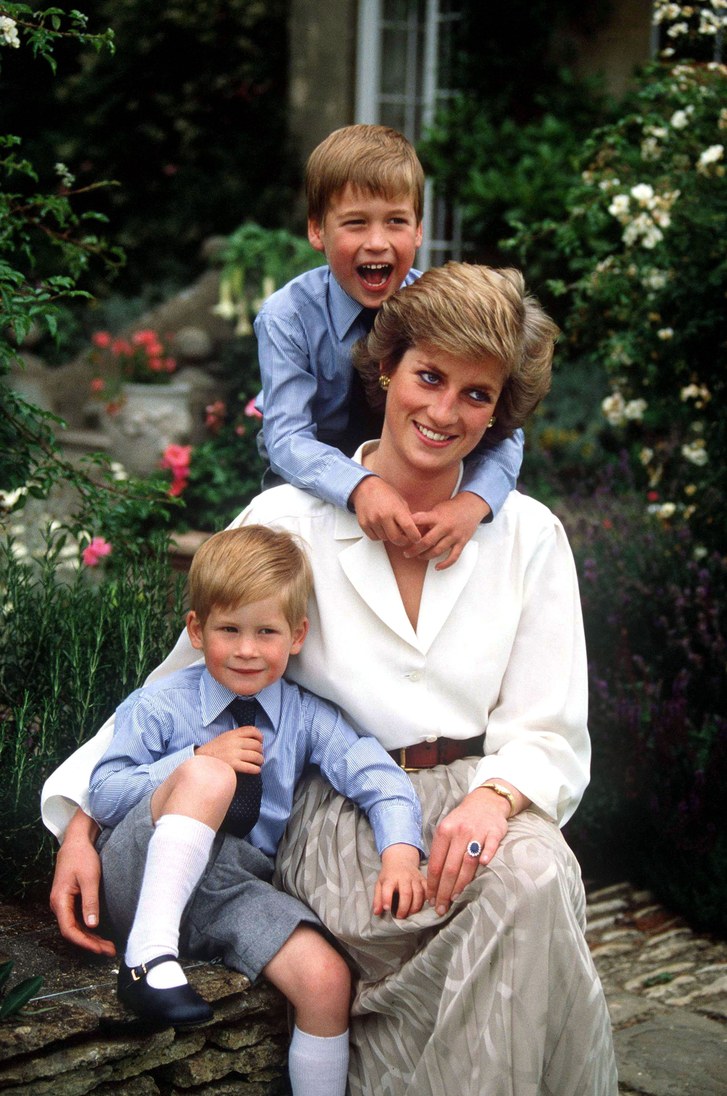 She regularly took photographs with the Princes, which they still cherish to this day.
[adunit mobile="RTK_wCZW"]
Even memories like playing on a swing and slide set will live on strong in the memories of Harry and Will.
Playing in the park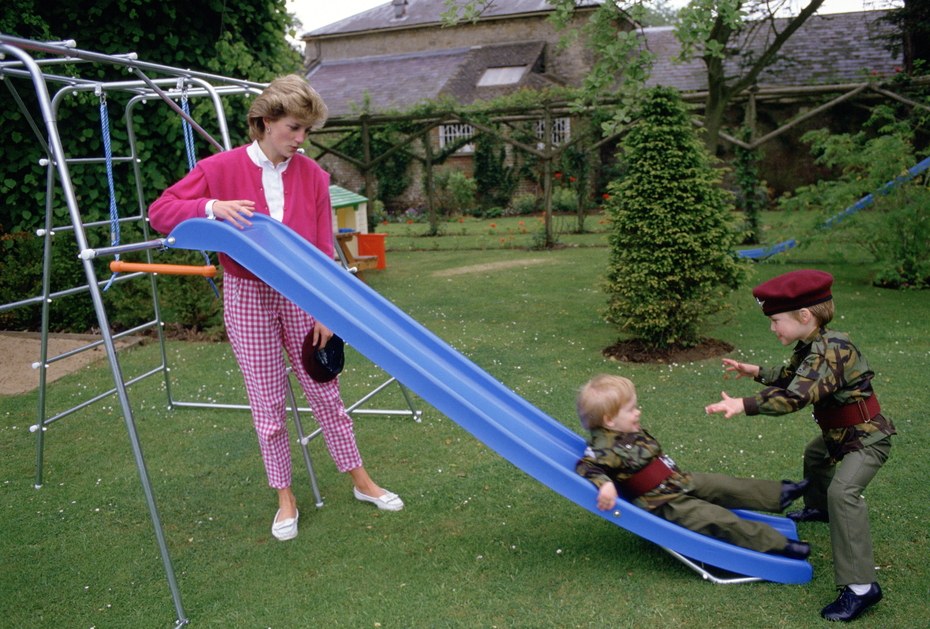 Next we take a look at Diana relaxing on her holidays. A very rare and nice change from her parenting and charitable duties.
[adunit mobile="RTK_z9hm"]
13. Diana on holiday
Diana enjoyed going on holiday, and had been in Greece with her good friend, Rosa Monckton, weeks before her death.
Another beach shot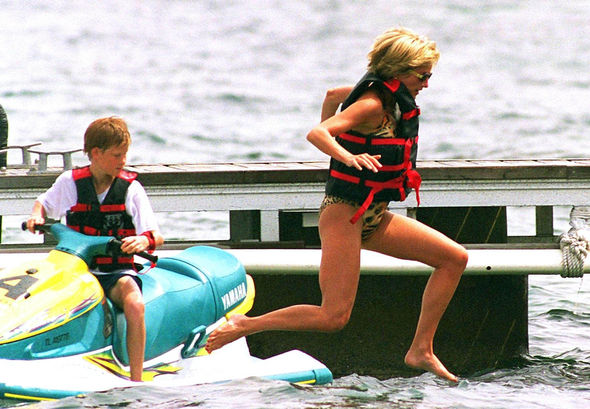 She actually met Dodi Al Fayed whilst holidaying in the South of France. Maybe it was his huge yacht which caught her eye.
[adunit mobile="RTK_dVa8″]
Here she is in the sea catching some sun. You rarely see this from any of the Royals today.
Flawless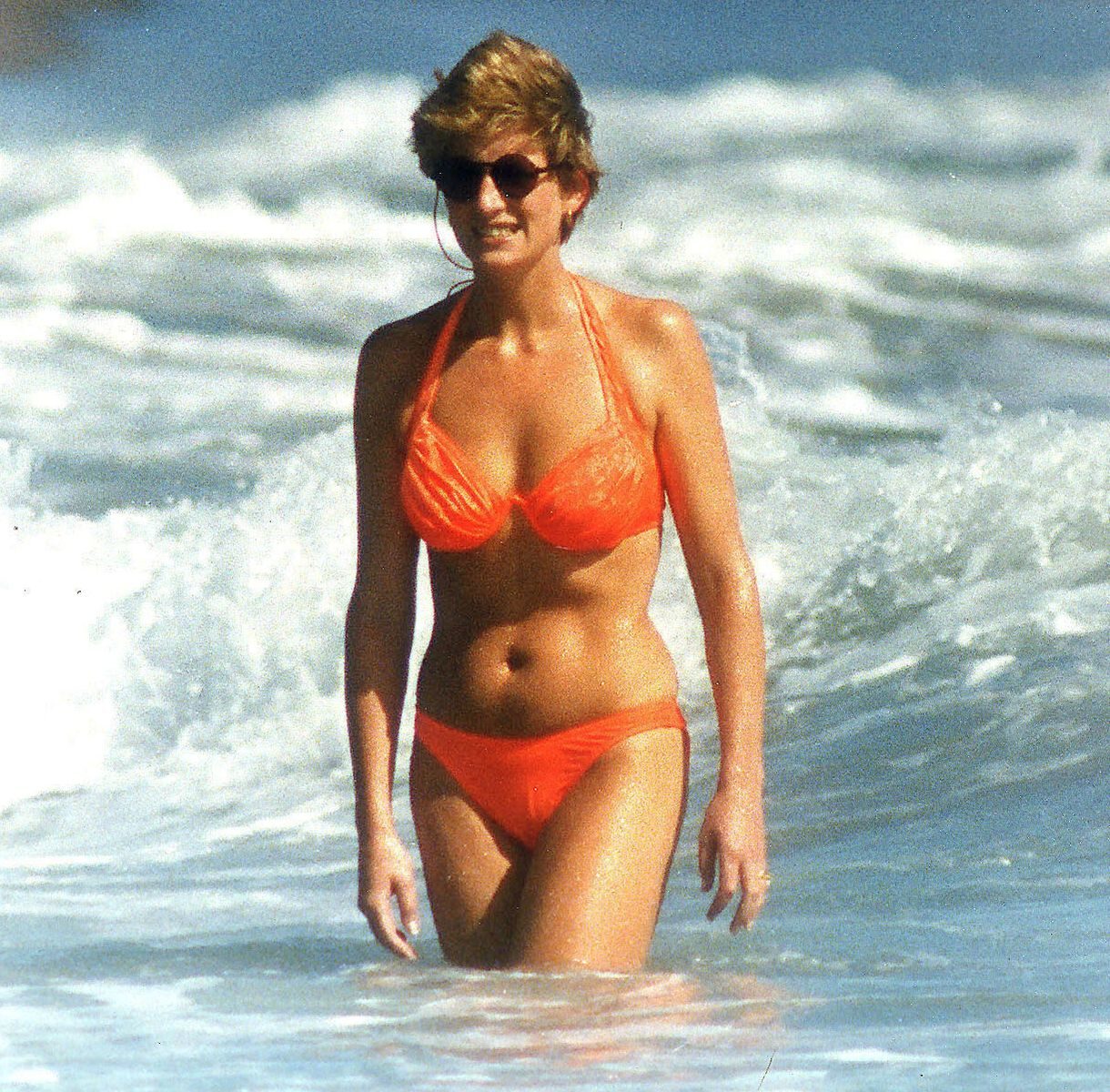 She was so popular due to the fact she was completely down to earth. She completed her Royal duties, but had fun in between.
[adunit mobile="RTK_wCZW"]
Most of that is kept behind the closed doors of Buckingham Palace, so it was refreshing to see.
Relaxing on holiday
Here she is soaking up the sun in the South of France on Dodi Al Fayed's yacht in her bikini.
[adunit mobile="RTK_z9hm"]
12. Diana and family
Diana was the perfect mother. Charles used to be left by his mother, The Queen, for long periods of time.
Regal photoshoot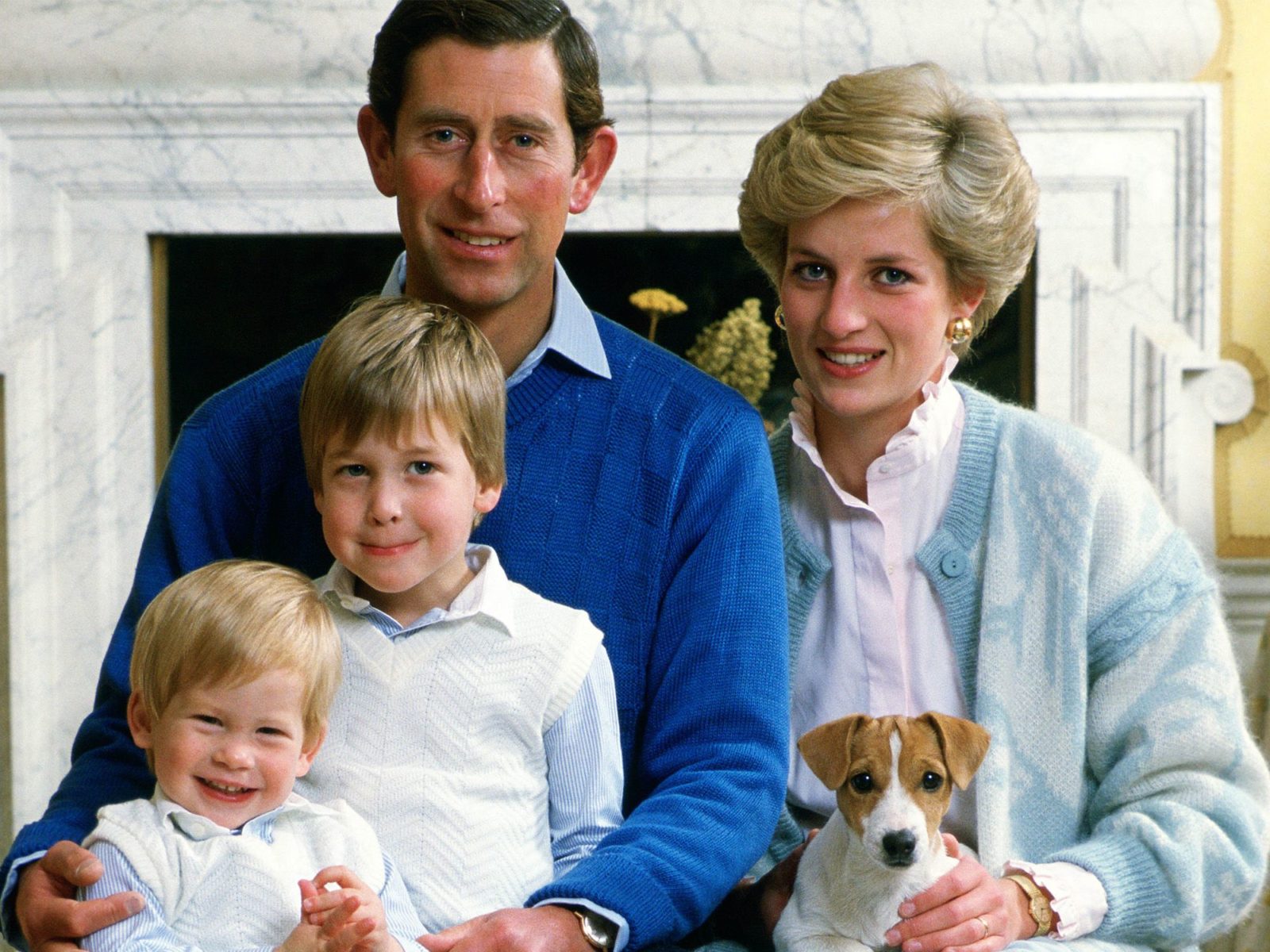 Whilst she was away on official duties, he wouldn't see her for months at a time. That must have been tough.
[adunit mobile="RTK_dVa8″]
The young Princes were well looked after though, and when she returned from duties she ensured they had some fun times together.
With the Princes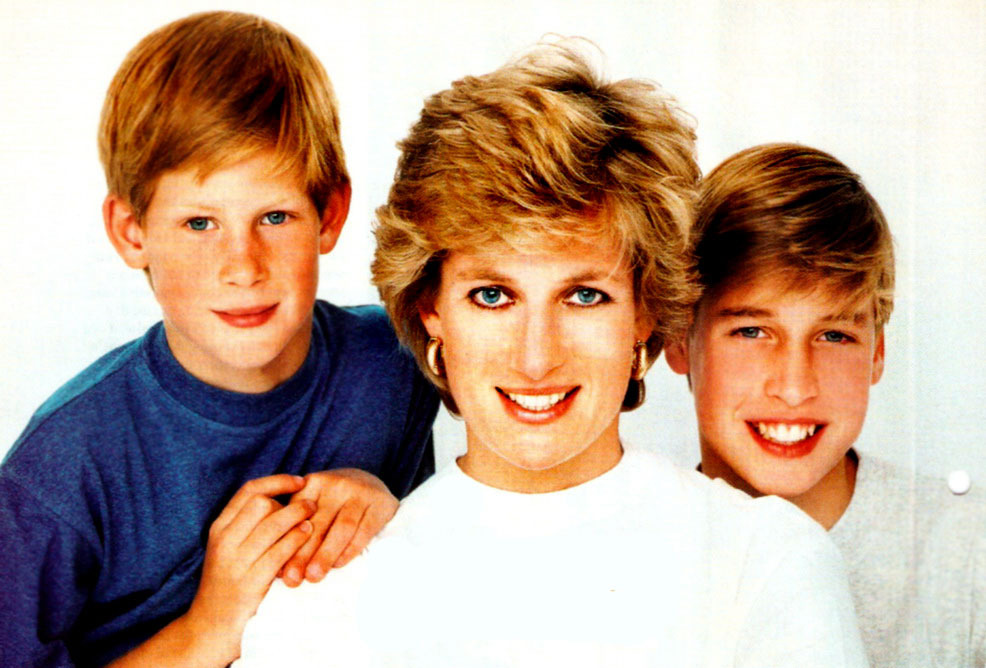 Balancing her love of spending time with the kids and her determination to carry out charity works was a tough juggling act for Diana.
[adunit mobile="RTK_wCZW"]
However, she would sometimes take some time off duties if she felt she had neglected the children for a few weeks.
As classy as always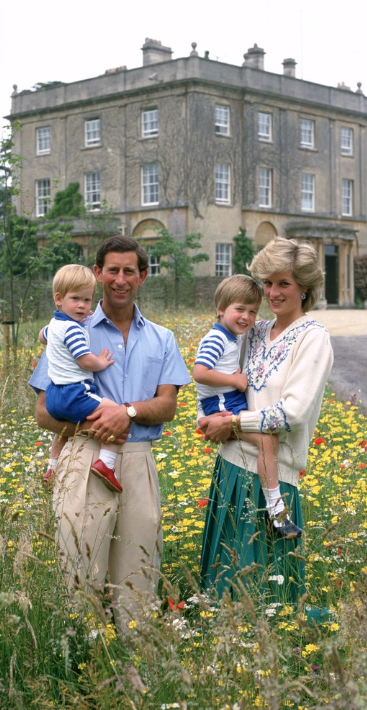 The perfect family photograph set amongst the overgrown flowers, such a nice setting.
[adunit mobile="RTK_z9hm"]
11. Diana on duty
Diana used to attend many events, including film premieres, balls, charity galas and other events.
Always working
She looked glamorous at them all, as always. You will struggle to find a picture of Diana not looking glamorous.
[adunit mobile="RTK_dVa8″]
She liked to stay relevant in the social circles by attending events such as film premieres, which you do not see nowadays from Royals.
Social butterfly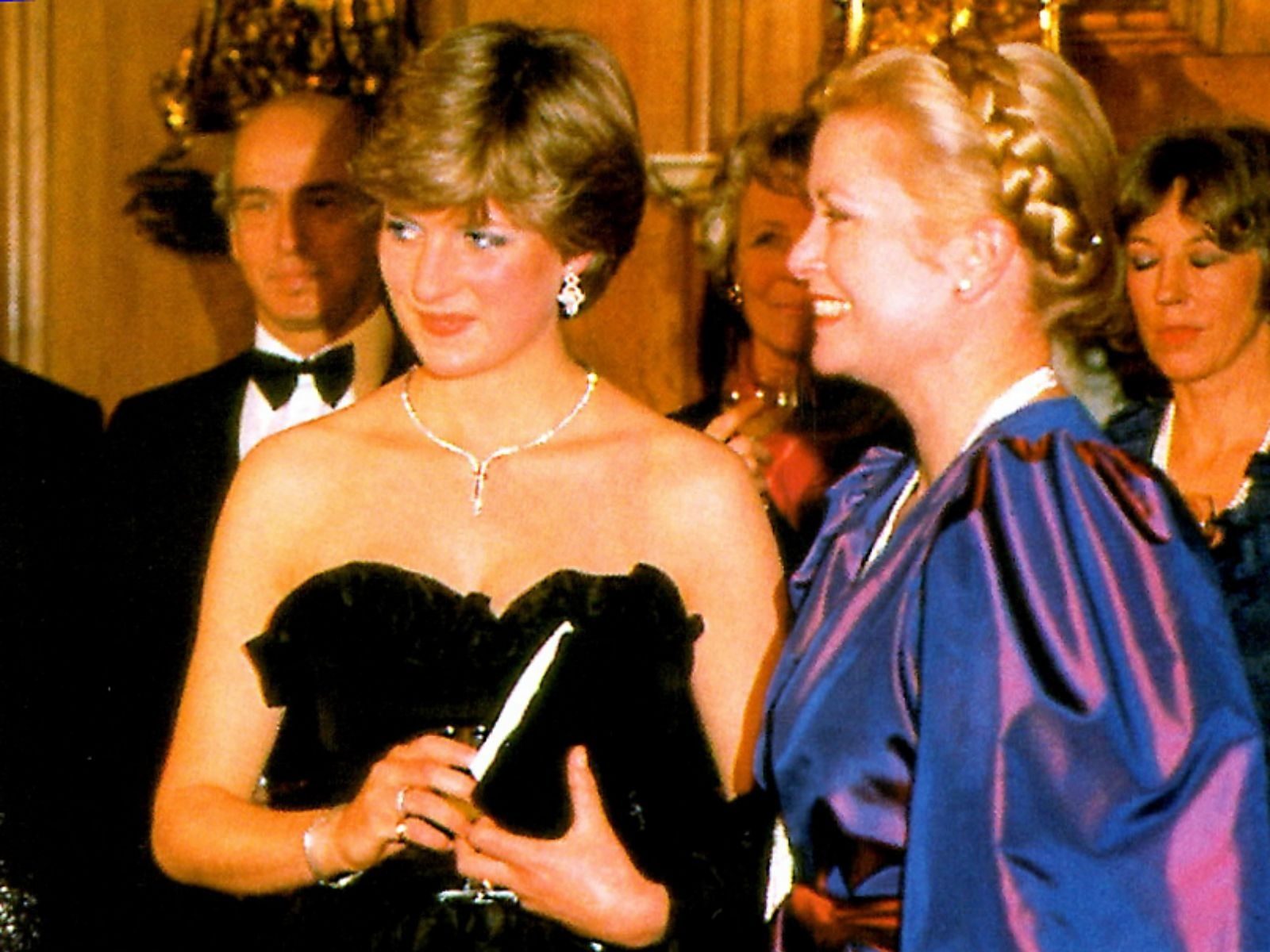 There is really no wonder why she was adored by the whole country, she opened up the lives of the Royals to the public.
[adunit mobile="RTK_wCZW"]
If there was ever an opportunity to put on a black dress and get herself on the front of the tabloids for the right reasons, she was happy to oblige.
Having a natter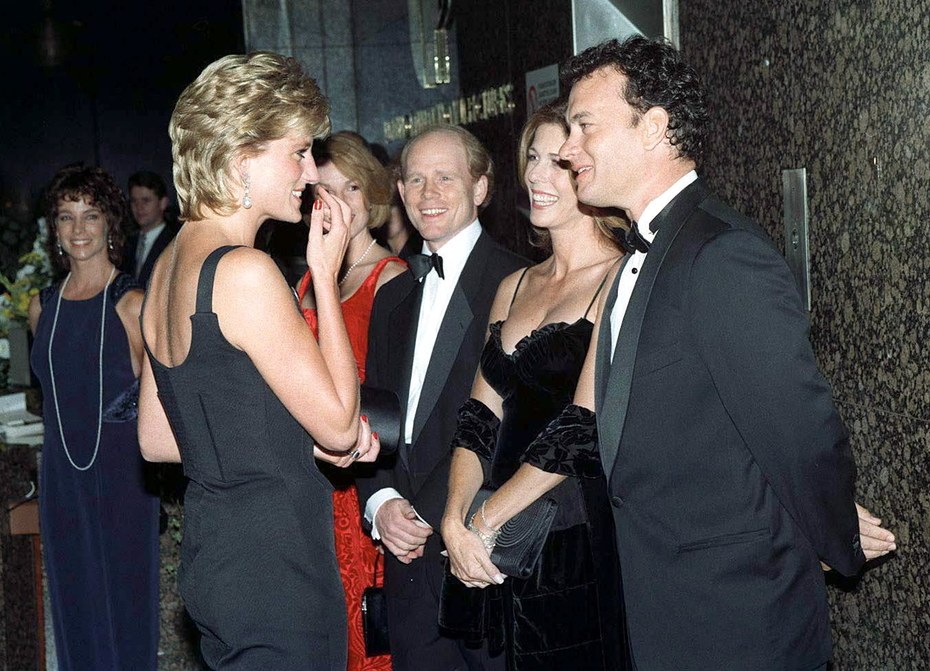 Here she is having a quick catch up with film stars including the legendary Tom Hanks.
[adunit mobile="RTK_z9hm"]
10. Diana and charity
Diana was known for her charity work, and supporting causes that no other Royal had supported before.
Helping out in Africa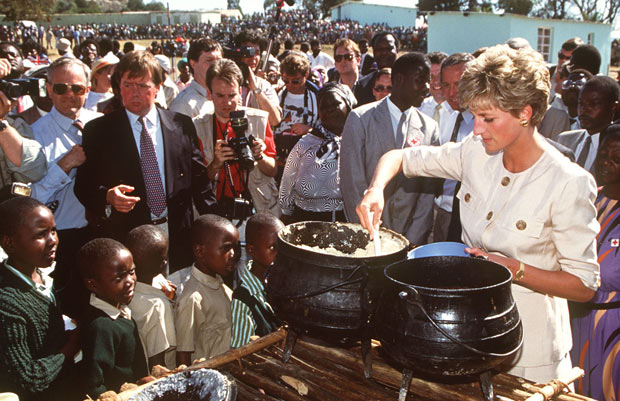 Here she can be seen with the victims of landmines. There are images above of her actually visiting the live landmines.
[adunit mobile="RTK_dVa8″]
It is within the Royal Families duties to carry out charitable work, but Diana went above and beyond her duties.
She always had time for children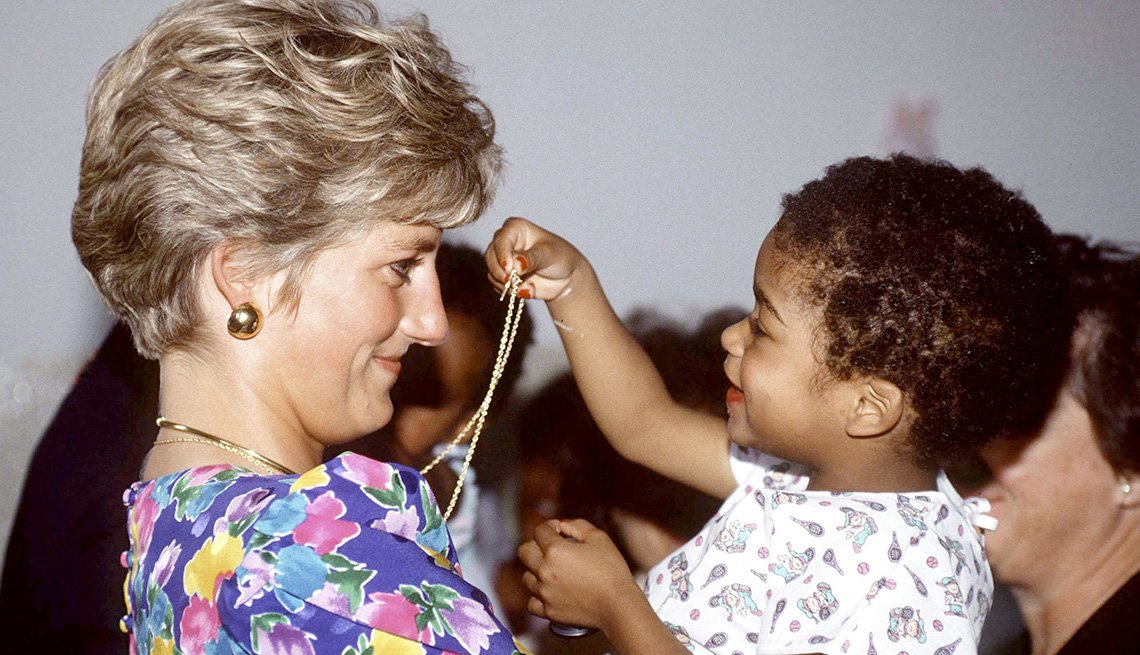 When Princess Diana did charitable work, you could tell she had a real desire for it and loved to help out wherever she could.
[adunit mobile="RTK_wCZW"]
She also got behind a whole range of causes which the Royals hadn't supported in the past, such as AIDS and the Landmines.
Putting in the overtime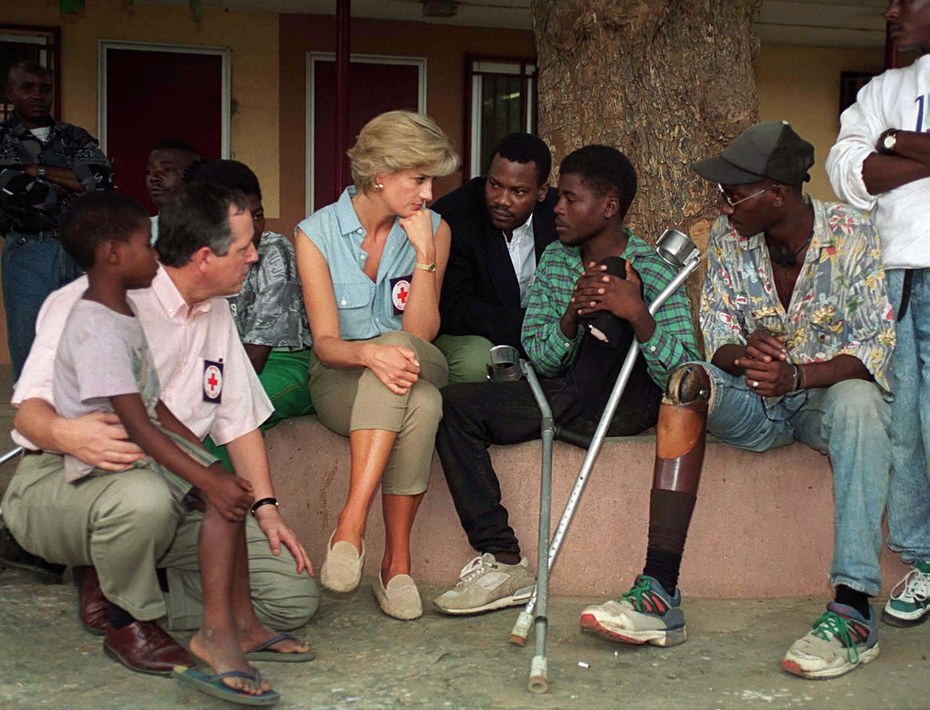 Here she is having a chat with some young men in Africa. She looks deeply invested in her conversation.
[adunit mobile="RTK_z9hm"]
9. Holidays with the boys
As well as enjoying holidays on her own, Diana loved taking the young Princes on holiday too!
This relationship was incredible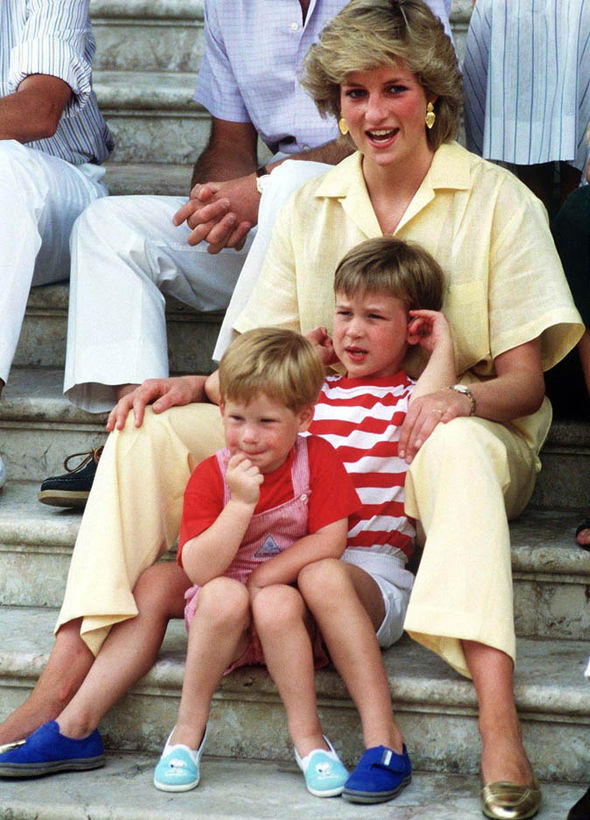 They particularly enjoyed skiing holidays, something which the Princes still do in the memory of their mother.
[adunit mobile="RTK_dVa8″]
Perhaps they do it to revisited their own great memories of the Princess Diana, or perhaps they just enjoy it.
Fun in the sun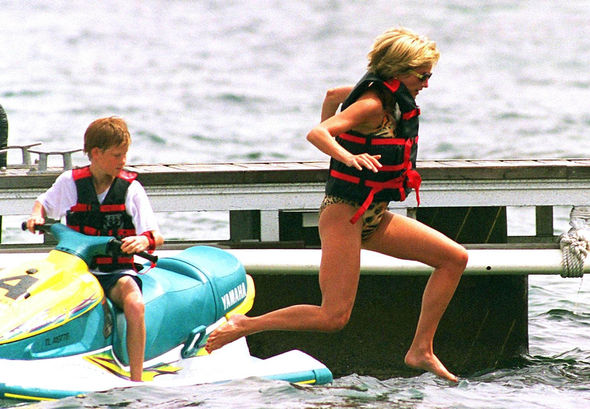 Almost every photograph taken of Diana with the Princes they all seem to be having the most fun ever!
[adunit mobile="RTK_wCZW"]
I bet Harry and William loved their trips abroad with Diana! Below they are burying her in sand on a lovely looking beach.
Always time for a few laughs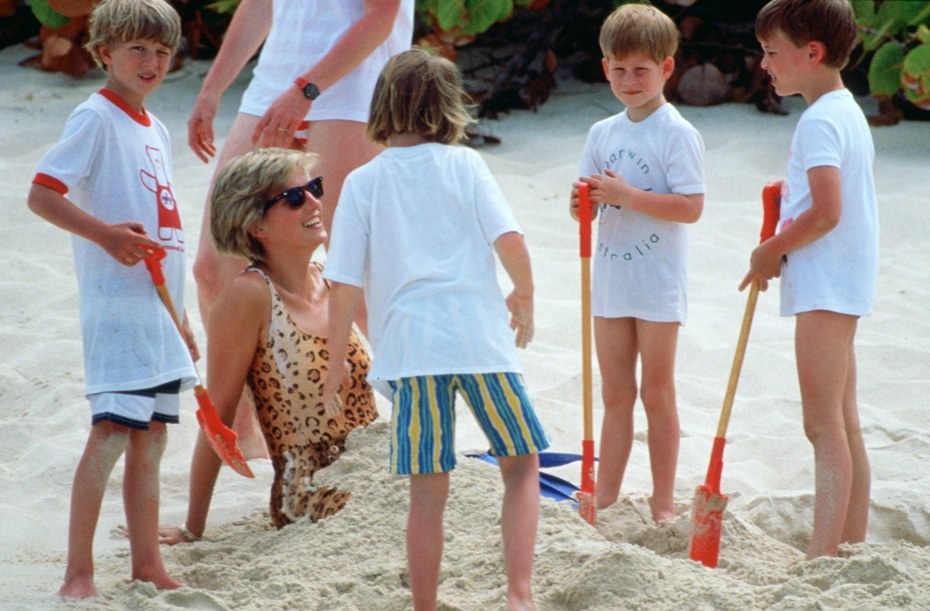 It seemed like a laugh a minute! Below are some pictures of a younger Diana in her teenage years.
[adunit mobile="RTK_z9hm"]
8. Teenage Diana
Diana was just seven years old when her parents divorced. But this didn't seem to affect her too much.
Sunglass game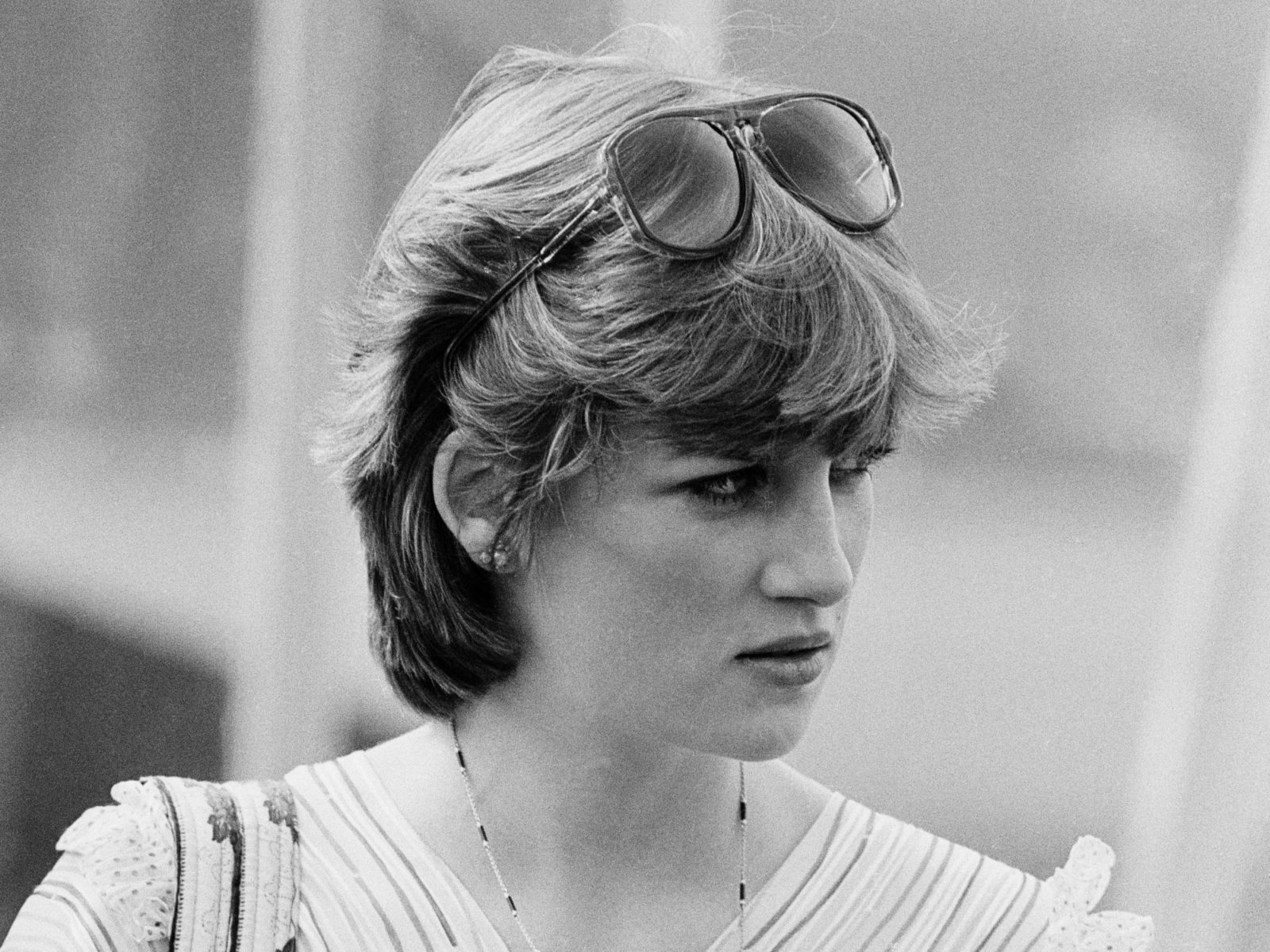 Or if it did, she hid it from the media extremely well. Which will come as a major surprise to nobody.
[adunit mobile="RTK_dVa8″]
Diana either had a great poker face, or she was in a constant state of happiness. What a woman!
She could have been a model
Diana lived with her mother in London during her parents' separation in 1967, but during that year's Christmas holidays, Lord Althorp refused to let Diana return to London with Lady Althorp.
[adunit mobile="RTK_wCZW"]
Below she is wearing a very stylish hat in her teenage years. She was born to be snapped.
Loving the hat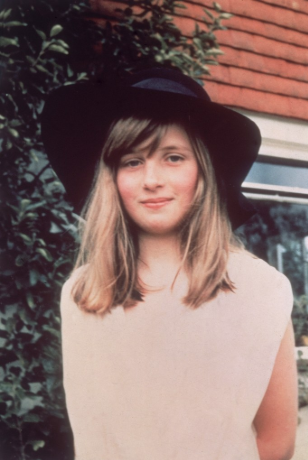 Below you can see many of Diana's public displays of affection. She was known to everybody to be a caring person and was not afraid to display these feelings.
[adunit mobile="RTK_z9hm"]
7. Public displays of affection
Although Diana's marriage to Charles was turbulent, there were occasions when the two seemed like the perfect couple.
A lovely PDA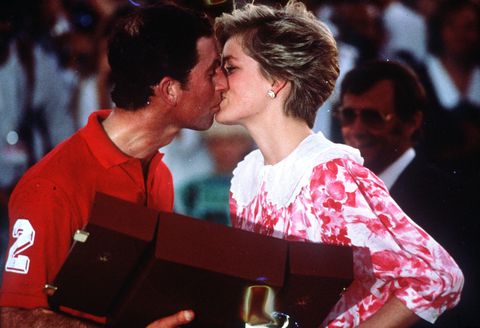 Diana was always very comfortable in front of a camera, however this could not always be said about Charles.
[adunit mobile="RTK_dVa8″]
He would often go red as if he was embarrassed when Diana was showing him affection publicly.
These two were super cute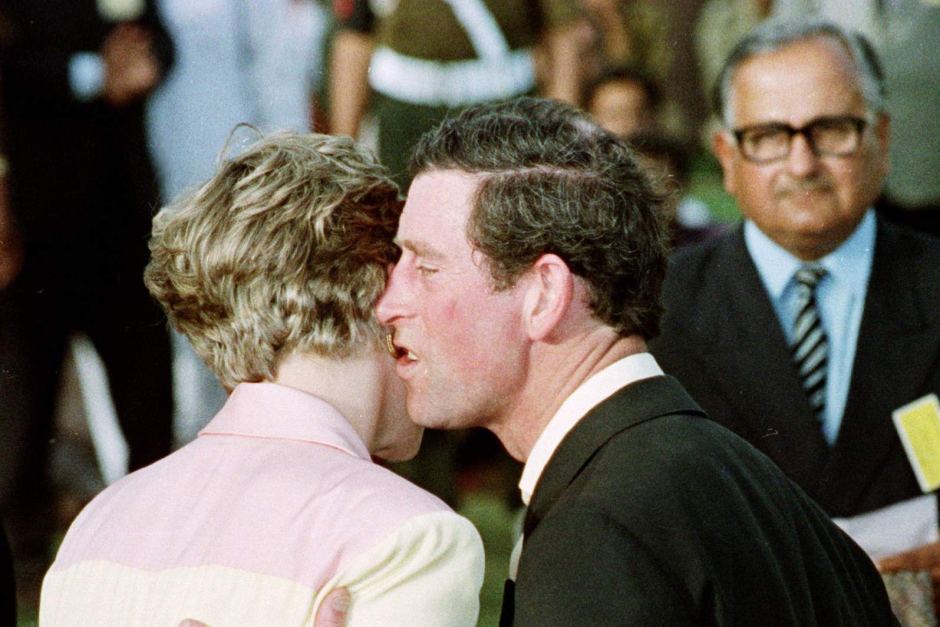 The two may have had some rocky periods in their relationship, but it was clear that they were deeply in love.
[adunit mobile="RTK_wCZW"]
At times they struggled to hold this back, and they constantly gave the paparazzi their money shot.
Never afraid to express her emotion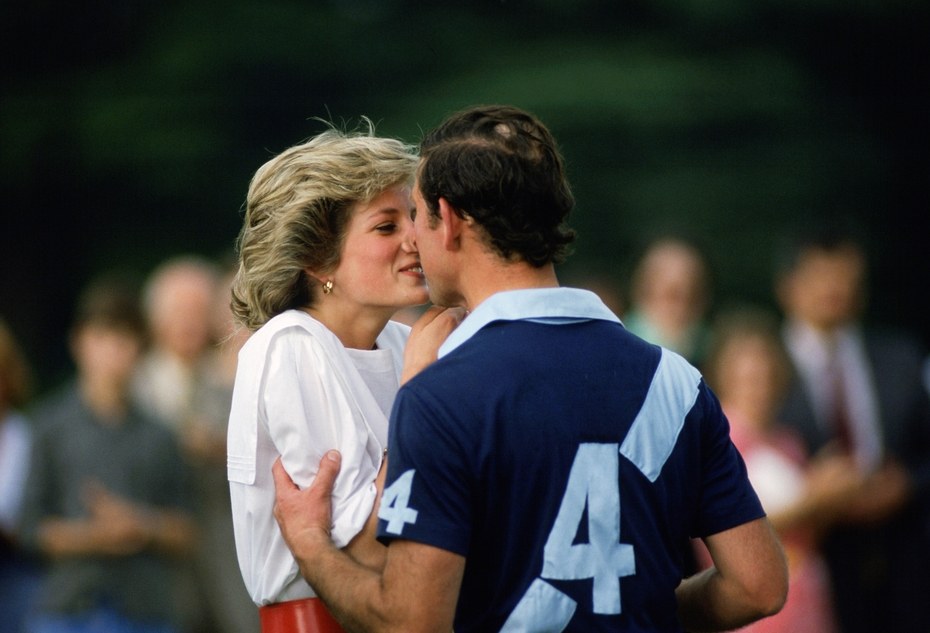 Here, Diana can be seen going in for the kiss at a polo match that Charles was taking part in. Lovely image.
[adunit mobile="RTK_z9hm"]
6. Lonely Diana
The months leading up to her death, it is said that Diana was desperately insecure, often lonely.
Gathering her thoughts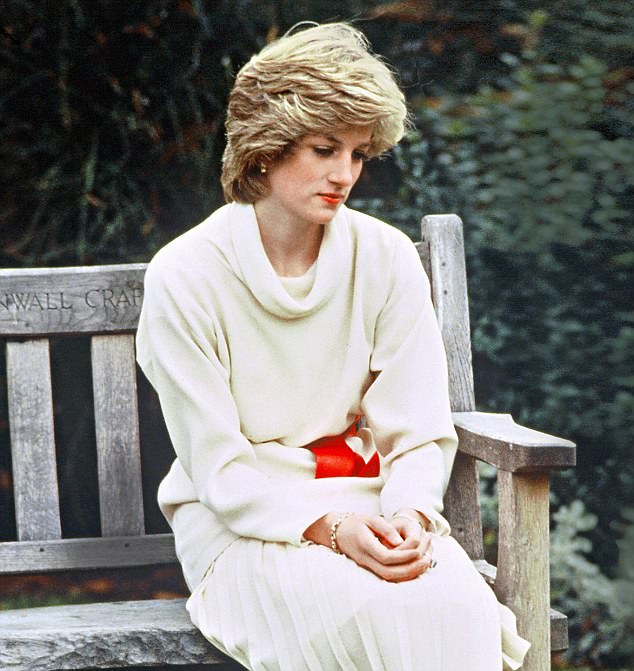 She was estranged from parts of her family, and stalked by photographers. This got a little bit too much for the Princess.
[adunit mobile="RTK_dVa8″]
She was so fearful of her safety she had confided to her own disbelieving lawyer that she thought she would be killed in a car accident.
Soaking in the culture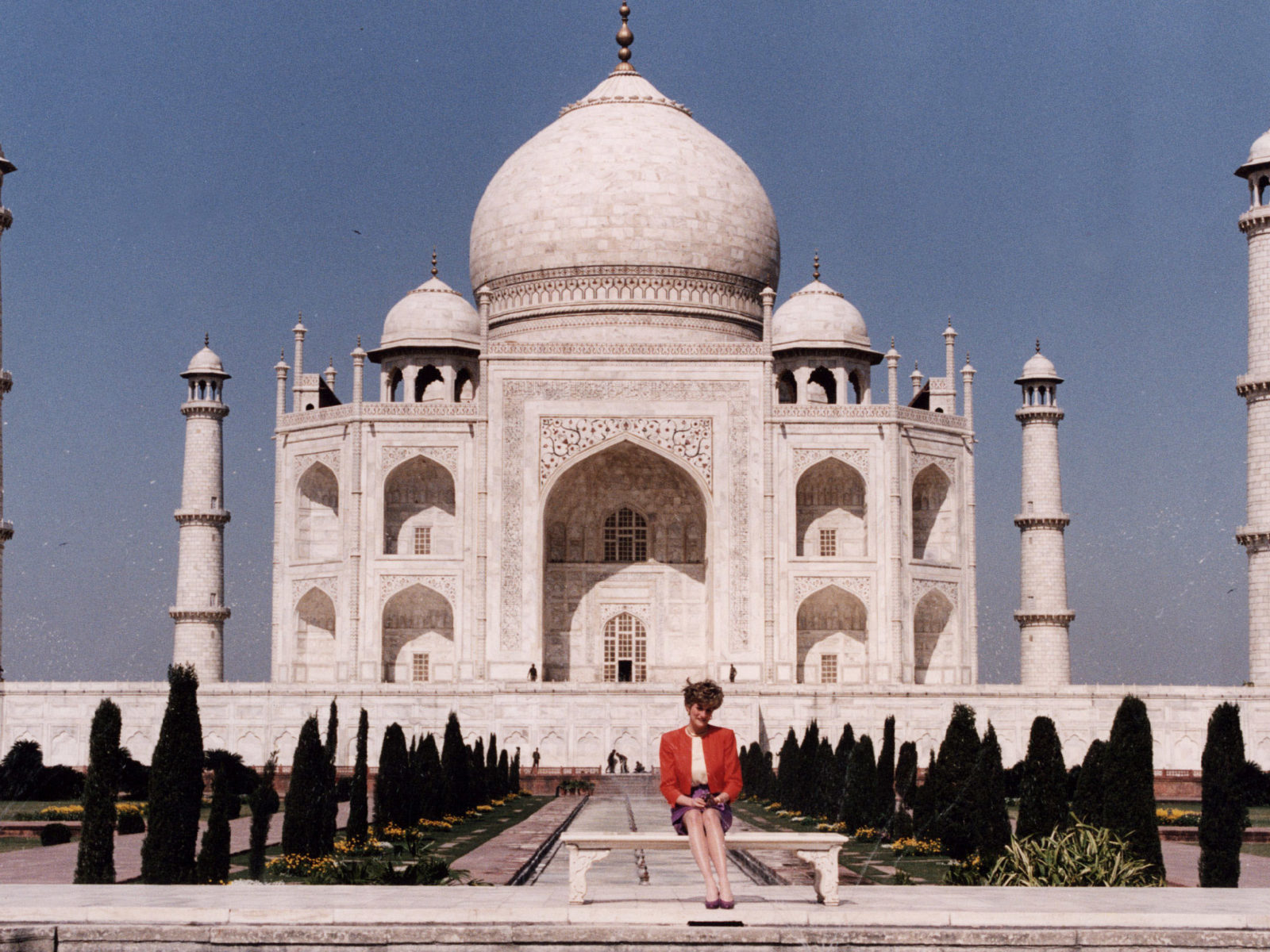 Tellingly, even her own private secretary, Patrick Jephson, who she trusted, doubted her conspiracy theories.
[adunit mobile="RTK_wCZW"]
So when that night happened, this left many people shocked and this is why the conspiracy's have such a heavy backing.
Some down time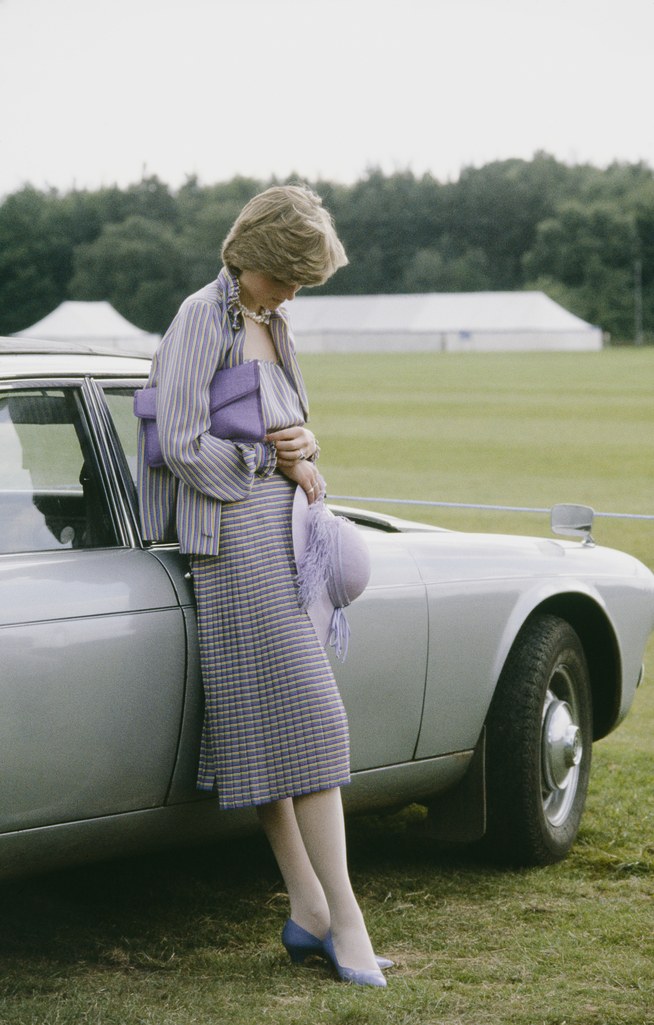 It is only towards the end of her life that you started to see a much more mellow, sad looking Diana.
[adunit mobile="RTK_z9hm"]
5. Diana and the baby Princes
Diana was the first person to give birth to an heir to the throne outside of the Palace. History maker.
At the airfield
When Princess Diana chose St. Mary's Paddington for the birth of England's future heir, it was considered rebellious.
[adunit mobile="RTK_dVa8″]
A lot of the things she did were classed as rebellious to the other Royals, however she was strong minded and independent enough to follow her own thoughts and feelings.
Love at first sight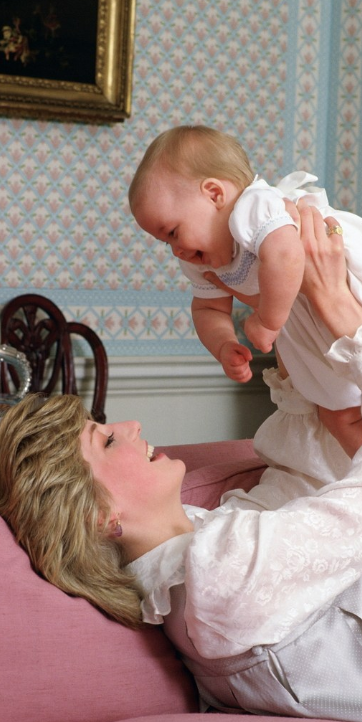 Look at the happiness written all over the faces of not only Princess Diana, but the new born baby.
[adunit mobile="RTK_wCZW"]
The Prince seems to be having fun, sticking his tongue out cheekily for the cameras.
Tongue in cheek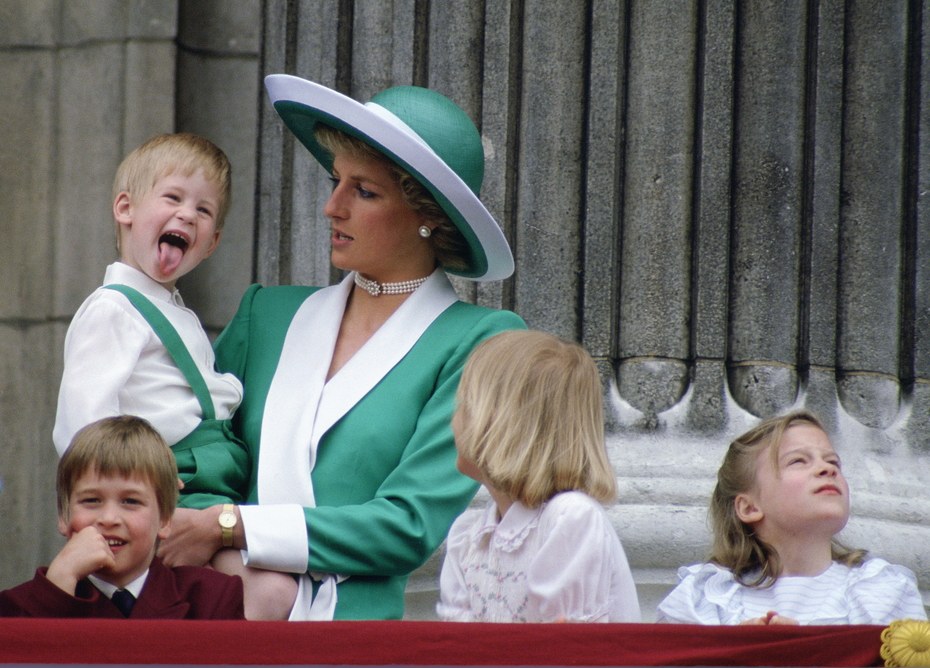 Below we look at Diana's fashion sense, and how influential she was in her era of fashion.
[adunit mobile="RTK_z9hm"]
4. Diana as a fashion icon
In the two decades since her death, Diana, Princess of Wales, has ascended to the pantheon of the best-dressed women in history.
Stunning red dress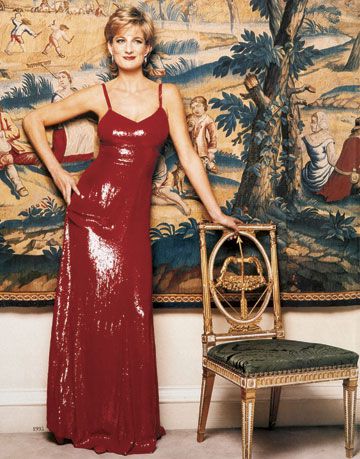 Diana developed a "very glamorous regal style" for overseas trips, for example, that paid homage to the host nation.
[adunit mobile="RTK_dVa8″]
She often dressed for particular occasions, for example; she wore a dress emblazoned with gold falcons, an emblem of Saudi Arabia, during a trip to that country.
Handbag to match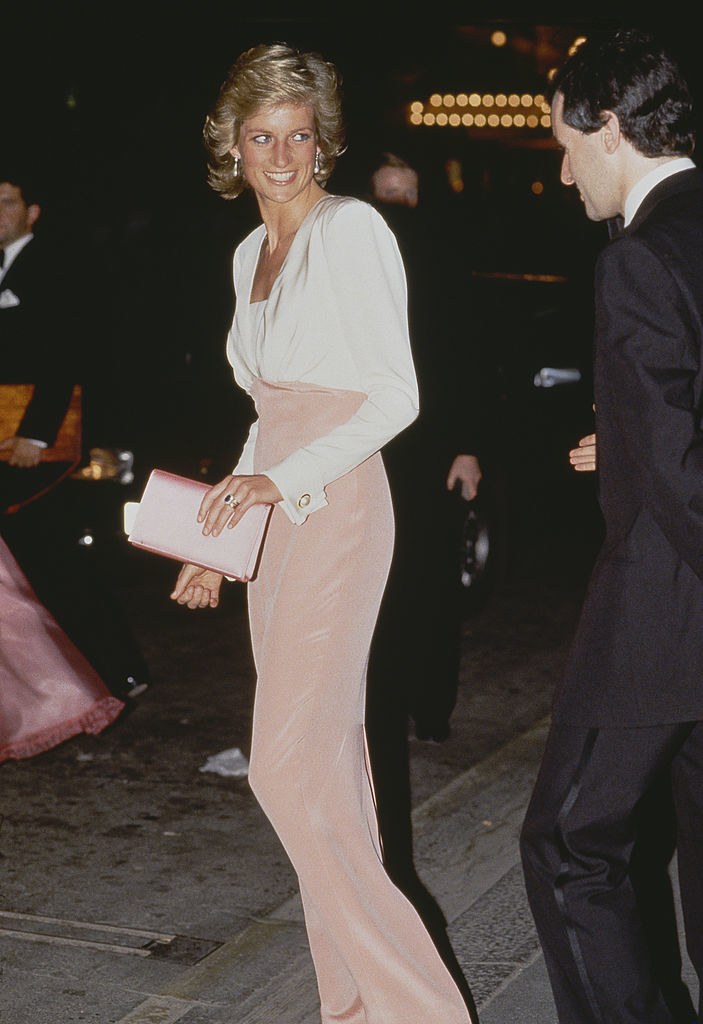 Most men during Dianas time had a crush on her. Can you blame them? Look at her!
[adunit mobile="RTK_wCZW"]
Below is another reason why she is looked upon as one of the best dressed women in history, flawless.
Matching dress and bag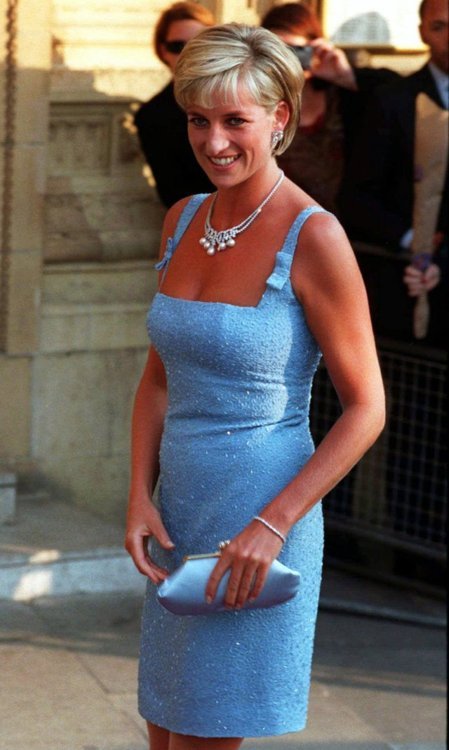 Below we take a look at Diana and her school runs with the young Princes. Its hard to imagine that they Royals do the school run too!
[adunit mobile="RTK_z9hm"]
3. Diana and the Princes' schooling
Despite having people to do it for her, Diana insisted on dropping off and picking up the young Princes from school herself.
All dressed up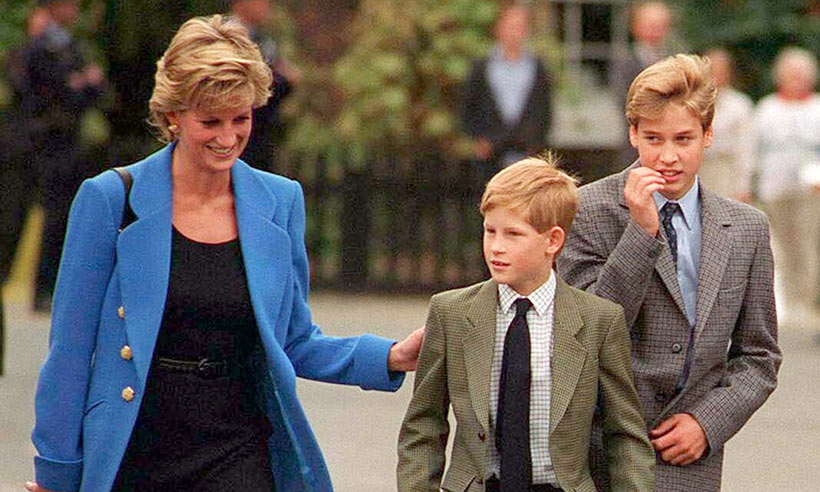 The boys went to Wetherby Preparatory School in Notting Hill, London. Diana would walk the boys to and from school every day.
[adunit mobile="RTK_dVa8″]
Unless she was away on Regal duties or charitable work, but she would make sure she contacted them daily in that case.
Kids in uniform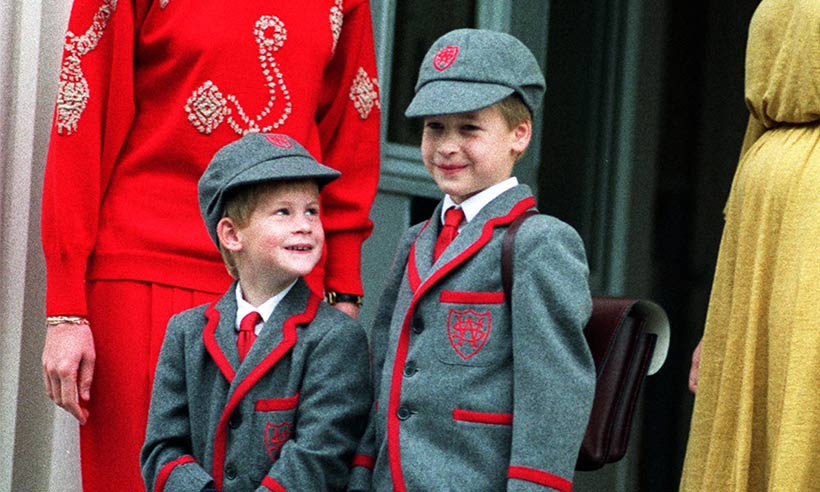 How cute do the two young Princes look on this. I wonder whether William looked after his younger brother on the school playground.
[adunit mobile="RTK_wCZW"]
Im not quite sure they would have attended a school in which the kids would have needed to look after one another though!
Taking the kids to school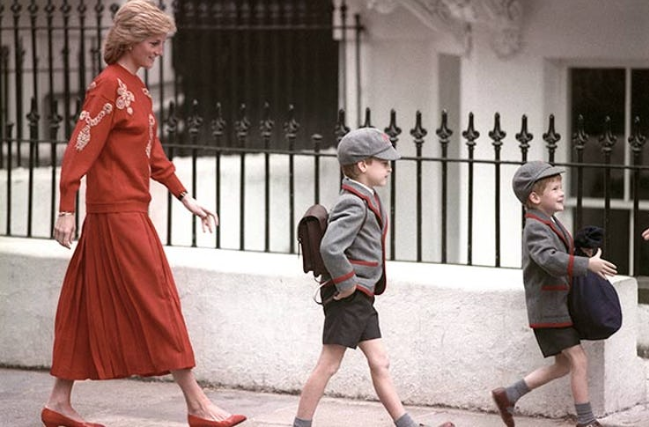 Below is yet another collection of photographs taken of Diana looking absolutely stunning as always. Along with an amazing story telling you about how much of a great mother she was.
[adunit mobile="RTK_z9hm"]
2. Diana looking amazing
Princess Diana definitely get's a few extra 'mom' points for this one. This next story is spectacular!
Incredible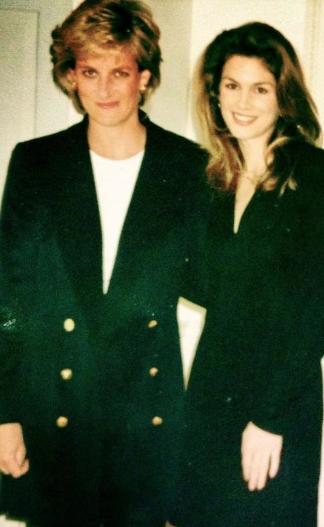 When she found out that Prince William had a secret celebrity crush, she kindly invited her for tea.
[adunit mobile="RTK_dVa8″]
It just turns out that his crush was a model. Yet, she wasn't just any model. She was the most popular model of the day; Cindy Crawford.
How did she have the audacity to do this?!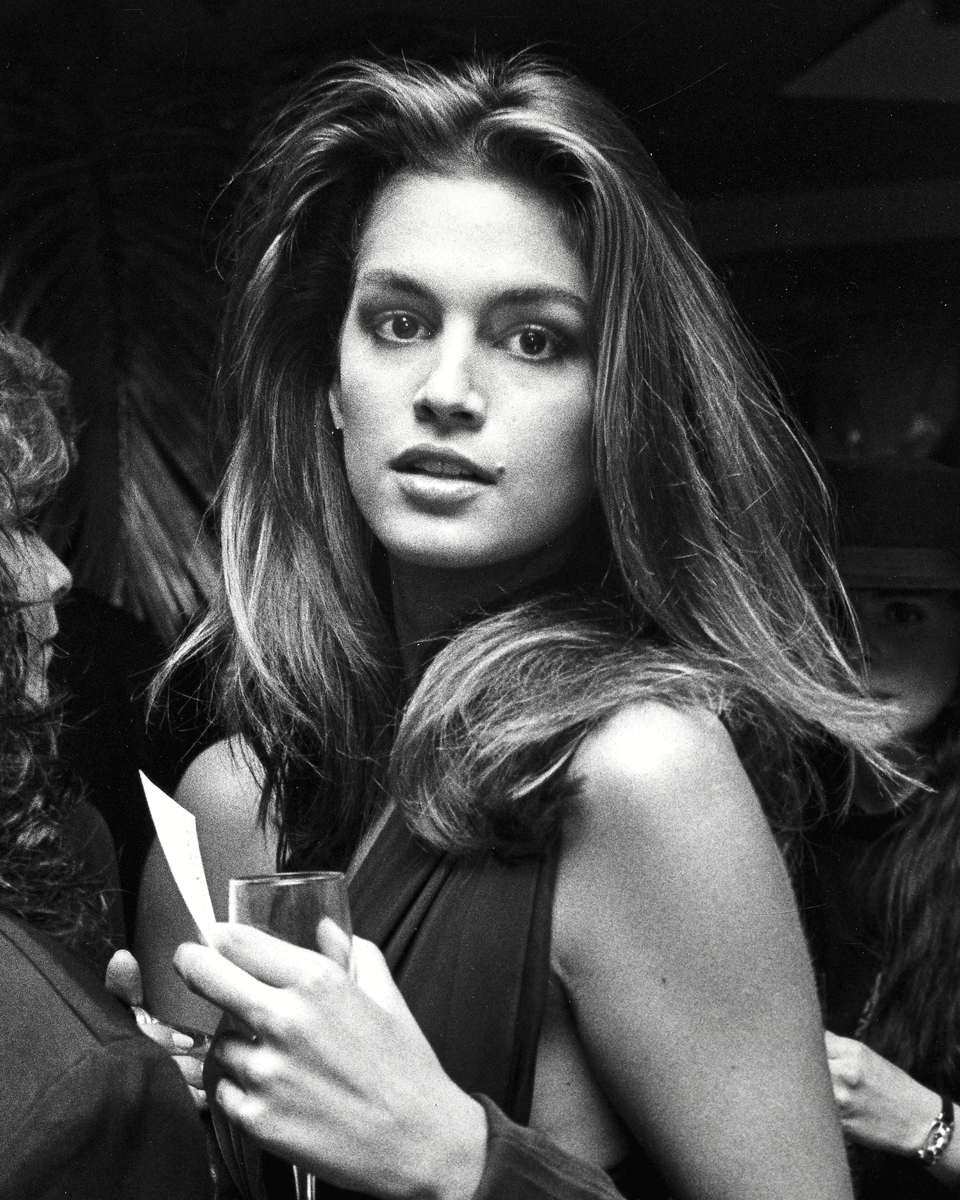 Can you imagine your mother bringing a supermodel home to have tea with you because you had a crush on her/him?!
[adunit mobile="RTK_wCZW"]
Can you imagine how shy poor William was when he got home and his lifelong crush was sat on his sofa?!
It shows the kind of person she was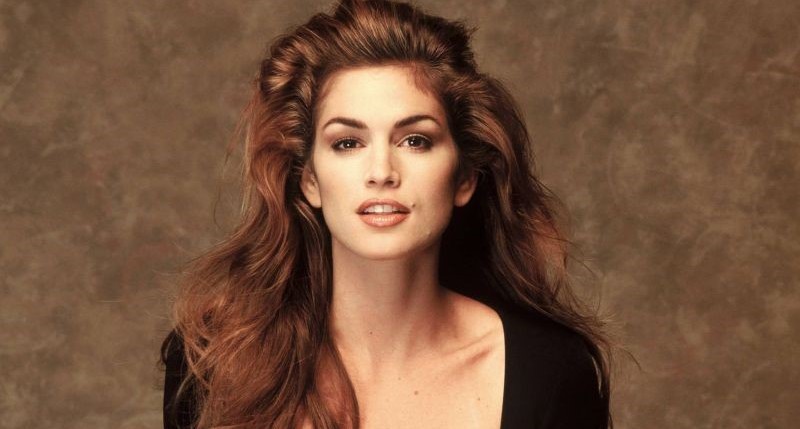 Below you will find out how Diana helped keep her sons grounded and respectable children.
[adunit mobile="RTK_z9hm"]
1. Diana's life lessons
Diana taught her sons life lessons, and that they were not anymore special than anyone else.
The Princess with Elton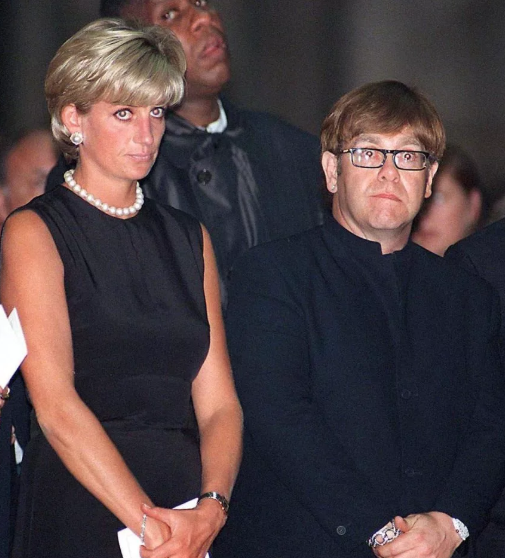 Diana once took her boys to a local pub. William noticed that they were being treated differently (better) than everyone else.
[adunit mobile="RTK_dVa8″]
"Mum, are we special?"
The young prince asked. "Certainly, not! And, don't you ever think that you're more special than anyone else," Diana responded.
Windswept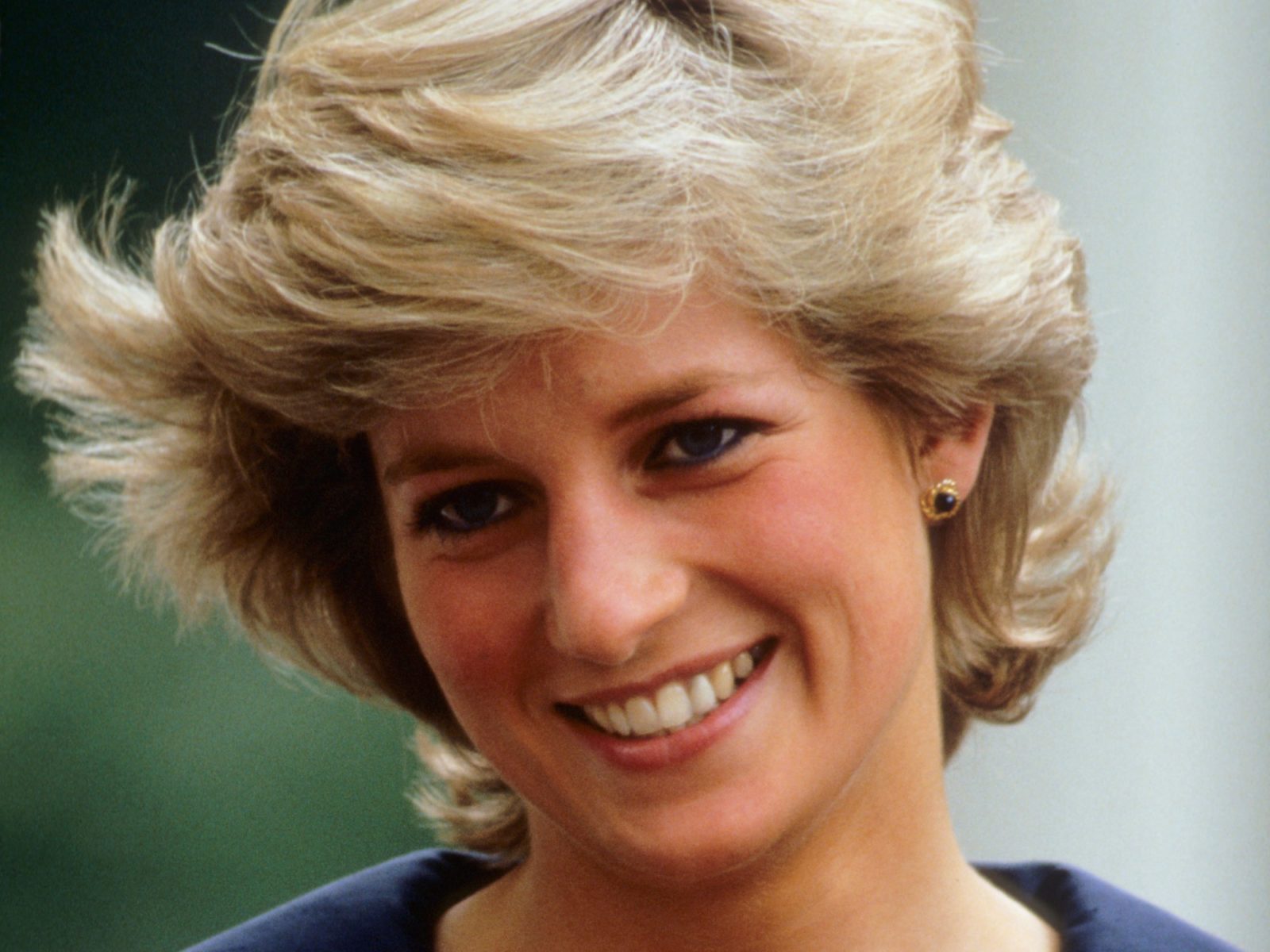 This type of attitude really resonated with the British and World public. Because despite the fact everybody knew they were special, Diana wouldn't let them act like it.
[adunit mobile="RTK_wCZW"]
This is why both William and Harry are so respectable and popular with the public today, as they were brought up correctly by a brilliant mother.
A trip to the shops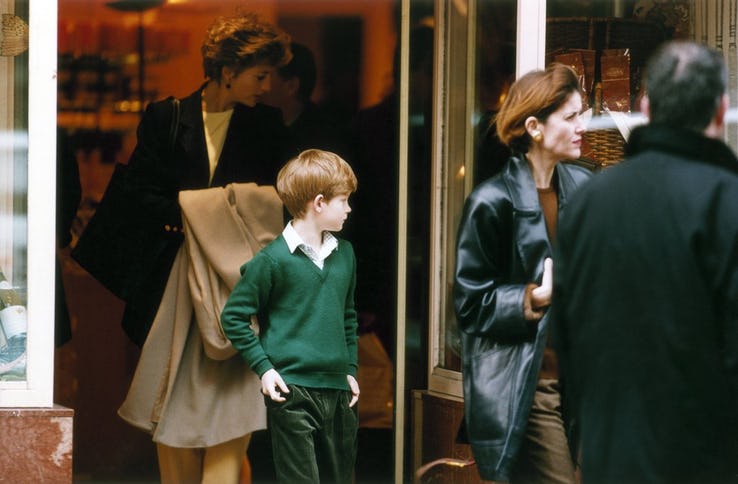 This is just the kind of woman Diana was. A remarkable woman who dressed well, looked good and was extremely kind, friendly and charitable!
[adunit mobile="RTK_z9hm"]
Rest in peace you beautiful woman!