Red Dwarf. One of the greatest comedy series of all time, and my personal favourite sitcom ever. I have followed the exploits and comedic adventures of Lister, Rimmer, Cat, Kryten and Holly from the very start.
February 2018 signifies Red Dwarf's 30th anniversary, which I won't deny is terrifying and makes me feel incredibly old, however it also gives me an excuse, if one were needed to share some amazing facts about the series with the rest of the world. Enjoy…
1. Patrick Stewart is a big fan of Red Dwarf, but when he first saw it he thought it was a rip off of Star Trek The Next Generation and was ready to call his lawyers. It was only when he realised he was laughing out loud that he saw how different and original Red Dwarf was!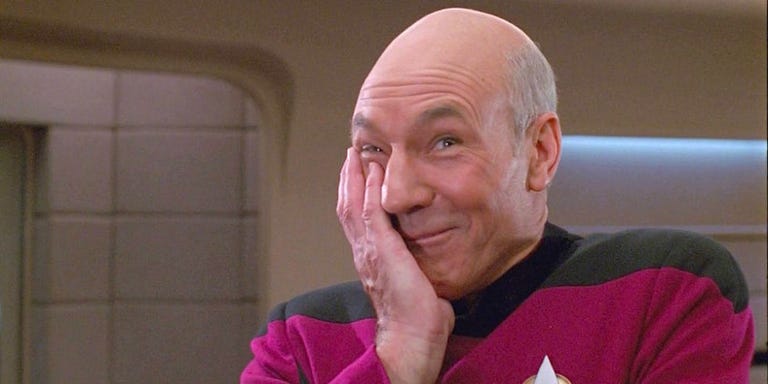 2. Hugh Laurie originally auditioned for the part of Lister – how different would the show have been if he had been successful?
3. The head of the BBC comedy, Gareth Gwenlan, fell out with the creators of Red Dwarf – Rob Grant and Doug Naylor – after saying that "you can't have a sitcom in space, there's no settee"! After this fallout, his surname was used as a term of abuse when Lister calls Kryten "a Gwenlan".
4. The production of the seventh series was delayed for three years after Craig Charles was arrested for rape (later acquitted and all charges quashed), Chris Barrie was starring in The Brittas Empire, and Rob Grant and Doug Naylor ended their close partnership.
5. Craig Charles and Danny John-Jules are the only two actors to have appeared in every episode since the beginning (or should that be The End??)
6. Holly's character was originally going to be just a voice over, until Norman Lovett complained and the producers relented and Holly was then shot to be a disembodied head on various computer screens around the ship.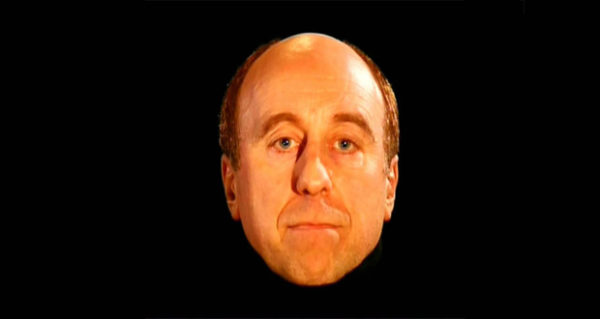 7. Inspiration for the Cat's character was a cross between James Brown, Little Richard, Richard Pryor and Cab Calloway. The Cat's alter-ego Duane Dibley was inspired by Jerry Lewis in The Nutty Professor.
8. Lister reveals he was left in a box as a baby under the pool table in The Aigburth Arms. This is a real pub in Liverpool that Rob Grant and Doug Naylor used to frequent when they were at university there.
9. Robert Llewellyn is the only actor from the UK series of Red Dwarf to have appeared in the failed US pilot of the series which is reportedly awful – I haven't been brave enough to watch it yet!
10. Robert Llewellyn has appeared in Red Dwarf four times without the Kryten make-up on in The Last Day, D.N.A, Dimension Jump and Back in The Red Part 2.
11. The Red Dwarf convention still takes place every year and is named after one of the most popular episodes, Dimension Jump. The cast appear there every year to meet the fans.
12. Series 7 is the only series of Red Dwarf not to have been filmed in front of a live studio audience to allow more freedom in the filming. This largely fell flat and the fans much prefer the format of the show being filmed in front of a live audience.
13. The outbreak of The Gulf War meant that the schedule of series 4 of Red Dwarf was altered so that the war-themed episode, Meltdown, was replaced by Camille as it was felt that Meltdown's anti-war message was inappropriate at the time.
14. Kryten was originally played by David Ross, who was offered the part when Kryten returned as a permanent character is series 3, but Ross was busy with a play, "A flea in her ear" and so the part was given to Robert Llewellyn, widely considered the superior Kryten by fans.
15. Rob Grant and Doug Naylor originally worked on a radio show, "Son of Cliche" in which there was a sketch, "Dave Hollins, Space Cadet" that Chris Barrie provided voices for. This is generally thought to be the main inspiration for what would become Red Dwarf.
16. In the Series 6 episode Psirens, Queen's Brian May was due to play guitar in a scene that showed only Lister's hands playing incredibly well, but couldn't film it at short notice. His wife, Anita Dobson of Eastenders fame, however was available and ended up getting cast in a cameo role in the episode as a result.
17. Ed Bye's (the director of Red Dwarf) wife appeared in the episode of Red Dwarf, "Timeslides" as Blaze Falconburger – you may recognise her as Ruby Wax!
18. In the later series of Red Dwarf, we were introduced to a race of characters known as GELFs so that the show could start to add more variety without having to turn to aliens. GELF stands for Genetically Engineered Life Form.
19. There have been many acronyms used in Red Dwarf, the funniest of which is probably the Committee for the Liberation and Integration of Terrifying Organisms and their Rehabilitation Into Society, which unfortunately spells C.L.I.T.O.R.I.S.
20. Marilyn Monroe is frequently referenced throughout the show and "appears" in Better Than Life, The Last Day and Meltdown.
21. At a convention in Seattle, Craig Charles and Robert Llewelly were asked what the word "Smeg" means. They crawled off the stage to avoid answering the question! If you don't know, then please look it up in a medical dictionary!
22. Ainsley Harriott appears as a guest star in the episode Emohawk: Polymorph 2 as a GELF. Harriott later got reunited with the Red Dwarf Crew in a special one-off edition of Can't Cook, Won't Cook which was cleverly retitled Can't Smeg, Won't Smeg.
23. The actor who was orignally cast to play Gandhi in Meltdown had to be recast as he was too frail to do the push ups required of him!
24. Norman Lovett originally auditioned for the part of Rimmer, and Chris Barrie auditioned for the role of Lister – Red Dwarf could have been very different.
25. In the UK the VHS Backwards was the only part of Red Dwarf rated as 15. This was initially thought to be because Polymorph contained a warning of how scary it was, but it was actually due to a conversation Lister and Rimmer have in Marooned about losing their virginity.
26. When BBC had a Red Dwarf themed night, the fans were asked to vote for their all time favourite episode. This was revealed to be "Back to Reality".
27. Series 1 was filmed in 1986 but not aired on TV until 1988.
28. Back to Reality had Timothy Spall of Auf Wiedersehen, Pet fame, guest-starring as an engineer when the lads wake up from their "video game" version of their lives.
29. Series 6 epsiode, Psirens, also had a big name guest star, with Professor Mamet being played by An American Werewolf in London's Jenny Agutter.
30. Series 6 is the only series of Red Dwarf in which the titular spaceship doesn't appear at all! It appears in flashback in Series 7 and is rebuilt at the end of the series.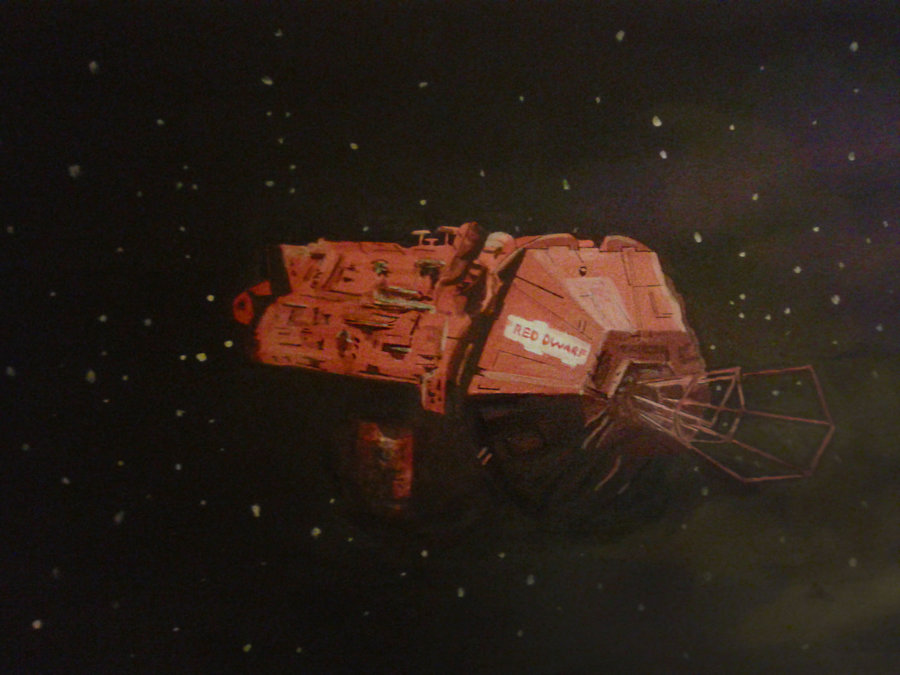 So do you feel educated in all things Red Dwarf? Did you learn new facts about the show, or are you a total Gimboid who already knew it all anyway? Let us know in the comments as always!