If the first Avengers movie was the groundbreaking one, the first comic book movie ever that constituted a superhero team-up, and Infinity War was the one that royally shook the franchise up, then Age of Ultron is something of an unloved middle child for the Avengers.
Age of Ultron, which opened in 2015 to middling reviews but hefty business, has since release been left largely forgotten in the wake of more impactful films like Civil War and Black Panther – some would say unjustly.
Age of Ultron might not have impacted much on the overall narrative of Marvel's Cinematic Universe, but it's still full of compelling elements.
There's writer-director Joss Whedon's customary snappy humour. There's a surprising romance between Banner and Romanoff and there's the addition of two new characters with super human powers.
Pietro and Wanda Maximoff AKA Quicksilver and the Scarlet Witch are the mutant twins introduced in Age of Ultron. Quicksilver has supersonic speed whereas the Scarlet Witch has telekinetic abilities.
Last but not least, there's a deliciously callous villain in James Spader's menacing Ultron. The expert roboticist and strategist who's mission is to destroy every human being on planet earth and start a new era of Robot.
Surprisingly, Ultron was originally created by the man himself, Tony Stark, as an artificial intelligence peacekeeping program. As you can probably guess, things didn't go to plan.
Here are 30 things you didn't know about Age of Ultron, a Marvel film that deserves another look.
30. Scarlett Johansson is pregnant throughout the movie
Scarlett Johansson's super-assassin Black Widow does her usual thing in Age of Ultron – namely take names and kick villainous ass. It's just what we expect.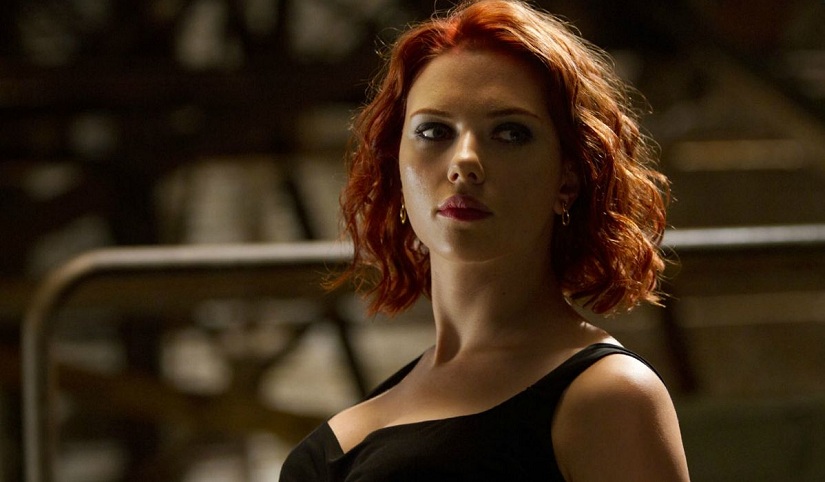 What makes this all the more incredible is that Johansson is actually pregnant throughout every one of her Ultron scenes.
[rtk_adunit_top]
Pregnant with her first child at the time of filming, Johansson still gave an outstanding performance. Chris Evans, who plays Captain America reported "I've never met a woman more happy pregnant than Scarlett,".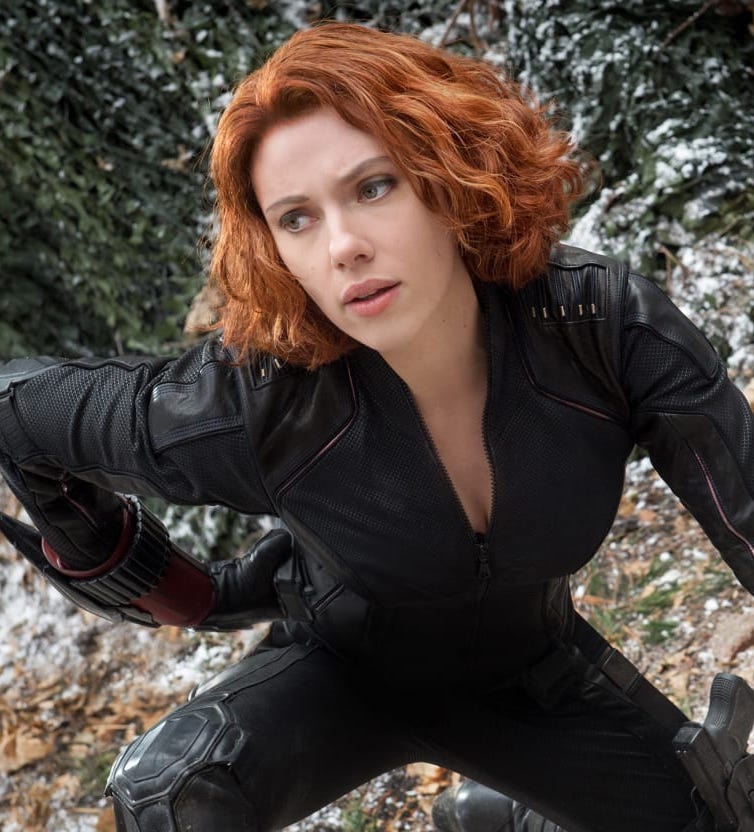 To get the Black Widow portion of the film in the can before a bump started to show, director Joss Whedon simply brought the filming of many of Johansson's scenes forward.
[rtk_adunit_middle]
Stunt doubles and CGI took care of the rest. Heidi Moneymaker, 37, has had us all fooled as Johansson's stunt double since the Black Widow's first appearance in Iron Man 2.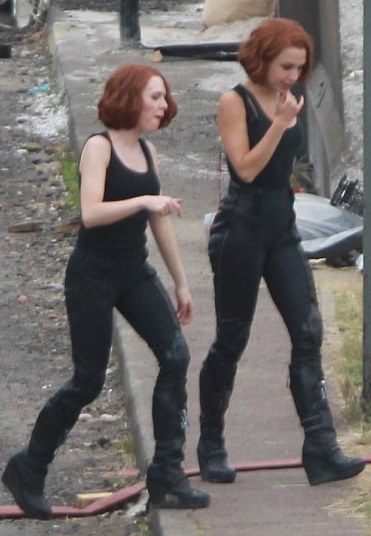 Johansson welcomed a healthy baby girl, Rose, with fiancé Romain Dauriac in 2014. Robert Downey commented "I know she's gonna be a great mom.".
[rtk_adunit_bottom]
29. Captain Marvel almost cameoed
Next year, Marvel will finally release its first movie headlined by a female superhero, but the character of Captain Marvel would have appeared a lot sooner if only Whedon had had his way.
Originally, Captain Marvel was set to appear at the end of Age of Ultron, introduced as a member of the New Avengers team.
[rtk_adunit_top]
The moment was scripted and Whedon shot visual effects plates for the sequence, but the idea was ultimately scrapped.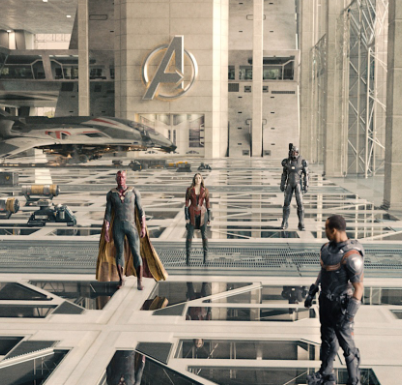 It was decided that Age of Ultron wasn't the right time to introduce Captian Marvel as they wanted the audience to get to know who the character was and how she came to be first.
[rtk_adunit_middle]
Scarlet Witch replaced Captain Marvel in those scenes. The newly cast character was accepted as the next member of the Avenger Assemble at the end of the film.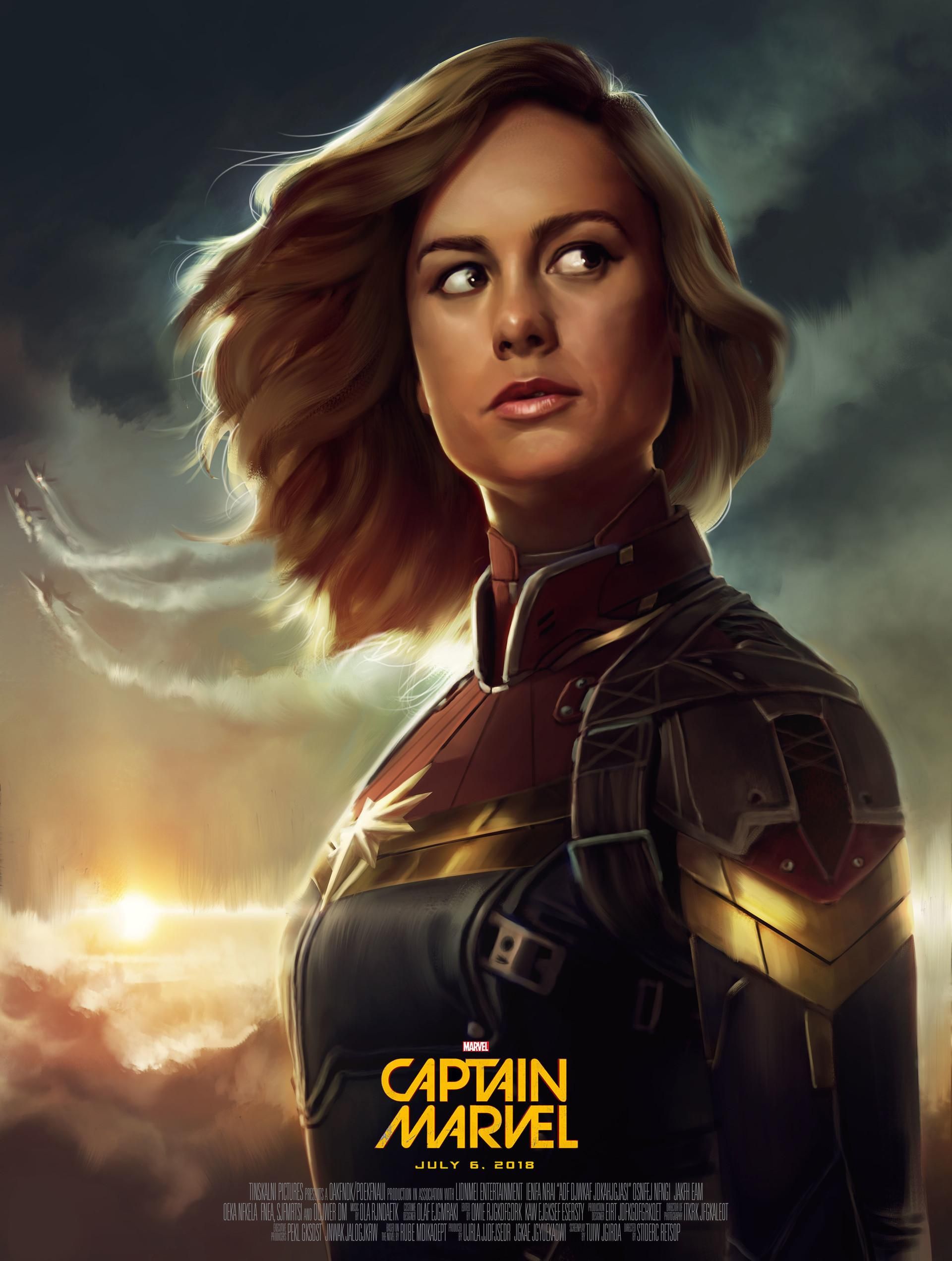 Captain Marvel is set for release in March 2019. Get your iceblasts and popcorn at the ready!
[rtk_adunit_bottom]
28. Whedon wanted Spider-Man, too
Joss Whedon clearly didn't think his hands were full enough when he was writing the gigantic Avengers: Age of Ultron, because Captain Marvel wasn't the only new character he wanted for the film.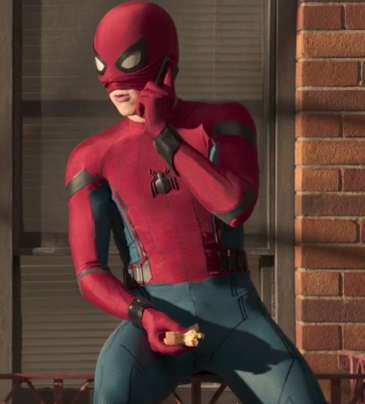 Like Captain Marvel, Spider-Man would have appeared right at the end of the film as one of the New Avengers.
[rtk_adunit_top]
Unfortunately, Marvel didn't get the rights to the character from Sony in time, so Spider-Man never made the cut.

Tom Holland's new Spider-Man would make his MCU debut in Civil War instead.
[rtk_adunit_middle]
Spider-Man's introduction in the film was pretty epic – capturing his charming, youthful wit perfectly.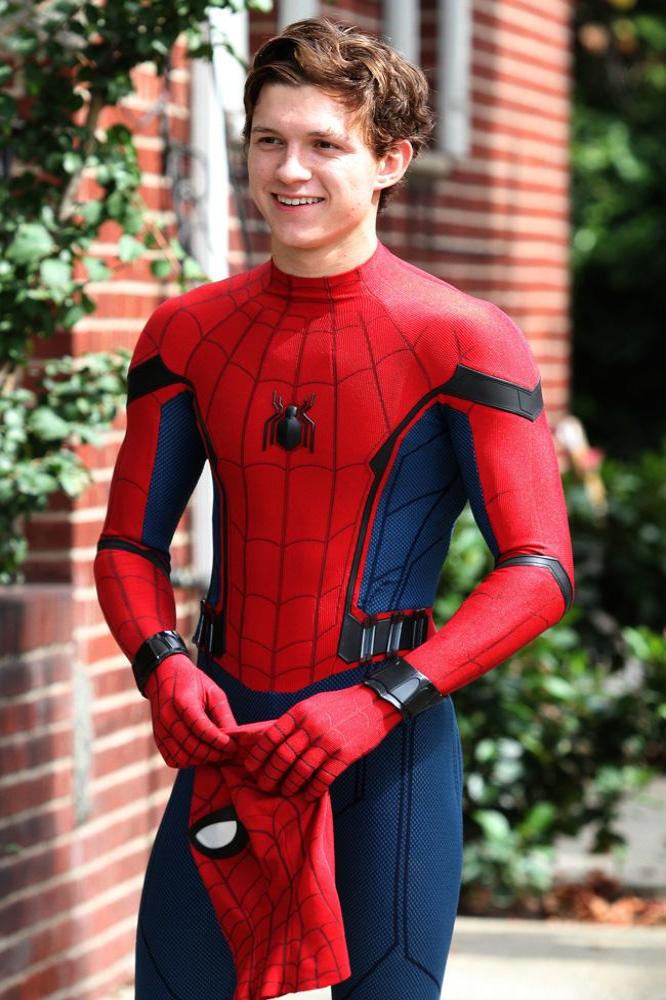 Although we are pretty gutted, as the the fan favourite would have been quite the teaser at the end of Age of Ultron!
[rtk_adunit_bottom]
27. Internet pranksters convinced fans that Spider-Man was in the movie anyway
Though Spider-Man was never going to be in Age of Ultron, some fans really, really wanted him there.

Naturally, internet pranksters decided to take advantage of that and stringed the hopeful fans all along.
[rtk_adunit_top]
Prior to the release of the film, a set photo circulated that purported to show Andrew Garfield on the Ultron set, clearly wearing his Spider-Man costume under a coat.
After the film was released, what appeared to be a cinema recording showed Spider-Man cameoing in an Ultron end credits scene.
[rtk_adunit_middle]
Both of these, though convincing, turned out to be fakes, but good enough that many fans became convinced Spider-Man was in the movie.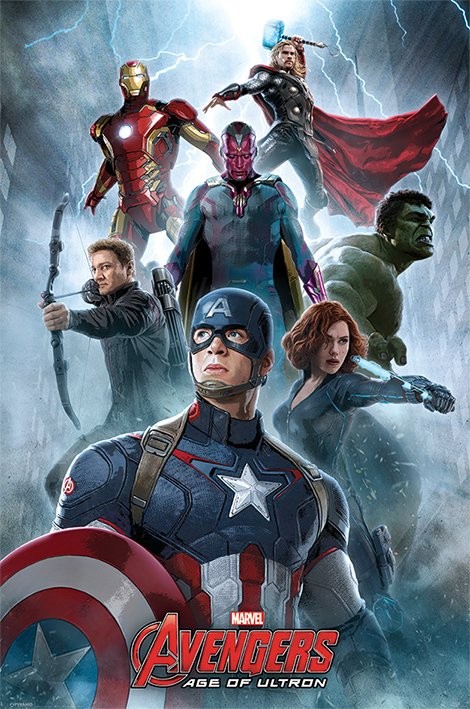 Has anyone ever thought who those people are that don't wait wait for the end credits? It's almost the best bit of every film!
[rtk_adunit_bottom]
26. One scene took almost a year to complete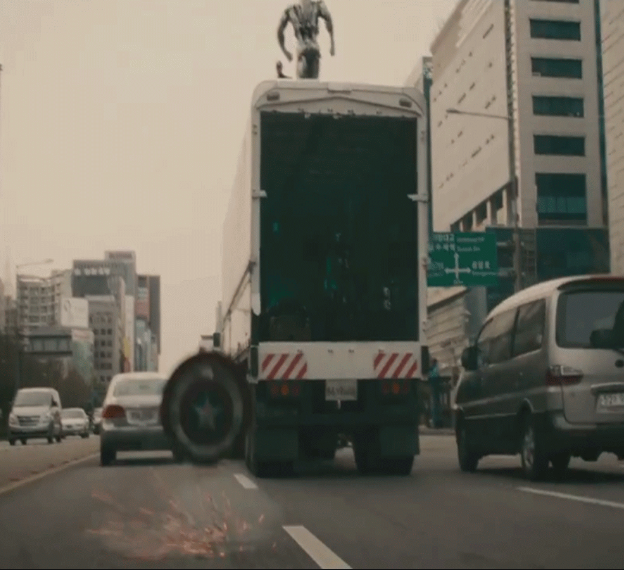 The truck attack scene in Age of Ultron, in which the villain uses his sentries to intercept and lift a truck high above Seoul, took a whole 360 days to animate.
[rtk_adunit_top]
This wasn't because the scene was particularly complex or because the effects team was being lazy.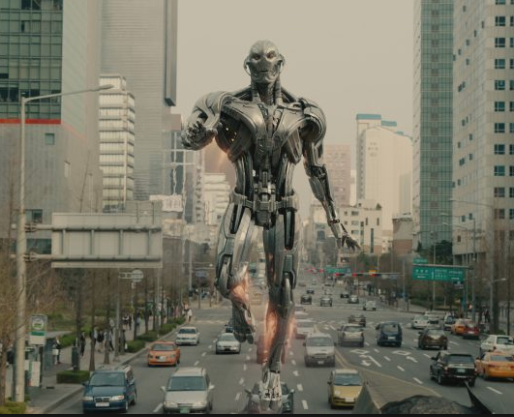 It was because there was just a single animator working on the scene. Now that's one big responsibility.
[rtk_adunit_middle]
The sole animator finally finished the unforgettable scene after almost a year of working on it.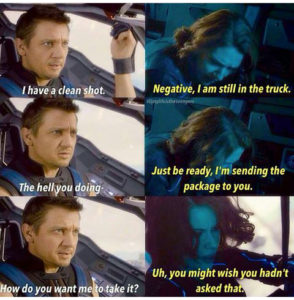 The MCU crew threw a party and gave him a bottle of champagne after all his hard effort.
[rtk_adunit_bottom]
25. Joss Whedon quit Avengers 3 and 4 because Ultron was so stressful
Joss Whedon was once seen as an important creative figurehead at Marvel.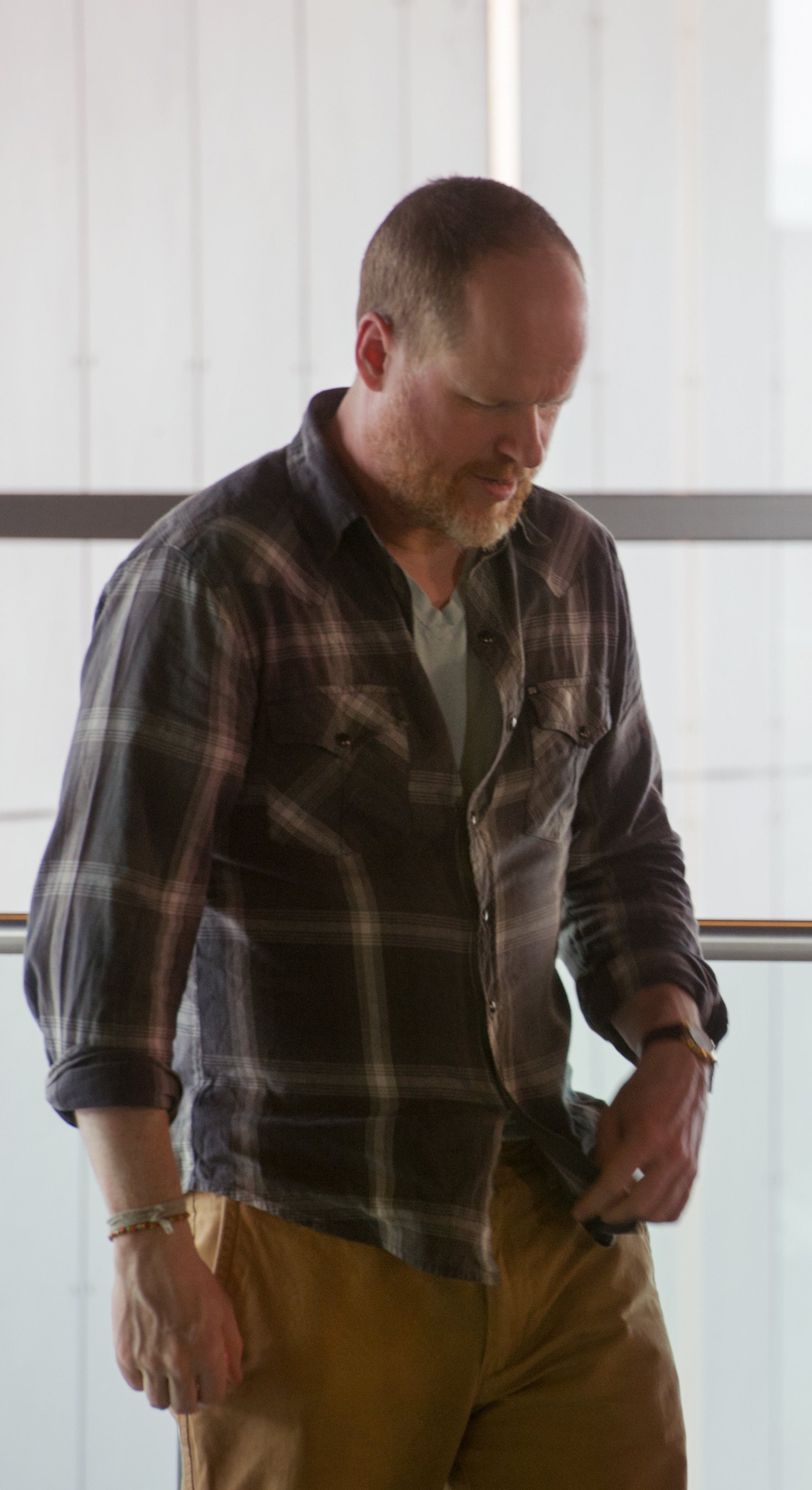 This was especially after his first Avengers film took the box office by storm, Joss Whedon was unsurprisingly hired to direct all future Avengers films as well, including the two Infinity War movies.
[rtk_adunit_top]
Whedon then surprised fans by making an abrupt departure from the franchise following the release of Age of Ultron.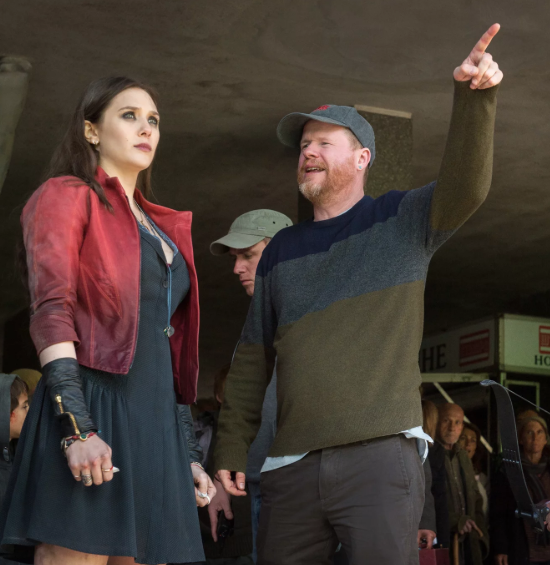 Age of Ultron itself, as it turns out, was the reason why Whedon decided to call it quits, citing the stress of marshalling such a grand and complicated production.
[rtk_adunit_middle]
Whedon called making the film "a nightmare", adding that the Avengers "really don't belong in the same room… These guys are just all over the place, and so it's tough."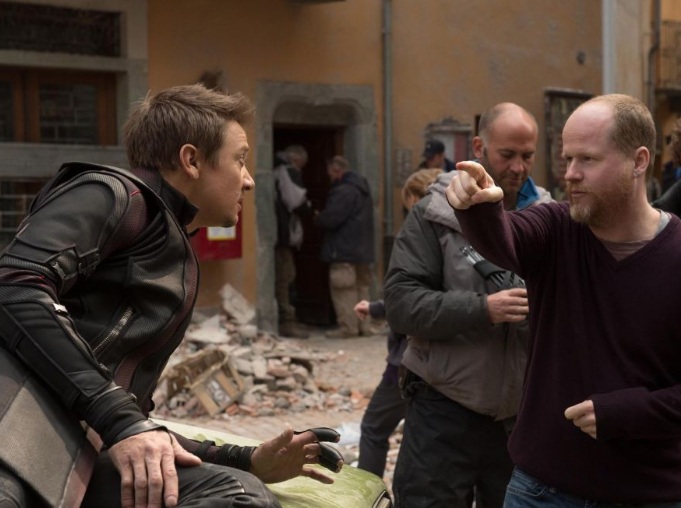 Here he is directing Hawkeye actor Jeremy Renner!
[rtk_adunit_bottom]
24. Lou Ferrigno voices the Hulk
From 1978 to 1982 – and then through films made in 1988, 1989 and 1990 – Lou Ferrigno played Bruce Banner's alter ego the Hulk for television.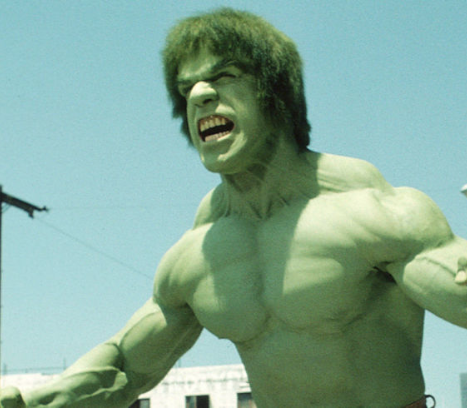 What Ferrigno probably didn't expect was that he'd be taking on the character again well into his 60s – or part of him, at least.
[rtk_adunit_top]
It wasn't his bulking physique that they needed for the film, even though he's still going strong in his 60s…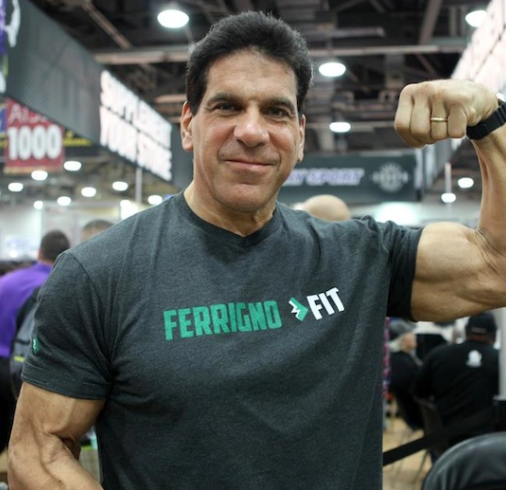 For Age of Ultron, original Hulk Ferrigno was brought in to lend Mark Ruffalo's new Hulk his vocals, while Ruffalo did the motion capture.
[rtk_adunit_middle]
We're pretty sure there is nothing wrong with Ruffalo's vocals, but two is always better than one.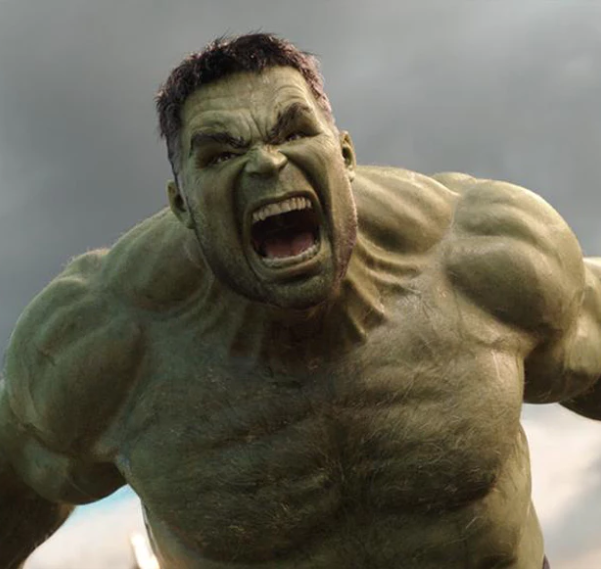 Together, both actors give an amazing performance to bring the Hulk to life!
[rtk_adunit_bottom]
23. Abomination was written out of the film
According to Tim Roth, who played Hulk's rival Abomination in 2008's The Incredible Hulk, his Marvel super-villain almost made it into Age of Ultron.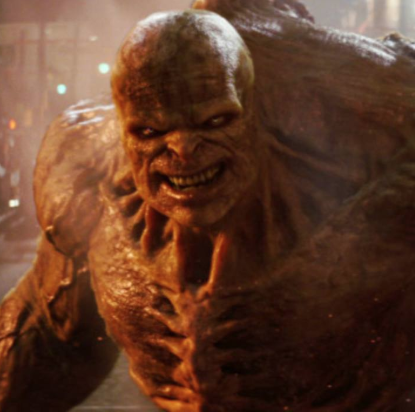 In a 2014 interview, Roth revealed that Abomination was in consideration as a secondary villain in the second Avengers movie.
[rtk_adunit_top]
"They were going to do it. They did do that. They were thinking, in The Avengers 2 or something."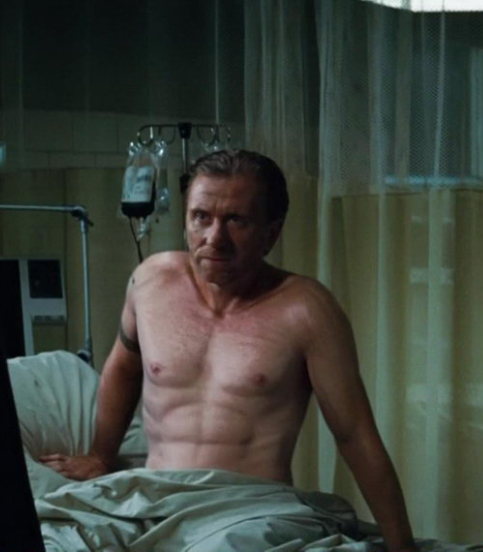 "There was a movie we could do that at one point, but way back when. It just kind of got swept under the carpet I guess. That would be hilarious."
[rtk_adunit_middle]
However, it was ultimately decided to write the character out of Ultron, and Roth has yet to make any further appearances in the MCU.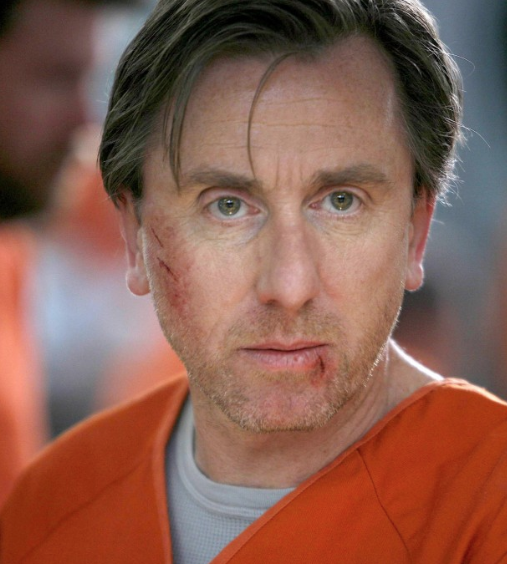 Considering the curveballs the MCU has offered thus far, there's every chance that Roth could still be receiving a call from Marvel in the next few years.
[rtk_adunit_bottom]
22. Tom Hiddleston's only scene was cut
If you think Age of Ultron is packed with characters now, you should have seen Whedon's original cut.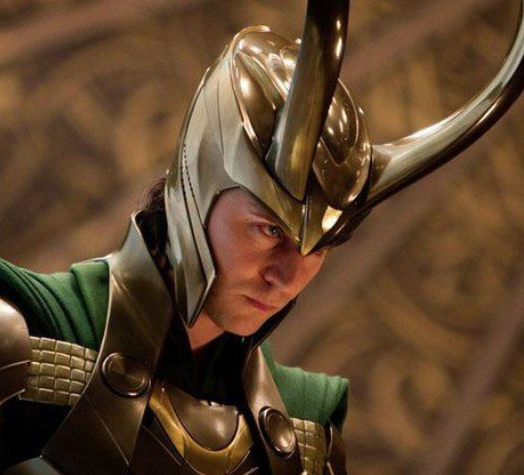 In the original, longer version of the film, it wasn't Idris Elba's Heimdall who troubled Thor in his mid-movie dream sequence.
[rtk_adunit_top]
Instead, appearing before Thor was Tom Hiddleston as Loki.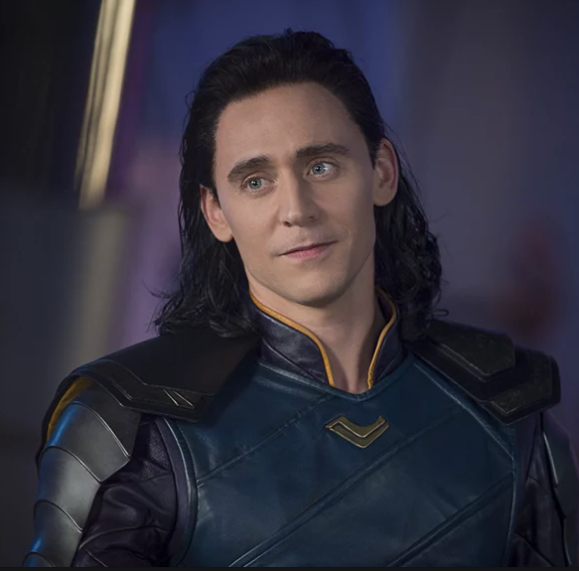 With the previous Avengers movie's main villain only making a cameo, however, Loki's Ultron role was found to confuse test audiences.
[rtk_adunit_middle]
As such, and to our disappointment (because we love him so much) the character was cut.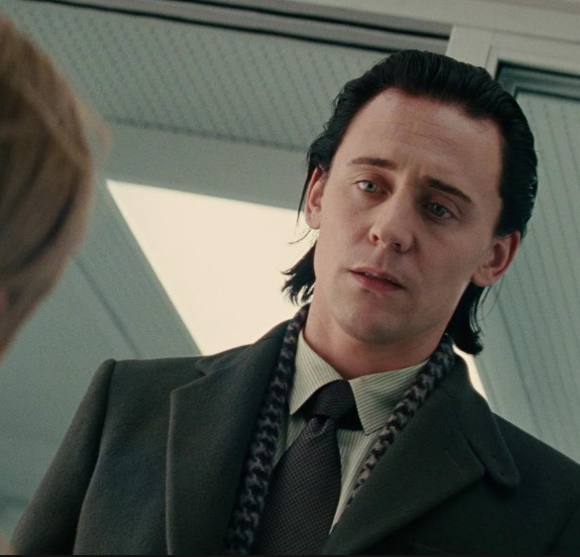 His absence wasn't for long, however, and he soon turned up again in Thor: Ragnarok and Avengers: Infinity Wars.
[rtk_adunit_bottom]
21. Whedon wanted Saoirse Ronan for Scarlet Witch
Before he cast Elizabeth Olsen in the part, Joss Whedon wanted another actress entirely to play Scarlet Witch.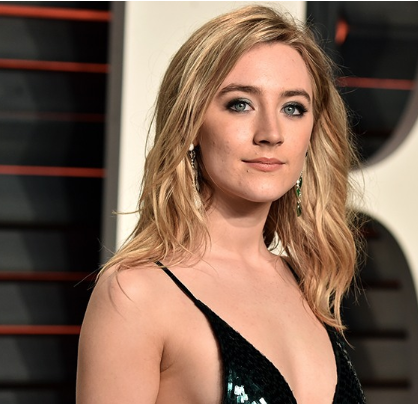 Oscar-nominated Irish actress Saoirse Ronan, of Ladybird and Brooklyn fame, was Whedon's first choice for Wanda Maximoff.
[rtk_adunit_top]
It initially seemed like Ronan might take the part, too, telling reporters in 2013…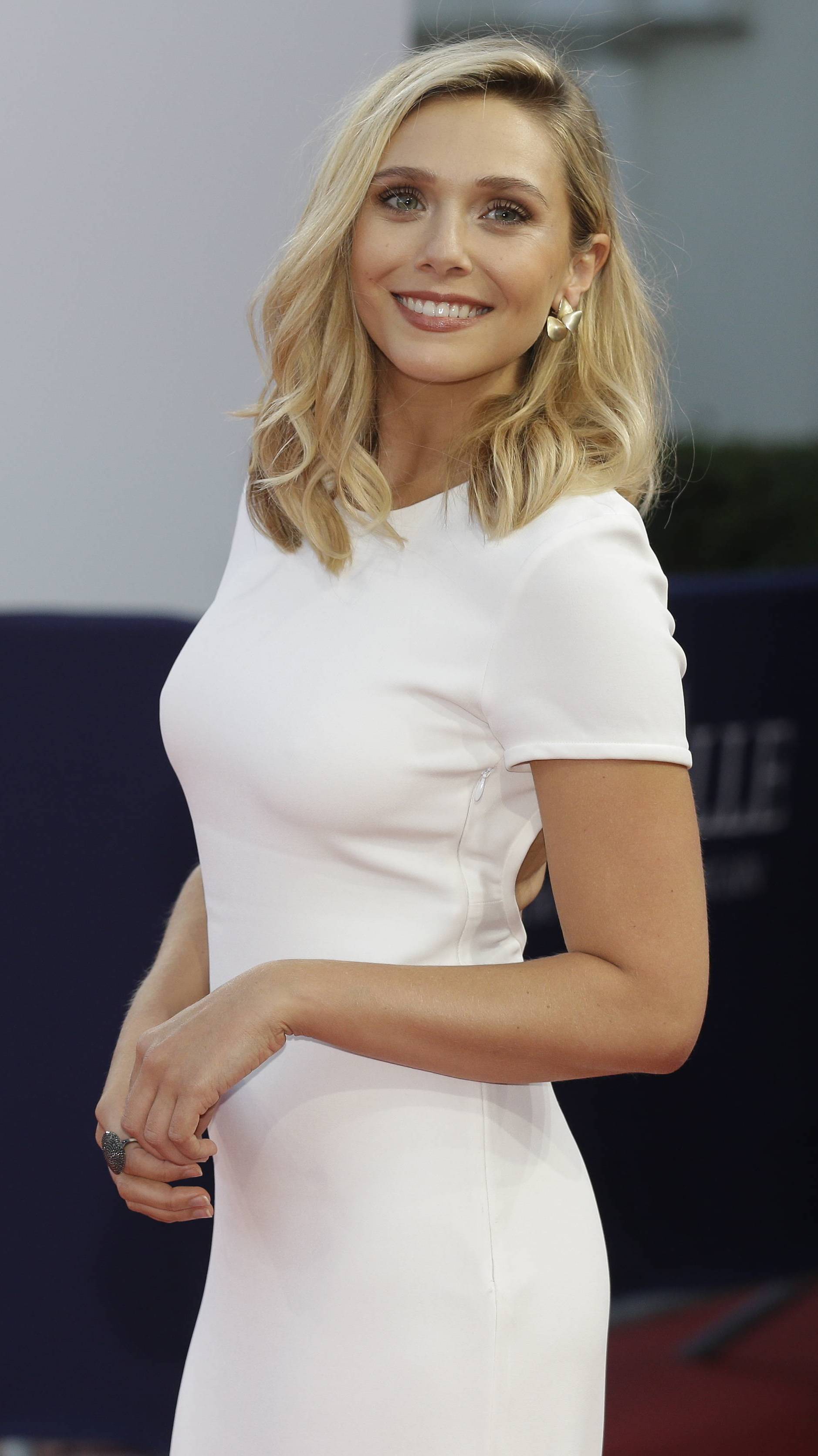 "I love Joss and I love those films, and I love his handle on them and how he portrayed these kinds of superheroes".
[rtk_adunit_middle]
Ronan ultimately passed on the role, however, and the part went to Olsen.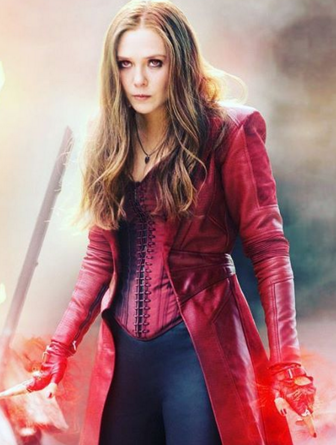 This seemed somewhat appropriate considering Olsen already had a shorthand with on-screen Marvel brother Aaron Taylor-Johnson, after they appeared in Godzilla together.
[rtk_adunit_bottom]
20. The film was inspired by Frankenstein
Prior to the release of Age of Ultron, Joss Whedon revealed that his latest superhero project had lofty inspirations.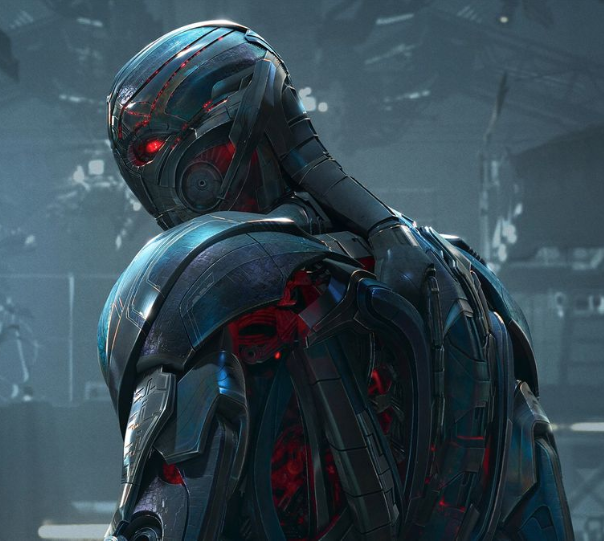 He said the film had been influenced by some classic literature, which you know to be a proven recipe for success.
[rtk_adunit_top]
One source was Mary Shelley, with her most famous horror story providing the inspiration for Ultron himself.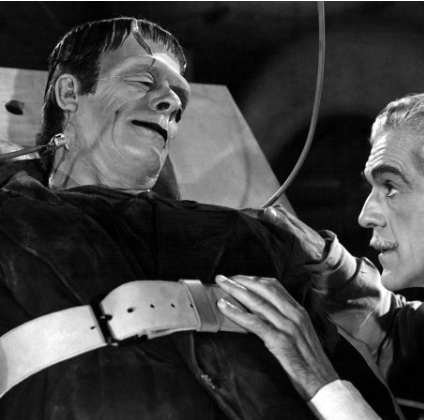 Whedon called Age of Ultron "our new Frankenstein myth."
[rtk_adunit_middle]
In the intervention, Tony Stark plays Dr Frankenstein and Ultron acts as the tragic, tortured Creature, seeking to destroy his creator.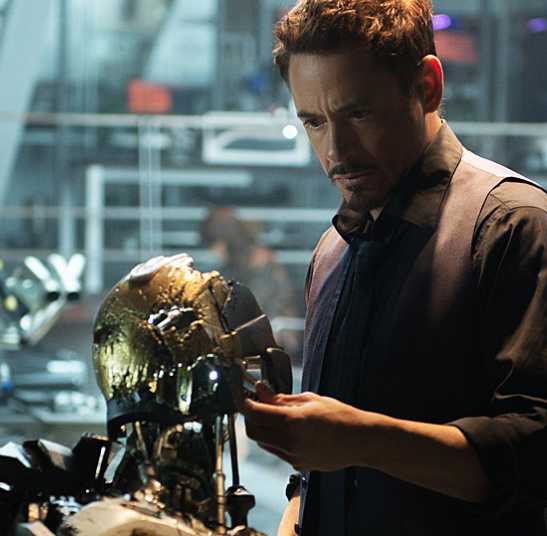 We're sure Shelley would be proud that her creation is being honoured even to this day.
[rtk_adunit_bottom]
19. Whedon only ever wanted one actor to play Ultron
Though big budget blockbusters like Age of Ultron typically go through a lengthy casting process, Joss Whedon only ever had one actor in mind to play his film's primary antagonist.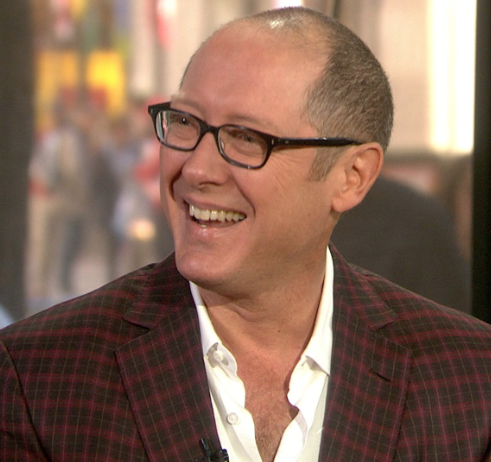 James Spader, star of films like Sex, Lies and Videotape and Stargate, was always Whedon's "first and only choice".
[rtk_adunit_top]
Spader, as it turned out, was the right choice. After his first take on his very first day on-set, the cast were so impressed by Spader that they spontaneously broke into applause.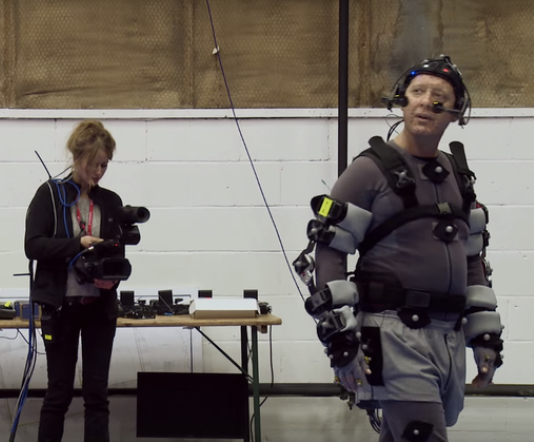 Talking of Spader's performance, Whedon said:
[rtk_adunit_middle]
"He has that voice, that very terrifying 'I own everything' maleficent evil voice and then suddenly get very peevish about something."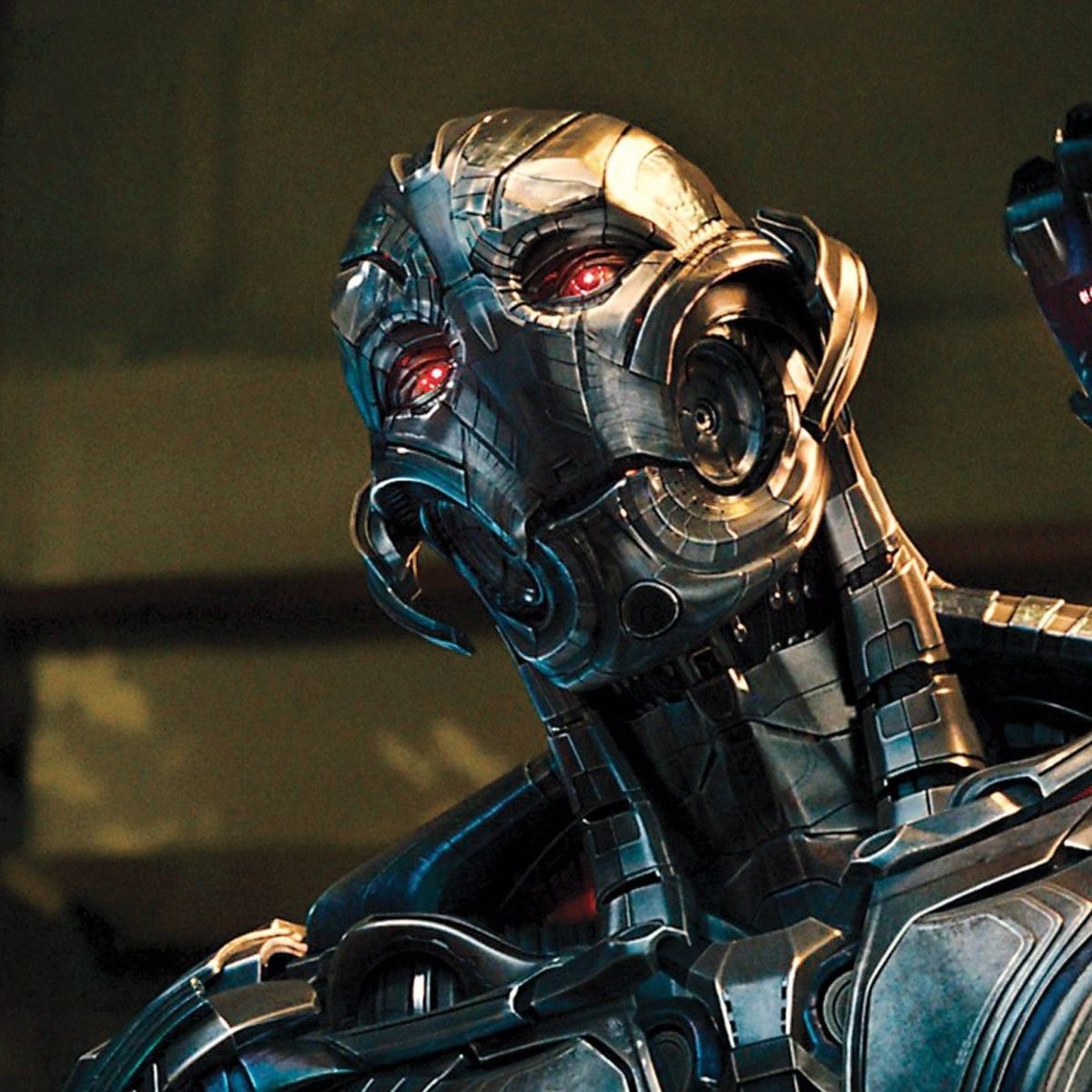 "He can go from very intense to very comedic, and get there on a dime beautifully."
[rtk_adunit_bottom]
18. Age of Ultron legally couldn't refer to Quicksilver as a mutant
In 2014, X-Men: Days of Future Past introduced the character of Quicksilver to X-Men movie fans for the first time.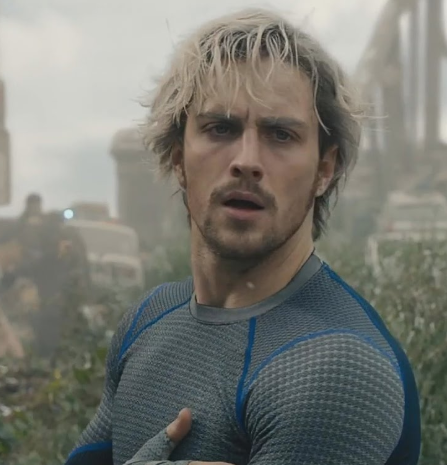 A year later, Avengers: Age of Ultron would also bring Quicksilver into the mix for the MCU.
[rtk_adunit_top]
Naturally, two rival superhero franchises sharing a character caused a bit of a headache for their respective studios.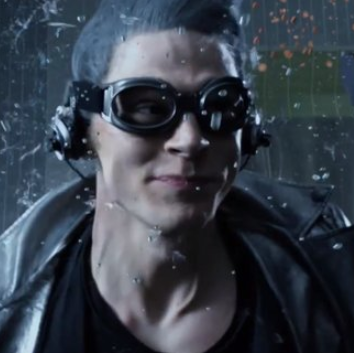 The only thing that made it possible for the same character to appear in two films from two distinct superhero movie universes was a written agreement between Marvel Studios and 20th Century Fox, who own the rights to Marvel's X-Men characters including Quicksilver, also an Avengers hero.
[rtk_adunit_middle]
The agreement stipulated that, legally, the MCU could feature Quicksilver as long as he wasn't referred to as a mutant, a member of the X-Men or the son of Magneto.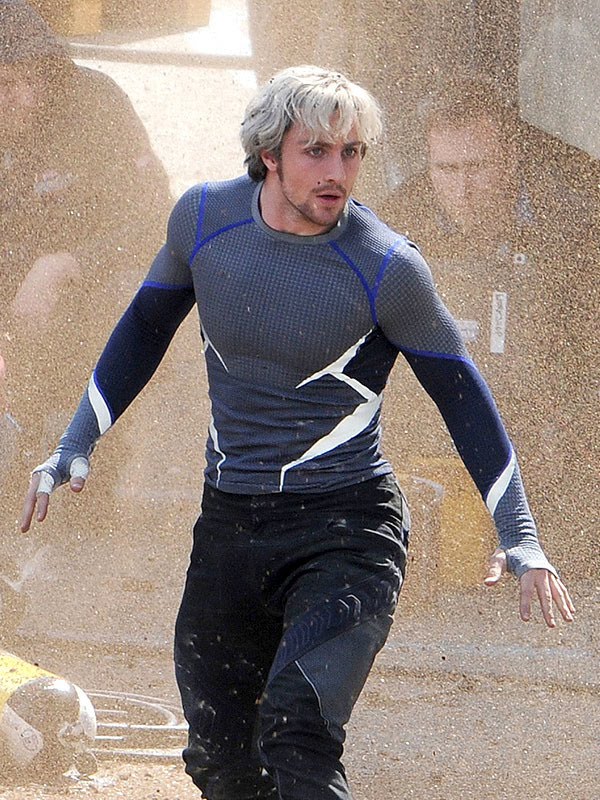 Similarly, no X-Men film would be allowed to reference Quicksilver's Avengers membership.
[rtk_adunit_bottom]
17. The film's trailer broke a record
It was inevitable that the trailer for the sequel to one of the most successful films of all time was going to be popular.
Perhaps not even Marvel, however, anticipated just how popular the Age of Ultron teaser would be.
[rtk_adunit_top]
On 22 October, 2014, Marvel released the first trailer for Age of Ultron. Within 24 hours, it had reached 35 million views.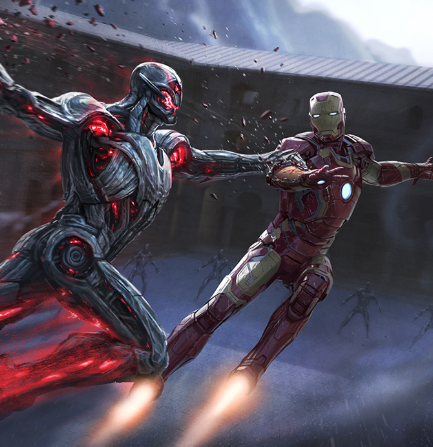 Such was the speed of the Ultron trailer's success, it broke a record.
[rtk_adunit_middle]
Ultron securing the attention of so many eyes in its first day meant it broke the previous 24-hour record.
This was held by none other than Iron Man 3, meaning Marvel, with Ultron, broke Marvel's own personal best.
[rtk_adunit_bottom]
16. Tony Stark wasn't originally Ultron's creator
In Age of Ultron, Tony, fulfilling the role of Dr Frankenstein, is the one who creates Ultron using his technological prowess.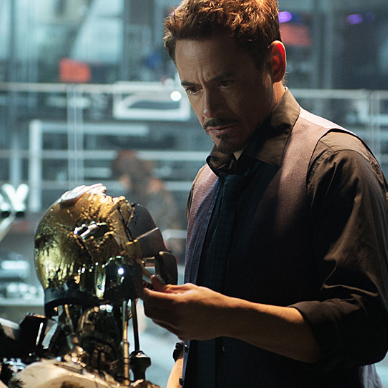 Tony wasn't the mastermind in earlier drafts, however.
[rtk_adunit_top]
In earlier versions of the film, Ultron was instead created by a US government seeking to rid themselves and the world for any need for the Avengers.
The Avengers then proved their worth by destroying this government creation once it turned evil.
[rtk_adunit_middle]
Things could have been even more different if Whedon had dipped into Marvel lore, instead making Hank Pym – the inventor of Ultron in the comics – creator.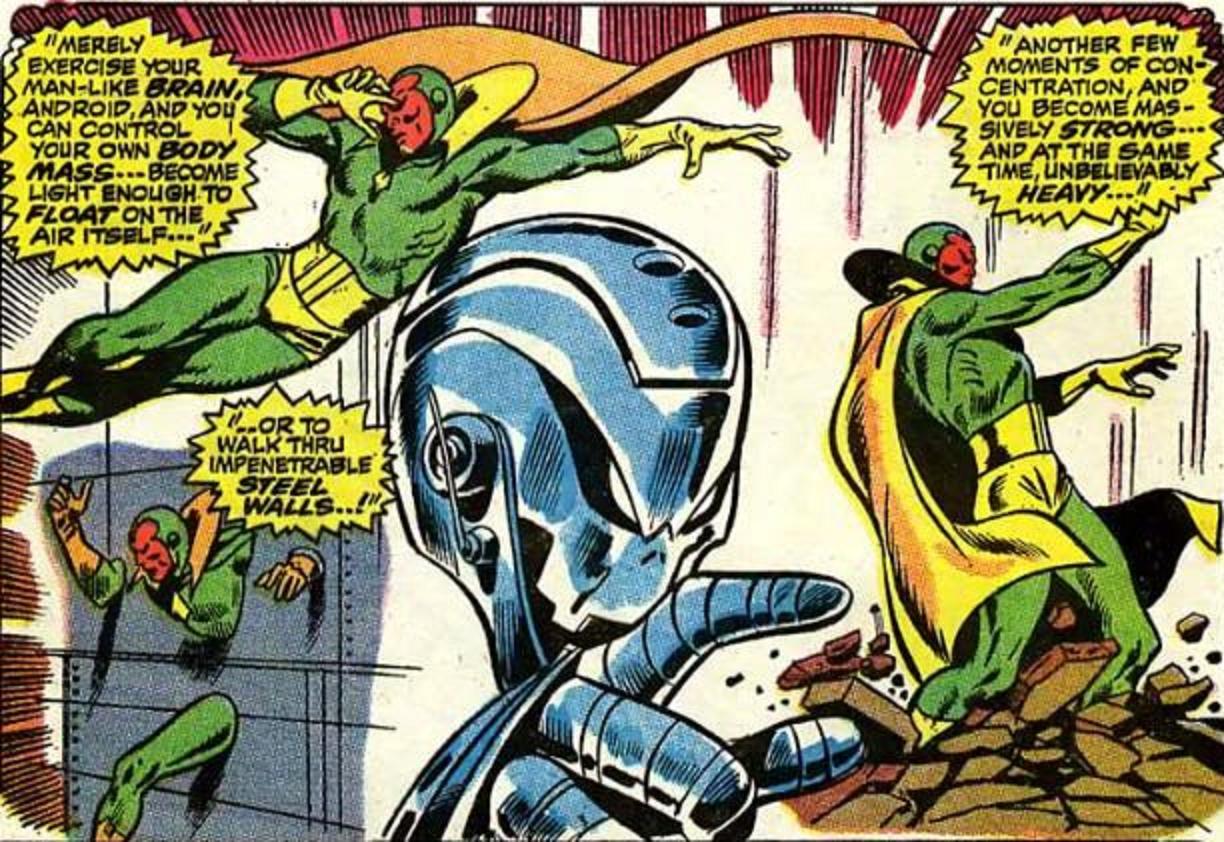 So between Whedon and the comics, someone needs to agree on the true creator of Ultron.
[rtk_adunit_bottom]
15. Andy Serkis did a lot more behind-the-scenes
Andy Serkis' appearance as arms dealer Ulysses Klaue in Ultron is pretty short.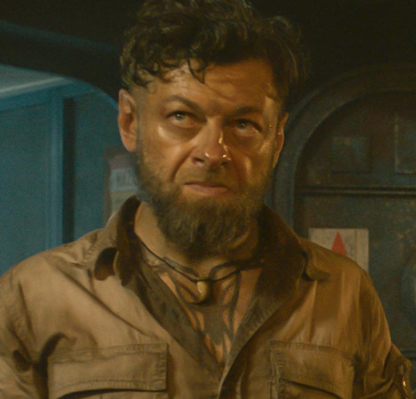 So short that Serkis himself considers his contribution to the film to be starring in little more than a cameo.
[rtk_adunit_top]
This is false modesty, however: Serkis might not appear to be doing much on-screen, but behind the scenes the actor and motion capture guru was doing a whole lot more.
This included assisting with development on the characters of Hulk and Ultron.
[rtk_adunit_middle]
Serkis and his motion capture production company, The Imaginarium, actually helped to develop new mo-cap techniques just for the film.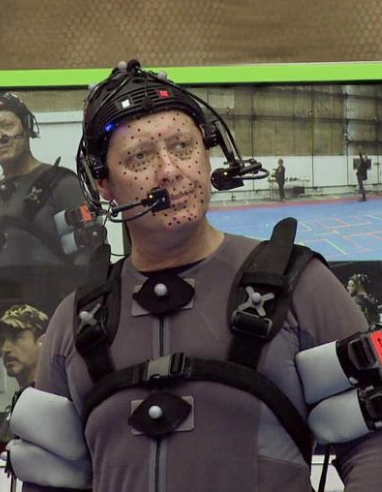 So even though his actual screen time may have been brief, he contributed a lot more to the film than you might think.
[rtk_adunit_bottom]
14. There's a reference to Ant-Man and the Wasp
Before Ant-Man and the Wasp, and even before Ant-Man, Avengers: Age of Ultron was making references to that side of the universe.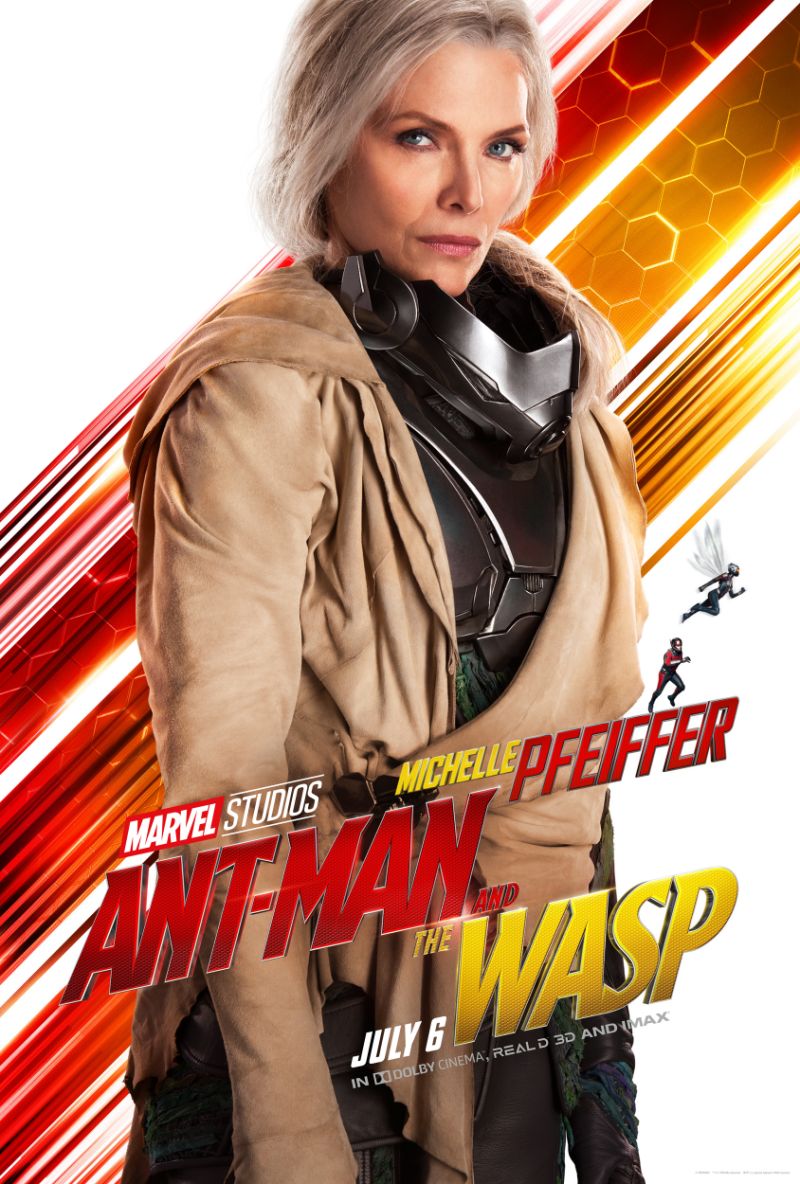 Janet Van Dyne, aka the original Wasp, specifically gets a nod.
[rtk_adunit_top]
Around an hour 30 into the film, Tony is selecting AI partner drives; he goes for one marked 'FRIDAY.'
However, in the same shot we can just about see a drive labelled 'JOCASTA'.
[rtk_adunit_middle]
In the comics, JOCASTA was an AI created by Ultron, made in the likeness of Janet Van Dyne.
Van Dyne has since been played by Michelle Pfeiffer, in this year's Ant-Man and the Wasp.
[rtk_adunit_bottom]
13. Stan Lee's Ultron cameo was his personal favourite
As cameos go, Stan Lee's appearance in Age of Ultron is a doozy.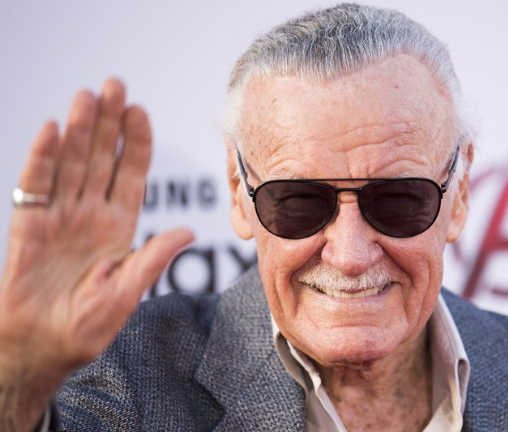 Lee features at Thor's party, as a WWII veteran boasting he can take whatever discombobulating Asgardian shot Thor is having, before being carried out of the scene seconds later slurring "excelsior!"
[rtk_adunit_top]
The cameo makes reference to Lee's own WWII service – he signed up in 1942, and was involved in training and writing for the army during the war.
That Lee got to reference his WWII past isn't the reason this cameo was his favourite, however.
[rtk_adunit_middle]
The Ultron cameo was the Marvel legend's favourite because, as he said, "it's the only one I did that has two scenes". Ever the publicity-seeker.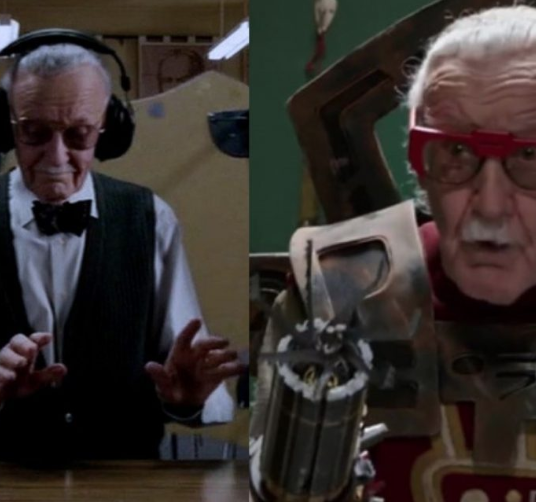 Before his untimely passing, Stan Lee made a cameo appearance in every single Marvel Studios film.
[rtk_adunit_bottom]
12. Scarlet Witch and Quicksilver have a secretly icky relationship
Scarlet Witch and Quicksilver, aka Wanda and Pietro Maximoff, might be brother and sister…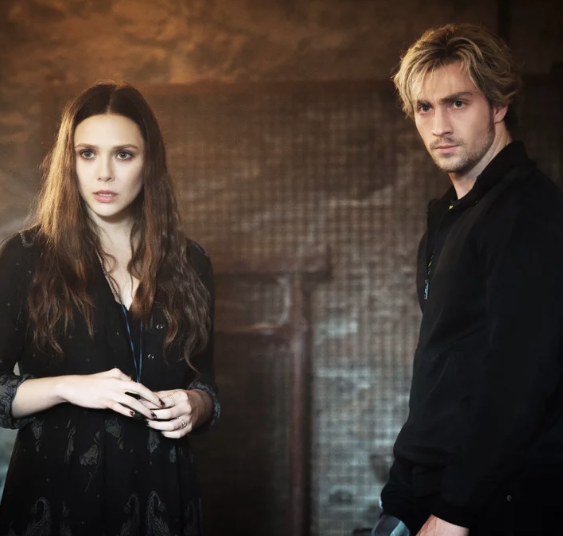 …but for Elizabeth Olsen and Aaron Taylor-Johnson there might have been something more sinister going on behind-the-scenes.
[rtk_adunit_top]
As out-there as it sounds, in the comics, the Maximoffs notoriously had an incestuous relationship.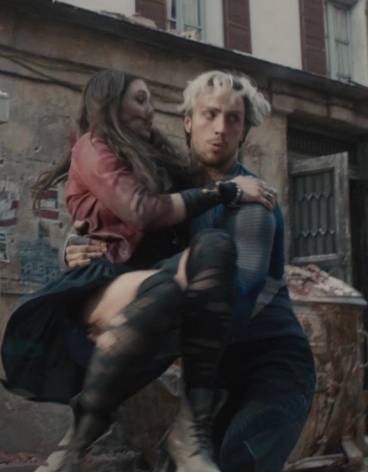 This is something that Olsen and Taylor-Johnson wanted to allude to in Age of Ultron.
[rtk_adunit_middle]
Says Olsen: "Every time you see an image of them, they're always holding each other's hand and looking over each other's shoulder.
They're always so close, it's almost uncomfortable. Aaron and I have been playing a little bit with those kinds of images just for ourselves."
[rtk_adunit_bottom]
11. The cast didn't know what the film was about when they signed up
The purportedly difficult and constantly adapting production of Ultron didn't just leave writer-director Joss Whedon confused; his actors weren't always sure what was going on either.
[rtk_adunit_top]
Some members of the cast, including Chris Hemsworth and Cobie Smulders, had no idea who Ultron even was when they climbed on board Whedon's film.
The age of who? (Of course, this information was all available in the comics)
[rtk_adunit_middle]
Others, including Chris Evans, have admitted that not only did they not know what the plot was – they didn't even know the title of the film until it was announced at Comic-Con.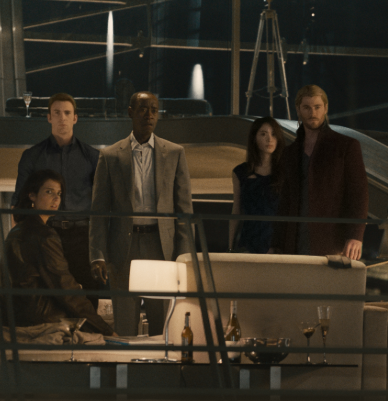 As such, many of the cast found out at the came time us mere members of the public did.
[rtk_adunit_bottom]
10. Vision and Dr Selvig have a sweet real-life connection
They don't share any screen time in the film, but there's a connection between Vision and Dr Selvig.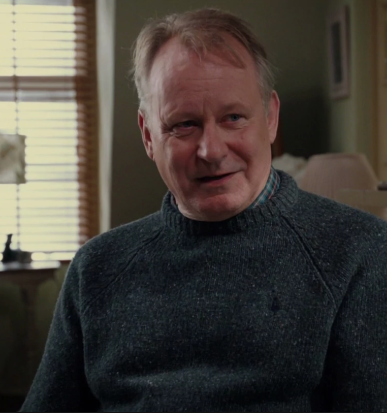 Well, that is at least, between Vision and Selvig actors Paul Bettany and Stellan Skarsgard.
[rtk_adunit_top]
In real life, Bettany and Skarsgard are close friends, having met on the film Kiss Kiss (Bang Bang) all the way back in 2000.
Here's something Paul Bettany said about Skarsgard in 2004: "In the absence of Jesus, he's a very close second."
[rtk_adunit_middle]
Bettany and Skarsgard are so close that Bettany's son with wife Jennifer Connelly is named Stellan, after Skarsgard.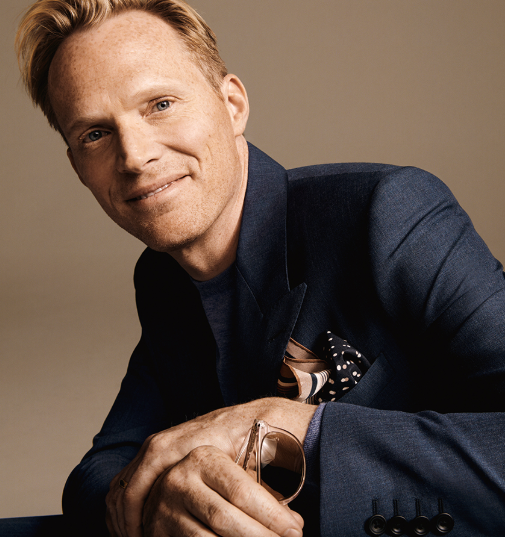 If that's not a nod at how close they are, then we don't know what is.
[rtk_adunit_bottom]
9. Elizabeth Olsen and Aaron Taylor-Johnson read a serious amount of comics in preparation
Elizabeth Olsen and Aaron Taylor-Johnson didn't sign on to Age of Ultron for a lark.
The pair put some serious time in with the Marvel comics back catalogue in order to prepare for their roles.
[rtk_adunit_top]
They were told that it was the Marvel Ultimates series was where Joss Whedon got his inspiration.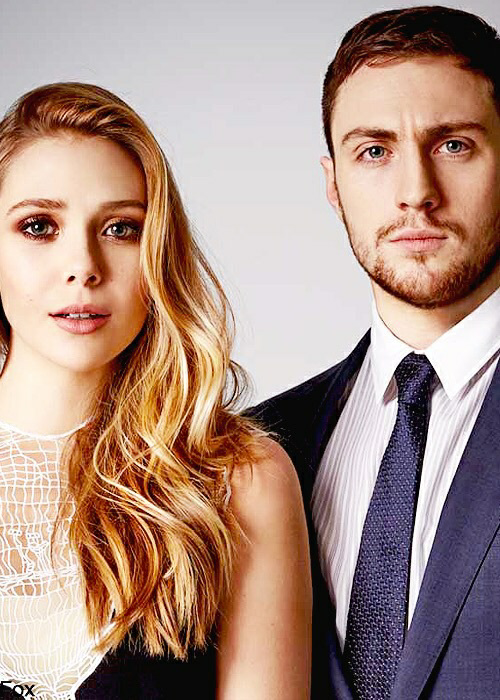 That is, his inspiration for his take on Scarlet Witch and Quicksilver.
[rtk_adunit_middle]
As such, Olsen and Taylor-Johnson decided to read every issue as research.
It was in these Ultimates comics, written between 2002 and 2014, that the pair got the idea to hint at a secret relationship between the super-siblings.
[rtk_adunit_bottom]
8. Jeremy Renner wanted Hawkeye to be killed before the movie began
After the first Avengers more or less sidelined him in favour of more famous characters like Captain America and Iron Man, it was a surprise to see Hawkeye's role boosted in Age of Ultron.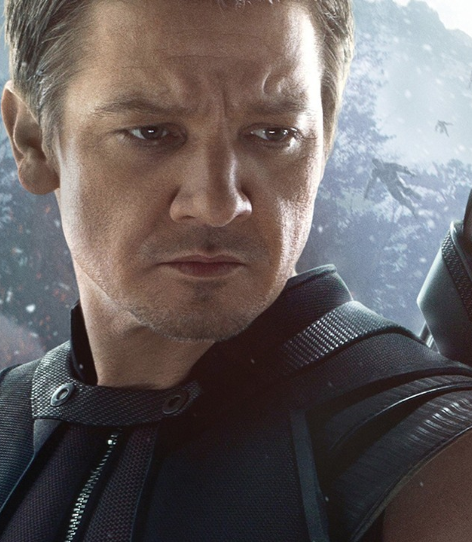 In part, Whedon was encouraged to give Hawkeye more to do because Jeremy Renner had such a miserable time on the first Avengers movie.
[rtk_adunit_top]
Renner was so disappointed by his part in Avengers Assemble that he would constantly encourage Whedon to kill the character off.
In Ultron, as a result, Hawkeye plays a more central role.
[rtk_adunit_middle]
He's also the only main character not to succumb to mind control from Scarlet Witch.
This was Whedon's response to Renner being so displeased that Hawkeye spent much of the first Avengers zombified under Loki's influence.
[rtk_adunit_bottom]
7. Cap attempting to lift Thor's hammer is a nod to the comics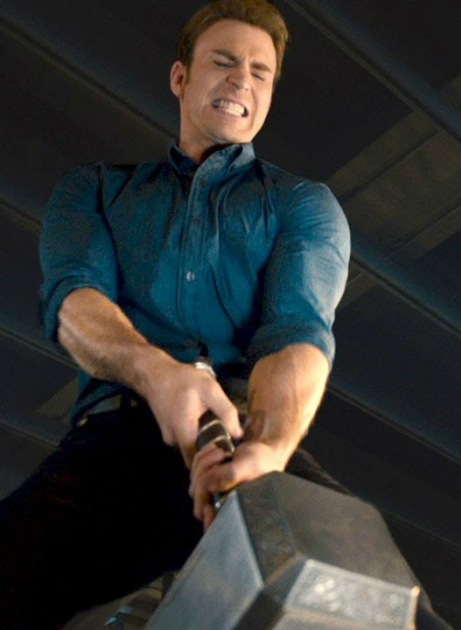 In one of the funniest moments of the entire Marvel movie series, an early Age of Ultron scene finds the Avengers attempting to lift Mjolnir.
[rtk_adunit_top]
This is the hammer which apparently only Thor is capable – and worthy – of lifting.
Nobody, not even a rocket-propelled Tony, can budge the hammer.
[rtk_adunit_middle]
That's until Steve Rogers has a try, and manages to move Mjolnir a nudge, momentarily panicking Thor.
This is a nod to the comics, where on several occasions Cap has been known to lift the hammer, thus proving himself worthy of ruling Asgard.
[rtk_adunit_bottom]
6. There's a very R-rated joke hidden in the film
Sticking with the Mjolnir scene for the moment, there's a fairly R-rated, borderline disturbing joke in this lighthearted sequence that you may have missed.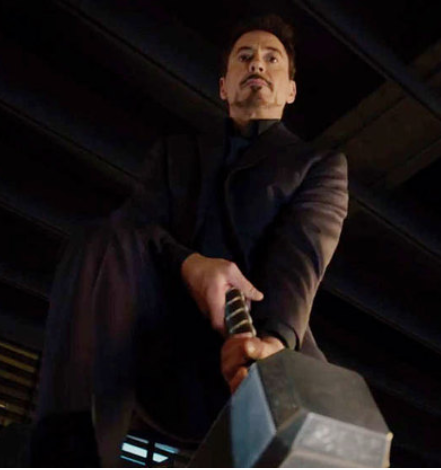 As Tony attempts to lift Mjolnir and discusses his plans for Asgard should he prove himself 'worthy', he can be heard saying:
[rtk_adunit_top]
"I will be reinstating prima nocta". But what on Asgard is 'prima nocta', we hear you cry?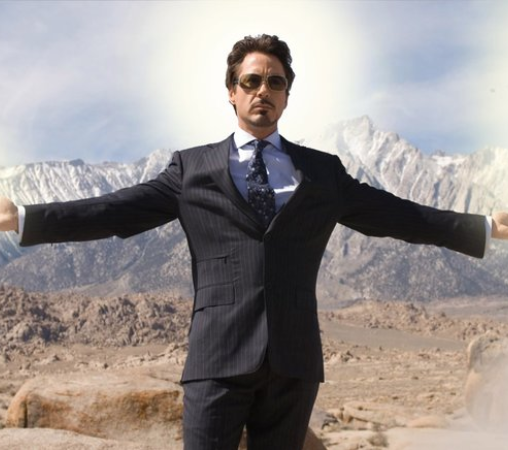 Prima nocta, or droit du seigneur, was the medieval practice of lords having sex with women within their fiefdom on the woman's wedding night.
[rtk_adunit_middle]
Some accused the film of making light of rape; others still just thought it was Tony Stark being portrayed as accurately, offensively crass.
Even so, Stark never lifted the hammer so Prima Nocta was never reinstated.
[rtk_adunit_bottom]
5. Thomas Kretschmann had already played a Marvel villain before
Thomas Kretschmann, who plays Baron Strucker in Age of Ultron, wasn't a newcomer to the Marvel universe where he joined the MCU.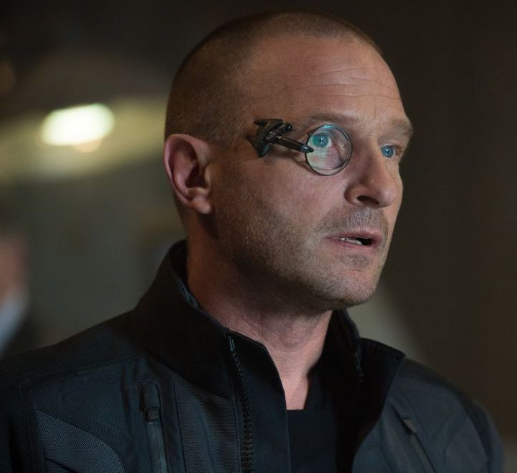 Prior to Ultron, Kretschmann had appeared in another Marvel movie.
[rtk_adunit_top]
It was albeit not under one under the Marvel Studios banner, and not in a role you'd likely even know he was in.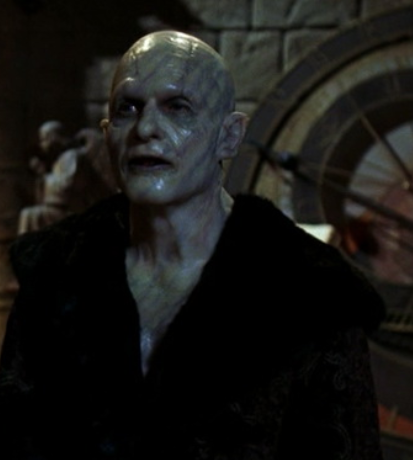 Eli Damaskinos, a secondary villain in Guillermo del Toro's Blade II (based on the Marvel comic Blade), is a centuries-old vampire.
[rtk_adunit_middle]
Underneath all that makeup is none other than Kretschmann, rendered unrecognisable by prosthetics.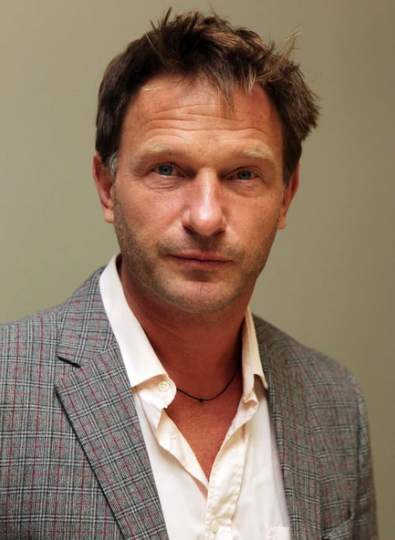 More motion captured CGI was used in Age of Ultron than prosthetics.
[rtk_adunit_bottom]
4. The film was inspired by The Godfather Part II
Of all the films and filmmakers you'd expect to have influenced and inspired Age of Ultron, The Godfather Part II and its director Francis Ford Coppola seem an unlikely pair.
These were indeed the inspirations for Joss Whedon on his second Avengers movie, however:
[rtk_adunit_top]
"The model I'm always trying to build from, or my guiding star, is The Godfather: Part II, where a ton has happened in between and it's a very different movie".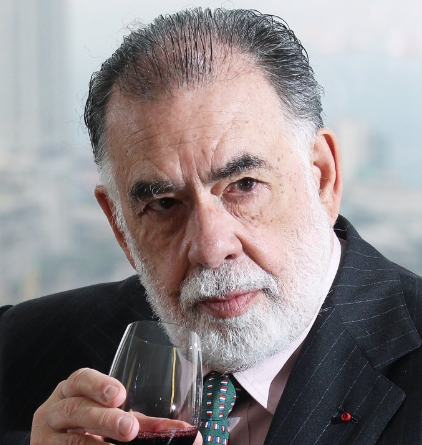 Still, maybe nobody should tell this to Coppola, who not long after the release of Ultron declared he was finished making movies.
[rtk_adunit_middle]
He said that after "the commercial film industry went into the superhero business", he lost interest altogether.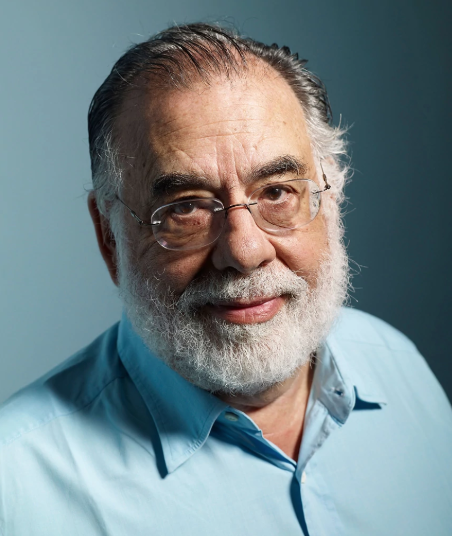 We think this is a bit unfair, why blame superhero films? Just make a superhero film of your own.
[rtk_adunit_bottom]
3. Quicksilver has almost no lines in the movie
For a character with such an impact on the film, not to mention on the universe as a whole.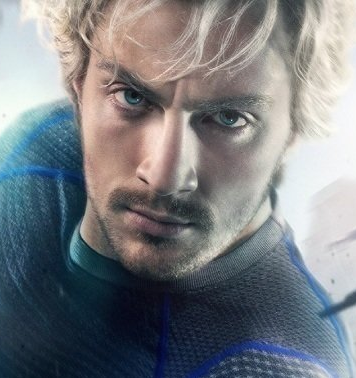 Prior to Infinity War, he was the only one of the main heroes to die – Quicksilver has surprisingly little to say in Age of Ultron.
[rtk_adunit_top]
In total, over 141 minutes of film, Pietro Maximoff says just 35 lines – two of which are duplicates.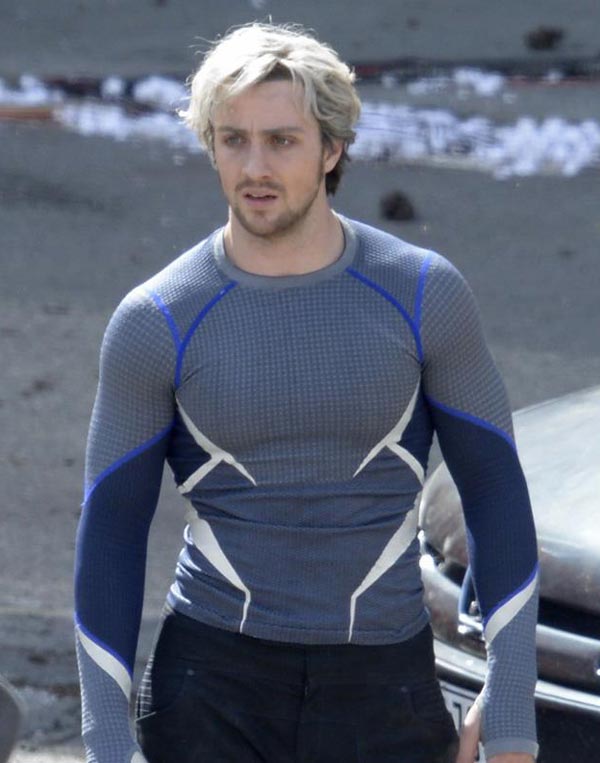 Quicksilver's "You didn't see that coming?" jibe to Hawkeye both introduces his character and acts as his signing-off.
[rtk_adunit_middle]
His lack of lines probably makes Aaron Taylor-Johnson's actual lines the most expensive in the movie.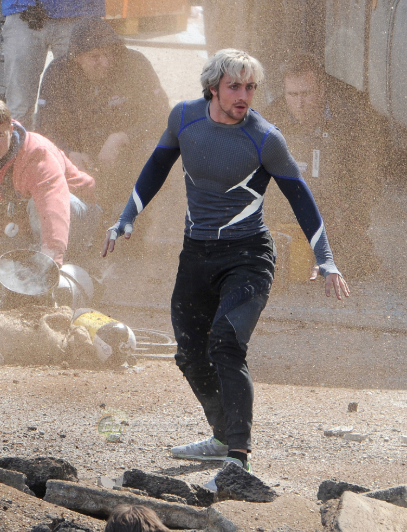 He must have got a pretty nice pay cheque, so each of those words cost a lot of money.
[rtk_adunit_bottom]
2. The film made an enormous amount of money
Age of Ultron is a curious case within the Marvel Cinematic Universe.
As much as it's now one of the less well-remembered Marvel movies, it was a huge success on release.
[rtk_adunit_top]
Though it didn't make Infinity War ($2.046 billion worldwide) business, Age of Ultron still took $1.4 billion globally.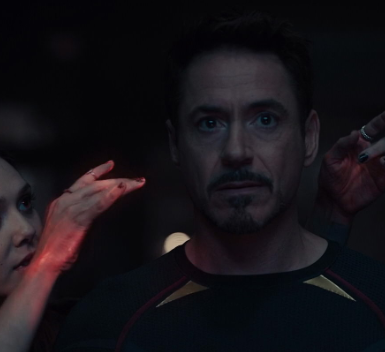 This is an enormous amount of money by any measure.
[rtk_adunit_middle]
This was the third biggest take of the year at the box office, and almost as much as Avengers Assemble ($1.5 billion.)
It's unfortunate then, that somehow Ultron already feels like a forgotten chapter of the MCU.
[rtk_adunit_bottom]
1. Ultron was modelled after a Swiss watch
Though in the comics he more closely resembles a generic android, production designers and the visual effects team on Age of Ultron had something else in mind for their villain.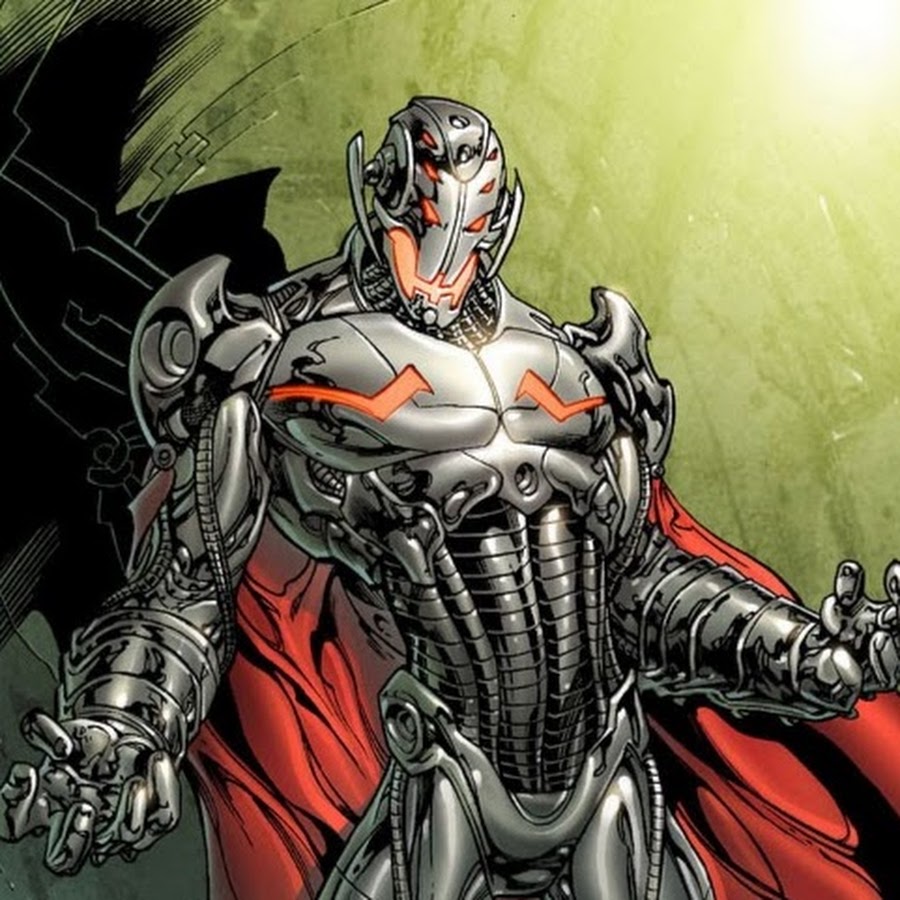 According to VFX supervisor Chris Townsend, the Ultron of Joss Whedon's Age of Ultron was to be "the ultimate robot…the perfect robot".
[rtk_adunit_top]
Whedon and Townsend modelled Ultron after a Swiss watch: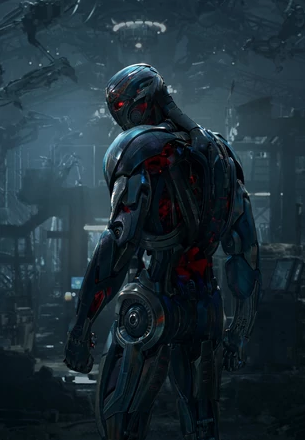 "He's elegant, beautiful and sophisticated…always with a mechanical integrity".
[rtk_adunit_middle]
So there you have it! It may be getting lost in all the other Marvel films, but we will certainly never forget it.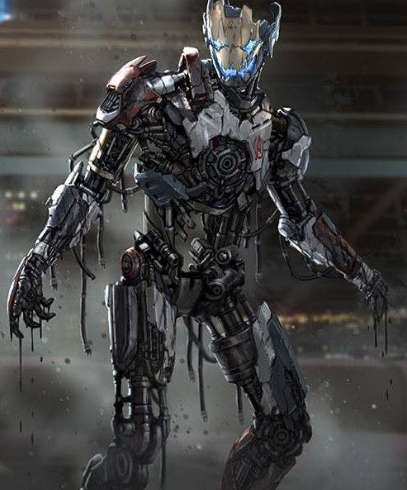 And now, after reading this, hopefully you won't either.
[rtk_adunit_end]