Here's a list of the funniest 80's movies of all time. Below we have the top 28 funniest 80's films of all time voted by you!
The 80's was all about great times, having fun and sitting down on a Sunday afternoon and watching a marathon of 80's movies.



28) Back To The Future Part II
Back to the Future Part II is a 1989 American comic science fiction film and the second installment of the Back to the Future trilogy.
It was directed by Robert Zemeckis, who directed all three films, scripted by Bob Gale and stars Michael J. Fox, Christopher Lloyd, Thomas F. Wilson and Lea Thompson.
The plot picks up where the original film left off. After repairing the damage to history done by his previous time travel adventures, Marty McFly and his friend Dr. Emmett "Doc" Brown travel to 2015 to prevent McFly's future son from ending up in jail.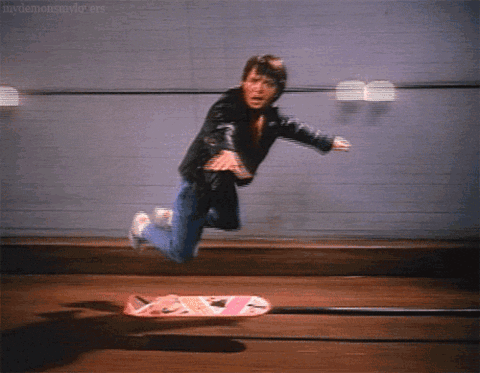 27) Uncle Buck
Uncle Buck is a 1989 American comedy film directed by John Hughes and starring John Candy, Amy Madigan, Gaby Hoffmann and Macaulay Culkin.
Uncle Buck who's an idle, good natured bachelor is the last person you'd think of to watch the kids.
During a family crisis, he's suddenly left in charge of his nephew and nieces.
Fun loving Uncle Buck soon charms his younger relatives Miles and Maizy with his amazing cooking and his new way of doing the laundry.
His sense of style doesn't impress everyone though, especially his teenage niece Tia and his girlfriend Chanice.
With a lot of love and a little bit of luck, Uncle Buck manages to surprise everyone in this heartwarming family comedy.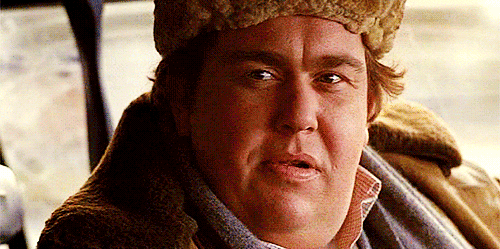 26) Weird Science
Weird Science is a 1985 American teen sci-fi comedy film written and directed by John Hughes and starring Anthony Michael Hall, Ilan Mitchell-Smith and Kelly LeBrock.
The film's producer, Joel Silver, acquired film rights to the pre-Comics Code Authority 1950s EC Comics magazine of the same name, from which the plot is developed as an expansion and modernisation of the basic premise in Al Feldstein's story "Made of the Future" in the fifth issue.
The title song was written and performed by American new wave band Oingo Boingo.
25) Scrooged
Scrooged is a 1988 American Christmas comedy film, a modernisation of Charles Dickens' A Christmas Carol.
The film was produced and directed by Richard Donner and the cinematography was by Michael Chapman.
The screenplay was written by Mitch Glazer and Michael O'Donoghue. The original music score was composed by Danny Elfman.
The film stars Bill Murray with Karen Allen, Bobcat Goldthwait, Alfre Woodard, John Forsythe, Carol Kane, John Houseman and Robert Mitchum in supporting roles.
Murray's brothers Brian, John, and Joel also appear in the film.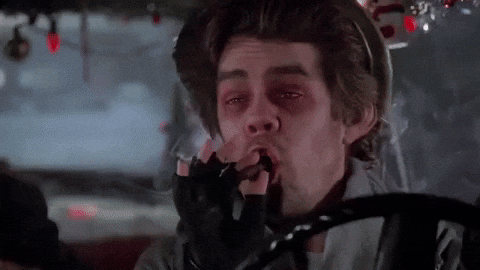 24) Who Framed Roger Rabbit
Who Framed Roger Rabbit is a 1988 American live-action/animated fantasy-comedy film directed by Robert Zemeckis.
The screenplay by Jeffrey Price and Peter S. Seaman is based on Gary K. Wolf's 1981 novel Who Censored Roger Rabbit?, which depicts a world in which cartoon characters interact directly with human beings and animals.
Who Framed Roger Rabbit stars Bob Hoskins as private detective Eddie Valiant, who investigates a murder involving Roger Rabbit, a second-banana cartoon character.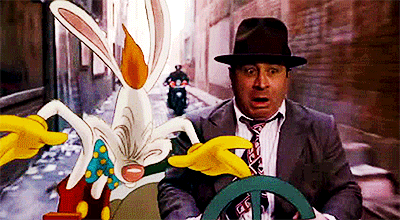 23) The Blues Brothers
The Blues Brothers is a 1980 American musical comedy film directed by John Landis and starring John Belushi and Dan Aykroyd as "Joliet" Jake and Elwood Blues, characters developed from "The Blues Brothers" musical sketch on the NBC variety series Saturday Night Live.
It features musical numbers by rhythm and blues, soul, and blues singers James Brown, Cab Calloway, Aretha Franklin, Ray Charles, and John Lee Hooker.
The film is set in and around Chicago, Illinois, where it was filmed.
It features non musical supporting performances by Carrie Fisher, Henry Gibson, John Candy and Charles Napier.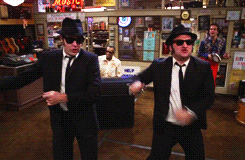 22) Fletch
Fletch is a 1985 comedy film about an investigative newspaper reporter, Irwin M. Fletcher.
The film was directed by Michael Ritchie and written by Andrew Bergman, loosely based on the popular Gregory McDonald novels.
Tim Matheson, Dana Wheeler-Nicholson, Geena Davis and Joe Don Baker appear in supporting roles.
In the 1970s, Burt Reynolds and Mick Jagger were considered to portray Fletch but these suggestions were rejected by McDonald.
The author agreed to the casting of Chevy Chase despite never seeing the comedian in anything.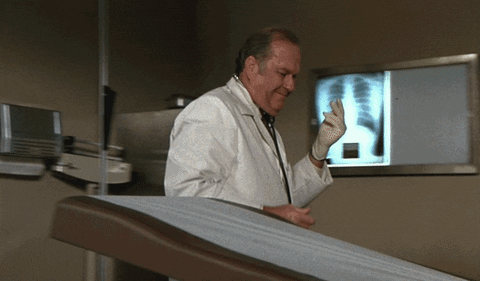 21) The Goonies
The Goonies is a 1985 American adventure comedy film directed by Richard Donner.
The screenplay was written by Chris Columbus from a story by executive producer Steven Spielberg.
The film's premise features a band of pre-teens who live in the "Goon Docks" neighbourhood of Astoria, Oregon attempting to save their homes from demolition and in doing so, discover an old Spanish map that leads them on an adventure to unearth the long-lost fortune of One-Eyed Willie, a legendary 17th-century pirate.
During the entire adventure, they're chased by a family of criminals, who also want the treasure for themselves.
Warner Bro's released the film on the June 7th, 1985 in the United States. The film grossed $61.5 million worldwide and has become a cult film.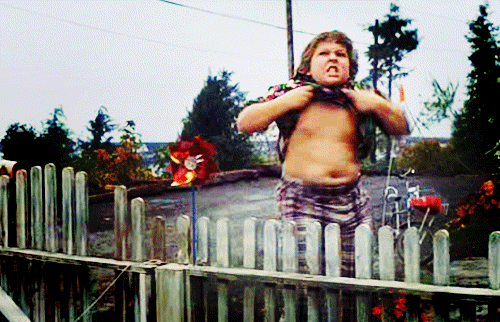 20) Revenge Of The Nerds
Revenge of the Nerds is a 1984 American comedy film about social life on a college campus.
The film stars Robert Carradine and Anthony Edwards alongside Curtis Armstrong, Ted McGinley, Julia Montgomery, Brian Tochi, Larry B. Scott, Michelle Meyrink, John Goodman and Donald Gibb.
The film was directed by Jeff Kanew.
The film's storyline chronicles a group of nerds trying to stop harassment by the persecuting jock fraternity, the Alpha Betas.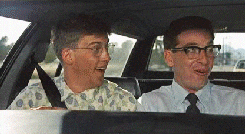 19) Big
Big is a 1988 American fantasy comedy film directed by Penny Marshall and stars Tom Hanks as Josh Baskin, a young boy who makes a wish "to be big" and is then aged to adulthood overnight.
The film also stars Elizabeth Perkins, John Heard, Robert Loggia and was written by Gary Ross and Anne Spielberg.
Josh Baskin would do anything to be big to hang out with his crush at the carnival.
He finds a Zoltar machine and he wishes to be big. After Zoltar tells him, "his wish is granted", Josh notices the machine is unplugged.
He wakes up the next morning in an adult's body but he still has the same personality.
With the help of his best friend Billy, Josh learns how to act like a grown up. But as he gets a girlfriend and a fun job, he doesn't want to be a kid again.
Will Josh stay big or become a 13 year old boy again?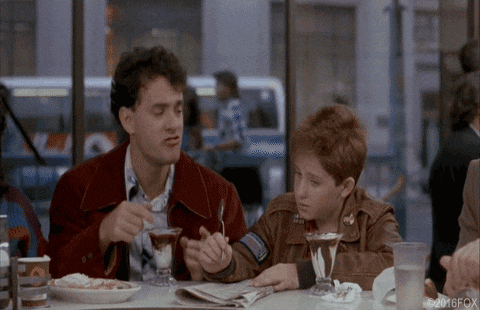 18) A Christmas Story
A Christmas Story is a 1983 American Christmas comedy film directed by Bob Clark. It stars Melinda Dillon, Peter Billingsley and Darren McGavin.
The film was released on November 18th, 1983 and earned two Canadian Genie Awards in 1984 and in 2012 was selected for preservation in the National Film Registry by the Library of Congress for being culturally, historically or aesthetically significant.
The film is about a 9 year old boy named Ralphie and with Christmas approaching, he only wants one thing: a Red Ryder Range 200 shot BB gun.
When he mentions it at the dinner table, his mother's immediate reaction is that he'll shoot his eye out.
He then decides on a perfect theme for his teacher but her reaction is like his. He fantasises about what it would be like to be Red Ryder and catch the bad guys.
When the big day arrives he gets lots of presents including a lovely gift from his aunt that his mother adores, but what about the BB gun?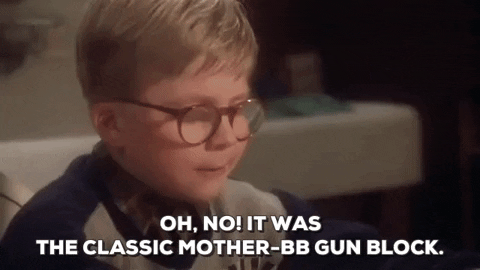 17) Stripes
Stripes is a 1981 American war-comedy film directed by Ivan Reitman, starring Bill Murray, Harold Ramis, Warren Oates, P. J. Soles and John Candy.
It also featured several actors in their first significant film roles, including John Larroquette, Sean Young, John Diehl and Judge Reinhold.
It was one of John Candy's breakthrough film appearances.
At the end of a very bad day when he realises his life has gone and is going nowhere, John Winger is able to convince his best friend Russell Ziskey, whose life isn't much better to enlist in the army, despite them not being obvious soldier material.
In basic training, they are only two of a bunch of misfits that comprise their platoon. However, it's still John that is constantly butting heads with their drill sergeant, Sergeant Hulka.
Two of their saving graces are Stella and Louise, two MPs who get them out of one scrape after another. Their entire platoon is in jeopardy of not graduating.
But what happens during basic leads to their entire platoon being assigned to an overseas mission in Italy, to test a new urban assault vehicle, the EM-50 project.
John and Russell decide to take the EM-50 for an unauthorised test drive to visit Stella and Louise who have been reassigned to West Germany.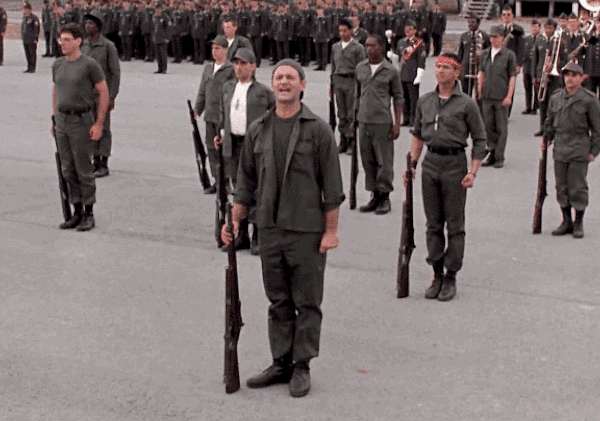 16) The Princess Bride
The Princess Bride is a 1987 American romantic comedy fantasy adventure film directed and co-produced by Rob Reiner.
It was adapted by William Goldman from his 1973 novel of the same name.
The story is presented in the film as a book being read by a grandfather to his sick grandson, thus effectively preserving the novel's narrative style.
An elderly man reads the book "The Princess Bride" to his sick and thus currently bedridden adolescent grandson, the reading of the book which has been passed down within the family for generations.
The grandson is sure he won't like the story, with a romance at its core, he preferring something with lots of action and "no kissing".
But the grandson is powerless to stop his grandfather, whose feelings he doesn't want to hurt.
The story centres on Buttercup, a former farm girl who has been chosen as the princess bride to Prince Humperdinck of Florian.
Buttercup does not love him, she who still laments the death of her one true love, Westley, five years ago.
Westley was a hired hand on the farm, his stock answer of "as you wish" to any request she made of him which she came to understand was his way of saying that he loved her. But Westley went away to sea, only to be killed by the Dread Pirate Roberts.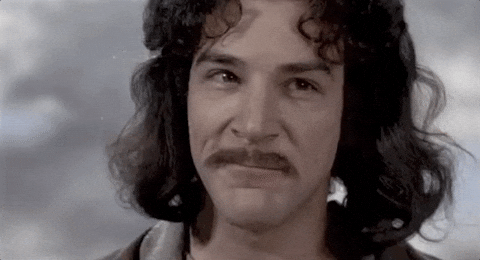 15) Coming To America
Coming to America is a 1988 American comedy film directed by John Landis and based on a story originally created by Eddie Murphy, who also starred in the lead role.
The film also co-stars Arsenio Hall, James Earl Jones, Shari Headley and John Amos.
The film was released in the United States on June 29th, 1988.
Eddie Murphy plays Akeem Joffer, the crown prince of the fictional African nation of Zamunda, who comes to the United States in the hopes of finding a woman he can marry.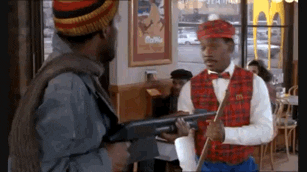 14) Police Academy
Police Academy is a 1984 comedy film directed by Hugh Wilson and starring Steve Guttenberg, Kim Cattrall and G.W. Bailey.
It grossed approximately $146 million worldwide and spawned six more films in the Police Academy series.
The year is 1984 and the mayoress has removed set personal criteria form the requirements to join the police force. No longer is sex, weight, height and orientation a factor.
This now allows for an insurgence of people applying. The Police Academy series follows a select group of misfits in their quest to become police men and women.
The first film of the series follows these misfits in their time at the Police Academy. The main focus is on a petty criminal called Mahoney.
Mahoney is busted for criminal damage and as punishment is forced to go to Police Academy.
Mahoney initially feels that this isn't the right place for him and he makes it his mission to be thrown out as he is not allowed to quit.
As the classes go by and the training exercises are played out, Mahoney soon realises that he is actually enjoying the academy and does want to become a police officer.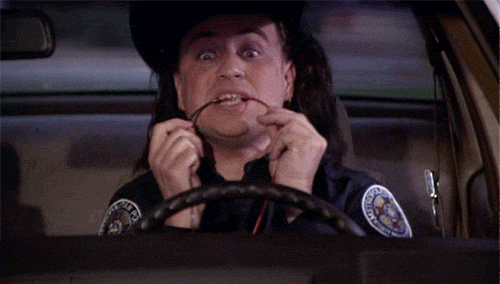 13) The Naked Gun: From The Files Of Police Squad!
The Naked Gun: From the Files of Police Squad! is a 1988 American comedy film.
It is the first in The Naked Gun series of films starring Leslie Nielsen, Priscilla Presley, George Kennedy and O. J. Simpson.
The three films chronicle the adventures of Nielsen's character, the bumbling police lieutenant Frank Drebin.
The film series is based on the character created by Nielsen in the television series Police Squad!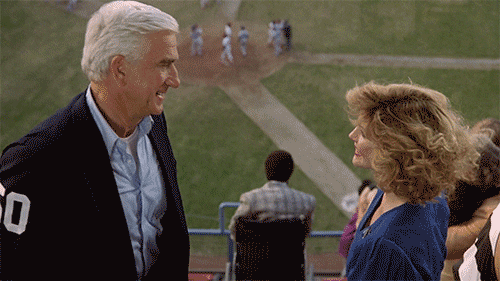 12) Spaceballs
Spaceballs is a 1987 American parody film co-written and directed by Mel Brooks and starring Brooks, Bill Pullman, John Candy and Rick Moranis.
It also features Daphne Zuniga, Dick Van Patten and the voice of Joan Rivers.
It was released by Metro-Goldwyn-Mayer on June 24th, 1987 and was met with a mixed reception.
It later became a cult classic on video and one of Brooks's most popular films.
Its plot and characters parody the original Star Wars trilogy, as well as other sci-fi franchises including Star Trek, Alien and the Planet of the Apes films.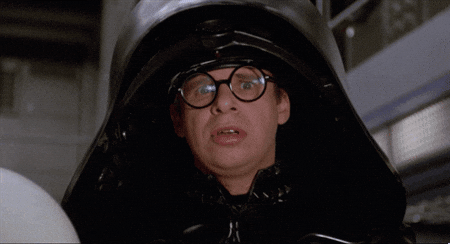 11) Beverly Hills Cop
Beverly Hills Cop is a 1984 American action comedy film directed by Martin Brest and starring Eddie Murphy as Axel Foley, a street-smart Detroit cop who heads to Beverly Hills, California to solve the murder of his best friend.
Judge Reinhold, John Ashton, Ronny Cox, Lisa Eilbacher, Steven Berkoff and Jonathan Banks appear in supporting roles.
Detroit cop Axel Foley is delighted when he receives a surprise visit from his best friend Mikey Tandino, who lives in California.
Not long after Mikey arrives in Detroit, Mikey is killed, right in front of Axel, by a man named Zack.
Axel follows Zack to Beverly Hills, California, where Beverly Hills police department Lieutenant Andrew Bogomil assigns Detective Billy Rosewood and Rosewood's partner, Sergeant John Taggart, to keep an eye on Axel.
Axel visits his friend Jenny Summers, who works in an art gallery. With Jenny's help, Axel discovers that Zack works for Jenny's boss, Victor Maitland, the man who owns the art gallery.
Maitland is a drug kingpin who is using the gallery as a front, and Maitland had Zack kill Mikey after Maitland accused Mikey of stealing some of Maitland's bonds. With the help of Jenny, Billy, and Taggart, Axel does what he can to make sure Maitland and Zack won't kill any more people.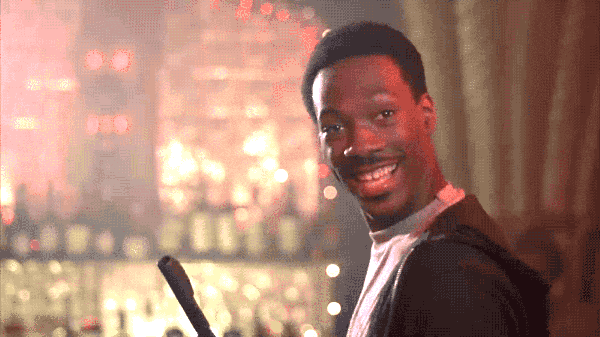 10) Trading Places
Trading Places is a 1983 American comedy film directed by John Landis, starring Dan Aykroyd and Eddie Murphy.
It tells the story of an upper-class commodities broker and a homeless street hustler whose lives cross paths when they are unknowingly made part of an elaborate bet.
Ralph Bellamy, Don Ameche, Denholm Elliott and Jamie Lee Curtis also star. The storyline is often called a modern take on Mark Twain's classic 19th-century novel The Prince and the Pauper.
It also bears a resemblance to another of Mark Twain's stories, The Million Pound Bank Note.
The film was written by Timothy Harris and Herschel Weingrod and was produced by Aaron Russo. It was released to theatres in North America on June 8th, 1983, where it was distributed by Paramount Pictures. The film earned over $90 million during its theatrical run in the United States, finishing as the fourth highest earning film of the year and the second highest earning R rated film of 1983.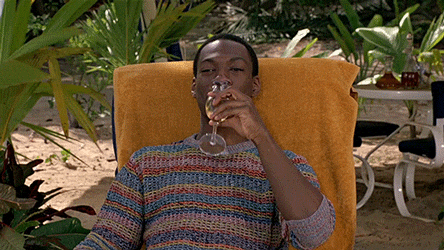 9) BeetleJuice
Beetlejuice is a 1988 American comedy fantasy film directed by Tim Burton, produced by The Geffen Film Company and distributed by Warner Bros.
The plot revolves around a recently deceased young couple who become ghosts haunting their former home and an obnoxious, devious ghost named Betelgeuse from the Netherworld who tries to scare away the new inhabitants permanently.
After the success of Pee-wee's Big Adventure, Burton was sent several scripts and became disheartened by their lack of imagination and originality.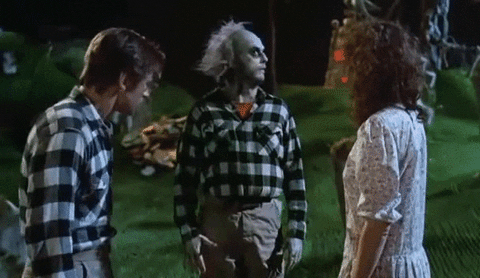 8) Vacation
National Lampoon's Vacation, sometimes referred to as Vacation, is a 1983 Technicolor comedy film directed by Harold Ramis and starring Chevy Chase, Beverly D'Angelo, Randy Quaid, Dana Barron and Anthony Michael Hall.
John Candy, Imogene Coca, Christie Brinkley and Jane Krakowski appear in supporting roles.
The screenplay was written by John Hughes, based on his short story "Vacation '58" which appeared in National Lampoon.
The original story is a fictionalised account of his own family's ill-fated trip to Disneyland when Hughes was a boy.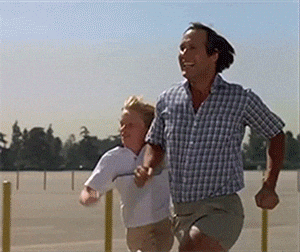 7) Planes, Trains & Automobiles
Planes, Trains and Automobiles is a 1987 American comedy film written, produced and directed by John Hughes.
The film stars Steve Martin as Neal Page, a high-strung marketing executive, who meets Del Griffith, played by John Candy, an eternally optimistic, overly talkative and clumsy shower curtain ring salesman who seems to live in a world governed by a different set of rules.
They share a three-day odyssey of misadventures trying to get Neal home to Chicago from New York City in time for Thanksgiving with his family.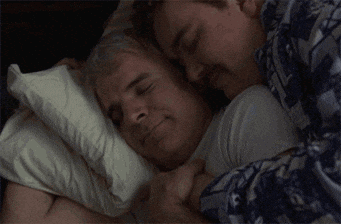 6) Ferris Bueller's Day Off
Ferris Bueller's Day Off is a 1986 American comedy film written, produced and directed by John Hughes.
The film follows high school senior Ferris Bueller, who skips school and spends the day in downtown Chicago.
Accompanied by his girlfriend Sloane Peterson and his best friend Cameron Frye, he creatively avoids his school's principal Edward Rooney, his resentful sister Jeanie and his parents.
During the film, Bueller regularly breaks the fourth wall by speaking directly to the camera to explain to the audience his thoughts and techniques.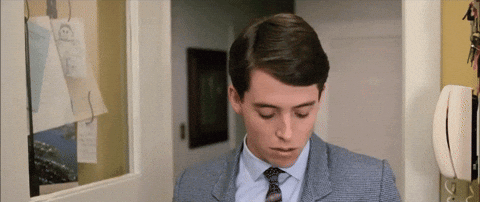 5) Back To The Future
Back to the Future is a 1985 American comic science fiction film.
It was directed by Robert Zemeckis, written by Zemeckis and Bob Gale, produced by Steven Spielberg and stars Michael J. Fox, Christopher Lloyd, Lea Thompson, Crispin Glover and Thomas F. Wilson.
Fox plays Marty McFly, a teenager who is sent back in time to 1955. He meets his future parents in high school and accidentally becomes his mother's romantic interest.
Christopher Lloyd portrays the eccentric scientist Dr. Emmett "Doc" Brown, Marty's friend who helps him repair the damage to history by helping Marty cause his parents to fall in love.
Marty and Doc must also find a way to return to Marty to 1985.
Back to the Future was released on July 3rd, 1985, grossing over $381 million worldwide, becoming the highest grossing film of 1985.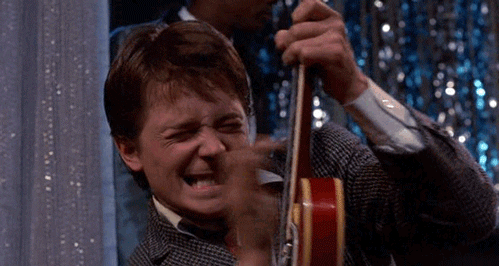 4) National Lampoon's Christmas Vacation
National Lampoon's Christmas Vacation is a 1989 Christmas comedy film directed by Jeremiah S. Chechik.
It is the third instalment in National Lampoon's Vacation film series and was written by John Hughes, based on his short story in National Lampoon magazine, "Christmas '59".
The film stars Chevy Chase, Beverly D'Angelo and Randy Quaid, with Juliette Lewis and Johnny Galecki as the Griswold children Audrey and Rusty, respectively.
Since its release in 1989, Christmas Vacation has often been labeled as a modern Christmas classic.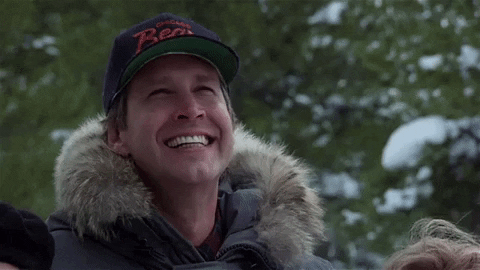 3) Caddyshack
Caddyshack is a 1980 American sports comedy film directed by Harold Ramis and written by Brian Doyle-Murray, Ramis and Douglas Kenney.
It stars Michael O'Keefe, Chevy Chase, Rodney Dangerfield, Ted Knight and Bill Murray.
Doyle-Murray also has a supporting role. This was Ramis' first feature film and was a major boost to Dangerfield's film career; previously, he was known mostly for his stand-up comedy.
Grossing nearly $40 million at the domestic box office, it was the first of a series of similar comedies.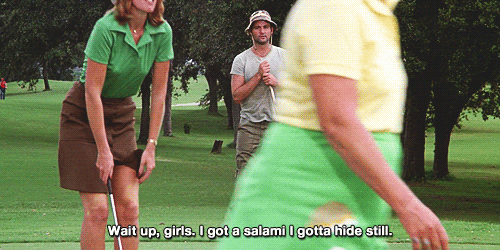 2) Airplane!
Airplane! is a 1980 American satirical disaster comedy film directed and written by David Zucker, Jim Abrahams and Jerry Zucker and released by Paramount Pictures.
It stars Robert Hays and Julie Hagerty and features Leslie Nielsen, Robert Stack, Lloyd Bridges, Peter Graves, Kareem Abdul-Jabbar and Lorna Patterson.
The film is a parody of the disaster film genre, particularly the 1957 Paramount film Zero Hour!, from which it borrows the plot and the central characters, as well as many elements from Airport 1975.
The film is known for its use of surreal humour and its fast paced slapstick comedy, including visual and verbal puns, gags and obscure humour like propeller sound effects for a jet plane.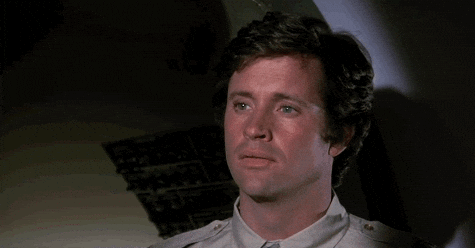 1) Ghostbusters
Ghostbusters is a 1984 American sci-fi-fantasy comedy film, directed and produced by Ivan Reitman and written by Dan Aykroyd and Harold Ramis.
The film stars Bill Murray, Aykroyd and Ramis as three eccentric parapsychologists in New York City who start a ghost-catching business.
Sigourney Weaver and Rick Moranis co-star as a client and her neighbour.
The Ghostbusters business booms after initial skepticism, eventually requiring a fourth Ghostbuster, played by Ernie Hudson.
Ghostbusters was released in the United States on June 8th, 1984. It received mainly positive reviews and grossed $242 million in the United States and more than $295 million worldwide.