Mr. T was an eighties legend! With his gold chains and African Mandinka warrior hairstyle, this tough guy impressed 80s kids everywhere. He was best known for portraying The A-Team's Sgt Bosco B.A. Baracus, an ex-special forces soldier, who was one genius mechanic and had a tremendous fear of flying.
[playbuzz-branded]
He was a strong, not to be messed with criminal on the run, and was often accompanied by his three fellow ex soldiers, Hannibal, Face and Murdock. All four of The A-Team were put in prison for a crime they did not commit.



However, there is a lot more to this legend than just starring in one of the 80s biggest and most popular action programs.
[rtk_adunit_top]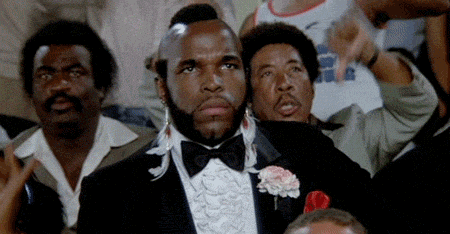 He has had a lot of tough times in his life, and yet Mr T's always made sure to always keep his head held high. He has used his high profile to carry out extensive charity work and make a good impression on people, especially young people for whom he's always tried to set a positive example.
[rtk_adunit_middle]
1. He was christened 'Laurence Tureaud'
Believe it or not, Mr T's parents did not give him that name! He was born Laurence Tureaud on May 15th 1952, in Chicago, Illinois. Laurence was the youngest son of a family of twelve, with four sisters, and seven brothers. That's a big family and he wanted to make his mark from the start.
[rtk_adunit_bottom]
2. He had a tough start
He grew up in a three bedroom apartment, in an area struggling with one of the largest concentrations of poverty in America. It was a tough, crime-ridden neighbourhood, and as a boy he witnessed many crimes, including murders.
[adunit mobile="RTK_dVa8″]
Growing up in a small apartment with so many other people must also have added its own challenges.
3. He pushed hard to make something of himself
Mr T's tough early life turned around when he won a football scholarship to Prairie View A&M University, where he majored in mathematics. In spite of him trying to make sure he had a more positive start, he was unfortunately expelled from Prairie View A&M University after just his first year. Not that it did him any harm, clearly!
4. He didn't quit after the first hurdle
Following his expulsion, he committed himself to carrying on pushing and making something positive of his life. As a result, he enlisted in the U.S. Army, where he served in the Military Police Corps. This must have been a challenge in itself following the kind of environment and surroundings he grew up in, and going in to something so challenging and disciplined.
5. He was a talented footballer
He was a talented footballer (American Football), and showed a real natural flair for the sport, and he certainly had the build to make a success of it.
[adunit mobile="RTK_wCZW"]
He even had a try out for the Green Bay Packers, but he failed due to a knee injury. Things may have been very different if he had made it in football.
6. He adopted the name "Mr T" because he thought people would respect him more
Laurence then adopted his nickname as he felt it would give him more respect from people. He had grown up in an area of America where poverty and racial oppression were rife and had seen his parents and siblings shown a very clear lack of respect by white people from an early age. From that point, he was known simply as "Mr T".
7. Mr T made a name for himself as a body guard for the rich and famous
This actor is a formidable man, and he always had a build that was perfectly suited to a job as a body guard. It didn't take long for his name to catch on with the rich and famous as the body guard of choice. He had many high-profile employers during his time as a body guard, including Michael Jackson….
He was also body guard for many other A-listers including Steve McQueen, Diana Ross and the already formidable Muhammad Ali….
8. Mr T was spotted by Sylvester Stallone whilst doing security work
Along with being a high-profile body guard, his early work included plenty of security jobs. He appeared on NCB Television's program, "America's Toughest Bouncers".
[adunit mobile="RTK_z9hm"]
When he appeared on this show, he was spotted by none other than Sylvester Stallone, who immediately expressed an interest in this particular bouncer.
9. Stallone cast Mr T as Clubber Lang in Rocky III – where he first said "I pity the fool!"
Following this, Sylvester Stallone hired this security heavyweight to appear alongside him as Clubber Lang in Rocky III. The boxer with a serious attitude was played with superb style by the actor and there is no way you can possibly imagine anyone else in the same role!
This film also saw Clubber Lang first use the phrase "I pity the fool," which has become legendary and synonymous with the star since then! Funnily enough, though, he never uses his 'pity the fool' catchphrase in any episode of The A Team.
10. The A-Team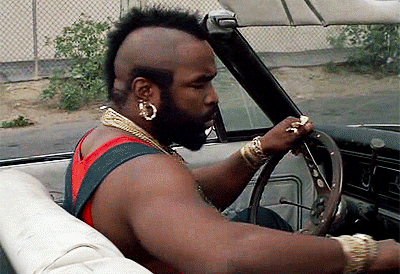 Following on from Rocky III, the actor's massive TV break when he was cast as Sgt Bosco B.A Baracus in the A-Team. The show was a massive hit on both sides of the Atlantic, with millions tuning in every week to see the exploits of the A-Team. Baracus was well known as the bad-ass of the group, with his signature gold chains, who wasn't afraid to use a bit of force when needed but could also be a gentle giant when required, too.
11. B.A Baracus had two famous character traits
B.A Baracus was well known as a genius mechanic, who could fix anything, especially turning any kind of scrap metal and an engine in to some kind of tank-like vehicle at the end of every episode.
[adunit mobile="RTK_dVa8″]
His other well-known trait was being a big bad-ass but a kitten when it came to flying, of which he was terrified – "I ain't gettin' on no plane"!! Sedatives were often used to get him on the flight!
12. What did B.A actually stand for?
Have you ever wondered what B.A stood for in B.A Baracus? Well it's not Barnaby Alexander, and it's not Bernard Archibald, in spite of them being very fitting for such a high-class character… No, B.A actually stood for Bad Attitude! It is unknown if this was the character's christened name, but probably not!
13. George Peppard wasn't a fan!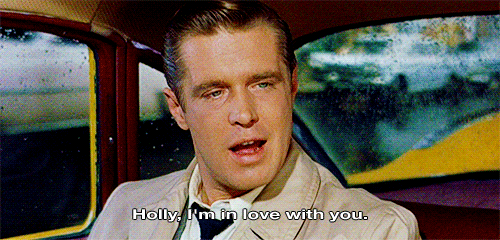 Rumour has it that George Peppard was not Mr T's biggest fan. This was because Peppard was a trained actor who studied his craft and worked hard to get to where he was, but he felt that this tough guy just fell in to the part due to who he was and his physique, but that he was not a serious actor.
14. He's also appeared in a very different genre
The A Team star showed he was slightly more versatile than people gave him credit for when he made an appearance on the popular American sitcom, Silver Spoons.
[adunit mobile="RTK_wCZW"]
He was playing a body guard to Ricky Spratton (Ricky Schroeder). He was in another classic American sitcom, Diff'rent Strokes, in 1983, in an episode where The A-Team was supposedly filming from the apartment. OK maybe his roles weren't that different after all!
15. He had successful cartoon show
The star also had his very own show, but it was different to what you would expect as he played himself in an animated role, and played the character of himself.

It's a good sign that you have made a success of yourself when you get your own cartoon. The series Mr T sees the star running a gym where he was the owner and trainer, and also solving some mysteries along the way, like any good action hero should! The show was a hit and ran for 30 episodes!
He later joined the voice cast of Cloudy with a Chance of Meatballs, playing police officer Earl Devereaux.
16. He was earning a very good amount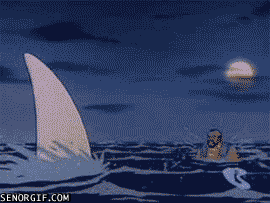 At the height of this star's popularity, he was reportedly earning $80,000 per week for his role in the A-Team alone, and could command rates of up to $15,000 for personal appearances.
[adunit mobile="RTK_z9hm"]
It's good work if you can get it, but we pity the fool who can't see that he earned it!
17. He then became a member of WWF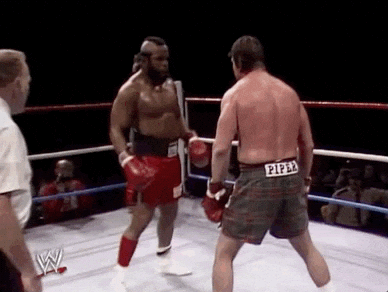 That's right, he then became a member of the World Wide Fund for nature… No, he became a part of WWF wrestling before it was rebranded WWE to save any confusion with the said nature charity! He quickly became successful in his new chosen career and was a popular wrestler at the time.
18. His tag team partner was very famous, too!
After quickly becoming very popular as a wrestler, he paired up with none other than Hulk Hogan as a tag-team partner.
[adunit mobile="RTK_dVa8″]
We feel Hulk Hogan did an excellent job wrestling next to this legendary fan favourite!
19. He had a breakfast cereal named after him
As well as being a hit movie and TV star, a wrestling champion and also a star in his own animated show, the actor did not stop there! He also went on to have a breakfast cereal named after himself, and it even had free gifts such as branded stickers. That's when you know you've made it good!
20. He hit our screens again a few years back in a well-known ad campaign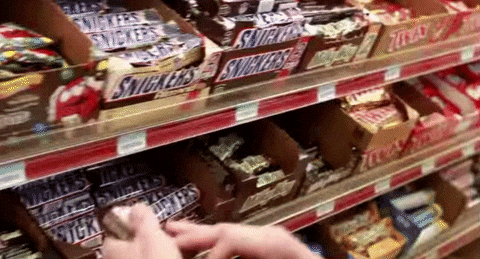 This star wasn't in the spot light properly or on our screens regularly for a number of years, then he suddenly reappeared in a series of adverts for the Snickers chocolate bar (sorry, I still think of them as Marathon bars even to this day!!). The advertising slogan for the ads was "Get some nuts" and they were a popular ad with a good following.
21. The ad was banned in some countries!
In a move that seems totally ridiculous and unfounded, the ad was banned in a number of countries, for its slogan, "Get some nuts".
[adunit mobile="RTK_wCZW"]
It was thought to be offensive to gay communities, which seems like political correctness gone mad and it's hard to believe that anyone could get offended by such a simple, and amusing set of adverts!
22. He said he would never be part of any form of hatred
Following this, the movie star made it very clear that the countries who banned the ads were wrong, and stated that he would never be a part of any form of hatred against any individual or group of individuals. Looking at his life and what he has done for himself and others, we can only believe this to be the case!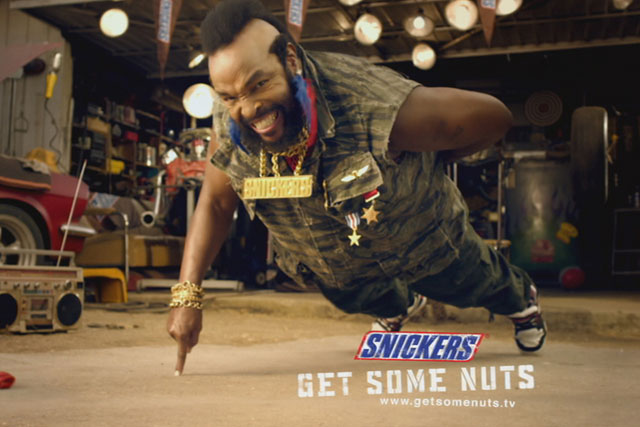 23. He was inducted into the WWE hall of fame
In 2014, the legend was inducted in to the WWE Wrestling's Hall of Fame. It was felt that this was very well deserved and not before time, and he was a very popular choice with fans and other pro-wrestlers alike as an inductee.
24. Mr. T has found religion
The A Team hero is a self-confessed born-again Christian.
[adunit mobile="RTK_z9hm"]
He has led a busy and difficult life and at times has faced many personal challenges, but his faith is now a very important part of his life, and helps him every day. it's great to hear such a positive story about such a famous and influential star!
25. In 2017, he appeared on Dancing With The Stars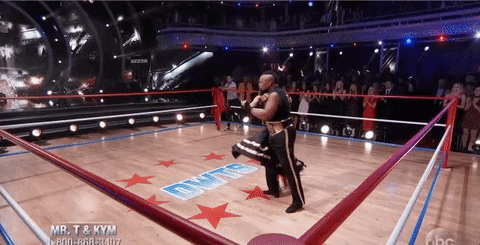 In 2017, he appeared on the hit TV show Dancing With The Stars. He wowed audiences by showing a more tender side to his character, and that he could actually be surprisingly graceful, too. We're not going to claim he's the greatest dancer in the world, but it's great that he wasn't afraid to put himself on show in what must have been a little outside of his comfort zone!
26. He was offered a cameo appearance on the A-Team remake
In 2010, there was a big-budget movie version remake of the A-Team. If you've seen it you'll know that it's an enjoyable film, but not a patch on the original, and the actors simply don't have the charisma of the original A-Team cast. Our favourite star of the show was offered a cameo role in the movie, but turned it down. It is unclear why he did this.
27. He showed respect to Hurricane Katrina survivors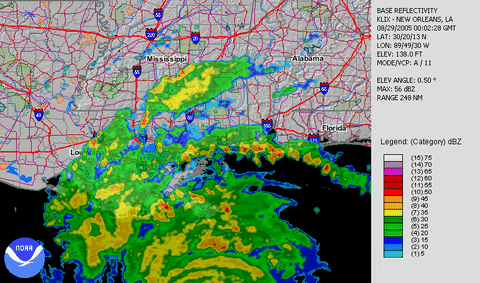 This actor and wrestler is well-known for his huge amount of gold "bling" that he is always seen wearing. However, following Hurricane Katrina in the US, he removed all his gold and was seen without it. This was as a mark of respect to those who had lost everything in the hurricane.
Were you a fan of Mr. T? Let us know in the comments section!