As media careers built on force of personality alone go, Rylan Clark-Neal's has proven surprisingly durable. Going from part-time model to reality star to daytime TV host in no time at all – incredibly, he's still not yet 30 – Rylan's rise has been unstoppable.
[adunit mobile="RTK_dVa8″]
Rylan hosting This Morning
From the moment audiences saw him unashamedly bawling with joy on Nicole Scherzinger's couch on The X Factor in 2012, Rylan's eventual emergence as one of Britain's best-loved TV personalities seemed inevitable.
[adunit mobile="RTK_wCZW"]
Rylan on The X Factor
Where once he was just another X Factor runner-up, today Rylan is an Xtra Factor host, sometime presenter on This Morning, regular host on Big Brother spin-off show Bit on the Side and all-round media personality virtuoso.
[adunit mobile="RTK_z9hm"]
Rylan presenting Big Brother's Bit On The Side
With Big Brother at an end and its sideshow host gearing up to move onto new things, here are ten things you never knew about Rylan Clark-Neal.
[adunit mobile="RTK_dVa8″]
26. He got booted from regular Big Brother aged 18
In 2013, Rylan entered and ultimately won the Celebrity Big Brother house, but what most BB fans don't know is that he had almost been a star of the regular edition of the show six years prior.
Rylan when he was younger
In 2007, when he was just 18, Rylan was due to enter the Big Brother house as a surprise housemate.
[adunit mobile="RTK_wCZW"]
Before he got to meet the likes of Brian Belo and Charley Uchea, however, Rylan's involvement leaked to the press, and his introduction to the house was cancelled last-minute.
Rylan was a natural ginger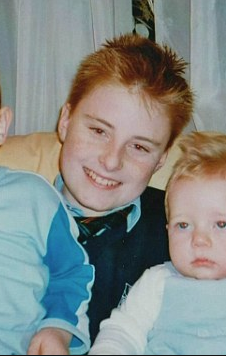 This year, Brian Belo launched a tirade against Rylan and Emma Willis, suggesting that Rylan is more enthusiastic about furthering his celeb status that the future of the show.
[adunit mobile="RTK_z9hm"]
Rylan hit back by saying that whilst he doesn't have a problem with Brian doubting his presenting skills, no one should doubt his love for 'Big Brother.'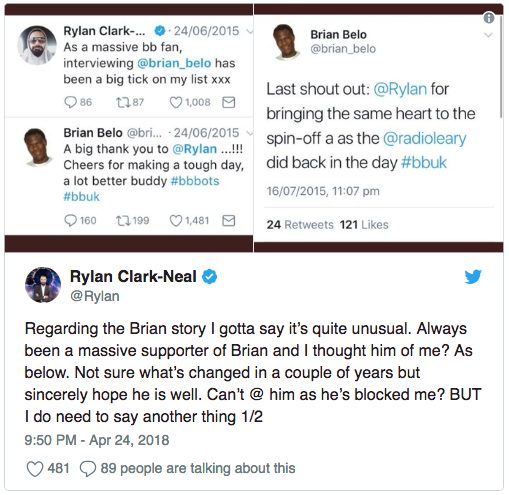 Above are tweets that show Brian was once a fan of Rylan, and Rylan's response to Brian's tirade against him.
[adunit mobile="RTK_dVa8″]
25. He was appearing in BBC comedies before he was famous
After the opportunity to appear in Big Brother 8 came and went, Rylan turned to BBC comedy for a shot at fame.
Rylan with a long fringe
In 2010, Rylan cameoed in four episodes of John Bishop's Britain, a mix of sketches and stand-up that played for two seasons on BBC One.
[adunit mobile="RTK_wCZW"]
He featured as an Essex model and, as it turns out, modelling was indeed another string in Rylan's bow in real life.
Rylan doing some modelling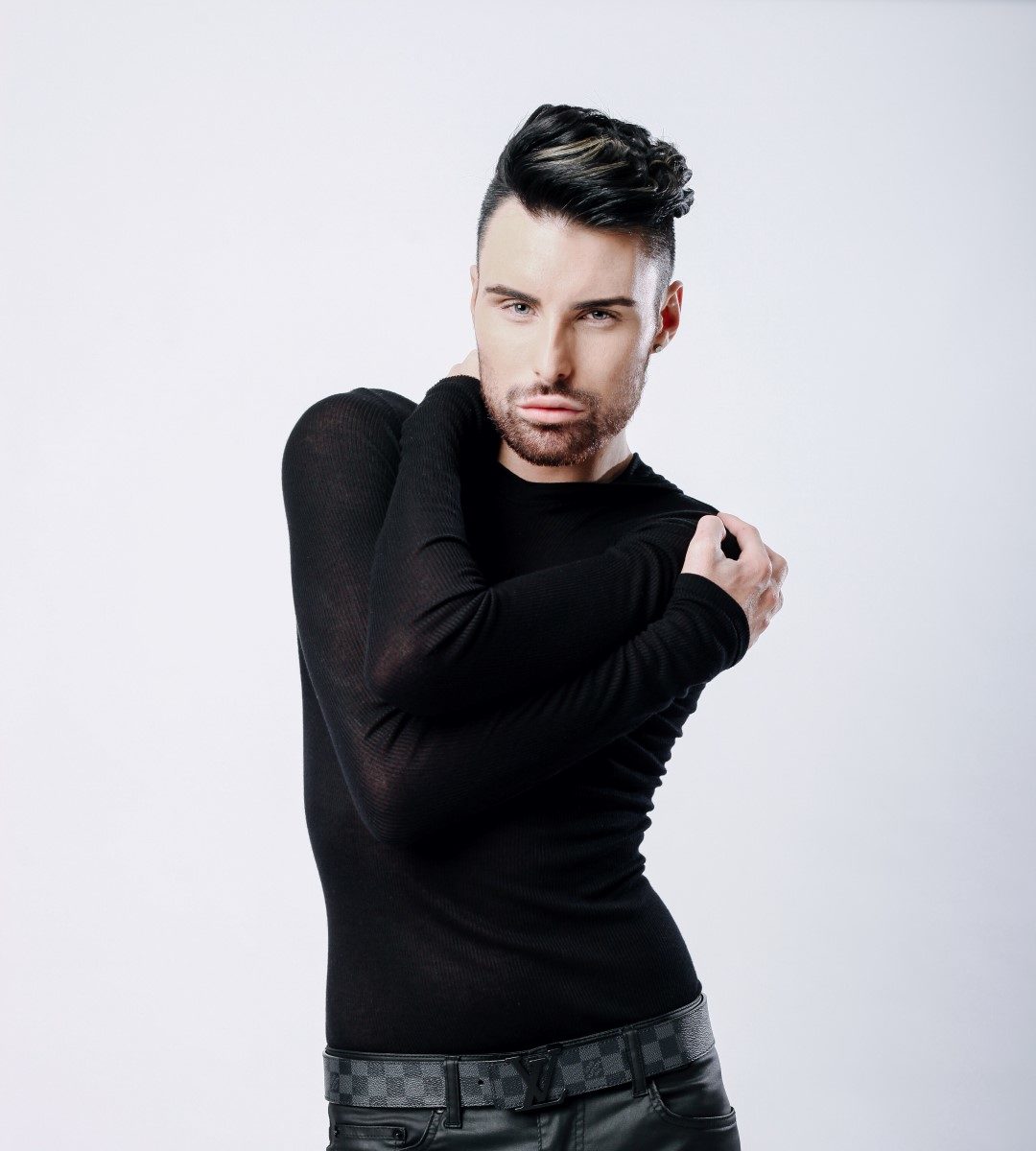 In 2012, Rylan got himself in a little bit of hot water when it transpired he was working for a modelling agency who was conning it's clients.
[adunit mobile="RTK_z9hm"]
12 year old Roni-Anne Winch, of Maldon, Essex, agreed to a £2500 premium package at La Mode London agencies after meeting with the former X Factor contestant.
Rylan on Loose Women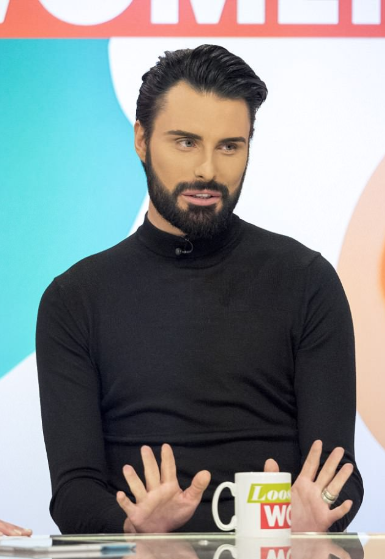 The 12 year old was then emailed casting opportunities like: "Female extras needed for party scene. Glamorous attractive slim girls, will have to wear a bikini," or "Casting a mature oriental model, aged between 30 and 45," rolls that definitely didn't suit her.
[adunit mobile="RTK_dVa8″]
24. He almost won a Sky modelling show before X Factor
CBB and X Factor weren't Rylan's first brushes with reality fame – before he appeared on either, Rylan made a splash on another short-lived reality show aired on Sky Living.
Rylan appeared on Katie Price's Modelling Show
Signed by Katie Price revolved around a modelling competition, with the ultimate winner securing a contract with Katie Price's management company.
[adunit mobile="RTK_wCZW"]
Rylan was a runner-up, beaten to the punch by eventual Miss Universe Great Britain 2013 winner Amy Willerton.
Katie presenting Rylan with a cake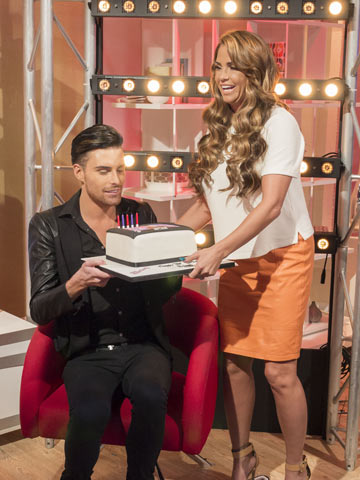 A staggering 10,000 people auditioned for the show, with contestants eventually whittled down to 13 eager finalists.
[adunit mobile="RTK_z9hm"]
Katie Price created the show to search for the next big thing with national and international success including US and UK Television shows, Australian Shoe Line and various product lines after her global success as one of the longest standing most successful models in the UK.
Rylan with the rest of the contestants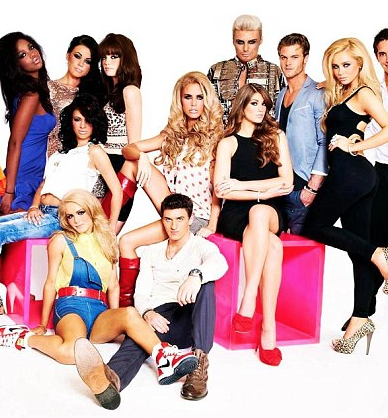 Auditions for the show were held in four of the UK's biggest cities: Leeds, London, Birmingham and Bristol.
[adunit mobile="RTK_dVa8″]
23. He's best mates with Katie Price
While he didn't take a modelling contract away with him from Signed by Katie Price, Rylan at least had the foundation for what would prove to be a lasting celebrity friendship.
Rylan as a bleach blonde with Katie Price
Today, Rylan and glamour model Price are the best of pals. He considers their relationship to be an unusually – for celebs – honest one:
[adunit mobile="RTK_wCZW"]
"I'll tell her exactly how it is. If it means me sounding rude to her, I don't care, because that's what mates do."
The two are best friends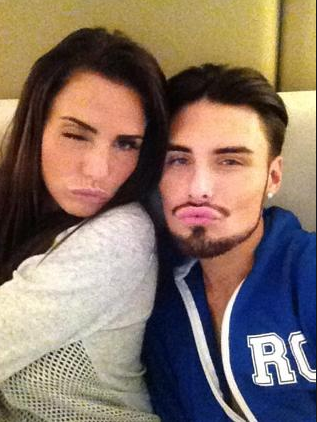 In 2017, Rylan rushed to defend his best pal before being caught up in an altercation with Chris Hughes over the glamour model.
[adunit mobile="RTK_z9hm"]
Rylan spoke to The Sun and said: 'Kate is the sort of person who will tell me everything first and this time around I just said to her "don't do what you did last time"… ultimately kids are involved, it's her marriage.
Rylan waded in to Katie's argument with Chris Hughes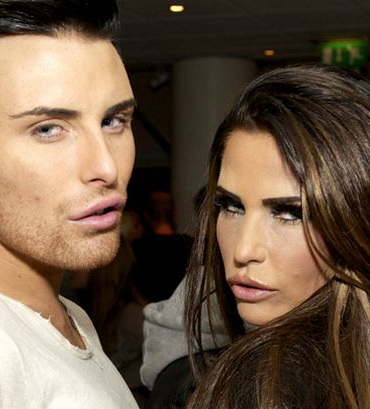 'Kate will do whatever Kate wants to do and it's her marriage.'
[adunit mobile="RTK_dVa8″]
22. He started out his music career in a Spanish boyband
Before he even tried out for X Factor, Rylan was making a living utilising his musical gifts. While temporarily living in Ibiza prior to his appearing on the talent show, Rylan gigged as a member of Take That and Westlife tribute bands.
Rylan started out his singing career in Spain
He was also, until 2010, also part of a Spanish boyband called 4bidden.
[adunit mobile="RTK_wCZW"]
Online you can still find videos of him, alongside the rest of 4bidden, singing Girls Aloud covers for holidaygoers.
He was part of a boyband called 4Bidden
To save you the trouble of having to go and find one, we've included it for you.
[adunit mobile="RTK_z9hm"]
In this video, 4bidden can be seen in Charlies bar Es Canar along with his fellow band members singing Take That.
He would later appear in front of Gary Barlow himself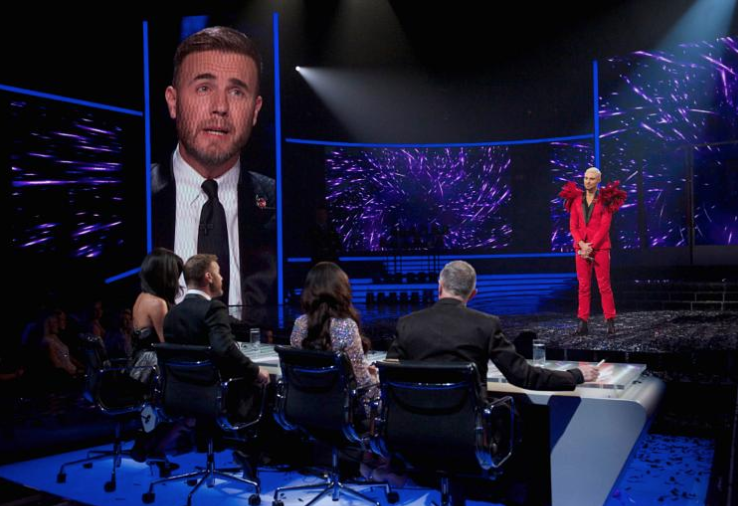 Little did he know that he'd be auditioning in front of the lead singer of Take That a few years later.
[adunit mobile="RTK_dVa8″]
21. He's a bestselling author
To recap, Rylan could legitimately call himself an actor, model, reality star, TV host and singer, and there's another, even more surprising talent of Rylan's that we can add to that list.
Rylan also dabbled in literature
In 2016, Rylan released his autobiography, The Life of Rylan, to amazingly high interest.
[adunit mobile="RTK_wCZW"]
Not only was the book successful, The Life of Rylan actually shot to the no.1 spot on the The Sunday Times Bestsellers List.
The life of Rylan was a best seller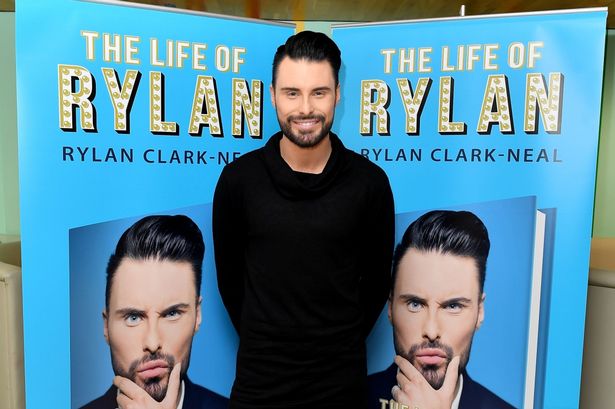 On Google Books, Rylan himself writes:
"Well hark at you, stumbling upon my autobiography. Bet you wouldn't have put money on that three years ago, eh?! Please don't stress yourself out too much though, it's actually socially acceptable nowadays that you're interested."
[adunit mobile="RTK_z9hm"]
Firstly I'd like to emphasize that I have WRITTEN THIS BOOK MYSELF, so be assured you're getting the TOOTH, the WHOLE TOOTH and NOTHING BUT THE TOOTH! (Which was my original choice of title, but babe, we're so over that) This book documents my story, year by year, from my humble beginnings growing up in the East End of London, becoming one of the nation's most talked-about people overnight to finally moving up the spectrum from guilty pleasure, and getting nearer to national treasure.
Here he is posing with some fans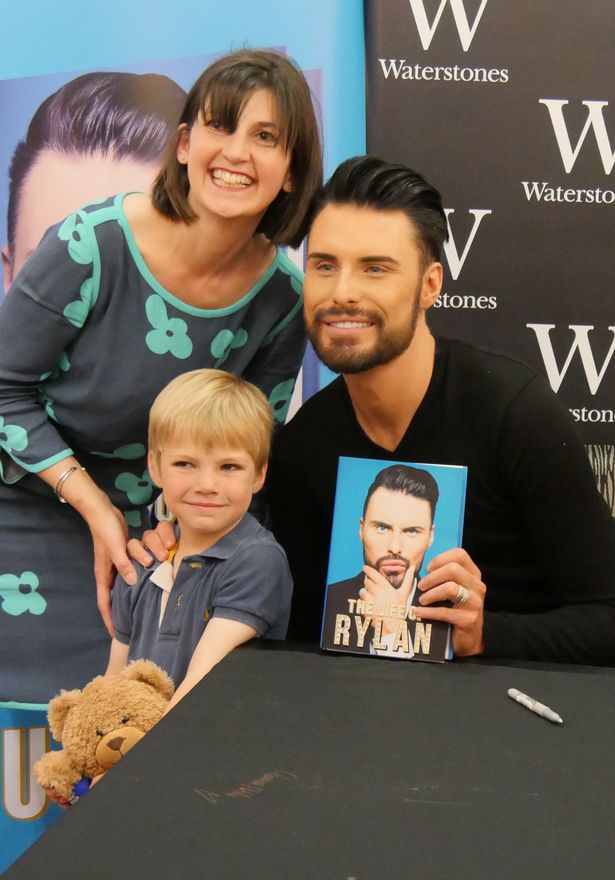 "It will make you laugh, cry, and most importantly you'll discover who I really am.
[adunit mobile="RTK_dVa8″]
If it doesn't do any of those things you're not legally entitled to a refund – just clearing that up ;-). I hope you enjoy reading this book as much as I have enjoyed writing it. This book has been like therapy, and LORD was I in need. Enjoy!"
20. 'Rylan' is just a stage name
There's a reason you've never heard the name Rylan before, and it's the same reason why Mr Clark-Neal chose it as his stage name in the first place.
Rylan isn't his real name
When he was just starting out in his modelling career, Ross Richard Clark chose the name 'Rylan' because it was so unusual and memorable.
[adunit mobile="RTK_wCZW"]
But while we all know him as Rylan now, he says he's still Ross at home.
Rylan posing when he was younger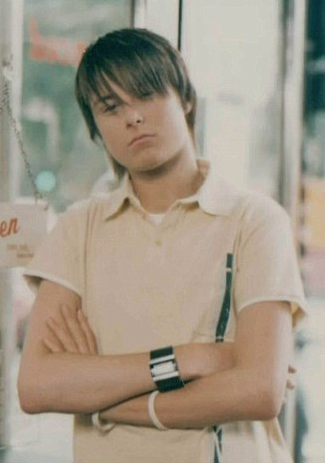 In an interview with Fabulous mag he revealed: "I leave Rylan at my front door and then I'm Ross at home, that's what [my husband Dan] and my family call me.
[adunit mobile="RTK_z9hm"]
"Then the second I walk out of that front door, I'm Rylan because everyone can see it.
Rylan with his mother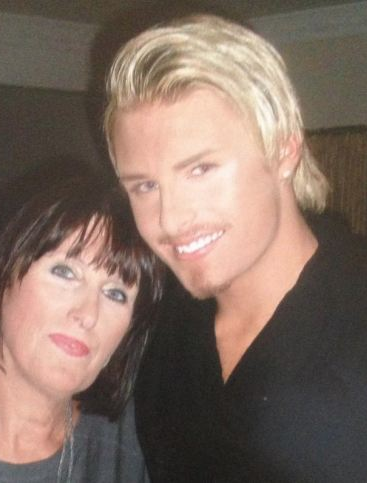 "That's the way I deal with it. It's not a character or persona, it's the same person, but Rylan gets away with a lot more."
[adunit mobile="RTK_dVa8″]
19. He's secretly ginger
You'd never know it from watching him rock jet black hair for almost his entire career, but Rylan's real hair colour is significantly brighter than that we're used to.
Rylan is a natural ginger
Rylan, in fact, was a red-headed kid, something that TV hosts like Keith Lemon and Lorraine Kelly occasionally like to find pictorial evidence of to embarrass Rylan with on their own shows.
[adunit mobile="RTK_wCZW"]
Luckily for you, we've also got our hands on some of them!
Rylan as a young child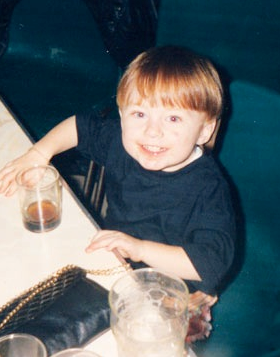 He has recently said: "I started dying my hair at secondary school, when I was about 15, I would like nothing more than to go back to my natural colour now… I do dye my beard…"
[adunit mobile="RTK_z9hm"]
He was appearing on Loose Women alongside the big-mouthed Janet Street Porter, who couldn't resist teasing Rylan about his ginger roots, and cheekily asked him: "So what about your pubes?"
Rylan giving Janet Street Porter a High Five
Rylan burst into a fit of giggles and shot back: "You know what, I'll show you mine if you show me yours."
[adunit mobile="RTK_dVa8″]
18. He was raised by his mum and grandma
Rylan doesn't like to talk about his father, to the extent that he's not even offered up a name, evidently a result of the fact that – in Rylan's own words – his dad was "never around" when he was growing up.
Rylan with is family
Instead, says Rylan, he was raised by his mother, Linda, and grandmother, something he revealed in a recent interview when talking about his now-deceased nan's dementia:
[adunit mobile="RTK_wCZW"]
"It was crippling to see the woman who brought me up along with my mum sitting there unable to string a sentence together."
Rylan appeared on a show with his mum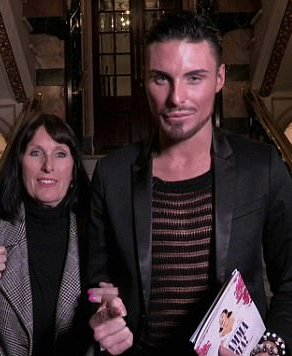 His mother suffers from Chrohn's disease, and in 2017 she spent a six week stint in hospital for treatment.
[adunit mobile="RTK_z9hm"]
He said: 'My mum's had Crohn's disease and unfortunately something went wrong, so she's been in hospital for six weeks.'
Rylan's mum has recently been ill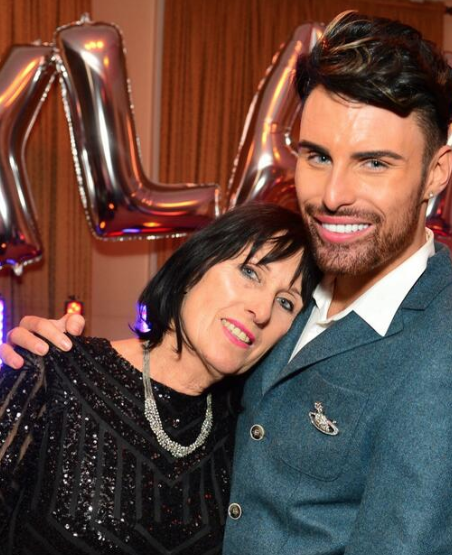 'They've looked after her so well so I just want to say thank you and to people who have all been watching, she's very, very well, she's home now.
[adunit mobile="RTK_dVa8″]
'So we had a very nice Mother's Day yesterday… I'm very, very happy, so good on you, you've really made a bad situation good, so thank you.'
17. His bathroom habits are…unusual
Part of Rylan's appeal, to his fans, has always been an outrageous kind of eccentricity.
Rylan has some unusual bathroom habits
A recent confession about his toilet habits, however, goes beyond eccentric into just plain mad.
[adunit mobile="RTK_wCZW"]
On an edition of This Morning late last year, it was revealed that Rylan can only go number two if he first strips completely naked. "I think it started as a child", he confessed, adding that his habit of taking off all his clothes first is the reason "why I can only go in my own house".
Rylan posing in a giant cocktail glass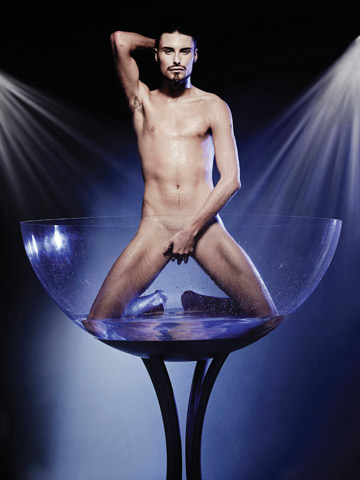 They were discussing it during a segment about a Tinder date who got stuck in a window after trying to retrieve a poo that she'd thrown through the gap.
[adunit mobile="RTK_z9hm"]
I kid you not. After 15 minutes of trying and failing to get his date out, Liam called the Bristol fire brigade, who eventually managed to free Liam's date, but had to destroy the window in the process.
They were discussing when someone got stuck between a window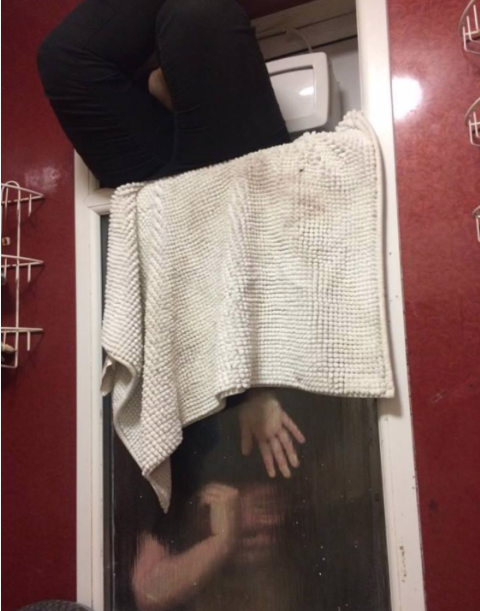 Liam set up a GoFundMe page to try and retrieve the money needed to replace the window. Fair to say, it go a big response.
[adunit mobile="RTK_dVa8″]
16. He once threw pegs into the Big Brother compound
This sounds like a very strange one, but it's totally true. But did he do it to help them hang the washing out?
Brian Belo won Big Brother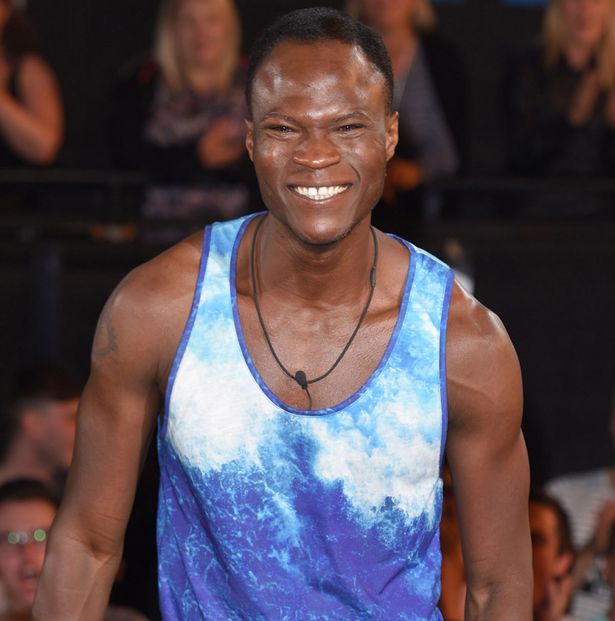 It's no secret that Rylan was a massive fan of Big Brother even before he became famous and appeared on Celebrity Big Brother.
[adunit mobile="RTK_wCZW"]
In his autobiography, he reveals that back in 2001: "My fave, Brian Dowling, was in the house.
Rylan threw pegs into the Big Brother compound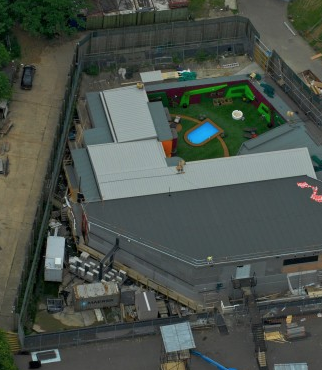 "We decided to pop into the Tesco's that was right next to 3 Mills Studios, where Big Brother was filmed, and buy some clothes pegs . . . Why? you ask.
[adunit mobile="RTK_z9hm"]
"We wrote 'Brian to win' on them and wanted to throw them over the Big Brother garden wall."We walked slyly around the compound, thinking we were total James Bonds, looking around to check there were no security guards.
All of the incarnations of the Big Brother eye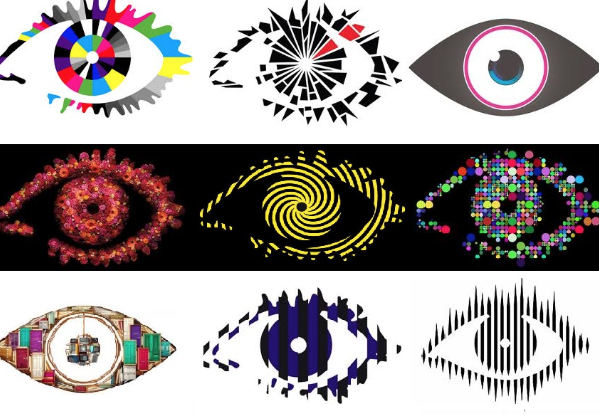 "The time had come to throw the pegs. 3, 2, 1, THROW . . . ! If that peg managed to get three feet from where I was standing I would have felt like Fatima Whitbread – but sadly it was the sh*ttest throw of all time.
"So I just screamed at the top of my voice: 'BRIIIIIaaaaan!' and legged it.
"As we were running away, we saw Dermot O'Leary filming Big Brother's Little Brother and he shouted to us, 'you're on the telly now!'
"Dermot was speaking directly to us, and it was the most exciting feeling, but we carried on running.
[adunit mobile="RTK_dVa8″]
15. He can whip up some pretty tasty food
Back in 2015, Rylan appeared on Celebrity Masterchef, just to add another show and talent under his belt.
Rylan is a dab hand at cooking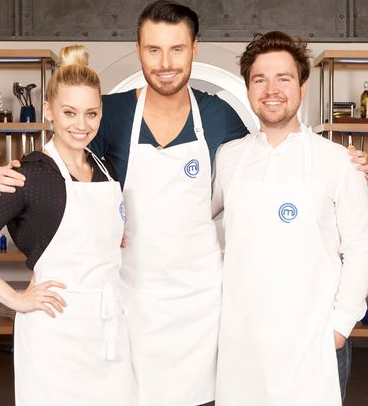 We know he can sort of sing, dance, and present shows, but fans were surprised when he continually managed to impress judges Greg Wallace and John Torode.
[adunit mobile="RTK_wCZW"]
One of Rylan's most memorable dishes was a 'gourmet' replica of a McDonald's happy meal.
He created a gormet Happy Meal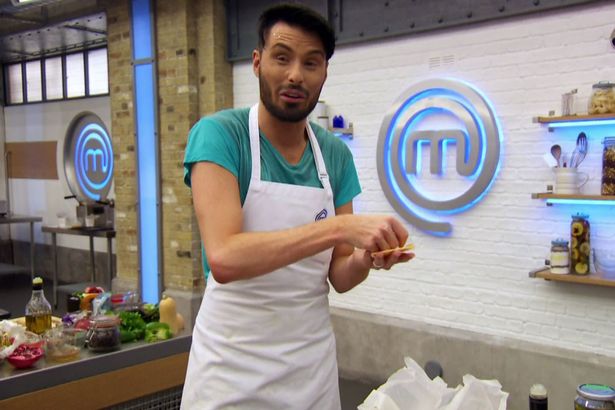 The treat went down a storm in the Masterchef kitchen.
[adunit mobile="RTK_z9hm"]
Rylan reached the final of the show alongside former Pussycat Dolls member Kimberly Wyatt, who he lost out to for the title.
He recreated it for Ruth and Eamonn Holmes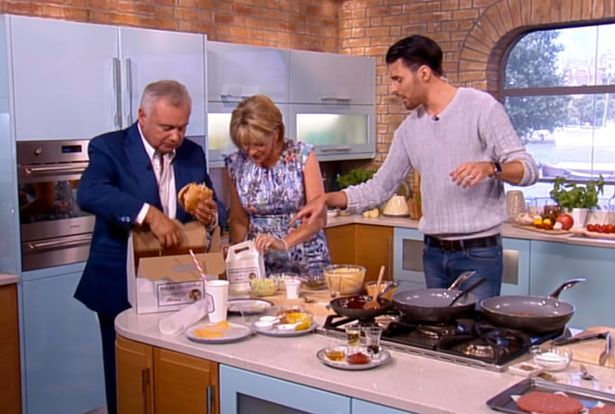 Speaking to Ruth Langsford about his experience on Masterchef he said: "It was great I had such a good time and I remember saying to you all those months ago 'Ruth I might be doing Celebrity Masterchef and you saying don't do it, you can't do it you can't cook you'll embarrass yourself'."
[adunit mobile="RTK_dVa8″]
14. He's dabbled in acting
We know that Rylan appeared in John Bishop's Britain before he was 'famous,' but it's not the only acting that he's done.
He's been in a few other shows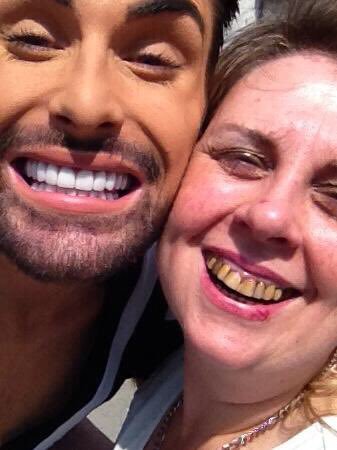 In 2014, he had a cameo in Sky 1 comedy programme 'Stella.'
[adunit mobile="RTK_wCZW"]
In his cameo, he performed to the girls during a night out at the local nightclub.
He appeared in Stella back in 2014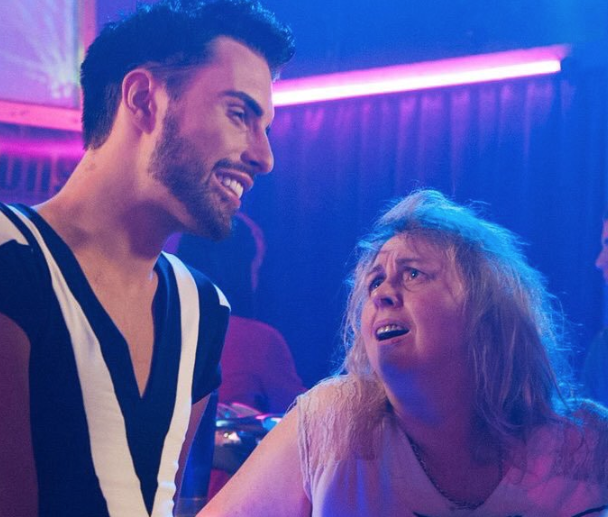 The description of the episode reads: "Stella accidentally shuts Michael's hand in his car bonnet – thankfully the pair are still being pally at this point.
Something is bound to happen between them, though, with Stella's raging hormones just about being kept at bay by a 50 Shades of Grey-style erotic novel."
[adunit mobile="RTK_z9hm"]
Here he is appearing in the show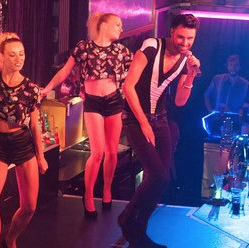 "Later on, a girls' night out to the local nightclub to see TV presenter and one-time X Factor star Rylan (and his impossibly big, impossibly white veneers) spells trouble for young Emma when she continues to cross the line with the very married Marcus."
[adunit mobile="RTK_dVa8″]
13. He took a break from presenting
In December of 2017, Rylan left fans devastated and a little worried after he announced that he would be going on a hiatus from the show in the New Year.
People were worried when he said he was taking a break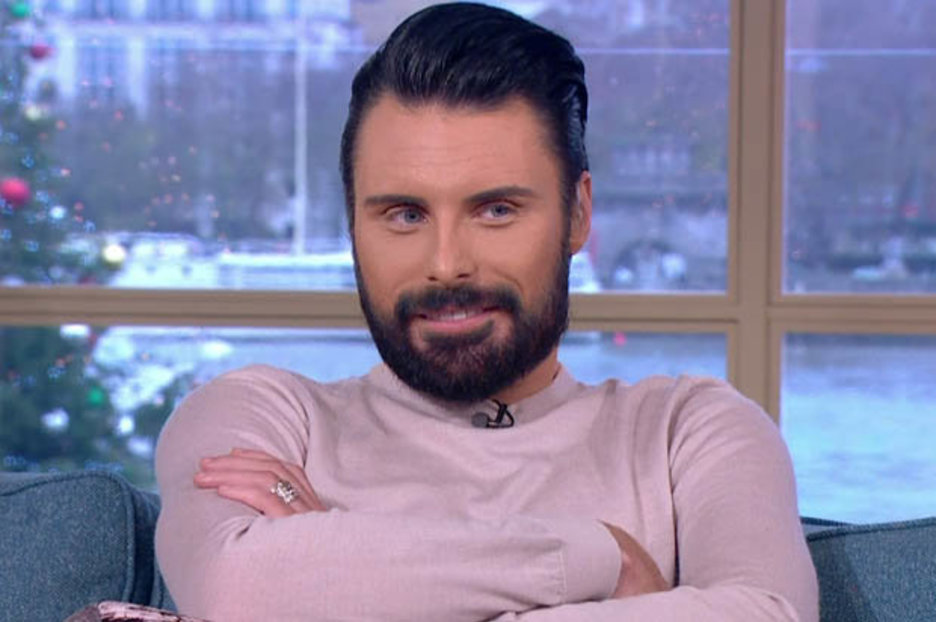 Speaking during the break, Rylan said: "I got a load of s*** when I had a break from This Morning after five years.
"I'm really missing being there but I just need time to myself. People think there's an ulterior motive and there's not.
[adunit mobile="RTK_wCZW"]
People weren't sure why he was doing it
"I just needed a break for my head, for my body, for my peace of mind."
Fans didn't need to worry for long, however, as it was soon announced he'd be back.
[adunit mobile="RTK_z9hm"]
The hiatus didn't last long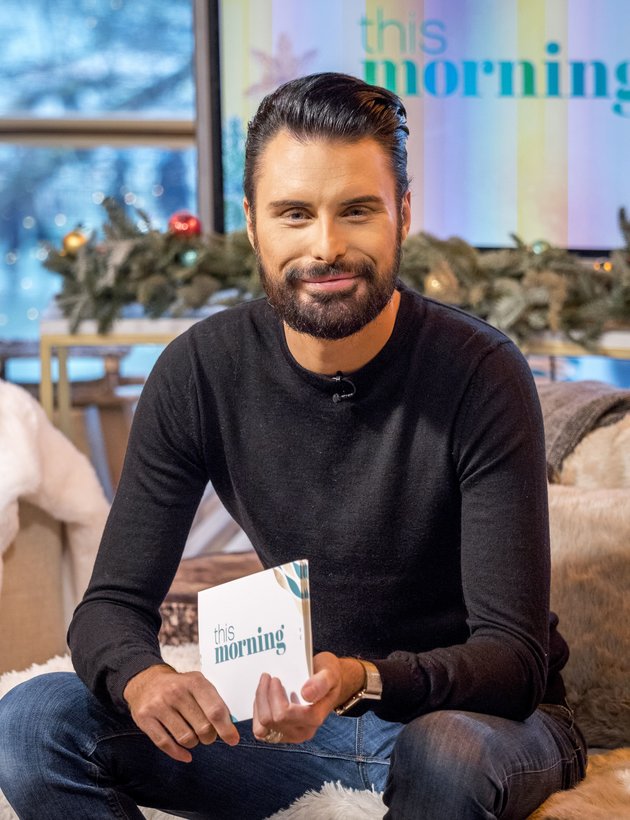 On 1 March 2018, Rylan revealed he would be returning to This Morning permanently.
[adunit mobile="RTK_dVa8″]
12. He wants to be a dad
In 2015, Rylan married his long-term partner, ex-police officer Dan Neal.
He presented This Morning alongside his partner, Dan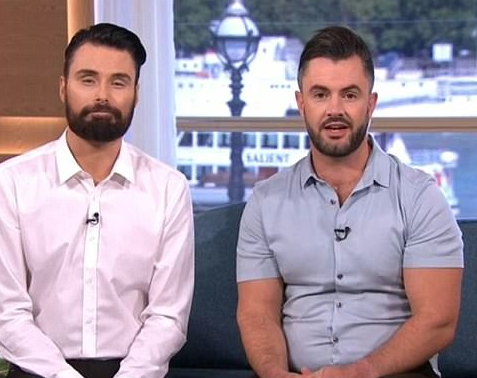 Dan has a 17-year-old son called Cameron and Rylan jokes that he feels like he's a "proper dad" to his husband's son.
He said in an interview: "I've turned into a proper dad and I even tell him off."
[adunit mobile="RTK_wCZW"]
Dan and Rylan with Dan's son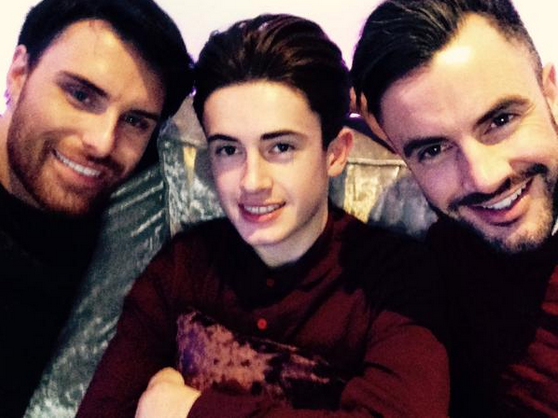 "He's got three parking tickets in the last week so I've been screaming at him down the phone."
He's also said: "I look at him like he's my own. He can talk to me – I'm Dad, but he can talk to me about sex!
[adunit mobile="RTK_z9hm"]
The couple make a very attractive pair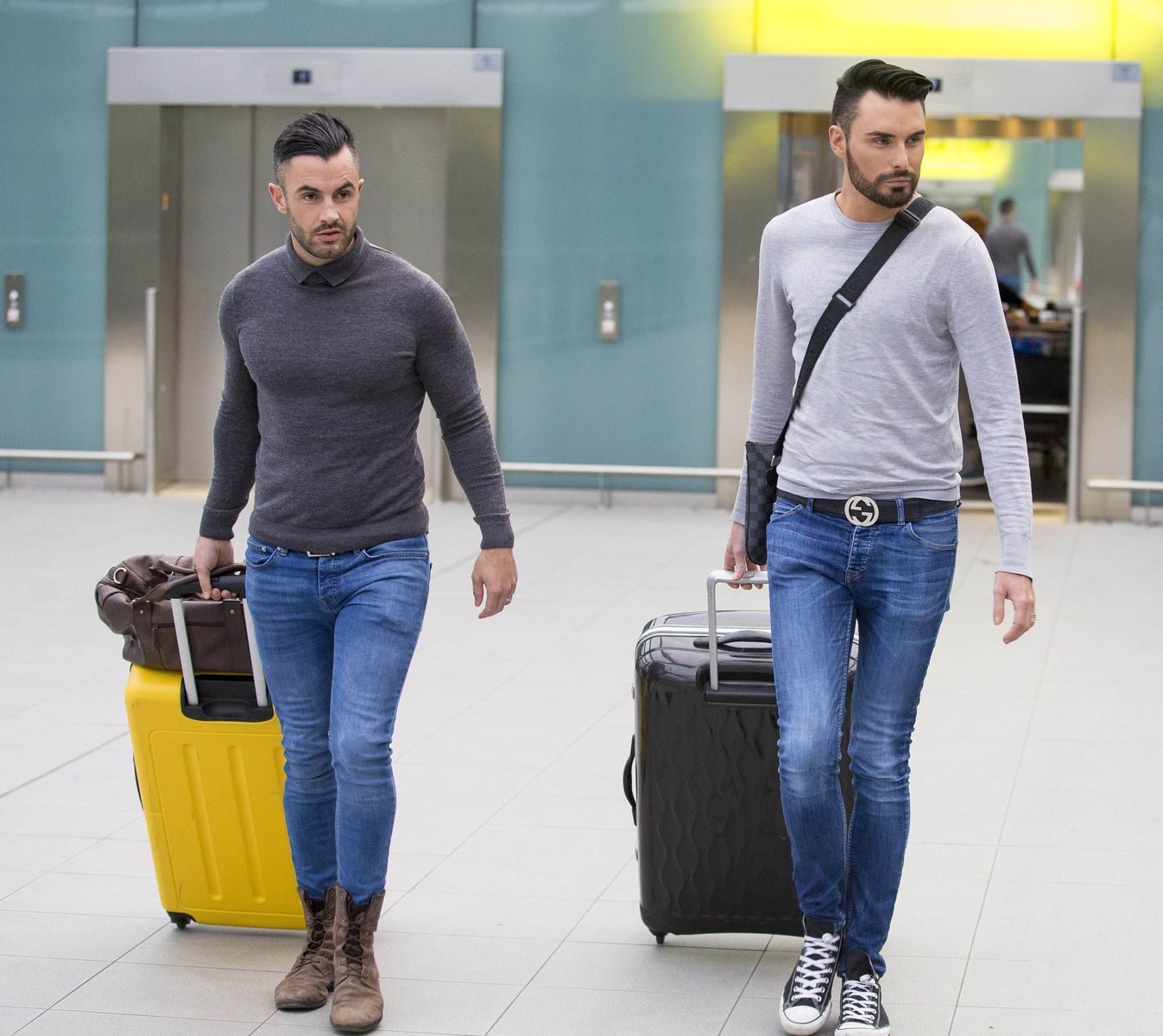 "I'll say, 'As long as you're being safe!' If that was Dan, he'd be like, 'Stop it, Dad!'."
11. He's dreamt of being pregnant
Here's another of the strange ones, which kind of links in with the last post.
[adunit mobile="RTK_dVa8″]
Rylan gets a bit broody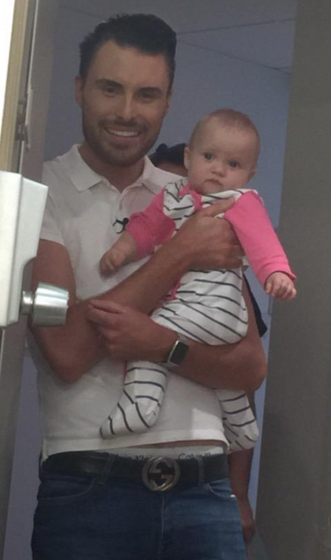 He recently opened up on This Morning about an elaborate pregnancy dream.
[adunit mobile="RTK_wCZW"]
He told hosts Ruth Langsford and Eamonn Holmes: "I bet it was lovely to be pregnant, I bet you enjoyed it. I'd love to be pregnant."
Dan with his son, Cameron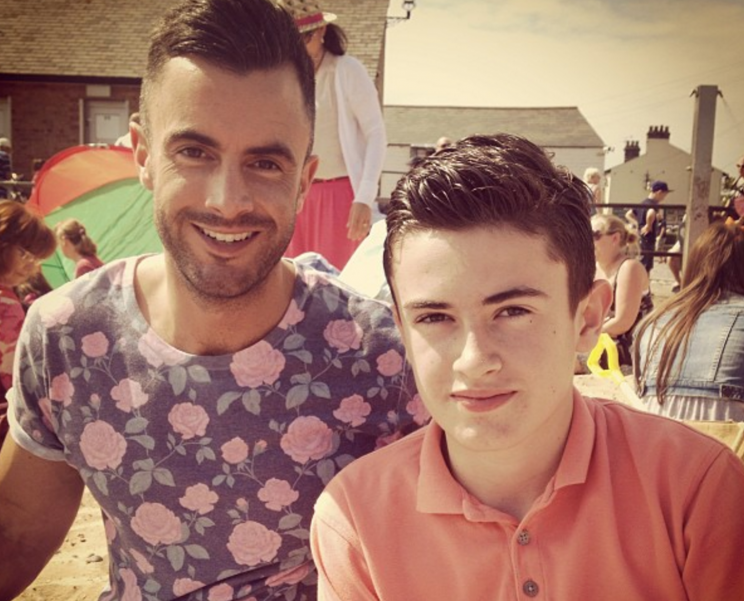 He continued: "You know how broody I am. I once had a dream that I was pregnant and I just had that feeling like 'Ooo, it's heavy.'"
Unless some sort of miracle happens Rylan, this is one dream we don't think will come true.
[adunit mobile="RTK_z9hm"]
They make a great looking family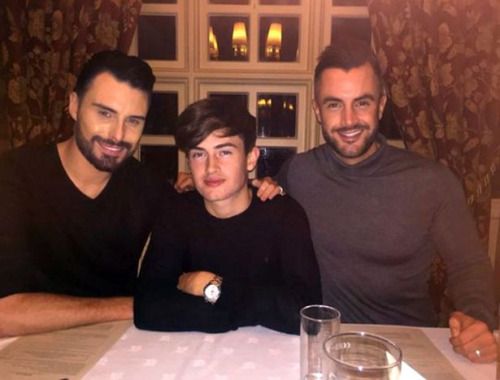 He'll just have to carry on hoping.
10. He's had work done
In the past, Rylan has admitted to having plastic surgery, and notes it's nothing to be embarrassed about.
[adunit mobile="RTK_dVa8″]
Rylan supporting a crazy set of gnashers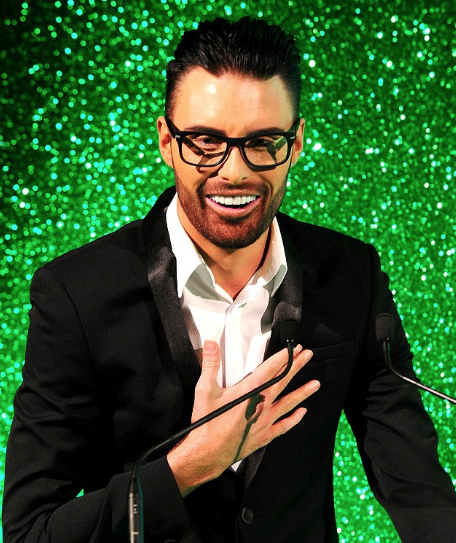 He has said: "I've had bits and bobs done over the years.
"If you're unhappy with something and in a position to change it, then why not?
[adunit mobile="RTK_wCZW"]
He has happily admitted to having work done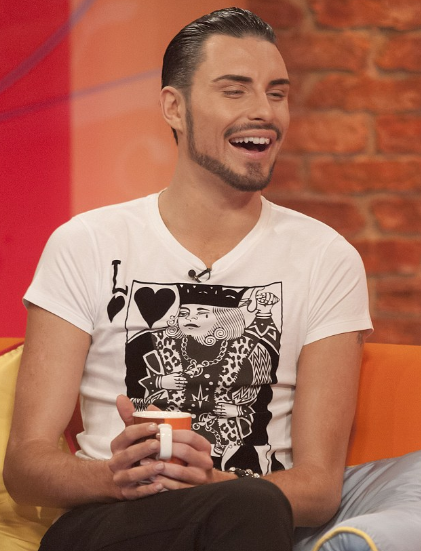 "Look at Katie Price! She's had about a million boob jobs and nobody should judge her for that."
But he says that having surgery is not a cure-all for people who already have body issues. He revealed: "I'll never feel confident about the way I look, but I've come to terms with that."
[adunit mobile="RTK_z9hm"]
Rylan in a rather revealing outfit
We think he's got a good point, if you can do it, why not?
[adunit mobile="RTK_dVa8″]
9. He was whipped on stage and walked on a leash by Britney Spears
What sort of alternative reality have we stumbled into?
This isn't a joke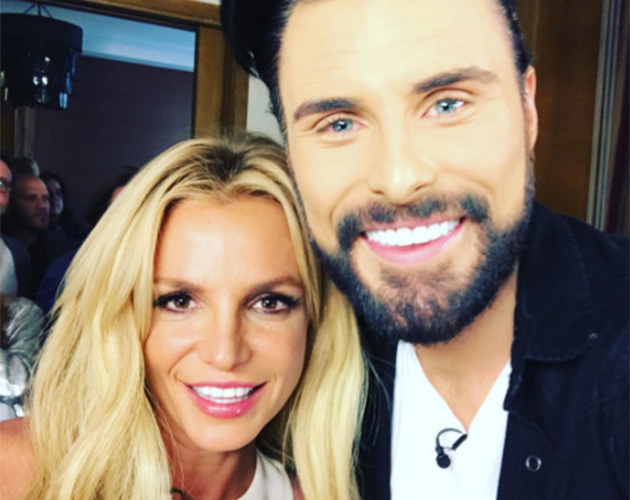 In August of this year, Rylan was gobsmacked when he received a message from Britney Spears inviting him to join her on stage at the O2 during her forthcoming gig.
[adunit mobile="RTK_wCZW"]
A few weeks later, and it finally happened! Rylan must have thought all his dreams (apart from the pregnancy one) had come.
The singer walked him around on a leash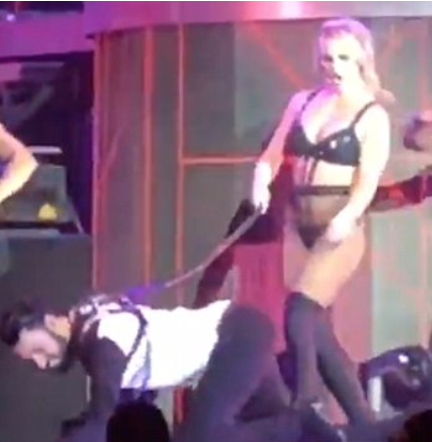 The X Factor contestant-turned-presenter appeared with her during her performance of Freak Show in the iconic arena.
[adunit mobile="RTK_z9hm"]
Surrounded by male dancers, Britney stepped aside to reveal Rylan, on his hands and knees, attached to a lead, being walked by the American starlet.
It made his dreams come true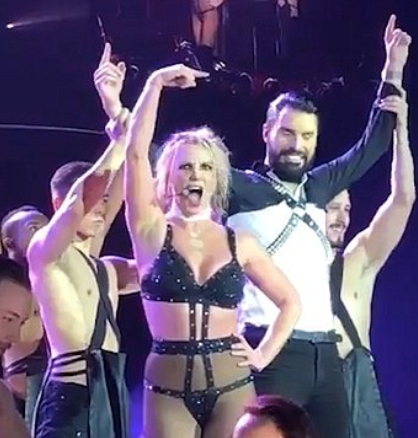 Once up on his feet again, Britney grinded her semi-naked body against him, as he gyrated to the music, looking overjoyed.
[adunit mobile="RTK_dVa8″]
8. He was very popular at Eurovision
For the first time this year, Rylan co-presented coverage from the Eurovision Song Contest in Lisbon.
Rylan cohosted the Eurovision semi-finals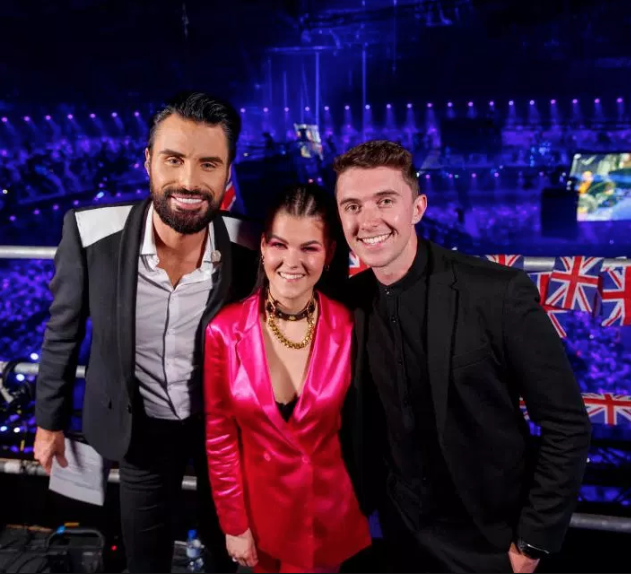 He was a big hit with the fans, especially after quoting RuPaul's Drag Race favourite, Miss Vanjie.
However, there was a bit of concern when he had to fly home early, missing out on the final.
[adunit mobile="RTK_wCZW"]
Here he is dressed as past winner, Conchita Wurst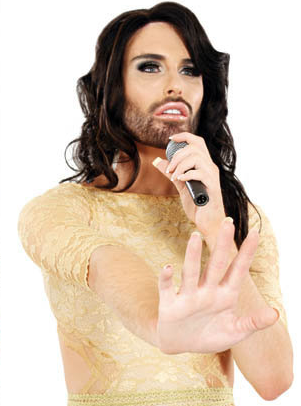 But it seems that fans had absolutely nothing to worry about. Rylan said:
"The only reason I left a bit early, there was no barny or nothing, no drama or anything like that."
[adunit mobile="RTK_z9hm"]
He had to leave the competition early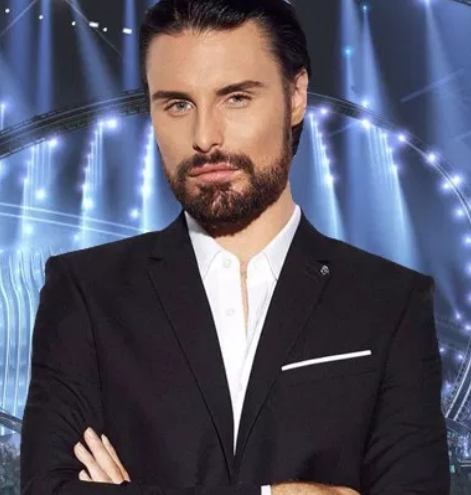 "I just a family thing had come up so I just had to fly home a bit early unfortunately."
7. He revealed the actual reason not long afterward
After he had to miss the final of Eurovision, which was one of the things on his bucket list, fans of the presenter wondered what could be so important.
[adunit mobile="RTK_dVa8″]
It was only afterwards that he revealed the reason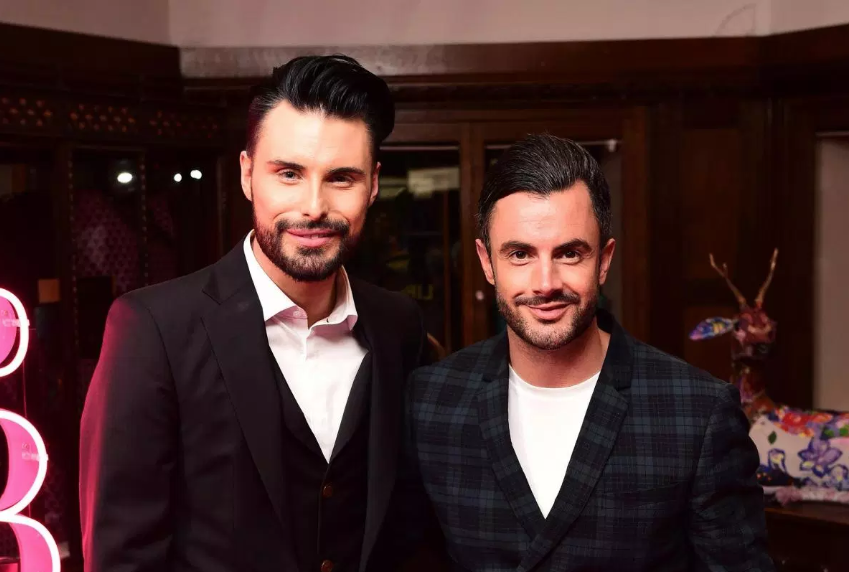 Well it turns out that it was his husband, Dan, who was suffering a mystery illness that forced him home so early.
The 29-year-old told how he dashed home to be by his partner's side despite the competition being one of his "boxes."
[adunit mobile="RTK_wCZW"]
His husband had fallen ill with a mystery illness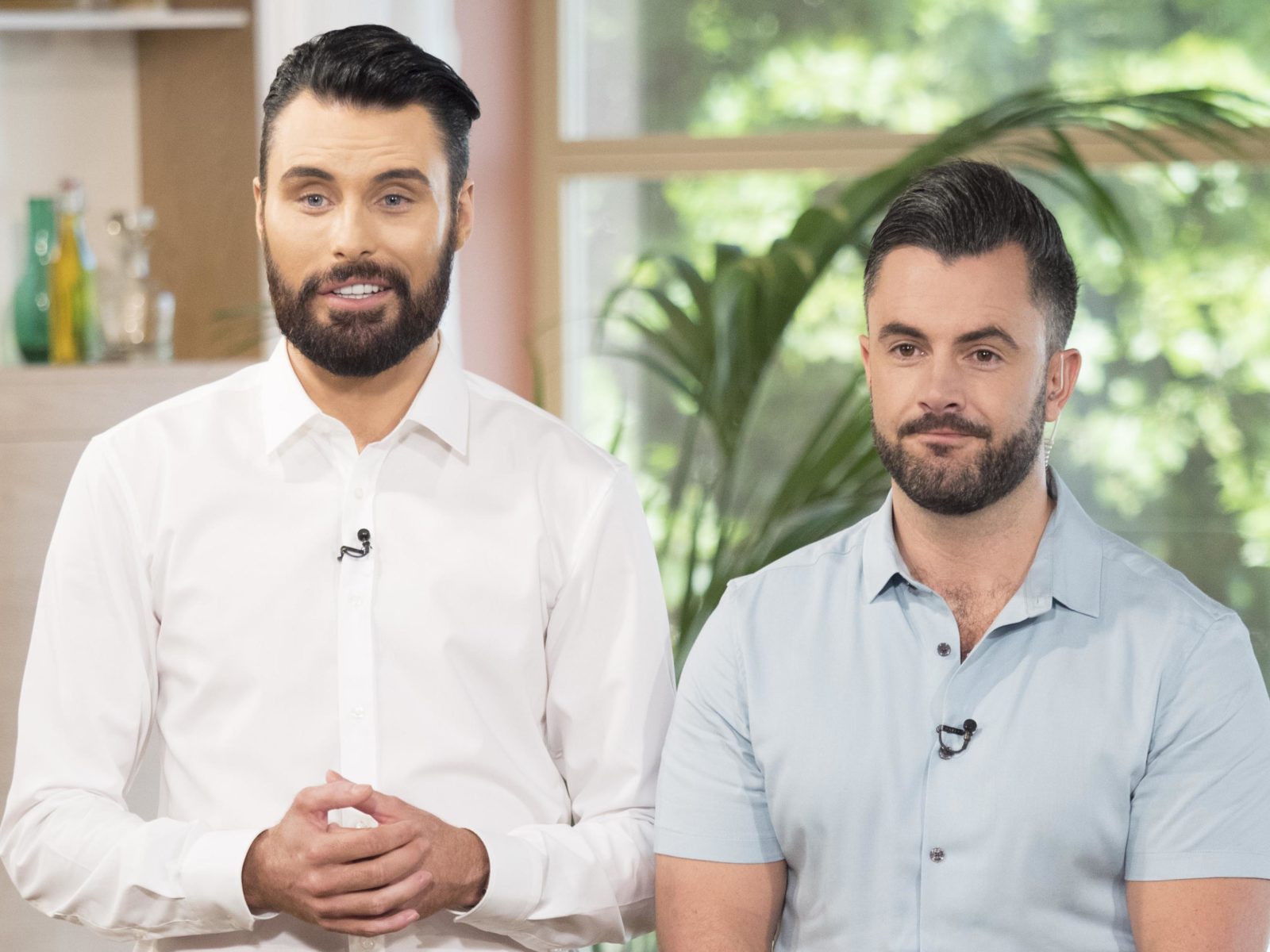 Citing "unforeseen circumstances" at the time, Clark-Neal said: "It got to the Friday, the day before the final. I'm not going to lie, I was so excited to be there.
"I've always been a fan and so to be asked to do it in the first place was a big tick off my list."
[adunit mobile="RTK_z9hm"]
Dan quickly recovered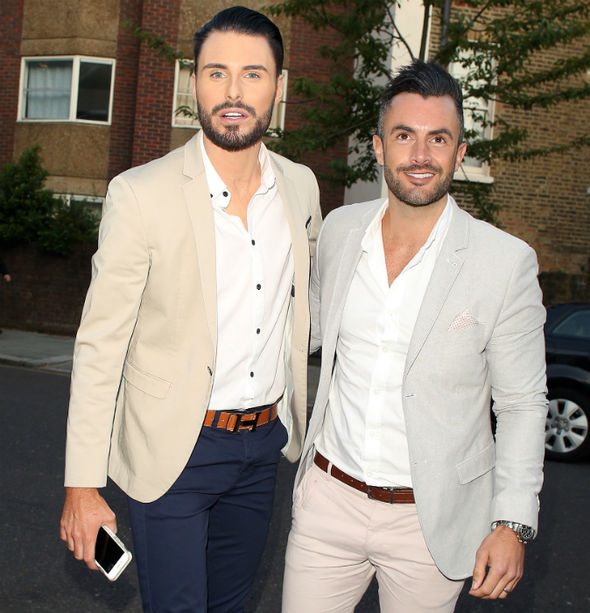 "But when I found out Dan was ill I didn't say anything to anyone. I just went on my phone, booked my flight and then explained, 'I'm really sorry, but I've got to go home. Everyone got it because I wasn't going to do that lightly."
[adunit mobile="RTK_dVa8″]
6. He snuck out of the Celebrity Big Brother House for X Factor rehearsals
It was revealed by former EastEnders star, Gillan Taylforth, that Rylan used to leave the house for X Factor tour rehearsals.
Contestants aren't supposed to have interaction with the outside world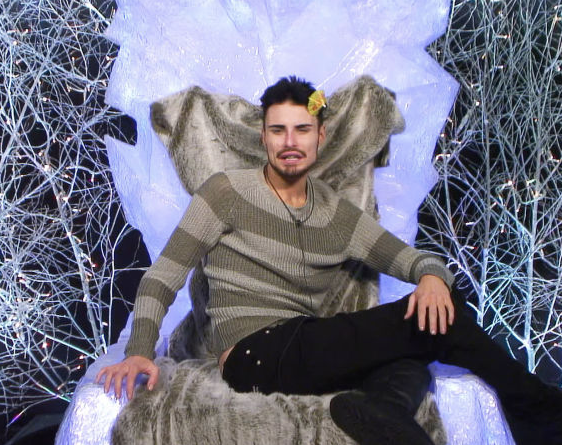 She let it slip on The Wright Stuff and said that contestants, who are not allowed watches or clocks, would try to judge the time in several different ways including noting when it started to go dark.
[adunit mobile="RTK_wCZW"]
She then added: "And then Rylan went out to do X Factor rehearsals for the tour he's doing and when he came back, obviously he wasn't allowed to talk to anybody, but when he came back he just asked somebody the time very quickly."
Rylan won that series of Celebrity Big Brother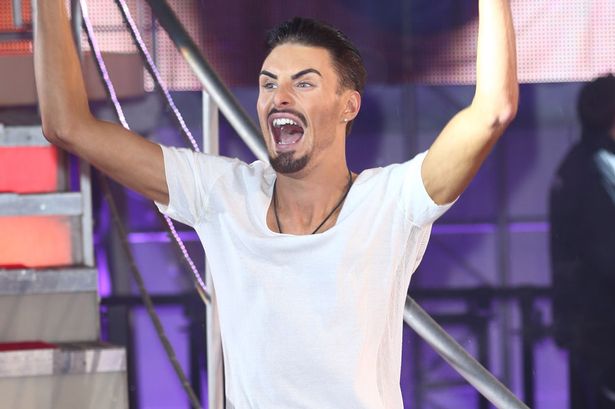 Contestants in the show are meant to be isolated in the Big Brother house and denied access to the outside world.
[adunit mobile="RTK_z9hm"]
A spokeswoman for the show refused to say how many times Rylan had left the house or for how long.
He has both taken part, and hosted, the show
They only said: "Rylan has rehearsed for his tour on site with a choreographer, escorted by a Big Brother producer."
5. He once spent a ridiculous amount of money on a hedge
Now that Rylan is a bit of a big celebrity, it's fair to say that he's got a fair bit of money in his pocket.
[adunit mobile="RTK_dVa8″]
Rylan has some money to splash around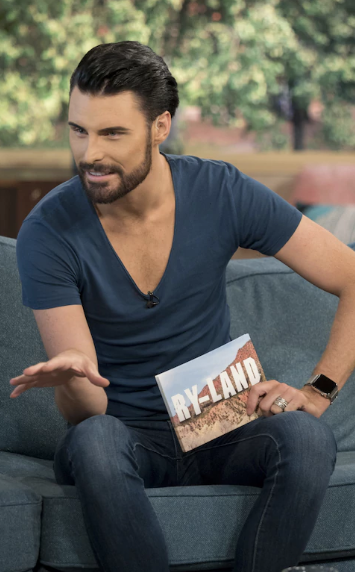 So what do the rich and famous spend all this money on? Well, hedges apparently.
[adunit mobile="RTK_wCZW"]
In an interview, Rylan said that his worst financial decision was purchasing a hedge.
He once spent a lot of it on a hedge
"I spent £14,000 on hedges grown to my exact measurements, but I didn't water them and they died.
[adunit mobile="RTK_z9hm"]
I thought nature would water them naturally."
However, he forgot to water it and it died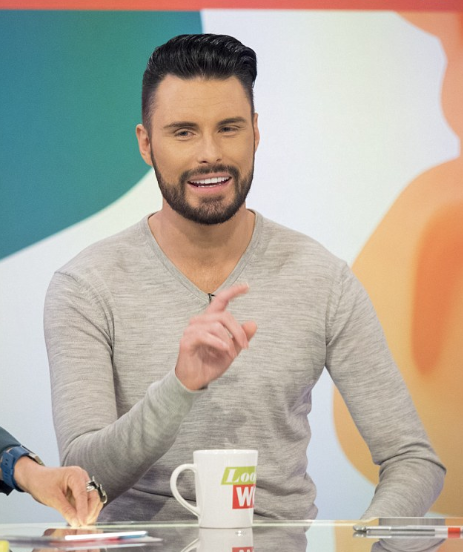 But because they were part of the wall design, planted in a trough filled with soil and not rooted in the ground, they didn't suck up any water.
[adunit mobile="RTK_dVa8″]
4. He likes to fritter his money away on cleaning products
In the same interview, Rylan revealed what he likes to fritter his money away on.
He also has another strange thing he likes to spend money on
"Stupid things like LED light bulbs in different colours. I'll be cleaning the kitchen and suddenly think: "Ooh, I wonder if there's something I can buy to remove that stain on the tap?"
[adunit mobile="RTK_wCZW"]
"Then I'll spend £300 on cleaning products just to have a jolly. I can be a bit obsessive and love a bit of a clean."
Rylan looks worse for wear after a night out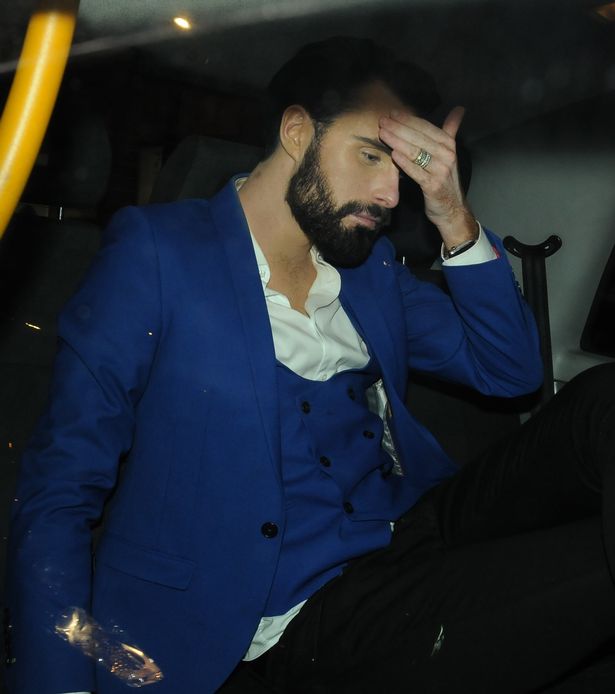 "I adore a scented candle, but next thing I know is I've bought half the Air Wick range."
[adunit mobile="RTK_z9hm"]
"When they bought out their sandalwood fragrance, I bought 100 just because they were limited edition – I'm sad."
He likes spending money on cleaning products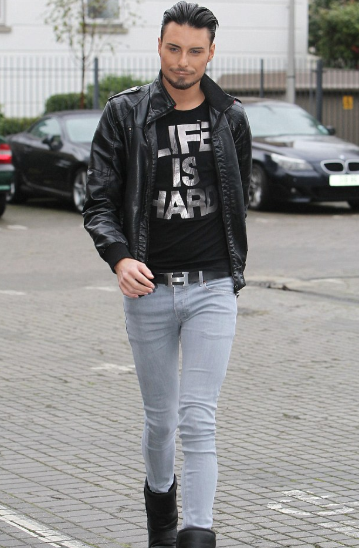 With the money he's earning, we're pretty sure he could afford a cleaner. Talking of the money…
[adunit mobile="RTK_dVa8″]
3. He's worth a staggering amount of money
Who knew that having a break down on X Factor could earn you so much money?
He's amassed quite the fortune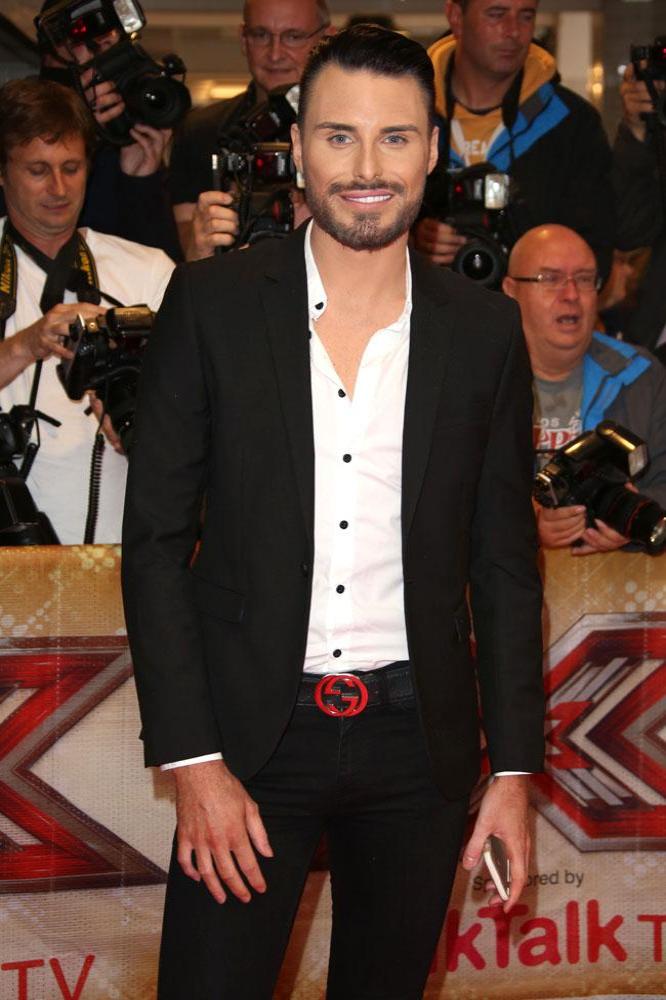 His career was kickstarted after coming fifth on the X Factor in 2012.
[adunit mobile="RTK_wCZW"]
But despite appearing on a singing show, it wasn't his singing that was getting him all the attention.
The TV host is worth quite a bit of money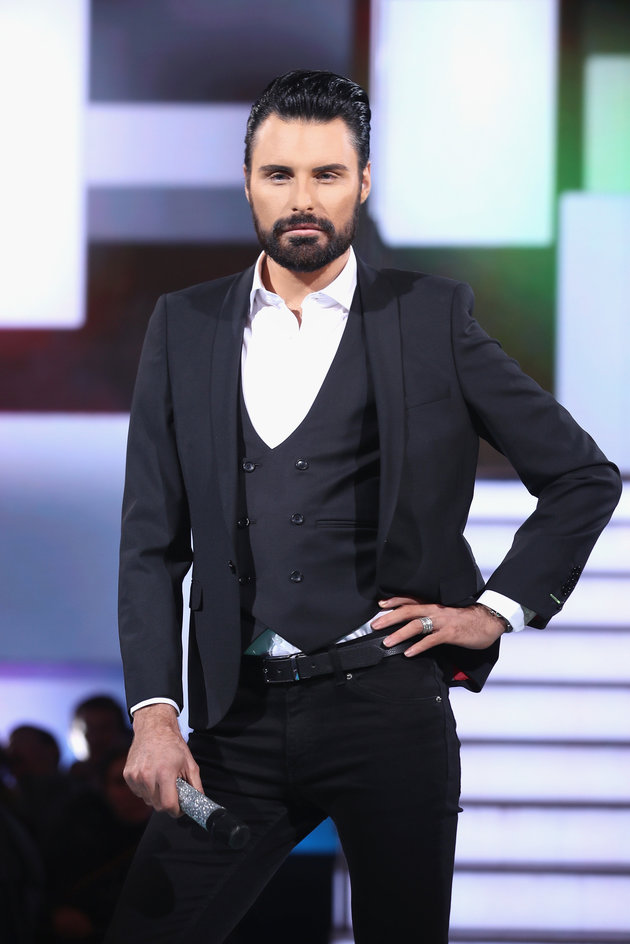 It is his charming and cheeky personality that got most of us talking.
[adunit mobile="RTK_z9hm"]
His breakdown when Nicole Sherzinger tells him he's through to the live shows is now legendary.
Here he is in a rather bizarre outfit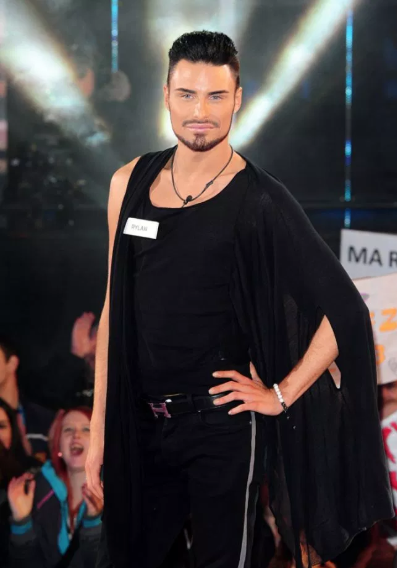 The X Factor paved the way for Rylan to become a national treasure and he's now worth a whopping estimated £4.5 million!
[adunit mobile="RTK_dVa8″]
2. He stripped naked for PETA
In 2013, a year after appearing on the X Factor, Rylan appeared on something else, only this time wearing fewer clothes!
Rylan is proud to be fur-free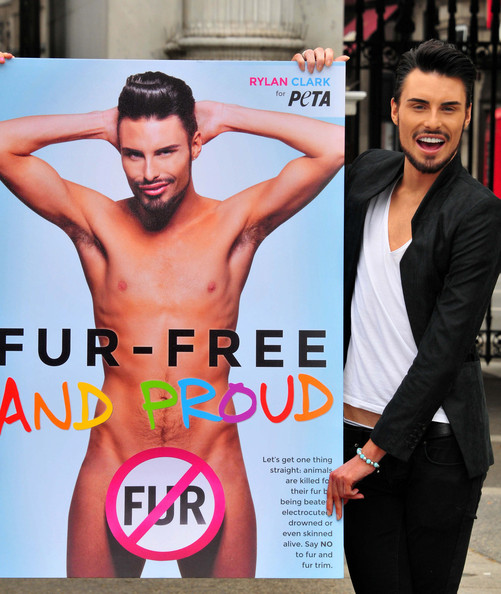 He was highlighting it impressive and well-defined…opinions about animal cruelty.
[adunit mobile="RTK_wCZW"]
He shot the images for anti-animal cruelty group, PETA, stripping off completely naked for their campaign.
He posed for a series of campaigns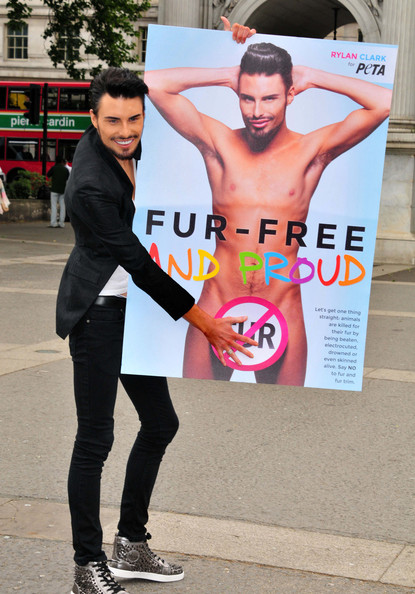 It's as Rylan came out of the closet about being fur-free and fabulous.
[adunit mobile="RTK_z9hm"]
"If you see me in something furry, I'm faking it all the way!" he proudly proclaimed.
He was totally in the nude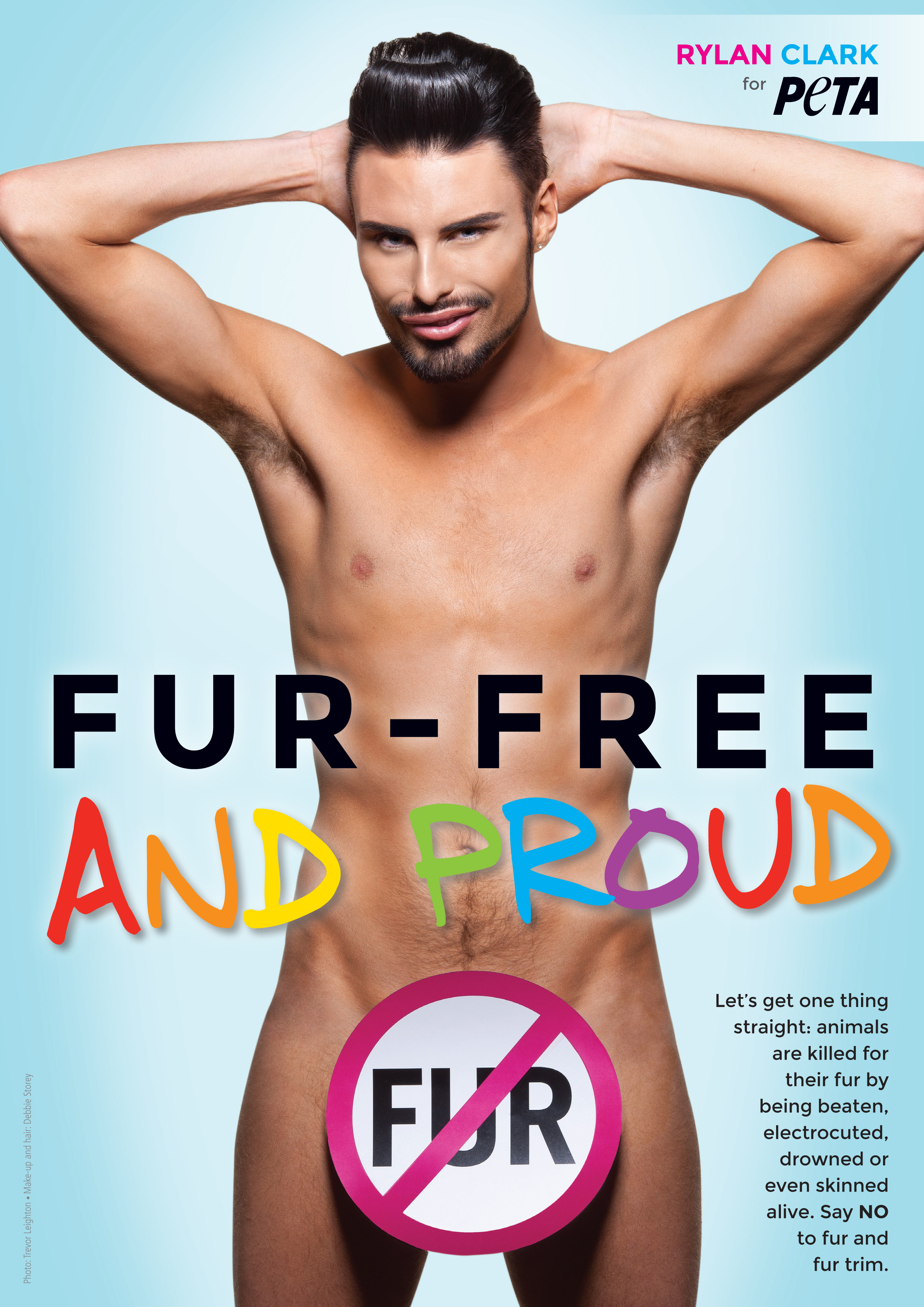 Animals on fur farms are confined to tiny cages for their entire lives and often skinned alive.
[adunit mobile="RTK_dVa8″]
1. An interview he filmed for Eurovision was cut for being too 'provocative'
But not in our country, or in any other country who are supporters of gay rights.
It was cut from being shown in another country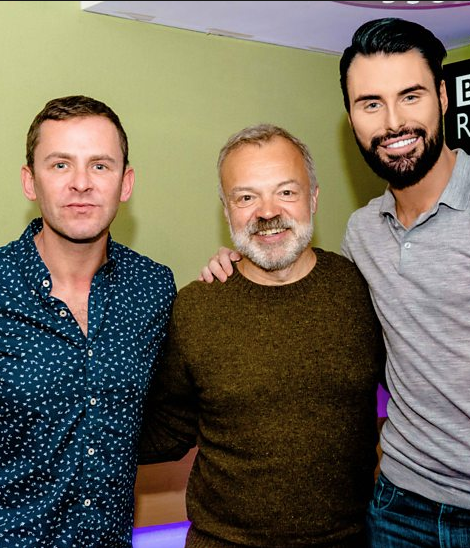 The presenter has described how an interview he did for another country, but it was axed for being 'too provocative.'
[adunit mobile="RTK_wCZW"]
Rylan took this to mean that they didn't use it because of his sexuality.
The United Kingdom's act had her mic stolen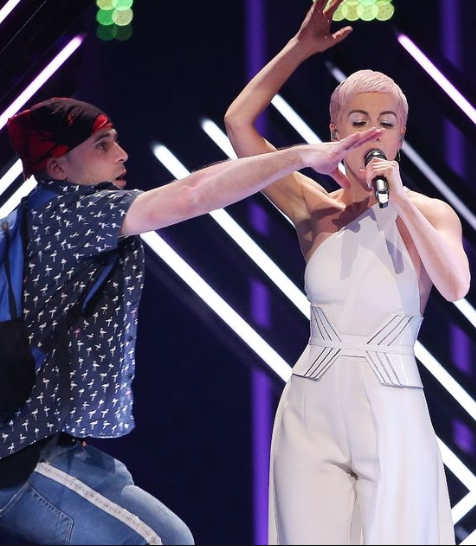 "I did Eurovision a few weeks back and to be fair, you can't get a gayer show than Eurovision," Rylan said. "It's one big spectacular."
[adunit mobile="RTK_z9hm"]
"But I did one interview out there with a country, I won't say which country it was, and the BBC had a phone call from that channel that the interview was for, saying 'We're not going to use that interview because we thought it was too provocative', or something like that."
He put it down to his sexuality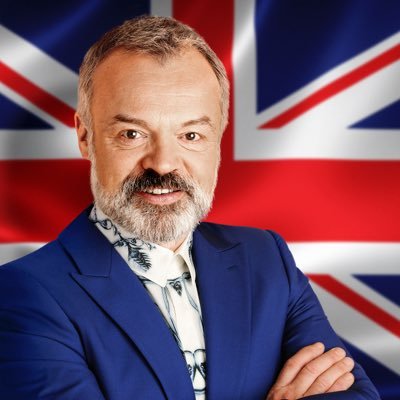 "I thought, 'How could I have been provocative?' So what they did, the BBC looked at it back, we had a representative there looking back at it as well, and all I will say is there is an issue which happened in that country in Eurovision and I very much sensed why they didn't want that interview to go out."
[adunit mobile="RTK_dVa8″]
"We believe, I believe, and I have to say it's my words only, but it was because of my sexuality; because they knew I was gay."