Though she has been working diligently in food and across various forms of media for decades, Prue Leith first truly became a household name outside of foodie circles just last year.



Prue joined Paul to replace Mary Berry
The reason for this, of course, is The Great British Bake Off. It was replacing Mary Berry as judge in the show, alongside Paul Hollywood, that has sent Leith's star skyrocketing at the age of 78.
Many people were unhappy when Bake Off moved to Channel 4
[adunit mobile="RTK_dVa8″]
This isn't Leith's first brush with fame, as any fan of cooking shows will know, but there is right now a real appetite for learning all about the restaurateur.
She has been a cook all her life
[adunit mobile="RTK_wCZW"]
As Leith, like Marry Berry, threatens to become a British institution in her own right, we've decided to dive into Leith's history and dig up some of the strangest and most surprising facts about this veteran of cooking shows.
One of Prue's Academies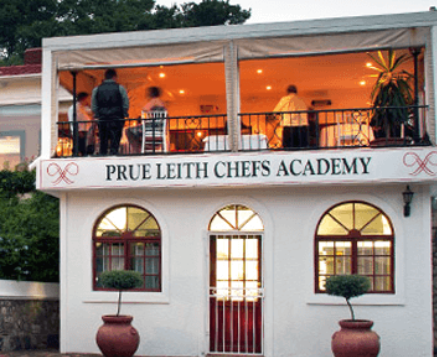 Here are ten things you never knew about Prue Leith, Bake Off's latest breakout star.
[adunit mobile="RTK_z9hm"]
26. She was born and raised in South Africa
For almost 60 years, Prue Leith has been a resident of the UK, living in London where she first made her name as a restaurateur and chef.
Prue when she was young
This wasn't where Leith began life, however. Don't let the plummy accent fool you, for Prue Leith is actually South African born and bred.
[adunit mobile="RTK_dVa8″]
Born in the rainbow nation in 1940, Leith attended a private boarding school in Johannesburg from five-years-old until she was 17.
Prue has always been interested in baking
Following school, Leith attended Cape Town University, but didn't take to any one subject and subsequently decided to drop out.
[adunit mobile="RTK_wCZW"]
Leith then relocated to Paris, where she briefly studied at Sorbonne University, before moving to London in 1960.
Prue was very glamorous when she was young
Leith has remained there ever since, opening Michelin-starred restaurants and writing for British newspapers as a food columnist.
[adunit mobile="RTK_z9hm"]
25. Bake Off is her fourth cooking show
Bake Off might be by far the biggest show Prue Leith has ever done, but it's hardly her first.
Bake Off definitely isn't her first cooking show
Leith made her first appearance on a TV cooking show way back in the 70s.
[adunit mobile="RTK_dVa8″]
She appeared in a 13-episode programme made for women homemakers, but Leith so disliked the experience that she stayed off screens for years afterwards.
She was a judge on The Great British menu for a long time
In 2006, however, Leith made her return to television in the BBC's The Great British Menu.
[adunit mobile="RTK_wCZW"]
Another reality show in which chefs compete through a series of cooking challenges to win the top prize, Leith acted as a judge until 2016.
She also appeared on My Kitchen Rules
Leith didn't leave Menu just because C4 came knocking with the Bake Off gig; first, Leith was a judge on C4's dinner party game show My Kitchen Rules.
[adunit mobile="RTK_z9hm"]
24. She was paid treble Mary Berry's fee to do Bake Off
It wasn't just the great programming that tempted Prue Leith from the BBC over to Channel 4.
It took a lot of money to replace Mary
After Mary Berry declined to stick with Bake Off in its transition from the BBC to C4, Leith was drafted in as a replacement.
[adunit mobile="RTK_dVa8″]
And C4 producers, as it turns out, weren't just willing to pay a little extra to air the show on their channel – the talent also received larger fees.
Everyone received a pay rise when moving to C4
While Mary Berry received £70,000 per series for the BBC Bake Off, Leith has been taking home £200,000 per series for being a judge in the C4 version.
[adunit mobile="RTK_wCZW"]
For anyone who's counting, that's Leith receiving almost treble the fee that Berry got.
Many fans still miss Mary Berry
Still, something about Berry and Leith's history tells us that Berry won't be too bitter about it.
[adunit mobile="RTK_z9hm"]
23. Mary and Prue are best buds
How did Mary Berry take being replaced as a judge on Bake Off, and by someone who got paid a great deal more, no less? As it turns out, rather well.
The pair are actually good friends
Not that anybody expected Mary Berry to be the kind to hold a grudge, but her acceptance had a lot to do with the fact that Prue Leith is actually one of her oldest friends.
[adunit mobile="RTK_dVa8″]
Leith and Berry have known each other, says Leith, "for a hundred years".
There is no bitter feelings towards the two
Upon Leith's accepting the role, Berry even gave Leith advice on how to deal with notoriously spiky Paul Hollywood.
[adunit mobile="RTK_wCZW"]
Berry subsequently also told reporters that, when it came to replacing her, "I would have chosen Prue because she knows her stuff".
Here's a recent photo of them together
Leith subsequently tried to pay tribute to Berry on the C4 Bake Off in one episode wearing a 'What Would Mary Do?' apron; producers asked her to remove it before filming, though.
[adunit mobile="RTK_z9hm"]
22. Her accidental Bake Off winner tweet left her 'suicidal'
It was a gaffe that almost caused UK Twitter to go into meltdown – and it was entirely Prue Leith's doing.
Prue revealed the winner before it was aired
It was 31 October 2017, and Leith – at the time holidaying in Bhutan – had just wrapped her first year on Bake Off.
[adunit mobile="RTK_dVa8″]
She decided to celebrate that day's finale by congratulating the series 7 winner on Twitter.
She was confused by the time difference
The only problem was that Leith, confused by the time difference, sent the tweet 12 hours before viewers would get a chance to see the episode.
[adunit mobile="RTK_wCZW"]
It was only a moment before Leith deleted the tweet, but the spoiler, predictably, did not go down well with fans, who became so outraged that Leith was left feeling "suicidal".
It didn't stop her from coming back to judge this year's show
Thankfully, Leith's 90-second mistake didn't put off Bake Off execs, who overlooked the mishap and brought her back as judge for another year.
[adunit mobile="RTK_z9hm"]
21. She had an affair with her mum's best friend's husband
Tweeting out a major Bake Off spoiler didn't represent Prue Leith's first brush with scandal.
It was quite the scandal really!
When Leith was just 21, she began a relationship with the South African author Rayne Kruger.
[adunit mobile="RTK_dVa8″]
The relationship was kept secret, because Kruger was 18 years Leith's senior, married, and the husband to the best friend of Leith's own mother.
Prue with family
It wasn't just some fling, mind. The affair lasted for 13 years before Leith and Kruger came clean, ending Kruger's marriage.
[adunit mobile="RTK_wCZW"]
Kruger then married Leith, with their partnership lasting from 1974 until his death in 2002.
Here she is receiving and award
Together Leith and Kruger had one son, Danny, and an adoptive Cambodian daughter, Li-Da.
[adunit mobile="RTK_z9hm"]
20. She used to take acid trips with her first husband
Clearly, Prue Leith and Rayne Kruger liked to live life on the edge. But a secret 13-year affair wasn't the half of it.
Not what you'd expect of a lady
The pair made the most of the peace and love era that was the 60s and early 70s by dabbling in fashionable drugs.
[adunit mobile="RTK_dVa8″]
Kruger, says Leith, believed in full legalisation, and occasionally brought home drugs for the two to try.
Prue was quite the wild child
This included LSD, or acid, something that didn't seem to agree much with either Leith or Kruger.
[adunit mobile="RTK_wCZW"]
"One night, he appeared with two white pills…Suddenly, we were into a nightmare of terror and hallucination", said Leith of the experience.
She always looks glamorous on Bake Off
Leith has said that she still deals with the after-effects of trying LSD, claiming that "if I wake from a deep sleep, especially from a nightmare, and stagger to the bathroom, I can see the air moving, patterned and pulsating as it did that night".
[adunit mobile="RTK_z9hm"]
19. She and her second husband lived in separate houses
After her first husband died in 2002, Leith met and eventually, in 2016, married clothes designer John Playfair.
They don't share the same house
By all accounts, Leith and Playfair are still smitten after seven years together (they met at a dinner party in 2011).
[adunit mobile="RTK_dVa8″]
However, it wasn't until only very recently that the pair made the decision to move in together.
Prue with her husband
A 2016 profile of Leith and Playfair's marriage saw Leith declare that living in two separate houses, a mile apart from Playfair, was "ideal".
[adunit mobile="RTK_wCZW"]
This, apparently, was so Leith wouldn't have to be tidying up after her new beau, who she calls her 'toy boy' (he's seven years younger).
They make a dashing pair
Prue has since moved in with Playfair, apparently deciding that the "responsibility of looking after his laundry or sewing on his buttons" was worth it.
[adunit mobile="RTK_z9hm"]
18. She has her own cooking schools
If you've ever wanted to follow in Prue Leith's footsteps and learn how to cook just like her, you might be in luck.
Prue helps teach the next generation to cook
You could try reading one of Leith's cookery books, of course, of which there are 12.
[adunit mobile="RTK_dVa8″]
Alternatively, you could learn at one of the schools Leith has set up in her name, which train up wannabe chefs into professionals.
Here's the one in her native South Africa
So far, Leith has founded two such schools. The first, Leith's School of Food and Wine in London, was set up in 1975.
[adunit mobile="RTK_wCZW"]
The other, Prue Leith Chef's Academy, was set up in 1995 and is based in Pretoria, in South Africa.
There is another in London
Who knows, maybe it'll set you on a path to one day becoming the latest judge on The Great British Bake Off.
[adunit mobile="RTK_z9hm"]
17. She used to hang out at orgies
Even Prue Leith is ready to admit she's not someone you'd assume would practice wild abandon in her private life.
If you thought taking acid was wild…
"I've got such a boring middle-class voice, I sound exactly like the sort of woman who organises the church flower rota", Leith told a reporter in 2012.
[adunit mobile="RTK_dVa8″]
The 'boring middle-class voice' hides a side to Leith that Bake Off fans would probably be startled by, however.
She didn't participate
In her Paris days, Leith once attended what she thought was an everyday party and soon found herself at an orgy.
[adunit mobile="RTK_wCZW"]
The soiree was "carpeted with wall-to-wall copulation, young bottoms going up and down like bouncy castles", wrote Leith in her 2012 memoir.
Prue in her younger days
The younger Leith removed her clothes but stopped there, declining to 'join in' as she "spent the next two hours walking purposefully from room to room, trying to look as if I had a sexual tryst arranged in the next room".
[adunit mobile="RTK_z9hm"]
16. She occasionally enjoys pole-dancing with the Bake Off team
As a new team came in, the Channel 4 Bake Off was always going to have a different dynamic.
She's still spritely
Fans probably didn't expect things to be quite so different after the show got a makeover, however.
[adunit mobile="RTK_dVa8″]
But with the introduction of Noel Fielding, Sandi Toksvig and Prue Leith, behind the scenes Bake Off has gone wild.
Sandy and Noel, the new hosts
Paul Hollywood has spoken of "going out every night" during the filming of the new Bake Off, with Prue Leith being a particularly bad influence.
[adunit mobile="RTK_wCZW"]
"I had to pull Prue off a pole at a pole-dancing club at 2am", Hollywood has said. "I said, 'Come on, we've got work in the morning at 6am".
Prue in a fetching red scarf
Somehow, you can't quite imagine this would be happening if Mary Berry were still around.
[adunit mobile="RTK_z9hm"]
15. She ran her first catering business out of a bedsit
Early adulthood for Prue Leith wasn't all glitzy Paris orgies and secret affairs with famous South African novelists.
She kept lobsters in a bath
In the beginning, long before she'd got into the restaurant biz or opened her own cooking schools, Leith started small.
[adunit mobile="RTK_dVa8″]
As small, in fact, as a bedsit in London's Barons Court, where Leith opened her first culinary business.
Where she used to live
"I had a landlady who had no sense of smell so she didn't realise that I was actually running a catering business from the second floor", Leith revealed in an interview last year.
[adunit mobile="RTK_wCZW"]
The place was so poky that Leith "used to keep lobsters in the bath when I wasn't washing lettuces or meat in it".
Look how far she's come!
When business started getting good, Leith relocated from the run-down building where used mattresses lined the stairs to a cottage in Paddington.
[adunit mobile="RTK_z9hm"]
14. She used to be a ghostwriter for the Queen's cousin
Today, Leith is known beyond Bake Off for the food columns she writes for newspapers including The Guardian, Express and Daily Mirror.
That's quite a job role!
Leith's got her first step on the ladder in the world of journalism when she was just 21.
[adunit mobile="RTK_dVa8″]
The gig? Ghostwriting for the Queen's cousin Lady Elizabeth Anson in the Daily Mail.
It gave her the opportunity to write under her own name
The paper was looking for a cookery column from Lady Elizabeth, who told editors "First of all, I can't write; secondly, I can't cook. But I know a woman who can."
[adunit mobile="RTK_wCZW"]
Leith was then brought on board to write under Lady Elizabeth's name, but on the condition that she could also write under her own name every other week.
Prue seasoning some fish
Now writing entirely under her own name, the ghostwriting gig was the beginning of a thriving media career for Leith.
[adunit mobile="RTK_z9hm"]
13. She has a successful side-career as a novelist
Having honed her writing skills on behalf of royalty from the age of 21, it's no surprise that Prue Leith also later became a dab hand at penning novels.
She's not only talented at cooking
In addition to writing her 12 cookery books and memoir Relish, so far Prue has written seven novels.
[adunit mobile="RTK_dVa8″]
These include Leaving Patrick, A Lovesome Thing and A Serving of Scandal, all of which have proven popular with one market in particular.
Prue is also a keen writer
According to Leith, 'older women' have taken to her romantic novels because of the steamy content.
[adunit mobile="RTK_wCZW"]
Leith says this particular demographic is drawn to her books' ample sex scenes because "they aren't getting enough".
Her novels are being adapted to the screen
It's something that Leith's fellow Bake Off stars publicly tease her about, with Paul Hollywood and Noel Fielding often joking in interviews that she actually 'writes porn'.
[adunit mobile="RTK_z9hm"]
12. Her books are being developed into a TV series
Prue Leith hasn't just lately hit her stride in television as an on-screen presence; she might soon be making moves behind-the-scenes as well.
We wonder if the BBC will air it
In 2015, it was announced that a trilogy of Leith's books had been optioned for adaptation by Sprout Pictures.
[adunit mobile="RTK_dVa8″]
The Food of Love trilogy, consisting of Laura's Story and The Prodigal Daughter as well as an as-yet unpublished third book, will be made into a TV series.
Or maybe it will go to Channel 4
A family saga revolving around several generations of chefs, the trilogy centres on the precocious Angelica Angelotti.
[adunit mobile="RTK_wCZW"]
Prue already has some big ideas regarding how she wants the adaptation to go, starting with the casting.
She wants Vanessa Kirby in the main role
Asked in an interview last year who she'd like to play her main character, she revealed that she's already picked out The Crown's Vanessa Kirby.
[adunit mobile="RTK_z9hm"]
11. Sandi Toksvig says Leith is the 'most overpaid' person on Bake Off
It's not just Leith's saucy novels that are the focus of her Bake Off teammates' taunts.
She doesn't think Prue does much
Prue's huge fee is also fair game, at least according to Bake Off presenter Sandi Toksvig.
[adunit mobile="RTK_dVa8″]
Prue said in a recent interview that "All I do is walk on, eat, say what I think, and walk off again", something that Toksvig has taken issue with.
It's true she doesn't get much screen time
Said Toksvig, "if it were worked out minute-for-minute, how much work we actually do, you're the most overpaid person here".
[adunit mobile="RTK_wCZW"]
It's all in jest, though, with Leith admitting herself that she thinks Toksvig and co-presenter Noel Fielding have the harder job.
We would happily do her job!
"I have such an easy time…These two have to write the stuff, they then have to learn it and rehearse it, then get it through the production company".
[adunit mobile="RTK_z9hm"]
10. She almost didn't take the Bake Off gig
Taking the new judge's role in Bake Off would be a daunting prospect for anyone, and Prue Leith was no exception.
She didn't want to do it at first
Leith's hesitation wasn't just for the reason that Mary Berry's were large shoes to fill, however.
[adunit mobile="RTK_dVa8″]
Rather, Leith was torn between taking the high-profile gig and trusting her own personal ethics.
She took a while to accept
"I really thought twice about accepting Bake Off," Leith told the Sunday Times, adding "I've spent my life campaigning about children learning to cook and healthy meals in schools".
[adunit mobile="RTK_wCZW"]
Ultimately, Leith "reasoned that baking is the best way to get people into general cooking".
We think she's the perfect replacement
Deciding that Bake Off's ability to get the nation "interested in the kitchen" trumped its promotion of sugary foods, Leith relented.
[adunit mobile="RTK_z9hm"]
9. She'd never watched Bake Off before taking the job
There's probably a good reason why Leith never quite felt the pressure of taking the Bake Off judge's gig.
She didn't see the show before
It wasn't necessarily just that Leith is a cool-headed customer of Dude-like proportions.
[adunit mobile="RTK_dVa8″]
That Leith had never actually seen the show or ever been truly aware of its cultural impact was probably the biggest factor.
Prue and Paul deliberate
In a Times interview from earlier in the year, Leith admitted: "I'd never watched Bake Off, so I had no idea that it mattered so much to so many people."
[adunit mobile="RTK_wCZW"]
This was in spite of Leith initially telling the press that she was "a fan" and had "seen a lot of it".
They must have to taste a lot of cakes
Still, Leith's lack of familiarity with Bake Off hasn't harmed the show so far, with her tenure proving popular so far.
[adunit mobile="RTK_z9hm"]
8. She was given round-the-clock security after being announced as Mary Berry's replacement
If you thought that Bake Off fans were all just laidback, cheerful baking enthusiasts, think again.
She had to have security
Whoever took the coveted role of co-judge with Paul Hollywood after Mary Berry departed the show was always going to have a hard time.
[adunit mobile="RTK_dVa8″]
However, Prue Leith didn't anticipate just how serious a position accepting Berry's role was going to put her in.
Prue and her husband
Fearing for Leith's safety from hardline Berry fans, police gave Leith round-the-clock security on the day the announcement was made that she was joining Bake Off.
[adunit mobile="RTK_wCZW"]
Leith told Digital Spy: "When I got home that night at 11 at night, there's a chap in a van, a security guard".
Police outside Prue's house
This was, said the authorities, "just to be on the safe side", though Leith admits to thinking the situation "ridiculous".
[adunit mobile="RTK_z9hm"]
7. She doesn't actually like baking (or cakes)
It's a no-brainer: if you're going to hire somebody to replace Mary Berry, it's probably best to first make sure that person enjoys cake.
This might come as a shocker
Well, either the Bake Off producers over at Channel 4 didn't do their research, or they were willing to overlook the fact that Prue Leith has long been a campaigner against unhealthy foods like cakes.
[adunit mobile="RTK_dVa8″]
Also, the fact that Leith doesn't actually like the process of baking much at all.
She's not the biggest fan of baking
The revelation came in an interview Leith gave this week to Cornwall Live, in which Leith said she was "more interested in savoury cooking than baking".
[adunit mobile="RTK_wCZW"]
Though Leith has, in spite of her campaigning, a "passion for eating cakes", she admits that she doesn't "have a passion for baking".
Prue holds a giant eclair
Whether the comments will provoke a Bake Off fan backlash remains to be seen, though probably Leith's statement won't have the impact of a BBC TV appearance from earlier in the year…
[adunit mobile="RTK_z9hm"]
6. An appearance on Question Time prompted a severe backlash from viewers
Prue Leith has often preferred to avoid talking politics in her time in the spotlight, and a recent appearance on Question Time might tell us why.
She got into a spot of hot water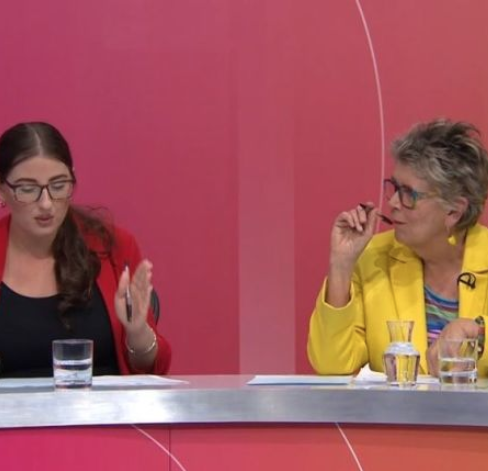 In an edition of the BBC's political discussion show from March this year, Leith got into a debate with Labour MP Laura Pidcock.
[adunit mobile="RTK_dVa8″]
Pidcock was talking about the homeless crisis in Britain when Leith interrupted, arguing "We agree with you. Let's let a few other people speak".
Perhaps she should stick to baking
This came after Leith told Pidcock to "stop it" after Pidcock pointed out that "people are dying on the street".
[adunit mobile="RTK_wCZW"]
This being Question Time, viewers took to social media to air their outrage, with some branding Leith "callous" and "heartless".
Here's someone's opinion
Next time @PrueLeith (or Pru Leith, as people seem to prefer) talks for 10 minutes about a pile of sugar, butter and flour covered with more sugar & butter, remember the time she couldn't bear to listen for one second about destitute human beings dying on cold streets. #bbcqthttps://t.co/ESObhqJocB

— Will Black (@WillBlackWriter) March 9, 2018
It's probably safe to say that Leith won't be appearing on Question Time again for a little while.
[adunit mobile="RTK_z9hm"]
5. She voted for Brexit
It wasn't just Leith's exchange with Pidcock that left some Question Time viewers fuming.
Again, this might anger some people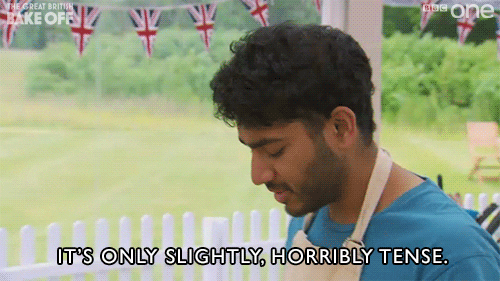 In the same hour, Leith also defended Donald Trump's controversial use of Twitter as President.
[adunit mobile="RTK_dVa8″]
In addition, despite her having been born and raised in a foreign country, Leith revealed that she had voted for Brexit.
Prue is striking in yellow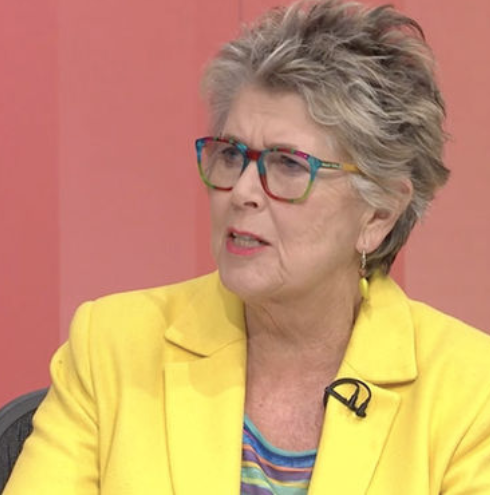 Leith's opinion that Britain should just get on with Brexit and "get behind our leader" in spite of the chaos resulting from the process particularly irked audiences.
[adunit mobile="RTK_wCZW"]
So controversial were her comments, Leith was asked to respond to her critics at the 2018 TRIC Awards.
Prue with her signature blue glasses
"Everyone thought I was a raging Tory after that but I'm not", Leith told a reporter asking about her QT appearance. "But I stand by what I said, I think we're better out than in."
[adunit mobile="RTK_z9hm"]
4. She's open about her cosmetic surgery
It happens to us all, but getting older wasn't something that Prue Leith was willing to take lying down.
Prue has had work done
It was in the 90s when Leith first decided she wanted to do something to arrest the physical ageing process.
[adunit mobile="RTK_dVa8″]
"When I was 50 and saw a photograph of myself looking 100, with double chins and wrinkles, I decided on a facelift. Why not?", Leith he recently told reporters.
Prue before having work done
Most of the cosmetic surgery Leith has had has involved her eyes, removing bags and lifting her upper lids.
[adunit mobile="RTK_wCZW"]
She also had some surgery to correct marks and blemishes she had picked up in the kitchen over the years.
We think she looks delightful for her age
"I had purple-black cheeks", Leith said. "This was the result of laser treatment to rid me of all the little red veins that had popped up after years of standing over too-hot stoves".
[adunit mobile="RTK_z9hm"]
3. Bake Off fans send her X-rated messages
If you picture a typical Great British Bake Off fan, a salivating R-rated tweeter probably doesn't immediately come to mind.
She gets sent naughty messages
Then again, Bake Off is a huge show, and its audience is a broad church of the young and old, right and left, demure and, well, considerably less so.
[adunit mobile="RTK_dVa8″]
Just ask Prue Leith, who – since taking the job – has been the recipient of some unsavoury online messages.
Some fans cross the line
Leith has told reporters that, "I have had men on the internet asking me out on a date", but it apparently goes further than that.
[adunit mobile="RTK_wCZW"]
"Twitter is full of very strange people. I wouldn't want to say the other things they message me!"
She thinks Twitter is full of strange people
All an occupational hazard, you have to suppose – even if Leith is a 78-year-old, married mother of two.
[adunit mobile="RTK_z9hm"]
2. Since joining the Bake Off…
She's been criticised by some fans for being too harsh
Some fans of the Bake Off have demanded Mary Berry returns due to Prue's harsh critiques.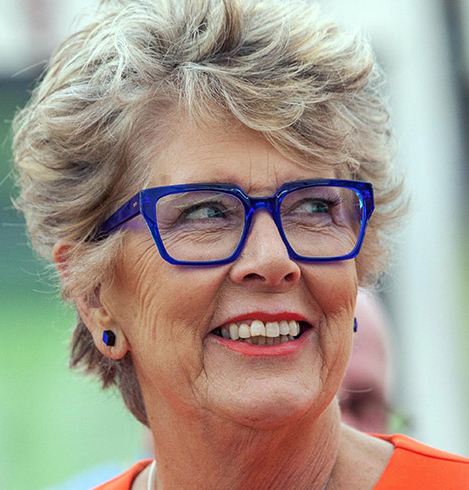 And example of this came on a recent episode of the Bake Off, during the showstopper challenge.
[adunit mobile="RTK_dVa8″]
The contestant were making chocolate spheres, and after half of Ruby's sphere melted before the challenge was complete, the Bake Off star had to present a cracked dessert.
Ruby's chocolate dome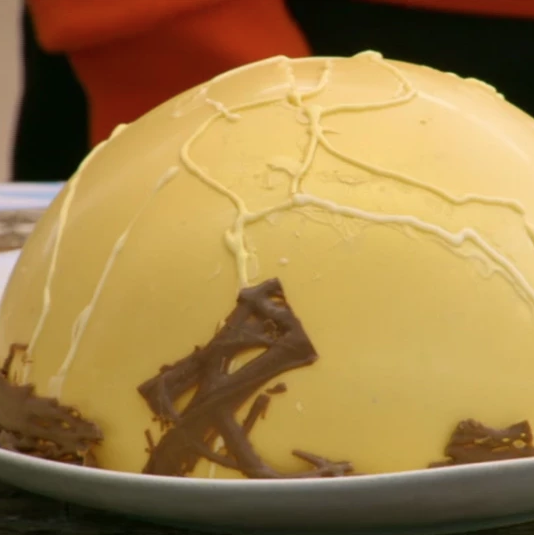 This didn't go unnoticed by Prue, who asked her: "Do you understand the word sphere?"
[adunit mobile="RTK_wCZW"]
Ruby was taken aback by the comment, Ruby tried to explain herself by saying: "What happened was, it had shattered into so many pieces so I had to do a bit of a jigsaw to try and have something."
Ruby was taken aback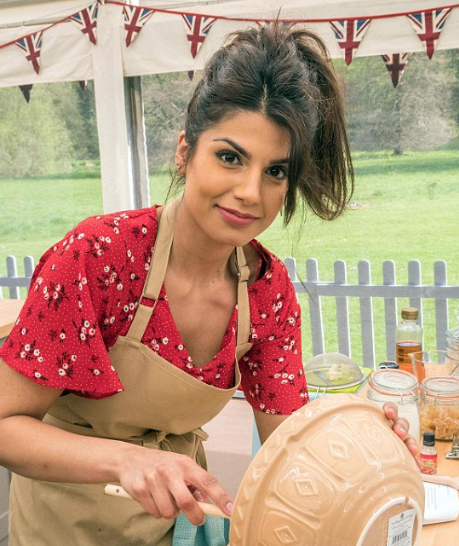 It angered fans who started calling on Mary to come back. One said: "Mary Berry would never in a million years say 'Do you understand the word sphere?' to an already sad contestant. Prue is so mean #GBBO."
[adunit mobile="RTK_z9hm"]
1. She was terrified of Paul Hollywood
Despite not being nervous about appearing on the national treasure of a show when she replaced Mary, Prue admitted she was a little afraid of Paul.
Who could be frightened of Paul?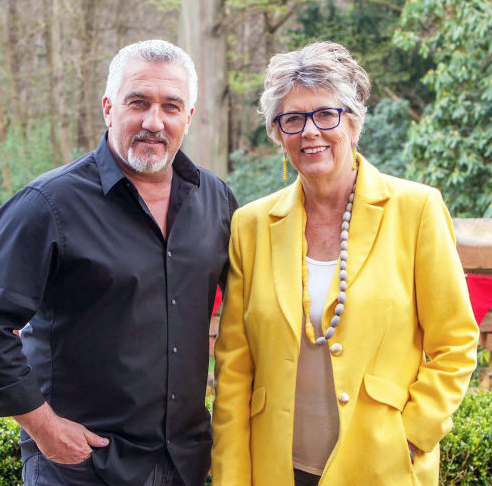 "I was a bit frightened by Paul Hollywood! The way he can be completely silent and look at the camera – it's terrifying," she laughed.
[adunit mobile="RTK_dVa8″]
Prue went on to discuss how her life has changed since joining the baking show, confessing: "I'm such an egotist I love it.
The pair are good friends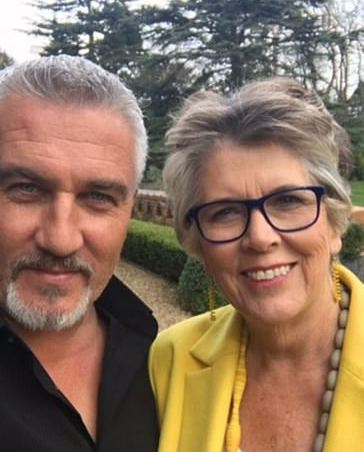 "I can't tell you what it does for my 'street cred' with my grandchildren when someone asks me if I'm off of Bake Off.
[adunit mobile="RTK_wCZW"]
"And you can see the six-year-old thinking: 'That's my nan!'"
We think they make a great team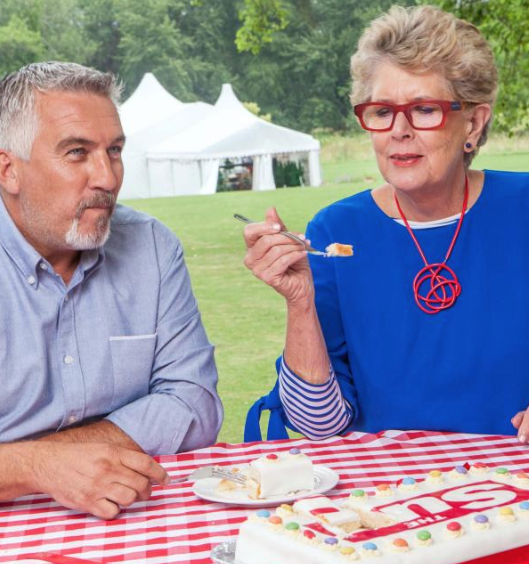 We think Prue does an amazing job! Keep up the good work!
[adunit mobile="RTK_z9hm"]