25 Things You Never Knew About The Sopranos
The Sopranos ran for eight years from 1999 to 2007 and became one of HBO's most successful series of all time.
The cast members won multiple Emmy awards for their portrayal of the New Jersey mafia crime world and James Gandolfini gave the performance of his life as Tony Soprano, the troubled head of the DiMeo family.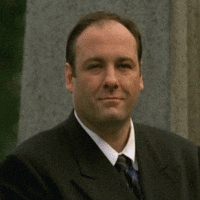 David Chase – the show's creator – had a major role in the series from start to finish. He wrote and directed both the series pilot and its highly controversial finale, of which he later stated "I have no interest in explaining, defending, reinterpreting, or adding to what is there". Thanks to Chase and a stellar cast of talented actors, The Sopranos became a staple of pop culture in the 90s and early 2000s.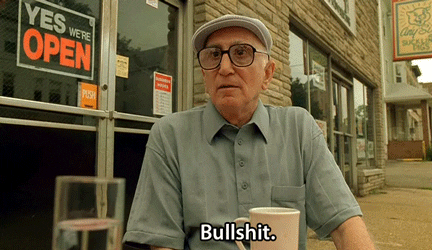 Below we take a look at 20 fascinating facts behind the hit mafia series…
1. Mob Bosses Don't Wear Shorts
After the pilot aired, a real-life 'wise guy' told leading man James Gandolfini never to wear shorts again.
The advice didn't stick because Tony wore shorts several times over the course of the series, usually at one of his famous family barbecues.
In fact, the 'no shorts' guidelines were later incorporated into the first episode of season four.
The episode is titled 'For All Debts Public And Private.'
The elderly New York mob boss Carmine Lupertazzi tells Tony that he'd heard about his recent backyard party, and that 'a don doesn't wear shorts.'
A don doesn't also seem to listen to the advice of an elderly New York mob boss.
2. James Gandolfini Settled Season Four Pay Disputes Himself
As with most successful TV series, cast members were eager for their salaries to reflect the money that The Sopranos was raking in.
Executives and actors nearly came to a standoff during season four pay discussions.
Actors Steven Van Zandt and Tony Sirico, who played Dante Silvio and Paulie Walnuts, had been holding out for a pay rise.
HBO had originally offered a 10 percent pay increase to all supporting cast.
The network agreed to double Van Zandt's and Sirico's previous salaries, which were a whopping $85,000 per episode.
However, in order to settle the salary disputes, lead actor Gandolfini gave each cast member $33,333 from his own pocket. Gandolfini had negotiated a salary of $1 million per episode.
3. Corrado Soprano's Nickname Has A Very Surprising Source!
Corrado 'Junior' Soprano was well-known to audiences as Tony's grumpy and resentful 'Uncle Jun'.
The pair's relationship took many dramatic turns over the six seasons and Junior changed beyond recognition from his initial appearance in the show's pilot.
But where did the nickname 'Junior' actually come from?
Sources claim that 'Junior' was the real-life nickname used by cast member Tony Sirico when he was a gangster as a young man.
Sirico played Tony's captain Paulie Gualtieri, and was a mafia 'wise guy' before leaving a life of crime to become an actor instead!
It seems that his career choice payed off!
4. James Gandolfini Used To Put A Stone In His Shoe Whilst Filming
Hang on a second? Having a stone in your shoe is awful, why would anyone want to suffer this pain?
Gandolfini was a method actor and sometimes used extreme tactics to make his portrayal of Tony Soprano even more powerful.
According to some of the crew on-set, Gandolfini would insert a small stone in his shoe to frustrate him.
Gandolfini believed it helped him to play the role of Tony Soprano more authentically.
He would also stay awake all night for some of the breakfast scenes to achieve a tired and dishevelled look.
Even after a good night's sleep we look pretty dishevelled, we don't need to stay up all night like James.
5. Producers Were Worried About The Series Title
'The Sopranos' doesn't immediately scream 'mafia' to you does it? It sounds more like a show about the opera.
HBO executives were worried that the title of the series would make the audience think it was just this.
Their concern sparked a dramatic change to the title logo, just to hammer home the fact that no singing was involved.
Designers added in a gun to make the mafia connection more prominent.
The network also considered other titles for the show, such as 'Made in New Jersey'.
Personally we're glad they stuck with the Sopranos name, it is iconic after all!
6. Paulie Gualtieri Was Never Destined To Be A Rat
Ex-mafia man Tony Sirico only agreed to sign on for the show if he was guaranteed one thing.
This guarantee was that his character Paulie would not turn out to be a 'rat' (informant).
Sirico had previously served time for robbery, and in total his rap sheet included at least 28 arrests.
He is said to have appeared briefly in an uncredited role in The Godfather: Part II (1974), although this hasn't been confirmed.
Some aspects of Sirico's real life, especially his brief stint in the military, were added to Paulie's on-screen life as well.
Nobody wants to be a rat, it seems.
7. The Famous Opening Credits Soundtrack Nearly Never Happened
Sopranos fans would find it hard to imagine the opening credits roll without hearing Alabama 3's iconic track 'Woke Up This Morning'.
Viewers would tune in each week to watch Tony driving through New Jersey at the start of the programme, cigar firmly in his mouth, as the opening music began to play.
However, David Chase originally wanted every episode to begin with a different song playing.
HBO executives convinced him that viewers needed to be able to identify the show with a specific theme song, which they certainly ended up doing.
However, a compromise was met since every Sopranos episode ends with a different song.
Fans of the show reading this will be replaying the song in their head now!
8. Bobby Bacala Wasn't As Portly As You Might Think!
Let's face it – The Sopranos was a series full of some rather overweight men.
Looming largest of all of them was series regular Bobby Bacala (played by Steve Schirripa).
Bobby often received wise cracks from Tony and the rest of the gang about his weight.
This is pretty hypocritical considering the size of Tony's waistline throughout most of the series.
In fact, during the second and third seasons, Schirripa had to wear a fat suit to play Bobby.
His character later slimmed down for the sake of his children.
9. Drea De Matteo Had To Spend Four Hours in Hair and Make Up Every Day
Drea De Matteo played attractive mob girlfriend Adriana La Cerva in the first four seasons of the show.
Amongst other awards, her performance as the well-meaning bar owner won her an Emmy for Outstanding Actress in A Supporting Role, and deservedly so.
Adriana had a very distinctive look in the programme which usually consisted of tight clothes, plenty of make-up and very high stilettos.
In reality, De Matteo had to spend four hours in hair and makeup before shooting each episode in order to achieve her "mob girl" look.
It took two hours to prepare her hair, and in the instances in which her arms, legs, and/or torso were uncovered, it took over an hour and a half to apply makeup to cover her tattoos.
10. The Role of Carmela Nearly Went To Lorraine Bracco
Lorraine Bracco was originally asked to play the role of family matriarch Carmela Soprano.
However, she felt that the part was too similar to her character in another mafia hit, Goodfellas (1990).
In Goodfellas, she played the part of Karen Friedman Hill, an American woman known for her involvement in the mafia through her husband, Henry Hill.
Instead Bracco asked to audition for the role of Dr. Melfi – she felt it would be more challenging for her as an actress.
Everything worked out for the best in the end, as Edie Falco made the role of Carmela completely her own.
11. The Sopranos Was (Nearly) An All-Italian Affair
Nearly everyone who starred in The Sopranos had some kind of Italian heritage.
There are only a couple of cast members with no family links to Italy.
One of these is Jamie-Lynn Sigler, who plays Meadow Soprano.
Another is Robert Iler, who stars as Anthony Jr.
There is also David Proval who plays Richie Aprile for a couple of seasons; Nancy Marchand aka Tony's mother.
Finally, there is Jerry Adler who plays Hesh, the Jewish music producer.
12. James Gandolfini's Death Was Eerily Referenced In The Show
In one episode from season four, Christopher Moltisanti predicted that Tony was going to die of a heart attack by age 50 due to his weight.
Sadly in real life, Gandolfini actually died of a heart attack at age 51 in Rome, Italy.
There's also another connection between Gandolfini's death and The Sopranos. 
Nancy Marchand, who played Tony's psychotic mother Livia Soprano, was born on 19th June 1928 and died one day before her 72nd birthday on 18th June 2000.
Gandolfini played her son Tony during the series, and eventually died on Marchand's 85th birthday – 19th June 2013.
Do you believe in fate and coincidences, because this might make you do.
13. Jamie-Lynn Sigler Originally Had No Idea What Kind Of Programme 'The Sopranos' Was
Jamie-Lynn Sigler was invited to audition for the programme without any idea what the series was actually about.
From the title, she thought it might be about opera singers! She realised the truth fairly early on in the show's production.
Jamie-Lynn was battling MS throughout the production of The Sopranos.
She has since spoke of the support she received from her family and fellow cast members, mainly Gandolfini:
"It was the beginning of the fifth season. I was going through the divorce and my symptoms were starting to happen a little bit, and he could just tell that I was becoming a bit removed and sad."
"He was a very caring and supportive person. He was like a dad."
14. Silvio Dante Was Well-Dressed For A Reason
Steven Van Zandt is famous not only for his role as Tony's consigliere in The Sopranos but also as the guitarist in Bruce Springsteen's E Street Band.
After he landed the role of Silvio, his character's suits were made by real-life underworld figure John Gotti's tailor.
Gotti was serving a life sentence at the time, so he wouldn't have minded his tailor looking after the likes of Van Zandt instead.
Van Zandt later stated that he knew early on he was about to become part of a TV series that was determined to reflect realistic mob life.
This when he noticed the character Johnny Ola (Dominic Chianese), who starred in the second Godfather film, sitting opposite him in rehearsals.
15. Livia Soprano Had A Real-Life Counterpart
Show creator Chase claims that the fractured relationship between Tony and his mother Livia is based on his strained relationship with his own mother, Norma.
It's also interesting to note that Livia is the name of the Roman emperor Augustus' conniving, murderous wife – a fitting name for Tony's mum, we have to admit!
Chase also took inspiration for the character Dr. Melfi from his own psychiatrist at the time, Dr. Lorraine Kaufman.
He eventually contributed to the psychological development of some of the characters.
As well as the Sopranos, Chade also produced and wrote for shows such as The Rockford Files, I'll Fly Away and Northern Exposure.
He created the original series Almost Grown which aired for 10 episodes in 1988 and 1989. He has won seven Emmy Awards.
16. David Chase Had An Effective Way Of Dealing With Actor's Complaints
We all know that actors can be divas from time to time, and The Sopranos was certainly no different.
But show-runner Chase had a very curt response to anyone who tried to question his scripts.
Whenever an actor would go to him to complain about his or her character, arguing that the character would never do this or that thing, it's been reported multiple times that Chase would simply respond: 'Who told you it's your character?' Eek!
Chase must have a soft side too though.
According to Matthew Weiner – a writer who later went on to create Mad Men – David Chase fired producers Robin Green and Mitchell Burgess.
Instead, he let them tell people that they had chosen to leave the show.
17. At Least Three Big-Name Directors Appeared As Characters On The Show
Three American film directors actually played characters in the series. Peter Bogdanovich, who directed a string of films in the 70s, starred in a recurring role as psychologist Dr. Elliot Kupferberg.
Paul Mazursky had a small part as 'Sunshine' the poker dealer whilst Sydney Pollack also appeared in a total of three episodes.
Amongst other well-known actor/directors, Steve Buscemi was a prominent cast member.
Buscemi featured in 13 episodes and played Tony's cousin Tony Blundetto.
He also directed four episodes in the series. Jon Favreau also appeared to play a version of himself in Season 2, Episode 7.
His character was desperate to get Christopher to reveal the reality of mob life and try to sign a real wise guy to his film.
Big-name director Martin Scorsese is also referred to in some episodes by Sopranos characters as "Marty" and at one point he is played by a lookalike in the series' second episode when the director is supposed to have been spotted entering a club.
18.  'Hesh' Was Based On A Real Person
Hesh, the Jewish gangster, is said to have been based on real-life showbiz personality Morris Levy, who was the founder of Roulette Records and onetime owner of the famous "Birdland" nightclub in New York City.
Levy was closely associated to several high-ranking New York Mafia figures and often used his ties with them to keep any overambitious Roulette artists in line.
One story has it that Levy knocked one of his artists unconscious after they demanded a raise.
Levy then dragged him to the window of his tenth-floor office and hung him out of the window by his heels.
This was until he agreed to pay Levy several times more than his contract was worth in order to gain his release!
That's certainly one way of doing business – thankfully in the series, Hesh was slightly more pragmatic than his real-life counterpart.
19. The Sopranos Has An Interesting Link To Mob Comedy Mickey Blue Eyes
Six minor cast members from in The Sopranos also appeared in the mob comedy Mickey Blue Eyes (1999), starring Hugh Grant.
Mickey Blue Eyes is a 1999 British-American romantic comedy crime film.
It is directed by Kelly Makin. Hugh Grant stars as Michael Felgate, an English auctioneer living in New York City who becomes entangled in his soon-to-be father-in-law's mafia connections.
The film's title comes from Michael being forced to impersonate a gangster, who is spontaneously named "Kansas City Little Big Mickey Blue Eyes".
During an episode in Season Two of The Sopranos a movie-exec character cheekily dismisses "Mickey" as a box-office bomb.
It's always nice to reference other work that your actors have been in.
20. JFK was a surprising influence for the show's creator
It turns out that David Chase actually drew a lot of his inspiration for The Sopranos from a very unlikely source!
The creator has stated that John F. Kennedy, his family and administration heavily influenced the creation of the mafia series, particularly the ideal of the 'American Dream'.
And there are plenty of references to the former President and his life throughout The Sopranos. Did you spot any of these?
At one point, Tony has a dream that he is shot at by Lee Harvey Oswald, which is a direct reference to JFK's  assassination on 22nd November, 1963.
Junior also becomes weirdly obsessed with the fact that his doctor has the same name as the former president, as though it somehow makes him a better medical man!
John F Kennedy and his legacy looms large over The Sopranos, you just have to make sure you're watching closely!
21. There's quite a lot of swearing over the course of the series
One thing that is a little more obvious throughout the programme is the fact that pretty much every character on the show likes swearing!
Yep, they're all a bunch of potty mouths. But just how many times did the characters curse throughout the series?
Apparently in series three, the word "f***" is said a whopping 604 times! The stats for each character are as follows: Tony (169), Sil (19), Paulie (81), Christopher (72), Carmela (3), Others (260).
Tony is a repeat offender through the series, and comes in all guns blazing during the very last season of The Sopranos.
The word "fuck" is said 452 times during the first part of series six. Again for each character, Tony tops the list: Tony (125), Sil (13), Paulie (48), Christopher (65), Carmela (8), Others (193).
That's just one of many reasons why The Sopranos gets that 18 rating !
22. There's a bizarre Goodfellas crossover
Goodfellas is a classic mafia film directed by Martin Scorsese. It's often referenced by the New Jersey gang alongside other favourites such as The Godfather.
And fans of the movie and the series might be interested to know that there's an ironic crossover between the two projects at one point!
In season one of The Sopranos, Chris (portrayed by Michael Imperioli) becomes agitated and shoots a bakery employee in the foot – as you do!
This is a nod to his minor role in Goodfellas. Fans will remember that Joe Pesci shoots someone in the foot during a fit of rage.
That 'someone' is none other than Michael Imperioli! He was on the receiving end in Goodfellas.
That's an interesting little crossover between two iconic mafia projects!
23. They had to change the name of the butchers to 'Satriale's'
Satriale's is one of the most recognisable locations in The Sopranos. It's where all the big guys hang out drinking espresso, doing their groceries and plotting murders! But did you know that Satriale's wasn't the original butchers shop used in the pilot?
It was actually a place called 'Centanni's Meat Market'. Centanni's is a real neighbourhood butcher shop, and it turns out that they couldn't just shut down every time The Sopranos needed to shoot a scene.
Location scouts from the series went out and found an abandoned building which they then modelled into a real life pork store.
And so 'Satriale's was born. If you look at photographs or re-watch the show, you can barely tell that it's not a real butchers.
But it's just a set and the props and decorations were removed after every shoot they did there. However, don't be disappointed…
You can still go and visit the location of Satriale's today and it's a popular pilgrimage for fans of The Sopranos!
24. Tony and A.J. are actually very similar
Tony and A.J. have an extremely complicated relationship over the course of the series. Anthony Jr is nothing like his dad, which is a continual disappointment to Tony.
Tony is all about machismo – he is larger than life and would very much describe himself as a red-blooded male. A.J. is different in this respect.
However, they do have some similarities too, especially when it comes to telling fibs (mainly to Carmela). Whenever either Tony or A.J. are accused of lying, they both always reply with the automatic response: "I told you!"
And that's not all – they do love their food as well. In fact, one of the main bonding activities we see between Tony and A.J. revolves around pizza.
The two characters always share an entire pizza together whenever they get some precious father-son bonding time.
So they might seem different on the surface, but underneath A.J. is definitely Tony's kid!
25. Martin Scorsese Wasn't A Fan Of The Series
Scorsese is definitely the king of mafia films, so fans might assume that he enjoyed David Chase's take on mob life in New Jersey.
However, when asked what he thought of the series, Scorsese admitted that he watched a few episodes but couldn't get into the show.
He claimed that it depicted a different generation's gangster culture to the one that he remembered and grew up around.
So there you have it folks, 20 things you didn't know about The Sopranos.
We hope you've enjoyed, and if you haven't, we'll get our good friend Tony to come and pay you a visit!