25 Things You Didn't Know About RuPaul's Drag Race!
Yes gawwwd, we're talking RuPaul's Drag Race. Having finished its tenth season this year, the show keeps getting bigger and better, with no sings of stopping anytime soon okuuuuur.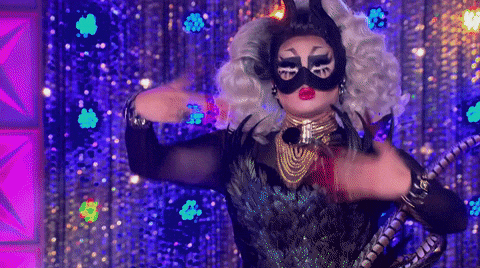 We're here to spill the T on some behind-the-scenes secrets of everyone's favourite show darlings.
So prepare yourselves, because the library is officially open.
25. The Queens Walk The Runway Twice
Ever wondered how the judges think of those witty runway comments seemingly on the spot?
Kim Chi slays the runway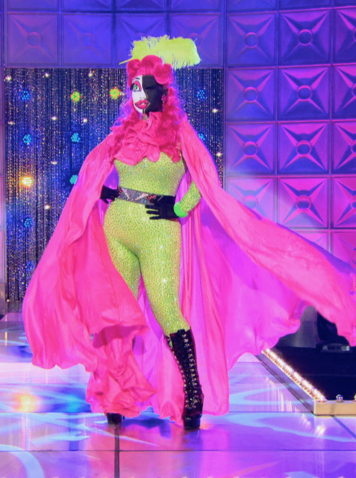 Maybe it's because they're great at one line innuendos?
Or maybe it's because the queens walk the runway twice.
There's actually a much more plausible explanation!
Aquaria with her feathered look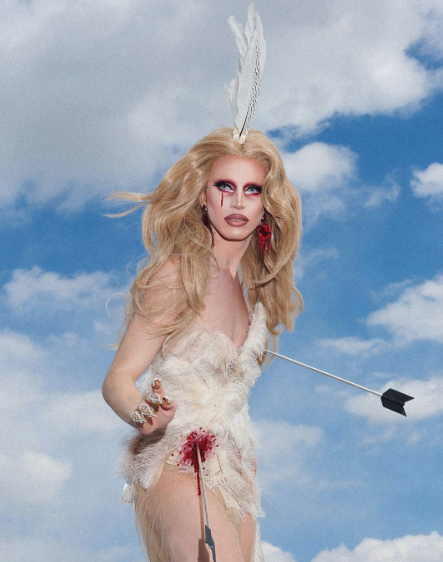 The first time they walk the runways accompanied by music.
This give the judges a chance to think about anything they might like to say.
Katya's AS2 jumpsuit look is perhaps the most understated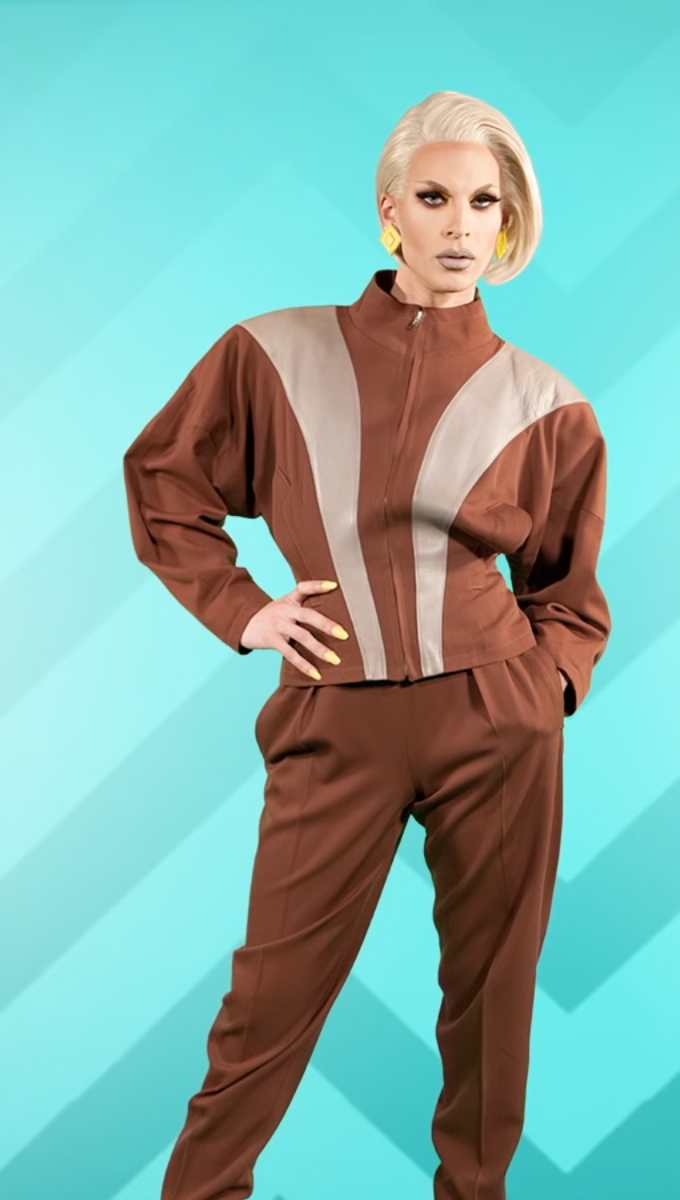 The queens then walk down the runway with no music as the judges make their comments.
24. You May Have Seen Some of The Background Cast Twice
In Season 5, during the makeover challenge, Jinkx Monsoon was partnered with an old veteran to drag up and make glamorous.
Bianca is known for her sharp tongue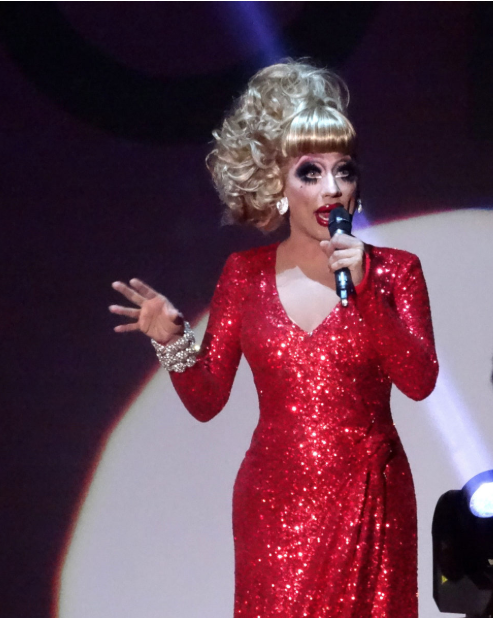 This is the same audience member who falls asleep during Bianco Del Rio's stand-up in Season 6.
The veteran told Jinkx that he was living with HIV, and that he might not walk very well in heels.
Jinkx helps her veteran walk in heels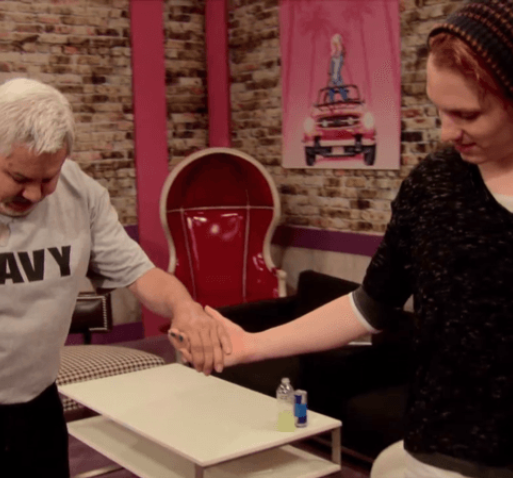 But this didn't stop him! If you didn't know who Jinkx was, you'd probably mistake her veteran for the pro!
In Bianca's stand up performance, she told him to wake up.
Jinkx went on to win the season of the show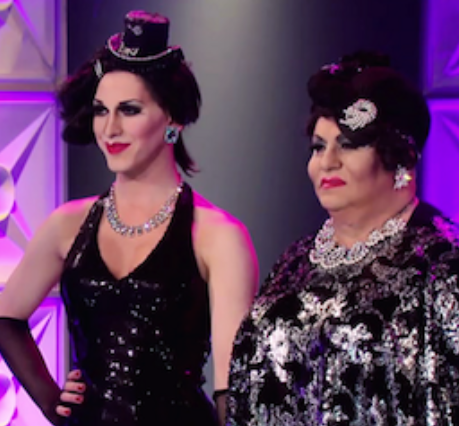 Jinkx turned her veteran into a beautiful woman who stunned on the runway.
23. There's A Lucky Seat In The Snatch Game
The snatch game is everyone's favourite episode, with Queens impersonating their favourite (or least, depending on how they do) celebrity.
The title card for 'Snatch Game'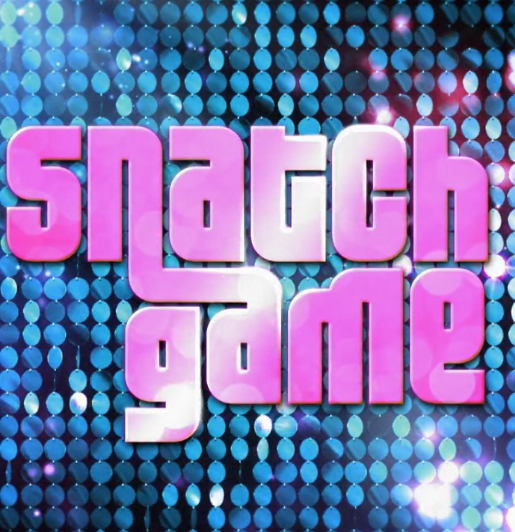 Well it seems there's a lucky spot to be placed in the snatch game that all the queens will hope to be sitting.
The winners of Season 4, 5 and 6 have all sat in the same spot during the game.
The Snatch Game for Season 4
Many people who win the Snatch Game go on to win the title of 'America's Next Drag Race Superstar.'
These include Jinkx Monsoon, Aquaria and Bob the Drag Queen.
Ginger Minj did an amazing job on her snatch game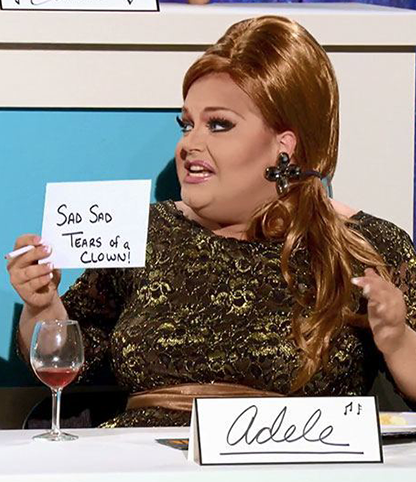 Here's Ginger Minj's amazing impersonation of Adele.
22. Only Three Queens Have Won Without Having To Lip Sync For Their Lives
At the end of each episode, two queens are pitted against each other to lip sync for their lives.
Fan favourites Alyssa Edwards and Coco Montrese battle it out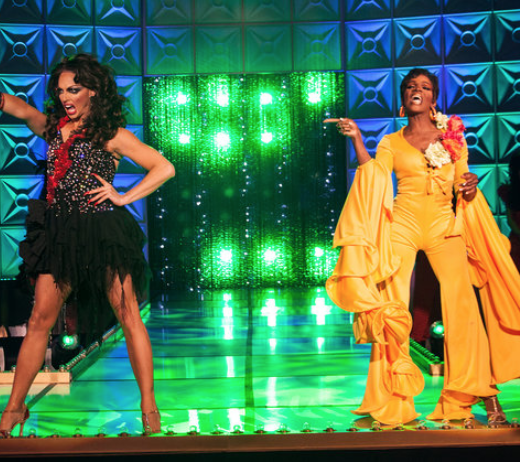 At the end of each episode, two queens are pitted against each other to lip sync for their lives.
Some eventual winners have even landed in the bottom two.
Even Sacha Velour has had to lip sync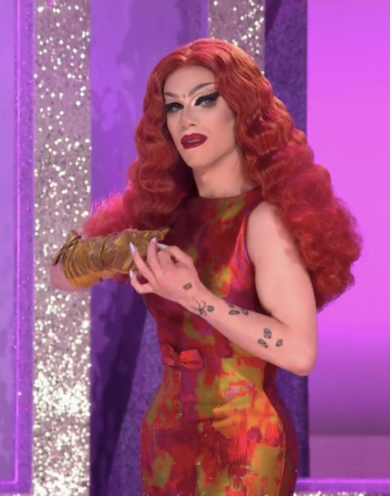 There are only three winners who never had to lip sync for their lives.
These are Tyra Sanchez, Bianca Del Rio and Violet Chachki.
Violet Chachki shows off a glorious purple wig
Violet Chachki was pitted against Pearl Liason and Ginger Minj in the finale of her season.
21. If You're A Vegetarian, Probably Don't Sign Up To Do The Show
That's right, if you don't like a meaty tuck, or just meat in general, don't sign up to Drag Race!
Willam is a controversial and outspoken queen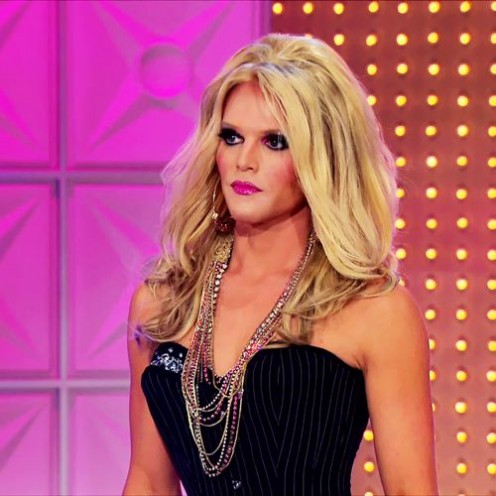 Controversial and outspoken queen, Willam, was kicked off the show for breaching the rules.
She had ki-ki with her bf in her hotel. She has said that the show did not provide vegetarian catering options.
Willam has been told she'll never be back for All Stars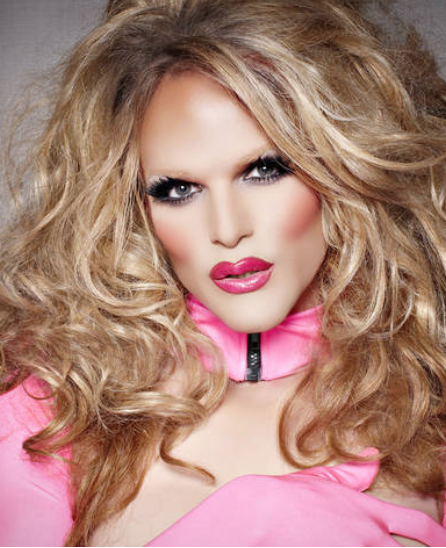 She said that Sharon Needles substituted on bread dipped in ranch for a month because her vegetarian food needs were never met.
We're pretty sure that after this T was spilled, the producers sought to address the issue.
Sharon Needles poses in a silver wig
I'm sure the catering van has a few different options available now! And if not, come on girl, sort that out!
20. There's A Possible British Version In The Works
In 2014, chat show legend Jonathan Ross said that he was working on a British version of Drag Race.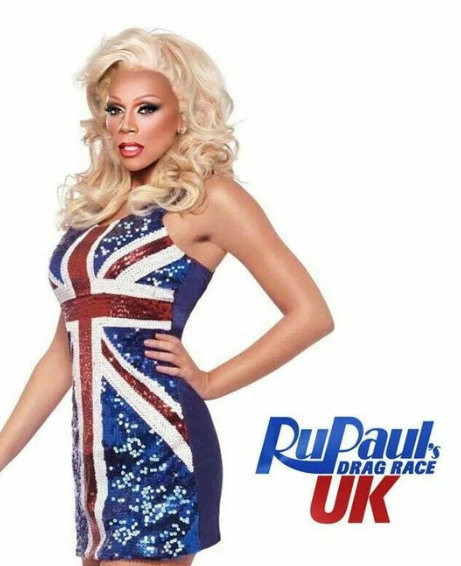 RuPaul, the man behind the show, was also asked about the possibility of a British version of Drag Race.
He was asked the question when appearing on 'Alan Carr's Chatty Man.'
Charlie Hides is the only British queen to have appeared on the show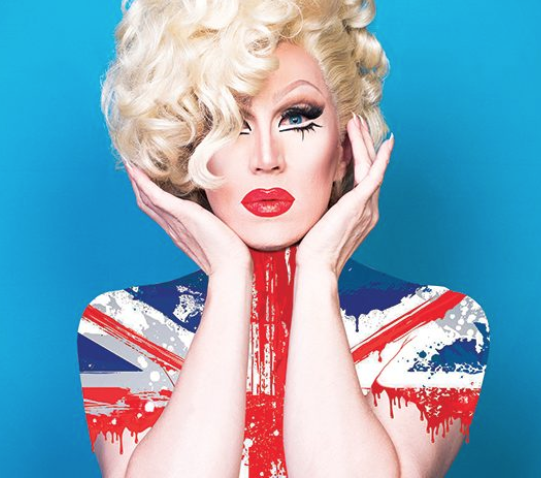 Ru told Alan that it was definitely a possibility and that he would love to see a British version.
He said that he grew up watching British comedy programmes and that he loves British humour.
RuPaul with Katie Price and Johnathon Ross at the launch of Drag Race in the UK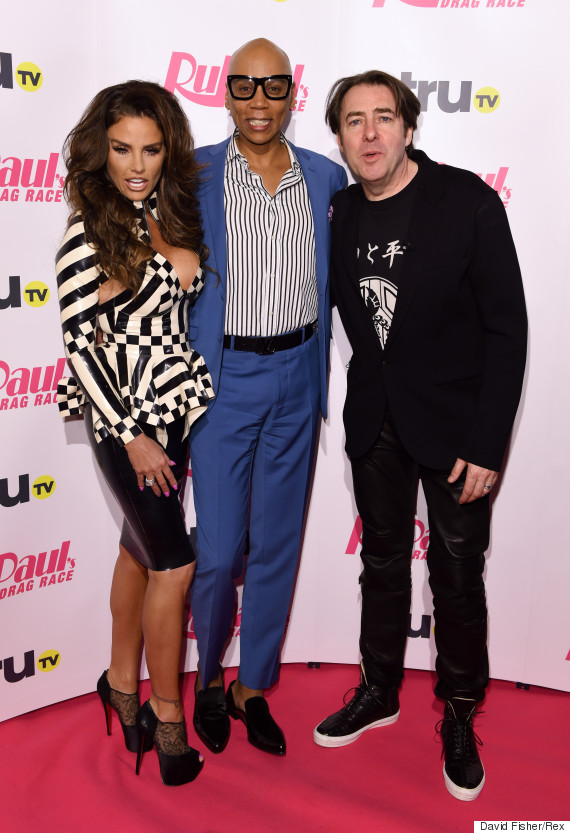 Who would you love to see competing on a British version of the show?
There is a big pool of talent to choose from.
The UK is home to some amazing queens, we just need to get them on our TV's!
19. There's A Reason You Spot Them Listening To iPods So Much
When the queens are working on their garments in the workroom, you will often see them listening to music.
The Queens gather in the work room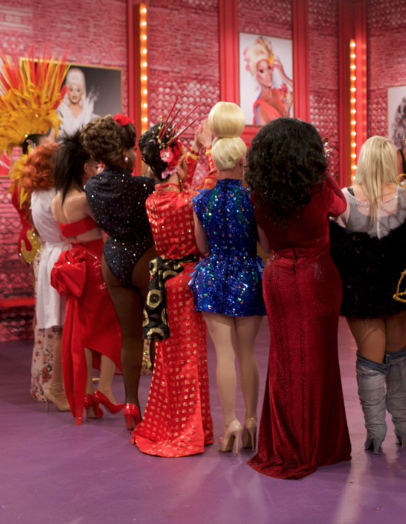 This is not because they are trying to drown out the voices of their competitors, throwing shade at them.
It is because they are given all of the season's lip sync songs on an iPod at the beginning of the show.
Aquaria listens to an iPod in the workroom
They are only told a few days prior which song will be used for which episode.
Even though they are told in advance, there are plenty of queens who forget their lines.
The final four of Season 10 lip sync their way through 'American'
Valentina famously tried to lip sync with a mask on because she didn't know her words.
18. The Queens Are Kept In Secret As To Who Will Be On The Show
Surprise! It's Shangela, jumping out of that box again!
Halleloo I'm back again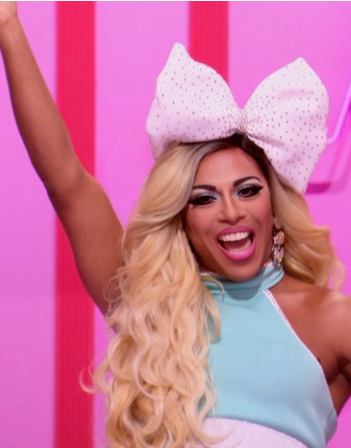 The contestants have absolutely no idea which fellow queens will be joining them.
They can't even open the blinds in their hotel rooms in case they see another queen before filming starts.
Alyssa's reaction to seeing Coco Montrese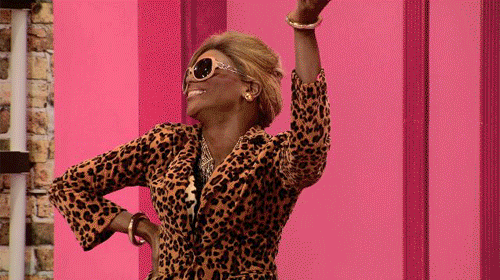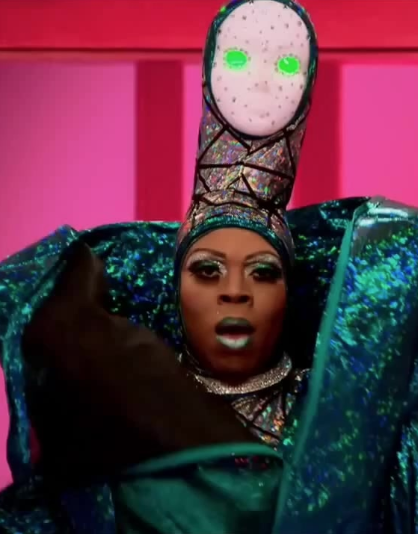 This is so that their reactions when other queens walk into the workroom are genuine.
Although the reveal is not always a big surprise of ardent fans of the show!
They will see which popular drag queens in America suddenly cancel appearances and shows around the time of the filming, and are usually accurate as to who will appear.
17. All Winning Queens Have Gone On To Release Music
Despite most of the time pretending to sing on the show, many of the winning queens (and queens that haven't won of course), have gone on to release music to varying degrees of success.
Alaska stars in Gia Gunn's music video for La China Mas Latina
All winners of RPDR have gone on to release their own music, everyone accept Bianco Del Rio.
She went on to release a film instead, called Hurricane Bianca.
The poster for the second Hurricane Bianca film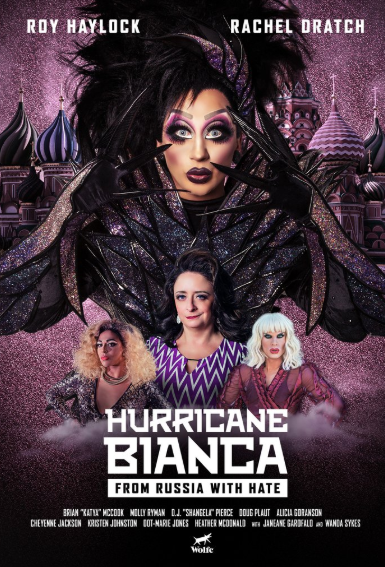 The film stars many of Bianca's fellow drag queens, including Shangela, Willam and Joslyn Fox.
RuPaul even makes a cameo, as RuStorm, a weather reporter.
Bianca Del Rio stars in the film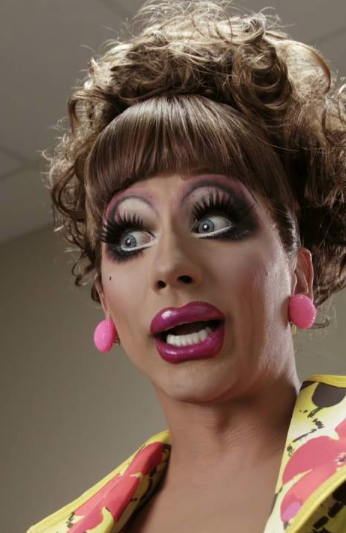 If Bianca rocked up to be our teacher, we sure as hell wouldn't give her any lip (seems like she's got plenty!)
16. In Ru Paul's Drag Race, Everyone's A Winner
At least, in the finale they are. The finale is filmed in front of a live audience, but is not broadcast live.
Bob The Drag Queen, Kim Chi and Naomi Smalls watching the finale
To prevent it leaking who has won, during the theatre performance, all three finalists are crowned the winner, walk the runway and give a speech.
The winning queen only gets to find out they have actually won when the rest of us do, at a crowning party, when their win is aired instead of the other two.
Here's Sasha Velour and Peppermint watching to see who wins season nine.
Many of the reaction videos are available on YouTube.
It is really cute seeing how the queens react to their win. My favourite reaction is Bob the Drag Queen's.
Here are Bob the Drag Queen and Chad Michaels being crowned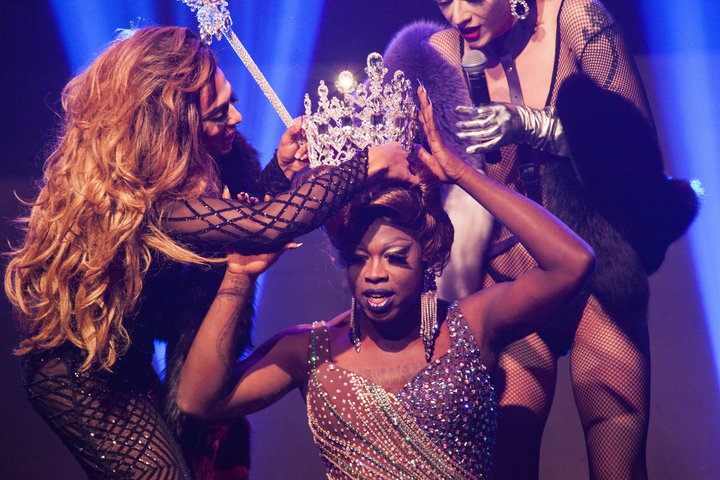 15. A Double Crowning Was Once Filmed
This one would have been extremely interesting to see being played out on screen.
Bianca and Adore Delano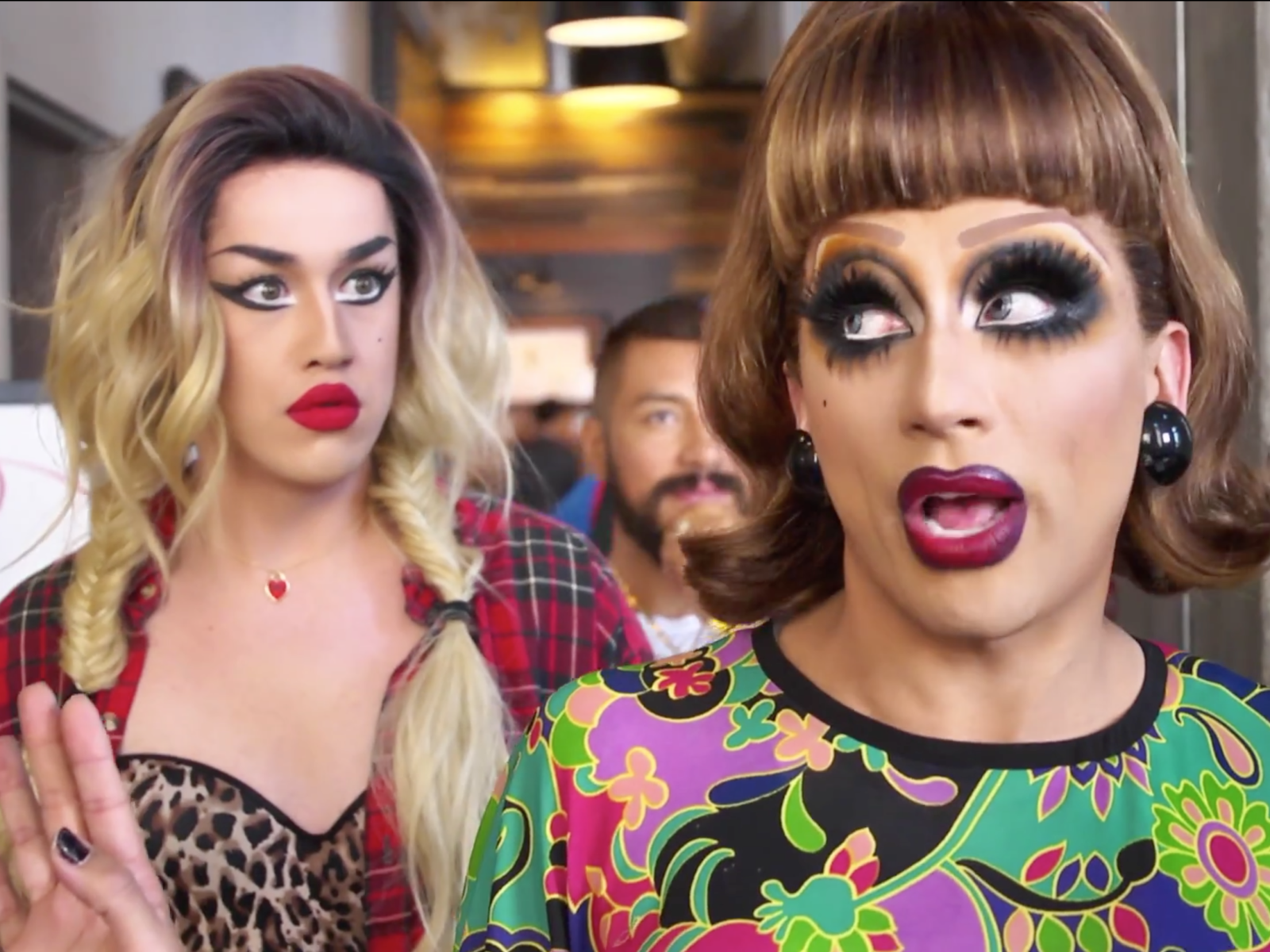 On top of filming the possibility of any of the top queens winning the show, Drag Race also once filmed a possible double win.
This double win would have seen two contestants walking away with a shared crown.
Bianca, Courtney Act and Adore watching their finale
Here's the video of the final three finding out the result.
This was all the way back in season six, which was an extremely memorable season and featured many big characters.
Adore, Bianca and Courtney, the final three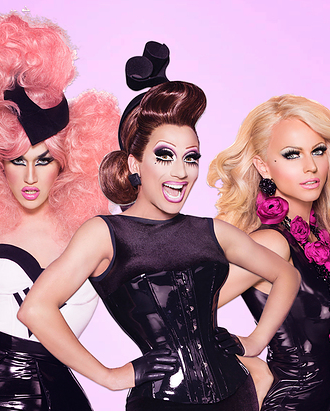 A situation was filmed where both Bianca Del Rio and Adore Delano won jointly.
Ultimately, Bianca won solo.
14. Royalty Issues Are A Right Tucking Pain
During All Stars 2, Coco Montrese, for her 'talent' section, did a rather odd broadway number.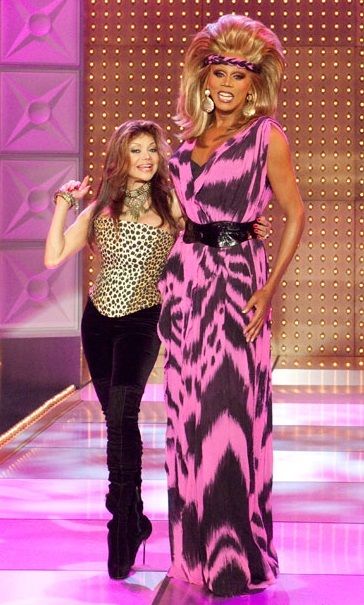 Why do this when she has a regular slot as a Janet Jackson impersonator in Las Vegas?
Why not do that instead? It was the question on everybody's lips at the time.
They do say paint for the back of the room…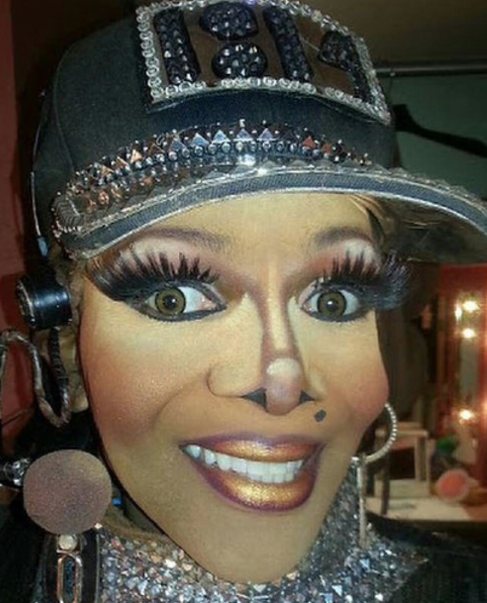 Well, she wanted to, but was apparently stopped from doing so by producers. This was because of royalty issues.
They would've had to pay quite a bit of money I imagine for Janet's songs to be featured.
Coco's All Star talent show performance
Instead we were treated to a delightfully weird dancing and singing number.
13. Copyright Prevents The Queens Portraying Characters in The Snatch Game
Similar to queens not being able to sing or perform certain songs due to royalty issues, queens are not allowed to portray 'characters' in snatch game.
Well, certain characters at least…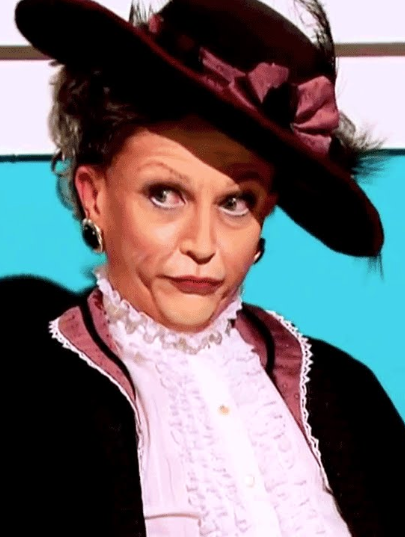 This is because those characters are more than likely copyrighted or trademarked to a certain company.
These are mainly characters associated with big companies like Disney etc.
Max as Sharon Needles, one of the worst Snatch Game performances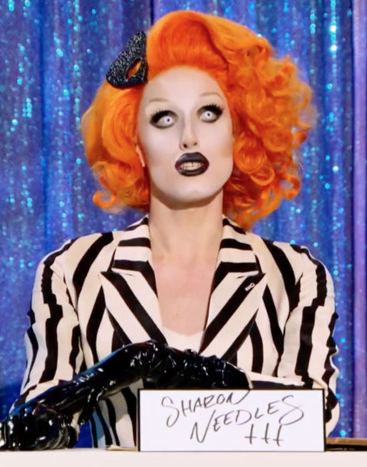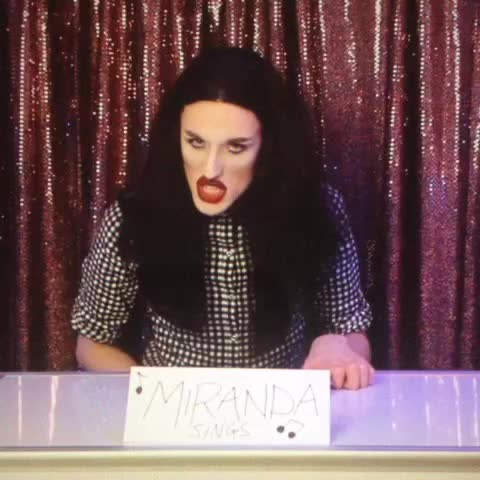 This is the reason why Max couldn't do Miranda Sings (like she did it on her audition tape.)
It's also the reason why Raven had to be told to change her outfit for the Season 2 reunion special.
Raven as The Evil Queen from Snow White
She turned up as the Evil Queen from Snow White.
12. Some Queens Believe The Winner Is Picked From The Start
Some queens have an issue with the way they are 'edited' when the episodes are aired.
Enter the room purse first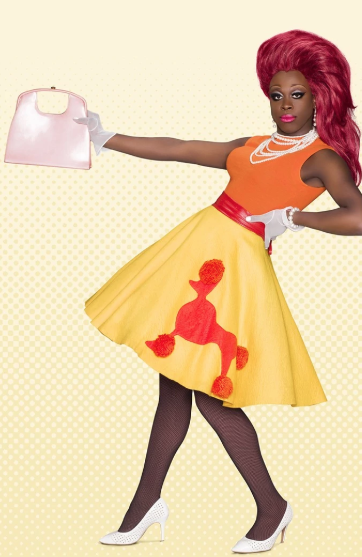 This is to make them appear a certain way, and to miss bits out for drama.
There are also some queens who believe the winner is picked from the offset.
Mariah Balenciaga's lipstick message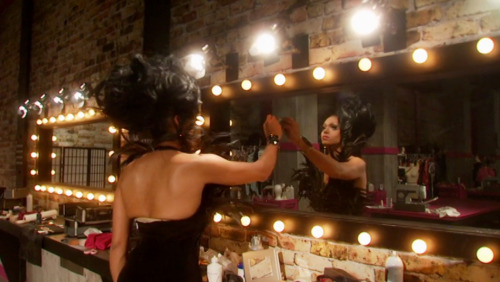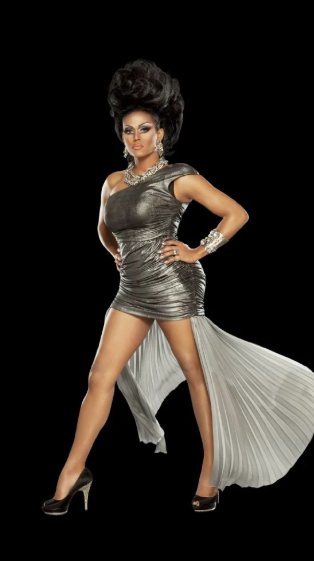 In season 3, it looks as though Mariah Balenciaga's lipstick message that she leaves on the mirror after her elimination isn't shown in its entirety.
When the queens are wiping off her message, it appears that part of the message was wiped away, leaving only her catchphrase, "MUG4DAYZ," visible.
Raja, who went on to win Season 3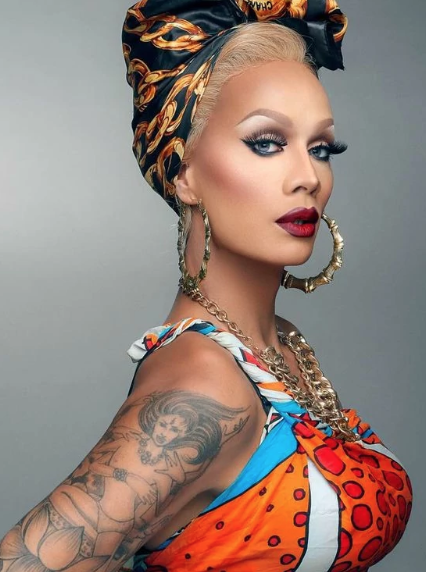 It appears, too, that the entire message included the name of fellow contestant Raja, and some fans believe what was originally written was "Congratulations Raja." People speculate that Mariah felt the production had already pre-chosen Raja as the winner of season 3.
11. A Couple Of Queens Were Allowed/Asked To Reshoot Their Entrance
In terms of some queens thinking other queens are favoured, it's because some of them have been allowed to redo their entrance if something hasn't gone quite right.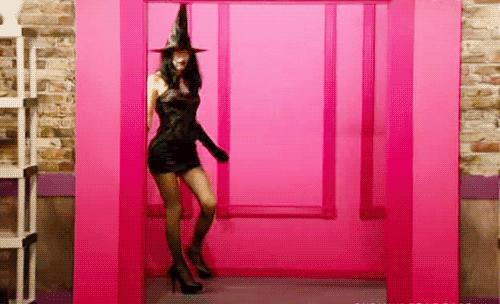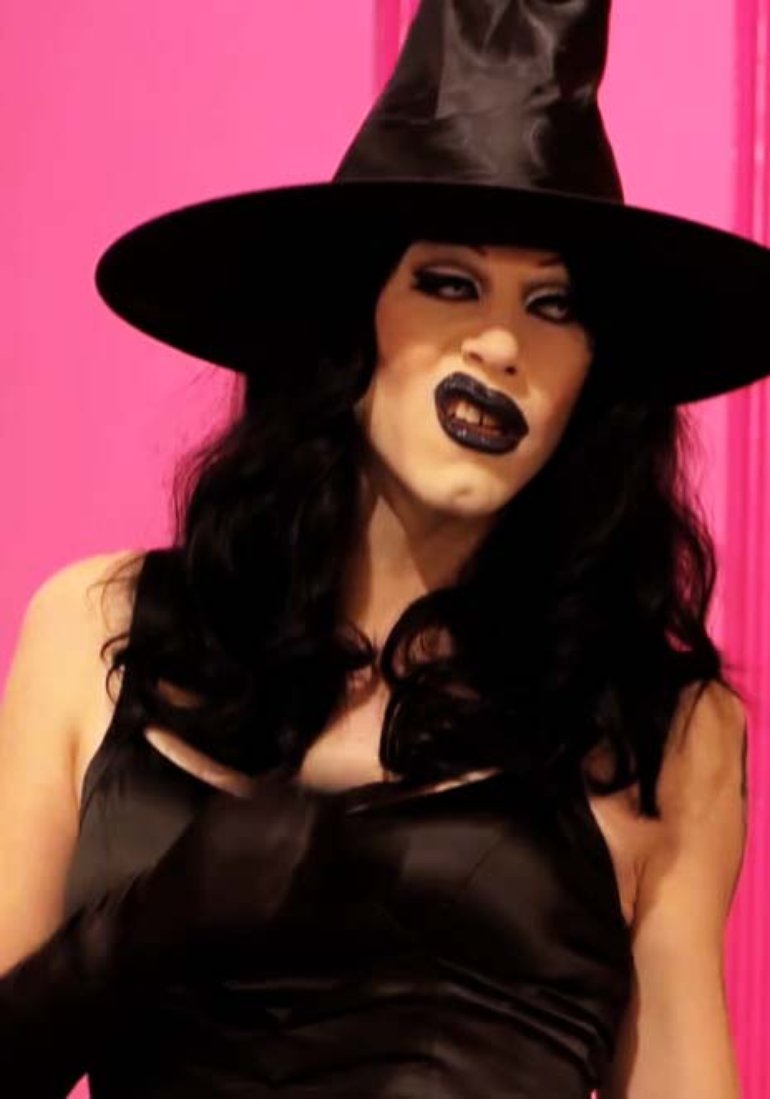 Back in season four, Sharon Needles was allowed to redo her entrance to the workroom.
She entered wearing a tall witches' hat, and apparently it fell off.
Sharon being crowned during the crowning ceremony
In season ten, apparently The Vixen was asked to redo her entrance, in which she uttered the now (in)famous lines 'I'm here to fight' (and boy did she fight!)
She said it perhaps came off more combative than intended because of the nerves of having to re-film it.
The Vixen
And fight she did! She often clashed with Eureka O'Hara, and many other queens.
10. Phi Phi O'Hara's 'Rudemption' Didn't Quite Go As Planned
For anyone who doesn't know, a Rudemption is like a redemption. It's when queens who came across as nasty try and redeem themselves.
Phi Phi O'Hara was made out to be a villain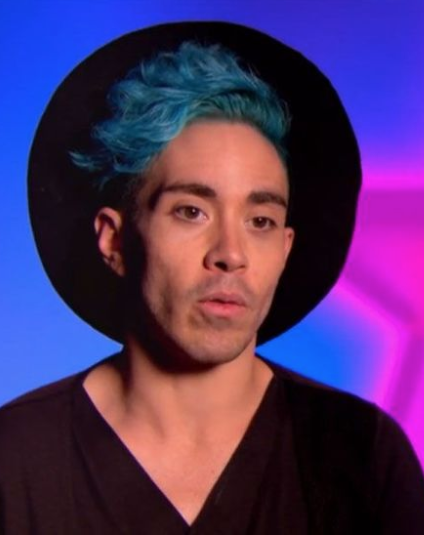 One of the most outspoken queens, along with Willam, of how the show is edited, is none other than Phi Phi O'Hara.
In season four, she was portrayed as the villain of the series, often clashing with Sharon Needles (who would go on to win the show.)
Phi Phi with dreads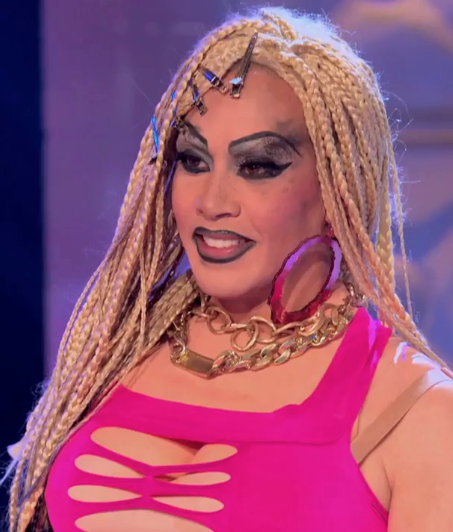 All Stars 2 was supposed to show the 'Rudemption' of Phi Phi O'Hara, she wanted to show that she wasn't the villain after all.
Low and behold, she came across as a bit of a villain, especially when she went on a rant about Alyssa Edwards when said person was stood behind a two-way mirror.
Eliminated queens wait behind a mirror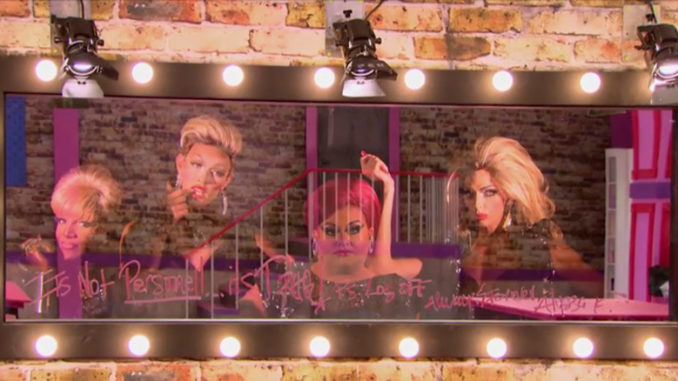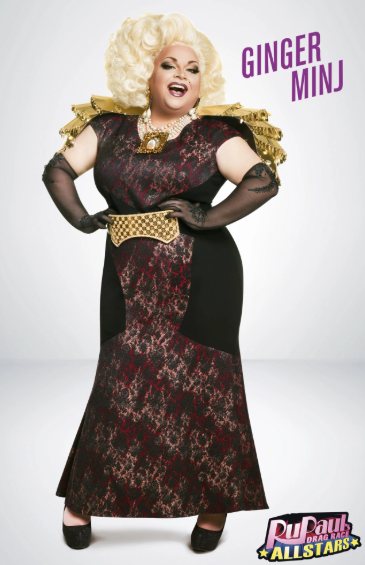 Phi Phi said in an interview that she knew something was going on and that producers kept asking her questions.
She said: "Okay, Phi Phi tell us who you picked, and so I was like Alyssa, and they're like, Okay, so now tell us about this and tell us about that. I kept getting questions asked — that's what actually happened."
9. RuPaul Doesn't Talk To The Queens On Set
This isn't a good read for anyone who thinks RuPaul is the be all and end all of drag.
RuPaul out of and in drag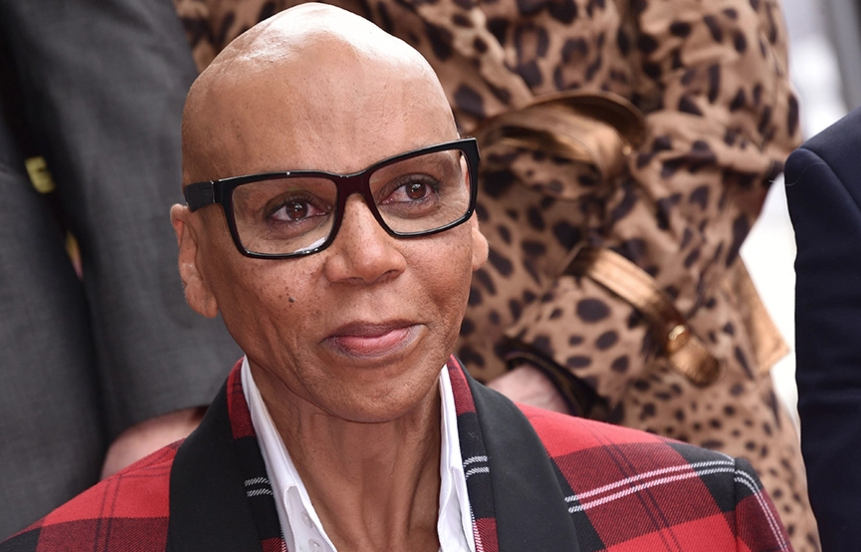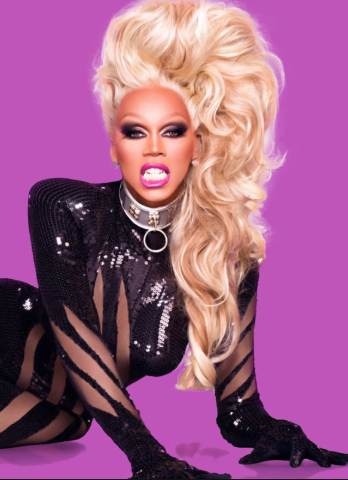 In the same interview, Phi Phi O'Hara threw shade on RuPaul, saying that she doesn't talk to any of the contestants off set when the cameras aren't rolling.
She said: "I remember watching Ru as a kid thinking, she's like this life-size Barbie doll basically."
Ru's full name is RuPaul Andre Charles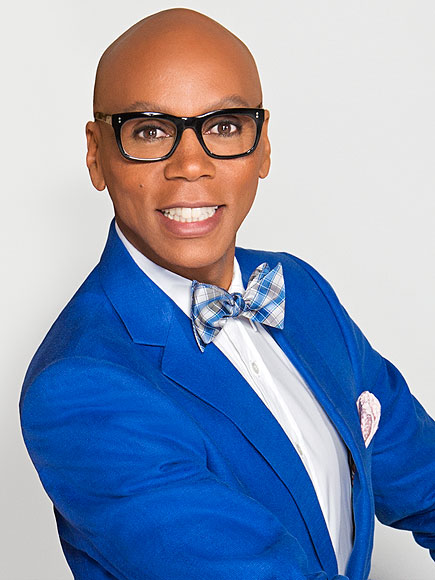 She said: "I remember watching Ru as a kid thinking, she's like this life-size Barbie doll basically."
"I wanted to meet her and I just wanted to see who this person was that was so comfortable in their own skin. So watching her on set and seeing how she ignores everybody and she doesn't talk to the contestants, I was like, What, this is weird, why won't she say hi to me?"
RuPaul in the workroom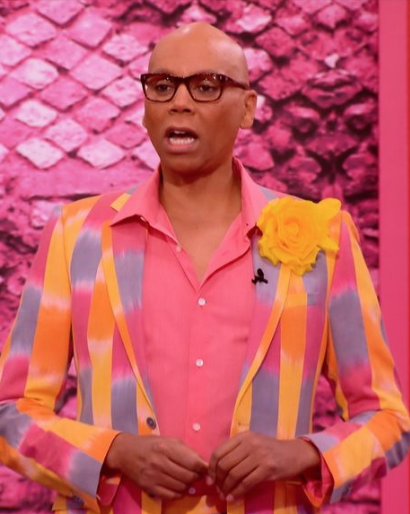 We're sure he's lovely, he just doesn't want to seem he's choosing any favourites.
8. Phi Phi O' Hara Isn't The Only Queen To Have Beef With RuPaul
Several other queens have called out Ru for various different things.
Courtney Act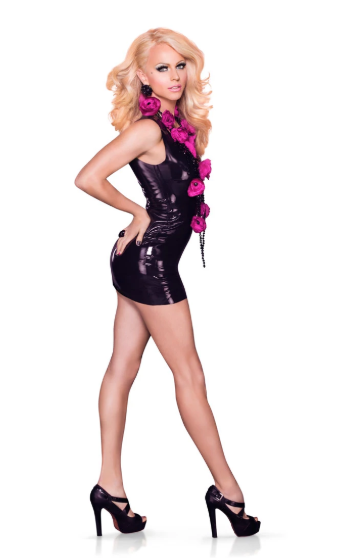 First up, Courtney Act was blocked on Twitter by Ru after she spoke up about the 'She-mail' segment of the show, when queens received a message. She has said in interviews:
"I was shocked, I just expected RuPaul to be more like a mother/father to all Kweens who have been on the show.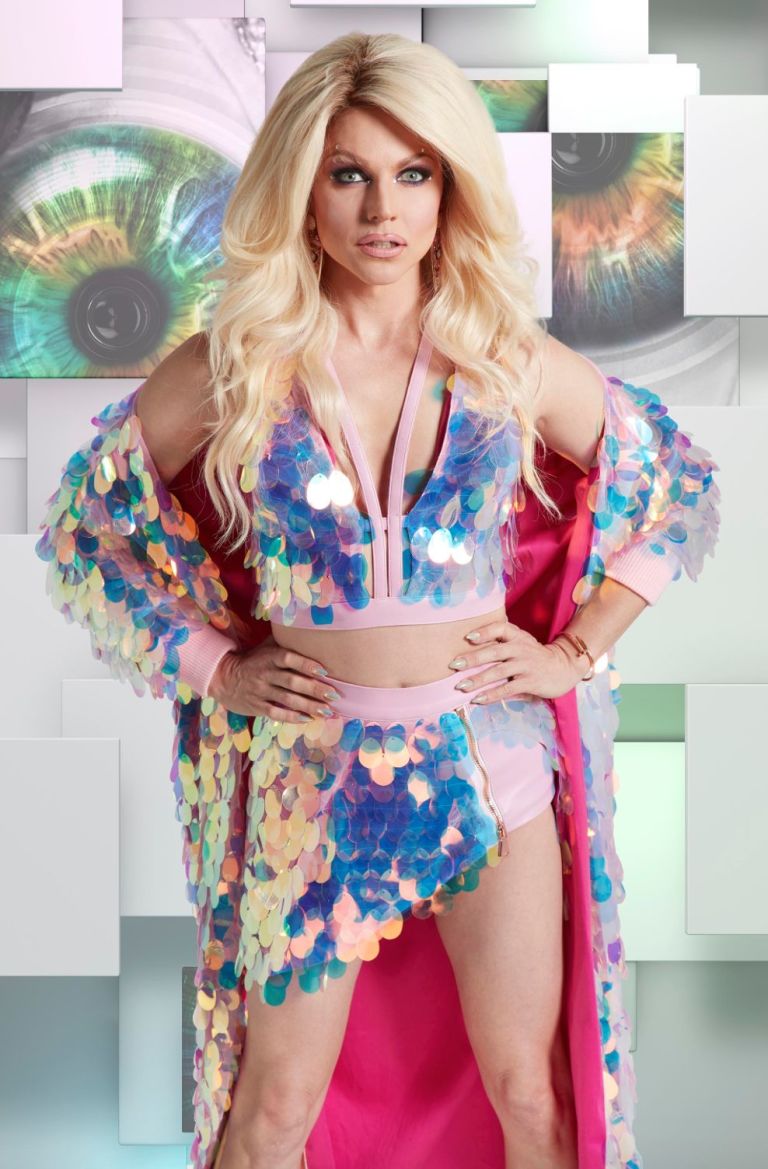 I guess I expected him to be more protective in a way – so I guess to hear that, what you see on the show is all the kweens get – seems like the contestants are getting a bit ripped off.
"I have been in and around show business enough to know that this kind of duality is common."
Courtney holding balloons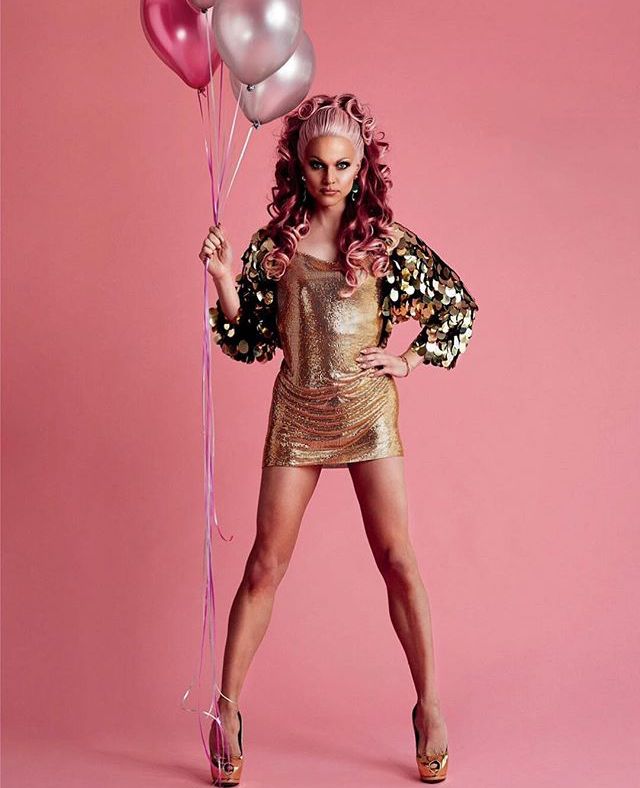 "It shouldn't be like that but you do find that entertainers like RuPaul can be very different once the camera stops."
7. Pearl V.S RuPaul
Pearl Liason was one of the more popular queens on season seven and she ended up in the finale.
Pearl Liason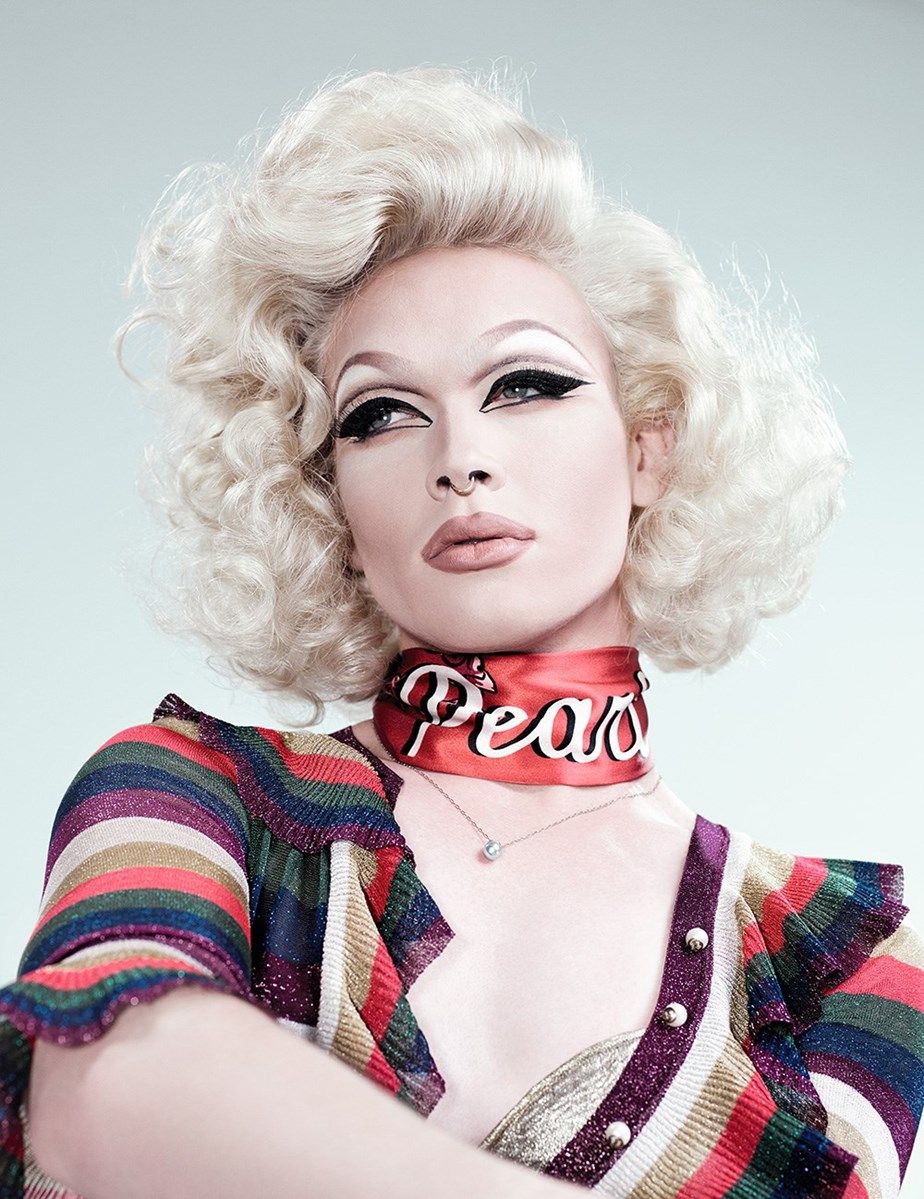 At the beginning of season seven, Pearl told Ru off-camera how much she respected and idolised her.
She said all the nice things she ever wanted to say to Ru. She apparently replied by saying "Nothing you say matters unless that camera is rolling."
Pearl famously snapped back at Ru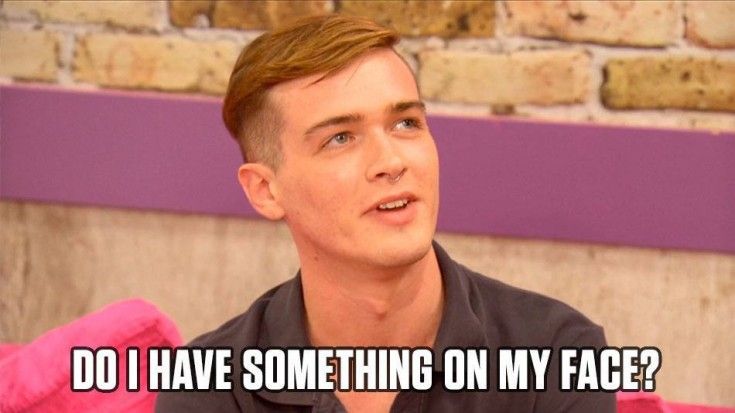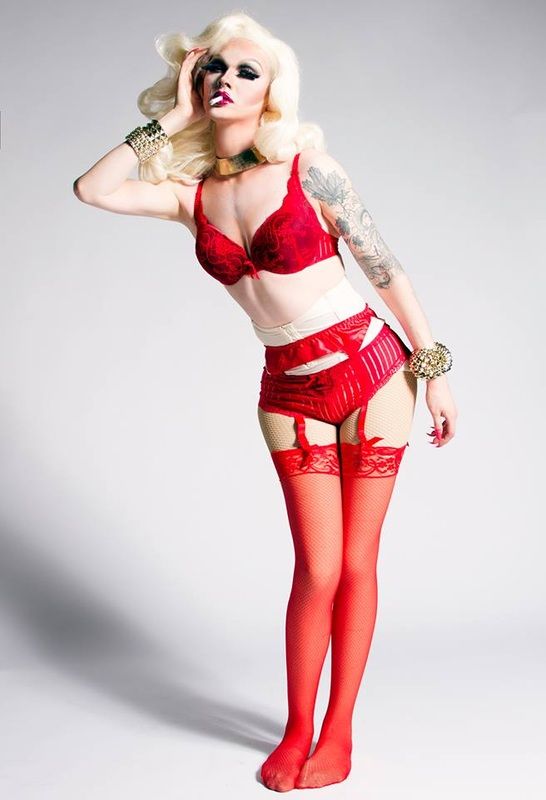 Pearl said she was heartbroken by the response.
She that it lead to her cold personality throughout the season.
Ru crushed Pearl on his season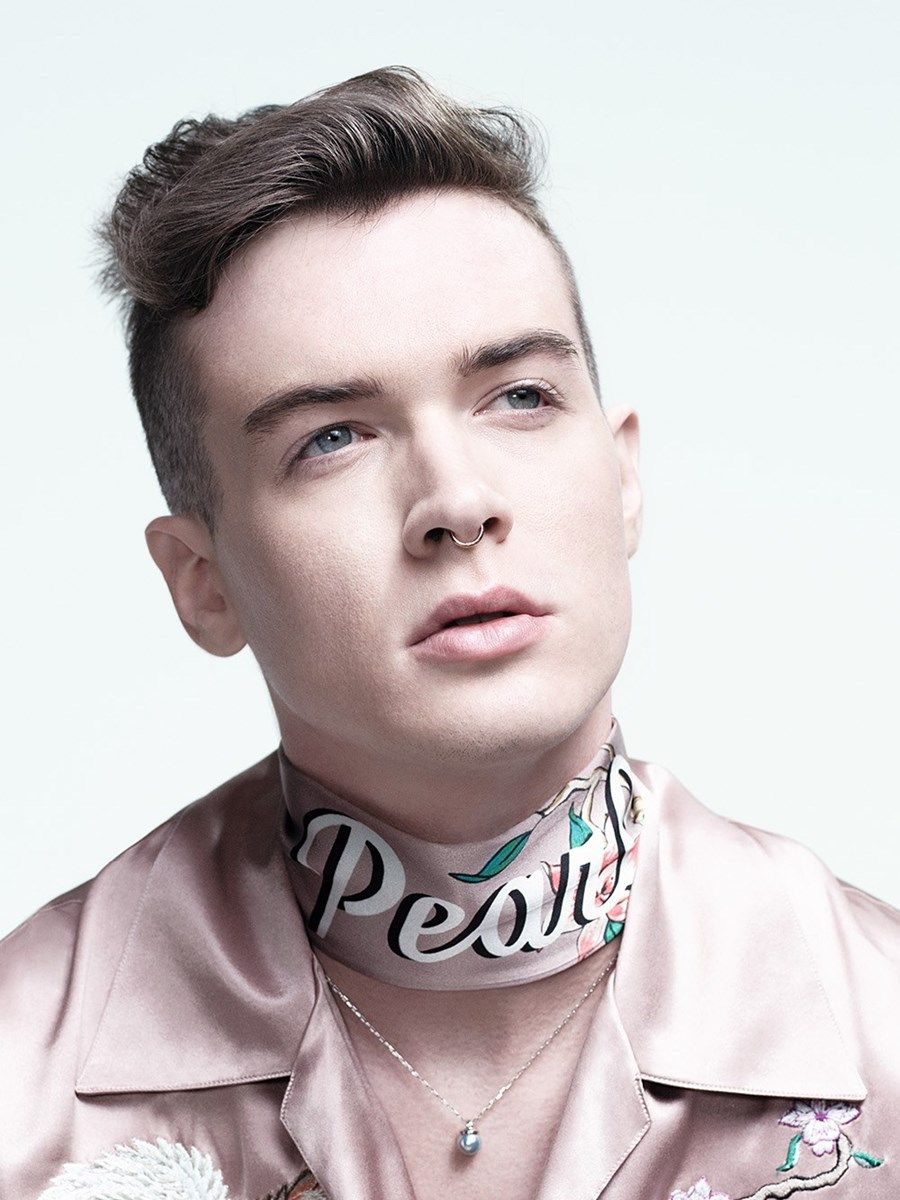 Despite this, Pearl did very well on the season.
6. Ever Wondered How The Queens Have Exactly The Right Outfits For Each Runway?
This is something that you've probably wondered when watching the show, but never knew the answer to.
Miz Cracker with her prehistoric runway look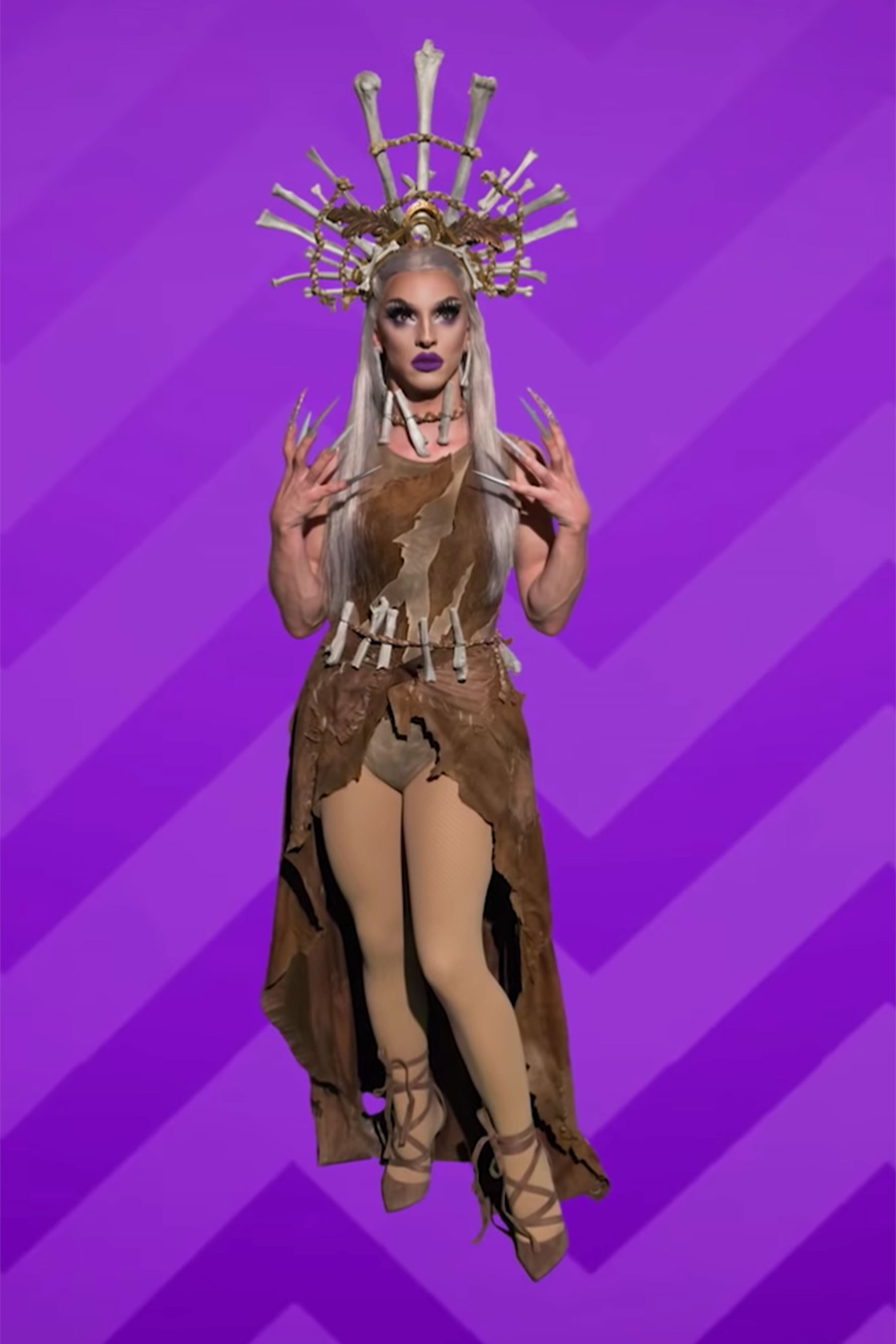 It's because they're given an extensive, but vague list of outfits to prepare before the season starts.
The list may include themes that are sometimes scrapped.
Some queens used them for the prehistoric look instead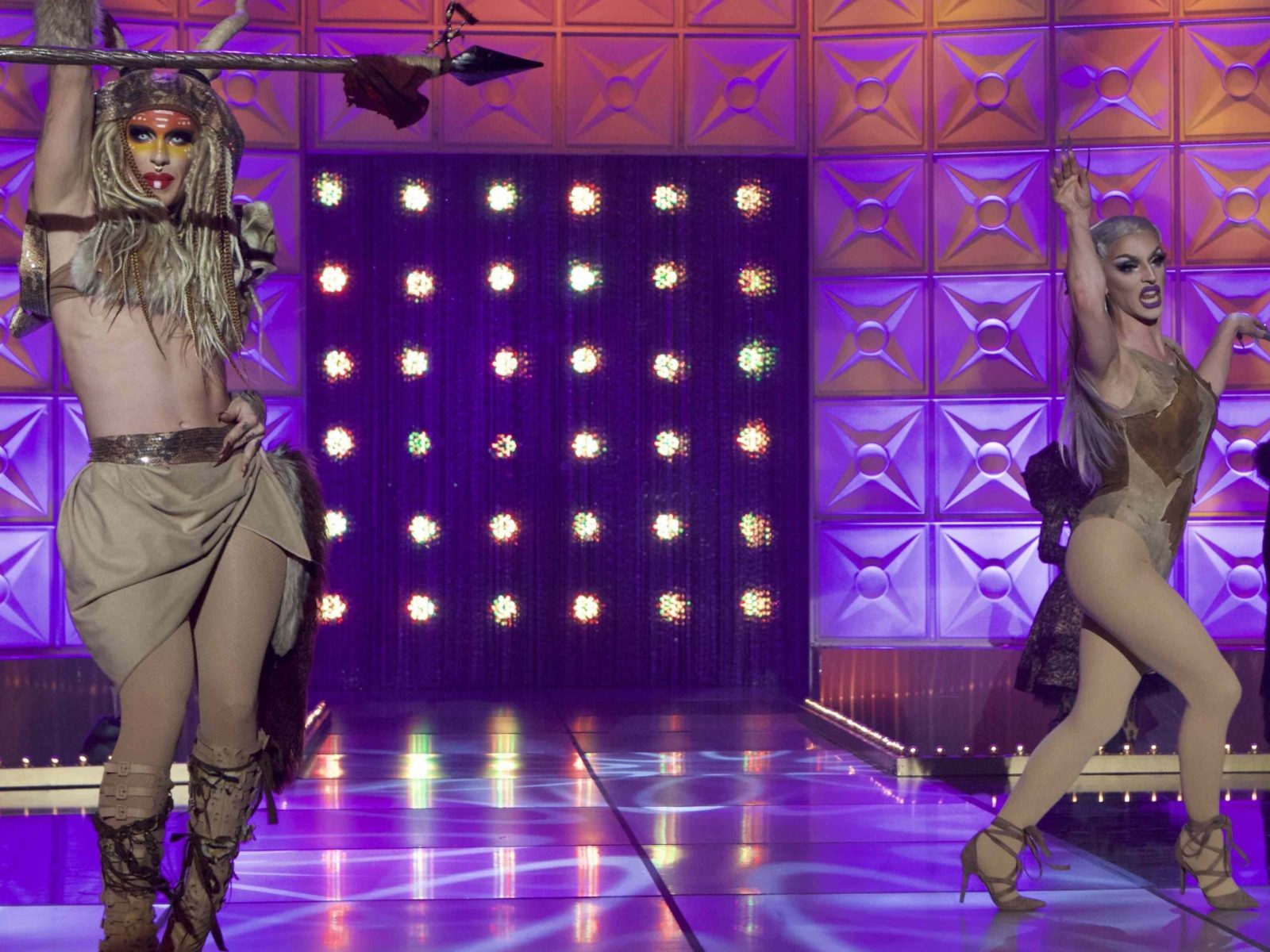 As an example, in season 10's "Evil Twins" challenge, many of the queens were wearing quite 'prehistoric outfits' (Kameron, Mizz Cracker, Aquaria and her skeletal face.)
It is theorised that a prehistoric challenge was on the list.
Aquaria with her potential orange runway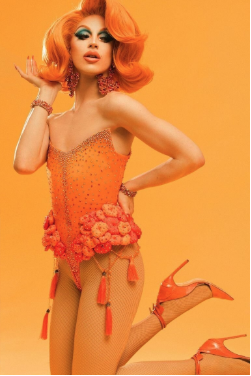 It is thought an 'orange outfit' runway was also scrapped.
5. Where Was Michelle Visage For Season 1 and 2?
It's a whole decade ago, so we will forgive you if you didn't even notice a point in Drag Race history where Michelle Visage wasn't a judge.
Ru and Michelle Visage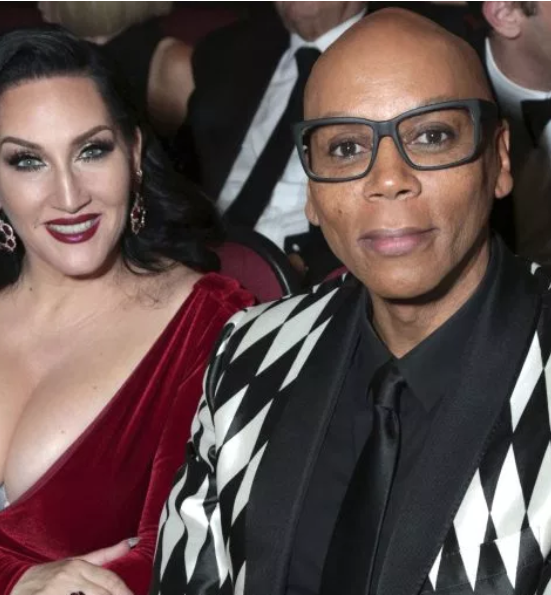 uring season 1 and 2, Merle Ginsberg was judging alongside Santino Rice.
She mysteriously disappeared to be replaced by Michelle in season 3 and was absent for a long time, with the swap not really being addressed until season 7, when they poked fun that Michelle had killed her.
Michelle recently starred in Celebrity Big Brother in the UK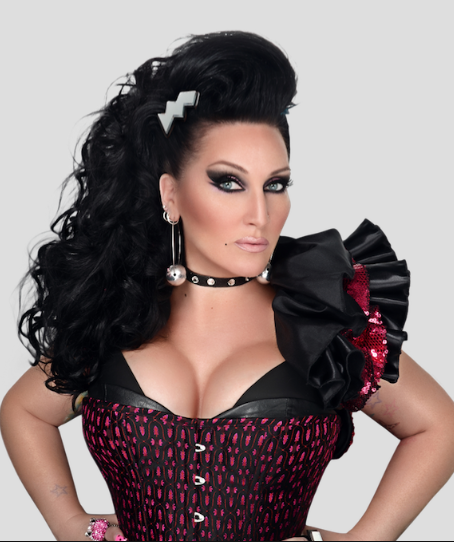 The T is that Michelle was always lined up to be a permanent judge alongside Ru, but because of contractual issues during seasons 1 and 2 with CBS radio, Michelle was unable to be on the panel.
Michelle is known for her big hair and big, *ahems*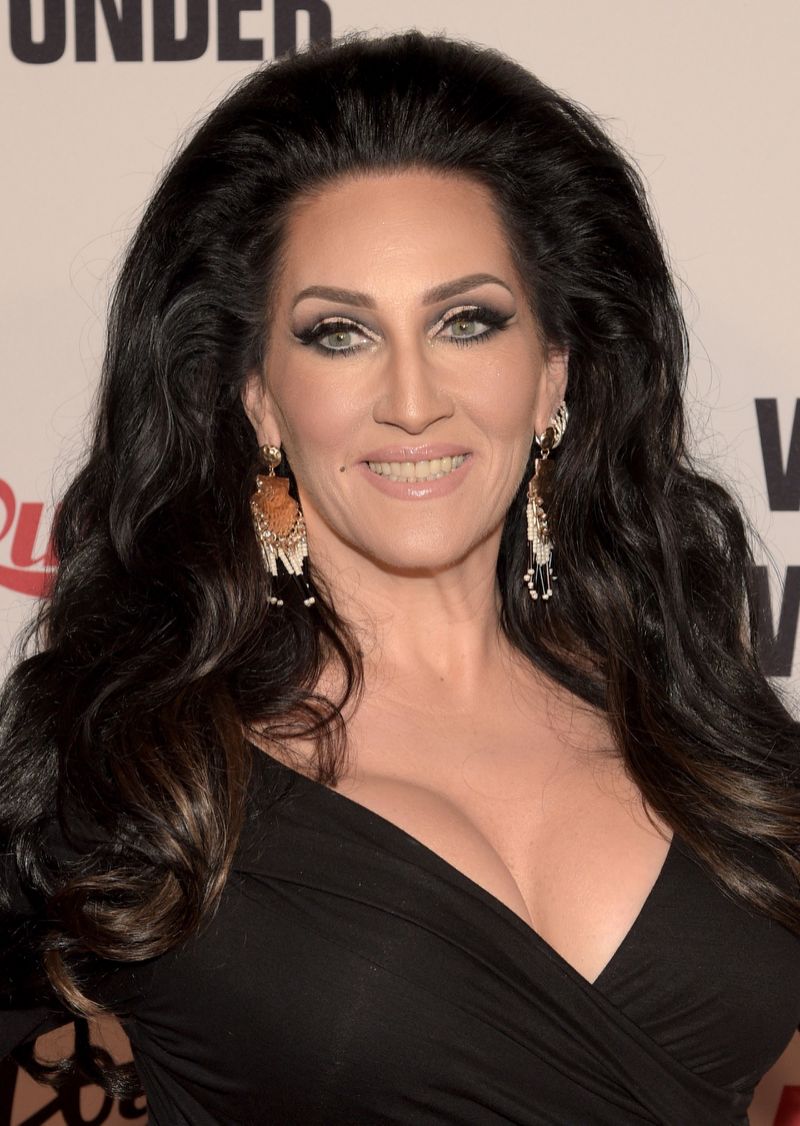 Michelle is also a co-producer on the show.
4. The Big Season 3 Spoil
There was some drama when season 3 was spoiled by the celebrity gossip blogger, Perez Hilton.
Perez Hilton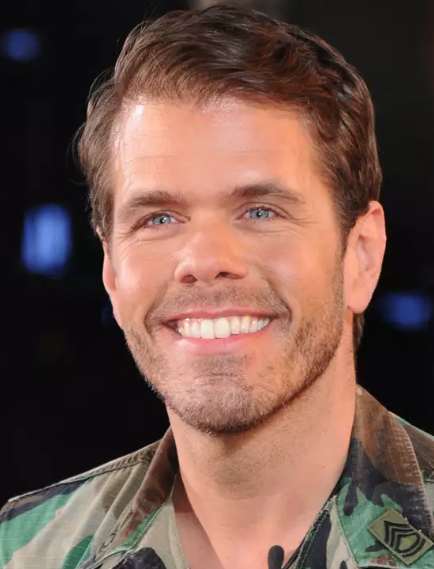 A spat kicked off between himself and the Drag Race team.
Michelle Visage was the most outspoken person on Ru's side.
Perez Hilton spoiled the season, leaking Raja's win before the show aired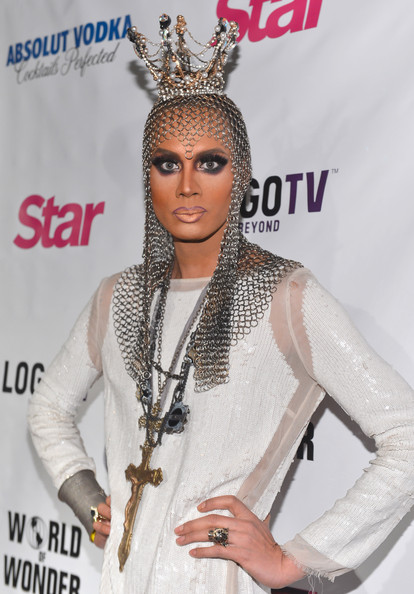 This provided plenty of drama when they were both cast together on the British version of Celebrity Big Brother.
Michelle and Perez often clashed with each other when they were staying in the Big Brother house.
One of their arguments plays out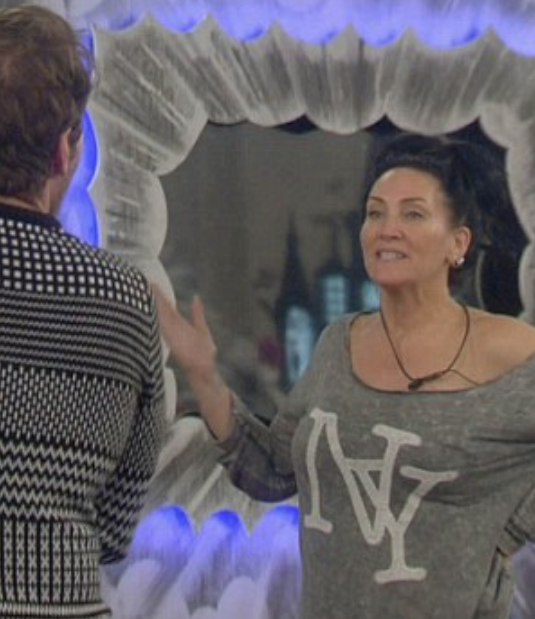 3. It's Filmed In A Relatively Short Amount Of Time
Each season of drag race airs for about thirteen weeks…that's quite a few months of Drag Race brilliance to look forwards to.
Chad Michaels on the set of RuPaul's Drag Race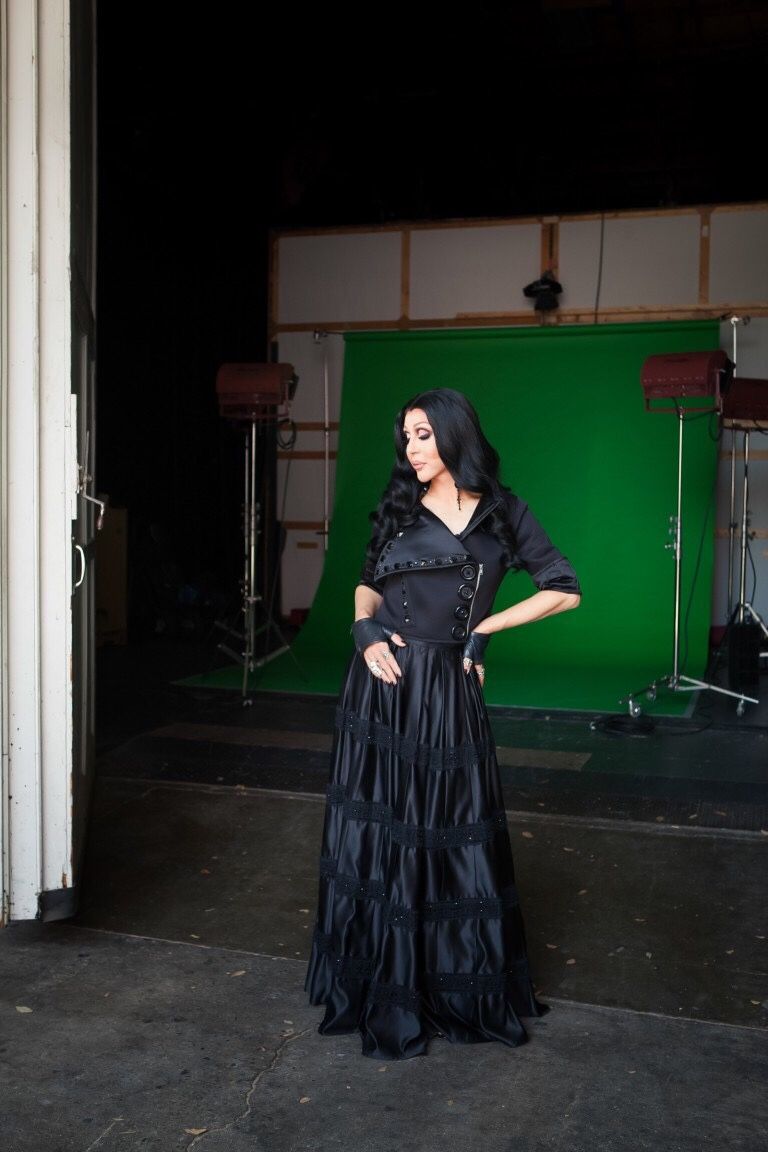 However, each season only takes about four weeks to film.
They shoot several episodes over the period of a couple of days.
Behind the scenes of Drag Race Thailand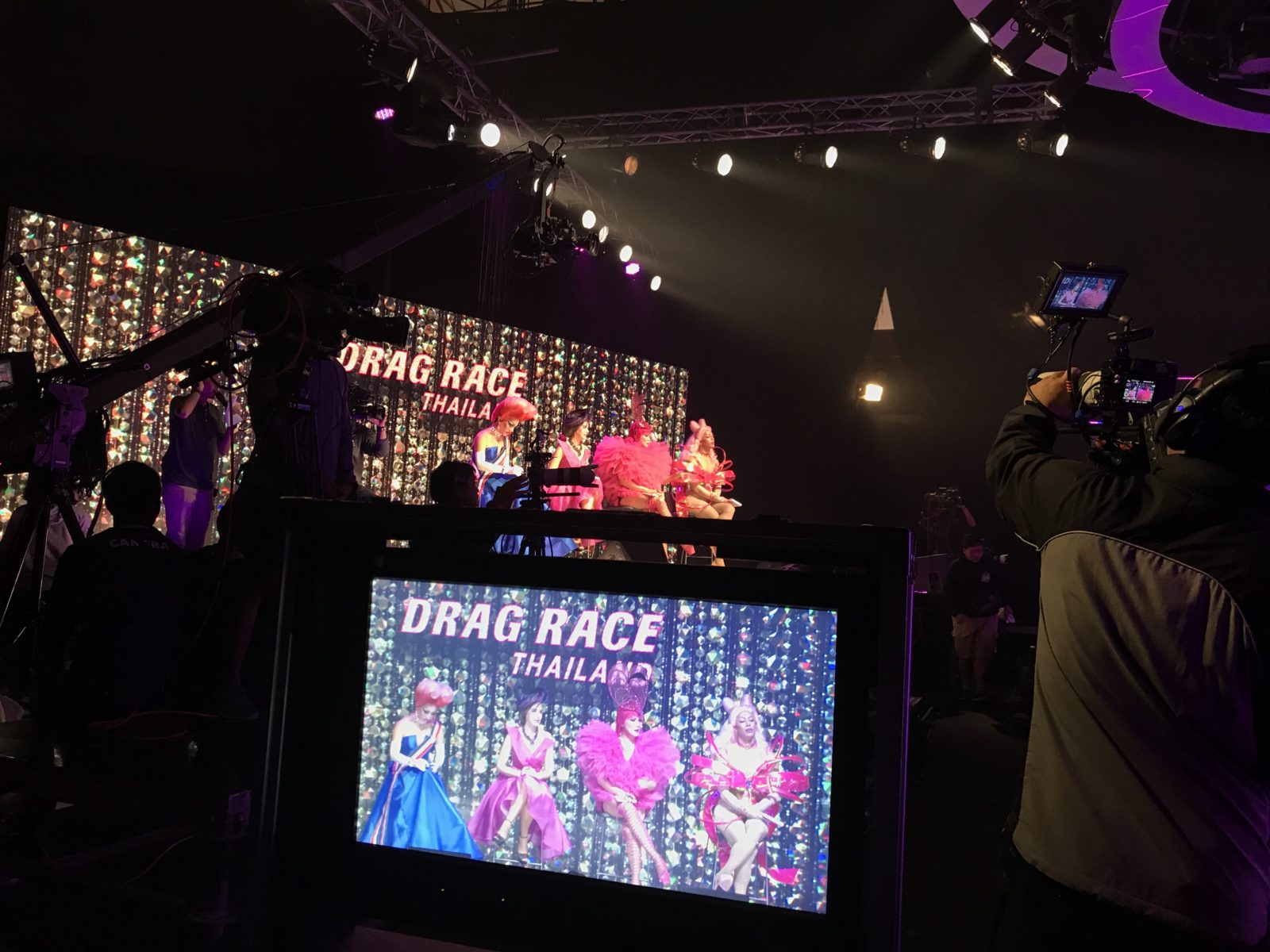 Thailand is the first country to receive it's own Drag Race spin off.
The show is hosted by fashion stylist Art-Araya In-dra, while drag performer Pangina Heals co-hosts.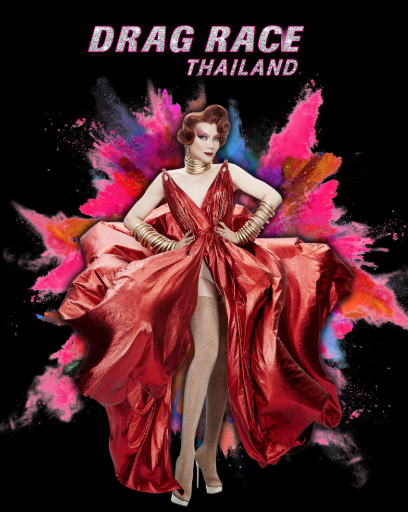 Here's hoping that other countries will soon get their own spinoff too (fingers crossed for the UK!)
2. Queens Have Known They Are Going To Be Eliminated Because Of This Reason
You'd have thought that they might have thought about this one…
Katya in the drag race hotel room and Miss Vanjie, the first eliminated Queen from season 10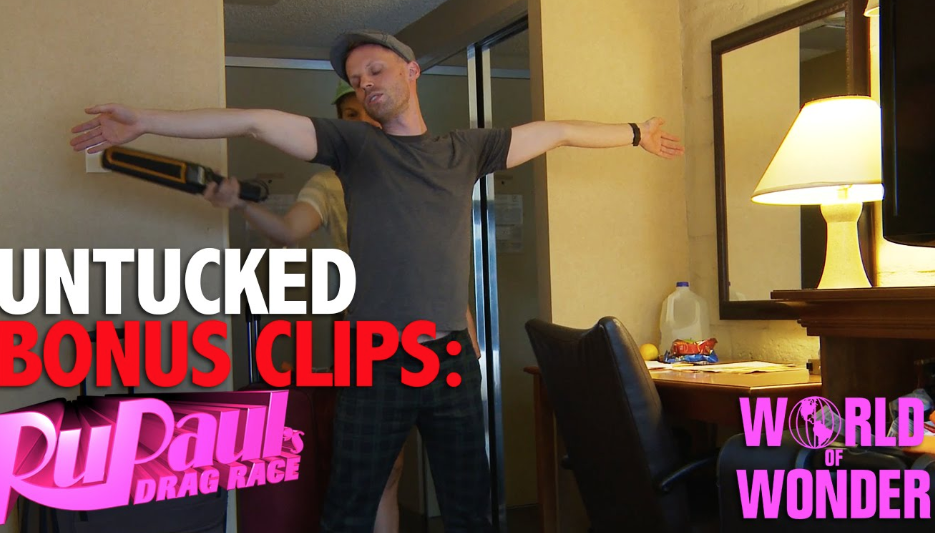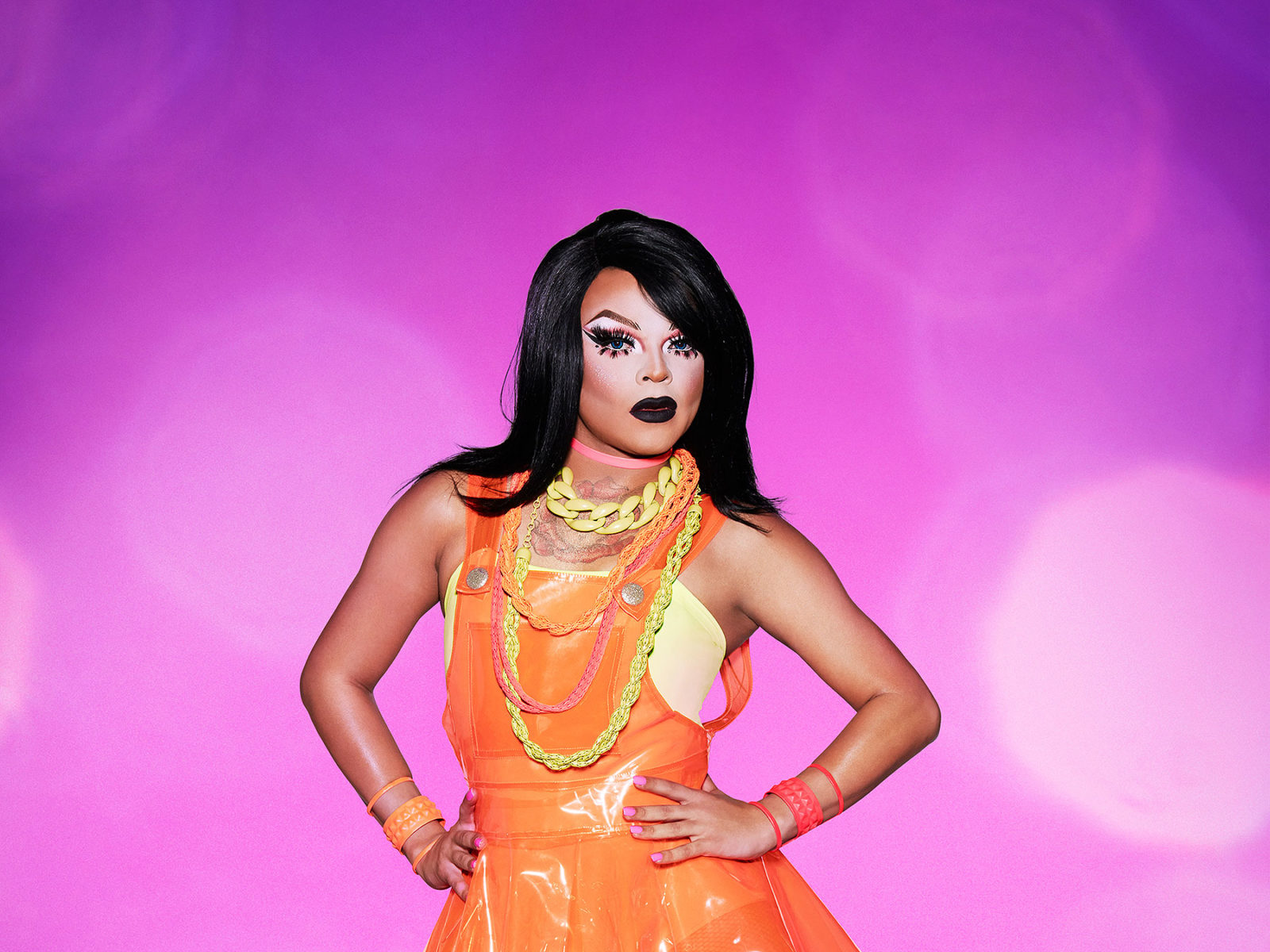 Season 4 queen, Jiggly Caliente, claims she received a check-out note from the hotel where all the queens were staying the morning before she was eliminated.
This suggests the producers had already decided Jiggly's fate, and that the eliminated queens are chosen beforehand.
Jiggly Caliente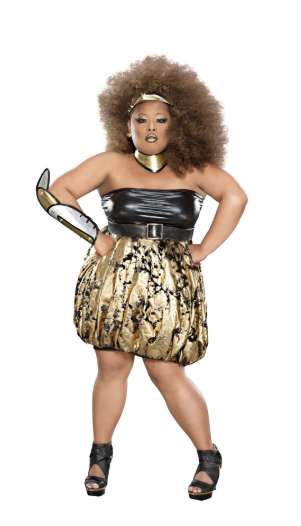 Several other eliminated queens have said they also received a checkout note the morning of their elimination.
This no longer happens, so the producers must have clocked on not to tell the hotel these queens won't be staying for another night.
Thorgy Thor as Stevie Nicks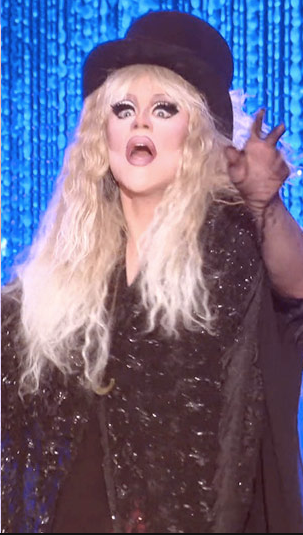 1. A Bit Of Fun Trivia To Finish
We thought we'd finish with a little bit of fun trivia about the show.
Miz Cracker and Ru with guest judges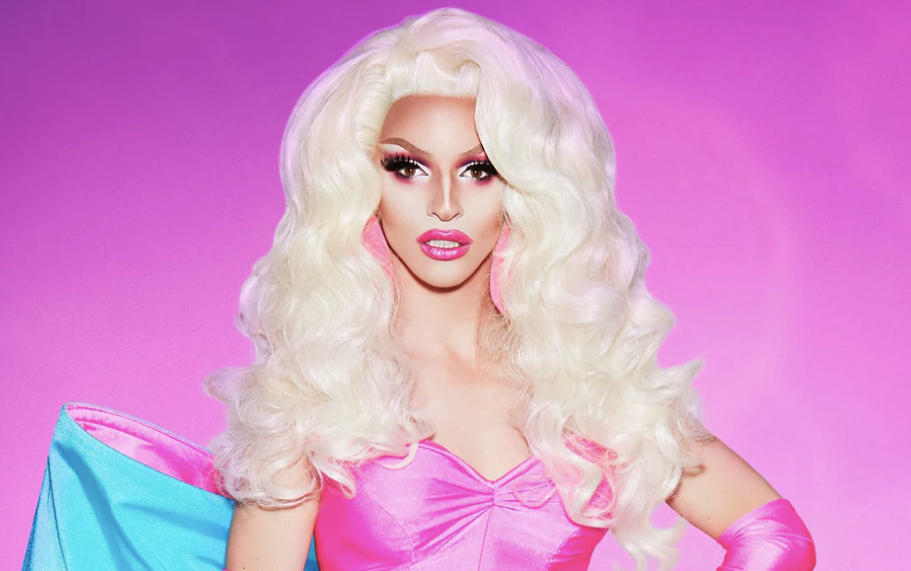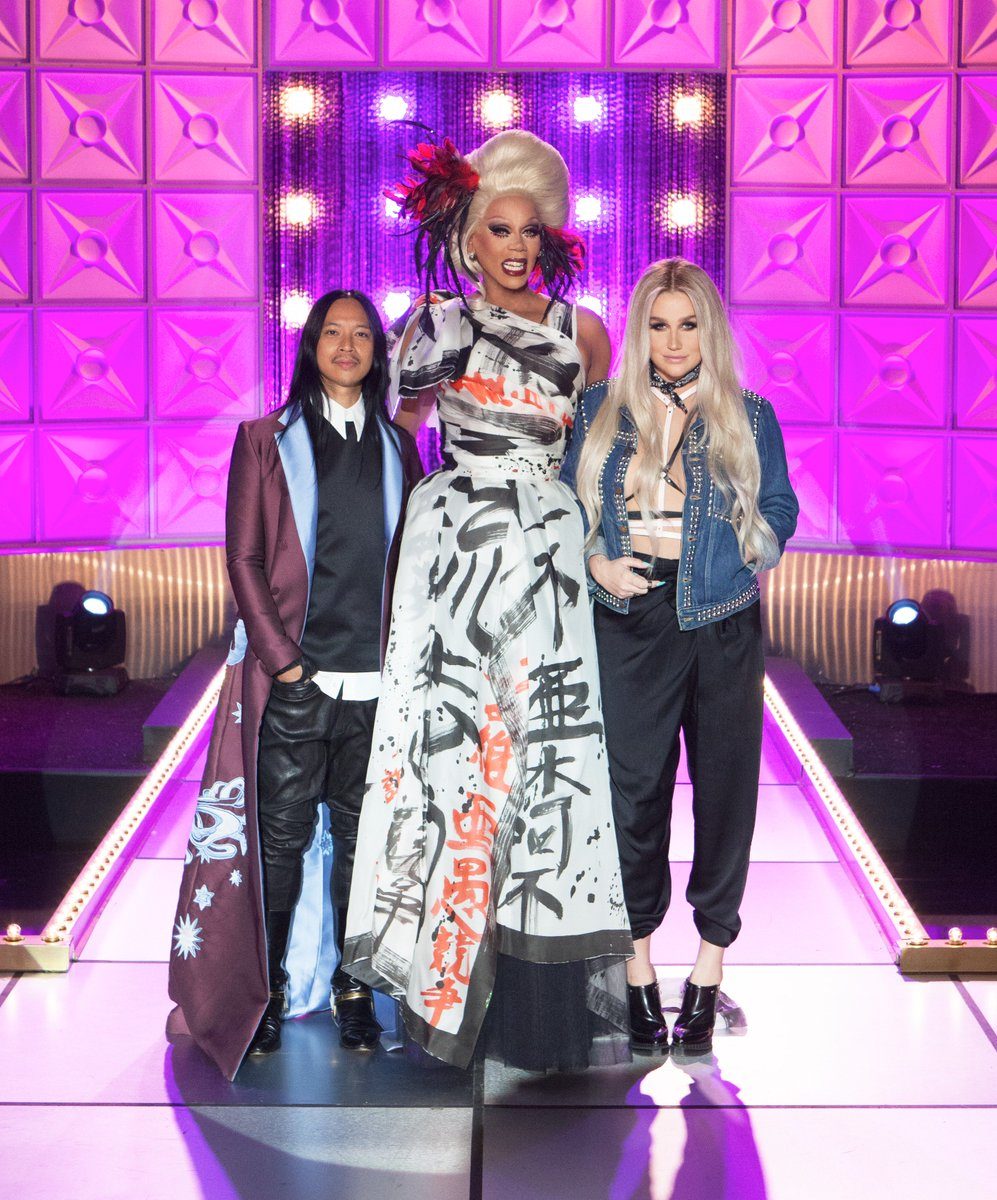 129 queens have taken part in the series so far.
And not a single queen with a name starting in Q, U, X or Z has ever taken part.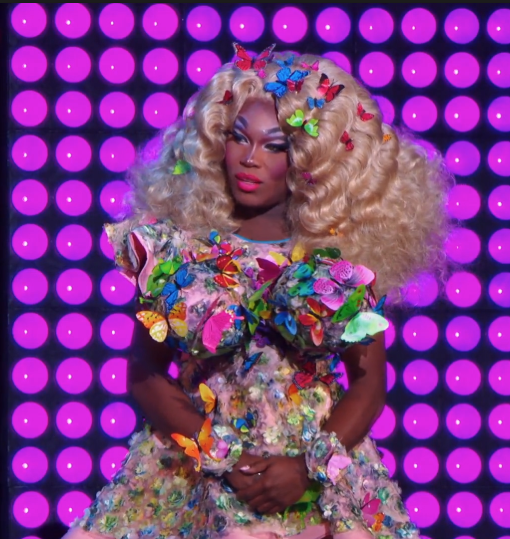 Above is Asia O'Hara with her controversial butterfly outfit.
She filled little sections of it with live butterflies, which she hoped would fly out and look spectacular.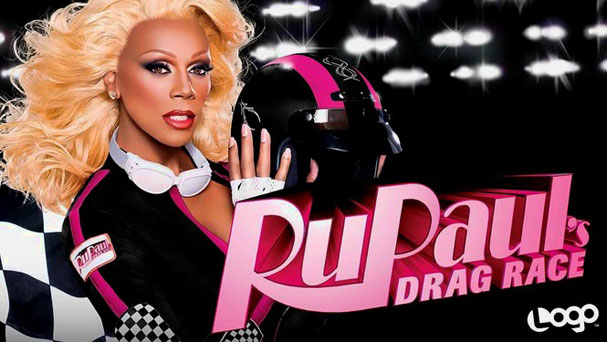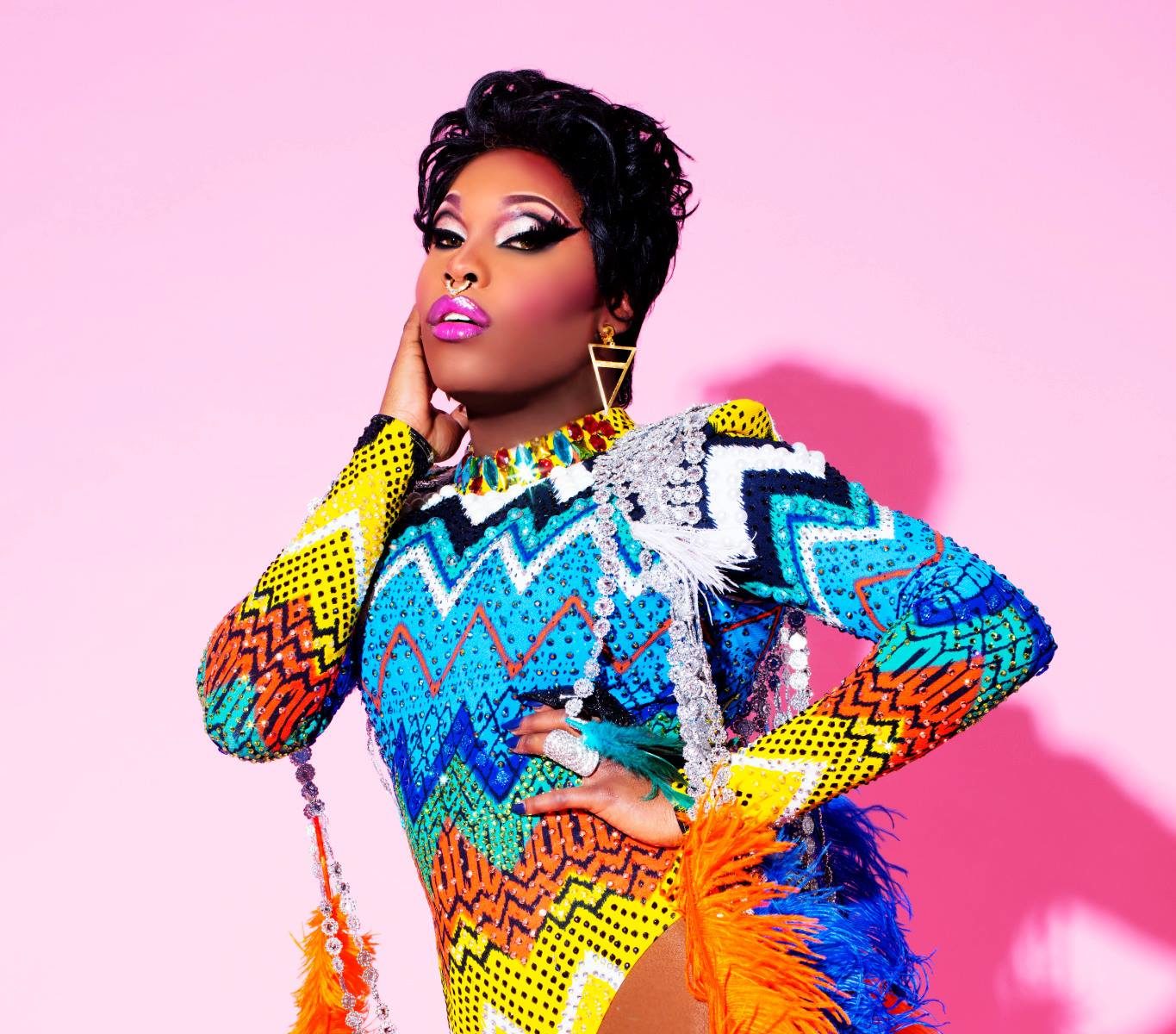 Instead, the butterflies just fell to the floor and failed to take flight.
She was criticised heavily for the stunt.
Are you a fan of Drag Race? If so, be sure to share this with all your fellow queens. The shade, the shade of it all… *pop*