Remember back to growing up, when things were so much simpler. They were the best days. We may have felt like we had a lot to cope with, but we really didn't and life was so much simpler back then.



One thing that has changed massively over the time is the music played as discos – do they even have discos for kids anymore or is that now an uncool word? All I know is that every song seems to have the same sound to it, with no real tune, it's all R 'n' B or (C)rap songs and if autotune wasn't around then neither would half of the artists that "sing" them!
So let's look back at a time when music was music and you could not only dance, but sing along to it. I'm talking about the school discos and your mate's Birthday party at the local Community Centre, where all the chairs were stacked around the outside and the floor was a mass of kids doing The Time Warp!
Let's take a trip back in time, to the music that made our formative years great – how many of these do you remember singing and dancing along to and how many do you still dance to today? Let us know in the comments as always!
[rtk_adunit_top]
Human League – Don't You Want Me
Still a great song, and often played on the radio, this is a song sure to get people singing along, and was given a new lease of life by the advert with the Brummy at the petrol station speaking the song to his partner!
[rtk_adunit_middle]
Dexy's Midnight Runners – Come On Eileen
One of my favourite songs of all time, and one that makes me wish I was cool enough to be able to pull off the denim dungarees look! These guys knew how to make the style of unemployed farmers look good! I can't help but smile whenever I hear this song!
[rtk_adunit_bottom]
The Tweets – The Birdy Song
What was "this" and what was "that", why did you need a little bit of them and why did it make you shake your bum? Who cares! This was one of those songs that would even get your granny dancing!
[rtk_adunit_top]
Black Lace – Agadoo
One of the cheesiest songs of all time, and yet still incredibly enjoyable, why is it that this is never played on the radio anymore? I think this song is in desperate need of a come-back!
[rtk_adunit_middle]
Katrina And The Waves – Walking On Sunshine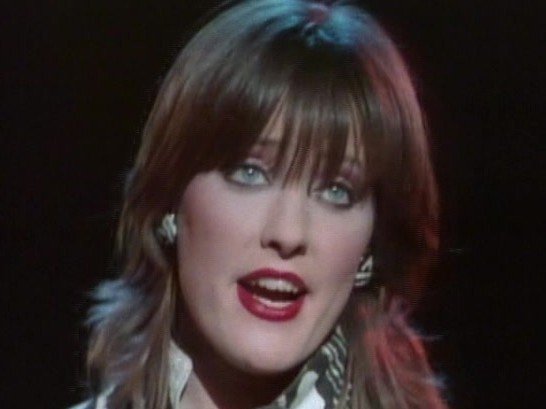 The Eurovision-winning song is one of those that can raise your mood instantly no matter how low you feel. Fell-good music at its purest!
[rtk_adunit_bottom]
A-Ha – Take On Me
How many people could hit the high notes on this song? This song would get everyone singing along, or at least trying to sound like they're singing and not yodeling!
[rtk_adunit_top]
Bananarama – Venus
Another of those songs that would have everyone singing along, Bananarama were a massive deal in the 80s and they made some great songs, but this is probably one of their most well-loved and still gets played today.
[rtk_adunit_middle]
The Communards – Don't Leave Me This Way
This song just gets better and better as it goes on, and the singers get more and more excited! Aaaaaaah Baby! You just can't help but get excited by the adrenaline-pumped music!
[rtk_adunit_bottom]
Rocky Horror – The Time Warp
From The Rocky Horror Picture Show, everyone loved to do the Time Warp at the school disco. It's just a jump to the left…. And then a step to the righ-igh-igh-igh-igh-ight, put your hands on your hips…. (But it's all about the pelvic thrust, right lads?)
[rtk_adunit_top]
Doctor And The Medics – Spirit In The Sky
This song has been covered multiple times, but never with the sheer energy of the Dr And The Medics version which couldn't fail to get toes tapping when it was disco time!
[rtk_adunit_middle]
Rick Astley – Never Gonna Give You Up
Rick Astley's most famous song and one that will never grow old. One of those songs that even the adults would sing along to without getting embarassed!
[rtk_adunit_bottom]
Nena – 99 Red Balloons
Another classic from the 80s and a personal favourite of mine and my sister's, 99 Red Balloons is a great disco song but also very poignant when you listen to the words.
[rtk_adunit_top]
T'Pau – China In Your Hand
T'Pau have said that China In Your Hand was a blessing for them and also something of a curse as they released a lot of music but this is the one that people will always remember them for. But if you're going to be remembered for one song, it may as well be as amazing as this one!
[rtk_adunit_middle]
Bros – When Will I Be Famous
A guilty pleasure for so many people. Everyone I went to school with used to say they hated Bros and didn't want anything to do with them, then their music would come on and there wouldn't be a single person who wasn't singing along!
[rtk_adunit_bottom]
Kylie Minogue – The Locomotion
Not Kylie's biggest hit of the time but the one that was best for a disco as everyone would charge around pretending to be a train!
[rtk_adunit_top]
Survivor – Eye Of The Tiger
One of those songs I've never met anyone who doesn't like it! This is 80s music at its absolute best! And who can listen to it without punching along to the beginning beats?
[rtk_adunit_middle]
Belinda Carlisle – Heaven Is A Place On Earth
Belinda Carlisle was one of my first crushes and she made some amazing music to boot. This was probably my favourite of her songs of the era, but they were all generally great and easy to listen to and sing along with.
[rtk_adunit_bottom]
Madness – Our House
Madness were another band of the era that had a string of hits, several of which could easily be on this list, but Our House is the one that people seem to be able to get up and dance to most easily and also everyone knows the chorus!
[rtk_adunit_top]
Village People – YMCA
Another of those guilty pleasures, when the intro comes on and everyone immediately recognises the song and simply jumps up to start the actions! There's nothing wrong with doing this when the whole room is joining in!
[rtk_adunit_middle]
Black Lace – Music Man
Taking a classic song that people love to sing in the car and making a pop hit out of it, and adding in bizarre verses like "I can play Dam Busters", at which point every kid would run around with their arms out pretending to be a plane – this one could be dangerous!
[rtk_adunit_bottom]
The Sweet – Wig Wam Bam
One of those songs that seems to have disappeared and never gets played anymore, but one which you simply can't get out of your head for about three days after hearing it!
[rtk_adunit_top]
Ray Parker Jr – Ghostbusters
One of the great films of the time had one of the most iconic and recognisable theme songs too, and who didn't love shouting "Ghostbusters"! at the top of their voices?
[rtk_adunit_middle]
So which of these iconic songs do you remember dancing to at a disco when you were growing up? Have we missed any off the list that should be here? Let us know in the comments as always!
[rtk_adunit_bottom]