Every London commuter has their favourite and least favourite Tube station, for their own individual reasons. It's subjective, like modern art. And, like modern art, while some London underground stations make for surprisingly pleasant experiences, there are others that are so irredeemably awful that they're bound to leave you in a state of absolute fury.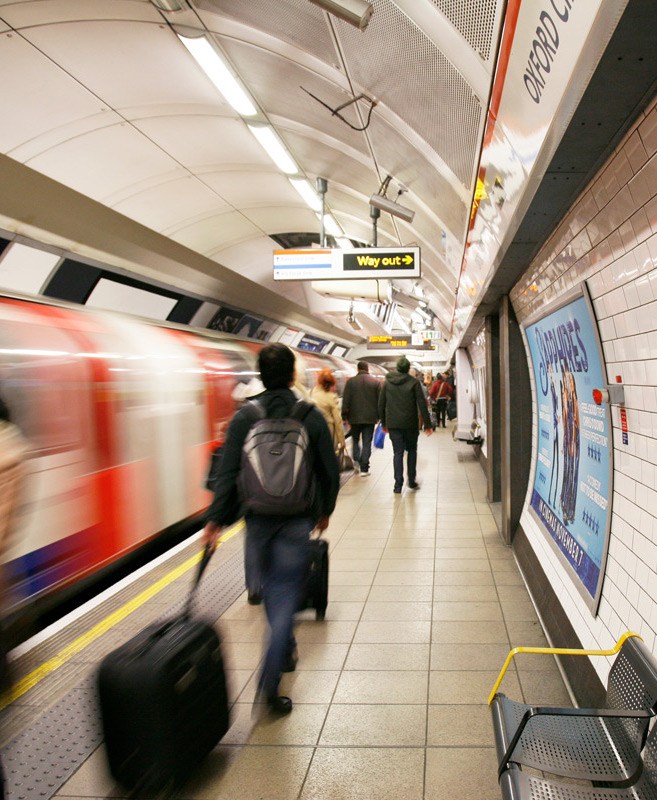 There are also so bloody many of them that anyone claiming to have visited all of the capital's Tube stations is probably a liar, and therefore unable to accurately evaluate every one of them on merit.
[rtk_adunit_top]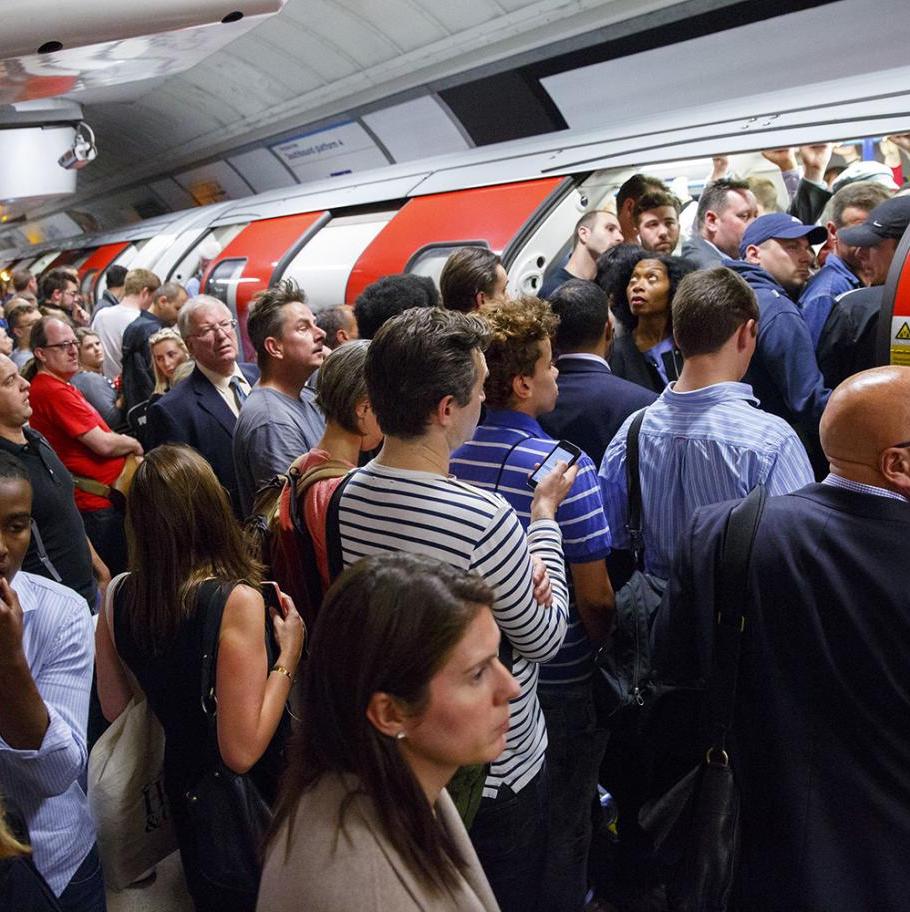 Ranking all the London underground stations, then, is clearly a futile endeavour. But working with a mixture of stats, surveys and just good old-fashioned conjecture, we've gone ahead and done it anyway.
[rtk_adunit_middle]
Without further ado, here are the 20 worst Tube stations that London has to offer.
20. Stepney Green
According to Redditor u/Dyspareuniac, Stepney Green is a "disgusting sh**ehole". But let's not just take their word for it.
[rtk_adunit_middle]
Up first is Stepney Green
Stepney Green, an elderly station that still has one of those old signs that don't even list train arrival times like they're supposed to, is particularly unpopular with commuters.
[adunit mobile="RTK_dVa8″]
The unfriendliness of staff – who should 'smile more', apparently – is just one complaint.
Look at how cold and uninviting it looks
According to Googler Alan Gulliver, Stepney's signs "often tell you the wrong information", which has been known to leave commuters "on the wrong line".
[adunit mobile="RTK_wCZW"]
For James Khalid, that the staff "look half dead" – a complaint echoed by many Google reviewers – is also an issue.
It could to with a lick of paint
We'll leave the final word to Shoaib Taimur, however, who says that the atmosphere at Stepney Green is such that "[o]ne might assume I am in a cold war era nation". Considering the Cold War ended 27 years ago, this is a negative review.
[adunit mobile="RTK_z9hm"]
19. Russell Square
Russell Square comes with the same complaints that many have for the notorious Covent Garden, namely comfortability (or lack thereof) of entry and exit.
This comes 19th on the list
Says Quora user Richard Jones: "There's no escalators, just a choice between an immensely high staircase or the lifts."
[adunit mobile="RTK_dVa8″]
The stair difficulty level has been noted elsewhere: OpenPlay has included Russell Square in its list of Top Five Toughest London Underground Staircases.
The stairway to hell
According to OpenPlay, there are 136 steps in Russell Square's winding hell-case, enough to bring any knackered commuter to their knees at the end of a hard day at the grind.
[adunit mobile="RTK_wCZW"]
Jesus, just look at the thing; 136 of those day in, day out and you're looking at taking a job in Cheshire.
They even advise against it
Things are so bad at Russell Square that even the station itself recommends you don't use its staircase.
[adunit mobile="RTK_z9hm"]
18. Hampstead
Here's a fact for you: just 151 trips through Hampstead tube station is equivalent to climbing Mount Everest.
Number 18 on this prestigious list is Hampstead
This is because there are 320 steps up the Hampstead station staircase, enough to put it at number one in OpenPlay's Toughest Staircases.
[adunit mobile="RTK_dVa8″]
Everest is 8,848 metres tall, by the way, meaning it takes just seven months of commuting via Hampstead to climb the equivalent of it, which is not on really.
Check out how ominous it looks
Hampstead is the deepest tube station in London at 58m below ground level, something that isn't made easier by the fact that the lifts frequently break down.
[adunit mobile="RTK_wCZW"]
This was made worse in 2014 after an 'upgrade' actually caused elevator breakdowns to increase at the station.
An upgrade actually made it worse
This occasionally forces users to take the spiral staircase, all 320 punishing steps of the blasted thing.
[adunit mobile="RTK_z9hm"]
17. Stonebridge Park
According to Reddit's wlondonmatt, Stonebridge Park is just one of many Bakerloo line stations that simply must be avoided.
Taking the 17th slot
wlondonmatt lumps Stonebridge in with any stations "west of queens park", which look quite simply like "decaying wastelands".
[adunit mobile="RTK_dVa8″]
Indeed, though it has its defenders, not many would argue that there's anything pretty about overgrown, crumbling concrete architecture.
Just grim
A tweet from earlier this year provides us with a good example of what happens when an outsider accidentally ends up here.
[adunit mobile="RTK_wCZW"]
Said Bhavini Goyate: "there is this lady at Stonebridge Park station standing like she got off the bakerloo line 2 zones too late and is waiting for her Uber to get out of these f***ing vermin ends ASAP".
It's not the prettiest of stations
We summarise this one with a review from Google user Kriz, which reads, simply, "Lmaoooo No".
[adunit mobile="RTK_z9hm"]
16. Willesden Junction
If you thought we were through the looking glass with Stonebridge Park, just get a load of this place.
Coming in at number 16
Here we have Willesden Junction, another station on the Bakerloo line that looks like a location from Andrei Tarkovsky's dystopian sci-fi Stalker.
[adunit mobile="RTK_dVa8″]
Even sadder than Stonebridge, Willesden looks like what you expect stations everywhere would look like should all of Mark Carney's worst Brexit predictions come true.
Some lovely Victorian architecture
The staff at this station have also been singled out by denizens of the internet for complaint.
[adunit mobile="RTK_wCZW"]
"[S]taff here give you wrong directions", says Shanzi Koolade; "staff here will have u walking in circles", reckons Shanika Preddie.
It's not winning any prizes for the prettiest station
Google reviewer James Reed will also tell you that trains go through here "painfully slow", a shame considering how grim an experience being at the station any amount of time is.
[adunit mobile="RTK_z9hm"]
15. Green Park
It's not the condition of the station itself that people hate about Green Park, nor the conduct of the staff.
Taking the 15th spot
Rather, it's the change commuters have to make in between lines, wasting precious seconds of their miserable lives, that Green Park users detest.
[adunit mobile="RTK_dVa8″]
You only have to take a look at some of the online reviews for what Redditor perscitia dubbed 'the Green Mile'.
It's known for it's beauty
For Quora's Richard Jones, Green Park is a "small adventure", but for the less generous it's more than just an annoyance.
[adunit mobile="RTK_wCZW"]
Redditor FrancisField calls the change at Green Park a "nightmare", while Google reviewer Adam Brown compares it to popular Richard Ayoade-fronted gameshow The Crystal Maze.
Ok that last one was a lie
Things at Green Park are so drastic, commuters have confessed to working their dating lives around it. Redditor kezx2901 says: "this is by far my most hated tube station of all time. So much so, it's even stated in my Tinder profile. If I have to go through Green Park, then it isn't going to work."
[adunit mobile="RTK_z9hm"]
14. Harlesden
Coming in at number 168 out of a possible 171 on a list of the best tube stations on Ranker, Harlesden is, it's safe to say, not a commuter favourite.
Getting closer to the bottom at 14
Referred to by the Telegraph as "the former gun crime capital of the UK", Harlesden is still assuredly best at one thing.
[adunit mobile="RTK_dVa8″]
That would be racking off all those who pass through here on their way to somewhere better.
Looks pretty deserted to me
Google reviewer Daniel McKenzie likes the fact that "buses serve right outside of the station", meaning he and others can escape Harlesden almost on arrival.
[adunit mobile="RTK_wCZW"]
The station has been witness to shootings and firework abuse in recent years, which could be why no one's bothered to refurbish it yet.
Look at the sparks fly
The only positive thing anyone seems to have to say about Harlesden station is that the nearby McVitie's factory at least makes the nerve-shredding wait smell delicious.
[adunit mobile="RTK_z9hm"]
13. Barking
That acid attacks have taken place at Barking station as recently as last year is not, incredibly, the worst thing people have to say about it.
Unlucky number 13
For Quora's Keith Tegg, Barking is a "nasty station" because the layout is so user-unfriendly.
[adunit mobile="RTK_dVa8″]
Google reviewers S Rea and Dimitar Borisov respectively call it "confusing" and the "Worst organised station" in London.
Not very organised
The station's apparent dirtiness and poor service is another common complaint.
[adunit mobile="RTK_wCZW"]
Googler Predimort sums it up with their succinct "DISGUSTING, DIRTY, TOO MUCH BABIES, AND ALSO STUPID ALCOHOLICS". None of those things are good.
This helpfully tells you how to get out of there
There's another, more pressing issue for some Barking frequenters, however, and that's – in the words of Keith Tegg – "crazy people preaching and shouting at the top of their voices" outside the station.
[adunit mobile="RTK_z9hm"]
12. Clapham Common
Clapham Common, like its sister stations Clapham North and Clapham South, is a danger.
This one doesn't look too bad, coming in at 12
As with North and South, Clapham Common features a single island platform that starts to look like a death trap at peak periods.
[adunit mobile="RTK_dVa8″]
To describe the picture below, one Redditor wrote "I'm surprised someone doesn't die here everyday".
The tunnel of death
Indeed, unlike stations such as Euston and Angel, which wisely did away with the single island platform decades ago, Clapham Common remains insistently lethal.
[adunit mobile="RTK_wCZW"]
Redditor Sorenova describes the experience as akin to being "on the tightrope of death".
A very narrow platform
Google reviewer Bianca Nix thinks the station "not fit for purpose these days". An anonymous Redditor meanwhile calls it the "kind of a platform I would see in my nightmares as a kid".
[adunit mobile="RTK_z9hm"]
11. Camden Town
A key London attraction for tourists and hipsters, Camden Town also comes complete with its own rubbish tube station.
Just missing out on the half way spot
The station is so busy it was for a period earlier in the year made exit-only during rush hour.
[adunit mobile="RTK_dVa8″]
Naturally, the internet has few kind words to say about the place, which was voted one of the worst in London by commuters in a 2013 YouGov poll.
This was voted one of the worst on a YouGov poll
Quora's Terroto Rotbart calls Camden Town station "cluttered", a result of bad planning.
[adunit mobile="RTK_wCZW"]
Google reviewer Adrian Pruszkowski, meanwhile, called it "The worst tube station in London".
It serves a busy part of London
Final word goes to Graham Shoebridge, who calls Camden Town staff "obnoxious", to nobody's surprise considering this is Camden we're talking about.
[adunit mobile="RTK_z9hm"]
10. Gunnersbury
Google has spoken: Gunnersbury station is the worst stepping stone to public transport that London has to offer, according to Google users in what is admittedly an entirely unscientific survey.
Taking the prestigious halfway spot
Rated lowest out of any London station by reviewers on the search engine, Gunnersbury has been singled out for its ugliness, overcrowding-prone layout and complete lack of wheelchair access.
[adunit mobile="RTK_dVa8″]
It was opened way back in 1869 and is now managed by London Underground Limited.
The station opened in 1869
Stepping off the tube, you will see many examples 0f pre-war housing of a variety of types, including flats, terraces and both semi and detached houses.
[adunit mobile="RTK_wCZW"]
The defining point of this London district is the 8-storey high BSI (British Standards Institution) building on Chiswick High Road.
Are you reading this at Gunnersbury station?
Between 1966 and 1992 the block housed a divisional headquarters of IBM UK. It's what led Quora user Rosalind Mitchell to dub the station, simply, "grim".
[adunit mobile="RTK_z9hm"]
9. Charing Cross
If there's a problem with Charing Cross station, it's that the building is more or less the same size since it was opened in the mid-19th century.
In at number 9
At rush hour, in a city that has grown exponentially since then, this is a problem.
[adunit mobile="RTK_dVa8″]
The building is decaying and dusty to boot, while travelling down what seems like miles of narrow corridor is what it takes to leave this decrepit hellpit.
One of the busiest parts of London
Some of the reviews on Google aren't very kind to this central station.
[adunit mobile="RTK_wCZW"]
One of them reads: "Dirty place, awful after 6pm," which means presumably before 6, it's probably wonderful.
Best to avoid after 6pm
This reviewer definitely doesn't think it's that bad: "Overall a very clean and efficiently run station. Good access to the underground and local sites of interest in the area."
[adunit mobile="RTK_z9hm"]
8. Leicester Square
One of the worst stations in London, if we're to go on the police reports.
Number 8 is Leicester Square
Leicester Square was the second-biggest crime hotspot on the Tube in 2016 – Leicester Square is also a nightmare for agoraphobics.
[adunit mobile="RTK_dVa8″]
The reason, unsurprisingly, is tourists, who daily flock to sightseer's paradise Leicester Square through the relatively compact Leicester Square underground, en masse.
It's a hot bed for tourists
Compounding the chaos are the numerous exits and entrances that commuters must navigate to enter or preferably leave the station.
[adunit mobile="RTK_wCZW"]
Even though it appears on our list of worst stations, on Google, it's got a surprising 4.5/5 stars.
It's close to theatre-land
This is mainly due to its convenient location, with one reviewer commenting: "Convenient location for Chinatown and theatres."
[adunit mobile="RTK_z9hm"]
7. Covent Garden
Unlike most other big Tube stations, there are no escalators for getting in or out of Covent Garden – only a choice between endless flights of stairs or four usually obscenely cramped lifts.
Magical number 7 is Covent Gardens
The hellish routine of taking the elevator in and out of Covent Garden has become so notorious among London commuters that there was recently a musical, called Lift, produced about the experience.
[adunit mobile="RTK_dVa8″]
However, back in 1929, there was a chance that Covent Garden would have never been included on this list.
The stairs don't look very inviting
It was one of the stations suggested for closure in connection with the extension of the Piccadilly line.
[adunit mobile="RTK_wCZW"]
The thought was that the elimination of less-busy stations in the central area would improve both reliability and journey times for long distance commuters.
It looks ok from the outside
But alas, this did not happen, and so the lift-ride remains one of the many free attractions that London has to offer.
[adunit mobile="RTK_z9hm"]
6. Stratford
Given to overcrowding, Stratford Tube station has also been criticised for its poor design, which forces different streams of passengers into one perplexing, cramped whole.
Stratford comes in at number 6
Built specifically to accommodate all those attending the 2012 Olympics, Stratford somehow isn't designed for masses of people or easy commuter flow.
[adunit mobile="RTK_dVa8″]
The station has been given to chaos, as in a 2015 incident where a commuter was trampled until unconscious.
Not to be confused with Stratford-Upon-Avon
It's not a surprise, as the most recent National Rail entry and exit figures show that it is the 6th busiest station in Britain.
[adunit mobile="RTK_wCZW"]
It is also the busiest station in London that is not a central London terminus.
It was the main hub for the Olympics
The busiest, according to the figures, is London Waterloo.
[adunit mobile="RTK_z9hm"]
5. Elephant & Castle
With much-needed upgrades discussed and delayed since at least 2003, the Elephant & Castle underground station has become a notoriously crummy stop-off.
Number 5 is Elephant and Castle
Confusing in terms of layout, Elephant & Castle has also been called a "rage inducing s***hole at the best of times" and "dangerous as f***, day or night" by Reddit users.
[adunit mobile="RTK_dVa8″]
A Redditor also made this claim: "I swear one of the two lifts has been out of order for at least a year."
Some think the name is misleading
One reviewer was particularly disappointed about the station's misleading name.
[adunit mobile="RTK_wCZW"]
He writes: "Didn't see a single elephant or a single castle here. What kind of weird Castle Zoo is this without a castle or a elephant?! #smh #libtard."
Look at its crumbling walls
Another review reads: "Easy-ish to navigate, but lifts aren't always working, can be mildly confusing if you're not au fait with London for which exit you need to take. But does provide easy access to National Rail links by the station."
[adunit mobile="RTK_z9hm"]
4. Liverpool Street
The problem with Liverpool Street underground can be summed up in one word: crime.
Getting close to the top spot now at 4
Eight more words: worst crime rate of any station in London.
[adunit mobile="RTK_dVa8″]
In 2015, there were 468 reported crimes at Liverpool Street underground, while limited wheelchair access to the station doesn't make it easy for disabled passengers to get across the city from there either.
Liverpool Street misses out on the top three
The reviews are about as sparkly as the toilets too.
[adunit mobile="RTK_wCZW"]
One person writes: "Always seems to be under refurbishment. Plenty of places to grab a bite to eat. You have to sometimes pay to use the loo. Poor reception near platforms 16 to 18. No Wi-Fi email, well at least near platforms 16 to 18! Very annoying."
It's not a top three you want to be part of
"Its an underground, it serves its purpose. Has minimal steps for the platform heading towards Aldgate however which is a bonus for some."
[adunit mobile="RTK_z9hm"]
3. Oxford Circus
Ranking consistently high in both crowding and crime, Oxford Circus also takes the bronze for Londoners who can't stand the sheer number of sightseers that pass through there every day, in their 'I heart LDN' tees and funny hats.
Taking the 3rd worst is Oxford Circus
There were 83 million entries and exits at Oxford Circus in 2016.
[adunit mobile="RTK_dVa8″]
This makes it one of the busiest stations in London, and the most overcrowded station of all, with entrances closed due to overcrowding more than 100 times a year.
It's one of the busiest stations
It's also the second-worst station for pickpockets, all of them drawn by the lure of tourist gold.
[adunit mobile="RTK_wCZW"]
One reviewer goes on to say: "Oh and if you're disabled then forget about using this station at peak time, especially if you have problems around Anxiety it will lead to you having a panic attack unless you're loaded on about 50 Mogadons."
But coming in at 2 is…
If you're wanting to avoid a broken toe on your commute, you're best to avoid this station because according to one reviewer: "Not built to deal with big crowds. Risk of injury high during peak times."
[adunit mobile="RTK_z9hm"]
2. King's Cross
As of 2018 the busiest underground station in London, with almost 100 million commuters through the door last year alone, King's Cross is also the very worst if you're looking to avoid having your stuff nicked.
That's right, it is the beloved Kings Cross
A 2016 report revealed that there were 215 reported incidents of pickpocketing at King's Cross in the year prior, making it the London thief's station of choice.
[adunit mobile="RTK_dVa8″]
That's if you can get into the station in the first place. This reviewer seems to pick bad times: "It's good on the rare occasion it's not flashing "Emergency, do not enter."'
You won't find the Hogwarts Express here
One person complains that it lacks the fundamental thing you want at a tube station: "Not enough trains!"
[adunit mobile="RTK_wCZW"]
Others complain "More ticket machines required" and "the staff present at the station…were so overwhelmed!", neither of which are good.
It's the gateway to The North
Another Google reviewer by the name of Wayne Cheung has observed that, despite recent renovations, "it's still a warren that's difficult to navigate with long distances between lines". He does add that "On the plus side there's disabled access to/from platforms", meaning there are equal opportunities for commuters who like being crushed.
[adunit mobile="RTK_z9hm"]
1. Bank
The second-worst Tube station in London for repeated closures due to overcrowding, Bank – which is linked with Monument Docklands Light Railway, making it two stations in one – has also been voted native Londoners' least-fave.
Bank takes the number one spot in the list of worst stations
Voted the most hated station by Londoners in a 2013 poll, Bank's byzantine mix of ten platforms and five Underground lines has caused headaches for commuters for years.
[adunit mobile="RTK_dVa8″]
Upgrades to the station have been repeatedly delayed, because why change what is already horribly broken?
Do you agree with our list?
It's so bad, that this reviewer wonders if a toddler could have done it better:
[adunit mobile="RTK_wCZW"]
"One of the worst stations! Who's in charge of it is completely incapable of handling the amount of people in it! I wonder if a three year old would do any better…"
Let us know if you think Bank is really that bad!
"They chose a good area to put bank station as it is actually near the Bank of England. Very confusing exits and hard to get out of. I'm still down here now – help."
[adunit mobile="RTK_z9hm"]