The 80s were a very different time, a million miles away from what the world is like today. It was a time of big hair, big sunglasses, in-your-face fashion, unique characters and some amazing gifts and gadgets! It didn't matter whether you were an 80s boy or girl, there was something amazing for you to enjoy!



[adunit mobile="RTK_dVa8″]
Today, though, we're going to look back at what it was like being a girl in the 1980s and at some of the things that we think girls who grew up in that era would love to see come back in to fashion again. Just so you are aware you won't be seeing anything that looks like this (thankfully, we don't need this)….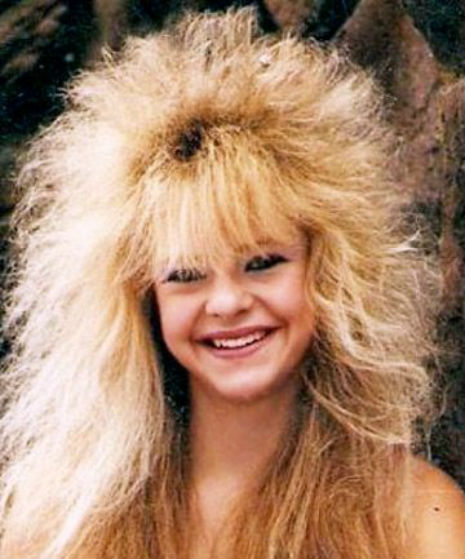 It also doesn't matter how much you protest, you also will not be seeing any of this in our list of things we think you want to return…
[adunit mobile="RTK_wCZW"]
What we are going to look back at are the things that 80s girls fell in love with and which are so full of nostalgic memories, we think they would love to have them back in a heartbeat! All this, because if there's one thing we always long for, it's to once again feel the joy and innocence of our youth.
Back in the 1980s we had no worries, no cares, and no responsibilities, so were instead able to spend our time enjoying some amazing activities, TV shows, sweets, toys, games and treats!
[adunit mobile="RTK_z9hm"]
So below we've selected a list of things that 80s girls would absolutely love to see again. How many do you remember? Which was your favourite? And what can you absolutely not believe that we haven't included? Are there even any of these that you still have today and have never dared to part with, and probably never will? Let's take a look…
1. Snugglebums
At the same time funny looking and cute, we know that many of you owned one of these when you were a kid. Be honest now, would you love to still have one of these to cuddle up to at night?
They had a very cute name and were a cute set of characters that 80s girls fell in love, Snugglebums came in a variety of designs and colours, all as cute as the next. Did you have one, or did you make it your mission to try and complete the set? How many Snugglebums did you have in your room and where are they now?
[adunit mobile="RTK_dVa8″]
2. Dairy Milk Chocolate Dispenser
This Chocolate Dispenser was absolute heaven, because for some reason having the Dairy Milk chocolate dispensed made it taste ten times better than if we'd simply been given it to eat! We don't know about you but we'd love to still have Dairy Milk available 24 hours a day!
[adunit mobile="RTK_wCZW"]
Not only did this taste great, but it could be handy as a little money box, and you could get your friends to use real coins to get a chocolate instead of one of the plastic ones that came with it, making this in to your very first business venture, too!
3. Wade Animal Figurines
These were really popular back during our childhood, and looking back now we can see why, as they are so lovely and adorable. Do any of you still have these displayed in your house?
[adunit mobile="RTK_z9hm"]
These things didn't cost a fortune, and yet the detail on them was excellent and they looked really nice, they were certainly something that you could be happy to have on display and not feel embarrassed about having on show when your friends came round!
4. Skipping Game With Elastic Around Feet
We can't pretend to understand this fully as it looked far too complicated to even attempt, a bit like that 'cat's cradle' game where you had elastic around your fingers. But wouldn't it be lovely to still be able to throw caution to the wind and have a go at games like this every now and again?
That said, we also know the reason that we don't just do this – it was bloody dangerous! And that was when we were kids and were young and spry, not the adults we now are, with sore joints, aches and pains and muscle aches at the very thought of doing something like this! Bring me a cuppa, I'm coming out in a cold sweat just thinking about this!
[adunit mobile="RTK_dVa8″]
5. Sweet Secrets
These tiny dolls, which transformed into jewelry and makeup, were the perfect little treasure to carry in your empty purse. These days we sadly need to have far more practical things in our handbags, which is a big shame.
This is one of those things that comes full circle, when we were kids and carried around things like this we felt extremely grown up and adult. Now, if we carry something like this, we feel embarrassed and like a big kid. Does anyone know the exact moment it changes from one to the other??
[adunit mobile="RTK_wCZW"]
6. Cereal Box Toys
You can't have forgotten the joy of opening a brand new cereal packet, when you rushed to beat your sibling to whatever toy it was that would come wedged on the inside. Sadly it's a thing of the past, but we'd absolutely love to see it come back!
[adunit mobile="RTK_z9hm"]
As if it wasn't bad enough that you don't get things like this anymore, the "health brigade" are trying to ban cartoon characters on sweet cereals! No more Tony the Tiger, no more Coco the Monkey! Don't let them do it!
7. Slush Puppie Drinks
Slush Puppie is still going strong apparently, but now there is much more competition. Back during our childhood there was only one slushy drinks machine available at our local newsagents. It had a dog on the front alongside a selection of different fruity flavours, and we loved trying them all out.
Slush Puppy was amazing and seemed to taste so much better when it was just sugary-fruitiness, none of these sweeteners and artificial colours definitely help the taste!! I am, of course, being a little cynical, but things just don't taste as good now as they did back then!
[adunit mobile="RTK_dVa8″]
8. Cassette Tape Storage Units
We couldn't store all our music on an SD card back in the 1980s. Instead we had to invest in one of these delightful storage units, and whilst streaming music may be alot easier, personally we loved the way things used to be.
Who else had two halves to their tape storage? One half for the tapes you bought properly at the shops, and the other half full of your own "mix tapes" from your own cassettes and those borrowed from friends? Everyone had a favourite mix tape – what was your favourite?
9. Smash Hits Magazine
For many of us who grew up in the 80s and early 90s, Smash Hits was an integral part of our youth. Who was your favourite cover star?
[adunit mobile="RTK_wCZW"]
Of course there were plenty of other mags in the era, but Smash Hits seemed to be the magazine of choice for the connoisseur. It had just the right mix of celeb gossip, reviews, music and celeb news and quizzes and competitions, plus of course posters of Bros, Spandau Ballet and Duran Duran to cover your bedroom walls with!
10. Fruit Salad Sweets
Surely one of the greatest sweets of the 80s, these were flavoursome and juicy. They had that flavour which meant that you simply couldn't have just one, you had to have at least five or six to get your sugar rush!
[adunit mobile="RTK_z9hm"]
Hopefully other people are as old as I am and can remember when they stopped using the 1/2 penny piece, but these sweets remained effectively the same by being two for a penny! Now that's value that you wouldn't get today! Even penny sweets aren't a penny anymore!
11. Fiendish Feet Yoghurts
Normally yoghurts weren't that exciting. But yoghurts within delightfully fiendish monsters that were able to stand on their own two feet? Now you're talking! They started off being sold in four flavours: Spooky Wooky (Banana), Fangs a Lot (Strawberry), Frank 'n' Stein (Raspberry), and Rattle 'n' Roll (Chocolate), and we'd love to have them in our fridge once again!
[adunit mobile="RTK_dVa8″]
The great thing with Fiendish Feet was that they were based on monsters that were instantly recognisable which meant that everyone could relate to them, and they were just a fun pudding – did anyone else wash and keep the pots after so they had the full set?
[adunit mobile="RTK_wCZW"]
12. Swatch Watches
Swatch watches were as funky as anything, coming as they did in a wide variety of colours and styles. They were bright and vibrant and designed very much with being noticed in mind!
Did you have a Swatch Watch and what design was it? Some were more understated, but they were few and far between. Who else compared their Swatches with their mates' and swapped occasionally to see what colours looked best for them?
[adunit mobile="RTK_z9hm"]
13. The Wuzzles
The Wuzzles lived on the island of Wuzz, and were a combination of many different animals including Elephants, Monkeys and Bears. There was a cartoon and a great selection of cuddly toys, and we don't know about you but we'd love to have one to snuggle up to right now!
Who was your favourite Wuzzle? Were you a fan of Bumble-Lion, the Bumble Bee / Lion cross-over, or were you all about Rhinokey, the combination of Rhinoscerous and Monkey. There were loads of other amazing and imaginative designs of Wuzzles, how many did you have?
14. Fancy Erasers
Bringing some colour into our English Literature classes, these wonderful rubbers were a joy. And by the way, we refuse to call them erasers. They were rubbers then and they're still rubbers now. Have you kept any of yours?
[adunit mobile="RTK_dVa8″]
And let's be honest here, how many of you had rubbers you refused to use because they looked too good and so you just kept them in pristine condition instead? And that smell! They smelled so good, the smell of a brand new, freshly-opened rubber, there was nothing like it!
15. Funny Feet Ice Lollies
This is perhaps the quintessential 80s ice lolly, because everyone remembers it, and everyone loved it. And there's good news, because did you know that you can still buy them to this day?
[adunit mobile="RTK_wCZW"]
These were very different to your normal ice lollies, because they were more like a frozen mousse than an ice-cream, so it wasn't just the fact that they tasted amazing, but the texture made it an all-round pleasurable eating experience! I'm going to have to go and get one, be right back….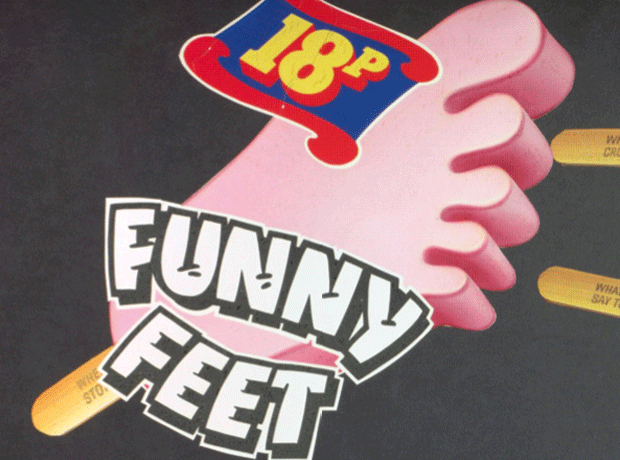 16. My Little Pony Lunch Boxes
During our childhood our lunch boxes came adorned with all manner of our favourite TV shows and films. Which one did you have? My Little Pony was one of the biggest franchises in the 80s and so these were certainly some of the most popular that people would choose.
[adunit mobile="RTK_z9hm"]
And then there was the song, "My Little Pony, Skinny and bony…." oh wait, that's the version I used to sing to really annoy and upset my big sister because she adored her My Little Pony collection!
17. Glo Worms
In the advert these lovely worms told us "I bring you sweet dreams, I help you sleep tight. We're all your good night friends!" These days many of us read books on a tablet or a Kindle, but personally we long for the day when we illuminated our night time reading with one of these gorgeous toys!
[adunit mobile="RTK_dVa8″]
The only problem I can recall with these was that the face was a bit too hard, and the fact that they had the batteries in made them a little bit too uncomfy to hug for too long which kind of spoiled the effect of them, but they still looked good and they were a genuine novelty to have!
[adunit mobile="RTK_wCZW"]
18. Candy Bracelet Sweets
A fake watch that you could eat, what wasn't to like? Fashion and food in one incredible creation, it's no wonder we all liked these. Wouldn't you just love to still have one on your wrist to nibble at during the day whenever you fancied?
And who got one of these and found their first childhood sweetheart they wanted to give a sweet bracelet to? Or were you actually the one who received it as a gift? Do you still remember who gave you it, and are you still in touch? Remind them of the time they gave you one of these!
[adunit mobile="RTK_z9hm"]
19. Fashion Wheel
There can't have been many girls growing up in the 80s who didn't want a Fashion Wheel. It set fire to our imaginations, making us believe that were were indeed a famous fashion designer.
Did you ever try and get some fabrics so you could actually make your creations in real life? How far did you let your imagination take you – did you have a cat walk in your room to do a mini fashion show? Were you just the designer or a super model as well?
20. Candy Cigarette Sticks
We remember there being many different versions of these, with some if not all coming with a collectible card inside. And don't claim you didn't pretend you were smoking a real cigarette because we know you did!
[adunit mobile="RTK_dVa8″]
We're not sure they would get away with calling them candy cigarettes now, so wait a few months and we're sure we'll be seeing candy vapes because they are better for your health! What next, candy diet drinks with no colouring and no taste, just in case we dare to enjoy them? Bring back the 80s!!
21. BBC Chronicles of Narnia
Here's a contentious one, there have been some big-budget movies released about the Chronicles of Narnia over recent years, The Lion, The Witch and The Wardrobe, Prince Caspian, Voyage of The Dawn Treader. But we think that, in spite of their budget they don't hold a candle to the charms of the BBC's versions in the 80s!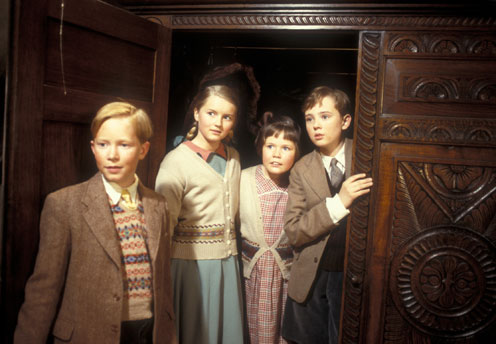 [adunit mobile="RTK_wCZW"]
They really tried to capture the feel of the films for these shows and gave a good budget considering the time it was made – Aslan cost as much to make as a Ferrari, which in those days was a very big deal! They don't use licence payer's money the same way now, and we think it's really sad!
What do you think? How many of these have brought back vivid memories of your times growing up in the 1980s? How many make you realise how fantastic it was?
[adunit mobile="RTK_z9hm"]
We haven't even started on the films of the decade, the TV shows and the fashions! There were so many wonderful and memorable entries in all of those amazing categories!
It was also a time when technology was moving on. We were getting home stereo systems that could be powered by batteries and carried around – the Ghetto Blaster was born! Then there was the Walkman, the ultimate gadget and accessory and the first time music was made truly portable!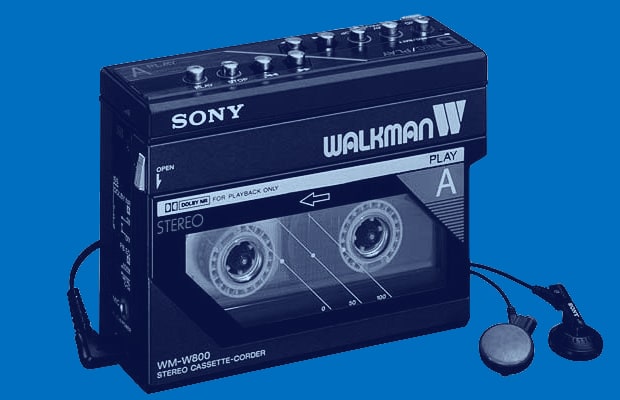 Video games were also on the move, with the NES and Master System proving to be massive hits in the wake of the Atari and Coleco Vision, and the Gameboy was making video games as portable as the music!
[adunit mobile="RTK_dVa8″]
We would love to hear all your thoughts and memories, and all the things that you still wish you had today, or that they would bring back, so please leave us a comment as always and give us your nostalgic reminiscences!
If you have enjoyed reading this post, please do spread some lovely, warm, nostalgic memories to your fellow 80s girls by sharing it with them!