There are plenty of actors and celebrities who it's well known are related. We all know, for example, that Kiefer Sutherland is Donald Sutherland's son, or that Michael Douglas' father was the late Kirk Douglas.
Still, there are loads of celeb relations out there that you may well not even be aware of. Let's take a look at some celebrity pairs that you may have been totally unaware were related.
Lily Allen and Alfie Allen
Lily Allen is famous for being a chart-topping singer and songwriter, especially in the early 2000s, where singles of hers like Smile could constantly be seen in the UK Top 40.
[rtk_adunit_top]
At the height of her fame, Lily Allen even had her own talk show on BBC Three, called Lily Allen and Friends.
Lily Allen's hard work was all her own, but she was inspired to enter the entertainment industry by her parents, the actor Keith Allen and film producer Alison Owen.
[rtk_adunit_middle]
With parents like that, it's not surprising that Lily's younger brother Alfie Allen also wanted to join in on the family business, and settled on acting as a profession.
While Lily was churning out pop hits, Alfie was acting in shows such as Game of Thrones, and appearing in films like the high-octane John Wick.
[rtk_adunit_bottom]
Lily even wrote a song dedicated to her little brother, appropriately named Alfie, that was released as a single in 2007.
Rip Torn and Sissy Spacek
Rip Torn is a famous actor who has been around for decades, starring in the Men in Black films alongside Will Smith and Tommy Lee Jones.
[rtk_adunit_top]
However, he is not the only talented Hollywood star in his family, since he is cousins with acting legend Sissy Spacek.
Spacek is perhaps most famous for her interpretation of Steven King's iconic character, Carrie.
[rtk_adunit_middle]
Spacek played the emotionally damaged, telekinetic prom queen in the 1976 iteration of the story, which has since become one of the best-loved horror adaptations.
Rip Torn sadly died in 2019, with his last project being the video game Shadow Stalkers, which he produced.
[rtk_adunit_bottom]
Spacek last acted in 2018, with a six-episode arc on the TV show Homecoming.
Stellan Skarsgard and Alexander Skarsgard
Alexander Skarsgard has been a recognisable face in the entertainment world since 2008, when he exploded onto screens as Eric Northman in True Blood.
[rtk_adunit_top]
He played the part until 2014, but then quickly transitioned to film, appearing in movies such as The Legend of Tarzan and Battleship.
Alexander Skarsgard's comfort with both comedic and dramatic roles is understandable given his parentage, as his father Stellan Skarsgard has had a similarly diverse film career.
[rtk_adunit_middle]
Stellan Skarsgard himself is best known for his portrayal of Bootstrap Bill Turner in the Pirates of the Caribbean series, as well as the hilarious Bill in Mamma Mia!
Acting really must run in the family, as Stellan has eight children, with four of them having turned to acting so far.
[rtk_adunit_bottom]
Alexander, Gustaf, Bill, and Valter Skarsgard all act, with Bill becoming recognisable after his terrifying portrayal of Pennywise the Dancing Clown in 2017's It.
Warren Beatty and Shirley MacLaine
Warren Beatty is an actor and filmmaker with a pretty formidable career, having been nominated for 15 Academy Awards for acting, directing and screenwriting in his lifetime.
[rtk_adunit_top]
As if that wasn't impressive enough, eight of the films he has produced have earned a total of 53 Academy Award nominations, and he has received the highest honour the Academy can give out, the Irving G. Thalberg Award.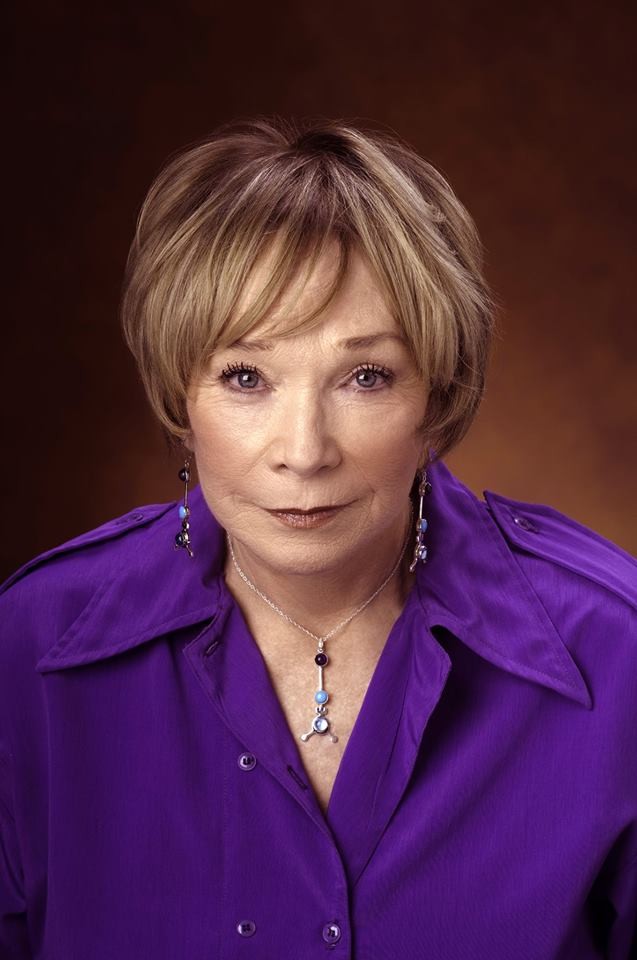 What you may not have known is that Beatty has an equally famous sister: Shirley MacLaine. MacLaine is a prolific stage and screen actress, as well as being a singer, dancer, author and activist.
[rtk_adunit_middle]
MacLaine got her start in the 1955 Hitchcock classic The Trouble with Harry, and has five Academy Award nominations of her own, as well as one win.
In addition to her acting career, MacLaine is also famous for her interest in UFOs, giving several interviews about her own alleged sightings and experiences.
[rtk_adunit_bottom]
MacLaine and Beatty haven't collaborated on screen, but do work together on fundraising efforts for various causes.
Liev Schreiber and Pablo Schreiber
The star of films such as Scream 2 and X-Men Origins: Wolverine, Liev Schreiber has made a name for himself over the years.
[rtk_adunit_top]
Most recently, he has been involved in mostly voice acting projects, such as the 2017 My Little Pony movie, Wes Anderson's Isle of Dogs, and 2018's Spider-Man: Into the Spider-Verse.
He is not the only actor in his family, as his half-brother, Pablo Schreiber, has also carved out a place for himself in the industry.
[rtk_adunit_middle]
Pablo has become well-known for his roles in Orange Is the New Black and American Gods, and was most recently cast in the up and coming live-action Halo series.
Pablo's unconventional upbringing may be partially responsible for his desire to go into acting, as he was raised in an off-the-grid hippie commune in British Columbia.
[rtk_adunit_bottom]
However, both Pablo and Leiv share the father Tell Carroll Schreiber, who also worked as an actor, perhaps explaining both their desires to go into the industry themselves.
Steven Spielberg and Jessica Capshaw
Jessica Capshaw is an actress who became famous for starring in more than 200 episodes of Grey's Anatomy as Dr. Arizona Robbins.
[rtk_adunit_top]
She made headlines for being one of the first LGBT+ characters to appear on the show, and was voted a fan favourite on several different occasions.
However, Capshaw retired to raise a family shortly after ending her run on the show, unlike her step-father Steven Spielberg, who is still active in the entertainment industry today.
[rtk_adunit_middle]
Spielberg is one of the most famous directors of all time, and is considered to be one of the founding members of the New Hollywood era.
Spielberg's filmography includes seminal classics like Jaws, Close Encounters of the Third Kind, Raiders of the Lost Ark and E.T. the Extra-Terrestrial.
[rtk_adunit_bottom]
Most recently, it was announced that he would be directing a live-action adaptation of the Blackhawk comics.
Francis Ford Coppola and Nicolas Cage
Nicolas Cage is an actor well known for a string of hits in the 90s, including Con Air and The Rock.
[rtk_adunit_top]
Most recently, he voiced the character of Spider-Man Noir in Spider-Man: Into the Spider-Verse, and starred in the experimental horror movie Color Out of Space.
Cage has never had to struggle for roles, but even if all his work was to suddenly dry up, he'd probably find another acting gig pretty quickly.
[rtk_adunit_middle]
That's because his uncle is Francis Ford Coppola, the legendary director of Apocalypse Now and the iconic Godfather trilogy.
Another of Coppola's nephews, Jason Schwartzman, is also a successful actor, while his daughter and granddaughter, Sophia and Gia Coppola, are both directors in their own right.
[rtk_adunit_bottom]
As for Francis Ford Coppola himself, since 2010 he has worked on running his own winery, releasing both his own brand of wines and a wider family wine.
John Cusack and Joan Cusack
John Cusack is a versatile actor who has been active in the entertainment world since he dropped out of New York University in 1984.
[rtk_adunit_top]
He has starred in everything from Stand by Me and Sixteen Candles to Hot Tub Time Machine, and most recently starred in the movie Distorted in 2019.
Given that his father is filmmaker Dick Cusack, most famous for his Emmy-winning documentary The Committee, it makes sense that both John Cusack and his sister Joan gravitated to acting themselves.
[rtk_adunit_middle]
Joan's career is just as eclectic, but she is perhaps most known for her long-running work as a cast member on Saturday Night Live, and on the TV show Shameless.
Joan Cusack is also usually associated with her zany and iconic one-off characters, such as Debbie Jellinsky in Addams Family Values and Mrs Mullins in School of Rock.
[rtk_adunit_bottom]
Another of Joan and John's siblings, Ann Cusack, has also done some limited acting work, appearing in both A League of Their Own and Multiplicity.
Emilio Estevez and Martin Sheen
Martin Sheen is a prolific Hollywood actor, best known for his roles in 1973's Badlands and 1979's Apocolypse Now, as well as his run on the television show The West Wing.
[rtk_adunit_top]
He has more recently appeared on the Netflix original show Grace and Frankie, which has been running from 2015.
Martin Sheen has four children, three sons and a daughter, and all of whom have taken up the acting reigns in his wake.
[rtk_adunit_middle]
Most infamous is probably Charlie Sheen, but Emilio Estevez also quickly shot to fame in the industry.
Estevez rose to fame as a member of the Brat Pack in the 1980s, starring in movies such as The Breakfast Club, St. Elmo's Fire and The Outsiders.
[rtk_adunit_bottom]
He later went on to star in projects such as The Mighty Ducks and Arthur and the Invisibles. Estevez now directs.
Ron Howard and Bryce Dallas Howard
Ron Howard has been in Hollywood his whole life. He started as a child actor, appearing in The Twilight Zone and The Andy Griffith Show.
[rtk_adunit_top]
In his later life, he became known for playing Richie Cunningham in Happy Days, and later for directing hit films including Willow, Apollo 13 and Solo: A Star Wars Story.
Howard's daughter Bryce also caught the showbiz bug early, deciding to pursue an acting degree at university, but dropping out to appear on Broadway.
[rtk_adunit_middle]
She was soon noticed by director M. Night Shyamalan, who asked her to star in his psychological thriller The Village.
The role in The Village proved to be Bryce Dallas Howard's breakout appearance and allowed her to star in bigger franchise movies, such as Jurassic World, Pete's Dragon and Rocketman.
[rtk_adunit_bottom]
Bryce has also followed in her father's footsteps by trying her hand at directing, specifically an episode of Disney+'s The Mandalorian.
Angelina Jolie and Jon Voight
Angelina Jolie has had a prolific career spanning several decades, during which she has portrayed some of the most recognisable characters in media.
[rtk_adunit_top]
As well as bringing the video game character Lara Croft to life, Jolie continued her action star streak with the action-comedy Mr and Mrs Smith, before embodying the terrifying but sympathetic Disney villain Maleficent.
Jolie's love of acting makes sense given that her father is the Academy Award-winning actor Jon Voight, who made a name for himself with gritty performances in films like Midnight Cowboy and Deliverance.
[rtk_adunit_middle]
Voight very literally passed the torch to Jolie, given that her first film appearance was alongside her father in Lookin' to Get Out when she was just seven-years-old.
Jolie's older brother James Haven also tried his hand at acting for a while, appearing in many films his sister starred in, such as Hell's Kitchen, Original Sin and The Game.
[rtk_adunit_bottom]
Haven later switched industries though, eventually pivoting to activism, documentary filmmaking and festival management.
Jonah Hill and Beanie Feldstein
Jonah Hill has been a mainstay of the comedy world for the past decade-and-a-half, and is said to be the actor to have cursed the most in his movies.
[rtk_adunit_top]
Between Superbad, Get Him to the Greek and The Wolf of Wall Street, Hill quickly proved he could carry the comedy of a movie while walking the line between annoying and likeable.
Hill's comedy chops must have rubbed off on his younger sister Beanie Feldstein, who exploded onto the acting scene in 2016.
[rtk_adunit_middle]
Since then, Feldstein has starred in Neighbors 2: Sorority Rising, Lady Bird, and Booksmart in quick succession, proving she could walk the same funny but loveable line that her big brother did.
The two seem to be ultra-close, constantly hanging out at premieres together and making sure to snap funny pictures.
[rtk_adunit_bottom]
Hill also got a tattoo of his sister's name in 2018, to celebrate her Broadway debut in a production of Hello, Dolly.
Quincy Jones and Rashida Jones
Quincy Jones is a legendary singer, songwriter, multi-instrumentalist and producer. In addition to producing albums for Michael Jackson and being inducted into the Rock and Roll Hall of Fame, he has also scored multiple movies, including The Italian Job and The Color Purple.
[rtk_adunit_top]
He even appeared in person in Fantasia 2000, acting as the composer in the Rhapsody In Blue segment.
Given Quincy's close connections to Hollywood, it makes sense that his daughter would be just as enchanted with the entertainment world, even if she took a slightly different path from her father.
[rtk_adunit_middle]
Rashida Jones is probably best known for her long-running stints on both The Office and Parks and Recreation, but she has also starred in plenty of films, such as I Love You Man and The Muppets.
She also has experience in other areas, having directed the documentary Hot Girls Wanted and co-written Toy Story 4.
[rtk_adunit_bottom]
Rashida even recently found a way to honour her father directly, writing and directing the documentary Quincy, which explored his life and legacy.
Melanie Griffith and Dakota Johnson
Melanie Griffith was quite literally born to show business, given that her mother is Tippi Hedren, the actress who famously starred in Alfred Hitchcock's The Birds.
[rtk_adunit_top]
Griffith starred in movies such as Working Girl and Body Double, before going on to have three children, one of whom went on to follow in the acting tradition.
That makes Melanie Griffith's daughter Dakota Johnson a third-generation legacy actor, since both her mother and grandmother are legends in their own right.
[rtk_adunit_middle]
Johnson's own film career began when she was just ten-years-old, when she appeared in the dark comedy movie Crazy in Alabama, which starred her mother.
Johnson later went on to star in the Fifty Shades of Grey series as Anastasia Steele, which proved to be her big break.
[rtk_adunit_bottom]
This allowed her to go on and star in more unusual projects, such as the horror remake Suspiria and the comedy-drama The Peanut Butter Falcon.
Phil Collins and Lily Collins
Quincy Jones is not the only musical legend whose daughter grew up to be a popular actress. Phil Collins is a famous musician with hits such as In the Air Tonight and Against All Odds.
[rtk_adunit_top]
What people may not know about Phil Collins is that he actually went to drama school, and appeared in many movies as a child actor before discovering that his real passion was music.
Therefore, it's no surprise that his daughter Lily Collins decided to become an actress, in addition to a model and writer.
[rtk_adunit_middle]
Lily Collins first appeared on screen when she was just two-years-old, and acting in the BBC series Growing Pains. After studying journalism at college, and writing for publications such as Teen Vogue and The Los Angeles Times, she shifted focus to acting full time.
Since then, Lily has starred in several YA franchises, playing Snow White in Mirror, Mirror and Clary Fray in The Mortal Instruments: City of Bones.
[rtk_adunit_bottom]
Lily has both a half-brother and half-sister who share Phil Collins as a father, and both of whom have found careers as actors and musicians in the entertainment world.
Whitney Houston and Dionne Warwick
Everybody knows Whitney Houston. She was a legendary singer and songwriter, cited as the most awarded female artist of all time by the Guinness World Records, as well as being one of the best-selling recording artists of all time.
[rtk_adunit_top]
From I Will Always Love You to Saving All My Love For You, Houston's hits are still some of the best examples of great pop music today, but many might not know where she originally got her love for music from.
Houston's mother Cissy was a famous gospel singer, who first sparked Whitney's love for music and willingness to explore her voice.
[rtk_adunit_middle]
However, Whitney Houston's whole family is musical, as evidenced by the fact that her first cousin is another musical legend: Dionne Warwick.
Warwick is also one of the most charted female artists of all time, and is still touring today.
[rtk_adunit_bottom]
In addition to her music career, Warwick has also spent time as a United Nations Global Ambassador for the Food and Agriculture Organisation, as well as being appointed as a United States Ambassador of Health.
Barbra Streisand and Josh Brolin
Barbra Streisand is one of the most prolific actresses and Broadway performers, with a career spanning six decades and taking in countless awards.
[rtk_adunit_top]
Streisand has two Academy Awards, ten Grammy Awards, five Emmy Awards and a Tony Award, making her a member of the exclusive club of E.G.O.T winners.
What you may not know is that Streisand is actually the step-mother of actor Josh Brolin, given that she married his father James Brolin, who is also a prolific actor and director.
[rtk_adunit_middle]
Josh Brolin has seen a new iteration of his fame thanks to his time as Thanos, the main antagonist in the Marvel cinematic universe.
However, Josh also appeared in the 80s classic The Goonies, as well as No Country for Old Men, Milk and Men in Black 3.
[rtk_adunit_bottom]
Brolin's time as Thanos also coincided with his time as the time-travelling Cable in Deadpool 2, making him unique in that he played two major comic book characters from different universes in the same year.
Emily Blunt and Stanley Tucci

Emily Blunt is one of the most versatile actresses of the day, her comedy chops proven in The Devil Wears Prada, her musical ability affirmed by Into the Woods, her action mettle displayed in Edge of Tomorrow and her horror and suspense abilities cemented in both The Quiet Place and The Girl on the Train.
[rtk_adunit_top]
Blunt also proved she could tackle one of the most beloved characters of all time when she brought Mary Poppins back to life in Mary Poppins Returns.
However, what's less well known is that Blunt is actually related to one of her The Devil Wears Prada co-stars, even if it's only by marriage.
[rtk_adunit_middle]
In 2012, Stanley Tucci married Emily Blunt's older sister, the accomplished literary agent Felicity Blunt, making Emily Blunt his sister in law.
Tucci is also a legendary actor in his own right, having begun acting at a young age in John Huston's Prizzi's Honor.
[rtk_adunit_bottom]
He also has a penchant for collaborating with the Devil from The Devil Wear's Prada herself, Meryl Streep, having also done so in Julie & Julia.
Jamie Lee Curtis and Janet Leigh
Jamie Lee Curtis is one of the horror genre's most established scream queens, and has been ever since she starred in John Carpenter's 1978 horror movie Halloween.
[rtk_adunit_top]
Since then, Curtis has appeared in everything from cult comedies like A Fish Called Wanda, to family films like Freaky Friday and Beverly Hills Chihuahua, before returning to play Laurie Strode in the 2018 Halloween sequel, also called Halloween.
Curtis' horror roots are inarguable, given that her mother is the old Hollywood legend Janet Leigh, who starred in several classic movies such as Little Women and Angels in the Outfield.
[rtk_adunit_middle]
However, Leigh is most famous for her starring role in Alfred Hitchcock's Psycho, making her one of the first scream queens in history.
Both mother and daughter went on to star in two horror movies together, John Carpenter's The Fog and Halloween H20: 20 Years Later.
[rtk_adunit_bottom]
In Halloween H20, Leigh even gets her own signature music in addition to the iconic Halloween theme, which references and pays homage to the famous Pyscho music.
Julia Roberts and Emma Roberts
Julia Robers has become one of the most recognisable actresses in the industry, with four Academy Award nominations, three Golden Globes and eight more Golden Globe nominations.
[rtk_adunit_top]
She shot to new levels of fame after starring in Pretty Woman, and went on to secure her reputation as a bankable star after a string of highly successful movies, including Notting Hill, in 1999.
Similarly, Julia's niece Emma Roberts also made a name for herself by going on to star in several successful movies, from Nancy Drew to Wild Child.
[rtk_adunit_middle]
However, Emma soon pivoted away from teenager chick flicks and more family-oriented projects, using shows like American Horror Story and Scream Queens to establish herself as a new horror icon.
Unlike Julia Roberts, Emma Roberts got her start as a pop star, releasing an album that was designed to tie into her first TV show, Unfabulous.
[rtk_adunit_end]
Still, the two bear a striking resemblance to each other, both because of their physical appearances and their commitment to being bankable stars.