Hanging posters on your bedroom wall of the hottest celebs was (and still is!) a rite of passage for teenagers of both sexes during the 80s and 90s.



However, it's the ladies who'll probably be most interested in this list, which contains some of our favourite heart-throbs from the two decades before the year 2000.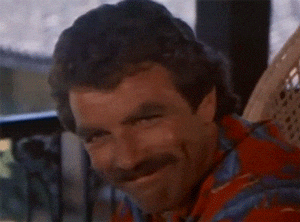 [adinserter block="10″]
Remember how much you were in love with Luke Perry? What about older man Tom Selleck? Scroll down the list to see if your favourite leading man made the cut!
1. Harrison Ford
[adinserter block="10″]
Who didn't fancy Harrison Ford back in the day? In Star Wars he played the confident and cocky intergalactic smuggler Han Solo, whilst in Indiana Jones he starred as the title character and somehow managed to make professors of archaeology sexy again.
[adinserter block="11″]
Harrison has aged like a fine wine, and on top of that he's recently been revisiting some of the films that made him an 80s heart-throb. Last year he reprised his role as Rick Deckard in Blade Runner 2049 and before that he played Han Solo once again in Star Wars: The Force Awakens (2015).
2. Joseph Gordon-Levitt
[adinserter block="12″]
Young people of today will probably know Joseph Gordon-Levitt for his roles in Inception (2010) and 500 Days of Summer (2009), but 90s kids will remember him best in rom-com 10 Things I Hate About You (1999) and as one of the stars of 3rd Rock From The Sun.
[adinserter block="10″]
Recently Joseph has been keeping on top of his acting work with roles in the latest Star Wars film and Snowden (2016), and he's also filming a German-American action thriller called 7500. Still looking good after all these years, Joseph!
3. Josh Brolin
[adinserter block="11″]
Josh Brolin's big acting break was in 80s favourite The Goonies (1985), in which he played Mikey's older brother Brand Walsh. Since then the handsome star has had a long and successful acting career.
However, his life off the camera hasn't been so smooth and in recent years he's acquired a reputation as a bit of a bad boy.
In 2008 he was arrested for brawling and public disorder, then in 2013 he was arrested for public intoxication.
[adinserter block="12″]
Brolin has managed to turn himself around though and the 50 year old actor recently starred in a spate of superhero films including Avengers: Infinity War (2018) and Deadpool 2 (2018).
4. Anthony Michael Hall
[adinserter block="10″]
Anthony Michael Hall starred in some of the most successful films of the 80s, including the John Hughes-directed movies Sixteen Candles (1984) and The Breakfast Club (1985). Teen girls everywhere fell in love with the heart-throb, and Hall shot to stardom along with his fellow 'Brat Pack' members.
[adinserter block="11″]
Since that time, Hall has continued to act in TV and film but recently landed in trouble when he was charged with assault in 2016. Another bad boy on our list of heart-throbs!
5. Christian Slater
[adinserter block="12″]
Christian Slater shot to 80s stardom when he played the brooding and intense J.D. in cult classic Heathers (1989). He continued to act throughout the 90s and played the leading role in True Romance (1993) which was written by Quentin Tarantino.
[adinserter block="10"]
Unfortunately, his heart-throb status soon brought the pressures of fame off-screen and Slater has previously suffered with drink and drug addiction, as well as convictions for assault (against his ex-girlfriend and a police officer). We hope he's managing to keep the demons at bay today.
6. Matt Dillon
[adinserter block="11″]
Matt Dillon has starred in some blockbusters over the course of his career, but we'll always love him for his role as teenage hoodlum Rusty James in Rumblefish (1983).
[adinserter block="12″]
He spends most of the film showing off his biceps in various white and black vests…we're really not complaining.
7. Joshua Jackson
[adinserter block="10″]
Even if you didn't watch Dawson's Creek on TV, you definitely knew what the leading men looked like! Joshua Jackson played Pacey Witter for five years and during that time he became a pin-up for millions of teenage girls around the world.
[adinserter block="11″]
Since then he's had over 30 film roles and recently broke into theatre work. We think Joshua has barely aged a day since his starring role in Dawson's Creek …which can only be a good thing!
8. Luke Perry
[adinserter block="12″]
We couldn't put together a list of 80s and 90s heart-throbs without including Luke Perry! Perry starred in Beverly Hills 90210 as Dylan McKay, a role that quickly turned him into a teen idol.
[adinserter block="10″]
Perry became so popular amongst female fans that he has since struggled to cast off the character of McKay, but he has continued to act in Hollywood and has also become an advocate for colon cancer testing.
9. Matthew Fox
[adinserter block="11″]
Before Fox was making recent generations swoon in the hit show Lost, he played Charlie in Party of Five. Charlie was a womanising manual labourer who struggled with the responsibility of raising the rest of his siblings – a character that female viewers around the world arguably just wanted to put their arm round and look after!
[adinserter block="12″]
After his role on Lost Fox's career has struggled, which hasn't been helped by his DUI arrest and sexual assault claims.
10. Kevin Sorbo
[adinserter block="10″]
90s kids will definitely remember everybody's favourite Channel 5 fodder Hercules: The Legendary Journeys which starred Kevin Sorbo as a tanned and muscly rendering of the mythical hero.
His career has spanned several decades and Sorbo has moved into video game voiceover work as well as directing and producing various programmes.
[adinserter block="11″]
11. Ethan Hawke
[adinserter block="12″]
Handsome actor Ethan Hawke made his acting breakthrough with a much-loved performance in Dead Poets Society (1989) before going on to star in popular 90s films including Reality Bites (1994) and Before Sunrise (1995).
Hawke has been nominated for four Oscars and a Tony award for his stage work. He is still acting today but with his straggly beard and thick glasses, he looks a lot different from his younger days!
[adinserter block="10″]
12. Sean Astin
[adinserter block="11″]
Sean Astin will probably be familiar to younger audiences as Samwise Gamgee in The Lord of The Rings or even Bob Newby in the second season of Stranger Things. But did you know that he was a teen heart throb in the 1980s and 90s?
[adinserter block="12″]
He starred in The Goonies at age 13 before earning roles in Toy Soldiers (1991) and Rudy (1993) where female fans noted his fresh-faced college boy looks.
13. James Van Der Beek
[adinserter block="10″]
The second Dawson's Creek alum on our list is none other than 90s favourite James Van Der Beek. Appearing on the bedroom walls of teenage girls for years, James played the lead role of Dawson Leary in the hit drama and since then has frequently appeared on TV and in films.
[adinserter block="11″]
At age 41, we don't think Van Der Beek is looking too shabby at all.
14. Scott Baio
Scott Baio was an icon of 70s and 80s television – his role as Chachi Arcola on the sitcom Happy Days earned him his own spin off in Joanie Loves Chachi.
[adinserter block="12″]
It helped that he had legions of female fans who loved watching him on the small screen!
[adinserter block="10″]
Since then Baio has continued to act, but recently made headlines with sexual assault allegations made by his former Charles in Charge co-star Nicole Eggert.
15. Tom Selleck
[adinserter block="11″]
Tom Selleck's hairy chest and 80s tash made him an instant hit among the ladies. In a career spanning several decades, Selleck has starred in Magnum P.I. and Blue Bloods as well as appearing in popular films such as Three Men and a Baby.
[adinserter block="12″]
He also had a recurring role as Monica's sexy older boyfriend Richard in Friends. Like a fine wine, Tom has only aged over time – not bad for 73 years old!
16. Mark-Paul Gosselaar
Who can forget this dreamboat? As Zack Morris in cherished high school sitcom Saved By the Bell, in which he starred alongside the troubled Dustin 'Screech' Diamond, Mark-Paul Gosselaar was for some years TV teen heartthrob no. 1.
[adinserter block="10″]
Now 44, Gosselaar has in recent years undergone a career revival following a fallow period. Since 2010 he has been the star of two new TV shows, the dramas Franklin & Bash and Pitch. Look past the beard, and you can still see the eyes sparkle.
[adinserter block="11″]
17. Christian Bale
[adinserter block="12″]
Who would have though that the guy from Newsies and Little Women would one day grow up to be Batman? Not us! From the 90s to the 00s, Christian Bale went from lean street kid to billionaire beefcake.
Now 44, Bale is still a hunk depending on what film you're watching. He's now known for losing and gaining masses of weight for a role, and is currently slimming down from playing Dick Cheney in Adam McKay's Cheney biopic, Backseat.
[adinserter block="10″]
18. Skeet Ulrich
[adinserter block="11″]
Wherever did Skeet Ulrich go for two decades? Maybe he grew tired of the movie business. Maybe there was only room for one Johnny Depp in this world. But for a brief period, Ulrich was a hot 90s property.
[adinserter block="12″]
Ulrich's biggest hit came in 1996, with Scream, and he entered a wilderness period, but he can now be seen in a featured role again in The CW's Riverdale.
19. Emilio Estevez
[adinserter block="10″]
One of the biggest stars in the world in the 80s, and one on whom millions of fans had a crush, Emilio Estevez subsequently left behind the silver screen in the 90s to turn his hand to writing and directing his own movies.
[adinserter block="11″]
Today, Estevez shies away from publicity. He's now 56, with two adult children, and has only taken eight acting roles this century. He's still doing way better than brother Charlie Sheen.
20. Rob Lowe
You know the story.
[adinserter block="12″]
Back in the 80s, a sex scandal almost derailed Rob Lowe's career, after he'd already established himself as a big star in the likes of The Outsiders and St Elmo's Fire. It would take a couple of decades before he would ride so high again.
These days, Lowe's doing better than ever. He's now a regular in comedy on the big and small screens and, having successfully turned off his own ageing gene, Lowe looks as good if not better now than he did in his Brat Pack heyday.
[adinserter block="10″]