20 Celebrities You Had No Idea Were Related
There are plenty of families in Hollywood that everybody knows about – legendary actor Tony Curtis is the father of Jamie Lee, whilst Donald Sutherland and Kiefer are a well-known father-son duo. But there are lots of celebs out there whose family ties have been kept firmly under the radar.
In the article below we've brought you 20 celebrities that you had no idea were related. Scroll down below to find out which Grey's Anatomy actress is the stepdaughter of Steven Spielberg, plus we reveal Nicolas Cage's very surprising actor cousins.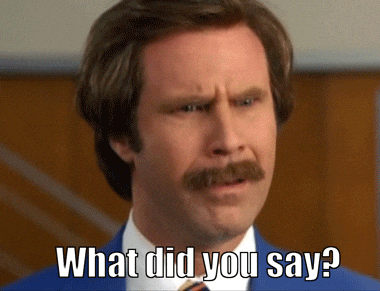 Enjoy!
10. Lily Allen & Alfie Allen
Did you know that these two were related?! The British singer and the actor who plays Theon Greyjoy in Game of Thrones are actually brother and sister.
In fact, Alfie is the subject of Lily's less-than-complimentary song 'Alfie' – yep that's right, Lily's younger brother used to spend all of his time smoking weed and playing video games until he landed a gig on Game of Thrones.
Alfie got his own back on big sister Lily though, declaring that she was an extremely lazy pregnant woman before adding "Mind you, you have to look after Lily even if she isn't pregnant."
Yikes! Luckily it's just friendly sibling banter between these two stars of the music and acting worlds.
9. Nicolas Cage & Sofia Coppola
Did you know that Nic Cage's real name is actually Nicolas Kim Coppola? Which might help explain why he's related to director Sofia and her father Francis Ford (who famously directed The Godfather).
Nicolas is Francis' nephew which makes him Sofia's cousin. The pair have been spotted hanging out at various celeb parties over the years, including the time Sofia won a Golden Globe.
They're clearly a close-knit family and support one another all the time. We just had no idea that they were related!
8. Melissa McCarthy & Jenny McCarthy
Melissa McCarthy's career has gone from strength to strength in recent years. She used to be Sookie in Gilmore Girls, but now she's become a successful actress in her own right, starring in hits such as Bridesmaids.
But did you know she got a helping hand into the world of acting from her cousin Jenny?! Playboy Playmate Jenny once starred in a short-lived sitcom and managed to get her older cousin a guest star appearance on the series.
The pair have both been successful in the world of show business, and have clearly stuck by one another. Jenny publicly defended her cousin Melissa after a film critic labelled her a 'female hippo'.
7. Halle Berry & Sarah Palin
Yep, that's right – Halle Berry and Sarah Palin are really related to one another! It's not quite clear what the connection is, but the Bond girl once told Extra that she was distantly related to Palin.
Berry explained "You wanna know who I'm related to? Sarah Palin… in some twisted way… somebody sent me this information that she was my distant something or other. "
Is blood really thicker than water in this case? We can't imagine they'll be meeting up for a family BBQ any time soon.
6. Gavin Rossdale & Daisy Lowe
Gavin Rossdale is the ex-frontman of Bush and was married to singer Gwen Stefani for several years. But did you know that he's British model Daisy Lowe's dad?!
The pair haven't always had a smooth relationship – in 2004, a paternity test revealed that Gavin was Daisy's dad but he refused to have anything to do with her and cut off all contact.
It was widely reported at the time that his ex-wife Gwen had struggled to come to terms with the news. However, a few years later Gavin was picture in London visiting his daughter, and it looks as though the pair now have a good relationship.
5. Snoop Dogg & Ray J
Snoop Doggy Dogg actually has some fellow family members within the rap world.
Snoop is actually Ray J's cousin (Ray J is best known for starring in Kim Kardashian's infamous sex tape).
It looks as though the family bond runs strong between the two rappers, because they've been pictured out and about together several times.
Who knew?!
4. Steven Spielberg & Jessica Capshaw
Legendary director Steven Spielberg is actually related to Grey's Anatomy star Jessica Capshaw, who plays Dr. Arizona Robbins on the drama.
Spielberg became Capshaw's step-father when he married her mother Kate back in 1991.
Since then they've supported each other at various events and Capshaw refers to Spielberg as 'dad'. Aww! They also enjoy holidaying with the rest of the family in the Hamptons.
That's one famous family get together!
3. Nicolas Cage & Jason Schwartzman
Nic Cage is back on our list with another surprise cousin.
This time it's Jason Schwartzman, star of Rushmore and The Darjeeling Limited amongst many other films.
Jason's mum is Talia Shire, who starred in her brother's movie series The Godfather, making Jason and Nic cousins.
2. Jason Sudeikis & George Wendt
SNL funny man and star of Horrible Bosses is closely related to another comedian – George Wendt of Cheers fame.
George is Jason's uncle, and the pair are related through Jason's mother.
The two have remained close despite being thrust into the world of fame, and can often be seen eating out together in Hollywood. Nice!
1. Dakota Fanning & Kate Middleton
No we're not joking – Dakota Fanning is distantly related to the Duchess of Cambridge!
She is the 22nd great-granddaughter of England's King Edward III (who ruled from 1330 to 1376) and it turns out that Kate's mother Carole Goldsmith is also a granddaughter of King Edward III.
This links the actress and the future Queen of England as relatives. Wow!
Did you know about all of these celeb couples? Let us know in the comments section below!