It's no secret that Hollywood is full of divas. But there are some actors and actresses out there who are so difficult to work with that nobody wants anything to do with them.



[playbuzz-branded]
From physical violence on set to allegations of stalking and harassment, some actors have done themselves absolutely no favours with their behaviour. And it gets to a point when Hollywood directors and producers simply decide that enough is enough.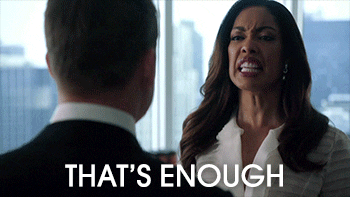 In the article below, we've brought you 15 notoriously difficult actors that nobody seems to want to work with anymore.
[adunit mobile="RTK_dVa8″]
Find out which budding actress left a severed voodoo doll on her co-stars porch, plus we reveal which actor slapped one of his co-stars without warning.
Enjoy!
15. Lindsay Lohan
This one might not come as too much of a surprise to most people – Lohan's struggle with addiction and her diva attitude have been documented in the press for years. But for a time it looked as though Lohan was going to be the next big star of her generation. She had starred in the hit films The Parent Trap, Mean Girls and Freaky Friday – Lohan looked as though she was set to take Hollywood by storm. But her notoriously difficult attitude on-set left her acting dreams in tatters.
Her troubles with the law and increasingly erratic behaviour led executives to start insisting on special clauses in her contract that would ensure a) the actress turned up to filming and b) she wouldn't violate her parole.
[adunit mobile="RTK_wCZW"]
Lohan's career began to nose-dive and she caused mayhem on the set of The Canyons (2013). The actress would break down in tears one minute before locking herself in her trailer for hours at a time. Sometimes Lohan would jump in a car and leave the set despite having several more scenes to film.
Since then her promising career has faded away completely and directors haven't bothered hiring her for future projects. Lohan recently starred in a biopic of Elizabeth Taylor (see image above) but apart from that there's not much else on the horizon.
14. Val Kilmer
The Batman actor has long had a reputation in Hollywood as a bit of an oddball. He once burned a crew member with a cigarette on the set of The Island of Dr Moreau and has a creepy obsession with Cate Blanchett.
[adunit mobile="RTK_z9hm"]
But his notoriously difficult reputation as an actor has earned him the nickname 'Psycho Kilmer'. After the cigarette-burning incident, Moreau director John Frankenheimer stated: "There are two things I will never ever do in my whole life: I will never climb Mt. Everest, and I will never work with Val Kilmer ever again."
Batman Forever director Joel Schumacher also described Kilmer as "childish and impossible". So what does the actor typically get up to on set? As well as abusing crew members, Kilmer often puts in a long list of unusual demands and has a habit of asking ridiculously in-depth questions about his roles.
[adunit mobile="RTK_dVa8″]
It's even been alleged that the actor likes to play mind games with his directors, to the point where Frankenheimer kicked the actor off set as soon as the final scene had been shot.
Funnily enough, it looks as though Kilmer's bad attitude started at a very young age. Apparently a 12-year-old Val Kilmer was shooting a commercial for a hamburger product and refused to eat the hamburger because he didn't support the product. Wow! He definitely sounds like a hard man to get along with on set.
13. Shia LaBeouf
Speaking of oddballs, Shia LaBeouf is another actor who has had some very bizarre twists and turns in his career. He started off as a child actor and earned a lead role in the hit Disney series Even Stevens before making the transition to Hollywood star by appearing in the first three Transformers films.
[adunit mobile="RTK_wCZW"]
So what exactly went wrong for LaBeouf?
LaBeouf has become somewhat of a challenge to his co-stars and directors, to say the least. He likes to follow a stringent form of method acting which has seen him dropping acid and sending videos of himself on drugs to his fellow actors on-set. The day after he won the role of a WWII soldier in Fury, LaBeouf admitted that he joined the U.S. National Guard. The actor stated: "I spent a month living on a forward operating base.
[adunit mobile="RTK_z9hm"]
Then I linked up with my cast and went to Fort Irwin. I pulled my tooth out, knifed my face up, and spent days watching horses die. I didn't bathe for four months."
Unsurprisingly, these kinds of antics have ruffled more than a few feathers. LaBeouf physically fought with Tom Hardy on the set of Lawless and has also engaged in a very public feud with Alec Baldwin, whom he starred with on Broadway. As a result, nobody in the film business wants to hire LaBeouf for their next project.
12. Bruce Willis
Bruce Willis started off as a comedic actor in Moonlighting before finding mainstream success in the Die Hard series. He also starred in the 90s classic The Sixth Sense and even found the time to star in a couple of rom-coms along the way.
[adunit mobile="RTK_dVa8″]
But Bruce's reputation as a highly difficult actor emerged with each new movie that he was involved with and nowadays Willis struggles to find a director and crew that are willing to put up with him.
Director Antoine Fuqua once called Willis a "major pain in the ass" whilst director Kevin Smith, who worked with the actor on Cop Out (2010), said that filming with Willis was "f***ing soul crushing". Harsh words indeed! But the real drama came on the set of Expendables 3 when Sylvester Stallone made the decision to drop Willis from the franchise after the pair fell out during filming.
Willis demanded a pay rise of $1 million a day to appear in Expendables 3, despite playing a supporting character at best.
[adunit mobile="RTK_wCZW"]
Stallone naturally refused to and later said that Willis was 'lazy and greedy…a sure formula for career failure'. Burn! Just goes to show that Willis is more 'expendable' than he thinks (sorry).
11. Sharon Stone
Sharon Stone has starred in a string of hits including Total Recall, Basic Instinct and Casino (which earned her an Academy Award nomination). Since her career high, the actress has starred in a mixed-bag of movies, and her decline might have something to do with the fact that she has a reputation for being extremely demanding. Basic Instinct 2 nearly didn't get made because Stone spent months debating the film's sexual content with producers.
She also caused trouble on the set of A Golden Boy when she repeatedly left filming to use the production credit card on personal shopping trips. But Stone shot herself in the foot at the height of her career when she engaged in a violent feud with her co-star William Baldwin in Sliver.
[adunit mobile="RTK_z9hm"]
The two actors just didn't get on at all, but Stone took things way too far when she lashed out at Baldwin on set.
During filming for a love scene, Stone bit Baldwin's tongue so hard that he was unable to speak for a week. That's basically assault! Little wonder that movie studios have to think twice before hiring Stone for their next project.
10. Dustin Hoffman
Dustin Hoffman has been hitting the headlines for all the wrong reasons lately. But before the allegations of sexual misconduct emerged, Hoffman was notorious in Hollywood for being extremely difficult to work with. The actor is a perfectionist who insists on redoing takes time after time.
[adunit mobile="RTK_dVa8″]
But it's his dedication to method acting which often has negative consequences for his co-stars.
He used to get in shouting matches with directors and reportedly engaged in several heated arguments with Sydney Pollack on the set of Tootsie. But it was his treatment of Meryl Streep during filming for Kramer vs. Kramer that really revealed his true character. Streep was grieving the loss of her partner John Cazale (of Godfather fame) and Hoffman decided it was a great idea to rile Streep up during scenes by making derogatory comments about Cazale.
He also reportedly slapped her during one take, which Streep later described as 'overstepping': "When you're an actor, you're in a scene, you have to feel free… But this was my first movie, and it was my first take in my first movie, and he just slapped me. And you see it in the movie.
[adunit mobile="RTK_wCZW"]
It was overstepping." In any case, it doesn't look as though Hoffman is going to be appearing in too many films over the next few years.
9. Russell Crowe
Russell Crowe famously has a reputation as a tough, no-nonsense Aussie guy, which might have something to do with the fact that he clearly has anger issues. He has been involved in several brawls and was famously arrested for second-degree assault in NYC after hurling a telephone at a hotel receptionist in 2005. And unsurprisingly, that bad temper is often present on-set. His lucky co-stars!
He got into a major row with producer Malcolm Gerrie when the BAFTAs had to cut out a poem he had recited in honour of late actor Richard Harris. Crowe later apologised for his behaviour and stated "What I said to him may have been a little bit more passionate than now, in the cold light of day, I would have liked it to have been."
[adunit mobile="RTK_z9hm"]
But he even managed to cause problems on the set of Gladiator, the film that catapulted him to stardom.
Crowe allegedly got into a shouting match with producer Branko Lustig – the actor became so aggressive that Lustig genuinely feared for his life. Maybe Crowe was getting into character a bit too much?
8. Gwyneth Paltrow
Gwyneth Paltrow has already drawn plenty of ridicule for her GOOP website which has published recipes for 'sex bark' to make you horny and has previously recommended 'vaginal steaming'. So regular film-goers might not be too surprised to learn that Paltrow also has a reputation as a difficult actress to work with, despite starring in plenty of classic films including Se7en, Shakespeare in Love and The Talented Mr. Ripley.
Apparently it all boils down to the fact that Paltrow herself just isn't the warmest of people.
[adunit mobile="RTK_dVa8″]
She isn't liked by her fellow Hollywood stars because she has a cold demeanour and is very demanding. The actress was once voted 'Most Stuck-Up' in Moveline magazine back in 1998, so the unpleasant reputation has followed her around pretty much since the start of her career.
One anonymous source famously revealed her awkward behaviour on the set of Iron Man 2: "Gwyneth is not friendly to anyone, and tends to make people feel awkward and uncomfortable. She wasn't outright rude to Scarlett [Johansson], she just didn't ever speak to her. Gwyneth went out of her way to avoid Scarlett." Yikes!
7. Katherine Heigl
Katherine Heigl famously destroyed her own career after talking smack about two projects that basically helped her to become a household name. Not a great way to get ahead in Hollywood! First, Heigl had a falling-out with Shonda Rhimes, the creator of Grey's Anatomy, by criticising the writing.
[adunit mobile="RTK_wCZW"]
She then described Judd Apatow's Knocked Up as 'sexist' and lambasted the movie's portrayal of women.
Heigl then did herself absolutely zero favours by demanding a $3 million salary to appear in Valentine's Day, a request which producers promptly refused. It's also been reported that the actress struggles to hold onto her publicists – in a highly unusual industry move, she was fired by one PR firm in 2010 due to her difficult behaviour.
Heigl has pretty much been the artist of her own failure and now stars in made-for-TV movies rather than Hollywood blockbusters. She recently appeared in 2017's Unforgettable. No, we haven't heard of it either!
6. Chevy Chase
Chevy Chase has always been unapologetic about the way he treats his fellow cast members.
[adunit mobile="RTK_z9hm"]
His reputation for rudeness has been well known since the 1970s, when he made his debut on Saturday Night Live. Chase only lasted a year on the programme before leaving, and nobody else seemed to care all that much. The comedian and actor has also racked up a few on-set feuds in his time…
Chase was the star of Harold Ramis' hilarious Caddyshack (1980), but his vicious feud with Billy Murray actually made its way into the final cut of the movie when the pair had to film a hilariously awkward scene together. Chase hasn't worked on much of note since, but his career was revived in 2009 when he earned a role in Community. However, it wasn't that long before Chase started to irritate everyone on set.
After quitting the sitcom, Chase publicly criticised the programme and even said that he wasn't a fan of the show, despite the fact that it had provided him with his first solid role in years.
[adunit mobile="RTK_dVa8″]
Creator Dan Harmon was livid at Chase's remarks and Joel McHale, a fellow co-star of Chevy's, stated that the comedian was rude and offensive to pretty much everyone working on Community. Nice!
5. Charlie Sheen
We don't really need to introduce all of Charlie Sheen's long-running substance abuse issues and public meltdowns here (there's too many to count, after all). But Sheen really sabotaged his own career after leaving the hit sitcom Two and a Half Men under the worst circumstances possible. The actor was fired from the set in 2011 after making derogatory comments about the show's creator, Chuck Lorre, and from then on things went from bad to worse.
At that point Sheen was the highest-paid actor on television but he claimed that he was being 'underpaid' and publicly demanded a 50% pay rise.
[adunit mobile="RTK_wCZW"]
Warner Bro's, sacked Sheen for his unpredictable behaviour and replaced him with Ashton Kutcher, but Sheen decided to file a wrongful termination lawsuit against the studio. He then spiralled into a very public meltdown.
Sheen appeared on television claiming that he was a 'warlock' with 'tiger blood' and constantly referred to himself as 'winning'. His best quotation also sums up why nobody wants to work with him anymore: "I'm tired of pretending I'm not special. I'm tired of pretending I'm not a total bitchin' rock star from Mars."
4. January Jones
Actress January Jones is best known for playing Betty Draper in the popular AMC series Mad Men. But since then she's not really appeared in anything of note.
[adunit mobile="RTK_z9hm"]
And this lack of roles might have something to do with the fact that she's not the easiest person in the world to get along with. One of the child actors who worked on Mad Men revealed that Jones can be a bit of an ice queen.
Jared Gilmore told TV Guide: "Be careful around January. She's not as approachable as the others. She's really serious about what she does. Everyone else is so nice." Jones also had a far more public spat with comedian Zach Galifianakis.
[adunit mobile="RTK_dVa8″]
The Hangover star responded to claims that Jones had called him the 'funniest guy in town' with a very revealing anecdotes.
"That's really funny because, if I remember correctly, she and I were very rude to each other. It was crazy. I was at a party, I'd never met her, and she was like, 'Come sit down.' So I sit at her table and talk for ten minutes, and she goes, 'I think it's time for you to leave now.' Harsh! Maybe there's a reason why nobody is offering her prominent roles anymore.
3. William Shatner
William Shatner has never quite recovered from playing the role of Captain James T.
[adunit mobile="RTK_wCZW"]
Kirk on Star Trek. He hasn't done that much since then apart from a few episodes of The Twilight Zone and some very random movies. But apparently the actor – who tends to come across as a fairly loveable guy in interviews – isn't the easiest person to work with on set.
His co-stars Nichelle Nichols, George Takei and Leonard Nimoy have all commented on how Shatner rubbed them up the wrong way. Apparently the leading man was quite happy to steal lines and try to keep the attention focused on him.
[adunit mobile="RTK_z9hm"]
Takei has even claimed that Shatner has used their long-running feud to drum up press coverage for whatever project he is about to launch that particular year.
Takei offered an olive branch to Shatner by inviting the actor to his wedding to Brad Takei, but the actor's response reportedly got 'lost in the mail'. Shatner's diva behaviour seems fairly ridiculous seeing as he never evolved beyond the one TV and film role.
2. Edward Norton
Ed Norton is an excellent actor but it seems as though he has a terrible attitude to go along with his talents. He has starred in a huge number of hit films including Fight Club and American History X.
[adunit mobile="RTK_dVa8″]
He even received an Oscar nomination for his supporting role in Birdman. But behind the obvious acting skills, Norton is notoriously difficult to work with.
According to reports surfacing from the films he's worked on, Norton is a complete control-freak and has attempted to direct nearly every movie he's ever appeared in!
[adunit mobile="RTK_wCZW"]
He got under the skin of the Marvel franchise by insisting on an uncredited role as a scriptwriter for The Incredible Hulk, which led to him being re-cast for the 2012 Avengers movie.
He has been described as a 'prickly perfectionist' and a 'narcissist', falling out with director Tony Kaye during filming for American History X. Norton was an unknown actor at the time and nearly severed his chances of working in Hollywood.
[adunit mobile="RTK_z9hm"]
One Radio 4 film critic stated: "I don't think he [Norton] can continue to get away with it. While lots of his films are interesting, they haven't made the big money, and if they've succeeded it's not necessarily because it has been him in them."
1. Sean Young
The name might not sound too familiar nowadays, but you'll definitely recognise the face of Sean Young, who played Rachael in 1982's Blade Runner. Young was already causing trouble before her appearance in the hit film – she argued with Oliver Stone, who was directing Wall Street at the time, and Charlie Sheen ended up putting a note on her back which read "I am the biggest c*** in the world".
Stone quickly edited out Young's entire subplot from the film and the actress was sent away from the set with her bags packed. Her co-star in The Boost, James Woods, ended up filing a $6 million lawsuit against her which alleged stalking and harassment.
[adunit mobile="RTK_dVa8″]
Woods claimed that Young even left a severed voodoo doll on the doorstep of his house. She also had a very public beef with Tim Burton for not casting her in the role of Cat Woman.
She tried to gain entry to his office dressed in a home-made Catwoman outfit and then appeared on a chat show dressed as the character whilst publicly criticising Burton. After a promising start, Young's career naturally died out as producers and directors realised it was far easier to cast someone else instead.
Did you know all of these actors and actresses had such bad reputations? Let us know in the comments section below!