When you're watching a loved-up couple on the silver screen it's all too easy to be swept away by the glamour and romance, but the off-screen truth of their relationship is often not quite as picture perfect as the film portrays.
The premise of a romance film is simple: they have love stories as their central plot with two characters falling in love with each other.
*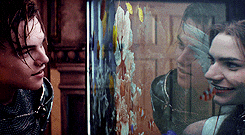 It chronicles this journey of falling in love, often with hardships such as illness, racial differences, family etc ready to test them at every opportunity.
The hardships often add tension to the story and makes a seemingly linear plot turn into something more interesting.
The genre often explores one of many common themes when dealing with love, such as forbidden love, destiny, sex, love at first sight and tragedy.
*
They serve as inspiration for other young couples, especially when the couple in the film overcome their difficulties and live "happily ever after."
This could perhaps give some people some rather unrealistic views on love.
And not every romance movie ends with a 'happy ever after.' Just look at Romeo and Juliet or Titanic, for example.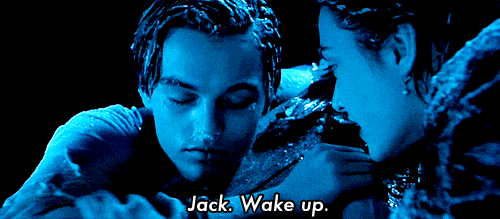 Many entries on the best films of all time are romance films.
These romance movies seem to stand the test of time because of their often simple plots, the magic they have among viewers and the powerful cliché lines that remain popular to this day.
*
And now, with online streaming services such as Netflix and Amazon Prime, old classics can be re-watched over and over again.
People watch romance films not only for inspiration, but also to escape reality for a couple of hours. They remind viewers about the experience of love, and let them forget about the harsh reality that romance is different in the real world.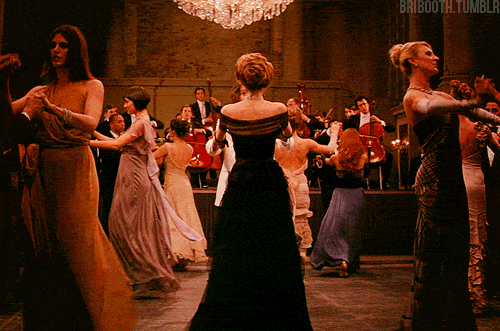 This is why a lot of people watch free streaming movies online again and again, to experience the selfless love these films depict.
*
One of the best thing about romantic films is the idealism in them.
The never-say-die attitude of the characters and the determination they show just for love are truly inspiring.
They allow people to connect emotionally, and even become better couples after watching a film at the cinema or through free streaming movies online.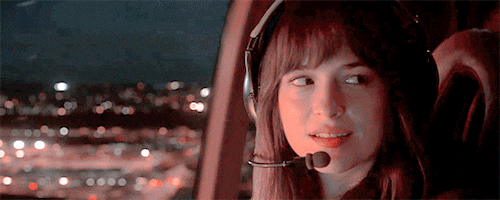 That kind of magic simply makes everyone watch romance films again and again.
But all two often, these screen romances are all an illusion and just a play for the cameras.
Below are 10 examples of couples who most definitely didn't get on after the cameras stopped rolling, and we apologise in advance for ruining your favourite romantic film…
*
1. Harrison Ford and Sean Young In 'Blade Runner'
Harrison Ford – who starred as determined replicant hunter Deckon – and Sean Young (who played the replicant Rachel) had such a bad relationship when filming that crew members jokingly referred to their infamous love scene as 'the hate scene'.
Young played a beautiful young replicant in the film who firmly believed that she was human due to her implanted memories.
*
Ford played a special agent charged with rounding up rogue replicants and 'retiring' them.
Young was the daughter of two journalists.
She grew up in Cleveland, Ohio, then trained as a dancer in New York.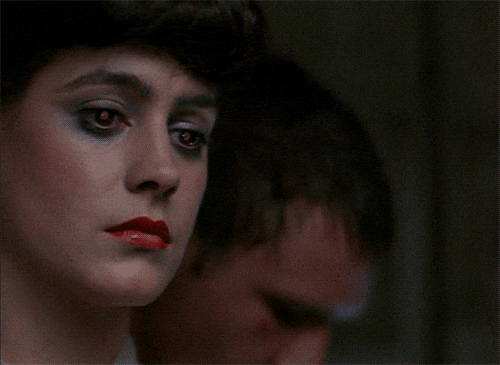 Even before Blade Runner, her relationship with Hollywood was uneasy.
At the start of her career, she alleges, a mogul behaved "creepily" towards her, then tried to have her blackballed after she rejected him. Sadly, since the Harvey Weinstein scandal this kind of behaviour seems to have been rife in the world of acting.
*
2. Patrick Swayze and Jennifer Grey In 'Dirty Dancing'
Jennifer Grey was not happy about the casting of Swayze as they had difficulty getting along on a previous film where they starred together called 'Red Dawn.'
Apparently, this continued on the set of Dirty Dancing with them often 'facing off' before filming a scene.
Grey opened up about her costar in an interview after his death.
"It was our second movie we'd done together within a short time," the actress explained.
*
"We did Red Dawn first and then Dirty Dancing. He was a great dancer and he was fearless."
Swayze also spoke about Grey in his autobiography.
Grey did a "truly phenomenal job" and "in many ways, she made the movie", but filming was often difficult.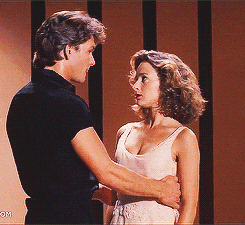 "We did have a few moments of friction when we were tired or after a long day of shooting," Swayze said.
"She seemed particularly emotional, sometimes bursting into tears if someone criticised her. Other times, she slipped into silly moods, forcing us to do scenes over and over again when she'd start laughing."
*
3. Kenny Baker and Anthony Daniels In 'Star Wars'
We don't want to spoil your childhoods, but yes, Kenny Baker and Anthony Daniels' off screen (and on screen) relationship was not great, with Baker describing Daniels as 'infuriating'.
Daniels – who played C3PO in the iconic sci-fi series – was often standoffish, refusing to mix with the rest of the Star Wars cast.
"Anthony doesn't mix at all – he keeps himself to himself," Baker said once in an interview.
*
"He never wants to have a drink with any of us. Once when I said hello to him he just turned his back on me and said, 'Can't you see I'm having a conversation?' I was blazing with rage."
"It was the rudest thing anyone had ever done to me. I was furious. It was unbelievable."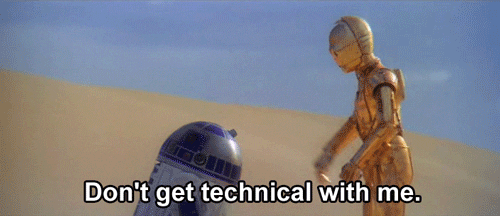 Kenny Baker goes on to say: "He's been such an awkward person over the years. "
"If he just calmed down and socialised with everyone, we could make a fortune touring around making personal appearances."
"I've asked him four times now but, the last time, he looked down his nose at me like I was a piece of sh-t."
*
4. Pierce Brosnan and Teri Hatcher In 'Tomorrow Never Dies'
Brosnan was apparently not happy at all with Hatcher for making him wait a long time to start shooting, and she apparently slapped him really hard during one particular scene.
Brosnan said in an interview with the Italian edition of Vanity Fair: "I got very upset with her."
"She was always keeping me waiting for hours."
"I must admit I let slip a few words which weren't very nice."
It transpires that Hatcher wasn't really being a diva for making James Bond wait.
Instead, she was pregnant and suffering from morning sickness.
Silly Pierce!
*
5. Julia Roberts and Nick Nolte
This couple apparently hated each other so much on the set of I Love Trouble that they demanded to shoot their scenes separately.
They asked for body doubles to shoot the on screen chemistry together.
Roberts later called Nolte, "disgusting."
Nolte said of Roberts: "She's not a nice person, everyone knows that."
In 2009, Roberts did an impression of one of her costars on the David Letterman show.
She threw an expletive-filled tantrum.
There's no surprise that it turned out to be an impression of Nolte.
*
6. Leonardo DiCaprio and Claire Danes In 'Romeo And Juliet'
The 'immature', practical joker DiCaprio clashed with the 'uptight' and professional Danes whilst filming the most romantic love story of all time!
This was funny considering Danes was seven years Leo's junior at only 16 years old.
DiCaprio is now known for playing some rather serious roles, such as his performance in The Revenant (for which he won an Oscar and ate real Bison liver raw.)
*
Back in the Nineties, just as his fame was starting to skyrocket, Leo wasn't afraid of showing off his cheeky side on set.
Sources close to the film reported that Danes would often get fed up with the pranks her co-star used to play on the cast and crew.
In turn, DiCaprio thought that Danes was too uptight.
According to rumours, they didn't speak after the cameras finished rolling.
*
7. Ryan Gosling And Rachel McAdams In 'The Notebook'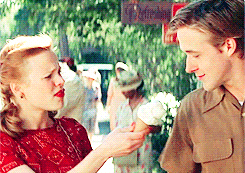 It was reported that Ryan Gosling disliked working with Rachel McAdams so much that he wanted her to be kicked off the set.
The grievance ended with the director, Nick Cassavetes, bringing them into a room so they could try to sort things out with a shouting match.
This is funny considering the two dated on and off quite a bit after the movie was filmed.
*
Hunky male lead Gosling constantly complained that he didn't have any 'chemistry' with his female co-star, who was only 25-years-old when the film was made.
Director Cassavetes later said in an interview with the media: "Maybe I'm not supposed to tell this story, but they were really not getting along one day on set. Really not."
He continued, 'Ryan came to me, and there's 150 people standing in this big scene, and he says, "Nick come here."
'And he's doing a scene with Rachel and he says, "Would you take her out of here and bring in another actress to read off camera with me?"
The director was shocked. 'I said, "What?" Then he says, "I can't. I can't do it with her. I'm just not getting anything from this."'
*
8. Dakota Johnson and Jamie Dornan In 'Fifty Shades Of Grey'

It has been widely reported that the two lead stars Dakota Johnson and Jamie Dornan really hated each other, which is fairly apparent when you see the complete and utter awkwardness of their on screen relationship in the finished film.
However James Foley, director of the last two films in the franchise, Darker and Freed, isn't sure where these rumours come from.
*
James Foley, previously said: "The actors genuinely like each other. The rumours of them not having chemistry are totally bizarre to me. Now, what the first movie was, I leave to others to judge that, but I sure think they have it now.
"I think that comes from the time they spent on the [first] publicity tour, after doing the movie.
"They really kind of bonded."
"And they found out that they make each other laugh. And so there was a lot of giggling."
*
9. Sharon Stone and William Baldwin In 'Sliver'
In a rather extreme case of off-screen hate, Stone and Baldwin apparently hated each other at first sight and couldn't even be in the same room together.
It was also rumoured that Stone deliberately bit Baldwin's tongue when filming a kissing scene.
She apparently enjoyed torturing her co-star 'just for the fun of it.'
The nip on Baldwins tongue reportedly left him unable to speak for a week afterwards.
Maybe she just didn't think much of his dialogue, and we can't blame her really.
*
10. Johnny Depp and Angelina Jolie In 'The Tourist'
Things got nasty on the set of The Tourist when Jolie claimed that Depp didn't 'clean himself up' sufficiently.
Depp apparently thought that Jolie was 'too full of herself'.
According to Touch Weekly about the film: "Their chemistry was supposed to fly off the charts, but in private, they're not getting along."
"She was disappointed that he didn't get in better shape for the role and that he didn't want to cut his hair."
"Johnny retreats to his own trailer until he's called out again. He think she's really full of herself."
*
11. Reese Witherspoon and Vince Vaughn In 'Four Christmases'
It was reported that Witherspoon wanted to prepare and plan every scene, whilst Vaughn preferred to ad-lib, which led to tensions during filming.
The pair played a couple forced to visit all four of their divorced parents over the holiday season.
A source said: "Vince rolls onto set in the morning looking like he just came in from a night out, while Reese will arrive early looking camera-ready."
"Then Reese tries to force Vince into blocking out each scene and running through their lines and Vince tries to convince her that he's an ad-libber and wanted to play around and see where the scene goes."
Be sure to share this post with your fellow 80s kids, so they too can learn about these fractious off-screen Hollywood relationships!
*
12. Chad Michael Murray and Sophia Bush
One Tree Hill co-stars Chad Michael Murray and Sophia Bush got married and then ended the marriage five months later.
Because One Tree Hill was still popular, they had to still work together for four more years.
Needless to say, it wasn't a great working relationship.
The former costars met on the set of the WB drama and tied the knot during a seaside ceremony in Santa Monica, Calif.
They separated five months later and Bush filed for an annulment on the basis of fraud in February 2006.
She was once asked if they still kept in contact. She said: "Mmy mother once said to me that if you don't have anything nice to say, not to say anything at all."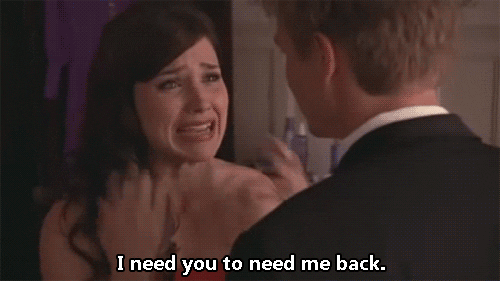 *
13. Richard Gere and Debra Winger
In her earlier days, Debra Winger was rumoured to be a tough actress to work with.
Richard Gere got that first hand in the movie, An Officer and a Gentleman.
Gere and Winger had frequent shouting matches on set, and Winger claimed it was the worst experience of her life.
She was said to be the Jennifer Lawrence of her time.
She could have been working alongside John Travolta.
He turned down the lead role on the advice of his agent.
*
14. Marilyn Monroe and Tony Curtis
Even this Hollywood starlet can't escape it.
In the movie Some Like It Hot, Marilyn Monroe and Tony Curtis played love interests.
Their relationship off set was far from romantic.
While watching dailies, someone asked Curtis what it was like to kiss Monroe.
Curtis responded, "It's like kissing Hitler."
What a charming thing to say about someone.
*
15. Marilyn Monroe and Laurence Olivier
Marilyn Monroe's drama between co-stars didn't stop with Tony Curtis, however.
On the set of The Prince and the Showgirl, Monroe is said to have arrived late, never said her lines right, and refused to act unless her acting coach was nearby at all times.
Actor and director Laurence Olivier was livid with the actress.
Co-stars said the stress aged him 15 years.
*
16. Woody Allen and Mia Farrow
Woody Allen and Mia Farrow starred in the 1992 film Husbands and Wives and in real life, the couple were actually together for 12 years from 1980 to 1992.
However, Allen famously developed an attraction to Farrow's adopted daughter (and Allens' step-daughter) Soon-Yi Previn during the filming of Husbands and Wives. Farrow was rightly furious at Allen, who has been married to Soon-Yi since 1997.
Since then Farrow has criticised Allen publicly countless times, and even claimed that Ronan Farrow was not Allen's biological son, instead stating that the father was Frank Sinatra.
*
17. Kate Beckinsale and Luke Wilson
Kate and Luke starred in the 2007 horror film Vacancy together, playing a married couple who are on the verge of divorce. According to rumours on set, the two leads weren't particularly happy with each other either.
Wilson repeatedly angered his co-star Beckinsale with his late arrivals. He was also regularly hungover during filming and was consistently rude to her throughout production. It's probably safe to say we won't see these two working together again any time soon!
*
18. Meryl Streep and Dustin Hoffman
These two acting veterans starred together in the well-known courtroom drama Kramer vs Kramer (1979). However, Hoffman drew on some extreme acting techniques in order to get a good performance out of newcomer Meryl, which the studio executives were not too pleased about.
In one take, Hoffman slapped Meryl across the face – hard. Producers were horrified and were convinced that Meryl was going to sue the company. Luckily she continued with the scene, but unfortunately Hoffman continued to goad her.
*
About a month before filming, the love of Meryl's life, fellow actor John Cazale (who played Fredo in The Godfather) had died of cancer. Meryl was still distraught over the loss and Hoffman knew this.
Outside on scene in an elevator, he started taunting Meryl about John's death, jabbing her with remarks about his cancer. "He was goading her and provoking her," one of the producers recalled, "using stuff that he knew about her personal life and about John to get the response that he thought she should be giving in the performance."
According to sources, Meryl went "absolutely white." If Dustin wanted to use Method techniques like emotional recall, he should use them on himself. Not her.
Eventually they wrapped filming for the day and Meryl left the studio in a rage.
*
19. Billy Murray and Lucy Liu
Whilst these weren't technically a couple in the film, their feud on the set of Charlie's Angels lead to fists being thrown around. At one point during filming, Bill Murray told Lucy Liu, "You can't act" – words no actor would like to hear! In turn, Liu started swinging at Murray and the two eventually had to be pulled apart by crew members.
*
20. Tom Hardy and Charlize Theron
Tom and Charlize starred together in the hugely successful Mad Max: Thunder Road film from 2015. Although their characters weren't really an on-screen couple, rumour has it that the pair just couldn't get along during filming. Their co-star Zoe Kravitz (daughter of Lenny) said that the two stars didn't vibe well together and were never on good terms with one another.
Charlize later commented that if they had been 'chummy' together than their on-screen chemistry would never have come together on camera.
*
21. David Duchovny and Gillian Anderson
The X Files will forever be remembered for the amazing on-screen chemistry between the two FBI agents Mulder and Scully. The series won critical acclaim and the two stars won many awards for their work. However, in reality David Duchovny and Gillian Anderson weren't always happy about working together. They later stated that there were long periods during filming when they completed hated each other on set.
So there you have it!
Let's hope all movie couples aren't like this.
We just want everyone to live happily ever after.