Growing up in the 80s was incredibly cool, there were some amazing franchises born in the 80s – Mario, Zelda, Back to The Future, Thundercats, Transformers, He-Man, and so many more!
As a child of the 80s, I love to think back to those times, and the memories are generally incredibly fond, but sometimes you want something more than a memory. Sometimes you want something just a little bit more tangible, that you can see, touch and show off to your friends of a similar age, or to your kids, nephews and nieces to show them just how much better things were when we were growing up!
Join me, as we take a look at gifts and merchandise that you can buy now to take you right back to the best days of your lives…
1. Slush Puppie Machine
That's right – for about fifty notes, you can have your own Slush Puppie machine! Every Saturday we used to go swimming in Darlington, and then my sister and I would get a Slush Puppie each from the cafeteria after we'd finished and we'd look forward to it all the way through the swim!
2. Super Mario Question Block Mug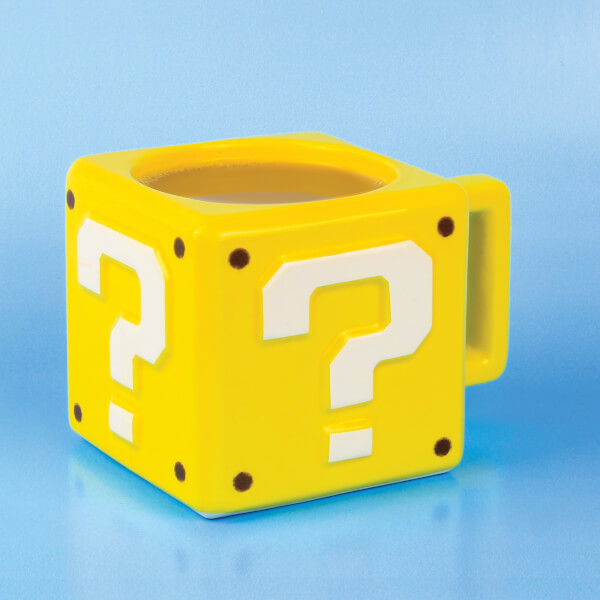 Super Mario Bros was a massive hit in the day, and Mario 2, and especially Super Mario Bros 3 were huge hits for Nintendo in the 80s, too. One of the most instantly recognisable characters in history, and everyone knows the question mark block when they see it! Not sure this looks so practical to drink from, but it looks pretty cool nonetheless.
3. Star Wars Cookie Jars
Coming in a variety of designs, including R2D2 and Darth Vader, some of the most popular Star Wars characters have been turned in to handy, and cool, cookie jars, so even when just closed they look pretty awesome, then open them up and taste the biscuity goodness you've stored inside!
5. Batman egg cup and Toast cutters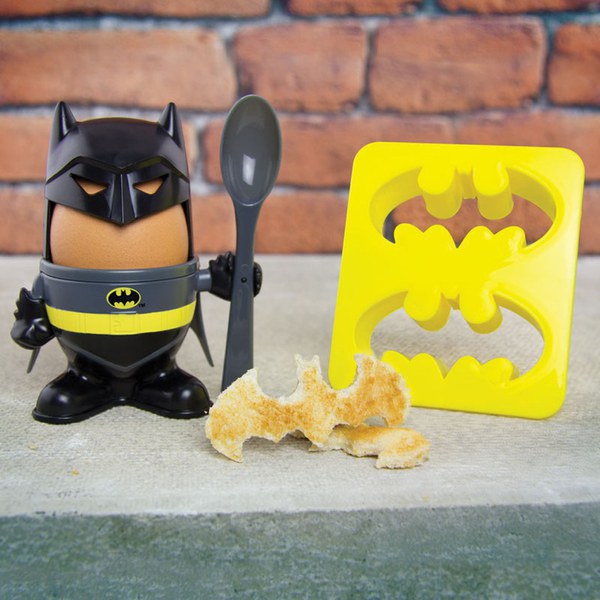 Everyone loves a boiled egg and Toastie Soldiers, well now you can have the soldiers in the shape of the Bat Symbol, with everyone's favourite Dark Knight guarding them! Looks good and practical, too, what more could you want?
6. Retro Vinyl Coasters
Some people still swear that vinyl sounded better than CDs and digital, and vinyl is really making something of a comeback of late, with the highest sales of records for years recorded in 2017! These coasters just remind you of how smart they looked, too, they certainly look better than a plain old CD!
7. Gameboy money box tin
This really looks the part, and is practical because you can save money ready for the rumoured re-release of the Gameboy that Nintendo has planned for the console's 30th anniversary!
8. Mini Q-Bert Arcade cabinet
One of the best-known and most popular games at the time, it was loved in the arcades and also on the Atari home-port. Q-Bert was such a fun, but challenging game, that really had that one-last-go appeal. Now you can play it as much as you want with this mini arcade replica!
9. Back to The Future Funko Pops
Funko Pops have become incredibly popular over recent years, but these Back to The Future themed ones have got to be some of the best they have done! Perfectly capturing the look of the characters but in that unique Funko style, these would look great on anyone's shelf!
10. Monopoly – Ghostbusters Edition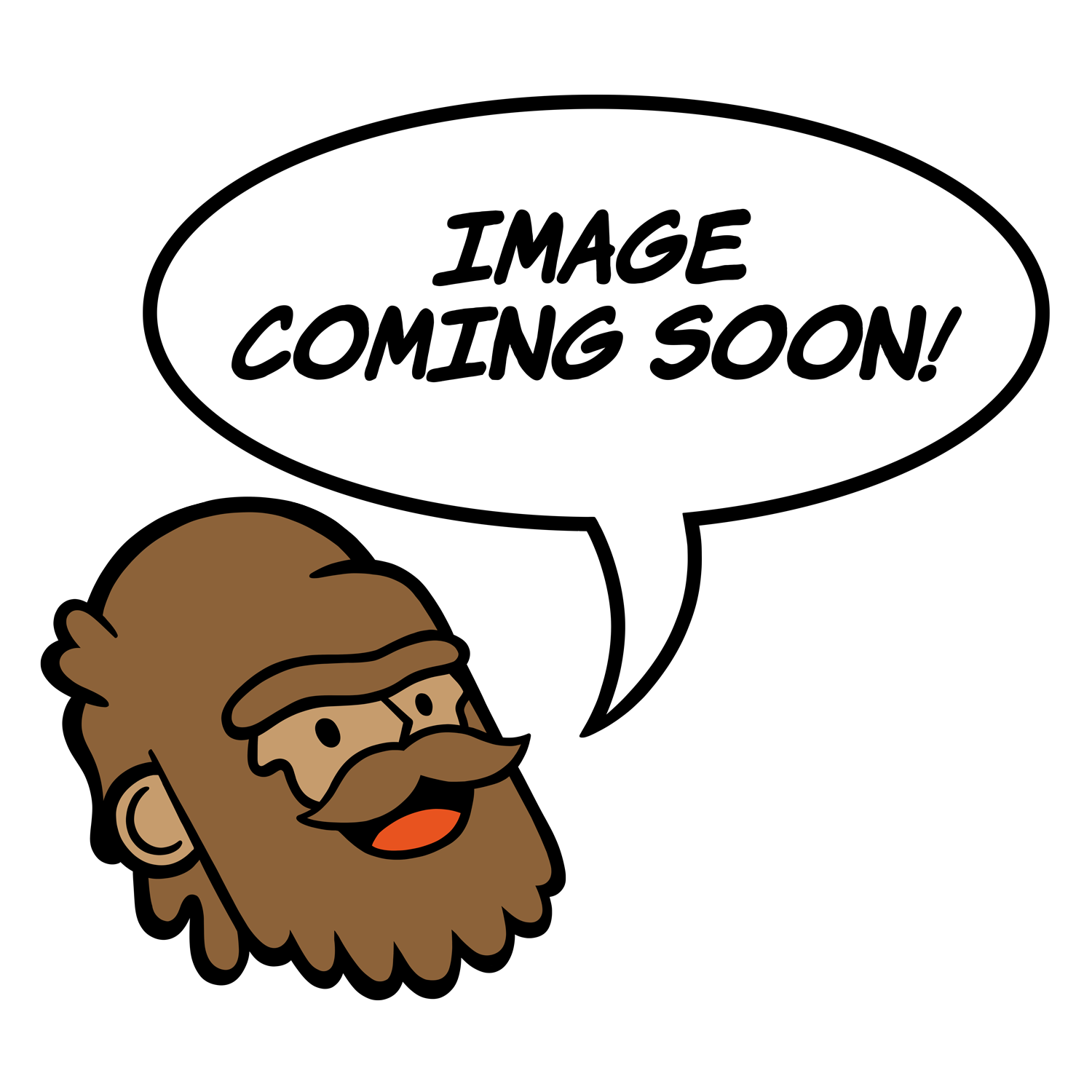 There have been many different editions of the popular board game released, but this has to be one of the best for any fan of the 1980s and that grew up in that general era. Combine a fun game, with one of everyone's favourite comedy horrors!
11. Masters of The Universe Vinyl Toys
Similar to Funko Pops but with their own unique style, these are so cute! Again these would look great on anyone's shelf, in fact I am seriously tempted to invest in these ones myself…
12. Transformers Construction Kits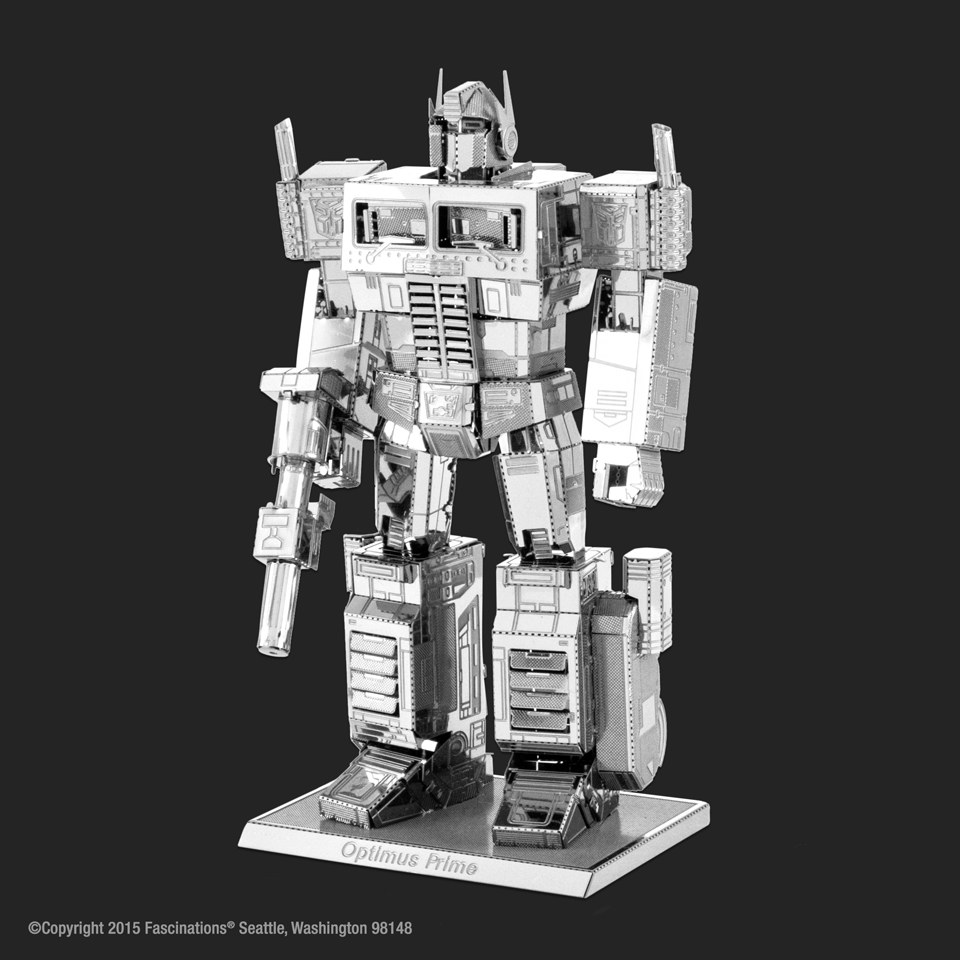 Mini kits to build your own Transformers characters, these look cool once built and, and come in a variety of designs. Who will you build first, Optimus Prime or Megatron?
13. Retro Top Trumps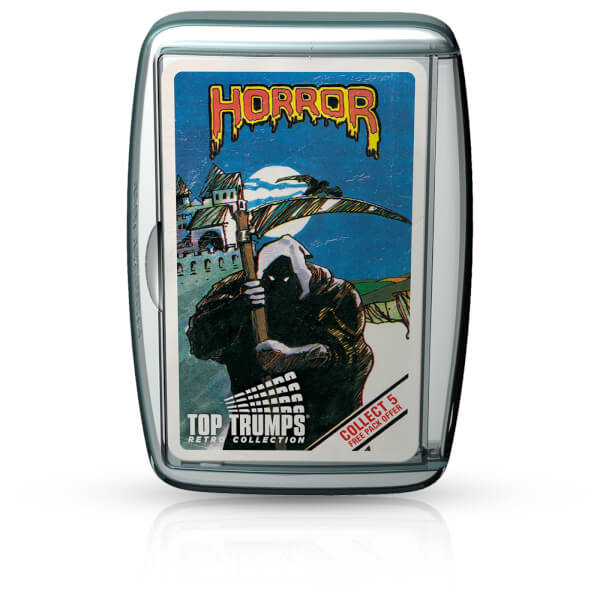 Everyone loved to play Top Trumps in the school playground and these are available in a variety of retro designs. Definitely worth rediscovering to see if you can replicate that sense of achievement when you managed to take the final card off your mates!
14. Freddy and Jason Vinyl Toys
Another entry in the Vinyl toy series, these manage to somehow make 2 of the most terrifying characters in cinematic history look almost adorable! A way to have these two characters on display on your shelf without scaring your kids!
15. Evil Dead Collector's Fan Edition Blu-ray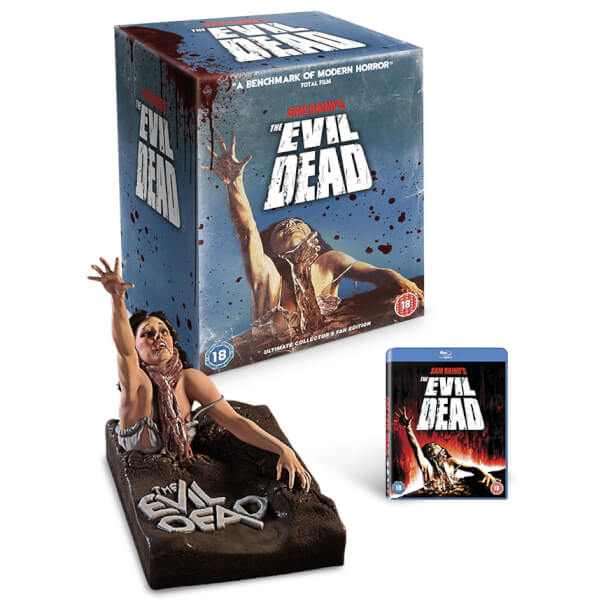 If you have a bit of money to spare then this is for you, not only does this have the Blu-ray edition of a classic horror film, but it has a really detailed statue based on the famous cover art that comes with it, too!
So has this made you want to invest in any of these pieces for your collection? Has it made you remember, yet again, just how amazing the times in which you grew up were? Let us know in the comments as always!